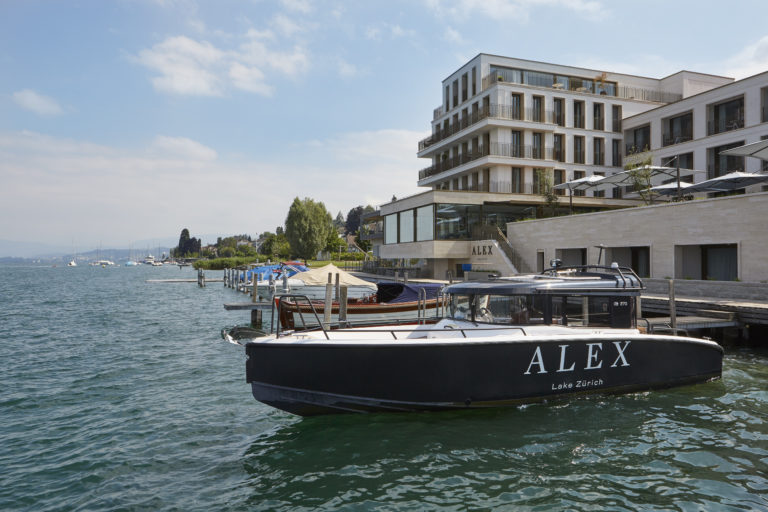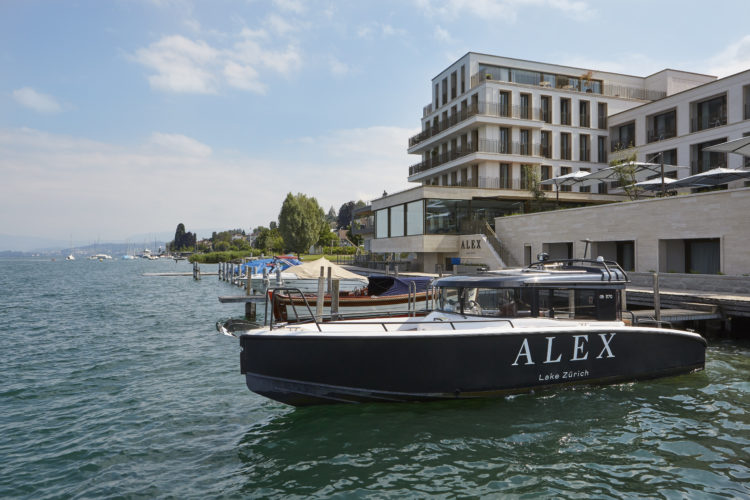 Located on the Western shore of Lake Zurich in Switzerland, Hotel Alex is the latest addition to the Campbell Gray Hotel Group. In a league of its own, the 44-suite hotel invites guests to admire unparalleled views of both the snow-capped mountains and the lake from almost every corner of the hotel.
With more floor-to-ceiling glass than walls, the Corner Suites at Hotel Alex offer some of the best views of Lake Zurich. Floods of natural light bring the outdoors in while the understated yet luxurious interiors bring a feeling of warmth. Downstairs, the hotel's restaurant, The Boat House, is not to be missed. With uninterrupted panoramic views of the lake – the city of Zurich on the left and the Swiss Alps on the right – The Boat House is the ultimate restaurant in the Swiss capital. Home to an outdoor terrace and complete with modern seating, parasols and a bar that takes centre stage.
Hotel Alex's PureGray Spa is located at lake level, meaning that the spa's plunge pool places you right at the water's edge. With a sauna, steam room, and Swissline spa treatments, the PureGray Spa is the perfect place to unwind.
Seestrasse 182, 8800 Thalwil, Switzerland