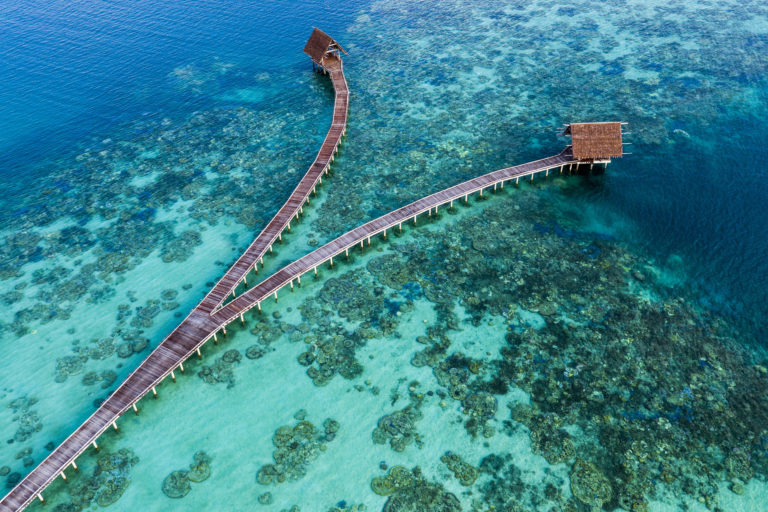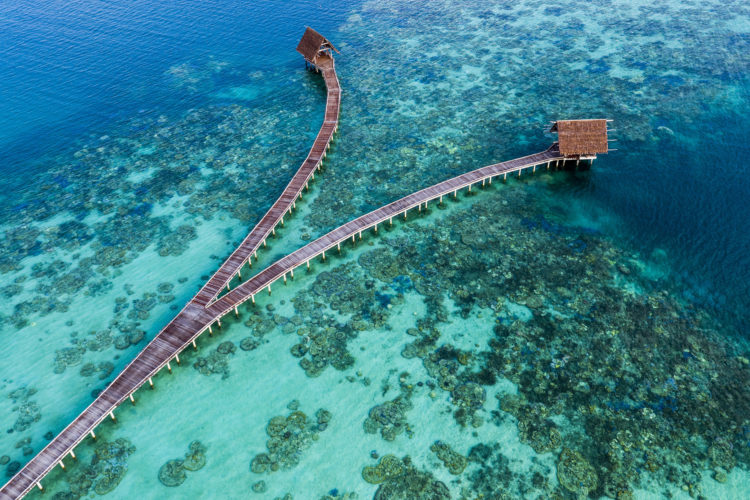 Across 6 exotic islands, 3 turquoise lagoons teaming with rainbow hued wildlife and 13 pristine beaches, Bawah Reserve offers natural beauty and sustainable luxury like you have never experienced before. Bawah Reserve celebrates barefoot back-to-nature beauty and a unrivalled commitment to education and conservation for locals and guests alike through the dedicated Bawah Anambas Foundation.
Bawah Reserve is without doubt the most extraordinary resorts we have ever seen. The people will care for you like family and the island will stay with you long after you've returned home.
Here is our curated itinerary for a perfect day spent in paradise…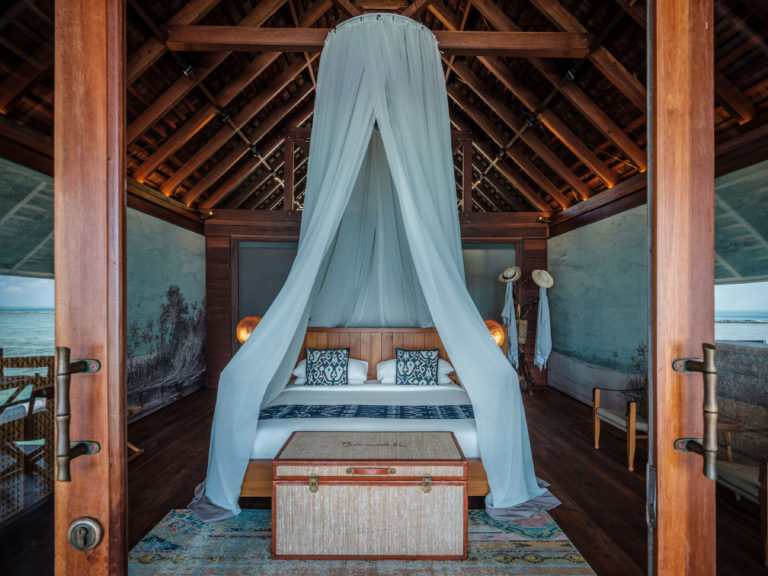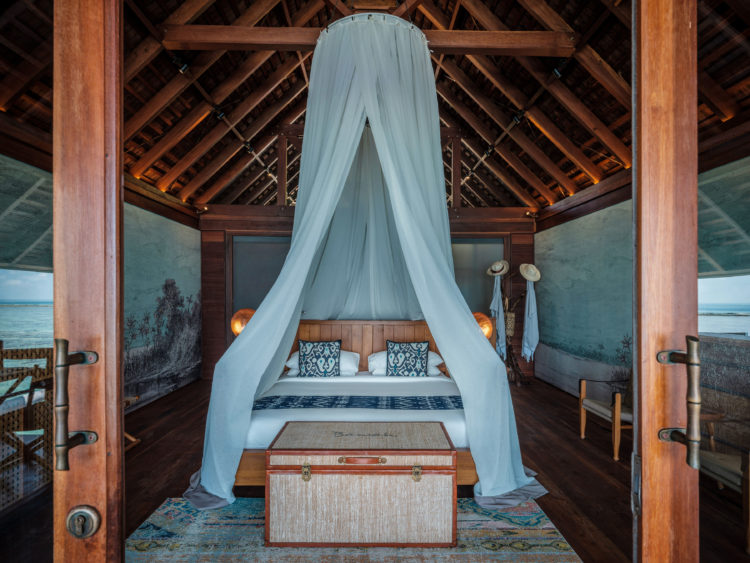 Journey
This tropical haven is just 160 nautical miles northeast of Singapore in Indonesia's remote Anambas Archipelago. Your journey couldn't be more seamless, collected from your hotel or airport by a luxury car and taken to Tanah Merah Ferry terminal in Singapore where you will be met by a member of the Bawah team and personally escorted on the short ferry ride to Batam, Indonesia.
Fast-tracked through immigration, you are handed over to a travel coordinator who will stay with you until you are aboard the private seaplane, flown by barefoot pilots. The picturesque 80-minute flight lands on the calm azure waters of the lagoon right outside your suite, where you are met by the enthusiastic Bawah Reserve team that will welcome you like a royal on tour.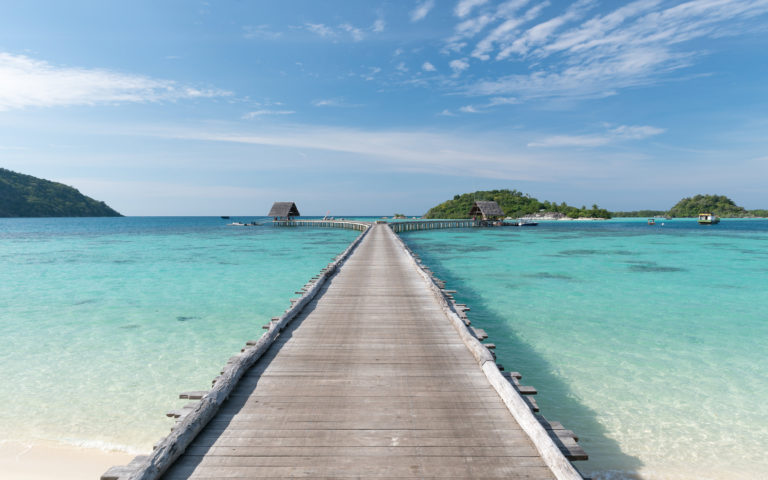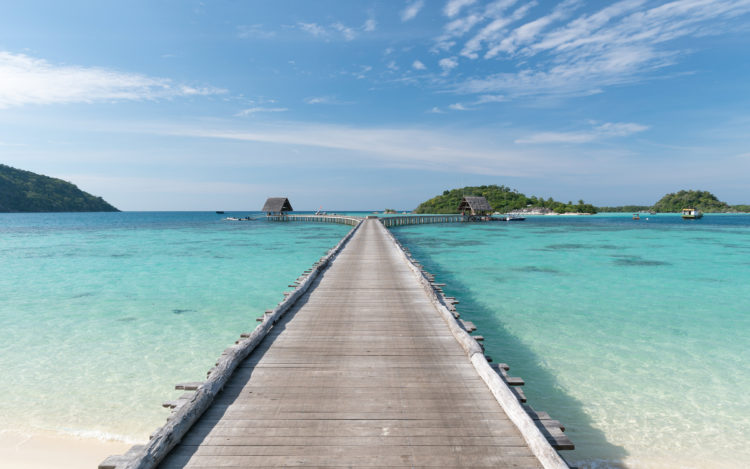 7am – Enjoy breakfast in your Overwater Bungalow
Wake up to absolute serene silence in your luxury Overwater Bungalow, which is accessed via ironwood walkways and leads directly to the ocean. A board handpainted with your name is hung on the walkway so you can easily identify your bungalow, you are even welcome to take your sign home with you as a keepsake.
The bungalows are made from natural materials, such as bamboo, driftwood and recycled teak, there are even beautiful recycled copper sinks, freestanding bathtub and showers in the bathrooms. Floor-to-ceiling glass sliding doors open out onto a majestic panoramic view of nothing but uninterrupted views of the sparkling ocean meeting the cloudless power blue sky.
Sit on your private verandah and open-air sundeck and enjoy a delicious breakfast which has been thoughtfully and discreetly set up at a previously arranged time whilst you slept. Enjoy platters of exotic fruits, piled high with dragon fruit, bananas and mangoes, baked eggs with mushrooms with a chilled fresh coconut in hand.
9.30am – Castaway on a Private Beach
A short boat ride away takes you to the total privacy of Coconut Beach, with golden powdery sand lined with palm trees. The trees are filled with the chorus of bats and the clear aquamarine waters are frequented with swimming turtles. The beach is completely secluded for you to enjoy in total privacy, the only way to communicate is via walkie talkie to the team.
There is a beautiful canopy bed and a private dining set up with a picnic box loaded with books, games and delicious food, including, papaya salad, beef rendang curry and chocolate fondant. After lunch, snorkel in the crystal clear waters, paddleboard or take a glass bottom kayak around the beach and explore the wildlife until the boat arrives to return you reluctantly to your overwater bungalow.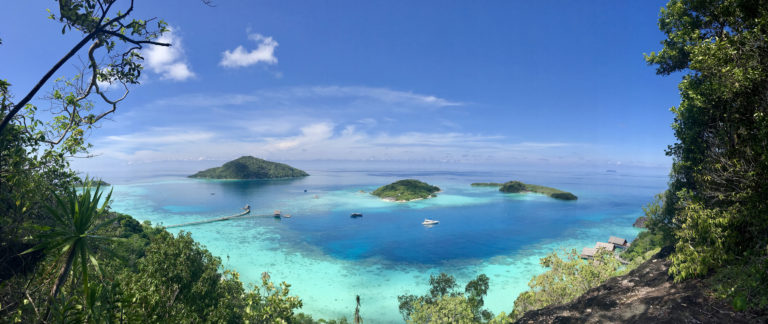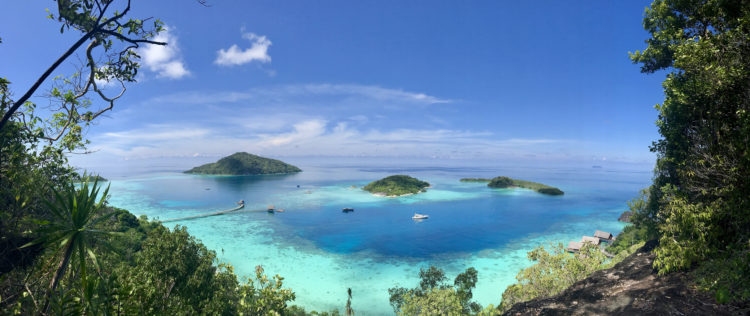 4pm – Relax at the Spa
Bawah Reserve are taking wellness to new heights, offering a complimentary treatment of your choice every day through your stay. The Aura spa is nestled in the beachfront jungle, reached via steep stairs that lead to a domed open-air spa with a bamboo pitched roof and smiling therapists. There are a variety of outstanding treatments on offer, ranging from sea salt scrubs to locally sourced Ayurvedic oil massages.
The stunning spa is the perfect example of the extraordinary service you are met with by the wonderful team at Bawah Reserve. Expect to be referred to as Babak (for men) or Ibu (for women) which is the highest form of respect. The team will go above and beyond to cater to your every need but this isn't just wonderful hospitality, the team genuinely adore living and working on the island and it shows in their heartfelt dedication.
6pm – Sunset Boat Trip
As the sun begins to set against a blood orange sky, take to the sea for a tranquil tour around the island with a selection of gourmet canapes and a flute of champagne in hand. Take in the exceptional beauty of mother nature in all her glory from a new perspective as you glide along the smooth waters.
8pm – Beach BBQ Under the Stars
Follow the glowing orbs nestled in the sand to your table on the beach, sit on a working rope swing and feel the cool sand between your toes. Bawah Reserve offers some of the most magnificent food we have ever tasted with a diverse menu but the Beach BBQ is a real culinary extravaganza. There are seemingly endless platters of glazed meats fresh off of the open-air BBQ, wood bowls full to the brim with exotic salads, warm homemade breads teamed with aromatic dips.
After dinner head to the telescope embedded in the sand to gaze at the ethereal sky studded with twinkling stars. There is so little light pollution that the silvery lagoon is not illuminated by moonlight but by the milky way. From constellations to shooting stars and even a meteor shower, the heavens appear closer at Bawah.
Bawah Reserve Anambas Kiabu, Pulau Bawah, Siantan Sel., Kabupaten Kepulauan Anambas, Kepulauan Riau 29791, Indonesia