The much beloved and greatly revered Danish author, Hans Christian Andersen wrote 'Every man's life is a fairy tale, written by God's fingers.' There's a reason why this quote, from this specific writer, is so wonderfully apt in the context of the red-hot beacon of luxury that is Copenhagen's Hotel D'Angleterre, but I shall return to that in due course. The Danish capital city is the perfect long weekend destination, just a 1 hour 40 minute hop and a jump from London. It is small enough to be pleasantly compact and easily accessible on foot, but big enough to be a treasure trove of sites to see, charming little family run cafes and clandestine bars. Just wandering around this city and getting a little lost in its labyrinthine cobbled streets is a pleasure in itself. Copenhagen is also a city of many faces.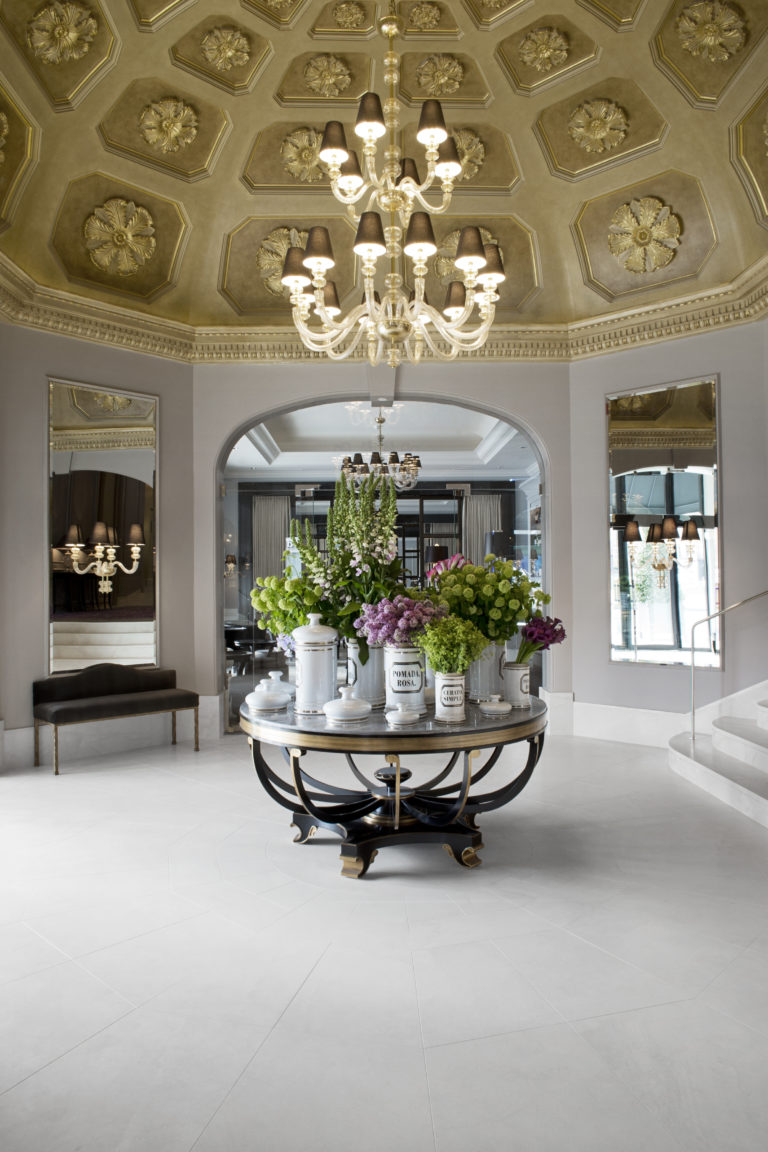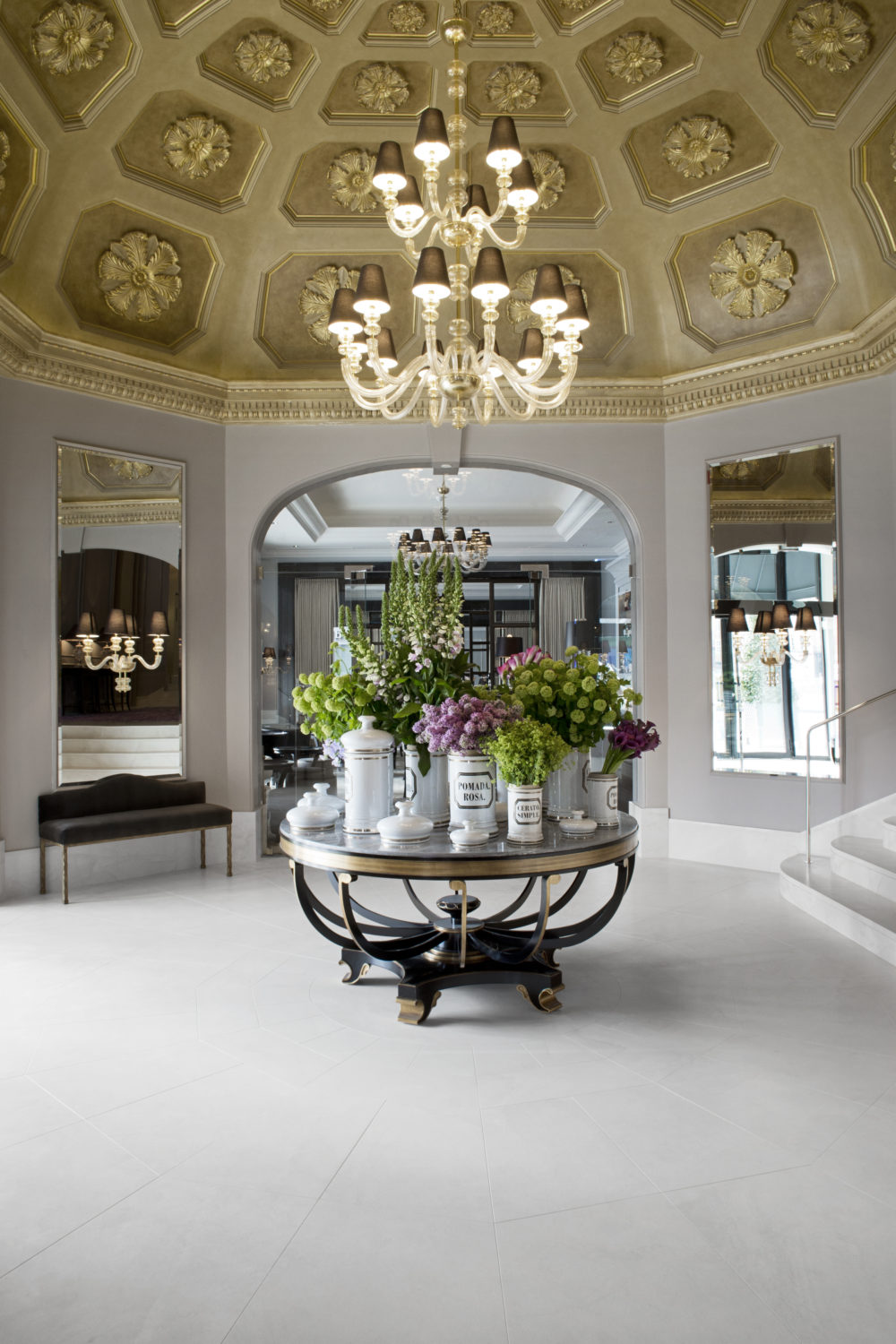 The name initially conjured up mental images of the picture postcard 17th Century harbour, Nyhavn, with its Hansel and Gretel gingerbread houses dotted along the waterfront, each building brightly coloured and whimsically charming and old fashioned. However, walk just five or ten minutes from this street and find yourself outside the impossibly futuristic and slick Copenhagen Opera House, with its huge metallic hat, gazing imperviously out to sea. Another vital feature of the Danish capital is its gastronomic offering. For such a tiny country there are an incredible number of highly impressive, Michelin Star awarded restaurants; 36 I believe. This little country, slap bang between the North and the Baltic seas, is also meant to be the 'happiest in the world'. I'm not entirely sure that 'happiness' is actually quantifiable, thereby rendering this scale somewhat nebulous, but that is the kind of response that someone from famously grumpy England is likely to give thereby assuring my place at the bottom of this ranking.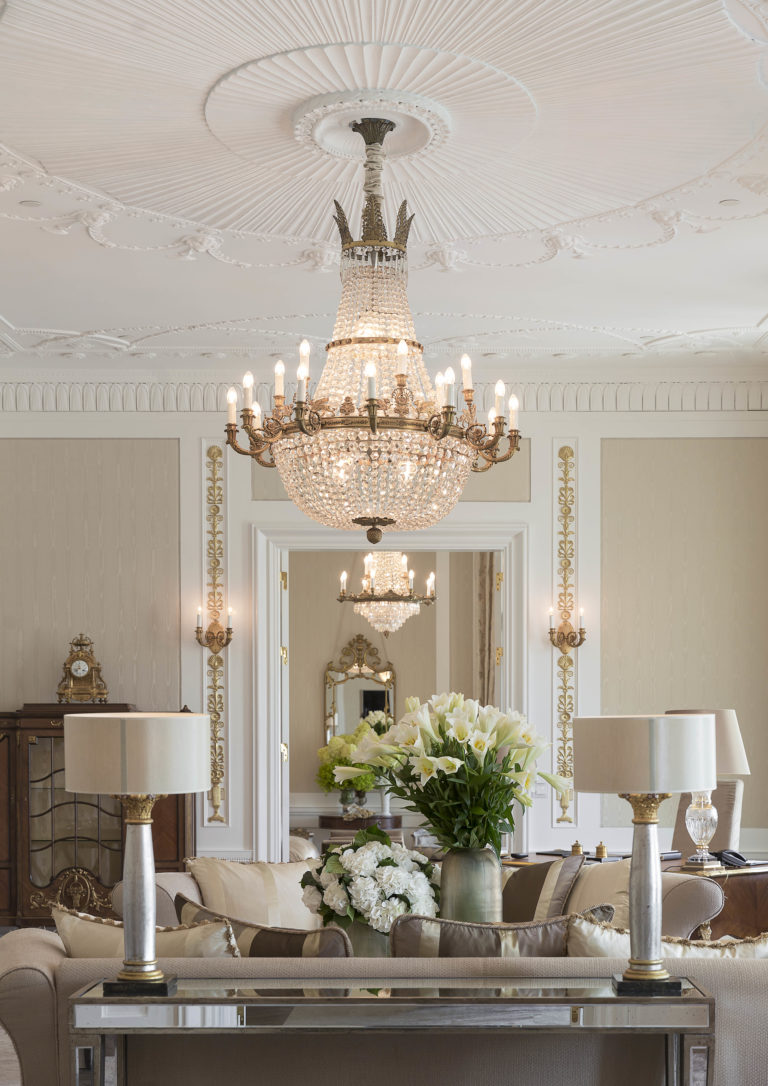 Hotel D'Angleterre is the grande dame of the city, if only she, like an impressive and twinkly eyed dowager, could tell us tales of times gone by, of roaring, lavish parties in the opulent ballroom and of secret, stolen kisses in the suite overlooking the Kongens Nytorv square. The hotel was first opened in 1755, it looked rather different back then, as you'd expect. It was smaller and its façade was of that epoch, but even from the get-go it was an institution that demanded respect and reverence. Hotel D'Angleterre cemented itself as an icon from the day that its doors were opened to its first guests and diners a modest 267 years ago. Part of the reason that this legacy was indelibly carved so quickly was the hotel's association with music and culture. Artists, actors and musicians would not only frequent the hotel to stay, dine and drink but also to perform. D'Angleterre was a centre of free, progressive thought and liberality; a reputation which still holds it in good stead.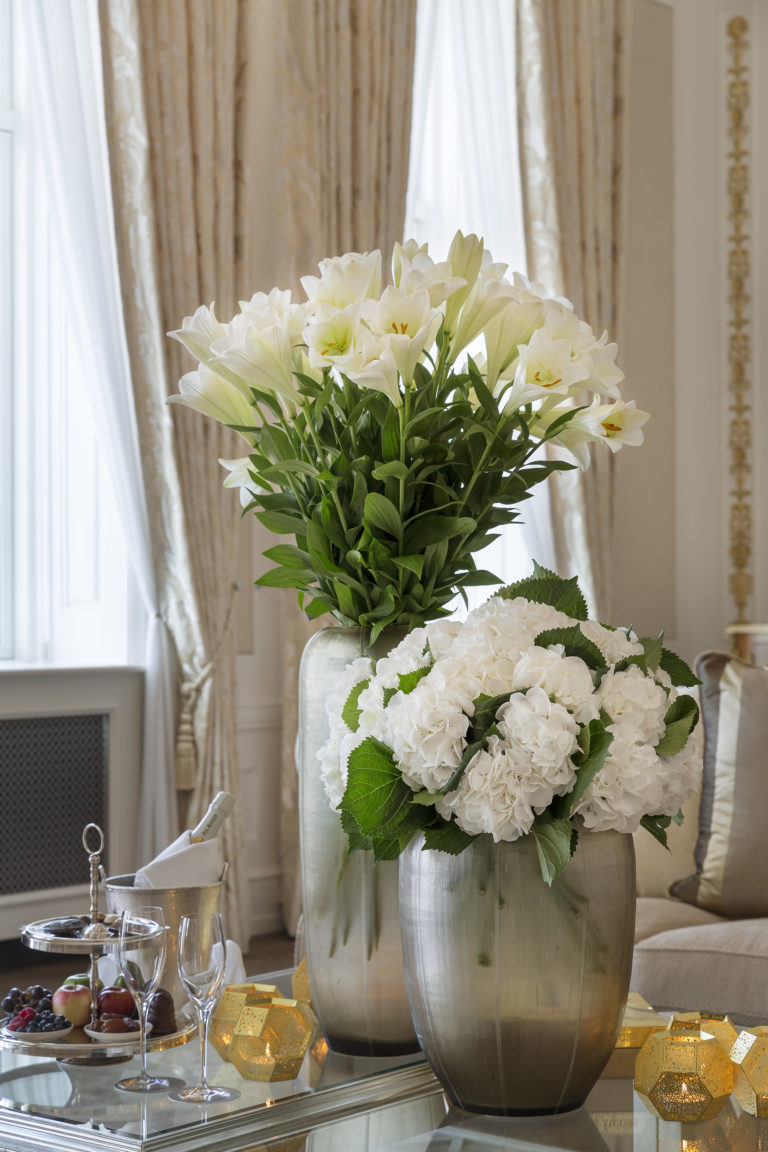 The hotel has undergone various renovations throughout its noble reign, sometimes in the name of modernisation and once in the name of necessity after a dreadful fire in 1915 destroyed a large portion of the side of the edifice. Despite these various facelifts, the underlying aesthetics of the hotel have remained a constant. The look and overall feel of the hotel still pays reverent homage to its original shape and form, this includes the all-important snow white façade, which earned it the enduring nickname 'The White Lady'. The décor is ineffably chic and elegant whilst managing to still be pleasingly louche and self indulgent. White, cream, silver, powder blue and slate grey gives the hotel a calming, neutral colour palate, though real zeal and soul is spread around liberally thanks to the Hotel D'Angleterre's marvellous in-house florist. All the rooms, suites and communal areas brim with gorgeous flower arrangements giving a burgeoning sense of organic life.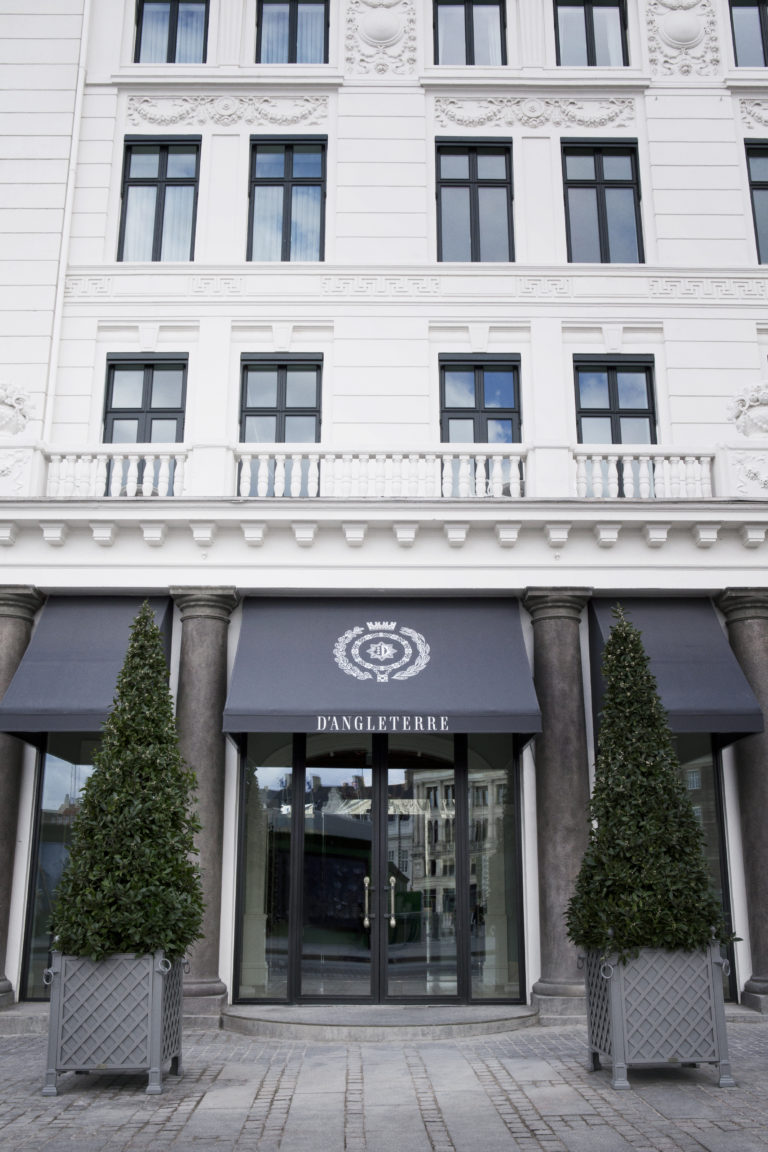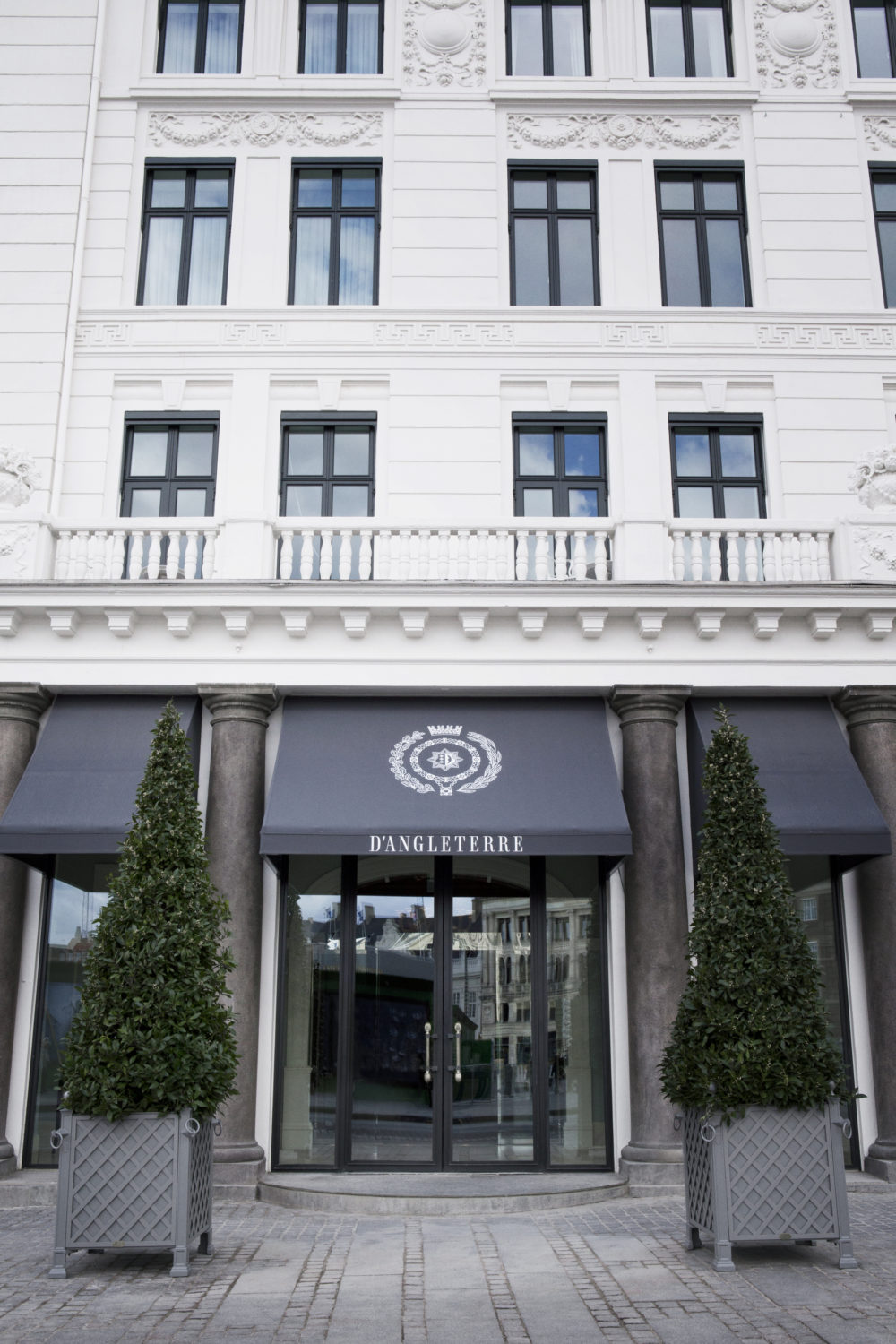 During the most recent refurbishment the original 123 rooms were reduced down to 92 in order to provide more space. My own room was extremely spacious and airy, with a bed which seemed to go on forever and a bathroom bigger than my own apartment. 55 of the total 92 rooms are suites and the most famous of all is the Hans Christian Andersen Suite, a palatial series of interconnected rooms with its very own roof terrace where the great man used to stay. In fact, the walls are adorned with hand written original pages and notes.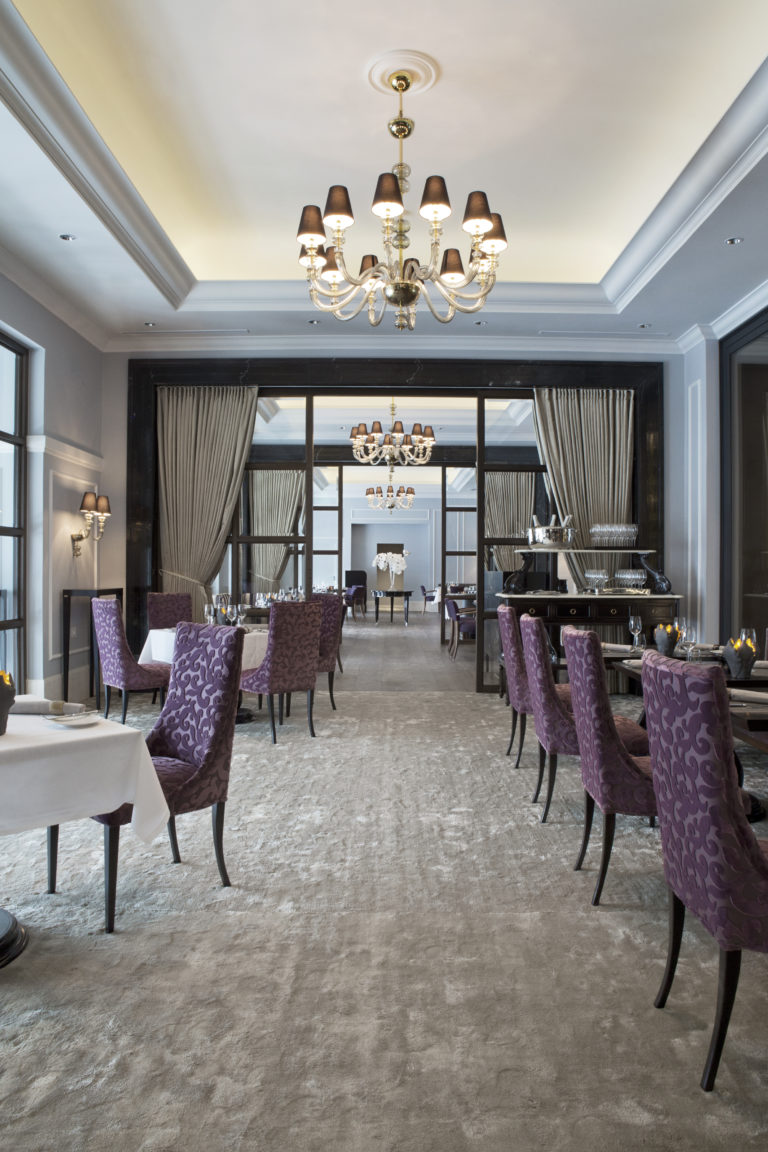 The hotel also boasts an exquisite spa, champagne bar and my, what a restaurant. 'Marchal', which proudly bears a Michelin Star, sits on the ground floor of the hotel, and shares the lower part of that famous façade with its panoramic views out over the busy square. I had the pleasure of eating lunch at Marchal with Head Chef and gastronome extraordinaire, Jakob de Neergaard. Jakob's own passion and enthusiasm for Marchal's mission was utterly infectious and I found myself spellbound by his evident skill, obsession with detail and commitment to the pursuit of excellence. Marchal has become every bit as much of an institution as D'Angleterre itself, much of that is due to the tireless efforts and talent of Jakob de Neergaard, whose C.V. brims with the names of eye-watering industry titans such as the three star awarded Alain Ducasse in Paris and the three star studded Restaurant Bruneau in Brussels. Jakob's vision, which I am delighted to report to be a rip-roaring success, was to honour the Nordic roots of Marchal whilst breathing new, French inspired life and veuve into its offering. The combination of these two noble traditions produces breath-takingly exquisite dishes such as Lemon Sole with baby leeks, pearl onions, white Sturgeon caviar and a Pol Roger Beurre Blanc for starters, and Pigeon Royal with aged Balsamico, albufera and Madeira reduction for mains. Of course, I should also make special mention of the Marchal Signature whole black lobster served on ice, caviar, crispy salad, brioche, grilled lemon and sauce cocktail. My experience in Marchal is certainly what I fondly, and rather morbidly term, a 'death bed memory'.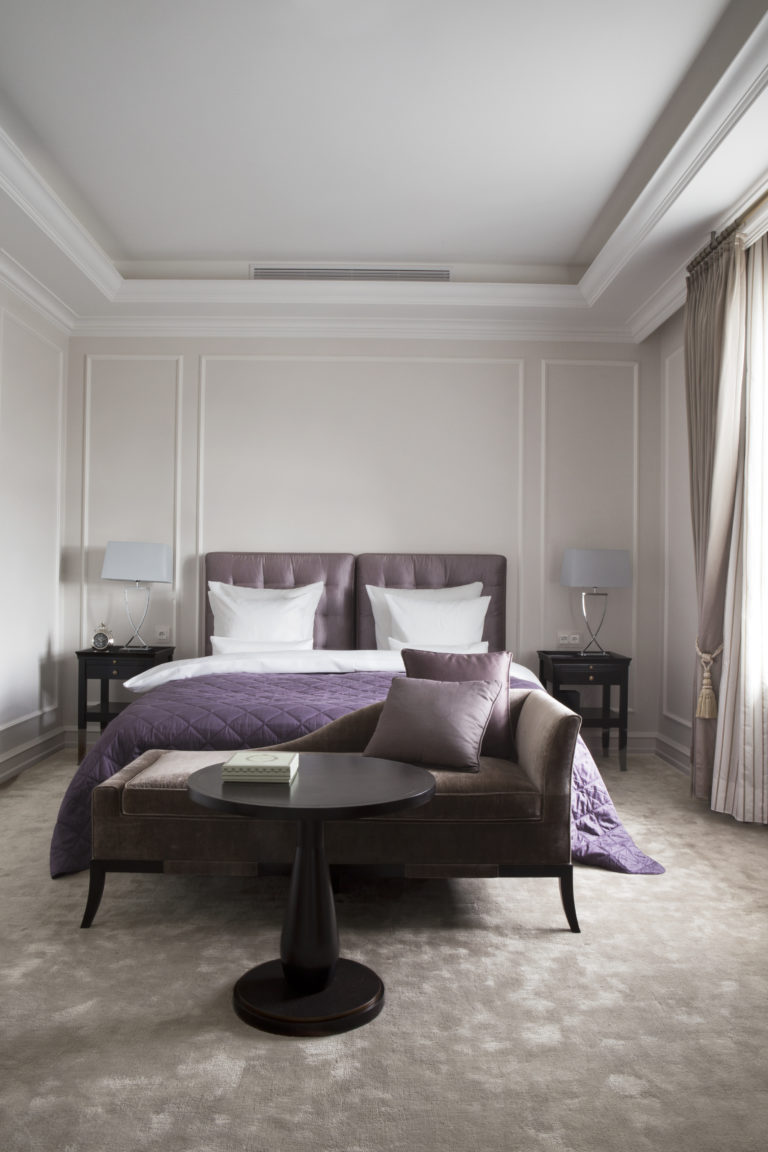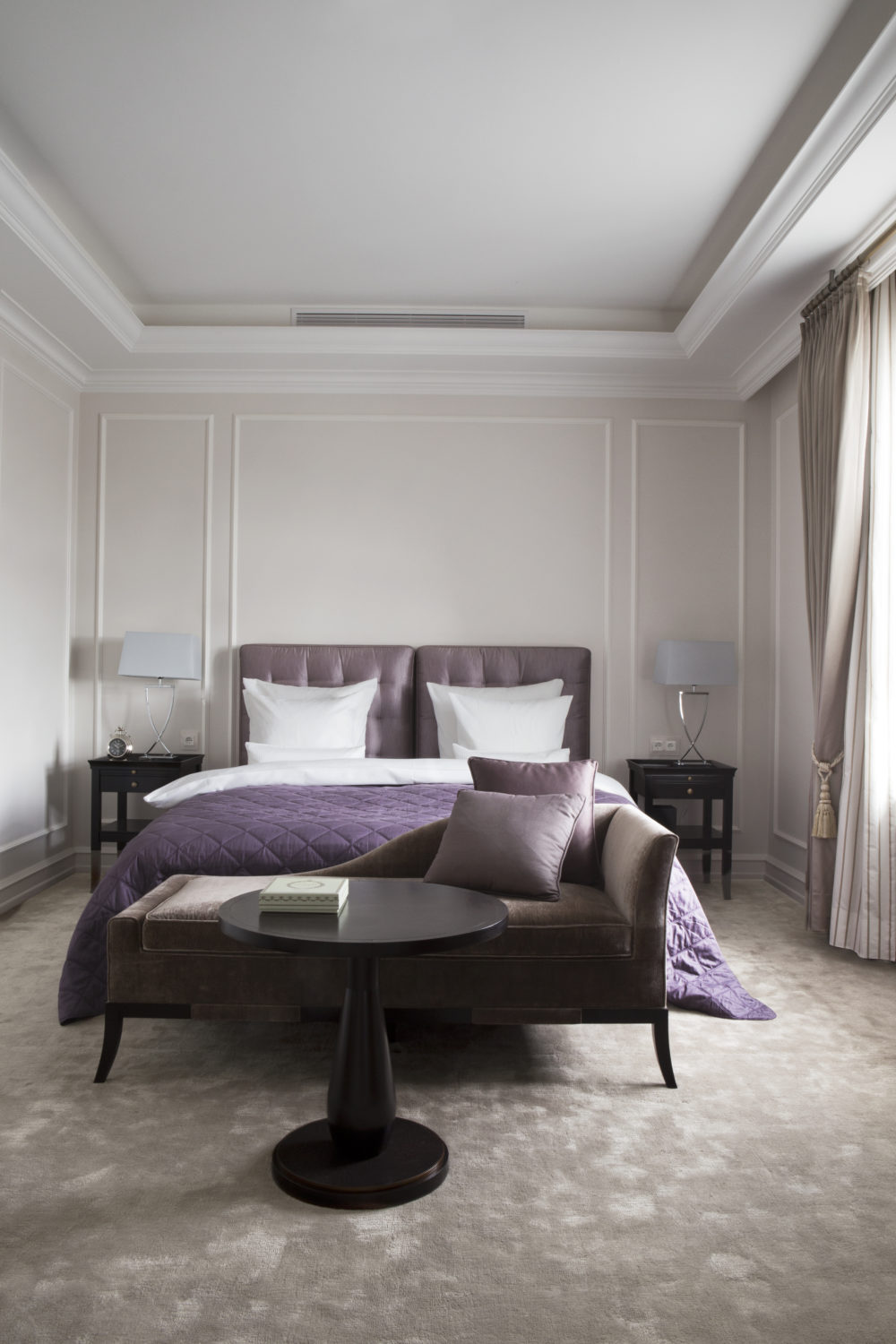 Take the sum of these parts, bind them together using the glue of heritage, cultural and musical roots, local respect and international adoration, then sprinkle on the magic of a world-beating restaurant and a cutting edge spa and you still wouldn't be able to replicate Hotel D'Angleterre. There is a special kind of magic at work here that goes beyond bricks and mortar, Michelin stars and sumptuous décor. That's the magic that made this hotel great, and will continue to do so, I have no doubt of that.
Kongens Nytorv 34, 1050 København, Denmark