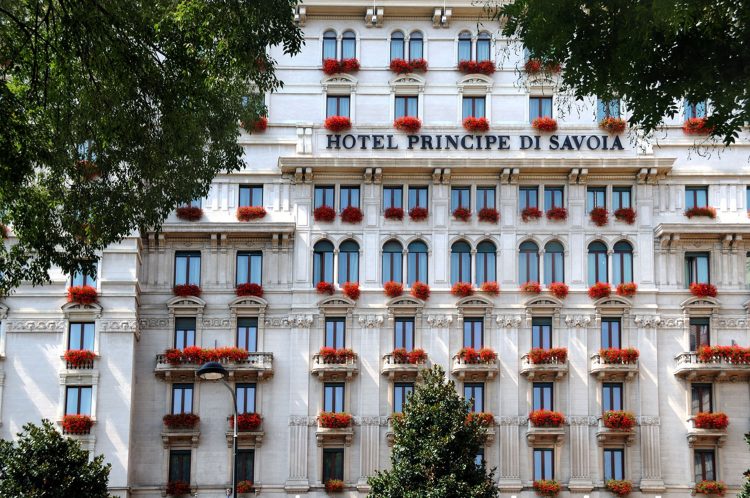 Milan has a magic spell, it is seductive and vibrant, just like the rest of this marvelous country, but most importantly of all, it is real. How many times have the whispering of sweet nothings with your significant other over a shared bowl of true Venitian spaghetti alle vongole, lady and the tramp style, been decimated by the arrival of a coach load of tourists all of whom are debating whose blisters are the worst. How often did you reach out to grasp the hand of your beloved by the Trevi Fountain, and instead accidentally fondle the behind of one of the half a million tourists wedged in front of you.
The real beauty of Milan is that, to put it simply, it is a real 'working city'. In fact, it is more than that, it is the high flying commercial engine room of the Italian economy. What this means is that it is generally overlooked by tourists, all of whom make a mad dash to the Amalfi coast in a sort of holiday arms race, or descend upon the Vatican in Rome like a veritable plague of biblical locust. Meanwhile, mi amore, Milan remains relatively unspoiled.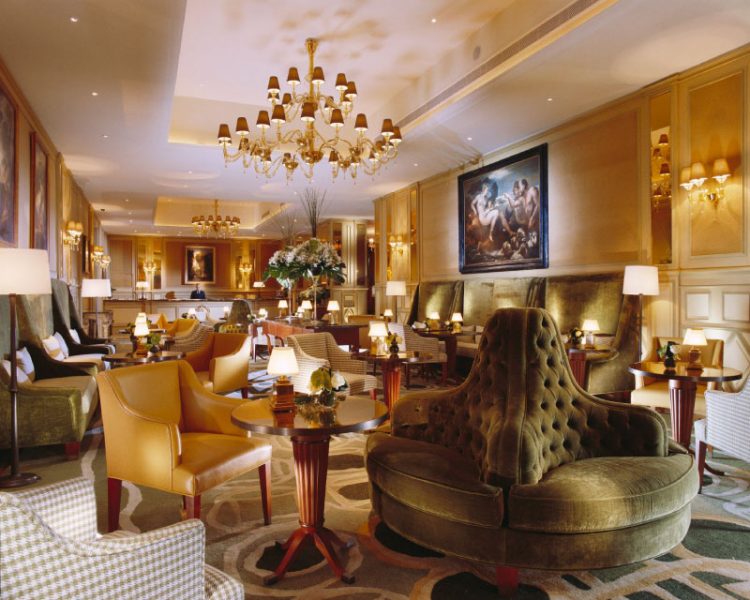 It's a city which can't put a foot wrong, even getting there is a piece of cake with a choice of three airports all of which are under an hour away from the city centre (Linate, Malpensa and Bergamo in order of convenience). Because it is such a business hub there are dozens of flights there from London each day. 
Milan is also a city which is not entirely reliant on good weather to show you a good time, in the bright sunshine the light gleams off the bonnets of passing Maseratis which speed down Via Montenapoleone and in the winter a seductive mist swirls around the famous 'Duomo' cathedral like the final, ethereal curtain descending on a particularly dramatic performance at La Scala opera house.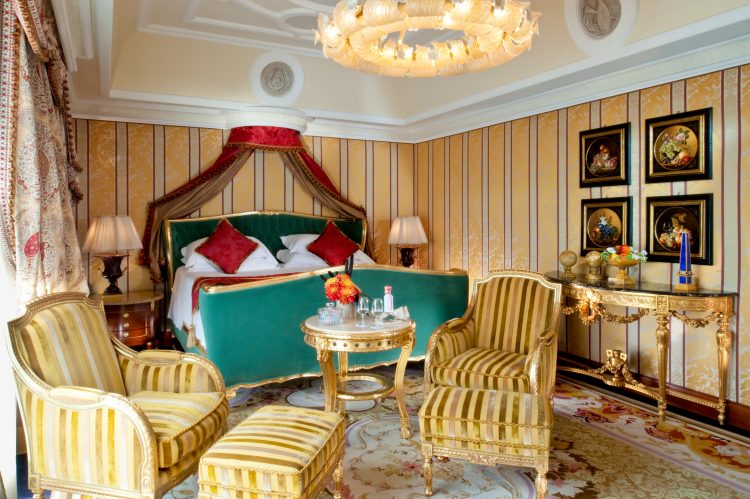 The Italian fashion capital is home to the extraordinarily stately Hotel Principe di Savoia which presides regally over the Piazza della Republicca. This icon of the Milanese hotel landscape first opened its doors in 1927, the same year that the first transatlantic telephone call was made, and has been providing flawless service since that date.
Hotel Principe di Savoia's location has made it a big hit with the business community as it is immediately adjacent to the business quarter and is even a short walk down Via Vittor Pisani from the central station. It is also a brief walk from the 'centro storico', or just two minutes from Republica metro stop for those who aren't in the mood for shanks's pony, which makes it perfectly located for international tourists. The hotel is spread over ten floors and offers some superb panoramic city views, especially at night when the distant wail of sirens and glittering of Milan's lights remind you that you are lucky enough to be in a city which literally reverberates with infectiously upcheering energy.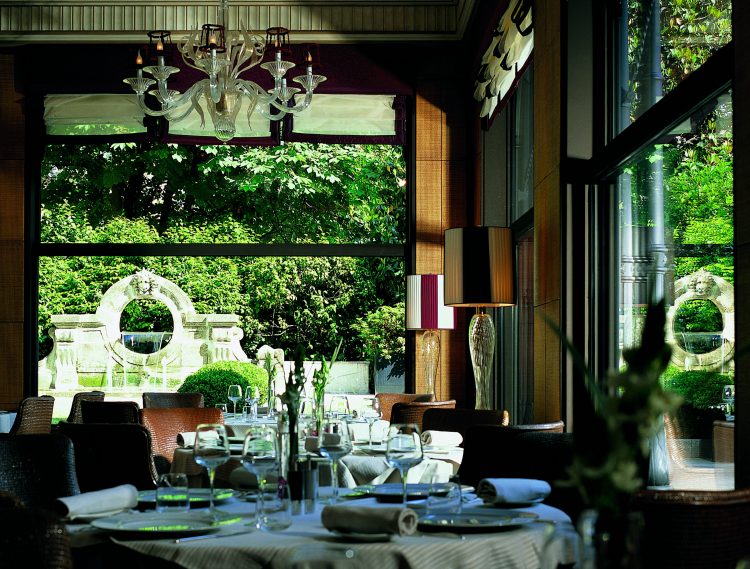 Rooms and communal areas are decorated elegantly with a touch of the 'Pall Mall London club' about them. The lobby makes abundant use of deep burgundy and flecked black marble with gold chandeliers and spectacular flowers at every turn. The sizable reception and concierge desks are hives of activity as supremely polished and highly experienced staff take tremendous care of the hotel's guests as they ferry towering stacks of Prada shopping bags up to the suites and summon up a bottles of champagne on beds of crushed ice.
Bedrooms feel like a serene oasis thanks to efficient soundproofing, and the beds are utterly vast and welcoming. The rooms are low lit and provide a warm and cosy atmosphere for the intrepid adventurer, laying his or her head down to rest after a day exploring the city. Large armchairs standing by the bed are the perfect place from which one can put up one's feet up, dressed in the hotel's thick toweling robe, and order a little room service. Thanks to the US$50m refurbishment which was undertaken in 2009, the rooms are all thoroughly spic and span.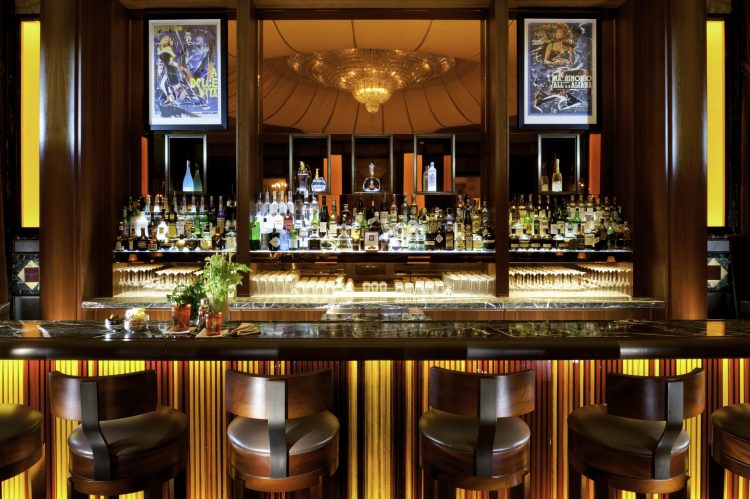 The bathrooms feature plenty of slick white marble, generously proportioned oval baths and walk in showers with drencher heads. The hotel collaborates with Aqua di Parma, so sweet smelling products in their signature bright yellow bottles are scattered around at every turn.
The spa found in 'Club 10' at the lofty heights of the top floor includes a heated swimming pool, sauna, steam room, jacuzzi, fitness suite and handsome treatment rooms.
The bar at Principe di Savoia is somewhat of a Milanese glitterati hub, high heels strut down the marble corridor next to the restaurant as regulars slip in for a few late night glasses of Tuscan red or a beautifully mixed cocktail. It is low lit and the sound of ice clattering pleasantly inside cocktail shakers is accompanied by the hum of eagerly anticipated prurient gossip.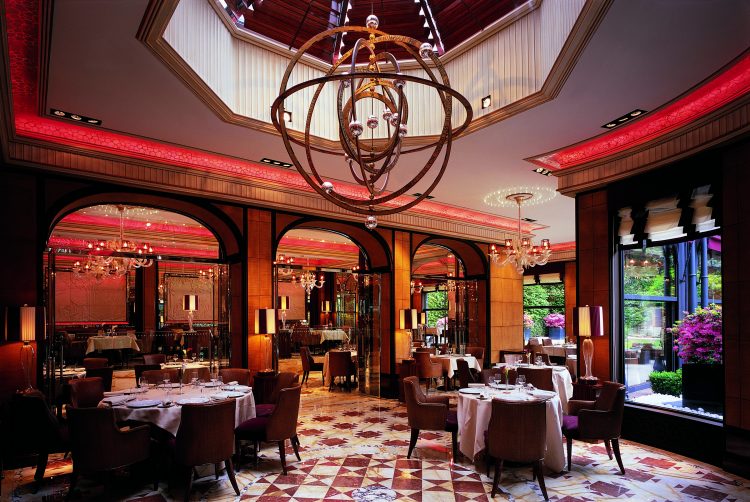 Yet another string in the hotel's bow is its in house restaurant Acanto, serving elegant Italian cuisine from around the country and with a titanic wine selection to choose from. Murano chandeliers hang low above snow white label linen and deep red velvet dining chairs to create an opulent but warm environment from which diners can explore Italian classics such as Baccala Confit, or creamy Ricotta Mousse with pear and roses all created by head chef Alessandro Buffolino. The service is without equal, and the 'people watching' is an entertainment personified.
Hotel Principe di Savoia represents a true Milanese institution which continues to provide the absolute best for nearly a century. These many years provide a cumulative bank of experience which has enhanced the exceptional 'Hotel Principe di Savoia' experience that its guests enjoy.
dorchestercollection.com/en/milan/hotel-principe-di-savoia/
Piazza della Repubblica, 17, 20124 Milano MI, Italy