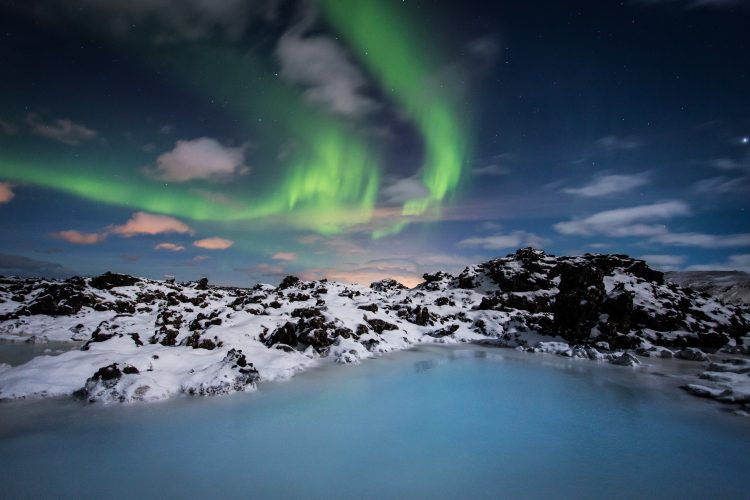 One of the most renowned spas and considered one of the top 25 Wonders of the World, the Blue Lagoon offers an ethereal spa experience like no other. Located a short distance from Iceland's capital, Reykjavik, the geo-thermal water is rich in silica from the volcanic earth and contains natural minerals with healing properties for the skin.

Take a swim in the steaming milky celestial pool set against dramatic volcanic cliffs and let the water wash away all your stresses and toxins. Swim over to the mud bars and cover your face with the Blue Lagoon's own iconic white silica mud mask, to deeply cleanse, strengthen your skin and reduce the visibility of your pores. The green algae mask nourishes the skin and minimises the appearance of fine lines and wrinkles. Relax in the steam and sauna rooms using heat coming straight from the earth itself.

If you're lucky enough to visit on a clear day during the winter, take in the breathtaking view of the magnificent northern lights. During the summer, enjoy the lagoon in the midnight sun.
Blue Lagoon, Norðurljósavegur 9, 240 Grindavík