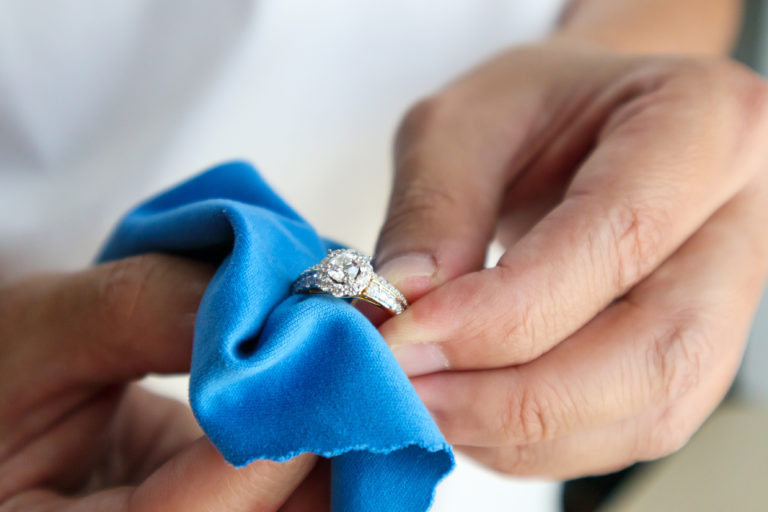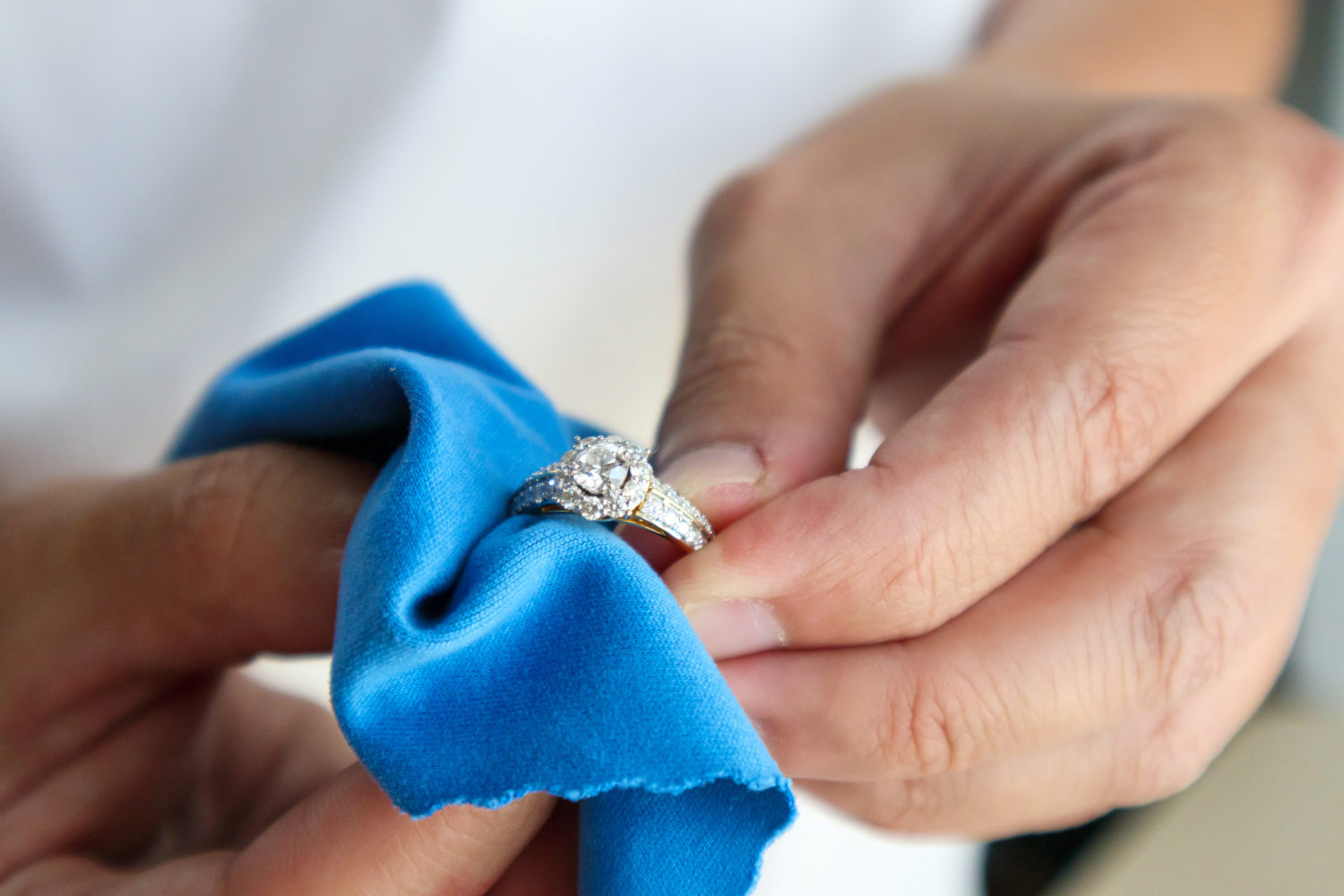 As of late, the jewelry industry has been experiencing a significant shift in design and production. Until recently, rings, necklaces, bracelets, and the like were made exclusively by hand, while industrial machinery took care of the metalwork and fabrication.
Unfortunately, the human hand can only execute so much in terms of complex designs. And customizable jewelry comes at a hefty price tag due to the considerable time and expertise put into making one. But, all this is changing with the emergence of 3D printing technology.
Creating jewelry with additive manufacturing processes (like 3D printing technology) allows us to create custom designs quickly while conserving resources, getting us closer to creating a zero-waste industry. Instead of buying the same jewelry that everyone else does, customers can now enjoy more personalized items. This is particularly attractive when buying jewelry as a gift.
The use of 3D printing technology can also facilitate a more enhanced quality assurance process, is less costly, needs fewer human resources, and has little to no environmental effect. This post will discuss these various benefits and how 3D printing is changing jewelry design forever.
How Do We 3D Print Jewelry?
Before 3D printing, jewelry production has traditionally been carried out by handcrafting and lost wax casting, both of which can be lengthy processes that require meticulous execution and expertise. However, 3D printing jewelry is a cost-effective alternative that also offers new possibilities for design without worrying about making expensive mistakes.
As a result of digital design, jewelers can now use CAD software tools that create the designs, while a high-resolution 3D printer can produce 3D patterns. After casting the design in the mold, the jewelry can be manufactured as usual with less need for precision.
Two of the most common 3D printing techniques include SLA (Stereolithography) and DLP (Digital Light Processing) technologies. These technologies require printing with liquid resins, which can produce smooth surfaces and fine detailing. The type of technology a jeweler chooses will depend on the materials used to make the jewelry.
These digital techniques allow jewelers to design and prototype jewelry pieces much more quickly. Moreover, these can help in reshaping the jewelry industry.
Minimized Waste
By utilizing 3D printing technologies for jewelry production, we can minimize waste and the use of unsustainable resources. Everything produced through a 3D printer is reusable and uncontaminated, unlike the metal powders commonly used to print jewelry.
The need for refined metals is highly reduced as 3D printing materials can be easily remelted and repurposed. When you no longer need a mold designed for a personalized item, the mold can then be recreated into something else.
Moreover, as many of the required steps to execute the lost waxing process are no longer needed, 3D printing technology also reduces environmental impact through lowered energy consumption.
Easier Mass Production
Digital tools are making it much easier and cheaper to mass-produce jewelry designs. Rather than going through the lengthy process of creating the vulcanized rubber molds typically used to produce wax patterns, 3D printers can quickly make their own master models.
This process takes very little time, allowing jewelers to design and create molds faster than ever before. Jewelers can use the process to create a series of 10 or 20 pendants or rings at a time to keep inventory fully stocked for their busier seasons. Think about the rush of sales as it gets closer to Valentine's Day and how this can be more manageable.
Competitive Independent Jewelers
While 3D printing was once known to be generally expensive and overly complex, the process has become much more simplified over the years. Previous generations of 3D printers for jewelry have updated and no longer require skillful and costly maintenance.
With 3D printing now easily accessible and affordable, more jewelers are hopping on the trend and becoming less centralized. As a result, we're seeing a shift in the competitive market as smaller, independent jewelers are gaining easement into what was always an exclusive segment of the industry.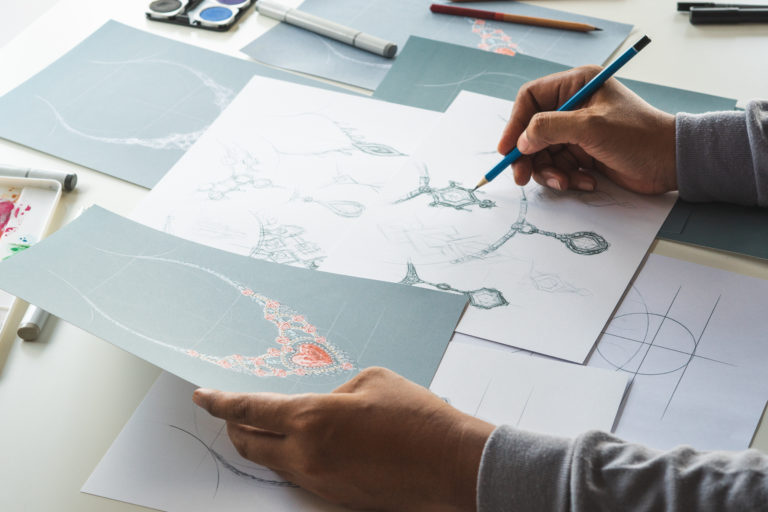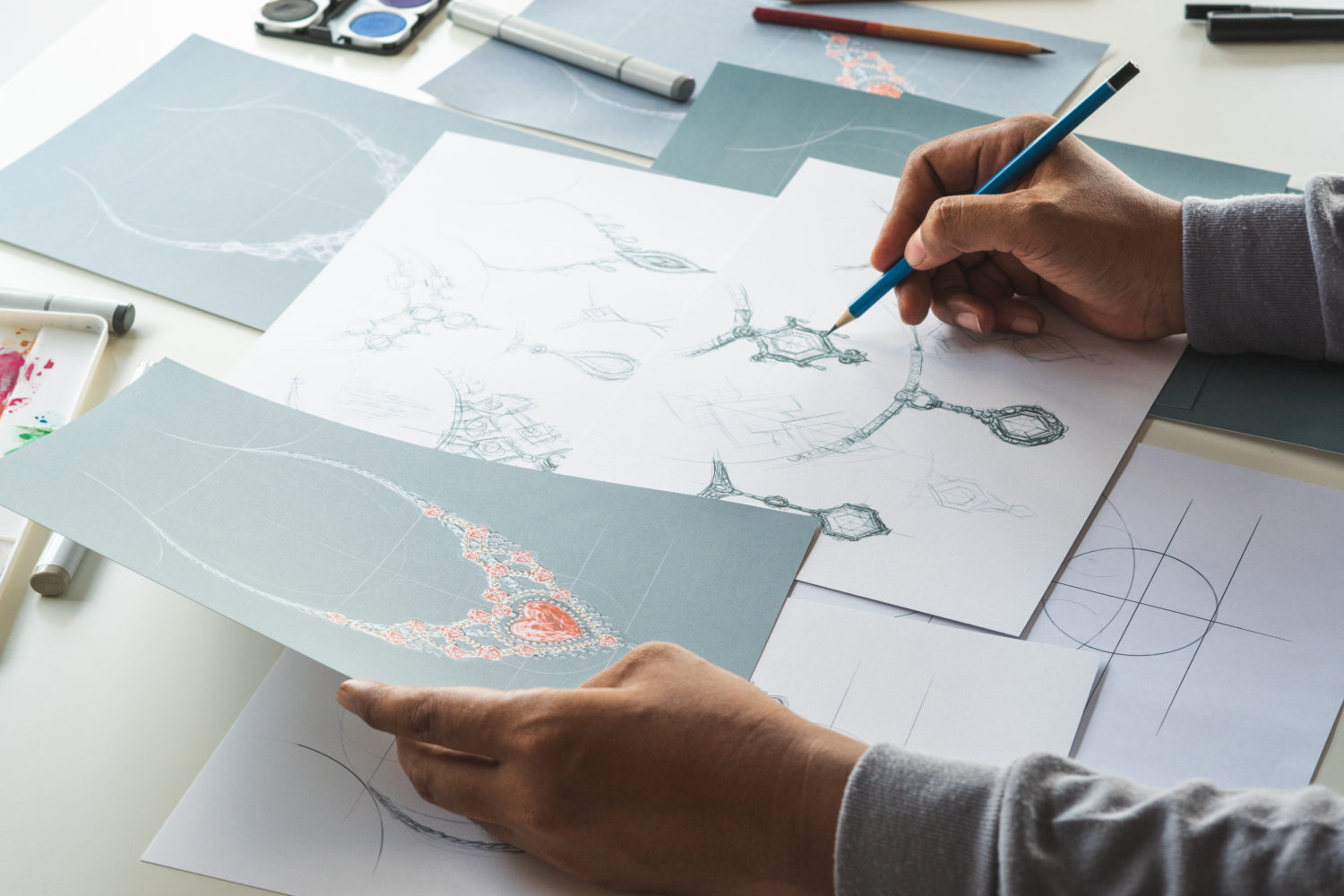 Customized Jewelry
Creating customized jewelry is a common request for jewelers. Personalized designs that are one of a kind are a coveted way of demonstrating your personal style and also make for more sentimental gifts. The process, however, can be a lengthy, complicated, and costly one.
With 3D printing, jewelers can now produce complex designs without the need for traditional carving by hand. Not to mention that breakthroughs in castable resins are making inexpensive desktop 3D printers reach new heights in quality.
With more precise print settings, 3D printers can create intricate designs such as filigrees, raised text, engravings, and pave stone patterns with incredible detailing—a long way from merely offering inscriptions as a means of customization.
To create customized jewelry in the past would typically span over several weeks. Now, with 3D printing and CAD technologies, jewelers can fabricate complex shapes and geometries in a matter of hours. Some details would be otherwise next to impossible to accomplish by hand. Jewelers also don't require any fundamental knowledge of 3D.
Customer Experience
Customer experience is a major factor that 3D printing is aiming to improve in the jewelry industry. With 3D printing, customers have the privilege of discussing the design with the jeweler and may be able to try on the prototype before the piece is created. This offers a more immersive and personal experience with customers.
In addition, 3D printing has drastically shortened the production time. Customers will be much more satisfied knowing they no longer have to wait several weeks or even months for their item, especially if it's a time-sensitive gift for a loved one. With 3D printing, jewelers can design, print, cast, and finish the items typically within one to two weeks.
Finally, customers who have been turned away time and time again from jewelers who utilize a more traditional process can now see their ideas come to life. In addition, jewelers who can create more complex and less popular designs can attract a broader range of customers.
Conclusion
Supplementing traditional jewelry manufacturing processes with 3D printing is changing the way we've regarded the industry. New possibilities are on the horizon in terms of design, production, and overall customer satisfaction.
Jewelers can now create more intricate and complex designs that no longer require delicate hand-carving and substantial expertise. Using CAD software tools, jewelers can produce elaborate patterns in less than half the time it would typically take by hand.
The technology of 3D printing also allows for greater mass production of jewelry without the involvement of time-intensive, manual labor. It's also a much more sustainable option, as the process allows for better conservation of resources and creates reusable materials.
Customizable jewelry is no longer a privileged and expensive option. Customers can now get their items designed precisely the way they like and work closely with the jeweler to ensure they are happy with the finished product.
If you run a jewelry business and haven't begun to enjoy the competitive advantage of designing with an additive manufacturing process, you don't want to miss boarding the train. This is because 3D printing is here to stay, changing jewelry design and possibly the entire industry for the foreseeable future.