In today's fast-paced world, finding time to hit the gym can be a challenge. However, building muscles doesn't necessarily require expensive gym memberships or fancy equipment. With the right approach and dedication, you can achieve impressive muscle gains from the comfort of your own home. In this blog post, we will explore six effective strategies to help you build muscles without stepping foot outside.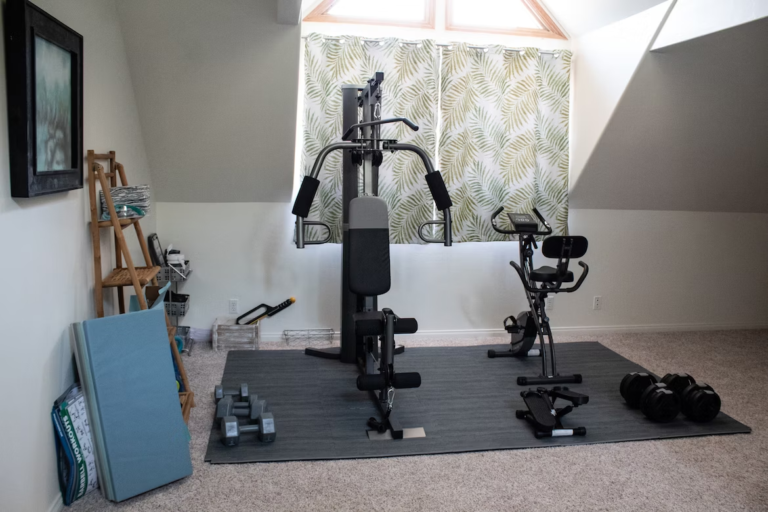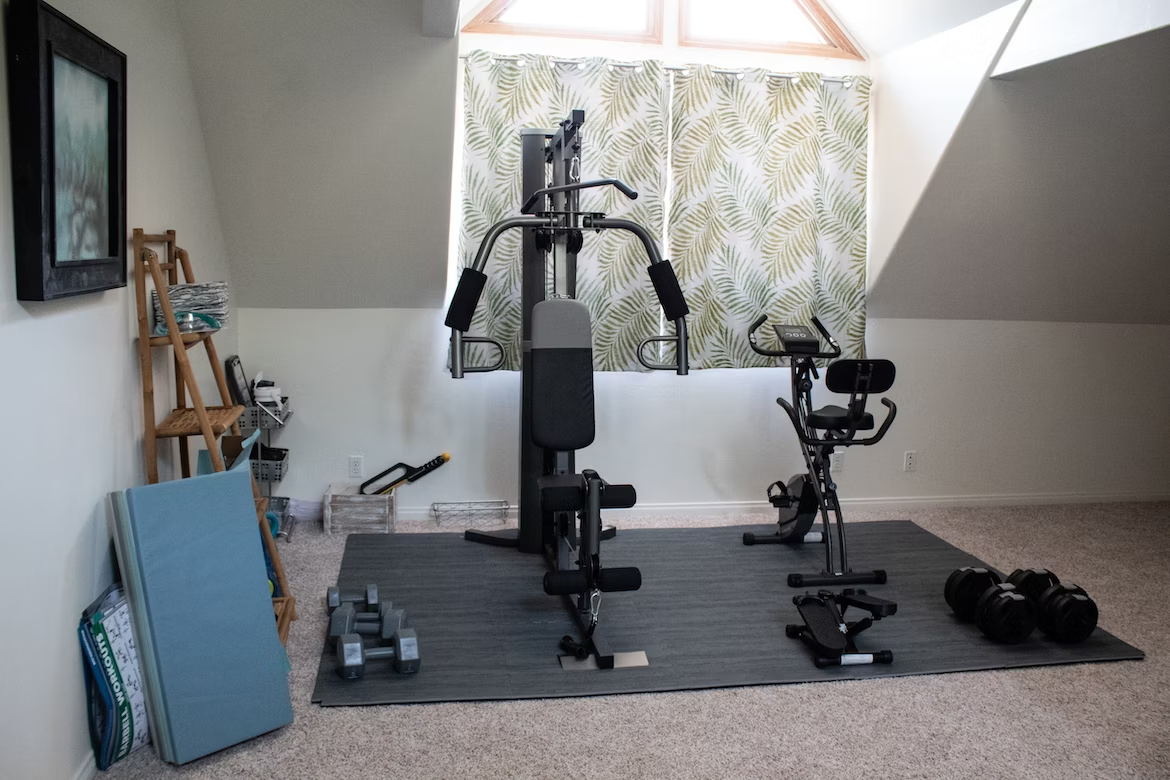 Create a Dedicated Workout Space
To embark on your muscle-building journey at home, it's essential to set up a dedicated workout space. Designate an area where you can perform exercises comfortably and without distractions. Clear out any clutter and ensure you have enough room to move around freely. Consider the lighting in the space as well, as it can impact your mood and motivation during workouts. By creating a designated area for your workouts, you're sending a clear signal to your mind that it's time to focus and prioritize your fitness goals.
Additionally, the right equipment should be an important part of this area. Make sure to read home gym equipment reviews, do some research, and ask around. Depending on the type of exercises and what body parts they target, you will need the experts' pieces of advice to build the proper home gym equipment.
Bodyweight Exercises
Bodyweight exercises are a fantastic way to build muscles without the need for additional equipment. They utilize your body's weight as resistance, effectively targeting various muscle groups. Incorporate exercises such as push-ups, squats, lunges, planks, and burpees into your routine. These exercises engage multiple muscles simultaneously, helping you develop overall strength and stability. Start with a manageable number of repetitions and gradually increase the intensity as you progress.
As you become more comfortable with bodyweight exercises, you can explore variations and progressions to continue challenging your muscles.
Resistance Bands
Resistance bands are a versatile and cost-effective tool that can enhance your home workouts. These elastic bands provide adjustable resistance and allow you to target specific muscle groups effectively. They come in various strengths, enabling you to gradually increase the intensity as you build strength. Resistance bands can be used for exercises such as bicep curls, lateral raises, glute bridges, and tricep extensions, providing a challenging workout for your muscles.
Additionally, the bands add an element of stability training, as you must control the tension throughout the movement, enhancing muscle engagement and promoting better overall muscle development.
Dumbbells and Barbells
Investing in a set of dumbbells or a barbell can greatly expand your muscle-building potential at home. These weights provide progressive overload, which is crucial for muscle growth. Start with a weight that challenges you but allows for proper form. Dumbbells and barbells offer a wide range of exercises that target various muscle groups. Compound exercises like squats, deadlifts, bench presses, and overhead presses can be performed with dumbbells or a barbell, targeting multiple muscle groups simultaneously and promoting overall strength gains.
Moreover, using free weights enhances stabilization and engages more muscle fibers, leading to better muscle development and coordination.
High-Intensity Interval Training (HIIT)
Incorporating HIIT into your home workouts can accelerate muscle growth while boosting cardiovascular fitness. HIIT involves short bursts of intense exercise followed by short recovery periods. This method stimulates muscle fibers and increases metabolism, improving muscle tone and fat loss. HIIT workouts can be tailored to your fitness level and preferences, allowing for various exercises. For instance, you can combine exercises like burpees, mountain climbers, kettlebell swings, and jumping jacks to create an effective HIIT routine that will challenge your muscles and elevate your heart rate. Implementing HIIT sessions a few times a week can provide a significant stimulus for muscle growth and overall fitness.
Proper Nutrition and Recovery
Building muscles is not just about exercise; proper nutrition and recovery play vital roles as well. Ensure you're consuming enough protein to support muscle growth and repair. Include lean meats, fish, eggs, legumes, and dairy products in your diet to provide essential amino acids for muscle development. Carbohydrates are also crucial for energy during workouts, while healthy fats support hormone production and overall health.
Additionally, prioritize rest days and sufficient sleep to allow your muscles to recover and grow stronger. Adequate hydration is also essential for optimal muscle function and overall health. Staying hydrated helps transport nutrients to your muscles, flushes out waste products, and prevents dehydration-induced fatigue that can hinder your workouts and muscle-building progress.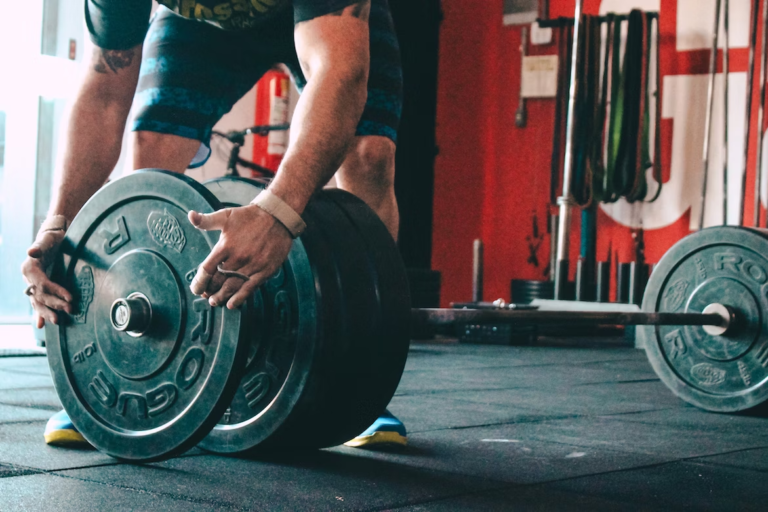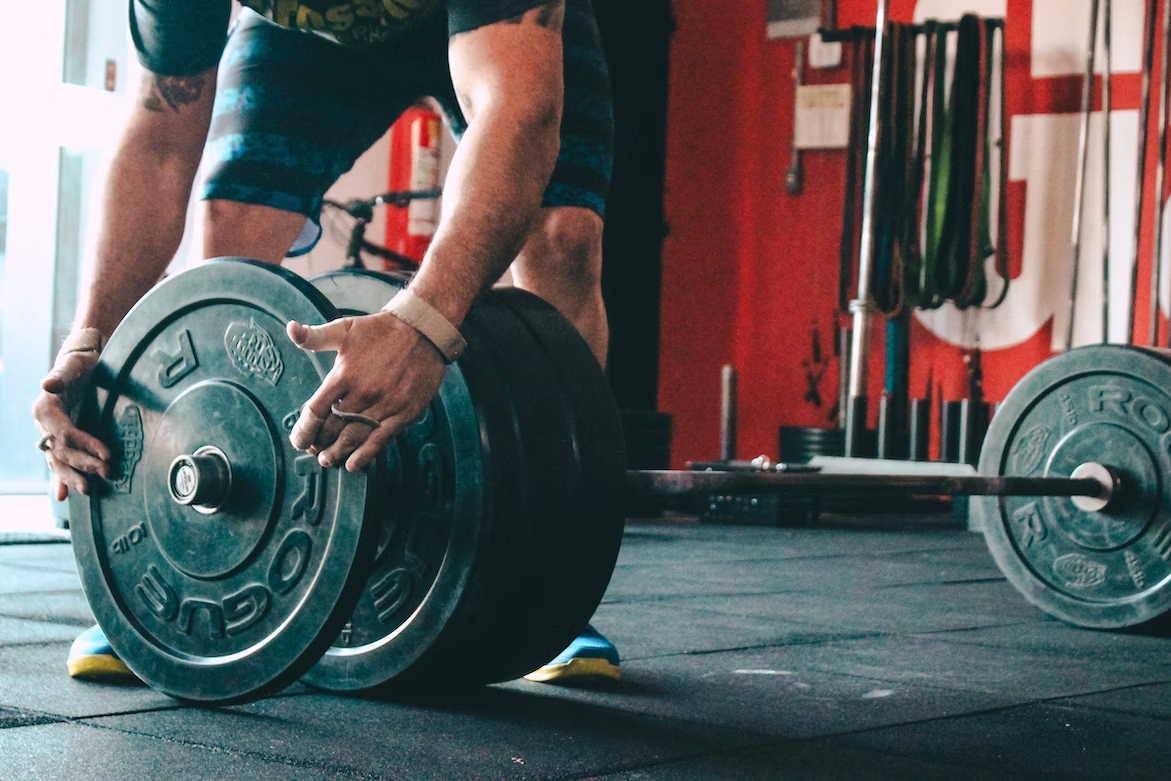 Building muscles from the comfort of your home is an achievable goal with the right mindset and approach. By creating a dedicated workout space, incorporating bodyweight exercises, utilizing resistance bands, investing in dumbbells or barbells, incorporating HIIT workouts, and focusing on proper nutrition and recovery, you can transform your home into a muscle-building haven. Remember, consistency and dedication are key.
With time, effort, and perseverance, you'll witness impressive muscle gains and achieve the physique you desire, all within the comfort of your own home. Embrace the convenience and freedom of home workouts and embark on your journey to a stronger, healthier you.