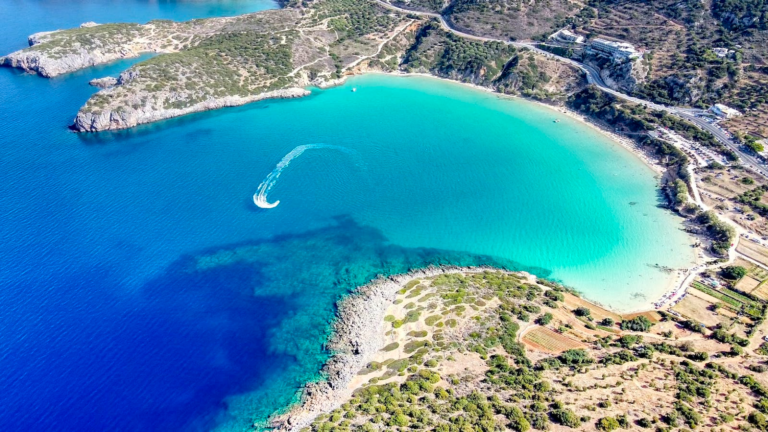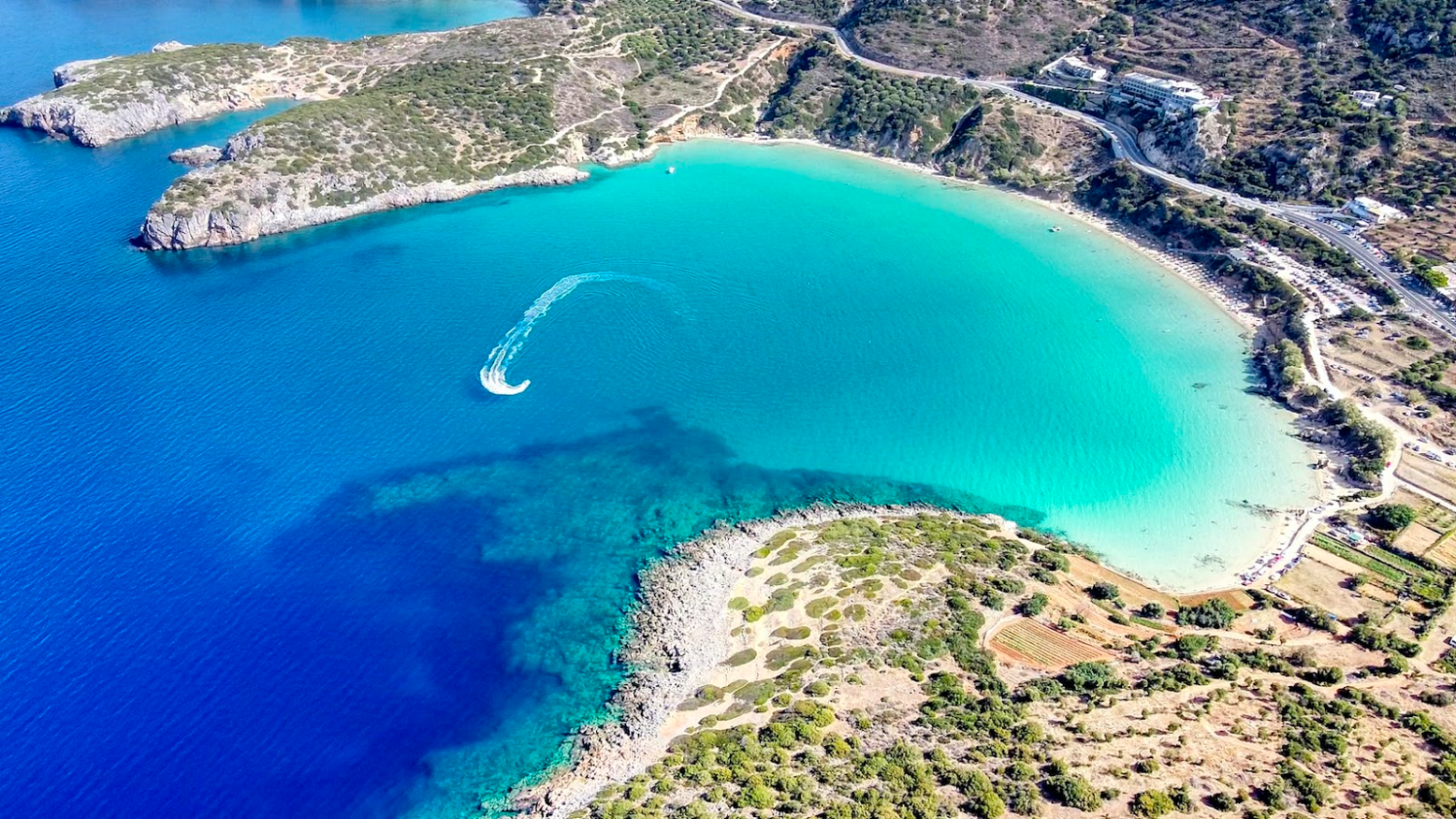 If you love globe-trotting, there's always plenty to see. This applies whether you're exploring Saint Lucia or Greece. Crete is the largest island in Greece, featuring extraordinary beauty and a rich cultural heritage. It boasts pristine beaches, rugged mountains, ancient ruins, and charming traditional villages. In this article, we'll highlight some of the must-see sights in Crete that every first-time visitor should experience.
Historical Sites
The Minoan Palace of Knossos is one of the most famous historical sites in all of Crete. The Palace was built thousands of years ago, and was rediscovered in the early 20th century. The site was once the center of Minoan civilization, and it's bigger than two football fields. Visitors can explore the palace's many rooms, including throne rooms, private chambers, and storage areas.
Knossos offers a unique window into ancient history that'll captivate anyone interested in archaeology or mythology. Many ancient Greek myths are based on characters who lived at Knossos, including King Minos and the Minotaur. According to legend, King Minos built an elaborate labyrinth beneath the palace. In turn, it housed a terrifying creature with the head of a bull and the body of a man. While no evidence of a labyrinth was ever found, it's easy to imagine while walking through the winding corridors.
Beautiful Beaches
One famous and beautiful beach is Elafonisi, located on the southwest coast. Known for its pink sand and crystal clear waters, it's a must for any first-time tourist. The beach is also home to a small island that can be reached by wading through shallow water. Another stunning example is Balos Beach, located on the northwest coast. It features turquoise blue waters and white sand, creating a picturesque landscape that takes your breath away. Visitors can reach Balos Beach by boat, or by hiking down from the nearby parking lot.
Finally, Vai Beach on the east coast of Crete has a palm tree forest lining the shore. The golden sand and pure waters make this beach ideal for swimming and sunbathing. It can be reached by car or bus from nearby towns such as Sitia or Agios Nikolaos. If you need to know the weather in Crete today, specialist websites give hourly information, and details regarding rain, wind, humidity, and cloud. They also confirm the best month to visit Crete, seasonal climates, and what to pack and wear.
Cultural Locations
Rethymno old town contains preserved architecture dating back to the Venetian and Ottoman periods. Visitors can stroll through narrow alleys lined with colorful buildings. They can also visit traditional shops selling handmade crafts. Alternatively, you can stop by one of the many cafes offering outdoor seating. One of the main attractions is Fortezza, a fortress built by the Venetians. It sits on top of a hill overlooking the town and offers panoramic views of the land and sea. The fortress also houses an archaeological museum that showcases historical artifacts from various time periods.
Another notable sight in Rethymno old town is Rimondi Fountain. This is a beautiful landmark that was built during Venetian rule, and it's served as a public water source for centuries. Today, visitors can still see water flowing from its lion heads, into three basins below.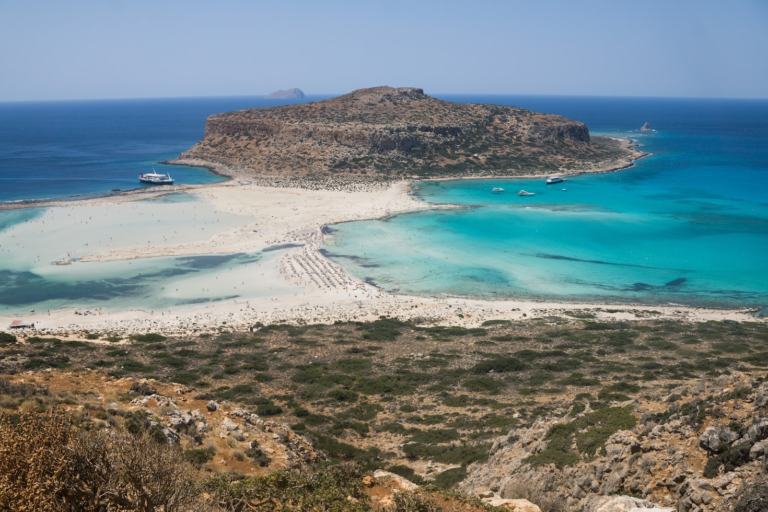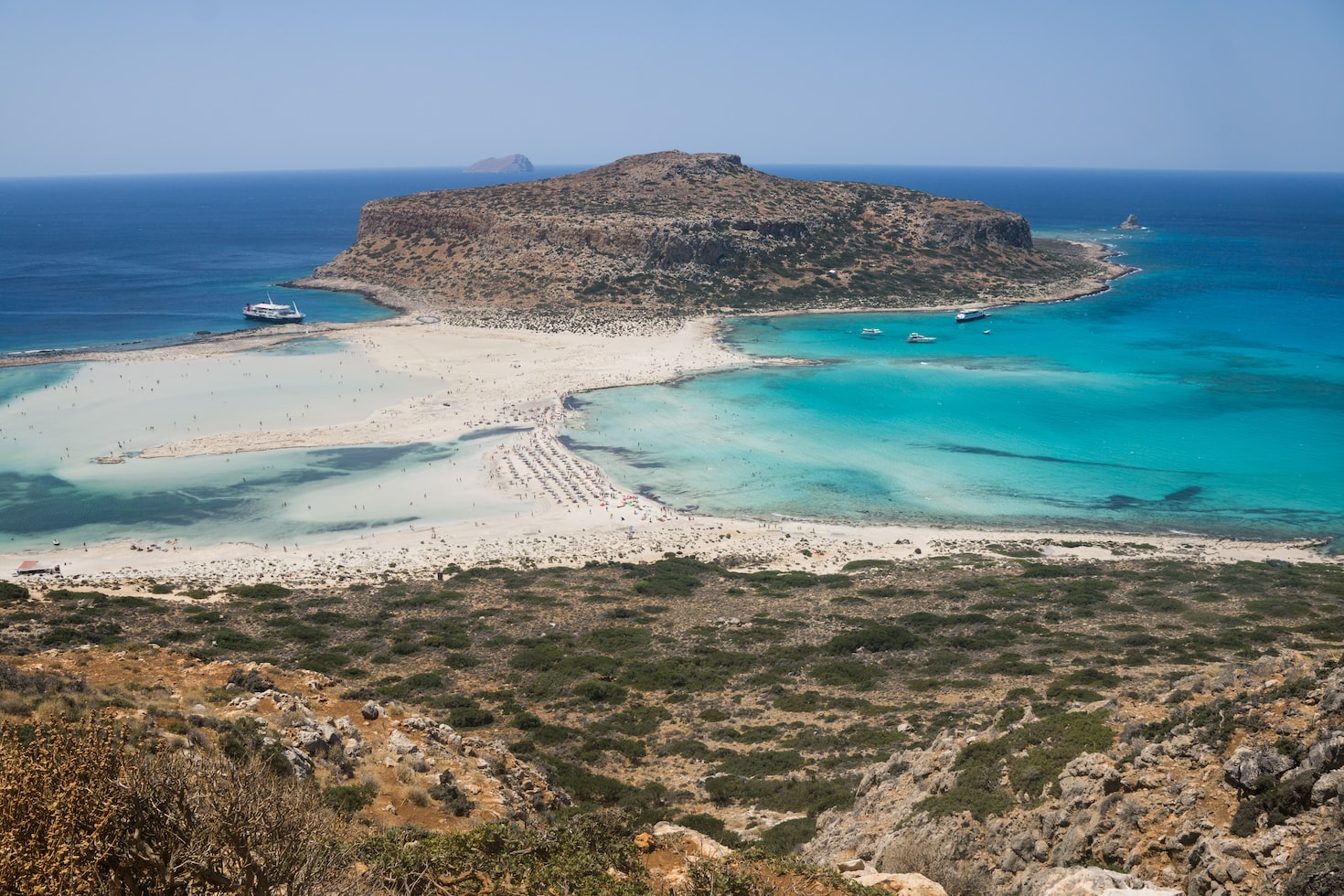 Places With Natural Wonders
Lake Kournas is a freshwater lake located in the municipality of Apokoronas, Chania. It's surrounded by hills and mountains, and its transparent waters make it a popular destination for swimming and paddle boating. Visitors can enjoy a leisurely walk around the lake or try local specialties (e.g. grilled eel) at one of the nearby tavernas. The area around Lake Kournas offers some beautiful hiking trails as well.
Samaria Gorge is a must-visit spot for hikers and nature lovers alike. Located in southwest Crete, it's one of Europe's longest gorges. It boasts stunning views of the White Mountains, and visitors can take a guided tour or explore on their own. Along the way, you'll encounter towering cliffs, rushing rivers, and rare flora and fauna. The gorge ends at Agia Roumeli beach, where hikers can relax with a dip in the sea, before taking a ferry back to civilization.
Food Restaurants
Wherever you visit, head for places serving the island's tasty food. It reflects the region's rich history and diverse cultural influences, making it a unique culinary experience. Seafood lovers will enjoy sampling grilled octopus or fried calamari, served with lemon wedges and tzatziki sauce. Dakos is a traditional salad consisting of barley rusk topped with tomatoes, feta cheese, olive oil, and oregano. There's also a hearty lamb stew called "Kleftiko" which is slow-cooked in a clay pot and infused with aromatic herbs.
Greek moussaka features layers of eggplant or potatoes, with minced meat and béchamel sauce. For those with a sweet tooth, try some traditional Greek desserts like creamy baklava or honey-drenched loukoumades. These dishes can be found in most local restaurants on the island, and are a must-try for anyone visiting Crete. Specialist websites will give you the names and places of the restaurants you should be particularly heading for.
Local Villages
These charming, picturesque settlements offer an authentic glimpse into Cretan life and culture. One of the most popular villages is Archanes, which is located just a short drive from Heraklion. It's known for its traditional architecture, narrow streets, and friendly locals. You can wander through the village square and sample delicious local cuisine at one of the many tavernas. Don't forget to visit the Byzantine church of Saint Nicholas, and admire its stunning frescoes.
Another must-see village is Margarites, which is famous for its pottery workshops. The village has been producing ceramics since ancient times. Visitors can watch skilled artisans at work, creating beautiful pieces using traditional techniques. You can explore the winding streets that are lined with shops selling unique pottery souvenirs.
Now you know what to do and where to do it, why not book your itinerary? This way you'll miss none of the must-see sights when you come to Crete. When you return home, you'll be keen to book a return trip as soon as possible.