A movie date outfit requires much more pondering than a casual hangout. Read on for the perfect outfits for the movie.
Today, we're here with all our expertise to give you some tips on what to wear to the movies.
Sultry and glossy leather pants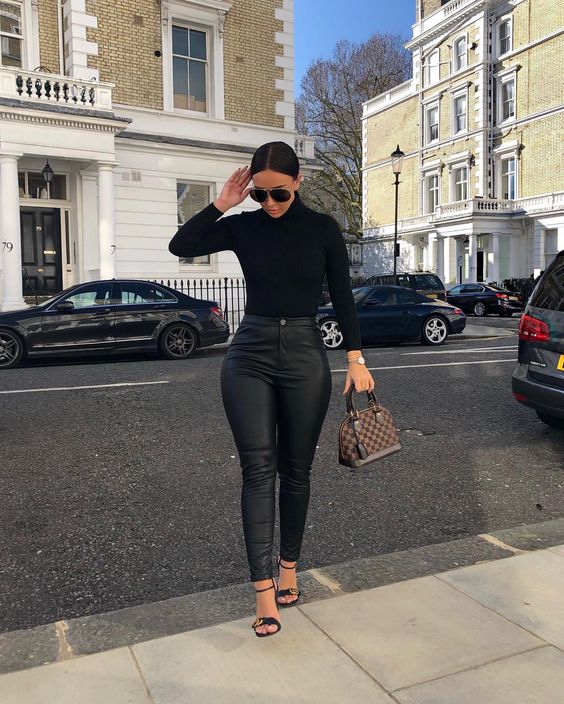 Pull off sultry glossy leather pants as it is all about cherishing a moment. You can add in a buttoned-up blouse, plain skin-hugging high-neck, or, a letter graphic tee with a nice smartwatch and a cross-body bag.
Enjoy the romantic movie in this modish look with your crush and if you're passionate about fashion and eager to turn your style sense into a career, don't miss the fantastic opportunities waiting for you in the world of fashion internship jobs.
2. Ripped jeans that make ripples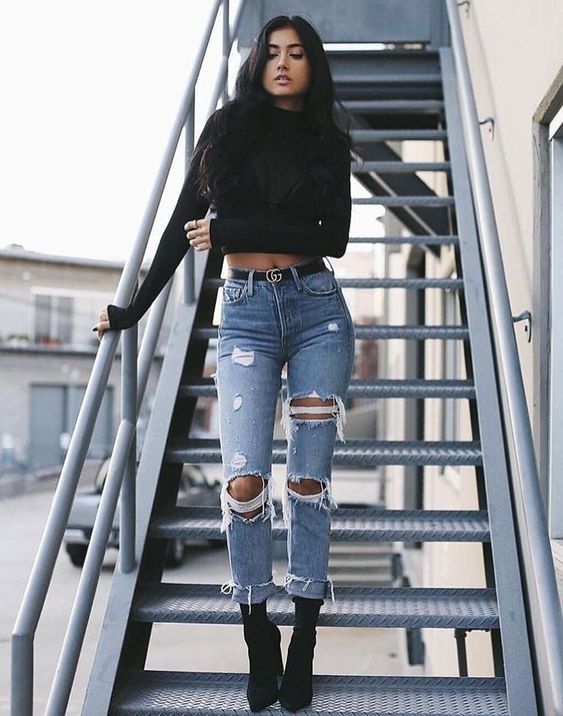 Slim-fit ripped jeans, with a plain solid-colored crop top are just the right way to commence that movie date night. Fill the aura with your good energy by slaying all night long.
3. Be a boss babe in a leather jacket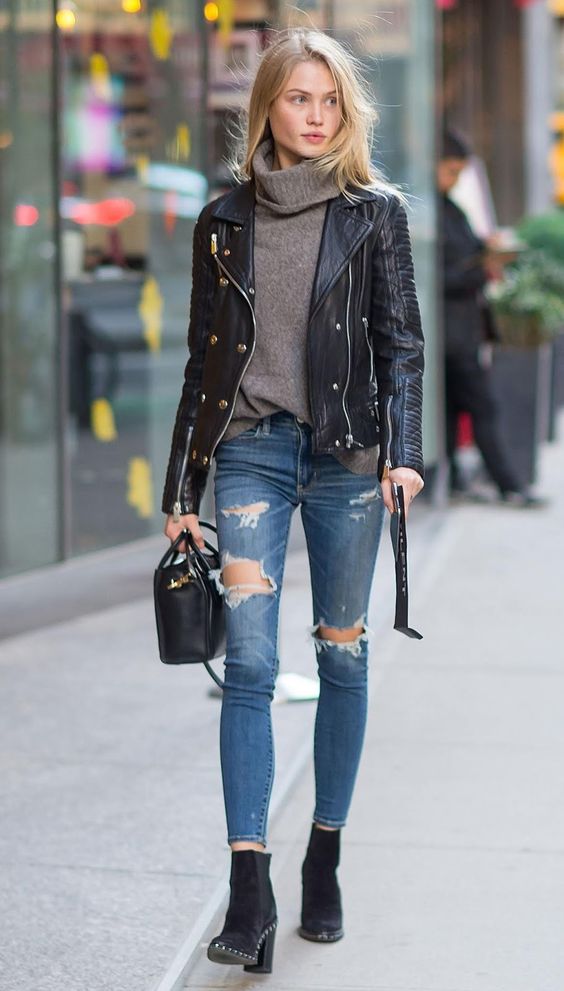 Funky, casual, and downright quick date outfits can help you enjoy your time together. Watch the upcoming raunchy romantic comedy, with your special one.
Inspired by our very own Gigi Hadid a fitted leather jacket, skinny jeans, and crewneck sweater will certainly earn you untold compliments.
4. Cute Mini Dress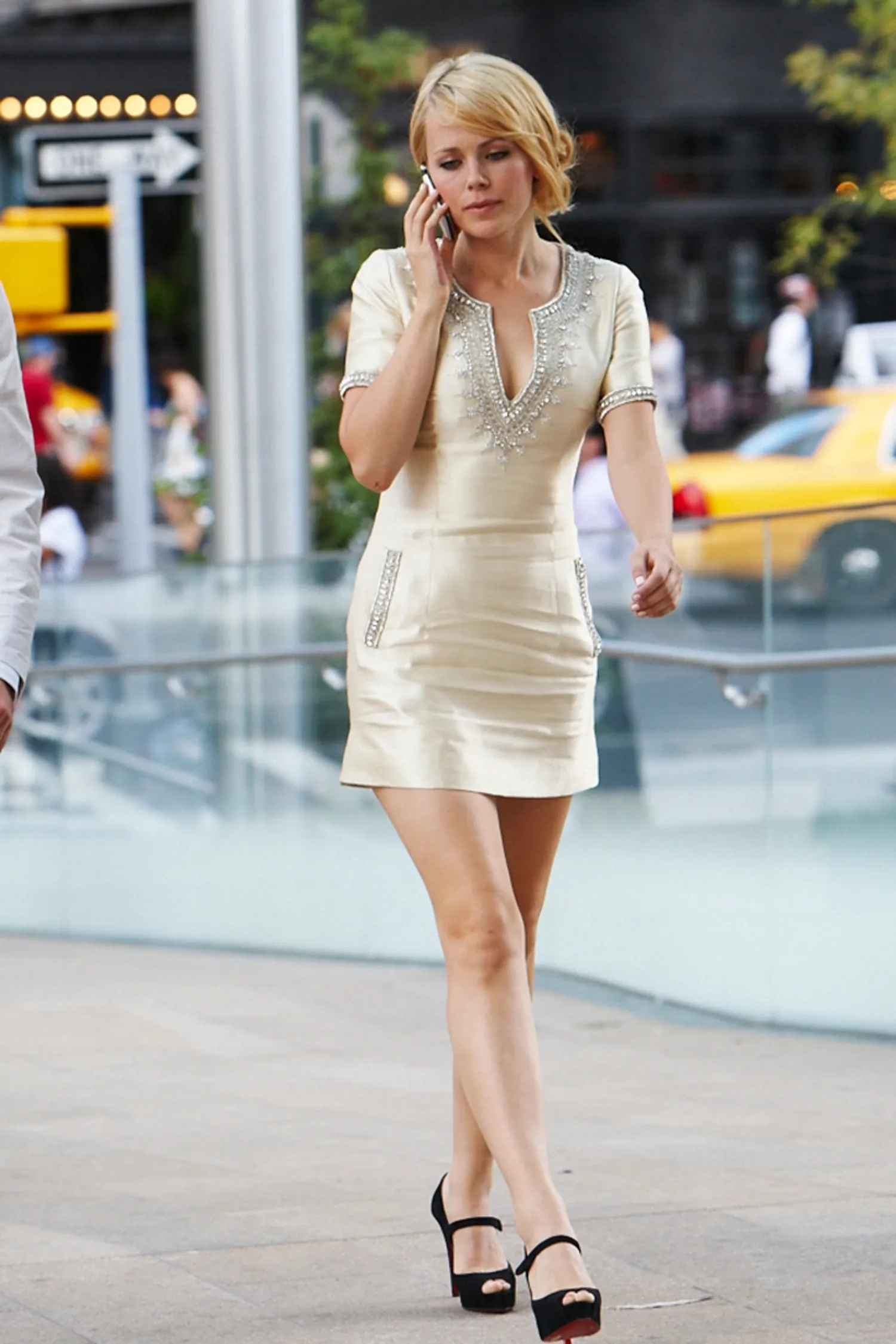 Outfits for a movie date could be anything comfortable from a v-neck with ruffle sleeves dress, and wrap style to a bohemian hippie dress.
Flaunt what makes it uniquely YOU, and what brings out more confidence in your walk. Stilettos or even converse can look simply majestic. Check out Linen Dresses Styling Tips for a Perfect Casual Date Look.
5. Orange is the New Black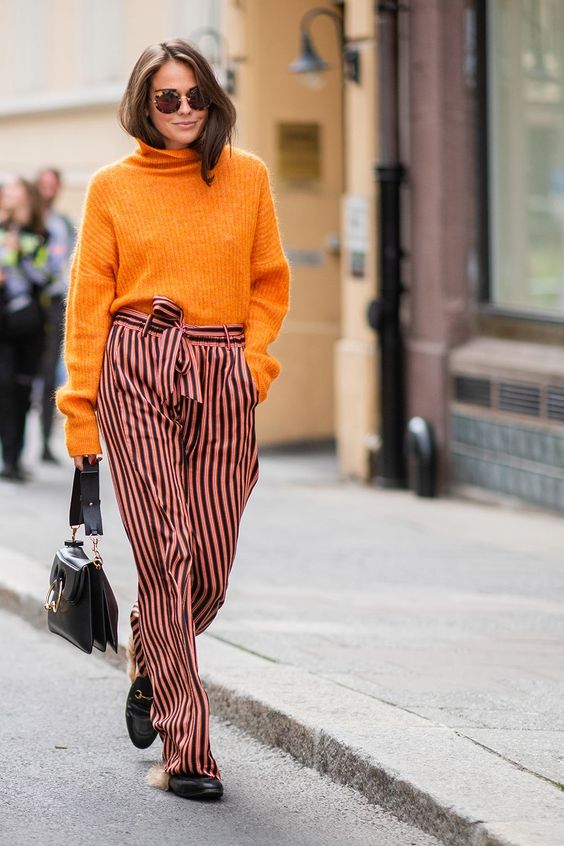 An oversized orange crewneck is the best choice if you want to go for a casual date outfit. Pair it with stripe pants or a leather jacket to add a tint of that "wow factor".
Trust us on this because your friends would vouch for this look by taking a few nice snaps.
6. Farm Girl Get-up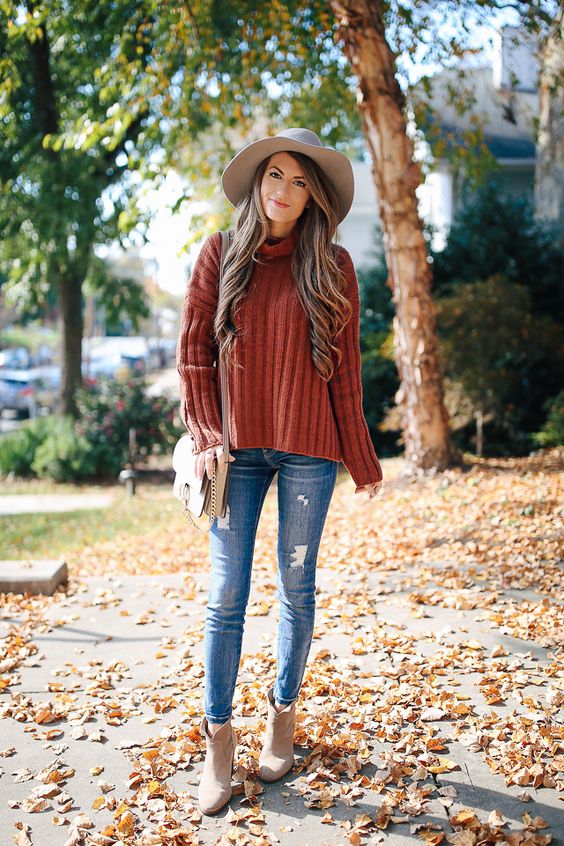 Eye-catching outfits for a movie date will catch your date's eye like nothing else. Suede boots, derby or brick-style cowgirl hats and cute earrings would be modern, casual yet appealing.
What to wear on a casual first date for females is stressful so take out the stress as a loose sweater is a playful dress in its rhythm.
7. Sassy Sleeves Peplum Top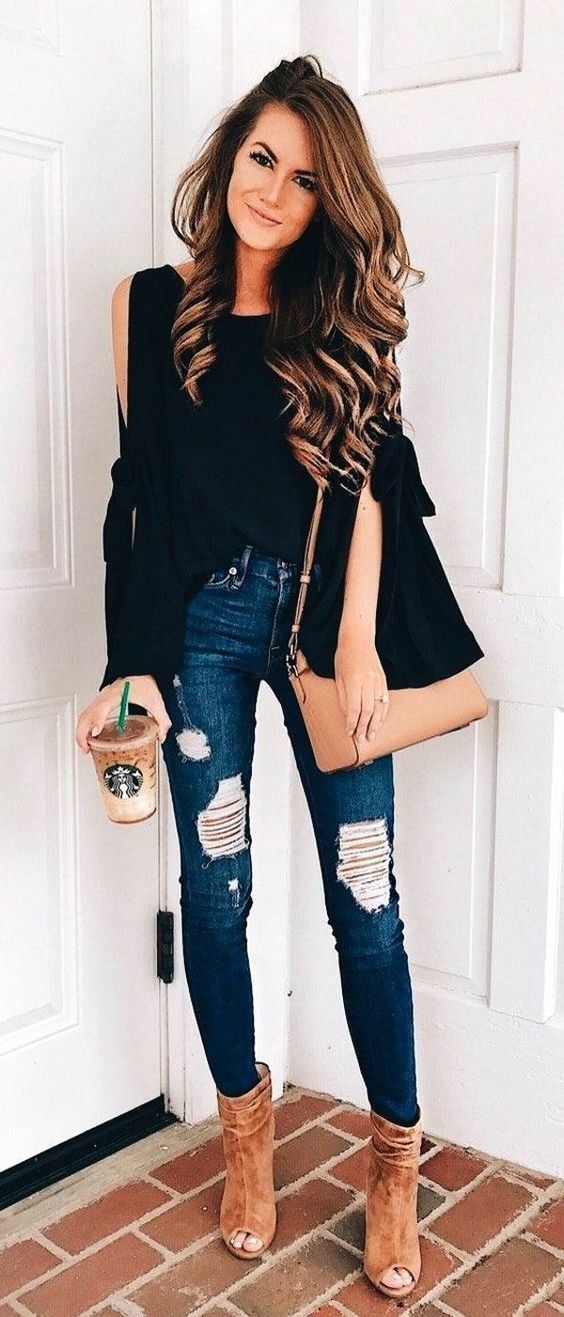 A black peplum top with perky sleeves matched with midnight blue high-rise jeans and toffee brown suede boots is the right track for a trendy outfit.
A Hailey Baldwin high-fashion attire that is purely graceful to enjoy that superhero movie.
8. Wrap Style Dress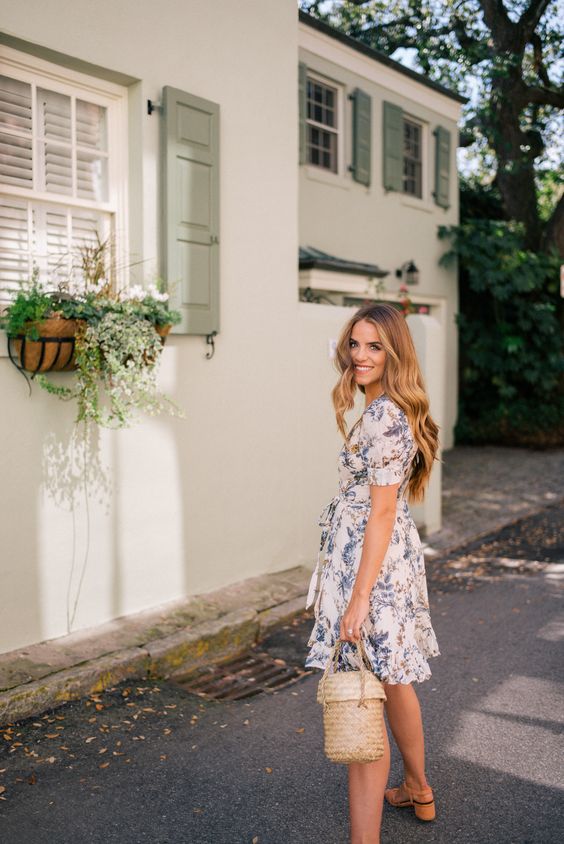 Lively, college-girl knee-length flowy dress exudes effortless confidence if you feel shy in front of your movie date.
So, better grab your ticket if you want to make an impressive entry with that sassy jute handbag of yours.
9. Smashin' it With a Blazing White Blazer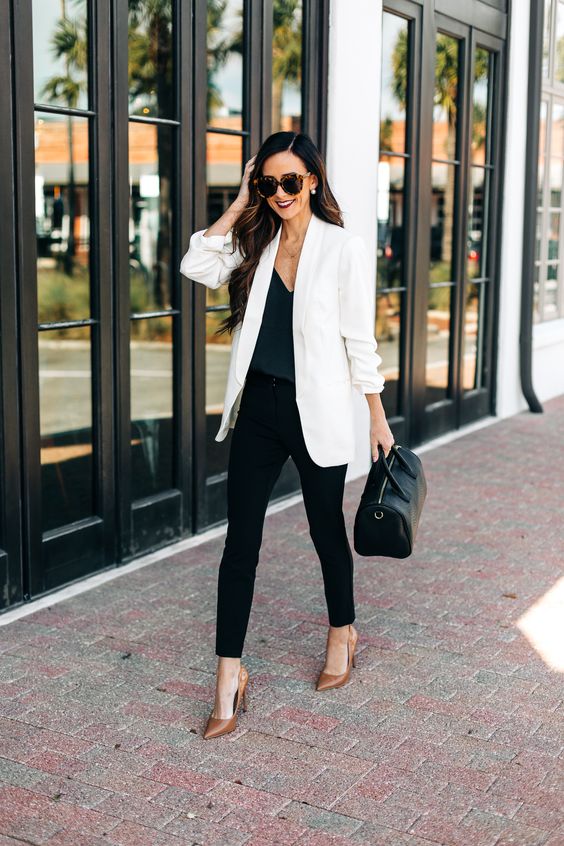 To make a movie date outfit stand out, add in a white, red, or royal blue blazer. This one garment can make all the difference in the world.
Level up your blazer with a nice tied-up messy bun, hoops with wedges and that's it! You'll have your stars for an evening of a lifetime.
10. A Lioness in Leopard Print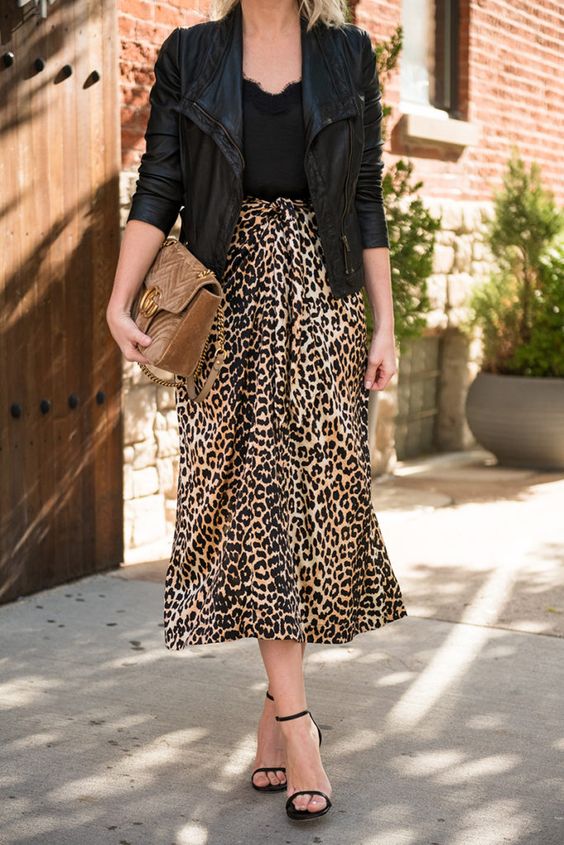 Are you still confused about what to wear to the movies? An uncomplicated, quick look would be grabbing a flattering leopard print long skirt.
Gladiators or court shoes both would look equally stunning. Our top pick of the week would be a leather jacket that always has spice and sportiness.
11. Matchy Matchy!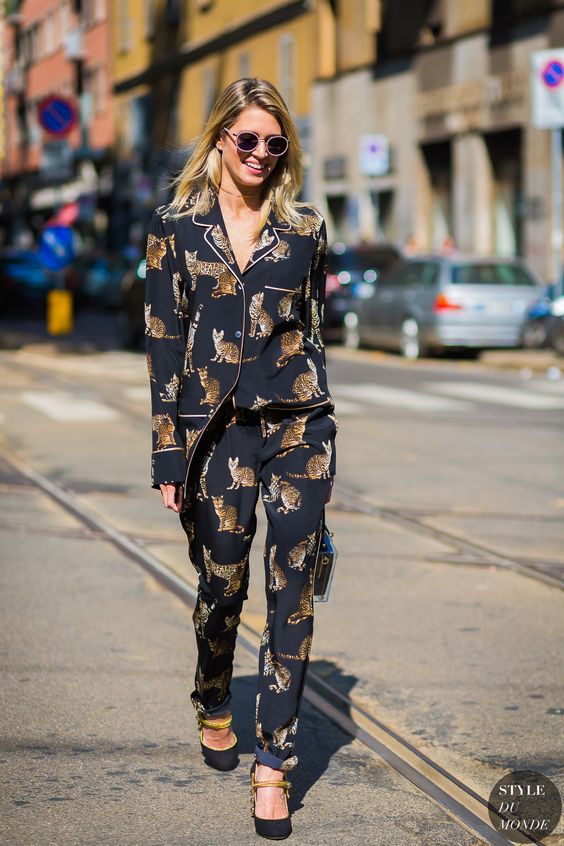 You can always choose to wear separates because maintaining an overall, one shade/print is surely making its rounds on social media.
We suggest you put your hair down in beachy waves because your crush would want to tuck those locks behind your ears.
12. Off-the-shoulder top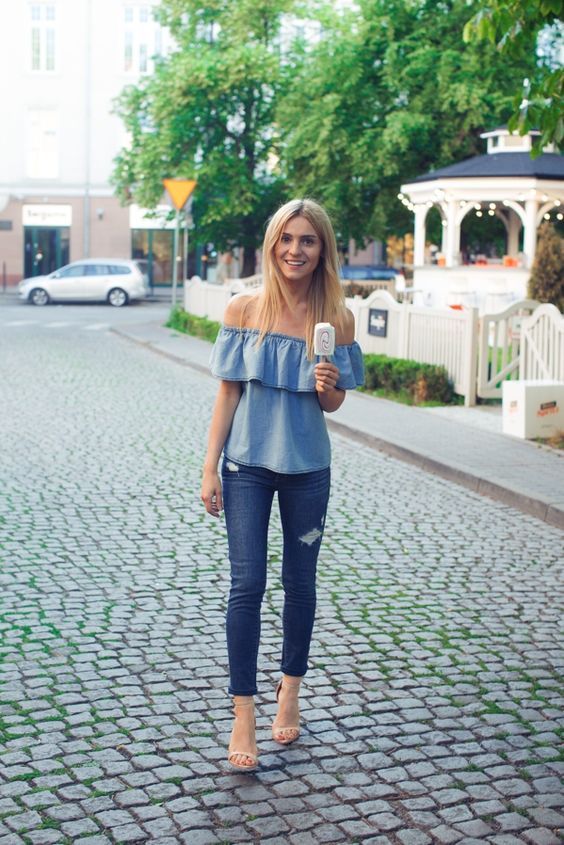 Embody a minimalist look as this movie date outfit falls under the category of nothing extra formal. You can do a soft glam and flaunt a flirty look in no time.
13. Rock in Polka Dots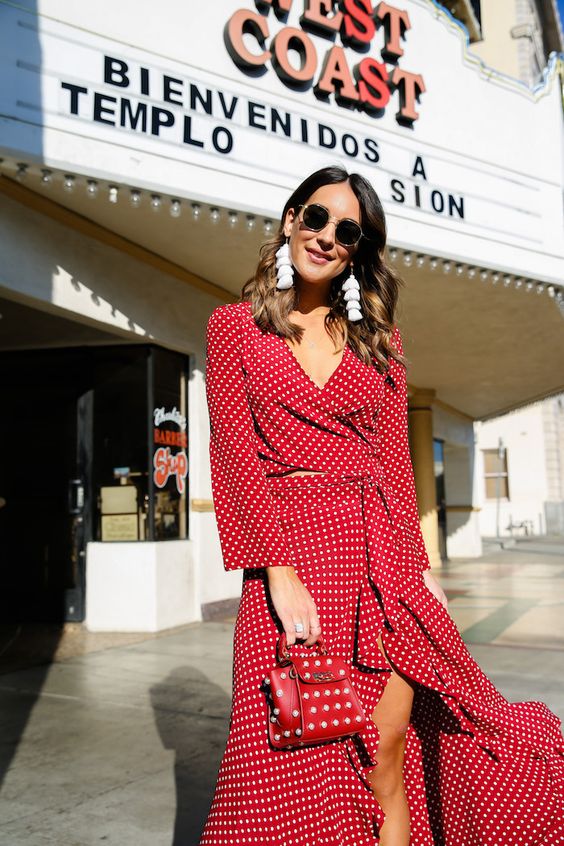 Staying in for the movie night? Look like a polka dot powerhouse as a trendy long dress that is easy-breezy and playful.
Keep your makeup subtle and let the drapes of your dress slay.
14. Mid-Calf Honeyed Silk Skirt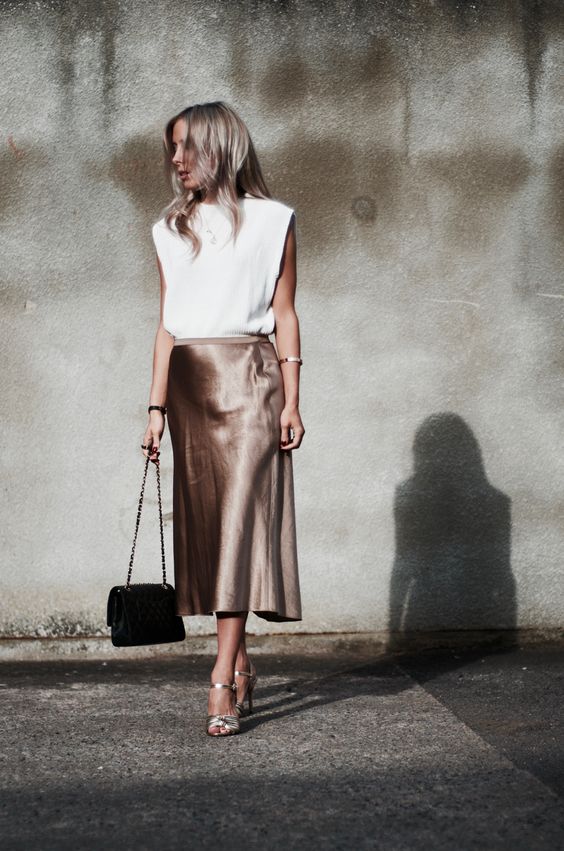 Silk is a material that gives a soft, satiny feel to even your personality. Make your movie night outfits special by coordinating them with a large armhole top and statement jewelry.
Kitten heels, mules, or pumps are suitable options that'll blend in well.
15. Keep calm and wear polka dots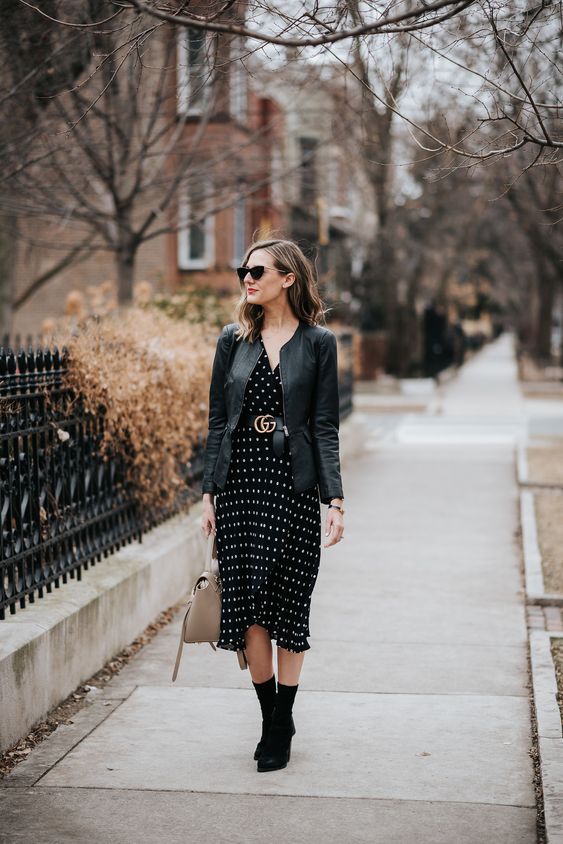 Look like a million-dollar goddess by wearing a polka dot tuneful dress. Delicate gold earrings, midi rings, and a statement belt will give that sleek finish as if you hired a stylist.
Carry a leather jacket in your arms to balance out the flirtiness in you.
Final Words
Choosing a movie date outfit can be hassle-free if you take our pro tips this season.
These casual date outfit ideas are a thumbs up from our fashion stylists especially if you're going to dine out at an upscale restaurant before heading to the movies.
Remember to wear your beautiful smile and just be YOU!