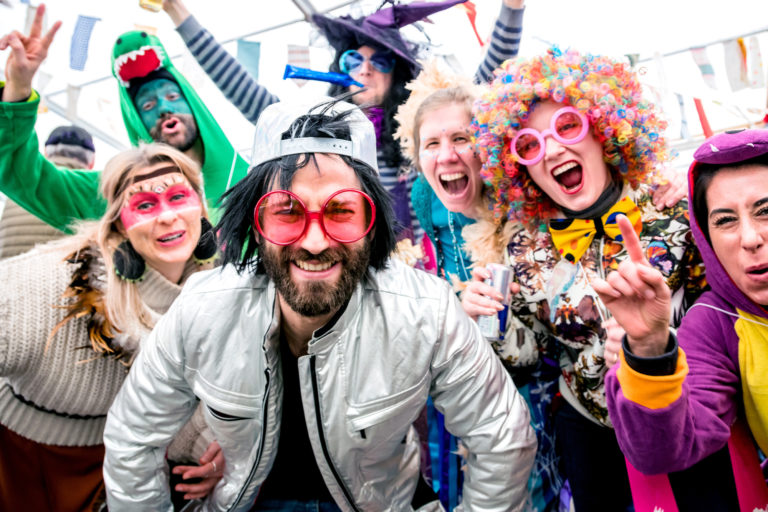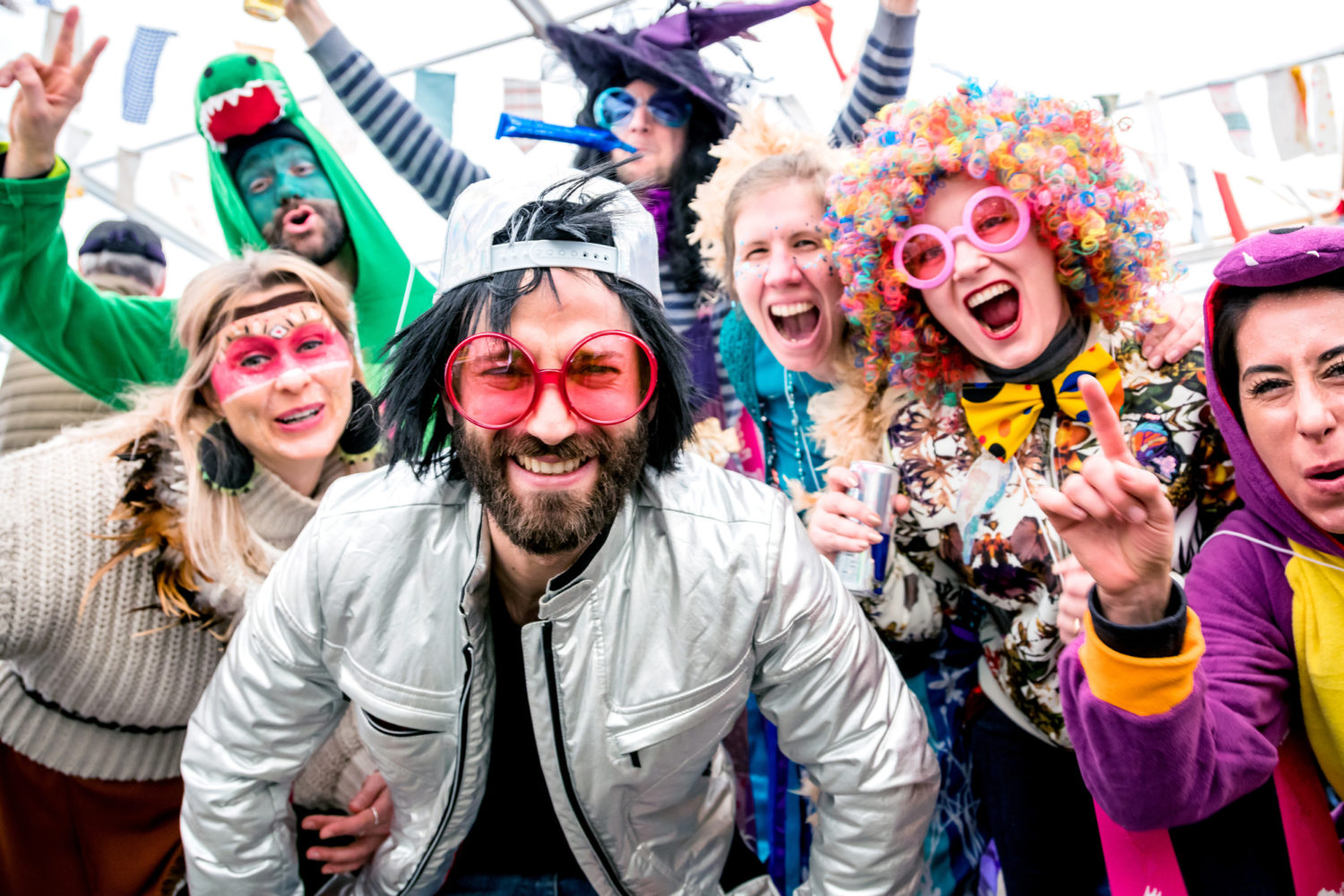 Are you seeking a fun way to celebrate a special event or want to throw a party for the sake of it? A costume party can be the perfect solution. Costume parties are a great way to bring people together, ignite their imaginations, and create unforgettable memories. However, planning a costume party can initially seem daunting, especially if you've never done it.
In this post, you'll receive a step-by-step guide to throwing the perfect costume party that your guests will love. So, put on your thinking cap, plan some unique creative costumes, and dive into the world of costume parties.
To throw the perfect costume party, consider the following:
1. Choose A Theme
The first step in throwing the perfect costume party is choosing a theme to set the event's tone. A theme can be anything from a favorite movie or TV show, a specific era or period, to a holiday or season. The key is choosing a theme that'll inspire creativity and encourage guests to get into character.
When choosing a theme, consider the interests and personalities of your guests. You want to choose something everyone will enjoy and feel comfortable participating in. You can also view the time of year and incorporate seasonal elements into your theme such as a Halloween or Christmas theme.
Once you choose a theme, you must communicate it to your guests. Include the theme on the invitations and other party materials such as decorations or games. Encourage guests to dress up and develop character by providing costume ideas and inspiration.
2. Send Out Invitations
The key to a successful costume party is ensuring a great guest list. You want to invite people who are fun-loving, outgoing, and willing to dress up in costume. Consider asking a mix of close friends, family members, and co-workers. You can also consider inviting friends of friends for a larger gathering.
Once you have your guest list, the next step is to send out invitations. You can either send out paper invitations or use online invitation sites. Ensure to include all the essential details such as the date, time, location, and costume theme. It's also a good idea to include an RSVP deadline for planning purposes to have an accurate headcount.
By making your guest list and sending out invitations early, you'll be ready to throw the perfect costume party.
3. Decide On Decorations To Set The Mood
The decorations you choose can make or break the ambiance of your costume party. First, select decorations that are in line with that theme. For example, if you're throwing a Halloween party, go for spooky decorations like spiderwebs, pumpkins, and skeletons. If you're going for a superhero theme, decorate your party space with superhero cutouts and posters.
Lighting is also an essential factor in setting the mood. Use dim or colored light bulbs to create a more intimate and spookier atmosphere. You can also use candles or fairy lights to add a touch of ambiance and create a warm and welcoming feel.
Don't forget about the music. The right music can set the tone for your party and add to the overall atmosphere. Choose music that matches your theme or create a playlist that features popular party songs everyone will enjoy.
Finally, if you're looking for extra creativity, consider creating a photo booth area with themed props for your guests to take pictures with. Not only will this add to the atmosphere of your party, but it'd also give your guests a fun activity to participate in. Your costume party will surely be a hit with the right decorations, lighting, music, and activities.
4. Plan The Food And Drinks
No party is complete without a variety of delicious food and drinks—a costume party is no exception. When planning the menu for your costume party, you should consider the party's theme and your guests' preferences. For example, if you're having a Halloween party, you may want to serve spooky-themed food like 'eyeball meatballs' or 'witches brew punch'. For a superhero-themed party, you could serve 'power punch' or 'superhero snacks'.
It's also crucial to consider any dietary restrictions your guests may have. You should have vegetarian, gluten-free, and nut-free options available. Make sure to label all the food so guests know what they're eating.
When it comes to drinks, you should have a variety of options available, including non-alcoholic options like soda, juice, and water. If you plan to serve alcohol, make sure to have a mix of beer, wine, and cocktails available. You could even create a signature cocktail for your costume party that ties in with the theme.
Finally, don't forget about the presentation. Serving the food and drinks creatively can add to the overall ambiance of the party. Consider using Halloween-themed plates and cups or serving drinks in beakers for a science-themed party.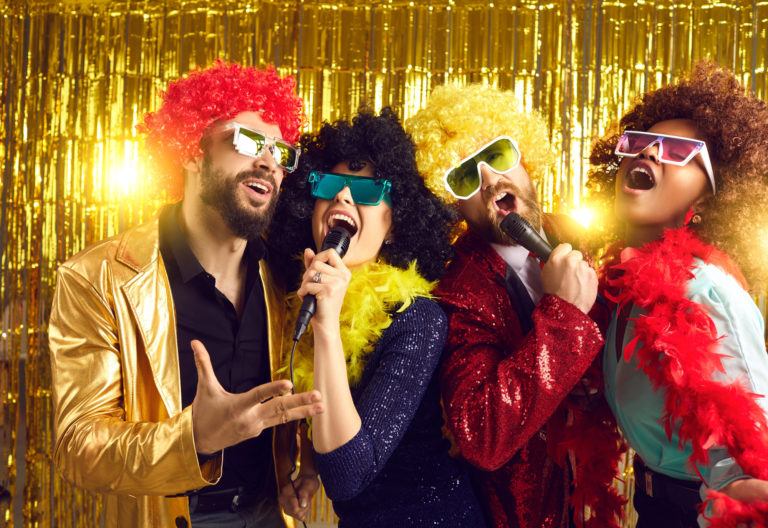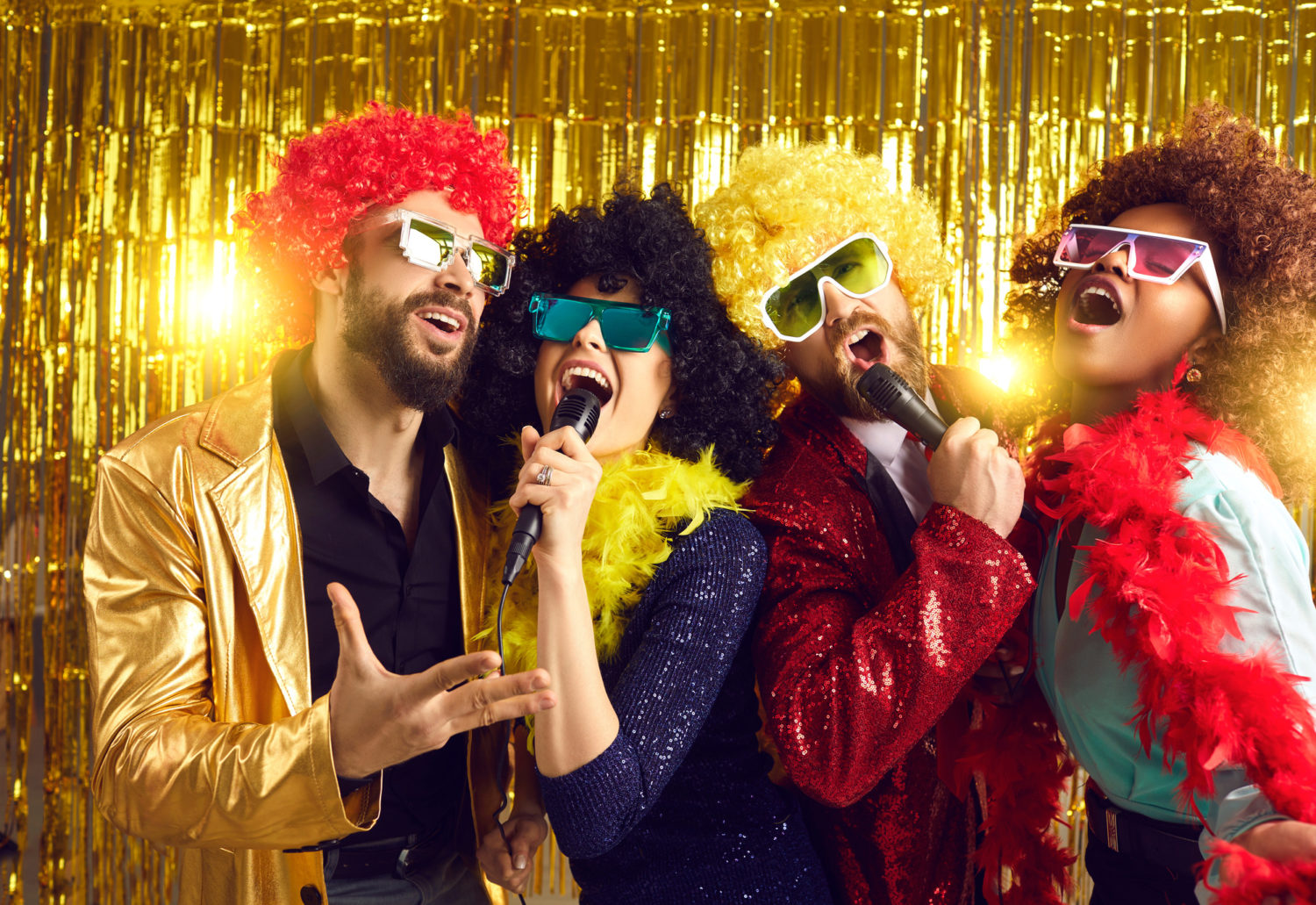 5. Plan Fun Party Games Or Activities
No party is complete without fun activities or games to keep guests entertained and engaged. When it comes to a costume party, there are plenty of fun options. Here are a few ideas to get you started:
As the host, you can create a scavenger hunt with clues that lead guests around your party space. Incorporate costume-themed clues to keep things interesting.
Karaoke Or Lip Sync Battle
Everyone loves a good karaoke or lip sync battle. Set up a staging area and let guests show off their singing or lip-syncing skills in their costumes.
Set up a craft station where party guests can make themed crafts or DIY costumes. No matter your chosen activities, ensure they're inclusive and fun for all guests. Don't forget to plan for any necessary supplies or materials so that the activities run smoothly on the day of the party.
Conclusion
Throwing a costume party can be a great way to celebrate a momentous occasion or have a fun night with friends and family. By following the steps mentioned, you can ensure that your party succeeds and your guests have a memorable time. Just don't forget to have fun and enjoy your party.