A billion-dollar family business, entrepreneurs Huda and Mona Kattan have amassed global acclaim for their innovative, playful and forward-thinking products. This powerful pair have defined influencer entrepreneurship with their holy grail staples across beauty and fragrance.
Now going far beyond skin deep, the duo discuss the power of sisterhood, navigating fronting a personal brand and the bright future of Kayali fragrance.
Arriving to speak with Huda and Mona Kattan on a warm summer afternoon in Soho, I am greeted by an understandable amount of chaos. With half an hour to speak with the creatives behind the namesake brand, slotted between a busy influencer breakfast and afternoon launch event.
I watch in awe as the pair chat enthusiastically and open their arms to greet creators. They move around the room with swan-like grace, embracing greet strangers like old friends with charisma and charm. The excitement surrounding the beauty moguls is warranted, they are incredibly impressive in real life.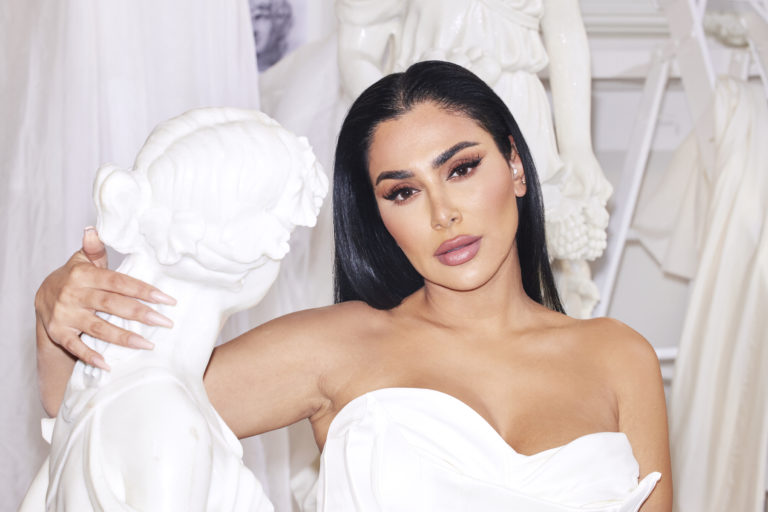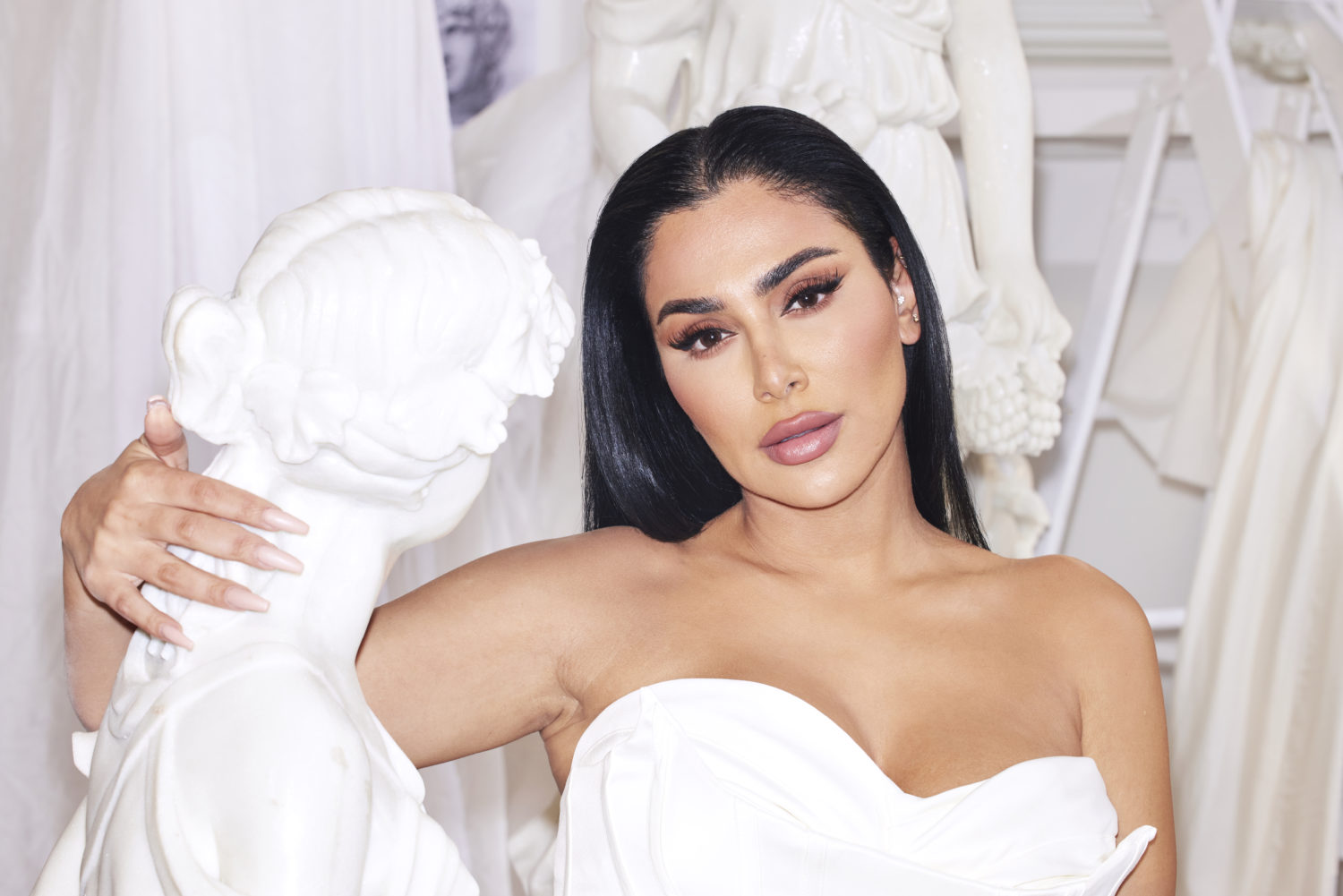 With new products to celebrate and an empire to unpick, we get to talking about how the beauty duo have built one of the most influential beauty businesses, valued at $1.2BN in 2019 by Forbes.
The Huda Beauty empire had humble beginnings. When Huda Kattan was let go from her job in finance, she decided to pursue makeup artistry. She would then establish her blog in 2010 and eventually decide to launch a range of eyelashes to sell to her growing following. Huda revealed. "There were nights where the whole family would be sitting on the floor packaging eyelashes."
Working together has always been a whole team effort for the Kattan family and navigating a growing global business hasn't always been easy.
Huda explained, "Everyone needs a great team behind them and a solid support system. There have been many sacrifices, Huda Beauty didn't happen overnight. The thing that has always pushed me through was my full faith in the brand, I already had so much love for it. It's that belief that will fuel you and your business."
Huda revealed, "With each product we create, there's always so much love and thought put into it. Honestly, so much time and effort goes into every single launch. Our team works so hard to ensure that all releases across Huda Beauty, WISHFUL and Kayali products are better than the current market offering."
She added, "Right now, the product that means the most to me is the Faux Filter Luminous Matte Concealer. It really captures everything our brand stands for. Our aim with this launch was to help inspire others to break down traditional beauty standards. There has been so much pressure to conform to a certain beauty standard and it's time to work together to highlight that you are your own beauty standard."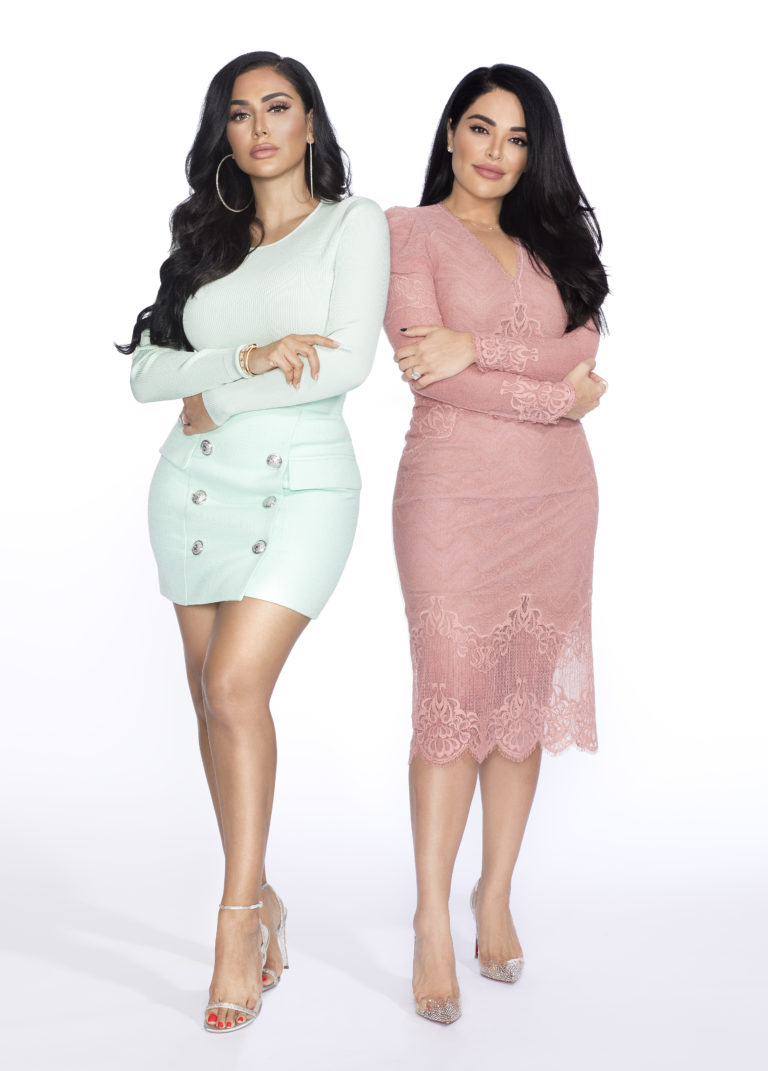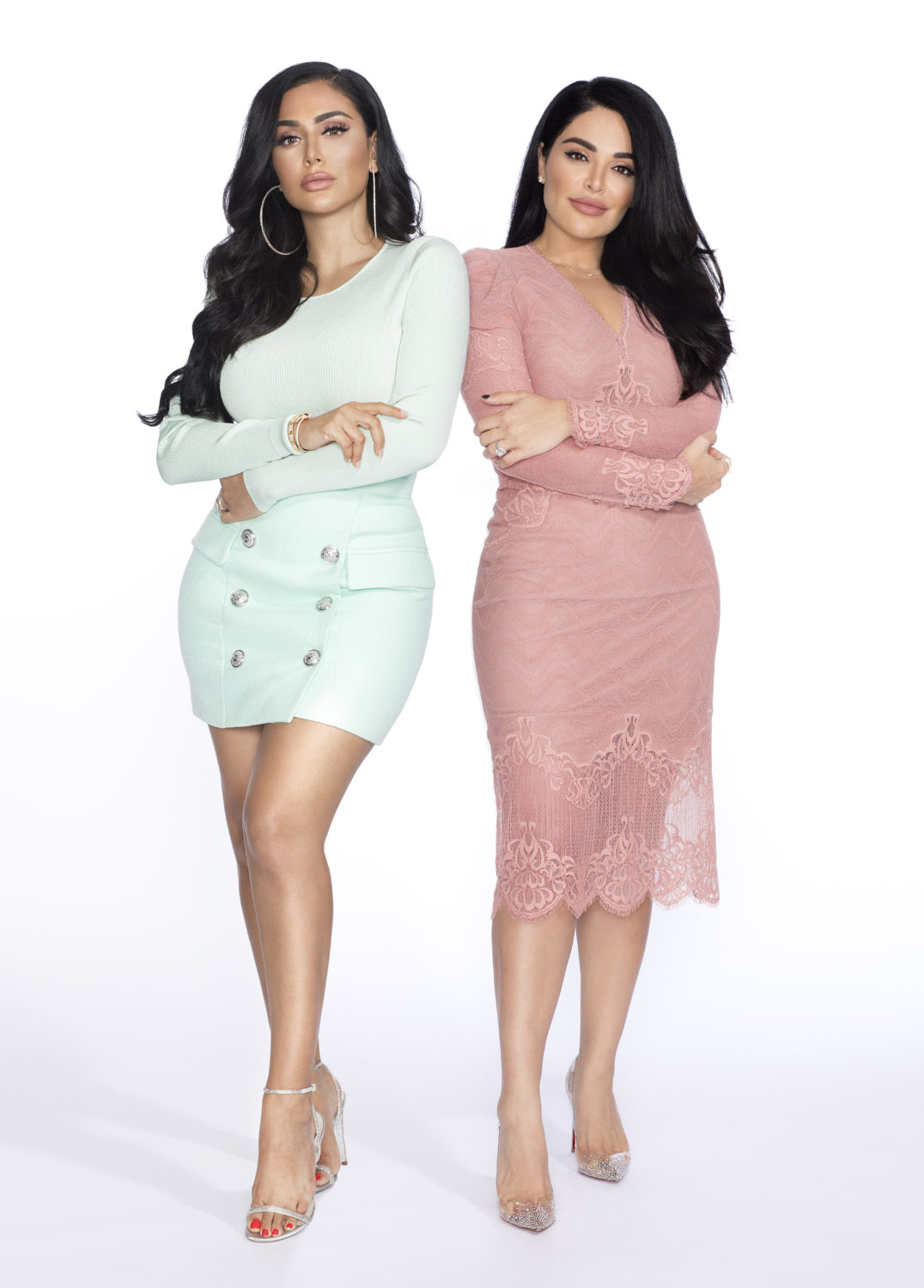 Born and raised in Oklahoma and the daughters of immigrants from Iraq, the Kattan's explained that their work ethic has been deep-rooted since their childhood.
Mona laughed, "I genuinely love working. I know it's weird. I've worked since I was a kid. I actually got my first job illegally because I was 14. I asked for as many hours as I could get. Any job I could find, I would take and I'd work as much as possible."
She confessed, "My Dad's a workaholic and he's also very into productivity achievement. He's pro-education and always reading and my Mum was also really religious, so between the two of them, fun was really frowned upon."
With so many strings to their beauty brand bow, Mona reveals that she finds it hard to switch off when there is so much she still wants to achieve.
Mona revealed, "I've been wired this way to just try to be busy from morning to night. I don't think I've burnt out yet. I think there was a moment where I almost did burn out and then I started to take better care of my health. I started making a conscious effort to eat better, exercise, try to be a little bit more balanced, but it's still hard."
Huda Beauty, which was created with their global community in mind, continues to receive incredible feedback on products and innovations. Despite the positive praise, both Huda and Mona focus on what's next.
Mona confessed, "I feel like we're still navigating and it's something that we just have to constantly inhibit pioneers and move fast. We have to be super agile because things are always changing."
She added honestly, "We're making mistakes and we're learning from them as well and just moving ahead. It's a constant keeping your finger on the pulse with our community online. If there was no passion here, we couldn't do it. And we're just obsessed."
Looking back at the brand's history, both Huda and Mona have allowed their community access into the process, sharing their experiences in business and navigating entrepreneurialism.
Mona said, "I think the number one thing is perseverance, because there are so many moments throughout the journey where you want to give up because things get too challenging, the pressure gets really intense. Sometimes you just feel unmotivated too. You go through so many journeys, and experience your ups and downs."
She continued, "As an entrepreneur, it's probably the most pressure I've ever felt in my entire life. I think it's a very lonely journey. That's one reason we stick together as a family. We all lift each other up when the other person gets down. If I was doing this on my own, I don't think I'd make it without everyone else."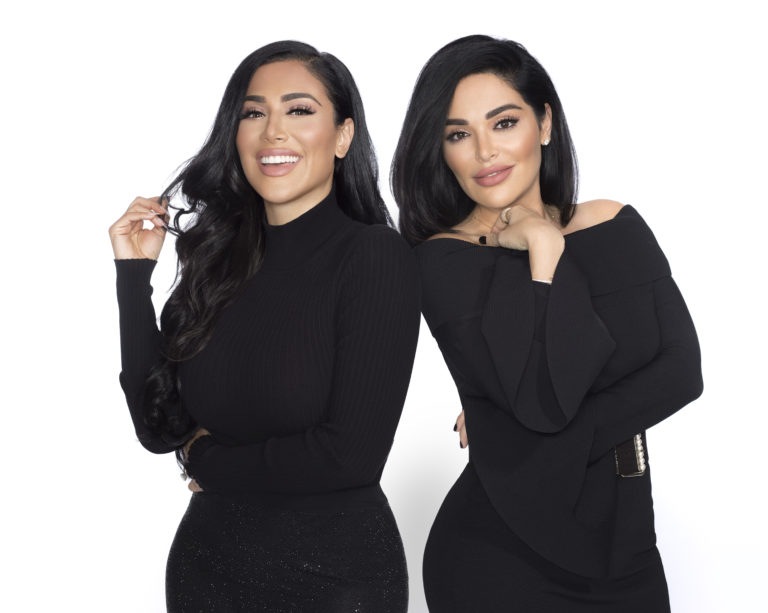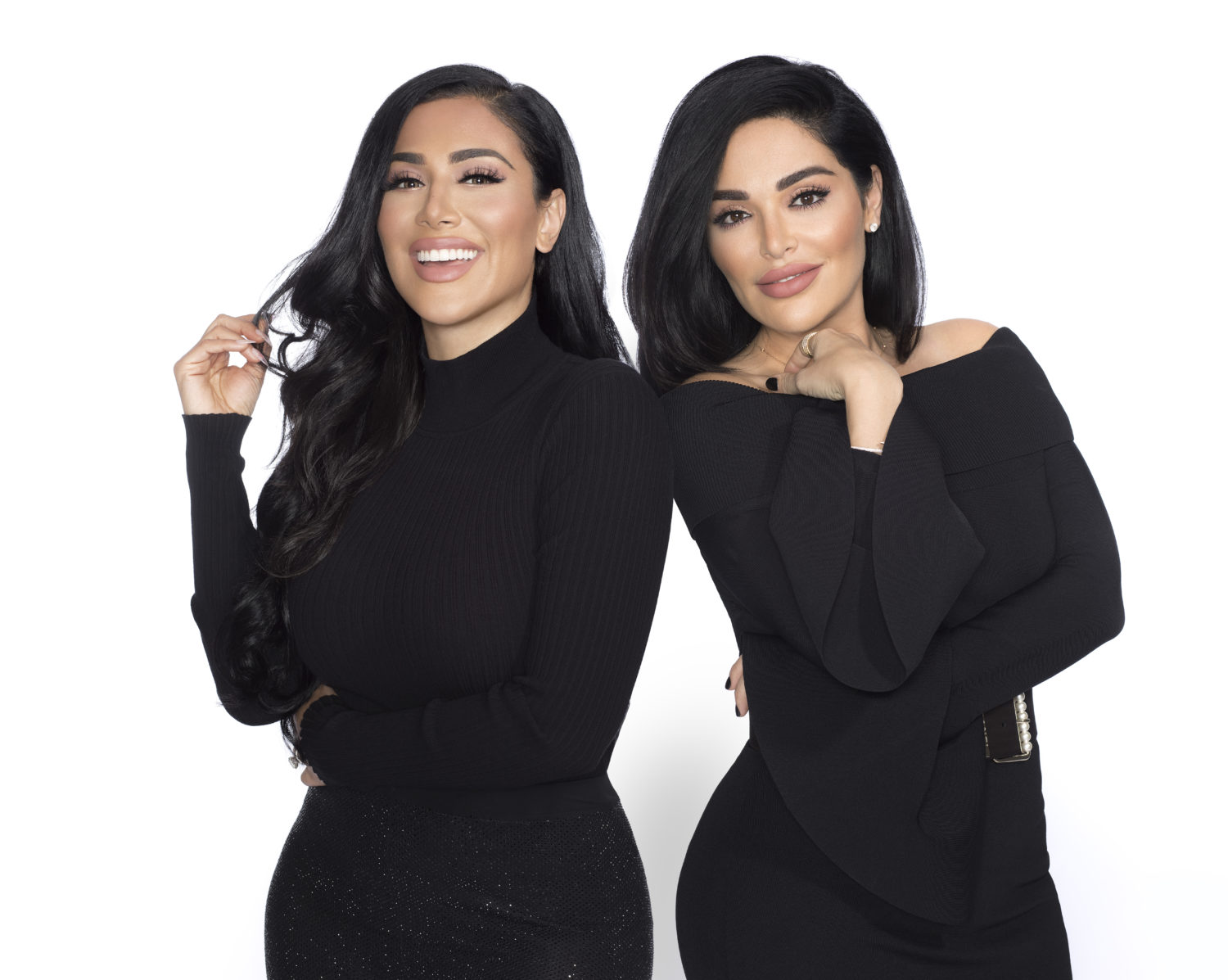 Huda and Mona Kattan were able to strike gold and become the ultimate case study for personal brand success before the opportunity for influencer entrepeneurship had fully established itself.
Mona revealed modestly, "I never really thought about it like that if I'm honest, I just share a lot because I also learn a lot online. I'm a big content consumer too. I'm constantly learning as well. So, I look at all the YouTube videos that I'm watching that I learn from, and I just want to do the same in return, because I really do feel like it's almost a Karma thing."
She continued, "If you learn something, teach somebody else and the circle goes around. I have so many people who I aspire to be like and to learn from people who've been around way longer. I just want to help and I just want to do it for the purpose of giving back."
The sisters make a point to encourage a sisterhood across the entire industry. Mona, who radiated such a calming energy highlighted, "There's room for everyone. If you stay authentic to who you are. If we all created our own brand, it would be so different, that's beautiful. When people are just recreating the same thing it gets boring. If you're staying true to yourself and you're doing things the way you truly feel, it will be different, and we should celebrate that."
She added, "Women have been in the past maybe a little bit more catty, and a bit more — not competitive, but it almost didn't feel like there was enough room for women to succeed. But I feel like that's changing a lot nowadays which is phenomenal, and I feel like women are starting to empower and uplift others."
The Huda Beauty legacy has focused on keeping its authenticity and a bigger mission to change the industry in a more meaningful way. Mona explained the importance of 'magic' within business, a spark that doesn't necessarily shine when companies are driven purely by profit.
She said excitedly, "We are trying to leave a legacy. We want the brands to be around after we're not around and that's a big mission. It's not just about today, it's like, 'what are we going to do that's going to change things for the better?'"
Huda and Mona Kattan are the faces of this legacy with over 55 million followers on Instagram alone, they are well aware of the responsibility their public image has on their brand.
Mona confessed. "There's definitely more responsibility, but I also think it's added a lot of value. People want to know what's behind everything. They just don't feel that connection with these big corporate giants, where there's no longer a founder. It's almost soulless. I feel like when a founder is involved in their brand, it's like a piece of their soul that they're sharing with the world and it's very personal."
Both sisters admittedly reveal that a lot of what they create doesn't make business sense.
Mona laughed, then revealed. "If I'm honest, if you get a corporation together, and people are making things with a pure intention of making a profit, you don't really get that creativity. You really don't get people pushing boundaries or pushing the industry further, to create better products and value for others."
She continued, "When you have a founder who's chasing a dream of something they want to create that's bigger than themselves, I think you're going to get something that will be disruptive, you know?"
The Dubai-based phenomenon launched revolutionary fragrance company Kayali in 2018, a lifelong pipedream for Mona.
She revealed, "I said if I ever get to create my own brand one day, I want it to be a fragrance. Kayali has different touches of my Arabic roots, the name itself means 'my imagination'."
She smiled proudly, then continued, "I started working on the idea and doing the research. I had decks that I was presenting to other investors in 2010, before we even launched Huda Beauty. It was one thing I wanted but I kept hitting roadblocks."
She said passionately, "I've been obsessed with fragrances since I was a kid. I think it comes from being a very sensitive person, I realised people who love fragrances are emotional. You get connected to memories, fragrances are so powerful."