On her path to discovery, songstress Lola Young has focused her attention on songwriting, creating music with purpose and sharing her story, all whilst experimenting with her on-stage style.
How the Rising star Award-Nominated artist and Urban Decay muse is letting her look do the talking.
"It started from having a very musical family," soul singer Lola Young recalled as she described how her Mum used to sing. "I was taught a lot of piano from an early age. I remember it was really the only thing that I was good at. Whilst being at school I was never really amazing at any of the main subjects."
Lola distinctly remembers the ease of envisioning a career in music as a child. Now Lola has positioned herself centre stage and is seeing the beauty behind her artform. The South London songstress has developed her own discography, using her music as a creative outlet for her emotions and has been writing songs since being able to accompany her sound and play instruments.
She explained, "Some of my childhood was quite difficult, so having an outlet to actually create and understand more about who I am, what I want to say and what I want to do was important. I think that really helped me having that outlet."
Whilst her ideas always stay true to her own experience, Lola's process has evolved over the years. "I care about lyrics more than melody really. Melody is maybe less important to me now, than before. I really care about what I do and what I am trying to say in a song."
"I think there are some parts of my life that are a lot easier to talk about. Obviously, I am very open about my mental health and that part of my life. But I find that it is quite difficult to write songs about, purely because of the content and how you actually turn something so personal into a song."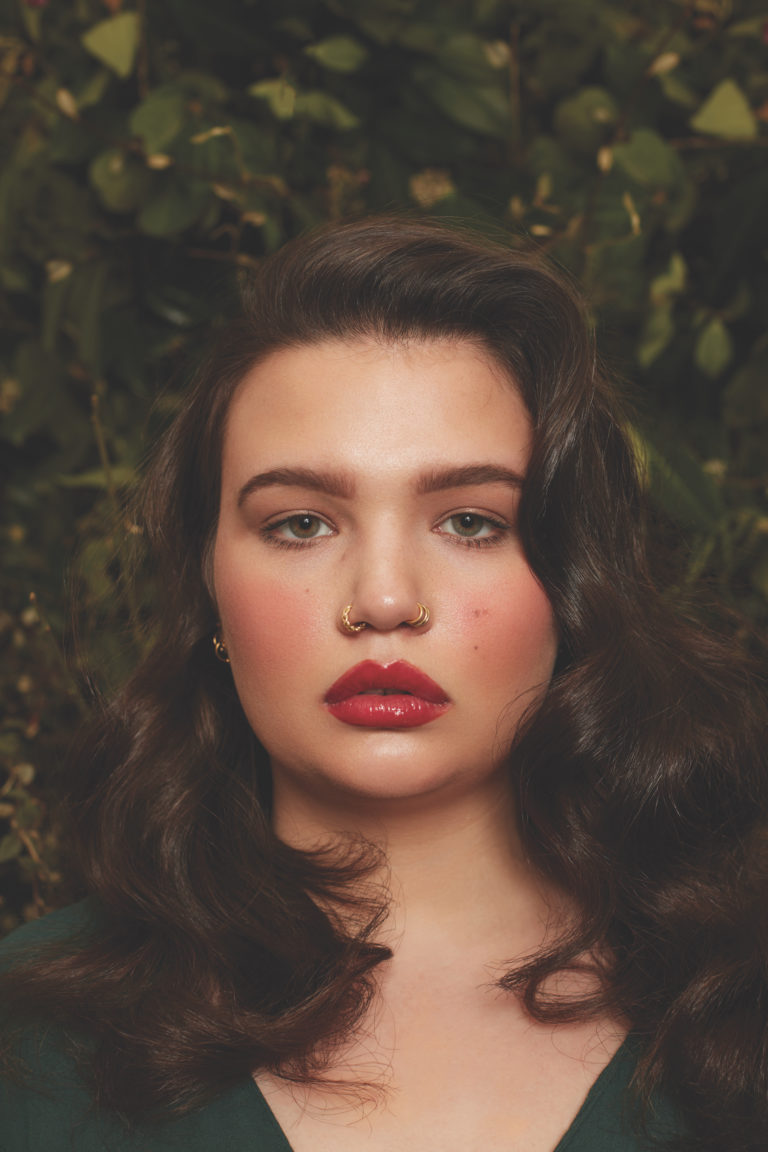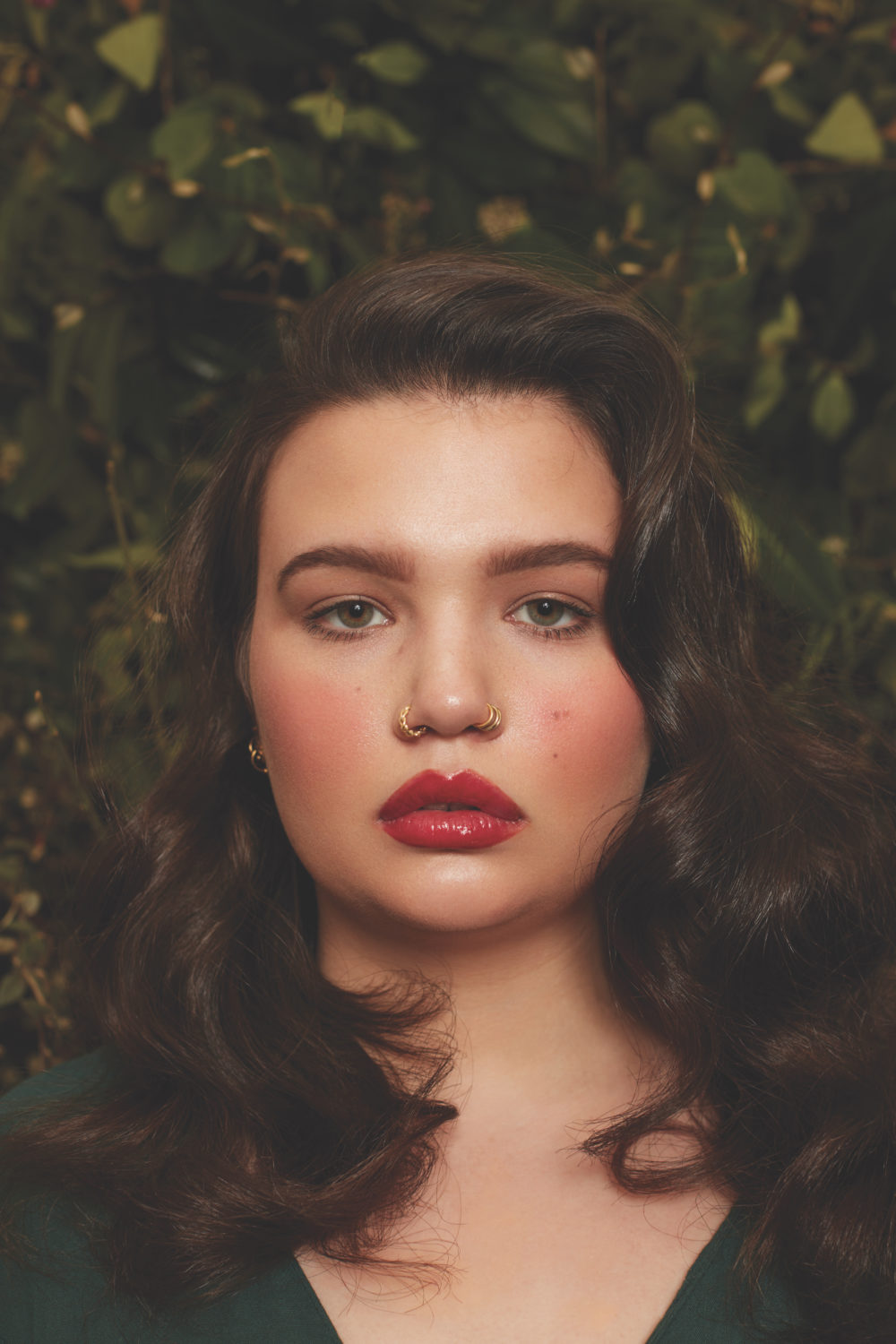 Lola appreciates how her musical peers are paving the way for more openness in music, especially when it is such touchy and sensitive topics. Mastering the ability to simultaneously flick between different subject matters and genres has inspired Lola's current R&B and soul sound.
Revealing how she has been musically inspired by Kanye and his recent documentary, Lola enjoyed watching his workflow and how he weaves between different content. She explained, "During a verse he will tie everything together so beautifully but also skip between it. For me it is really important that I am able to speak about something that people are going to relate to and it's going to be received in a way that everyone can feel like they understand. Rather than it being about me being super self-indulgent. From my perspective, music has always been a safe space for me to be open. I find love easier to talk about than other things. I think love is just easier to write about."
Describing what feels natural right now for Lola as a developing artist, she added, "I am releasing a project soon, which I am really excited about. I released a project a while ago called After Midnight which was a project of ballads. My next project is going to be experimental, but experimental in a sense that the songs are going to be well-written songs, but the way in which they are produced and the way that they sonically sound is going to be quite different from everything I have previously released. I am really excited about the project because it is going to be really heartfelt and emotional but then have this sonic edge that I have not really touched on yet in my music."
With such a strong voice behind her stage presence, Lola has used this as an opportunity to define her aesthetic. "I think at the moment, what I put on is important. I am very into my fashion and it has definitely changed and evolved. It has become a lot more important to me, especially how I am perceived as an artist physically."
She continued, "As I create more of a presence for myself, I want to be able to be more symbolic with what I am wearing. A little bit more adventurous and eccentric and go down the more high end route as well with fashion."
"I think it's really hard when you're an upcoming artist to get that visual right. But I think it is all coming together. I am into a lot of dark colours, dark moody imagery and things that allude to emotions like the colour red. I am excited about this next artwork, I think it is going to be really interesting and striking."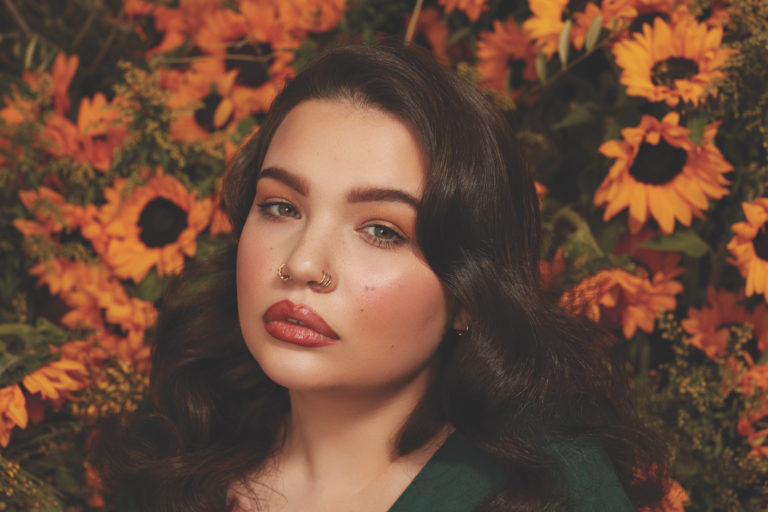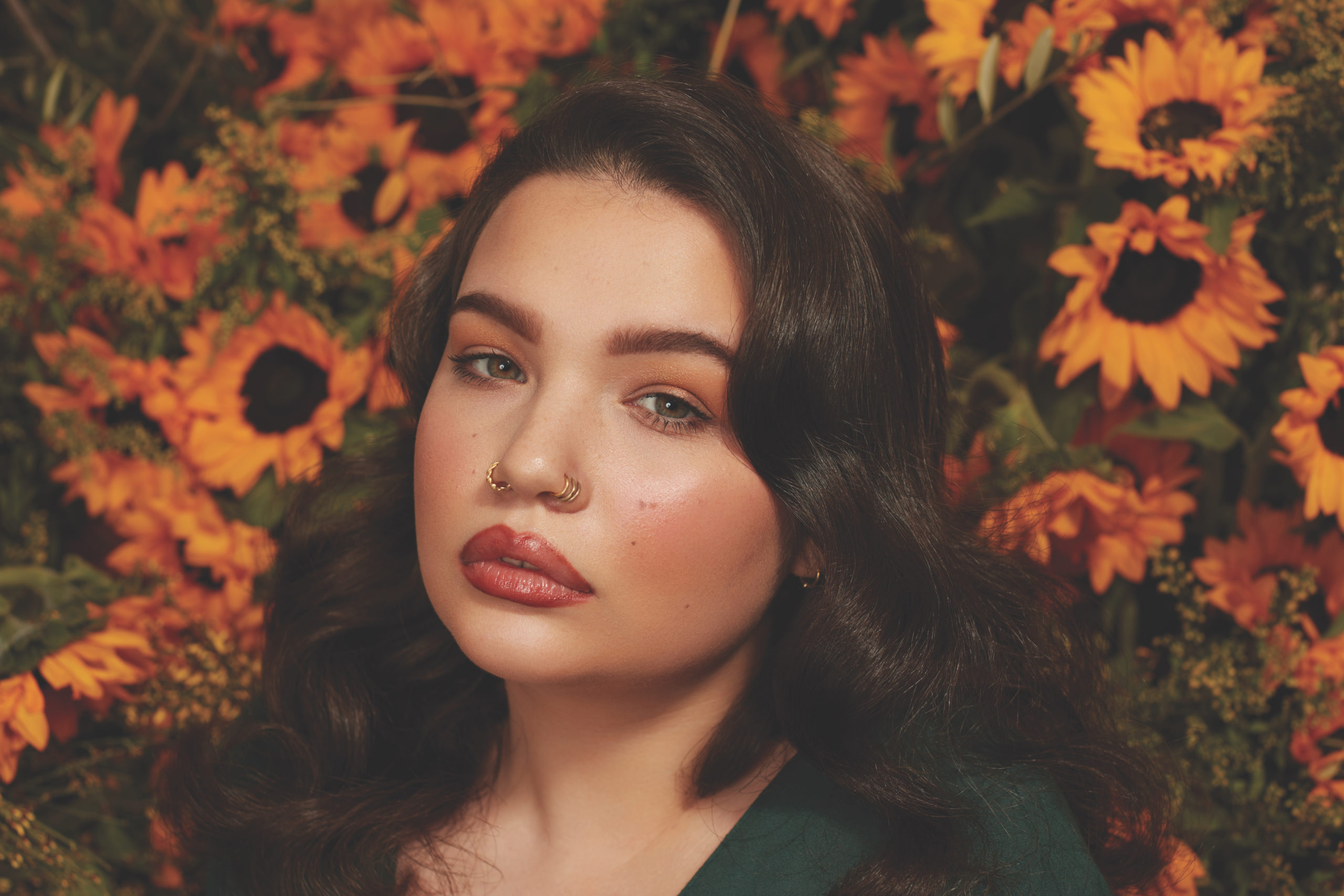 Experimenting with beauty is a real part of an artist's journey to finding their niche within the music industry. Lola, who is no stranger to a strong eye look, raved, "I love makeup, I have always loved makeup. I have always said if I wasn't a musician I would be someone in the makeup industry. I haven't ever seen it as a need to cover up, instead I see it literally as an art. I feel more awake and empowered when I have done my makeup. I feel free and I think people get really confused with makeup. It's an empowering thing and I value it. It's not the be all and end all of the person, but it's something that can be played with."
"When I do my makeup, I don't like to experiment too much, but I have my thing and obviously there have been times where playing around with looks achieves something incredible. When you find your niche and something you enjoy with your look, it becomes so exciting and invigorating. You can play with different shades and colours. I think that is just an art within itself really."
The synergy between Lola's era of experimentation and Urban Decay's cruelty-free pigmented products make for the ultimate collaboration. As a fan of the Urban Decay legacy, Lola praised the brand's moral standing and their accessible range of products. "The shade range is diverse and therefore does a lot for a lot of people. The quality within the products are high as well, so I am very excited to be a part of this campaign."
"I think that's part of the beauty with the Wild Greens palette and releasing such bold, green toned products is really exciting because it is kind of setting a trend. When the summer months come around I notice people really start to experiment with their makeup looks and feel more free. I think this collection is going to be great and a lot of people are going to use it and so am I. It's definitely a collection I can play with for on stage looks."
With defining makeup looks in mind, Lola explained that she is a fan of Billie Eillish and how she has used beauty and style to tell her story. "I think what I like is her simplicity in her makeup look and standing by her particular look. Obviously she has been experimenting a lot with her look lately and switching things up. She used it powerfully and also kept the core element of her style consistent. I think consistency is really key in this industry."
"I am also a fan of a bunch of different beauty influencers and I love to take inspiration from them as well. Jordan Lipscombe I just love. There are so many creative people using their social media platforms for good and inspiring others. I think that with the likes of social media and how difficult it can be, there are so many people using it for amazing causes and standing by products and companies that support those causes too."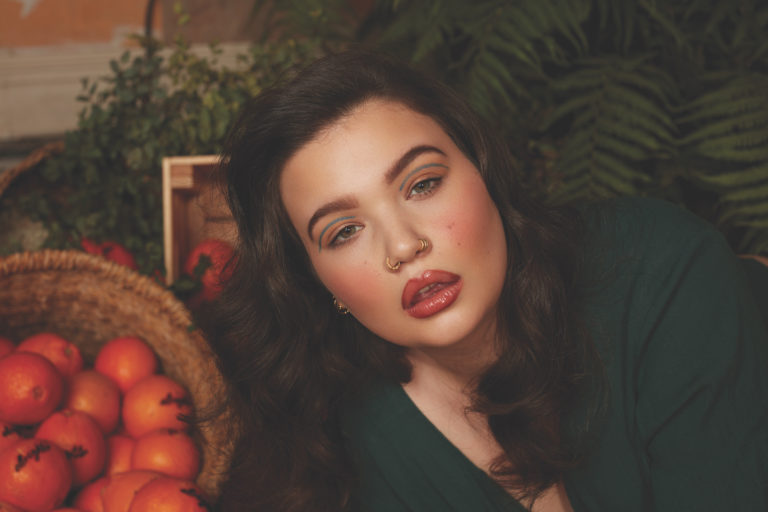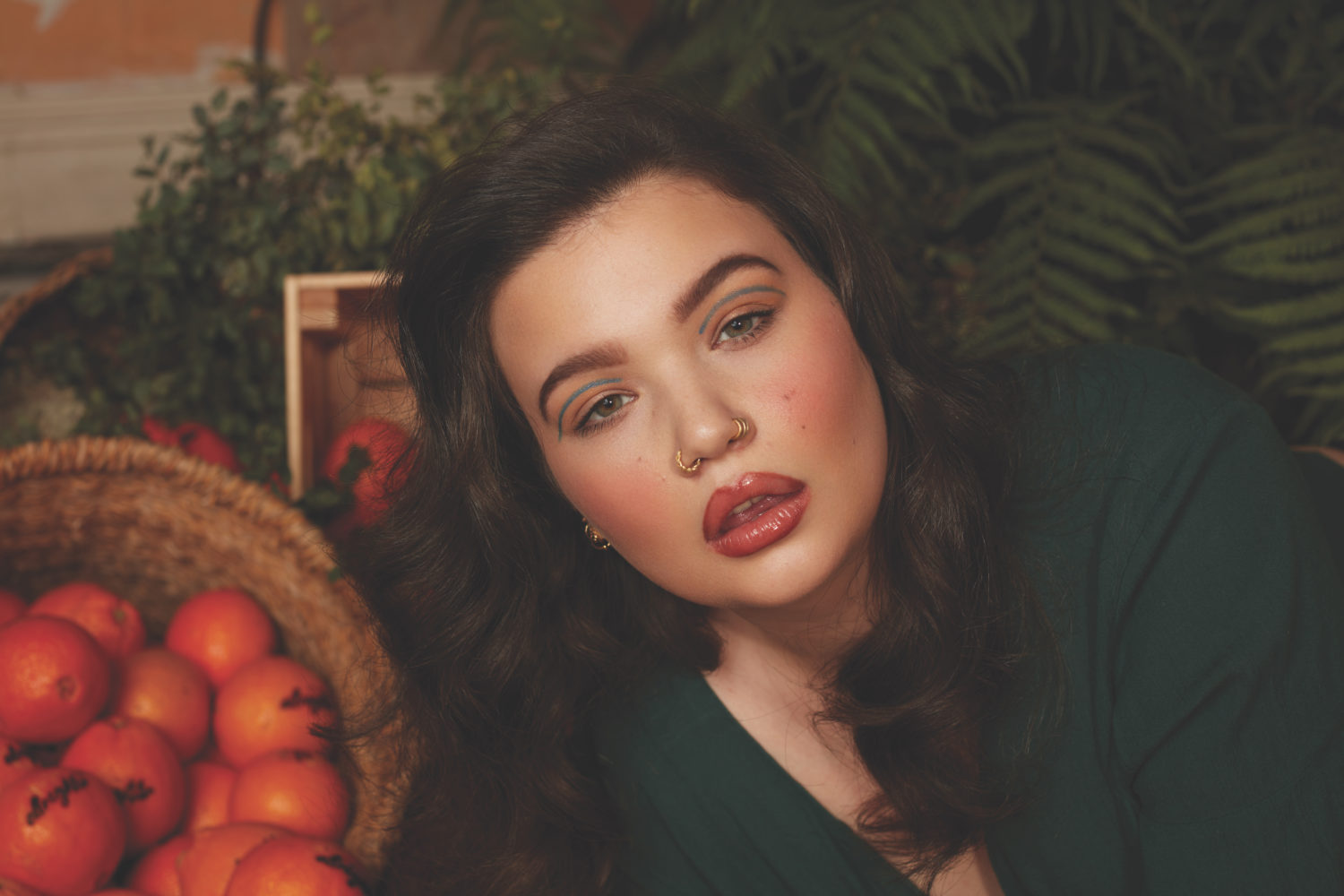 For many artists and creatives, makeup looks encompass a particular chapter of the individual's life, from albums to eras. Lola noted, "I think it's so important to reinvent yourself, whilst also remaining recognisable. There are so many artists who very cleverly reinvent themselves, only enough that it makes a statement but not too much. There is a line with how far you go, but then that is not always the case. I think music is an art and is a space to discover and try out new things. With each album I create, I want there to be a solid look and feel about my presentation and my makeup. I think there will be an album that I will go super crazy on with my look and maybe the music will reflect that as well. Those go hand in hand. It's so important you try new styles, it shows you are willing to step out of the box a bit."
For on-stage confidence, Lola praised the Urban Decay setting spray. "It keeps the hold and I don't think a lot of setting sprays have that guarantee. It's something that I use right before I go on stage. When you're performing you sweat a lot and there aren't a lot of sprays that work well with the lighting too, a lot of sprays have flash-back."
"Urban Decay lip liners are always incredible too. When I'm on stage and I am singing, I don't want much movement on my lip liner. If I could only wear one thing on stage it would be a brown lip. That or eyelashes. I love to experiment with different volumes of lashes and different shades on the lip."
She laughed, "I need my makeup to last all evening and when I come off stage to still look somewhat similar to how I looked going on stage."
@lolayoung
@urbandecay
Photographer 
Maja Jankowska
Make-Up Artist 
Lisa Potter-Dixon using Urban Decay
Hair Stylist 
Luke Benson at Frank Agency using Alfaparf Milano