Sound the beauty klaxon! A new Huda Beauty palette is dropping today. And it's literally Out. Of. This. World.
When Huda Kattan deleted her entire grid on Instagram a couple of days ago, and posted just a single blurry 'busy loading' selfie, her followers (all 39 million of them!) guessed that the queen of beauty was up to something BIG. Over the last 48 hours, a handful of teasing posts followed, building the suspense and making the anticipation for her newest launch – the Mercury Retrograde Palette – completely and utterly HUGE! So what, apart from the big build up, makes this new palette so off-the-scale EXTRA? Well we were lucky enough to get our hands on one to find out…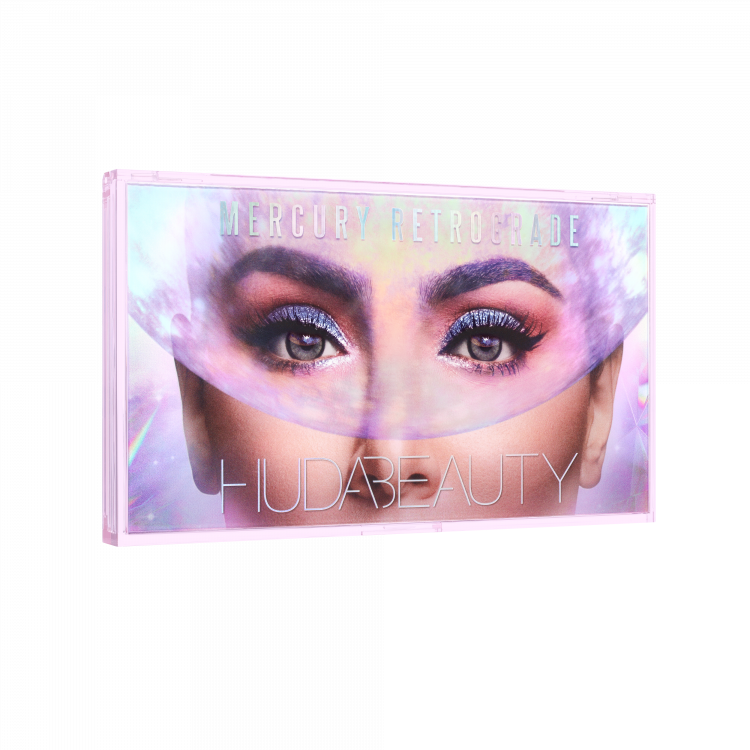 Always ready to raise the bar in the beauty game, Mercury Retrograde has been 2 years in the making. Inspired by the mesmerising effects that a clear crystal called Crystal AB (aka Crystal Aurora Borealis) gives when it's reflected against the light, Huda wanted to create similar effects in these new eye shadow shades.
But to mimic those extraordinary flashes of pink, purple and blue lights into makeup proved difficult. Not one to give up, Huda painstakingly mixed formulas together in so many different ways – some were too dry, some were too dull – until she finally got the finish she was looking for.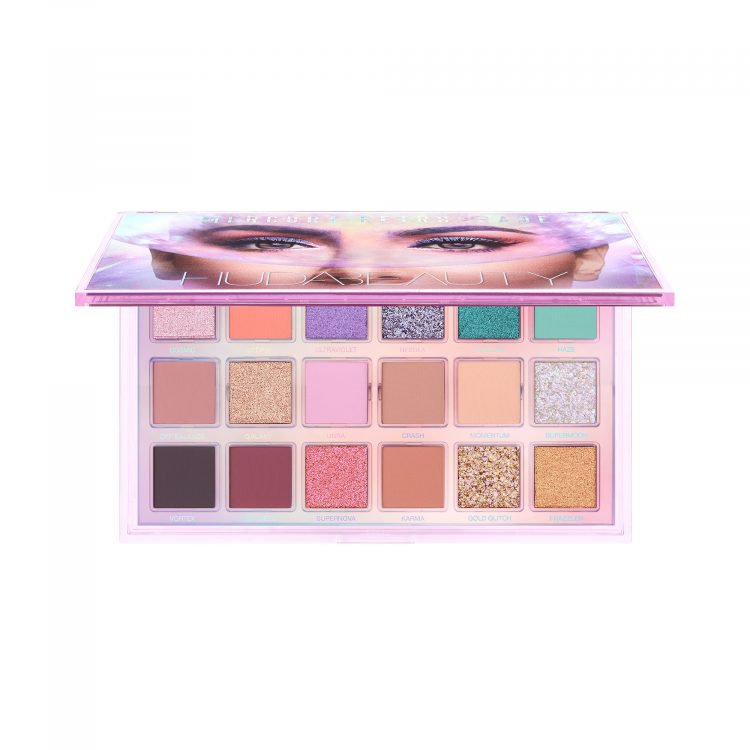 Once she got the shades right, the palette needed a name. Considering the lengthy and tough journey she took to make the palette perfect, one of her team jokingly said, "It's like Mercury has been in retrograde," And so the name was born… 
This collection of 18 extraordinary shades make the Northern Lights look dull. Even the 9 buttery mattes have an eye-catching glare. I love the seductive pinks like Hot Mess, a sexy deep raspberry and Off Balance, a dusky flamingo shade. Haze is a gorgeous peppermint green that is so surprisingly wearable. Wear them as a base all over your eyelid – they glide so softly and subtly across skin.
Huda's rhinestone obsession is clear in the 6 pink, blue and purple metallics that flash strikingly amongst the mattes. Use a dense fluffy make-up brush to smooth them over eyelids. Ultraviolet is my favourite thanks to its rich, purple pearly pay off.  All of these shades literally change colour depending on how the light hits them.
Supermoon and Gold Glitch are 2 slightly sheerer silver and gold multi-reflective shadows that can be worn as a flash of highlight across your brow bones, or in the inner corners.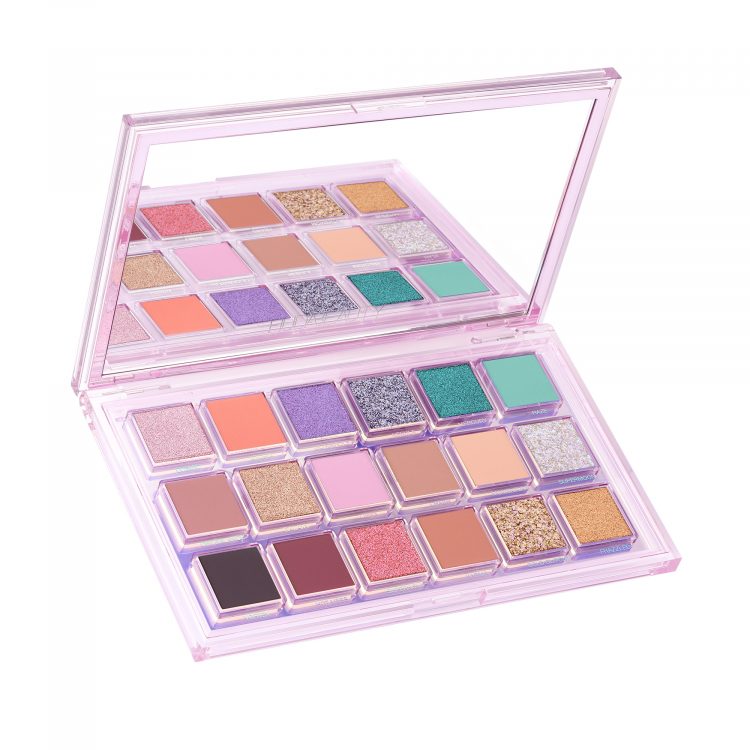 And finally, the glass-like gunmetal silver glitter powder called Nebula is in my opinion, the star of the galactic show. It leaves such a stunning otherworldly finish. Its gel-like texture has unbeatable staying power – something that's almost impossible to achieve with a regular loose glitter. Layer over the other shades for an eye-catching shot of shimmer. Or wear on its own for a softer but still stunning effect.
The Huda Beauty Mercury Retrograde 18-Well Palette launches on 24thOctober and will be available from ShopHudaBeauty.com, Harrods, Selfridges, Brown Thomas, Arnotts, Cultbeauty.co.uk, Harvey Nichols, Feel Unique and Net-A-Porter for £58.