As London's most luxurious department store is set to become one of the world's largest beauty destinations, Harrods invited Arcadia to discover what sets their new skincare emporium apart from the rest…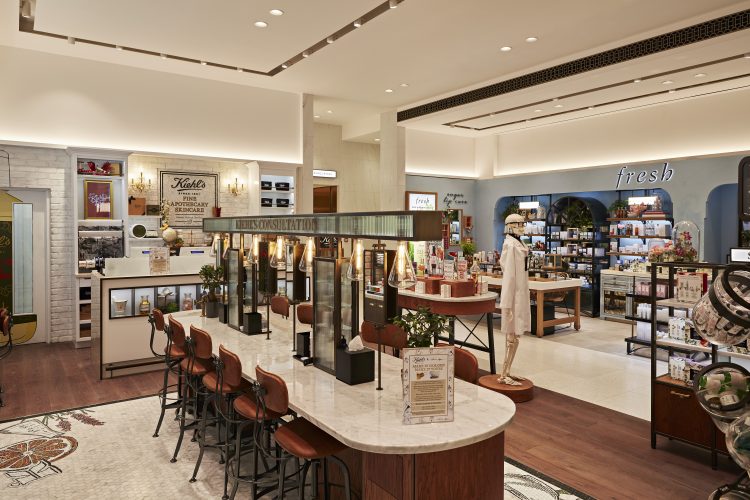 Housing 40 of the world's most exclusive brands, Harrods' new skincare emporium is a sight to behold. As luxe as you would expect from the famous store, the white marble clad hall offers the most selective skincare offering. You'll find everything from J-Beauty gadgets like Foreo and Nurse Jamie to doctor-led prescriptive brands like Dr. Barbara Sturm, Lancer and Augustus Bader. All of the leading iconic lines like Clarins, La Mer and Lauder can be found as well as Harrods exclusives from luxury brands like Decorte, Cle de Peau Beaute and Sensai too.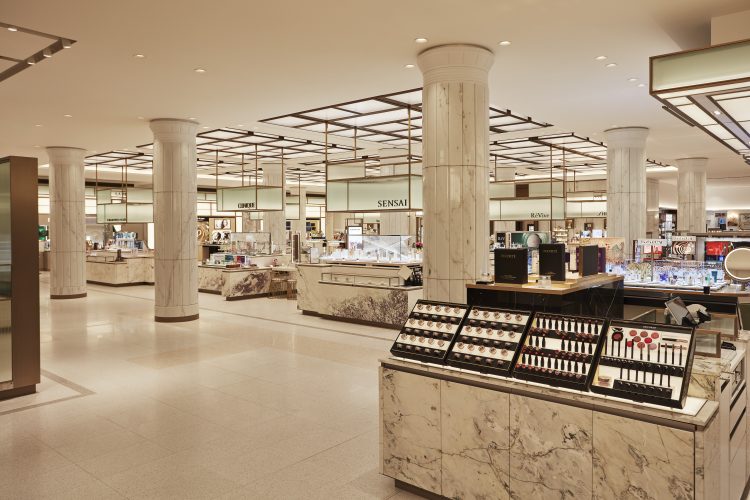 Skincare 'boutiques' replace traditional counters, where customers can sit, relax and try-and-test products before they buy them – a routine normally expected in a makeup hall. Surrounded by exclusive artwork and luxe interiors, consultants offer expert advise for every skin type and concern.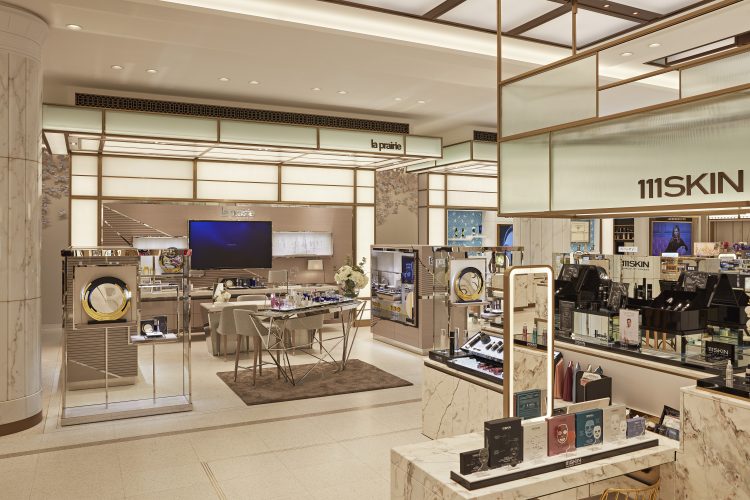 Tempted to visit? Discover what's on our must-buy skincare list before you do…
THE WONDER OIL 
CLE DE PEAU BEAUTE RADIANT MULTI REPAIR OIL
BEST FOR: DULL SKIN 
With a Japanese heritage, luxe packaging and products packed full of pioneering hi-tech formulas, it's no surprise that Cle De Peau Beaute is already a favourite with skincare experts. Now, thanks to Harrods, the range is available to buy in the UK and this oil has already made waves within the beauty industry. Beauty editors love the lightweight, non-greasy texture that's packed full of moisturising and re-texturizing ingredients that help to plump out fine lines and hydrate even the most dehydrated skin. The glow that it leaves is hard-to-beat. And it's scented gorgeously with orchid and peony. You can even use it in your hair too!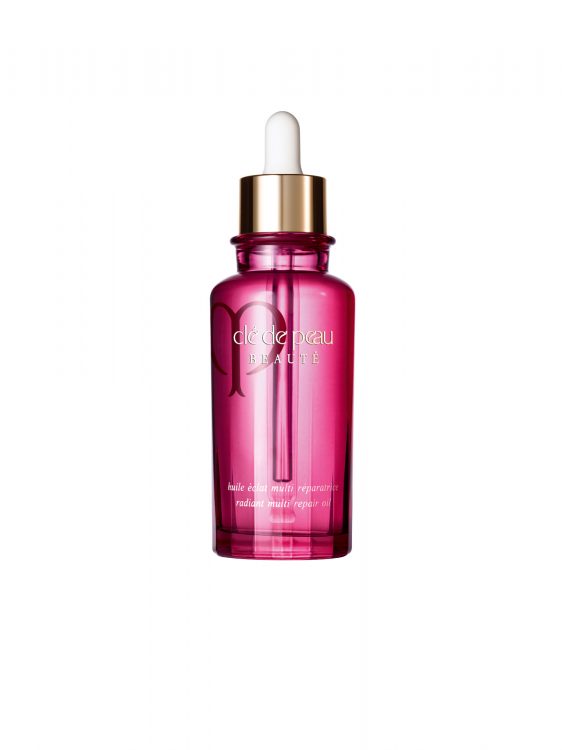 THE MIRACLE WATER
BIOEFFECT EGF ESSENCE
BEST FOR: DEHYDRATED SKIN 
Being one of the first brands to introduce EGF (epidermal growth factor) technology to skincare, Bioeffect uses the Nobel-Prize winning molecule to power-up its products with texture improving, de-puffing, pore minimising and general all around skin-boosting benefits.  Their EGF Serum has already reached cult skincare status, and this Essence is set to follow. Designed to maximise the moisturising benefits of serum and moisturiser, this light, fast-absorbing water helps to lock-in your skin's natural moisture before you dose it with the top-up hydration from your regular products. Genius!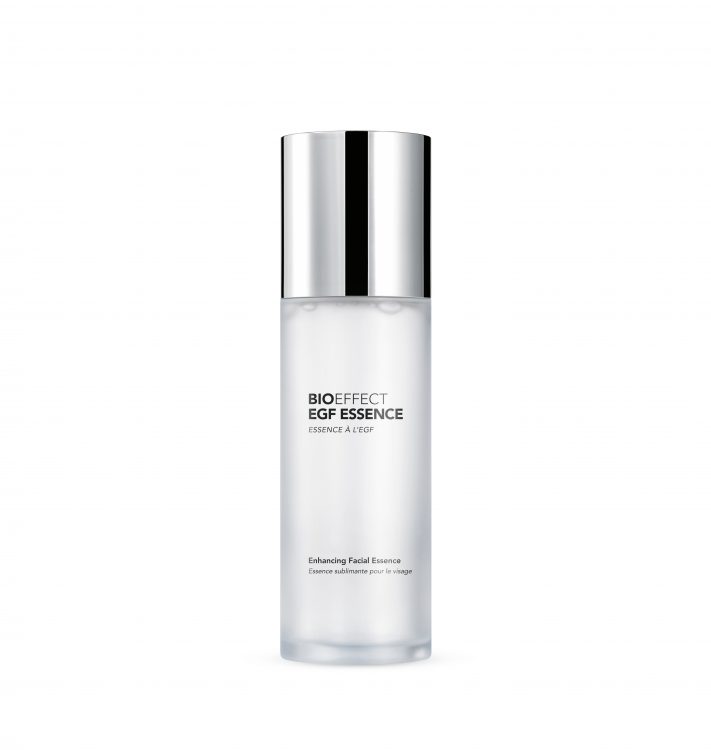 THE SPA IN A JAR 
DECORTE AQ MELIORITY REPAIR CLEANSING CREAM
BEST FOR: STRESSED-OUT SKIN
Decorte is a Harrods-exclusive skincare and cosmetics brand that blends modern innovation with ancient eastern medicine. Their new AQ Meliority range launched in the beauty hall this month with much anticipation thanks to the products' best in class and extremely hard to harvest ingredients. Infused with resilient Benifuki, a green tea that comes from Yakushima Island, a world heritage site, the range of 8 products is designed to strengthen even the most stressed-out skin. The Repair Cleansing Cream is by far one of the stars of the show. So luxurious to use, its rich yet delicate texture literally melts into skin, working hard to dissolve make-up and deep clean the pores while adding a shot of moisture that leaves skin with a healthy glow. Even before make-up. No wonder the beautiful supermodel Kate Moss is face of the brand…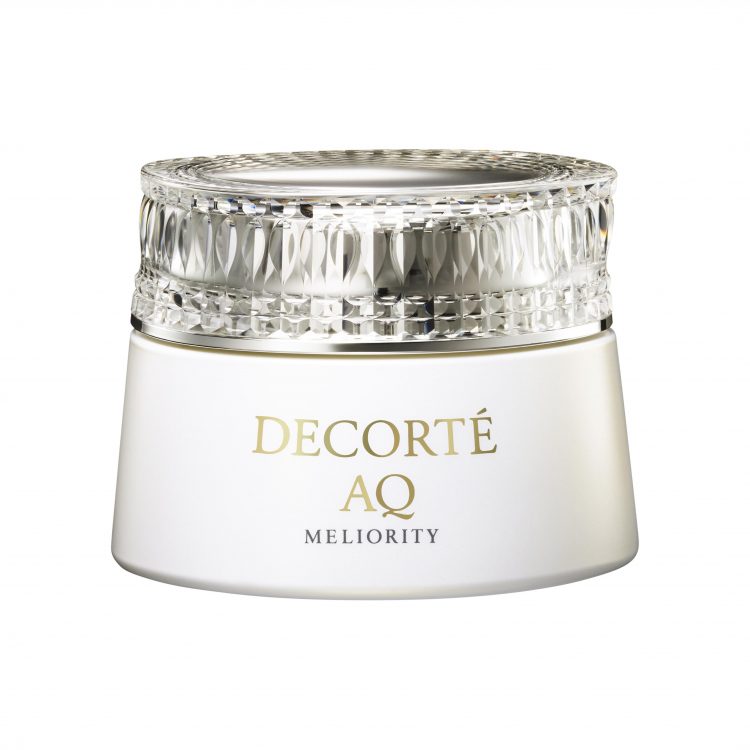 THE VITAMIN SHOT 
REVIVE DEFENSIF ENVIRONMENTAL ANTIOXIDANT BOOSTER
BEST FOR: CITY SKIN
Known for introducing Nobel Prize winning technology into skincare, American brand Revive uses powerful skin-healing ingredients throughout their line. Their newest launch isn't available to buy until November, but Arcadia was lucky enough to have a sneaky first try and we predict that it's set to be a skincare game-changer. Designed to 'drop in' to your regular moisturiser, this serum-like gel works like a vitamin for your face to help protect and repair skin from modern environmental aggressors like pollution and blue light from your phone (yes really – that light is damaging to your skin). Add it to your night cream too for 24/7 protection and repair.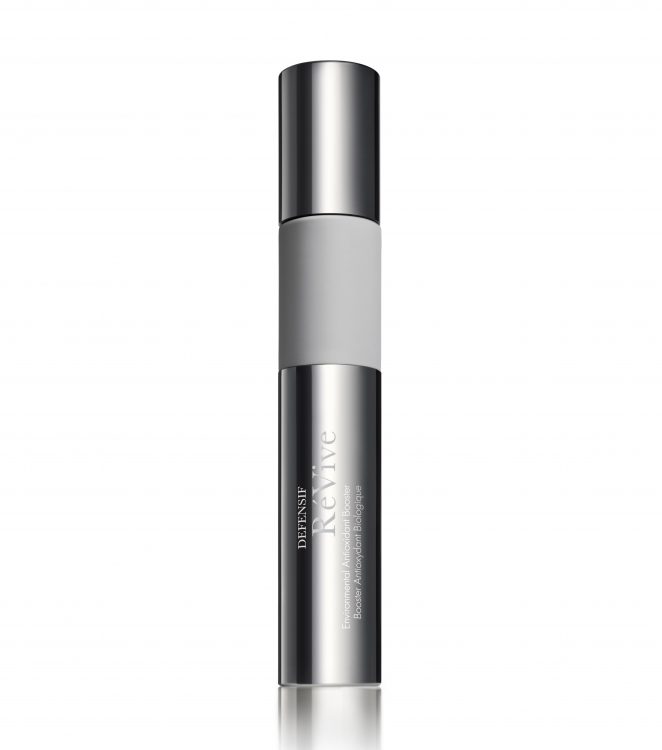 THE GLOW-GIVING MOISTURISER 
SENSAI ABSOLUTE SILK CREAM
BEST FOR: DRY SKIN
The secret ingredient behind this brand is Koishimaru Silk – a fibre once only reserved for the Japanese imperial family. Proven to boost the production of glow-giving hyaluronic acid, it works hard to fight dehydration and any signs of ageing. These products literally bathe the skin in moisture until it feels like silk, and this new moisturiser is brilliant for those desperate times when your skin is acting up and needs a shot of nourishment. Use it daily to avoid weathering a skin flare-up again.