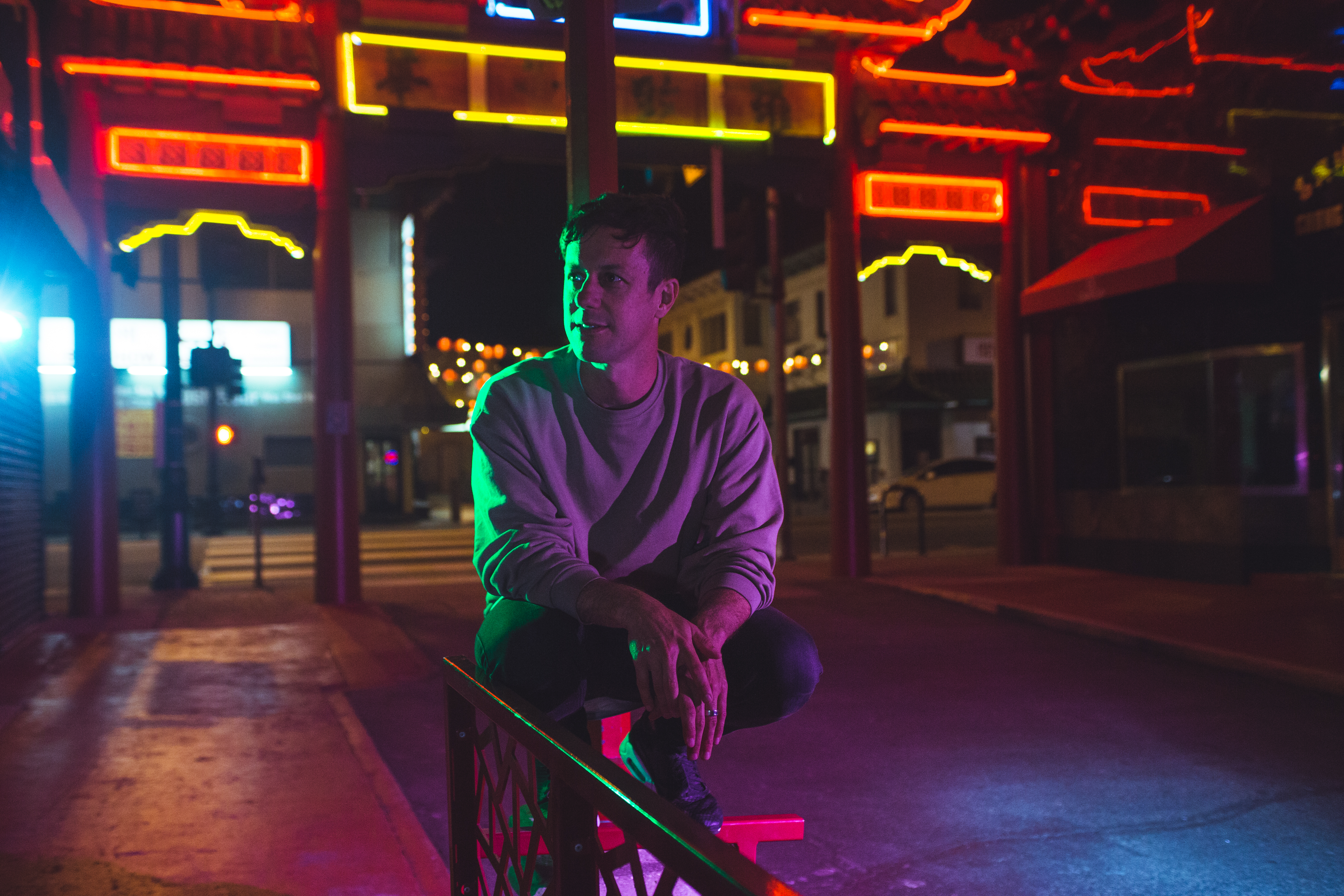 On paper, Jarrad Rogers – widely known under his performing moniker, MSTR ROGERS, demands respect in the industry for his long string of collaborations, production credits and original tracks. Since the beginning of his music career in 2001, Rogers has produced for the likes of Alex Clare, Daniel Merriweather and Boyzone. He also produced Official Remixes for Mark Ronson's 'Valerie', Groove Armada's 'Song 4 Mutya' and even had time to appear in Season 4 of Grey's Anatomy on the way.
With all this fantastic experience under his belt, Rogers has separated his careers into two monikers. His birth name, Jarrad Rogers, produces music for others and "helps an artist to realise the ideas they have in their head" whilst MSTR ROGERS "completely focusses on what [he wants] and how [he wants] it to sound". The latter has set out to create "playful, chilled and fresh music that will make you move" and, with the recent release of his latest single, 'Sooner or Later' being a huge success, we sat down to find out more about the man behind the music.
From his early childhood, Rogers played trumpet and classical piano, demonstrating a real passion and talent for music in the latter, studying under renowned concert pianist Alexander Sumetski and progressing to the Australian Music Education Board's highest possible grade. Later, he completed a double degree with Honours in Business Management and Civil Engineering in Melbourne and went on to work as a Management Consultant for Accenture.
However, his flair for all things musical never disappeared and, in the early 2000s, he was presented with a chance. "It was really out of the blue, but I was offered an opportunity to quit my day job and pursue my passion and work as the in-house producer at the now defunct Marlin Records". It was here that he developed the direction and sound of Daniel Merriweather and Phrase, elevating their careers to new levels.
Although Rogers admits that being classically trained is not essential in music production, it has clearly helped him in some areas. "When I started producing", he explained: "I knew how to play other people's music well because I'd read so much music". For Roger's the harder part came later on: "I just needed to learn what I wanted to hear and then figure out how to make it!". Although now Rogers has reached this stage, he has really begun to appreciate the opportunities he has had: "I love working with other people and helping them to realise their vision, but to be able to have the opportunity to completely self-indulge and create my own sound and my own music is amazing".
A fantastic example of Jarrad's early production work came in the form of Boyzone's hit track 'Love You Anyway': "I produced and played everything on that single – I guess it was what they were hearing and liking at the time". He continued: "In Australia the industry is a lot smaller…less musicians, so when you're getting started you have to figure out how to do a lot of things on your own. I guess I've taken this approach all the way through – I still play most of the instruments on the records I produce even today".
Last year, MSTR ROGERS released 'I'll Take You' to an extremely appreciative fanbase, with the record reaching number 1 on the Global Viral Chart and number 6 on the US Viral Chart. Rogers told me: "That track led to one of the biggest opportunities I've had to date – Signing to Ultra Records was a dream come true… they're a great label with an amazing history".
Fast forward a year and a bit, and MSTR ROGERS has finally burst back onto the scene with a new track featuring the amazingly multi-talented Inka Wood: "I met Inka in LA but we'd actually grown up in the same town in Melbourne and lived about 10 minutes from each other. She's a musician and a really cool upcoming film-maker. She recorded the vocals super fast and it sounded great". Jarrad teased: "We've since been working on music for her new project too, so keep an eye out for that".
When I asked Jarrad about his absence throughout the last year and a bit, his response made a great deal of sense and, of course, even had a humorous relic to accompany his explanation. "I did a photo shoot a few weeks ago and came across this roof in China Town. I had this GREAT idea that if I climbed up on it (it was the entrance was to a restaurant) it would make for a great shot. So, I climbed it and unfortunately the owner wasn't sharing the same creative vision as I was. I had to climb down pretty quick (but not before we got some great shots!) and busted my wrist in the process".
Aside from his attempted and quickly failed career as a parkour expert, he explained: "I took most of last year honing my sound, sorting out how and where I was going to release my next records and producing for a bunch of other exciting artists". He elaborated: "I needed to dip my toe back in the water again and 'Sooner or Later' seemed like the perfect track to do that on… So far the track has been doing exactly what we wanted and the video has also been received really well".
Rogers added: "The video has been received very well! I wanted to make something that brought a smile to people's faces. I've received messages from people saying that this record has been helping them get 'through the storm' which is amazing!It's what it's all about for me – connecting with people on a level that music can only do whilst portraying important messages: Although life can seem tough sometimes, and things don't always go your way, everything will work out 'Sooner or Later'…There's light at the end of the tunnel, just hold on and let the rollercoaster do its thing. It all works out in the end!".
Catch MSTR ROGERS at one of his own shows (soon to be announced), down the front at an "amazing" Flume show or, if you're really lucky, look up and catch him on a roof near you. 
Instagram: @mstr_rogers