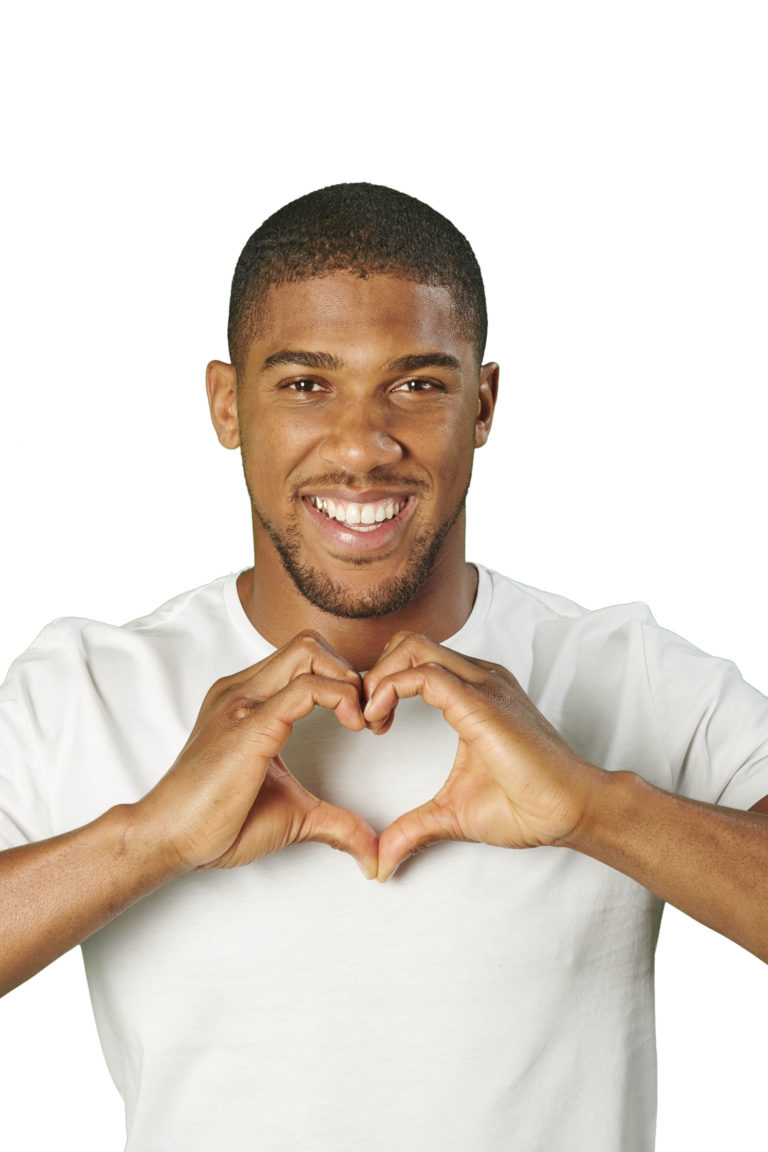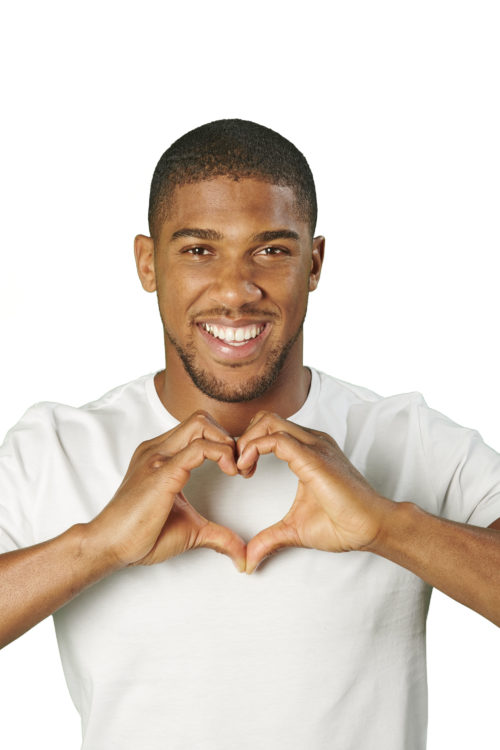 Perhaps only once in a lifetime does a talent so raw and mesmerising appear that it seduces the entire world. Anthony Joshua is a powerhouse in and out of the ring; he is a two-time unified heavyweight champion, having held the WBA (Super), IBF, WBO and IBO titles since December 2019 and previously between 2016 and 2019. It is no surprise that the world has fallen head over heels for the people's champion.
He boasts a fiercely loyal fan base that spans generations, from the children in the playground that idolise him to the grandmothers that get a glint in their eye every time they see him wearing nothing but his silk shorts.
We got into the head and heart of the man, the myth, the legend.
Anthony has achieved stratospheric success since he represented Great Britain at the 2012 Olympics, taking home the gold medal. Only 16 fights into his professional boxing career and he already won his first world title fight against Charles Martin.
Anthony had the 'Midas touch' and for a while he seemed untouchable, even beating boxing legend Wladimir Klitschko in one of the most electrifying fights in boxing history, it felt as though the world watched with baited breath and their hearts in their throats.
Although Anthony had always remained humble, he experienced an unexpected and devastating defeat against the lesser-known Andy Ruiz Jr. However, despite the loss he taught a spectacular masterclass in sportsmanship. In a rare show of grace in the boxing world, he attended the post-fight interview despite his defeat, demonstrating the beauty of remaining humble in victory as well as in loss.
Following the loss to Ruiz Jr., Anthony channeled his frustrations into training and returned only six months later and delivered one of the most spectacular comebacks in boxing history, like a phoenix from the ashes, thereby cementing his reputation as one of the most iconic boxers in history.
In Spring, when Covid-19 brought the world to its knees, Anthony hibernated with his family using a rare opportunity to focus on his training.
He revealed, "It was tough for everyone and I can't complain as so many people had it really tough. I locked myself away and made sure I kept on top of my training and nutrition."
He added, "It was nice to spend a little more quality time with my direct family as I am usually on the road so much. We all cooked which was really nice, we have some great chefs in the family. I did find a new hobby, cycling, which I have been really enjoying."
Anthony has his sights set on world domination, one of the most formidable and celebrated boxers in history, he is also a father to his beautiful son. There is always something that remains on the back burner and for Anthony it is dating.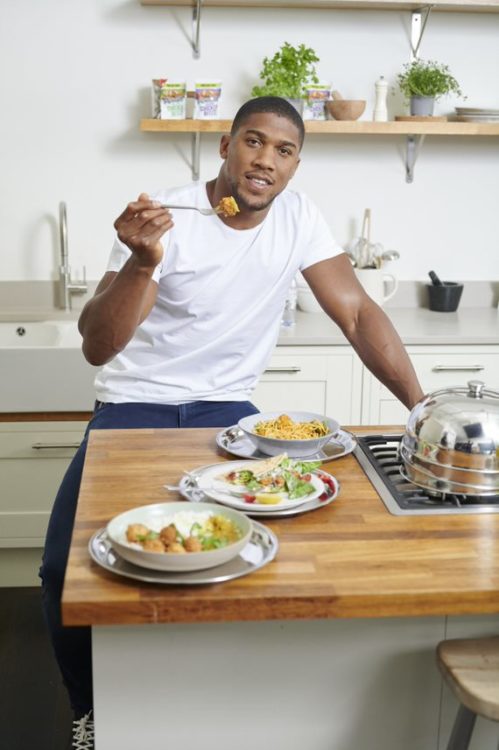 He said frankly, "The honest answer is I don't really date. My last date was in the boxing gym… with boxing. I am married to boxing really. I don't really do dates, I am not really interested in it. I am much more in to just being in relaxed situations and developing friendships."
He added, "I don't think my schedule plays any part really, I just don't put pressure on situations. In terms of kids, I guess it is down to the individual circumstances."
Anthony revealed that despite his reservations when it comes to dating, a surefire way to his heart is through food.
He said,"One way is definitely through food. Like I said, I am not a big fan of the date situation but if I was on a date I would find a good local restaurant."
He added, "For me, no food is off limits. I would just like who I am with to enjoy themselves and eat exactly what they want to. I am definitely not a food snob."
He continued, "I do cook at home, I love chicken or something like fried rice and boiled fish. With a partner I wouldn't put pressure on as my diet is a large part of my job so I wouldn't want to add any pressure on and keep it separate."
He said, "I have never judged someone on what they were eating. I am a healthy eater as it's part of my job but it wouldn't really worry me what my partner was eating. I like all types of food really but when I am training I have to be more careful and regimented in my approach to nutrition."
Anthony said frankly, "In terms of qualities, I think it's important how people were raised and the values they have. I am lucky I have never been in the situation to compromise love for my career."
He laughed humbly, then said, "I don't really see myself as a celebrity but you know what, if any celebrities are out there looking, I am available."
What about any embarrassing dating experiences? He answered provocatively, "A gentleman never tells."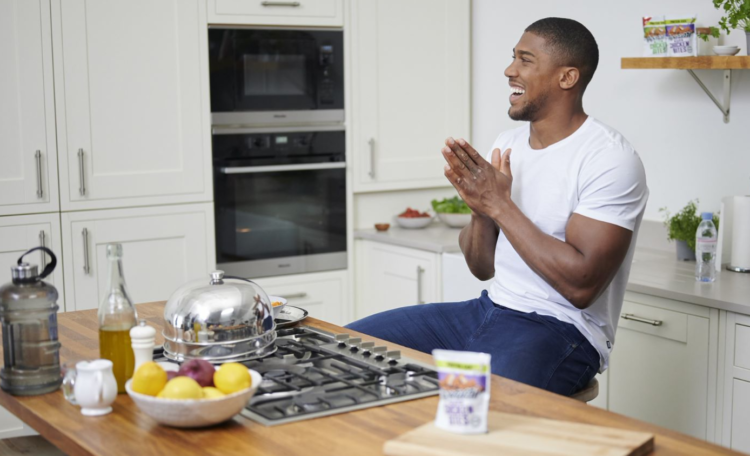 None of us could have predicted the roller coaster that has been 2020 but Anthony Joshua is taking it all in his stride. He has his eyes firmly set on the future and his next win.
He said passionately, "Next is the transition in to full training camp to prepare for one of the biggest fights of my career against Pulev, which will hopefully take place at the end of the year."
He added, "In terms of spare time, I just don't really have that much, boxing takes so much dedication that it is hard to have other interests. My goal setting is always quite simple and my next set is to get more early nights."
At just 30-years-old, Anthony Joshua wears many hats, world championship boxer, father and a superhero for a new generation, and he is only just getting started.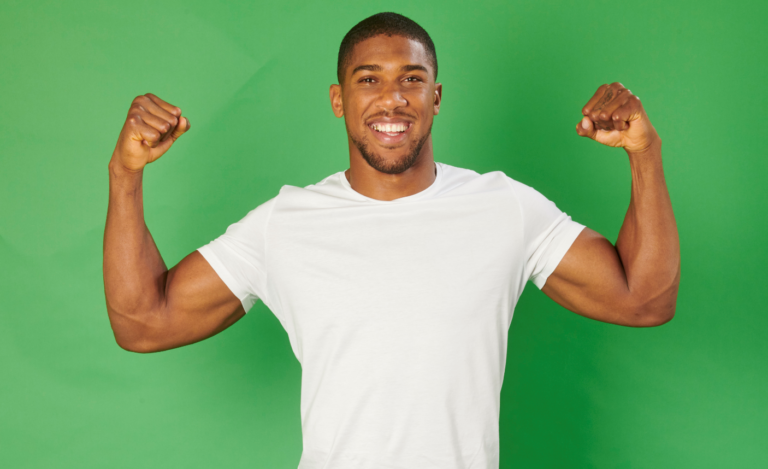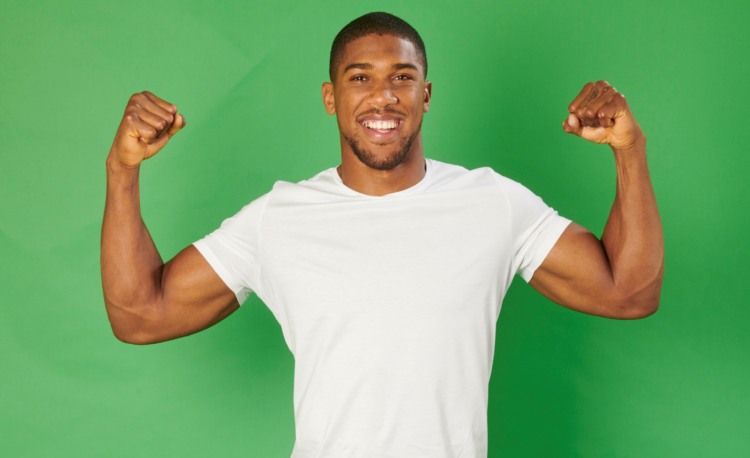 Anthony Joshua has been challenged by Peperami Chicken Bites to find love at first bite, taking part in a unique dating experiment that matches the superstar with singletons, based on food preference alone. To watch the episode, visit @PeperamiTV.