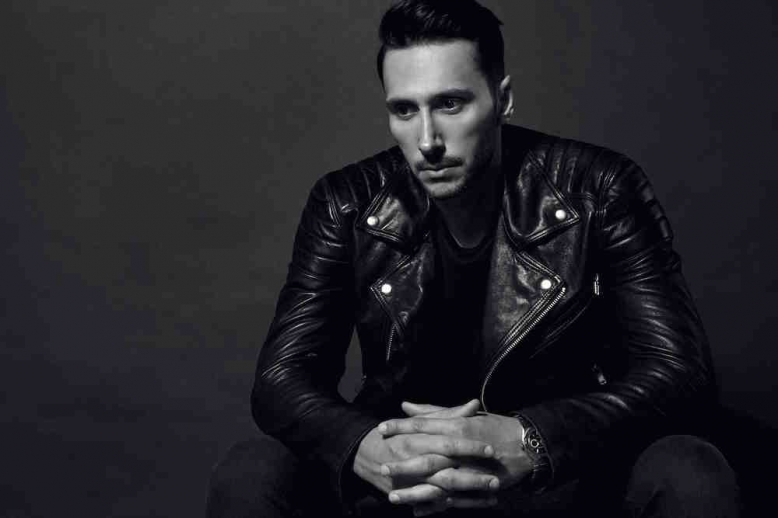 Cédric Gervais is one of the most sought after DJ's and Electronic Dance Music producers in the world today.
As a child, Cedric lived in the small town of Marseille in France. He used to listen to a lot of rock and roll, "until people like Daft Punk and Laurent Garnier started producing records and they totally changed my perception of music" he revealed to me.
At the young age of just nineteen, Cédric moved to Miami to pursue his music career, not knowing much English. Cédric told me how challenging this was for him, "every time I would DJ, people would ask me to play records and I would just look at them with a blank expression. I promise I wasn't being rude, I just couldn't understand what they were saying!" – it's okay Cédric, we forgive you.
I was intrigued to know what his first move was in pursuing his career when he arrived in Miami and what made him fall in love with the place. "It's such a cultural melting pot," Cédric said warmly. "All genres of music, especially dance music, existed and I found the freedom in Miami to discover my own sound."
Now, almost twenty years later, Cédric Gervais is one of the most sought after DJ's and EDM producers in the world. "I always wanted longevity with my career as a DJ and a producer" he said. "I'm still just as excited now as I was when I first started. Maybe the scenes have changed, but I think my taste for new music has evolved over time as well."
Not only is Cédric widely known as one of the hottest DJ's right now musically, but physically too. But how important is his image to him? "Who have you been talking to?" he replied cheekily.
Cédric has recently launched a monthly podcast 'My House' which we think is incredible! We have been listening to it on repeat in the office. When I asked what prompted Cédric to launch a podcast he told me that he wanted to highlight his club sets. "My podcast is different to my radio show, because on my radio show I can play a number of tracks that I wouldn't necessarily DJ."
Cédric reveals that he very rarely takes on remix work, and he'll only take it on if he has a clear vision of where he wants to go with the track. "I'm being very particular now and it has to be something that I would include in my own personal DJ set."
Though Cédric may not be too keen on remixing, he won a Grammy for the Best Remix of 2013 with his remix of Lana Del Rey's 'Summertime Sadness'! "I'm a massive Lana fan" he confessed. "So, when the opportunity came around for me to work on that record, I knew exactly what I wanted to do with it. At first I wanted it just to be a big record in my set, but I don't think any of us could have predicted the actual success it had."
When Cédric won the Grammy we loved his humble acceptance speech 'just a kid from Marseille with a dream'; we couldn't stop smiling for him! Cédric shared, "to be honest, neither me nor my team could stop smiling either. It was a nerve wracking experience on one hand and mentally exhausting. Let's just say I'm very pleased that I won."
After such a successful collaboration with Lana Del Rey's track I was eager to know if Cédric had any plans to work his magic on any more collaborations in the future or if there is anyone out there that he'd particularly love to work with. Cédric told me "there are a number of DJ/producers which I would like to work with, some of which will be visiting my studio in Miami during Miami Music Week. There are already a couple of collaborations almost finished, and I'm looking forward to working with some incredible talent throughout the year." Oh, we couldn't be more excited!
Inspired and in awe of Cédric Gervais, I asked what advice he would give to young aspiring producers and DJ's who are from small towns and dream of making it in the music industry like him. His answer? "Work hard and work tirelessly. Don't give up."
Listen to Cedric's latest My House podcast here.
Follow Cedric Gervais on Twitter: @CedricGervais