Celebrated Australian fashion designer, Camilla Franks, has partnered with revered Sicilian artist Alessandro Florio to co-design a bespoke print as part of the brand's much-anticipated Italian collection aptly entitled "Amore Mio". The captivating print, named 'Alessandro's Atlantis' promises to blend Frank's signature bohemia travel aesthetic alongside Florio's vibrant artworks influenced by his Sicilian heritage and tattoo artistry. Launching on August 23rd, the print is offered in keepsake CAMILLA designs across women's, men's, swimwear and accessories.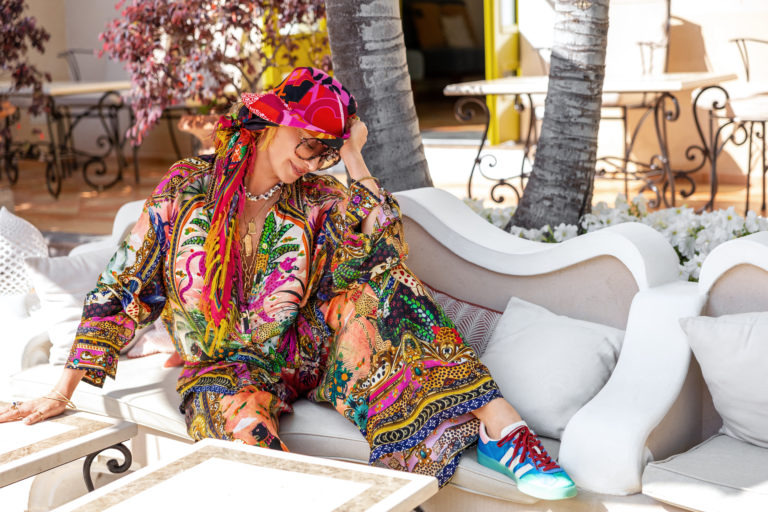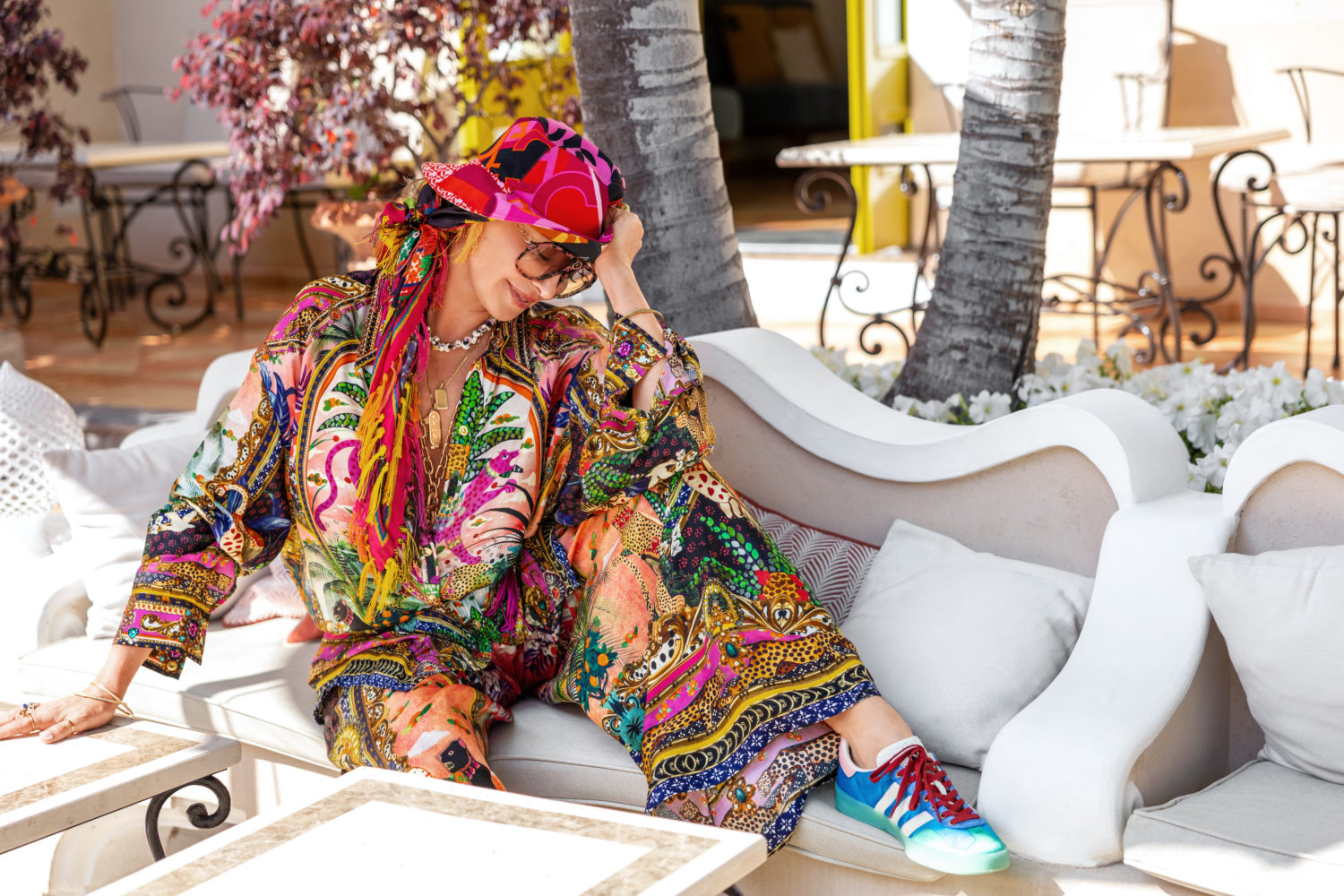 Best known for her artistic, innovative and intricate designs that weave in stories from her travels abroad and imaginative escapism, Camilla Franks met local artist Alessandro Florio by chance whilst standing outside a closed gallery in Sicily's old town of Taormina. Offering to give her the number for the gallery owner, Franks followed Florio into his own studio only to discover his captivating artworks that wrapped the walls head to toe. As Franks remarks, "Time stood still, and I stayed for hours. Alessandro and I spent this time talking about his work, and it was here we discovered that we were both on a journey of artistry and evolving our mediums."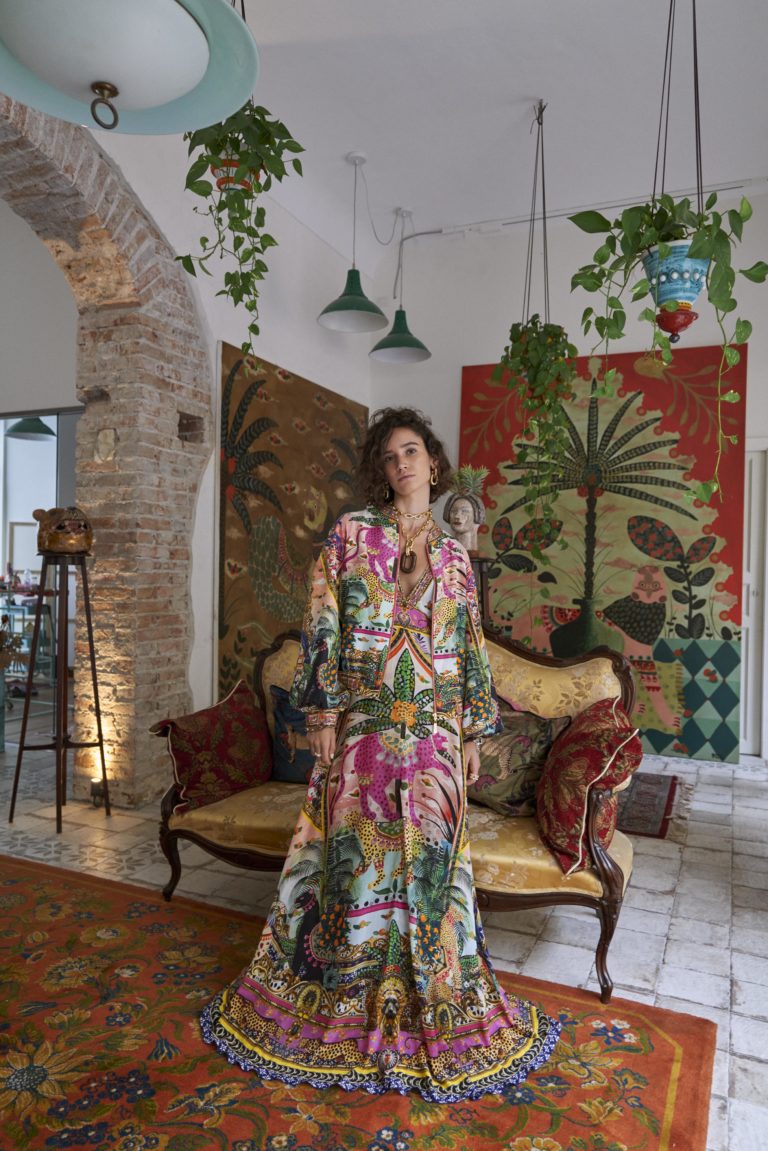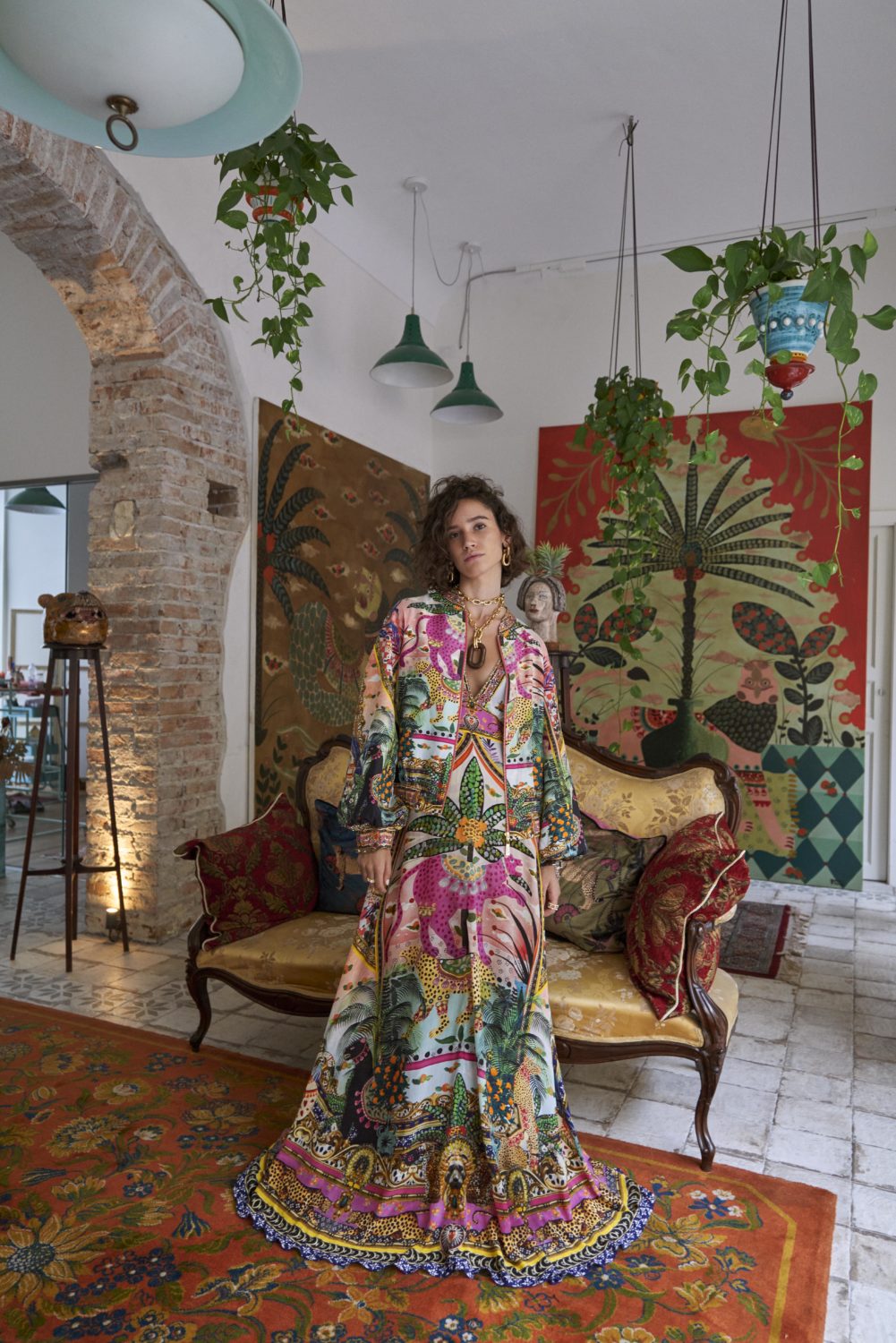 Born and raised in Taormina, Sicily, Alessandro Florio is internationally celebrated for his evocative large scale paintings that are rich with motifs of his Sicilian heritage underpinned by his first medium of tattooing. With a keen eye for colour and an innate talent for translating his heritage and emotions onto canvas, Alessandro's evolved from tattooing into painting after visiting the Louvre in Paris. By experiencing the works of the Old Masters, he felt the necessity of working on bigger subjects in contrast to the smaller pieces synonymous with tattooing.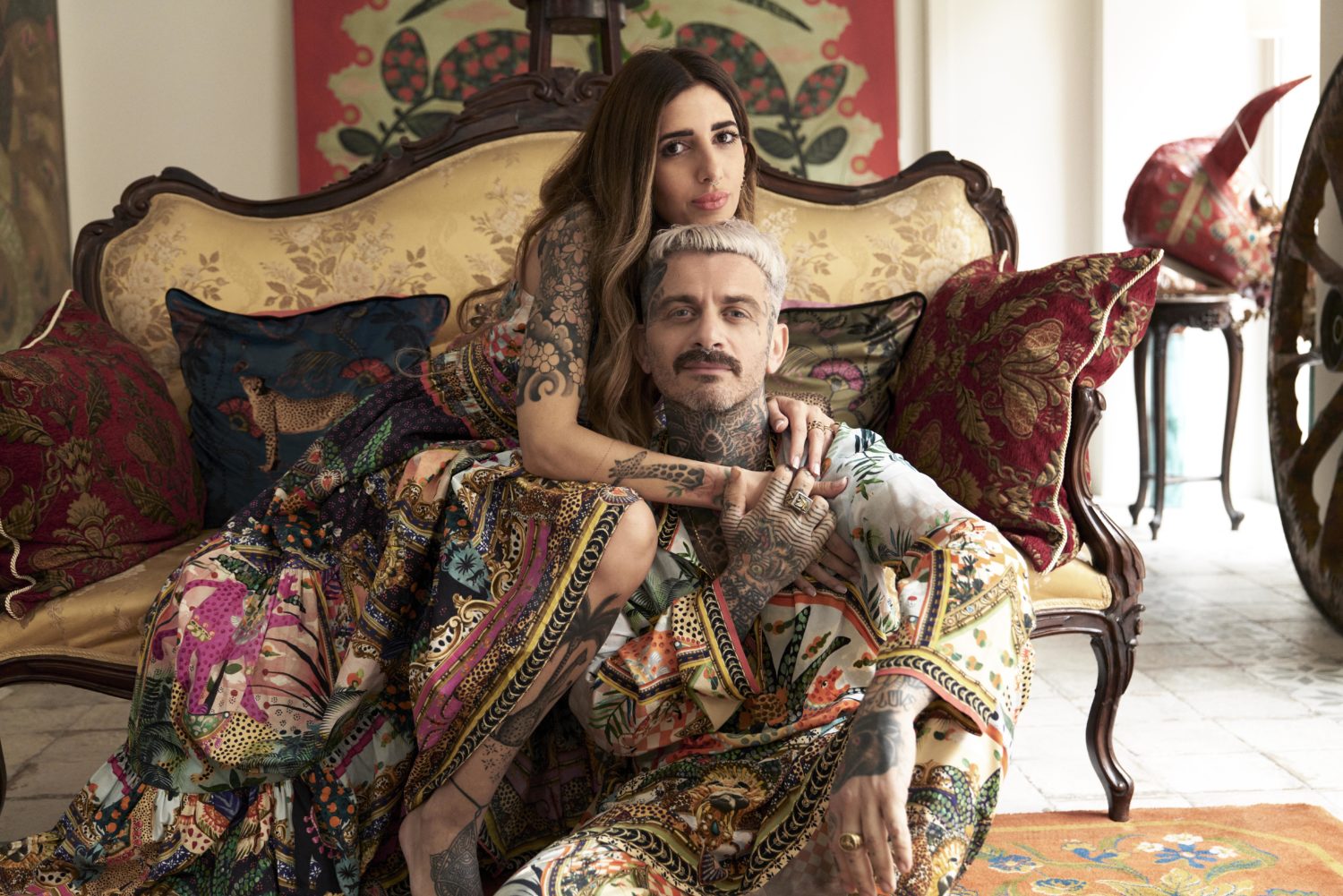 After their first initial meeting in June of 2022, Franks and Florio bonded over their mutual love of visual story telling inspired by their own travels and spiritual encounters before agreeing to work together on a print for Franks' upcoming Italian collection. Harnessing their respective creative disciplines, the pair poured over his archive artworks and sketches, pulling out elements that would come to feature in the print they would collaborate on together as artists.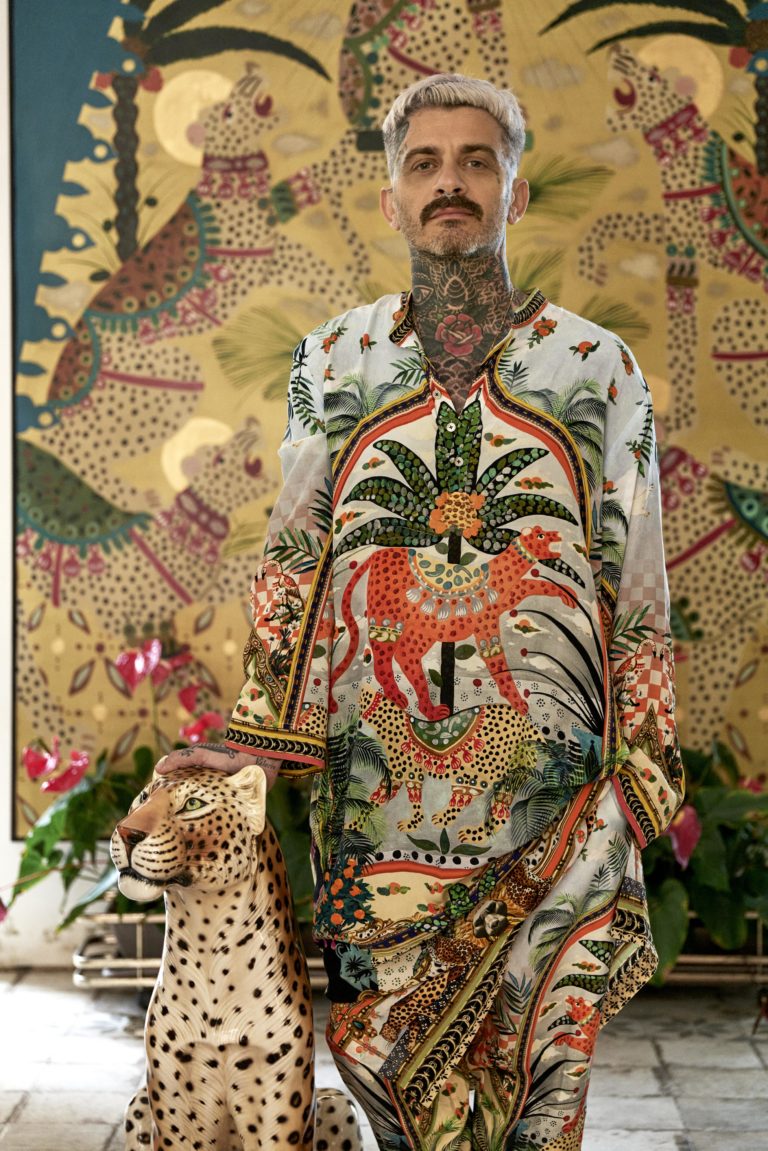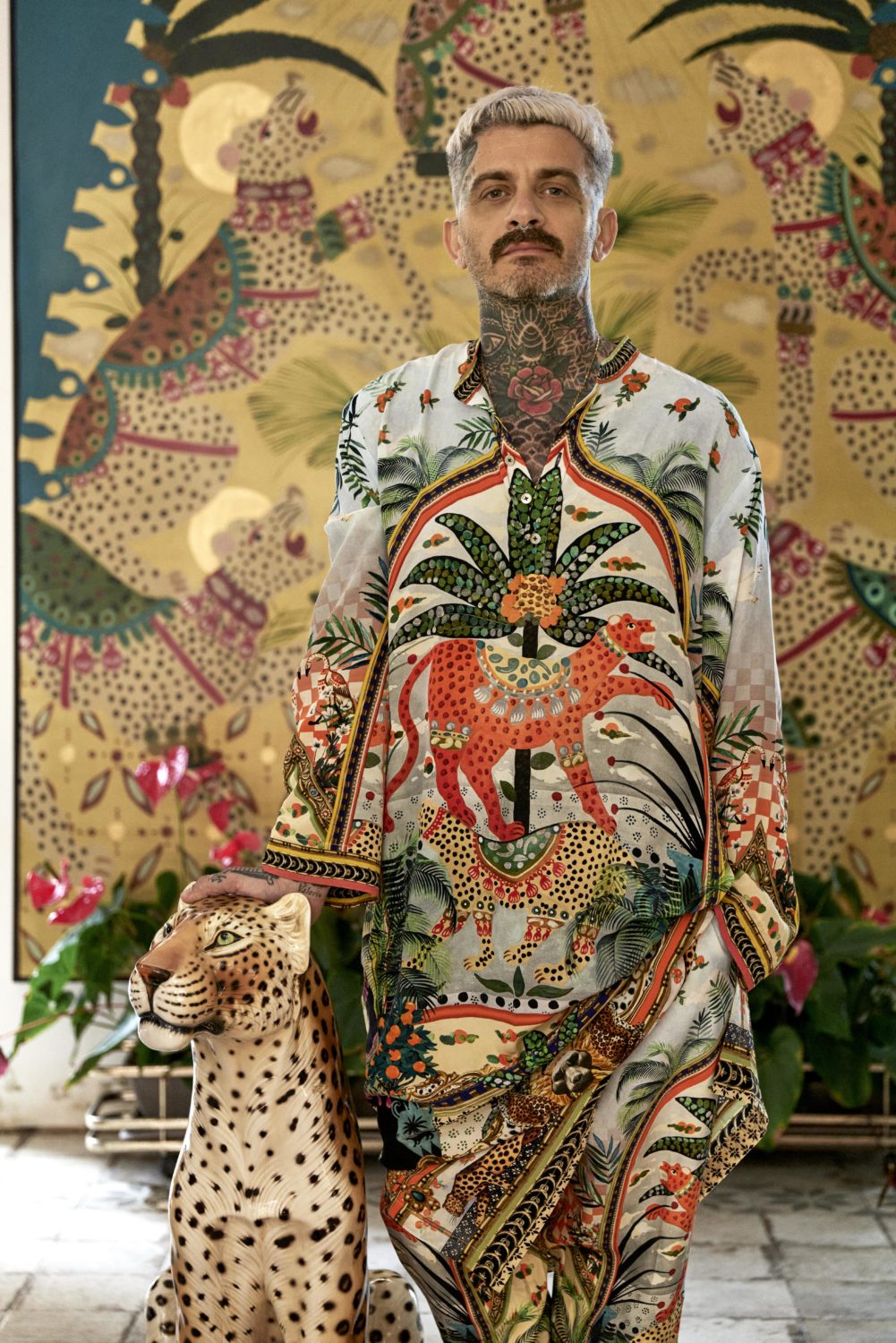 The print, Alessandro's Atlantis, is a harmonious harvest of Frank's revered print design and Florio's proclaimed Sicilian artistry that reflects a visual narrative to transport the wearers on a journey through the streets of Sicily. Encompassing symbolic mosaic elements of vibrant flora and fauna, the print is offered in keepsake CAMILLA resort and ready to wear designs across women's, men's, swimwear and accessories. In June of 2023, Franks' team travelled to Siciliy to shoot the collaboration pieces in his studio as part of the brand's Amore Mio campaign shoot.
"I am so honoured to have embarked on this creative journey with Alessandro Florio, an artist who I thank the universe for serendipitously introducing me to", said Franks. "The print we designed together has been a collaboration built on mutual love and respect for one another's craft, and a commitment to our common devotion to print, colour and storytelling through the magical eyes of travel. From the outset, Alessandro's approach to artistic storytelling has felt so fitting to be of our Artist in Residence for our Italy collection and to reinforce our brand's unique offering of wearable art."
The CAMILLA Artist in Residence: Alessandro Florio collection launches August 23rd and will be available for purchase worldwide on CAMILLA.com, CAMILLA boutiques, as well as in selected wholesale partners worldwide.