This fall, Peter Philips, Creative and Image Director for Dior Makeup, reinvents the iconic Dior nail polishes. He redefines their chromatic range and adds new couture shades, thereby providing a wide choice of colors while offering a long-wear result. These ultra-desirable hues are displayed as new classics, in a perfect balance of modern and timeless style. Carried by the excellence of a high- performance formula and by the House's know-how, they constitute the must-haves of a look signed by the Dior spirit, all the way down to the fingertips.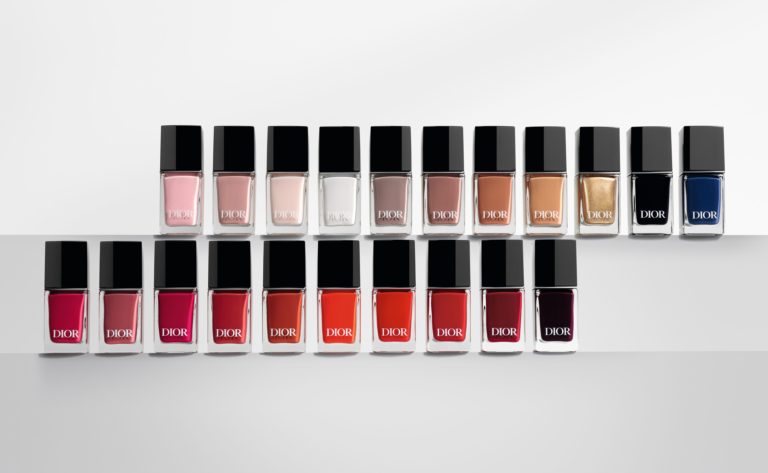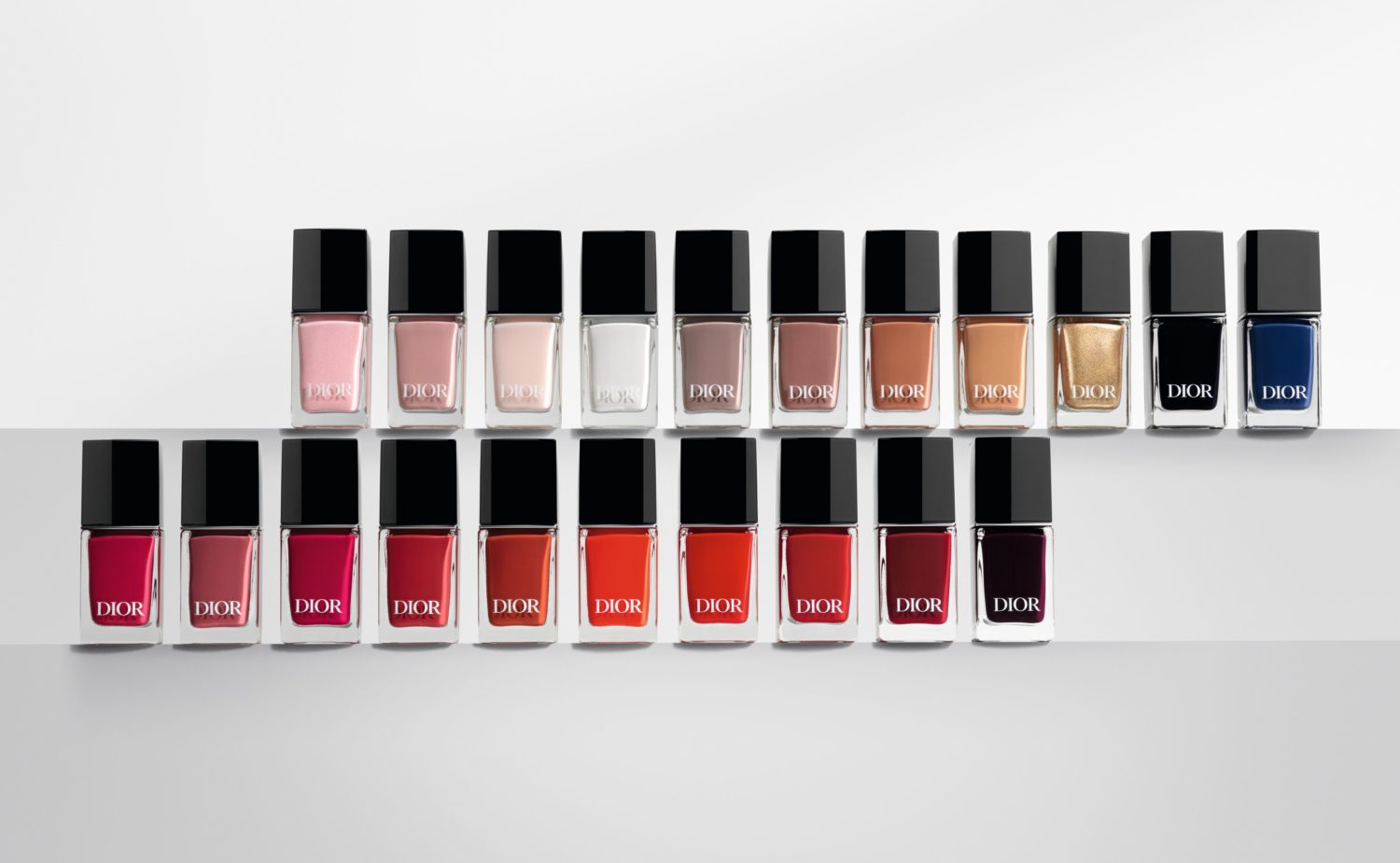 "The idea was to relaunch a perfectly balanced range of shades in this amazing new formula. This beautiful story is the start of an exciting and magnificent new journey."
Peter Philips, Creative and Image Director for Dior Makeup
These new nail polishes accompany the Fall 2023 makeup collection. For this new look, Peter Philips drew inspiration from a palette of flamboyant colors. Warm shades, both soft and bold, that he reinterprets in the style of an autumnal wardrobe. Always subtle, intensely pigmented and in multiple finishes, they enhance every skin tone and extend an invitation to let your creativity speak.
"For the eyes, I created warm shades compacted with a cozy knit-inspired design. To contrast the lips, there is the Rouge Dior Liquid Lacquer with an ultra- shiny and transfer-proof finish. And to finish the look, a warm and elegant blush." Peter Philips
Peter Philips revisits the colors of autumn and imagines a look with shades of reds, beiges, and browns. Warm tonalities, blending nature and couture, are showcased across two Diorshow 5 Couleurs: Beige Couture and Rouge Saga. The first combines natural pearly hues with a matte chocolate, while the second ignites with golds and reds in matte and shimmer finishes. With Rouge Blush, the complexion warms up under the intensity of the satiny auburn shade of Grand Bal.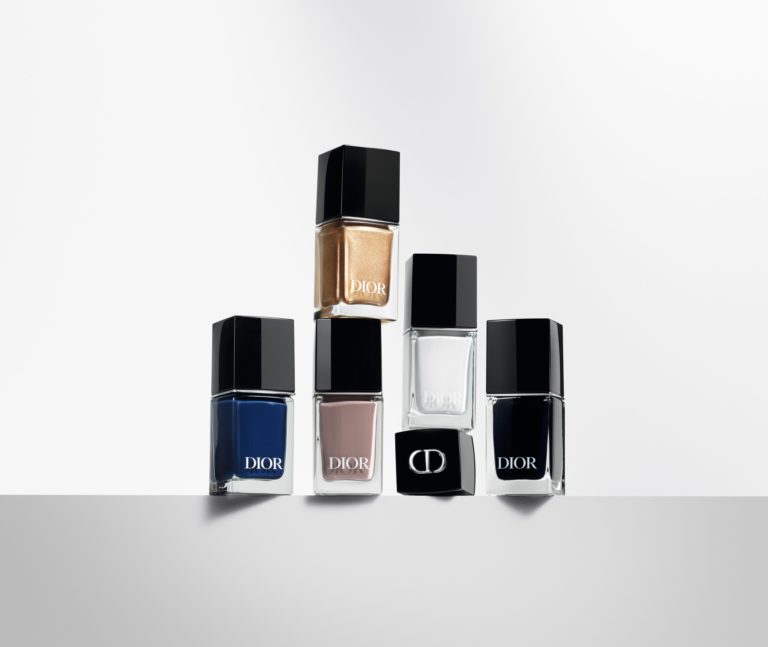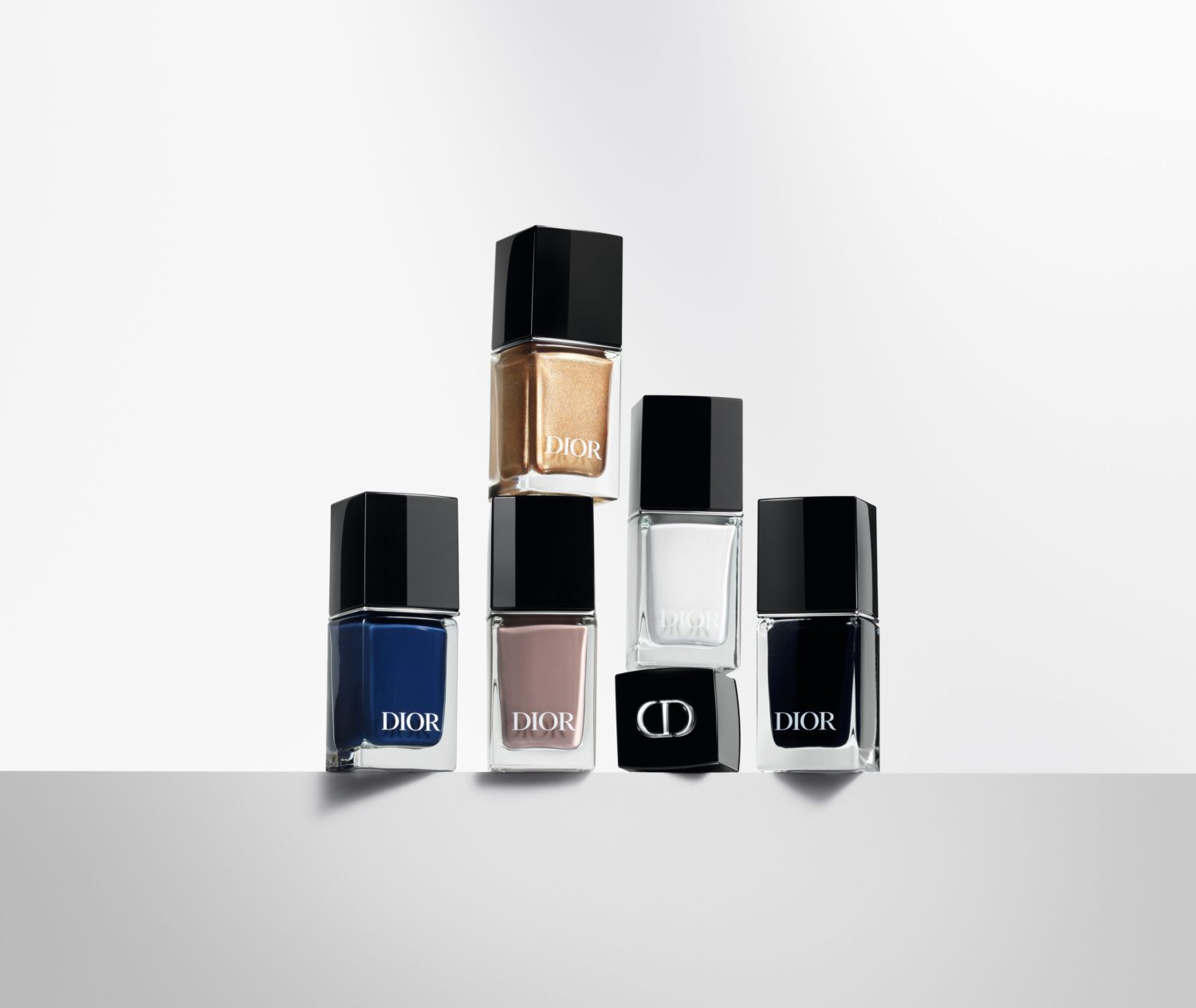 The new Dior Vernis collection consists of 21 shades and offers a color story ranging from the lightest to the most intense tones. A chromatic crescendo of natural shades from pinks and reds, to fulfil every desire.
Peter Philips puts all his expertise to work, presenting six essential shades: the perfect white 007 Jasmin and its opposite, the deep black 902 Pied-de-Poule, the elegant 206 Gris Dior, the intense midnight blue 796 Denim and the festive pearlescent gold 513 J'adore. Vibrant and pigmented, each color embodies a facet of the Dior wardrobe.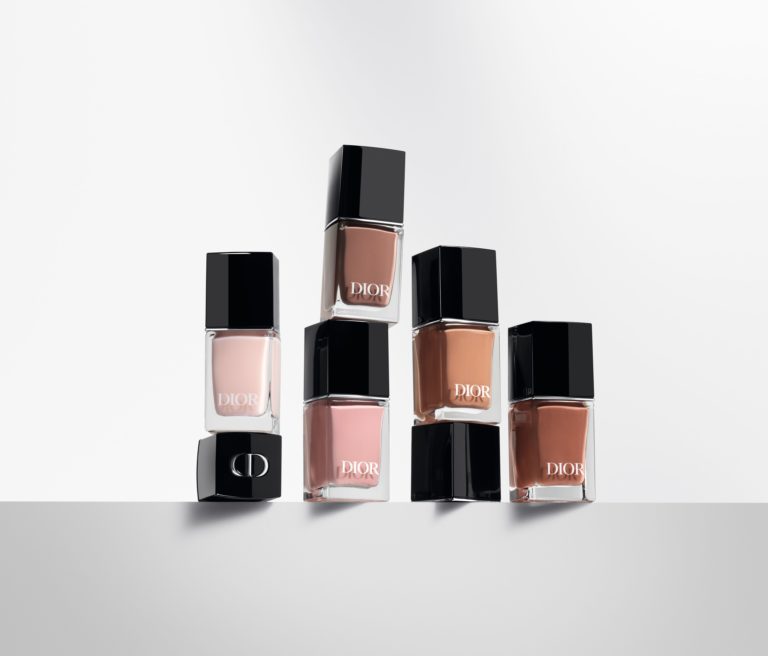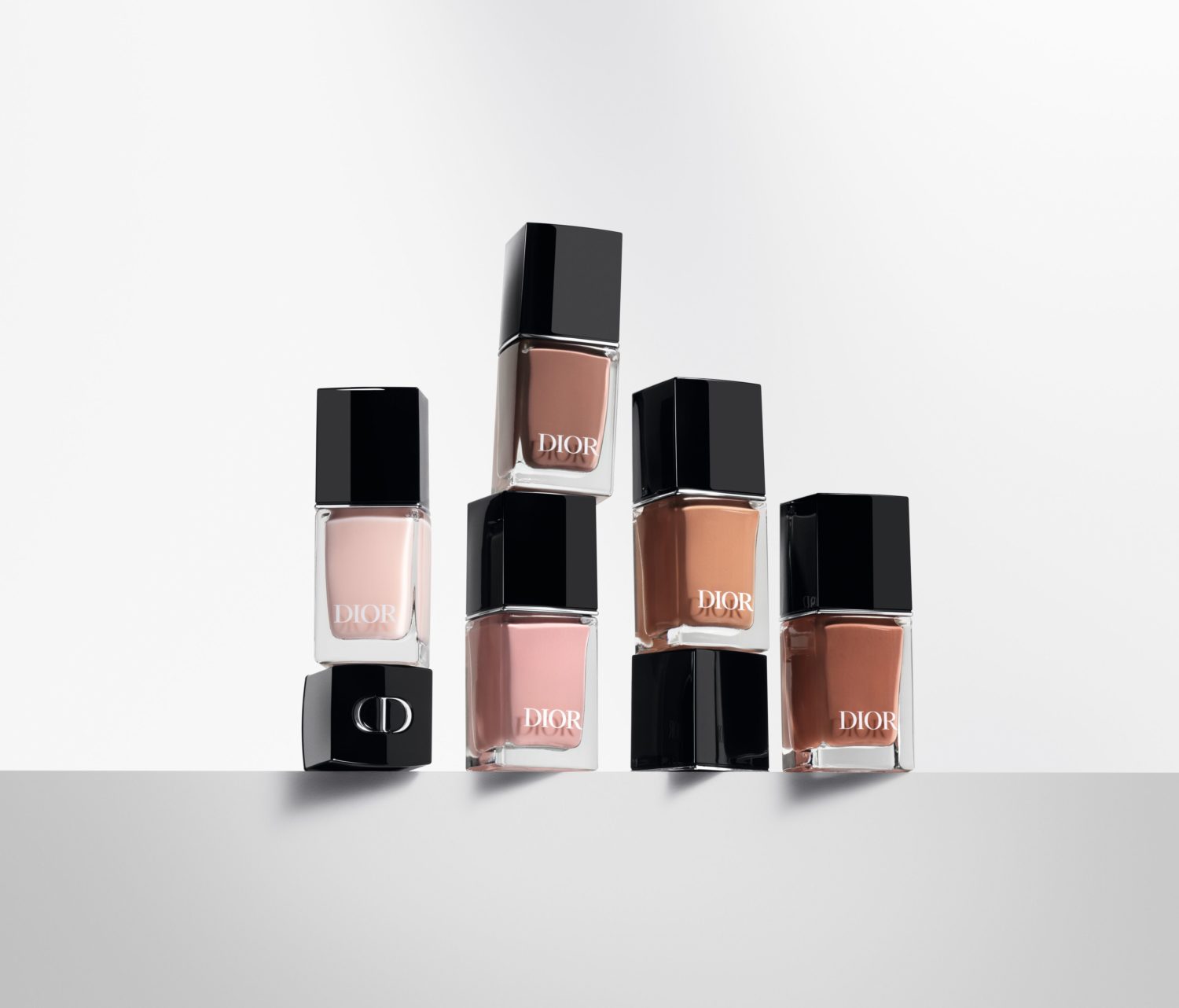 Two limited-edition nail polishes have been added to this permanent collection. Their reflections play with the subtle autumn light: Rouge Atelier, a red shade with hints of brown and heightened by golden glitter, and Osée, a transparent beige illuminated with pearlescence, to be worn alone or as a luminous topcoat.
Created in the Dior laboratories, the nail polishes are enriched with a more natural and even higher-performant formula. This formula includes nourishing pistachio oil and a peony extract, ensuring softness and protection. Increased nail care and natural-origin ingredients combined with an ever more couture spirit: without compromising on performance, this formula ensures longer-lasting polish and a flawless color finish.
The nail polishes are adorned with a new, more sleek packaging, accentuated by a midnight blue lid and the iconic Christian Dior logo. A contemporary design and an ultra-desirable signature are also displayed on the new packaging: the new bottle incorporates 7.5% recycled glass and a cap made of 100% 2 recycled plastic material.
Remaining sleek, easy to hold and completely portable, the bottle retains its perfectly ergonomic brush: supple, flat, and slightly rounded, allowing for easy and precise, flawless application.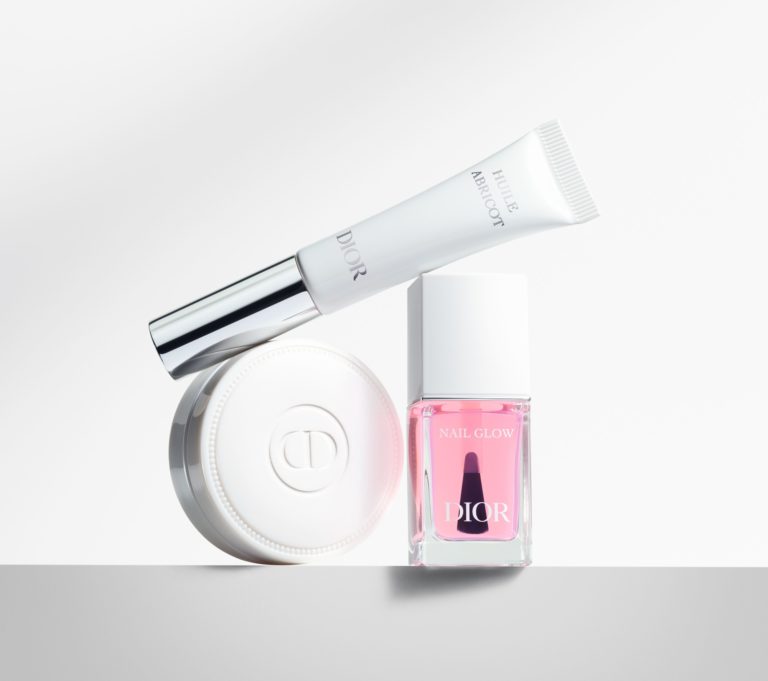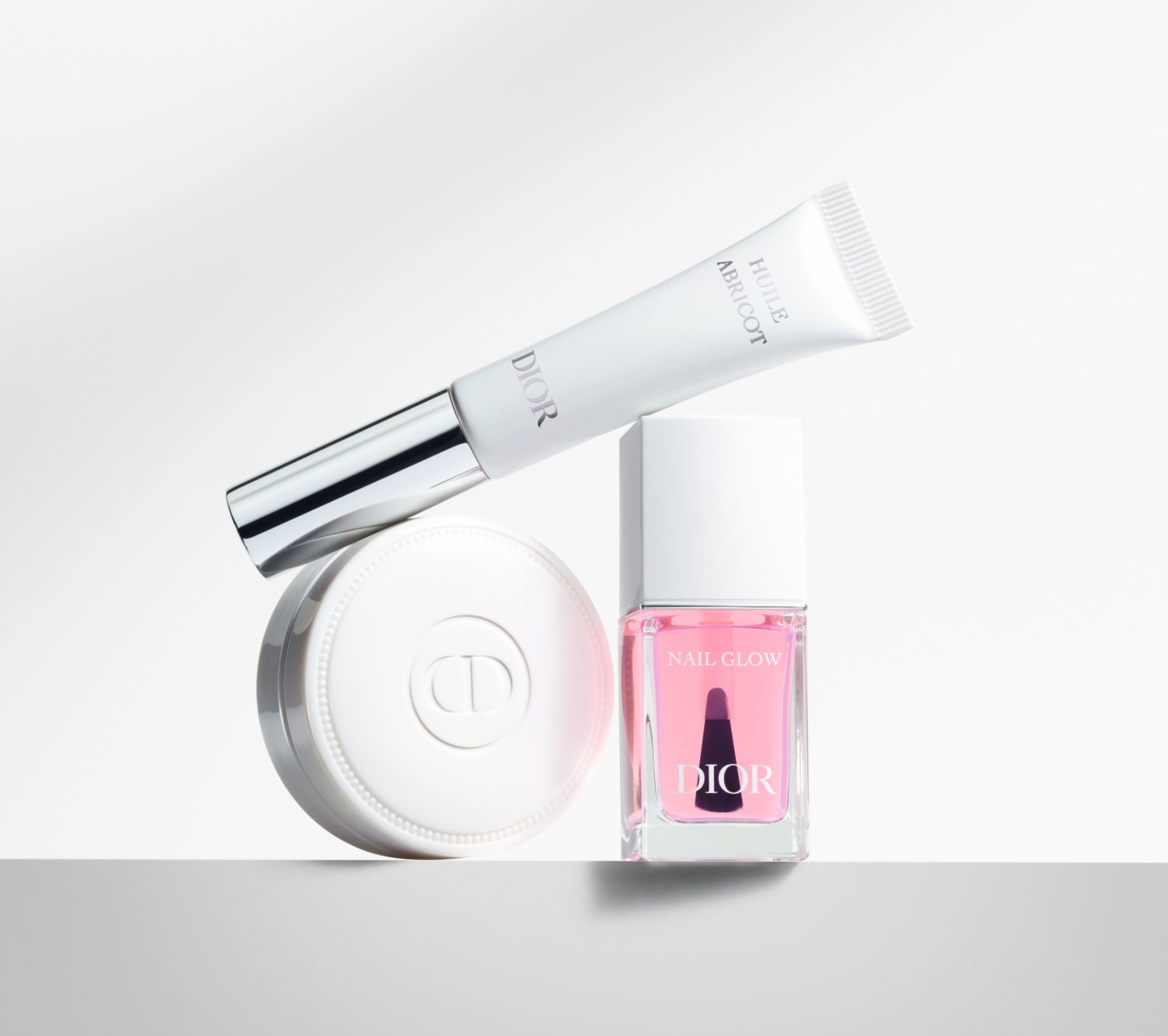 Six key treatments make up the new Dior manicure routine, including the must- have Crème Abricot and Huile Abricot.
A classic since 19631, the Crème Abricot offers a formula with apricot oil, now enriched with a 100% natural-origin seaweed extract. This extract, rich in plant- based taurine, is known for its energizing properties as well as its ability to strengthen and beautify the nails. The appearance of cuticles is improved. The Crème Abricot is applied around the nail with a gentle massage, preferably in the evening to let the treatment act intensely overnight.
A cult favorite since 20141, the Huile Abricot, a portable oil treatment, smooths and strengthens nails while deeply rehydrating the cuticles thanks to the addition of three oils: apricot, camellia and argan. Morning or night, one swipe with the customized brush on each finger is enough.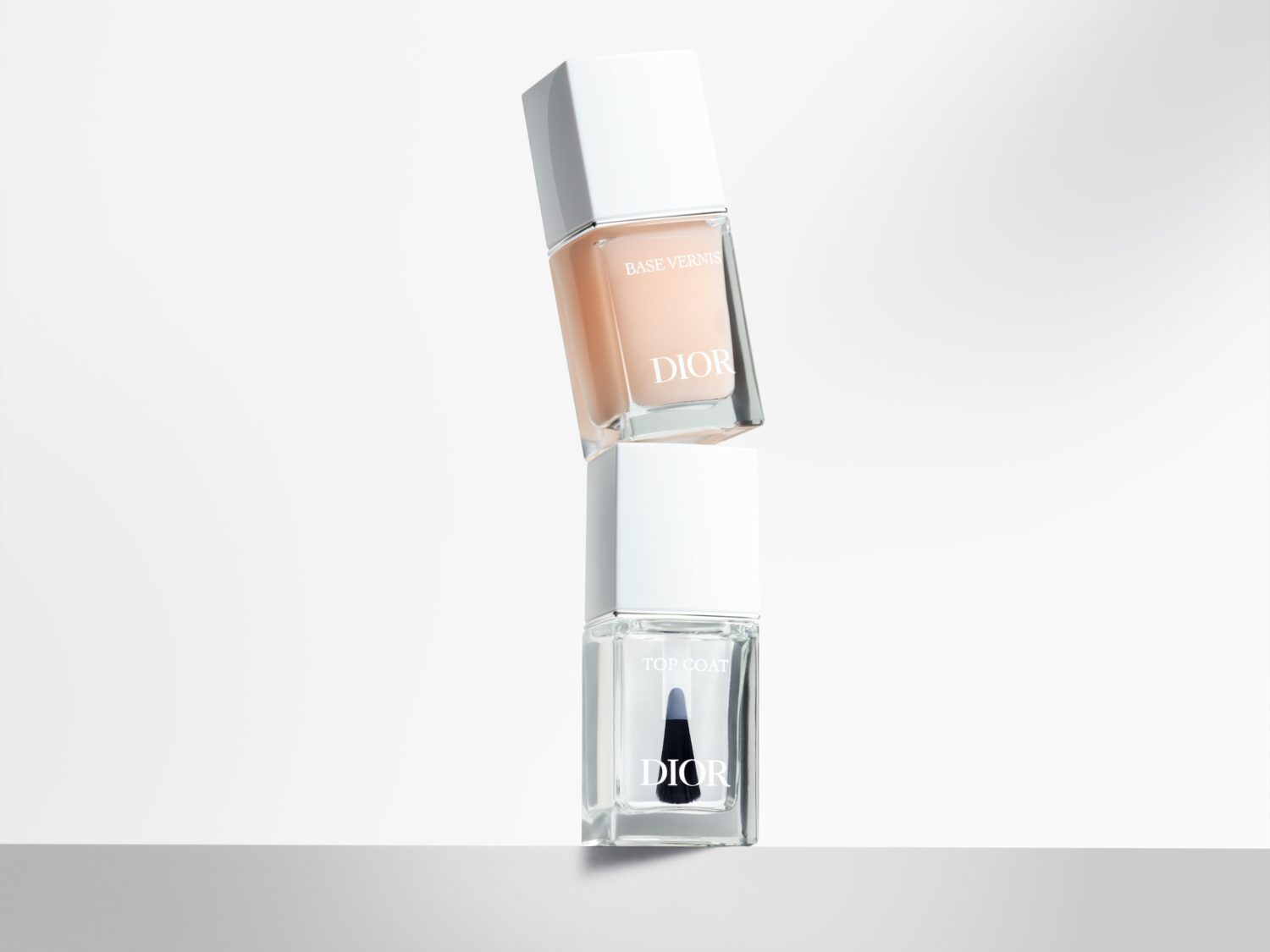 For a perfect manicure, the Base Vernis combines apricot oil with peony extracts and pistachio extract – a perfect trio of ingredients to protect, strengthen, and prepare perfectly the nails for polish application. Dior has also selected peony extract for its gentle effect in the Nail Glow formula, and apricot oil for the Top Coat. All three can be used alone or in addition to nail polishes to elevate the manicure. Lastly, the Dissolvant Douceur, also formulated with apricot oil, completes the ritual by removing polish gently without drying out the nails.
The new collection is available online from £27 at Dior.com