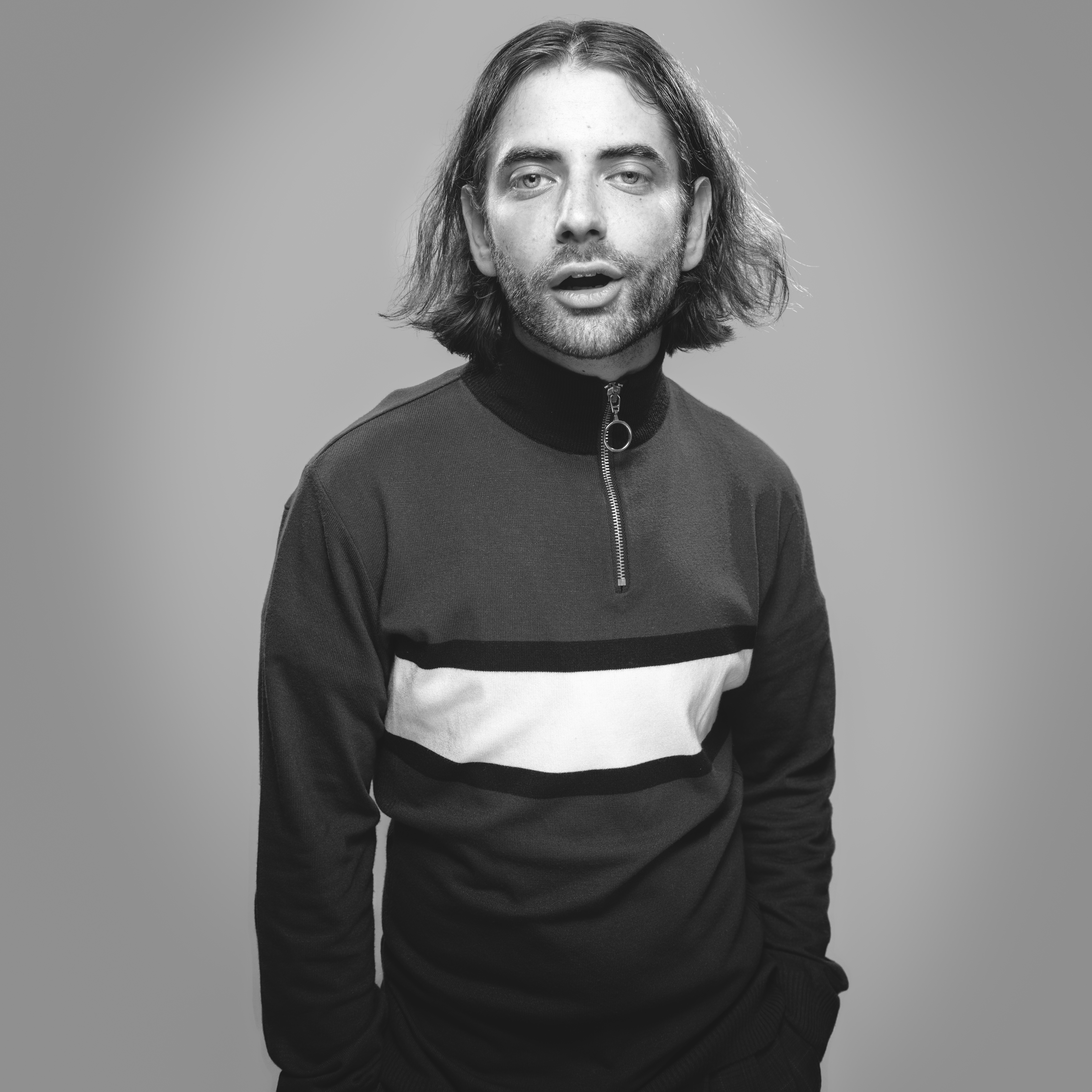 Listening to Leo Law sing is like a breath of fresh air. Soulful yet dreamy his music has an almost otherworldly aspect to it. With a hauntingly, harmonious voice coupled with introspective lyrics he should be at the top of your list of artists to look out for this year.

His last single 'Let Your Guard Down' was a deeply moving and insightful track that explored the difficulty of looking for love in the modern digital age. As Leo puts it, "It's similar to the way some people approach relationships as a game, playing with the mind and emotions to gain control."

Leo explains, "The inspiration for my writing always comes from my personal experiences and emotions, things I've gone through. I've experienced my fair share of love and heartbreak but also a lot of grief in my life. Leading to many, many years of insomnia and some struggles with addiction, all of which can affect your brain is pretty significant, and I suppose stimulating in some ways. I use music as a catharsis, a way to work through those situations."

He mentioned that when it comes to writing he doesn't, "really have a specific process. Songwriting starts somewhere different for me every time. Sometimes I'll start with a little melody phrase I've noted down or sometimes it starts with a chord progression. My phone is full of voice note ideas which serve as inspiration for the next time I sit down to write."

When asked about his musical influences Leo said, very excitedly, "I've always had a super eclectic music taste. My dad introduced me to artists like Jeff Buckley and Amy Winehouse. He also listened to a lot of country like Alison Kraus and The Dixie Chicks, despite my protests! I was a big fan of pop groups like Blue and Sugababes, and R&B groups like Destiny's Child but the anime sensibilities of Gorillaz really appealed to me as well."
He continued, "As a teenager, I was your classic emo kid full of angst so I listened to a lot of Underoath, Saosin and Panic at the Disco. Everything I've ever listened to has shaped my current sound, whether it's evident or not. But I'd definitely count Jeff, Amy and Sade as my major influences."

Leo's student days at Leed's has also had a huge influence on his music. He told me, "I saw it as a time to experiment with music and develop my own personal style. I met a lot of other musicians up there and collaborated with other writers."
I asked Leo if he knew that music was always something he knew he wanted to pursue?  He elucidated, "I don't know if there was a specific moment. It's just something I knew I always wanted. I've always loved singing and have always been really interested in music and the industry. So, I began writing songs from a young age and that just developed into whatever this is now."

2019 seems to set to be a busy year for Leo as his next single Buried is due to be released on Friday 25th January. He smiled bashfully with a glint in his eye and said, "Myself and long-time friend and collaborator Dottee Simone created another video as well, with another friend Adam Baranowski directing and editing. I'm really excited for that. It's so weird and wonderful – I can't wait for people to see it! I have loads of other material I can't wait to release this year."

Buried is out now.