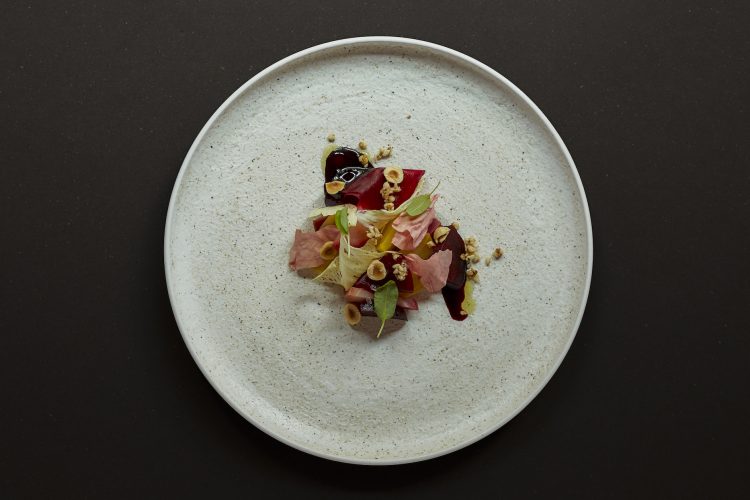 A restaurant named after a South American exotic hallucinogenic plant in a hotel named after a Mediterranean mythical aphrodisiac with narcotic properties – who can resist?!
Our journey started with the imposing entrance – a foyer akin to an Inca Temple, atmospheric and brooding with welcoming golden accents. We shivered in anticipation of what was to come.
We were greeted warmly, by name, by tMichal, the Maitre d'Hotel, who led us to our seats on a plush velvet banquette. He took us through the menu choices – Peruvian staples such as ceviche, some incredibly delicious-looking twists on modern tapas, and we ordered cocktails whilst deciding what to choose.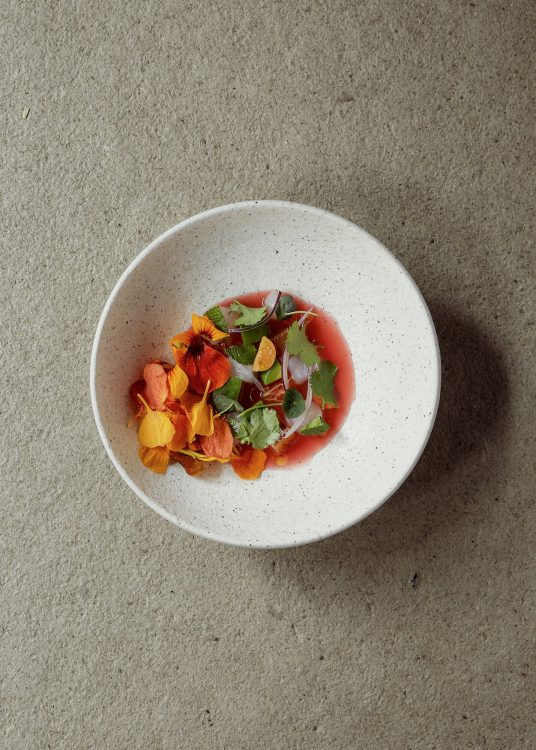 The menu favoured interesting fish and green options, although meat lovers benefitted from dishes such as duck breast – canard des Dombes, with quince and braised endives, and lamb loin and there were also vegan options such as celeriac ravioli. We settled on a sharing experience, choosing potato churros coffee and bottarga, Ortiz anchovy with harissa and pecorina as amuse-bouches, with the sea bass ceviche, blood orange, red onion and nasturtium, octopus with aji pancha, avocado and tomatillo, dry aged beef sirloin with wild broccoli and pickled onion, and grilled aubergine.
Sipping on my signature Mandrake cocktail, perfectly blended with a kick, I considered the beautiful décor; the ceiling mural of fantastic South American beasts and flora – the more I looked the more I discovered: a god statue in the corner, the view through the windows to the famous Waeska cocktail bar. I thought maybe I was hallucinating when I spied the artwork there – I will leave this for you to discover!
The ambient lighting, the flavoursome alcohol coupled with the luxuriously comfortable seat, the laid back atmosphere after a long, frantic and arduous day at the office, lulled me into a state of relaxation.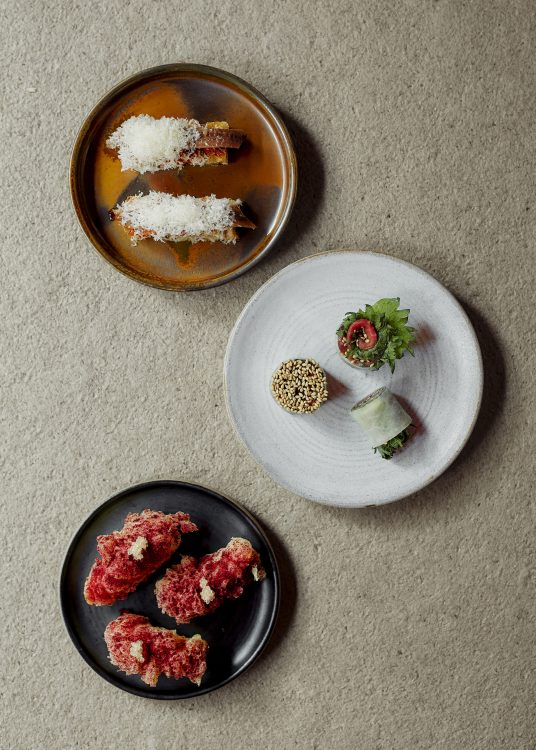 Then the food arrived.
The flavours, the freshness, the startling explosion of taste on the tongue awakened me . Micheal presented the dishes himself and explained each one. Freshest ingredients, artful marrying of flavours – a culinary triumph. Michael offered us fresh sourdough bread with homemade butter and olive oil to accompany the sauces; it was so good and I silently resented my companion as he took the last piece.
We didn't really have room for dessert, but it would have been rude not to, so I opted for the cheeseboard – a superb the Tipperary blue, completed my feast. My companion impressively ordered buckwheat and date pudding which he valiantly managed to finish, despite his declaration of 'I couldn't possibly!'
As it's all about the food, I don't usually comment on the service, but the staff here were friendly, and also unobtrusive – I did not notice that my completely empty plate had been taken and new cutlery supplied; the service was seamless. Michael personally spent time with customers, no mean feat as the restaurant was nearly at full capacity, and the whole dining experience was a joy. Although the restaurant was very busy, there was no sense of rushing, the whole vibe was laid back with a sense of wellbeing, and even though we had couples either side of us, there was no sense of intrusion and a feeling of space.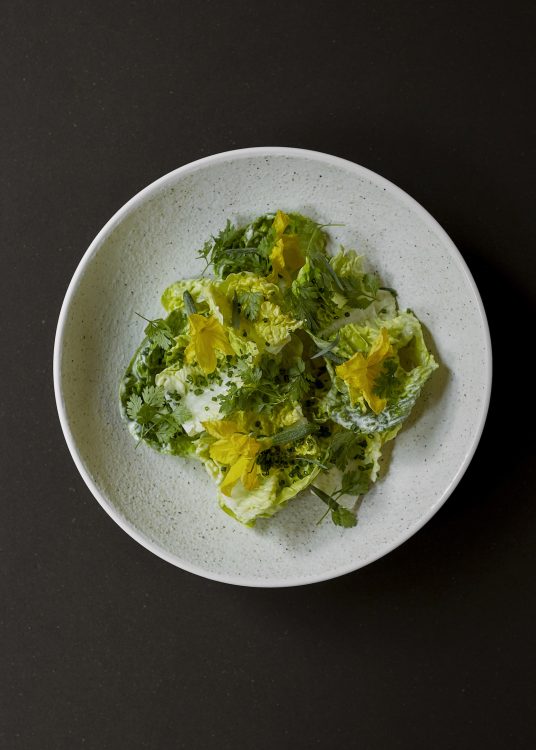 The food speaks for itself, but this was an experience. I assure you, Yopo is so much more than the sum of its beautifully cooked and presented fresh food. The wonderful décor, the convivial host,and the friendly and efficient staff make for a complete immersion into South American fusion. I have sampled South American 'themed restaurants' before, more akin to Ronald MacDonald and incomparable to luxury dining.
We left Yopo asking ourselves two questions: who was the genius who came up with this concept? and When can we go back?
20-21 Newman St, Fitzrovia, London W1T 1PG