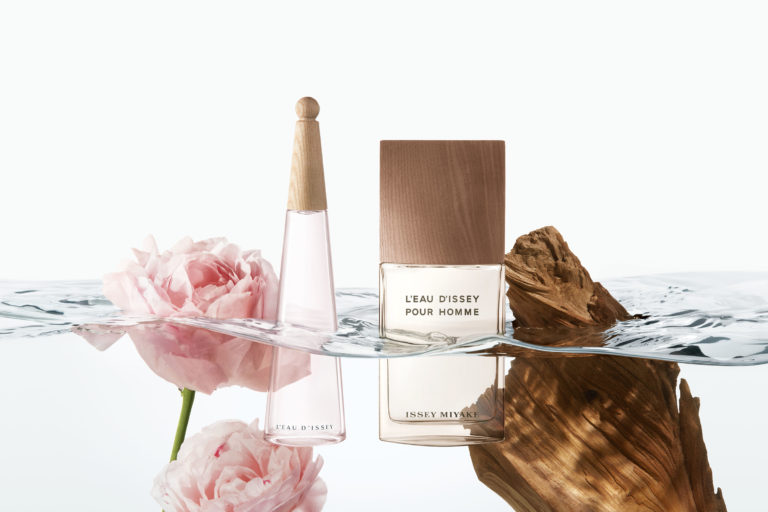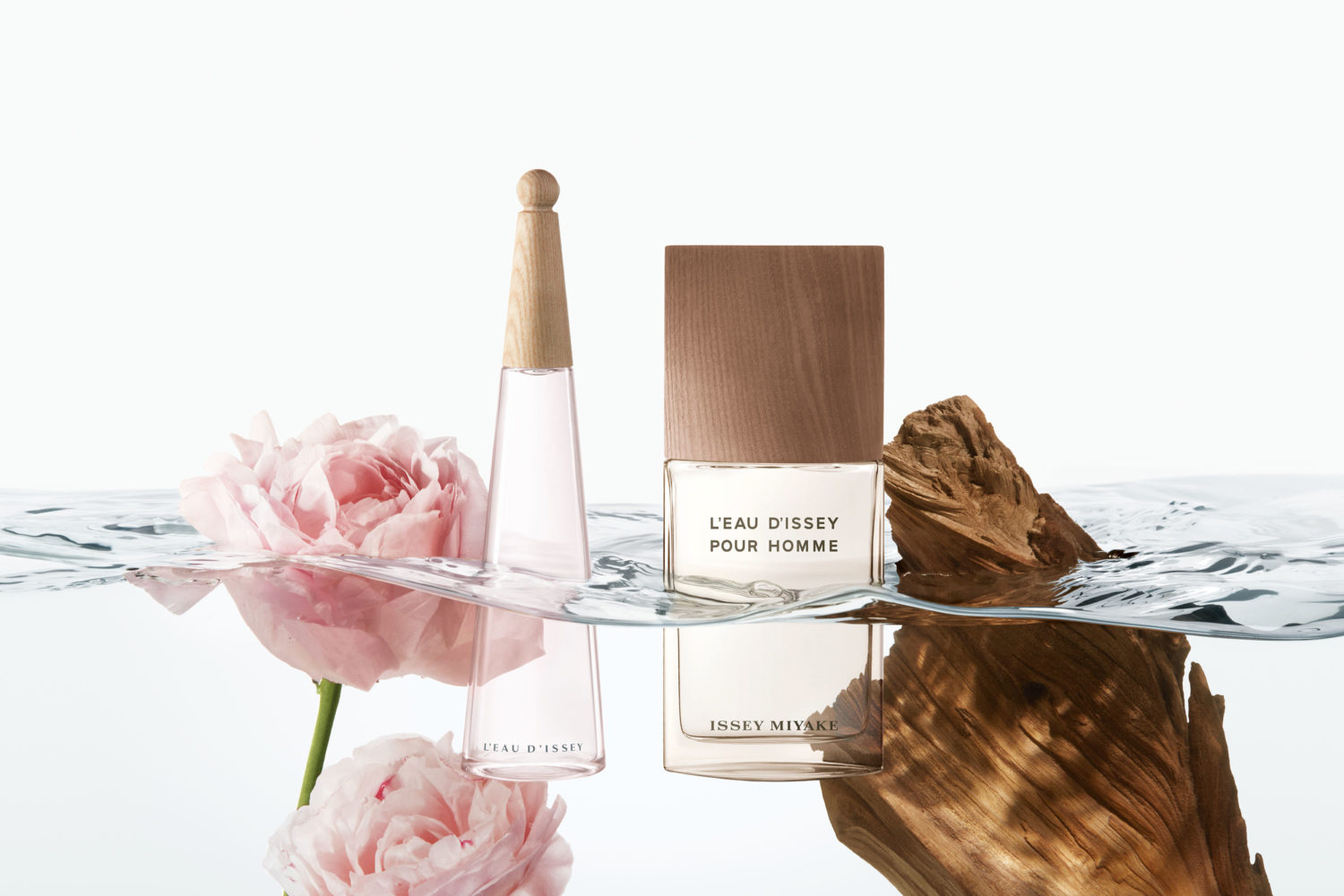 The Issey Miyake teams presented master perfumer Marie Salamgne with the idea of creating two new perfumes which would offer a modern take on their most iconic fragrances: L'Eau d'Issey and L'Eau d'Issey pour Homme.
The perfume house wanted these new creations to reflect their values, looking for fragrances that would be environmentally friendly, vegan and with primarily natural ingredients sourced in an ethically responsible and sustainable manner. This project, although achievable, became a challenge for the perfumer as it was to take on two legacy products, refashion them and create something that would inspire the next generation of Issey Miyake consumers.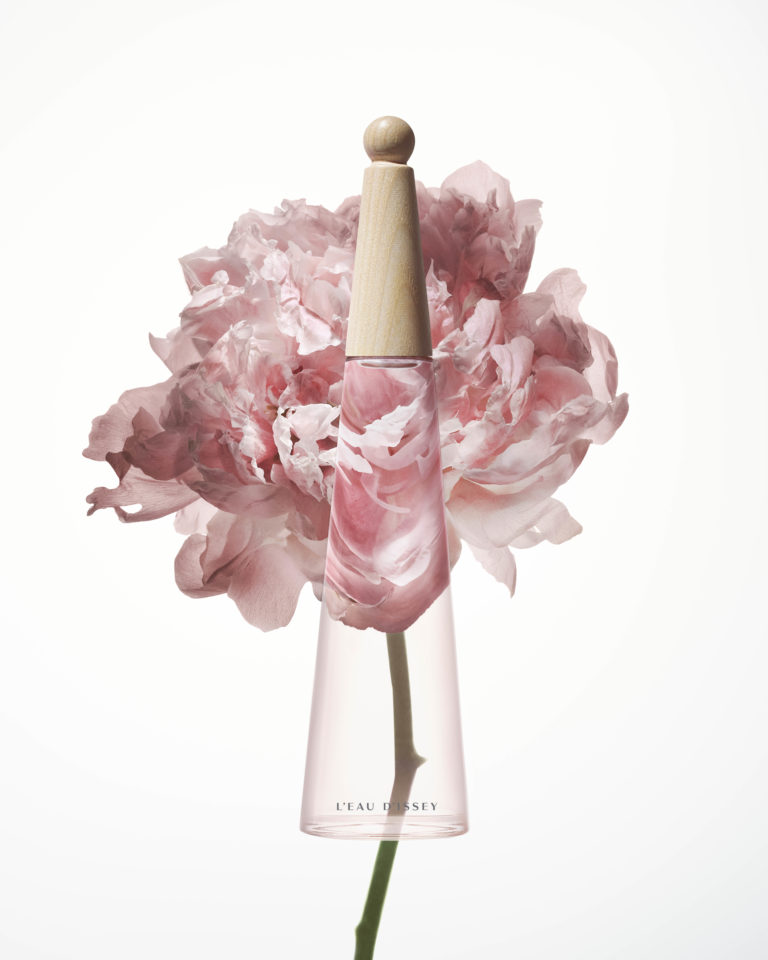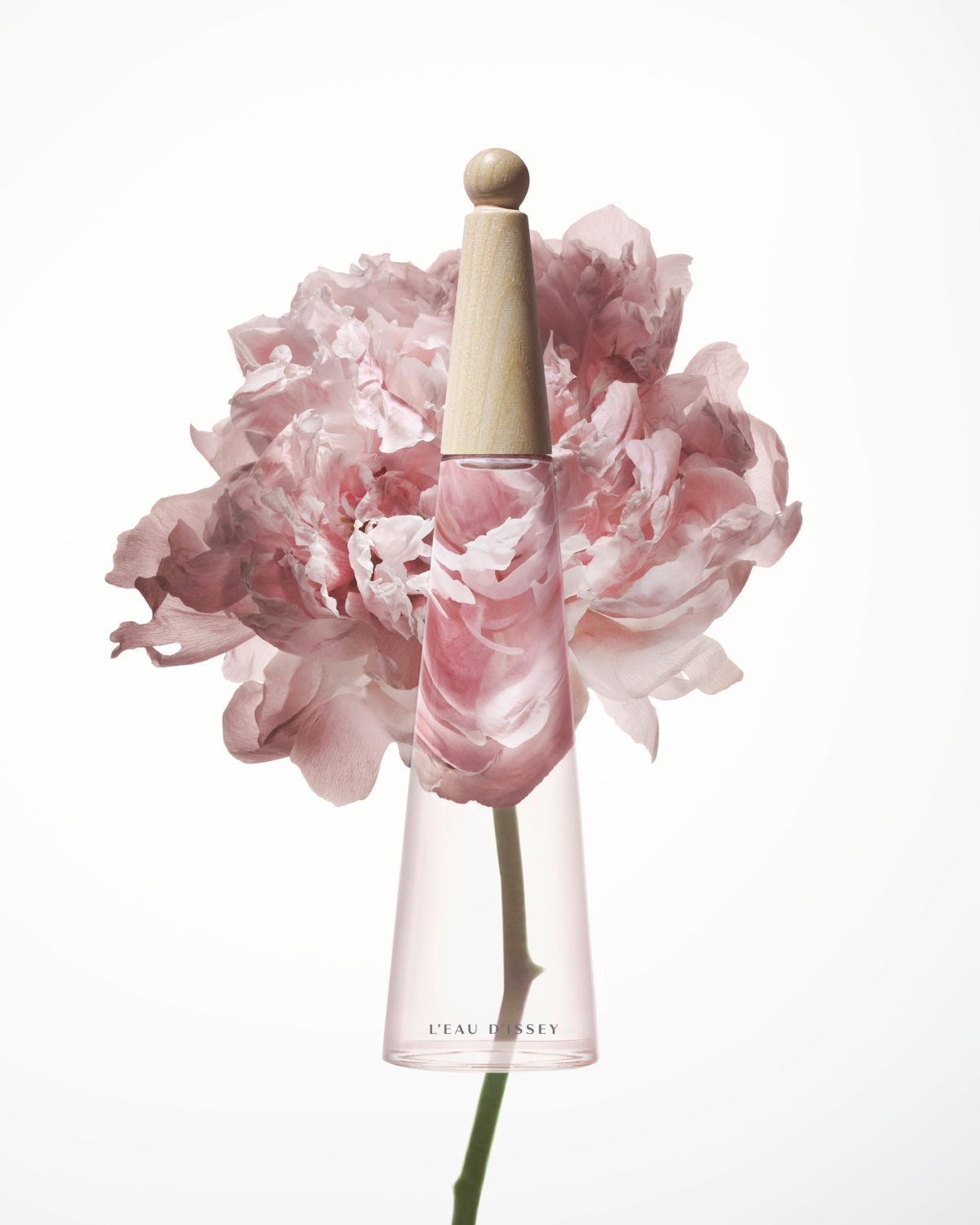 Created with a design signature in mind, the Issey Miyake perfume house sought to work around its sustainability values, with comprehensively eco-designed packaging. The bottles that hold these two new fragrances are now made of 20 percent recycled glass, with their covers made entirely from natural wood and no plastic components. Their original creator had always envisioned the product as an ode to nature, water and simplicity, so in developing this fragrance plastic-free, it not only honours its past legacy but the legacy it is redefining today.
L'Eau d'Issey and l'Eau d'Issey pour Homme, both deeply rooted in water, were in fact considered to be pioneering fragrances due to them founding the family of aquatic perfumes in the 90s.
Speaking with Marie Salamagne about this new journey for the brand, she describes, "The original fragrances also contained other notes along with these marine aspects: woody citruses in l'Eau d'Issey pour Homme, and fruity florals in the female version."
Marie continued, "I created l'Eau d'Issey Pivoine and l'Eau d'Issey pour Homme Vetiver by picking out two notes which were already present in the original compositions, peony and vetiver. L'Eau d'Issey Pivoine and l'Eau d'Issey pour Homme Vetiver take these beautiful ingredients from the original formulations and bring them to the forefront to create two new olfactory stories for l'Eau d'Issey."
These two versions are very much a part of the legacy of Issey Miyake perfumes while also remaining a modern, lyrical tale with natural olfactory signatures. Working with molecules that mimic the smell of water, Calone® was the first among them, with its distinctive ozonic marine smell. Invented by Firmenich in 1990, it is what made the signature 1992 fragrance of l'Eau d'Issey and l'Eau d'Issey pour Homme in 1994.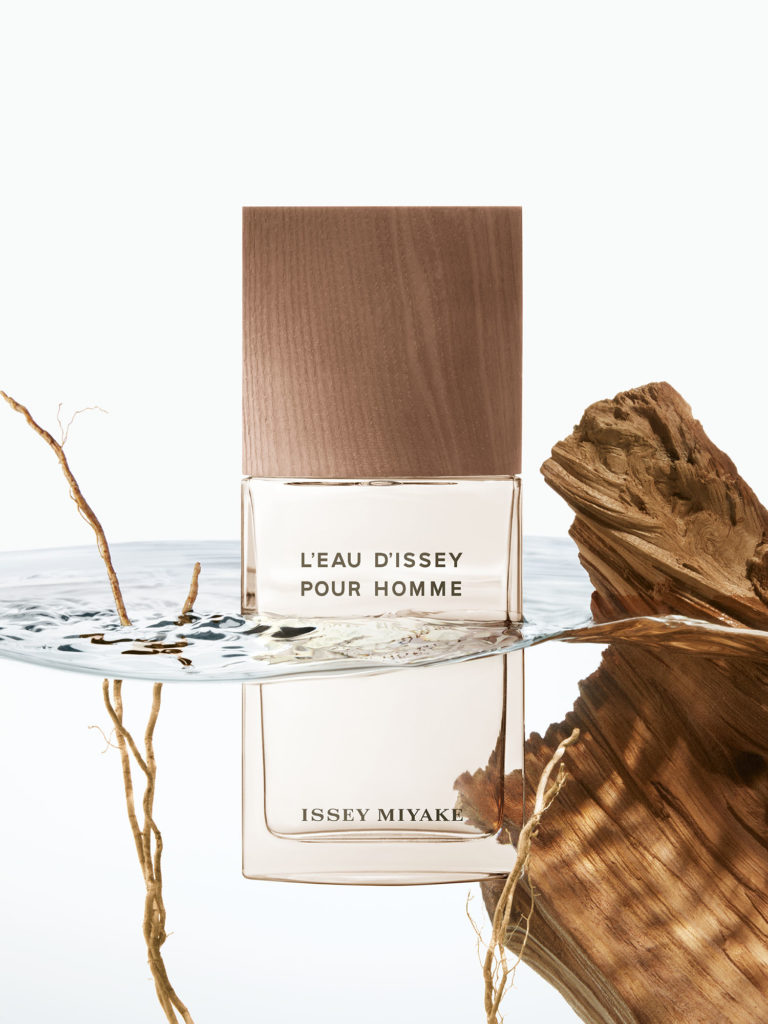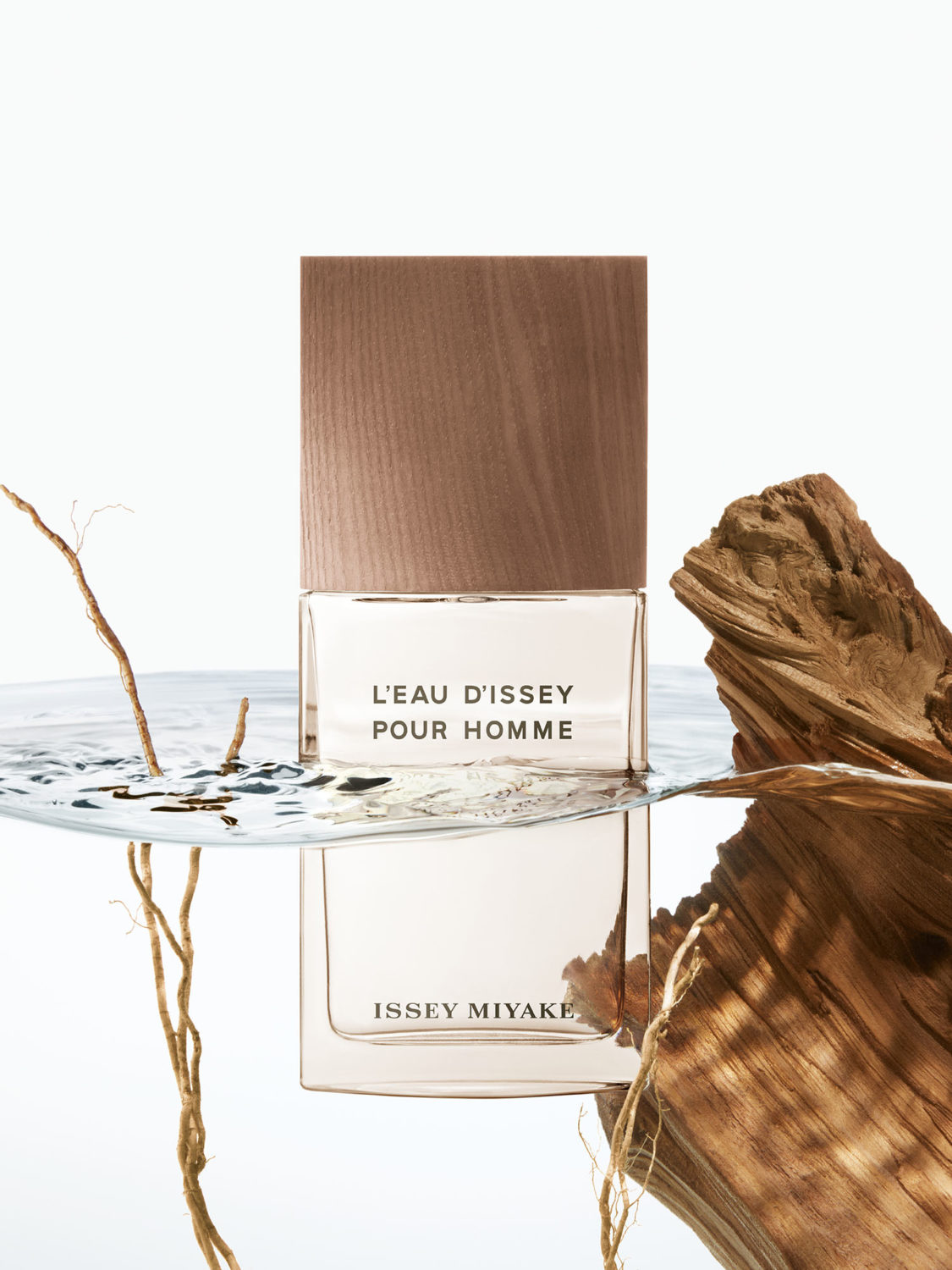 The same molecule has been translated into the newer l'Eau d'Issey pour Homme Vetiver perfumes.
Marie revealed, "For l'Eau d'Issey Pivoine, I took a related molecule, a little more floral and greener, but which essentially has the same base. That being said, imitating a smell is not the same as conveying a sensation. A sensation is an intimate, more personal experience and is made up of multiple components, making it complex."
Marie emphasises the power of water to the Issey Miyake story, "For me, water gives off a sensation of freshness and power. For l'Eau d'Issey Pivoine, I tried to translate the freshness of water by using an extremely luminous, budding floral note, which, when combined with the aquatic notes, recalls the sensation of early spring. For l'Eau d'Issey pour Homme Vetiver, I chose responsibly sourced Haitian vetiver to convey this sensation of power, but also deep purity, which are both impressions that are deeply associated with water for me."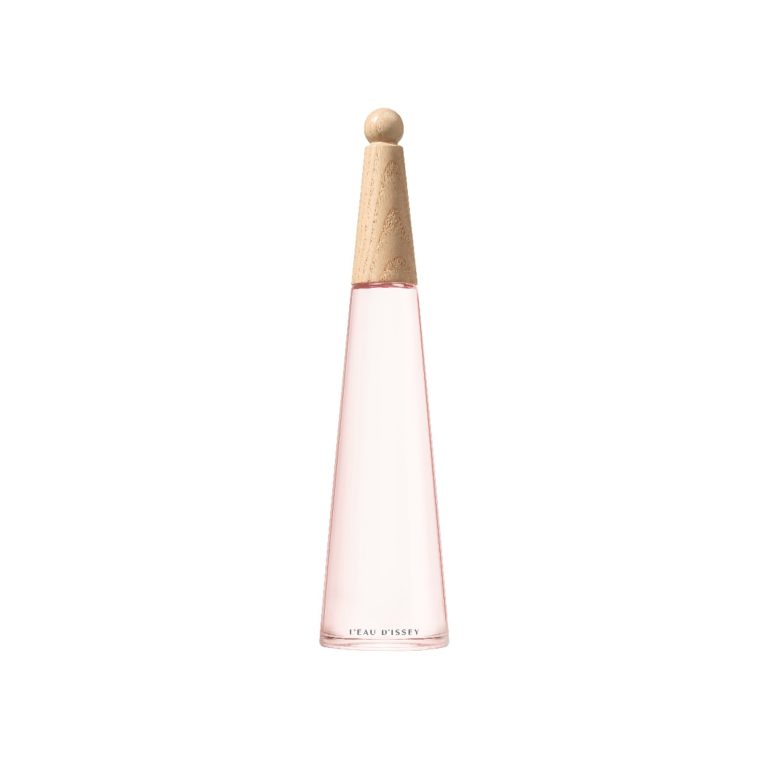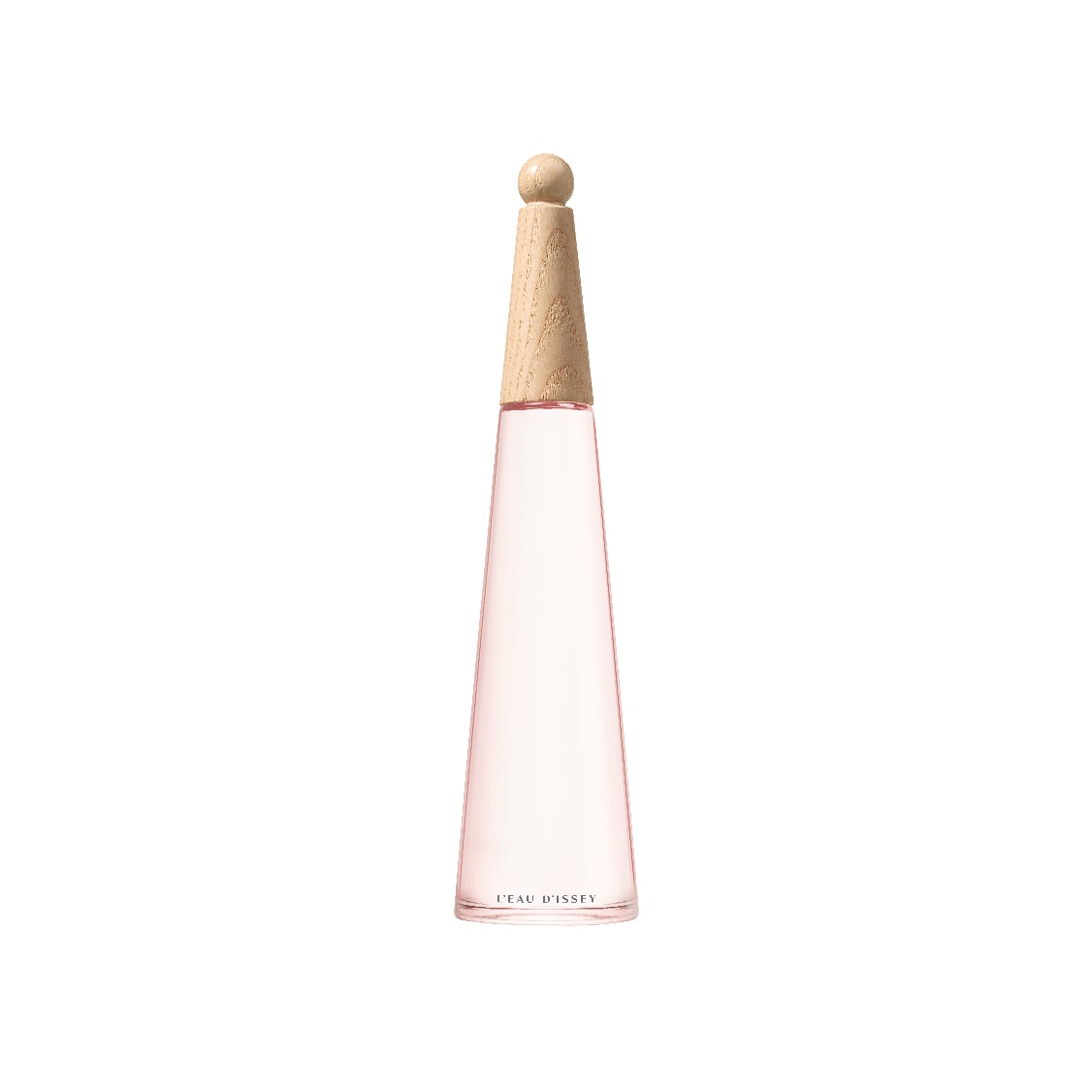 Despite the two original fragrances being nearly 30-years-old, aquatic fragrances still remain relatively new in the history of perfume, allowing many possible avenues for exploration.
Marie explains, "As the original accord was so deeply fresh, I did not want to change its character too much by adding heavy notes that would weigh it down and alter the core of these iconic fragrances. I wanted to respect the incredible legacy of Issey Miyake by highlighting ingredients that were already in the original fragrances, almost as an ode to the original perfumes and to the man behind the brand."
Coming up with an entirely natural composition that was also in line with the brand's identity required balanced thinking. Marie details, "It was a challenge important to the brand and for me personally too. The Issey Miyake perfume house has a genuine vision for its sustainable development. Issey Miyake was himself very inspired by nature, and very respectful of it too, and this commitment is reflected in all the perfumes of the brand, in their compositions as well as in their packaging."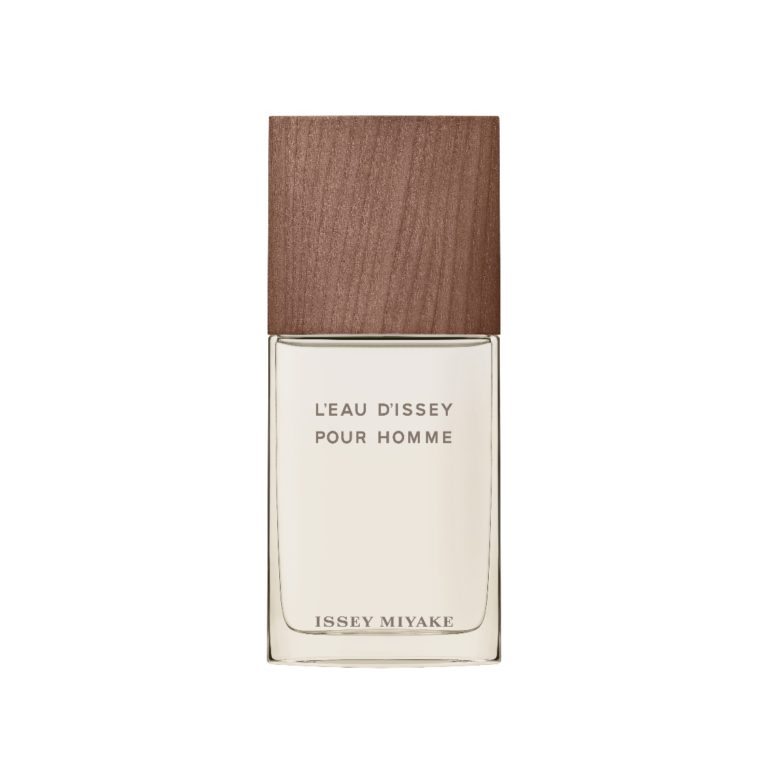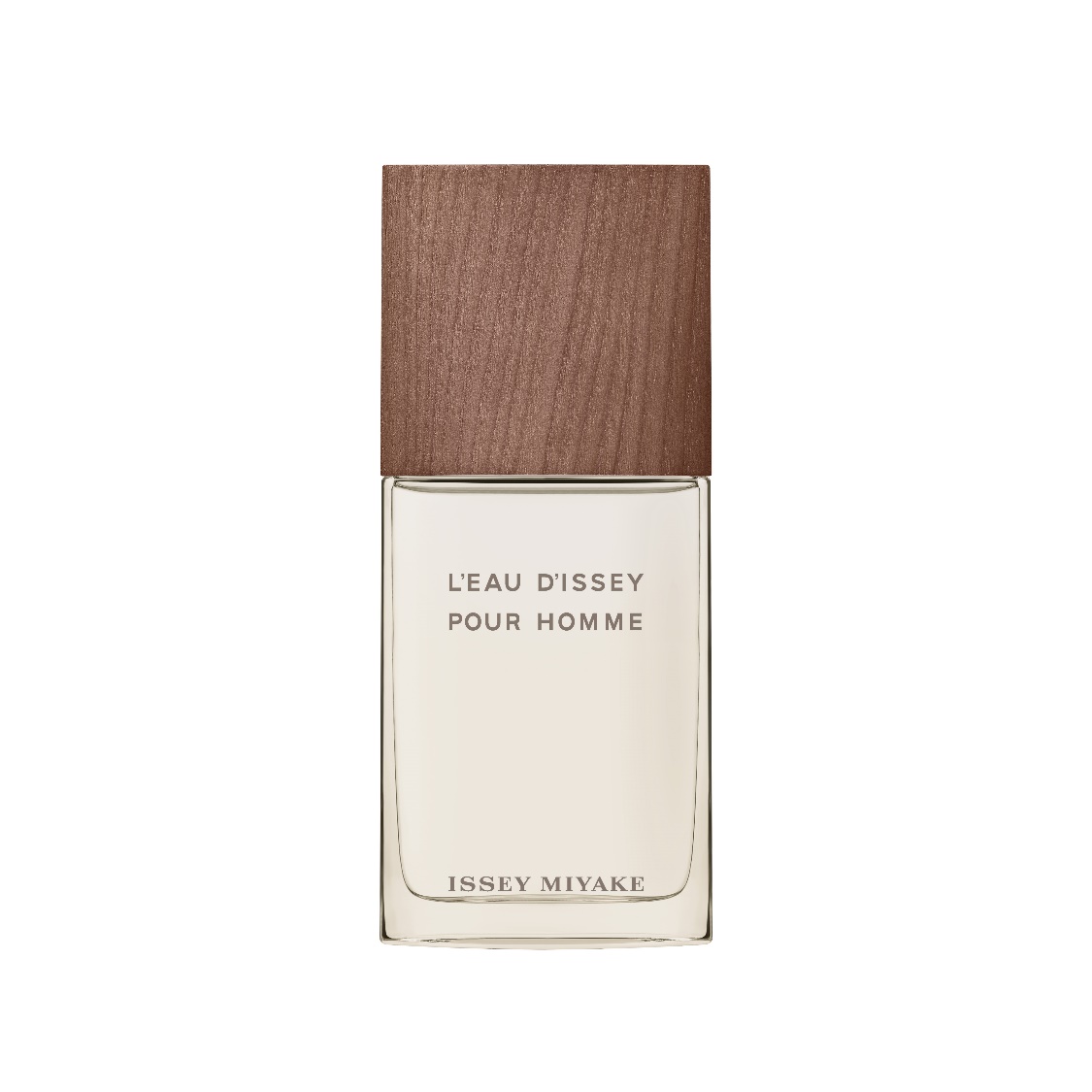 She continues, "I tried to balance beautiful natural ingredients with innovative molecules in my compositions. The floral heart of l'Eau d'Issey Pivoine is made up of two high-quality absolutes: Rose Damascena and Orange blossom. I also worked with a new 100% natural extract, a pear Firgood™ made using a new Firmenich technology which extracts the odorant components of the fruit without using any solvents, thus using less energy and producing less waste. The result is an extract which has an extremely natural, purer olfactory profile, obtained using a much cleaner extraction process."
In l'Eau d'Issey pour Homme Vetiver, the natural ingredients like Haitian vetiver are enhanced by the addition of an innovative biotech ingredient called Dreamwood™, which is a 100% biodegradable, vegan and carbon renewable take on a sandalwood note.
Marie reveals that digital tools like the EcoScent Compass application can be used to measure the proportions of all these ingredients and assess this balance.
She said, "The tool displays the percentage of natural ingredients in the compositions but also evaluates their environmental and social impact, their degree of renewability and biodegradability etc. These two perfumes rate very highly on this scale, with 87% natural ingredients in l'Eau d'Issey Pivoine and 93% in l'Eau d'Issey pour Homme Vetiver."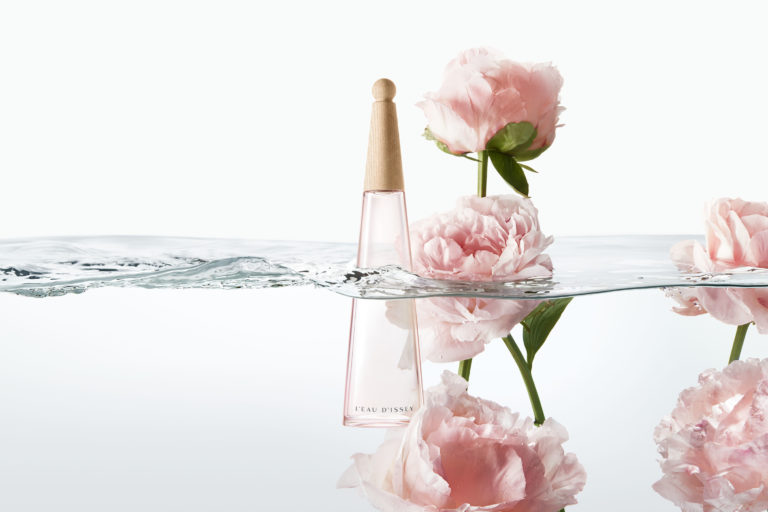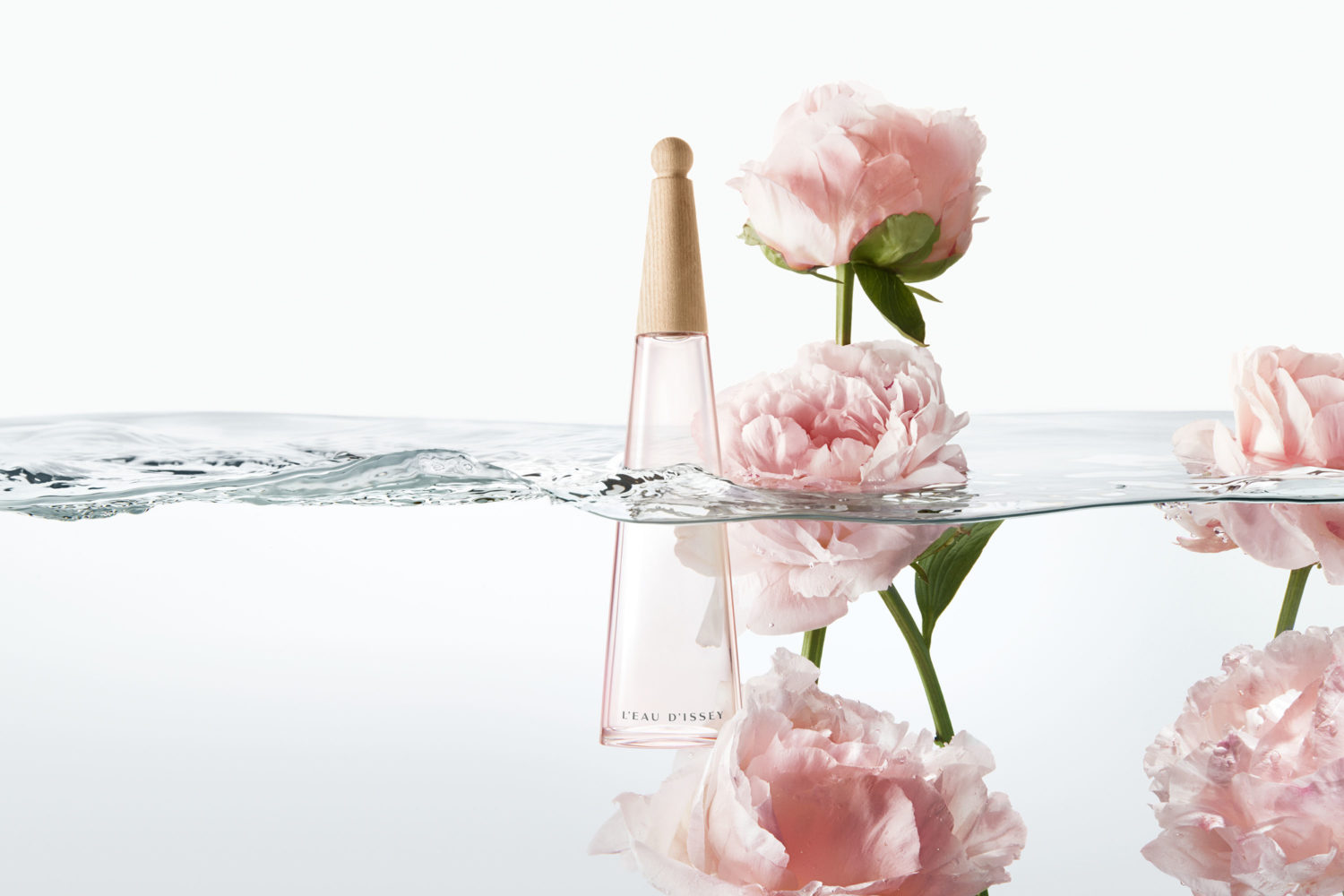 With parts of the fragrance extraction process being particularly difficult, l'Eau d'Issey famously features notes of peony, a flower that is too fragile to allow for natural distillation.
Marie reveals, "The original l'Eau d'Issey formula already had a peony accord in it, but I decided to recreate a new one myself. For this perfume, I created my own formulation of the peony note, blending natural ingredients like the pear and the rose in carefully calibrated and measured proportions. This search for the ideal combination of harmony and delicateness was a real balancing act."
She continues, "To me the peony is a silent flower that doesn't give itself up for extraction. It represents something that is fragile but also mysterious and sought-after because it presents a real challenge. In that sense, it is a very interesting flower in perfumery because it is always being reinterpreted. It is a boldly graphic flower with a distinct appearance, an elegant and mysterious bloom that perfectly symbolises Issey Miyake creations."
Issey Miyake L'eau d'Issey Pivoine Eau de Toilette £50 (70ml)
Issey Miyake L'eau d'Issey Vetiver Eau de Toilette £63 (50ml)