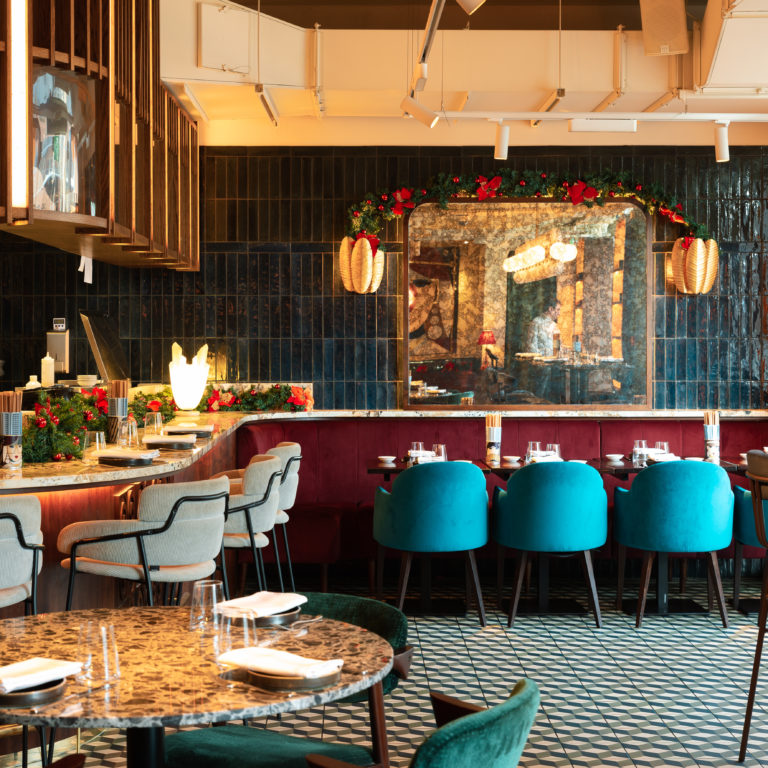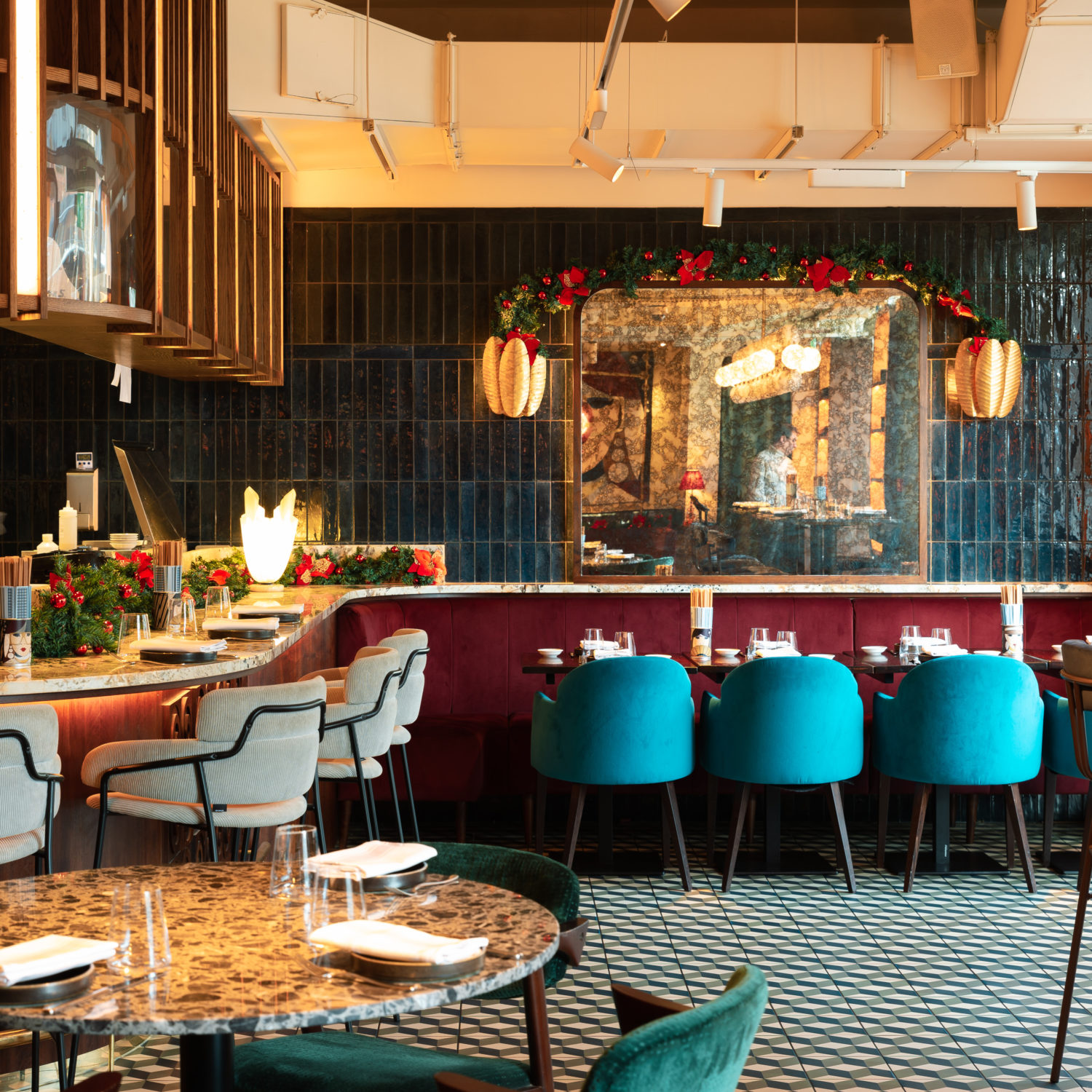 Middle Eastern and Sushi are not often things you want to hear in the same sentence. Two very different cultures, two very different flavour profiles, two very different parts of the globe. Islington's Jiji, created by Janina Wolkow, renowned restaurateur and the brain behind Sumosan, has braved the two incredibly complex cuisines in a combination dreamt up through travels around the world. Combining the creativity of the Middle East with the intricacies of Japan, Jiji has attempted to merge these two powerful palettes together with incredible precision.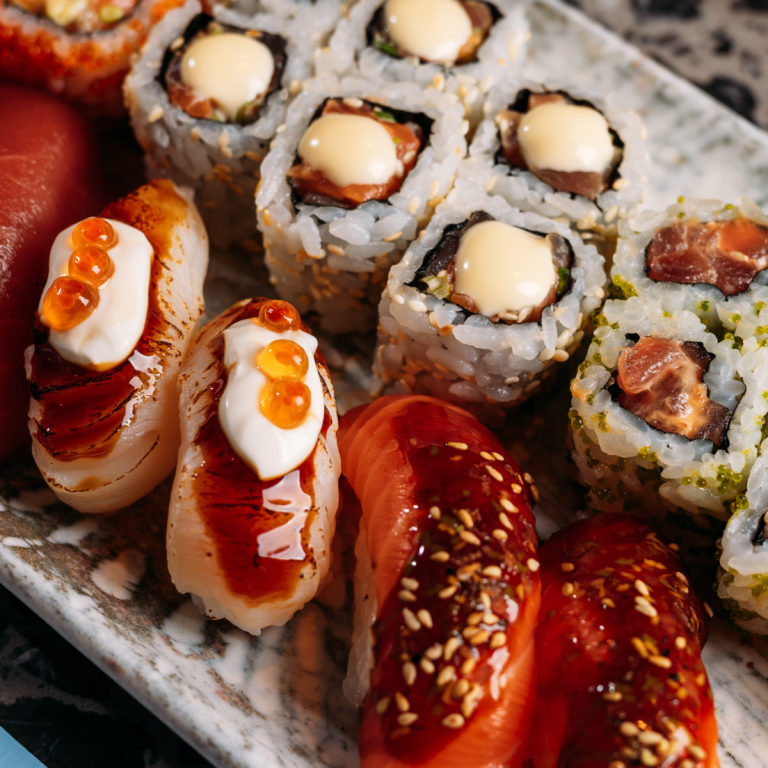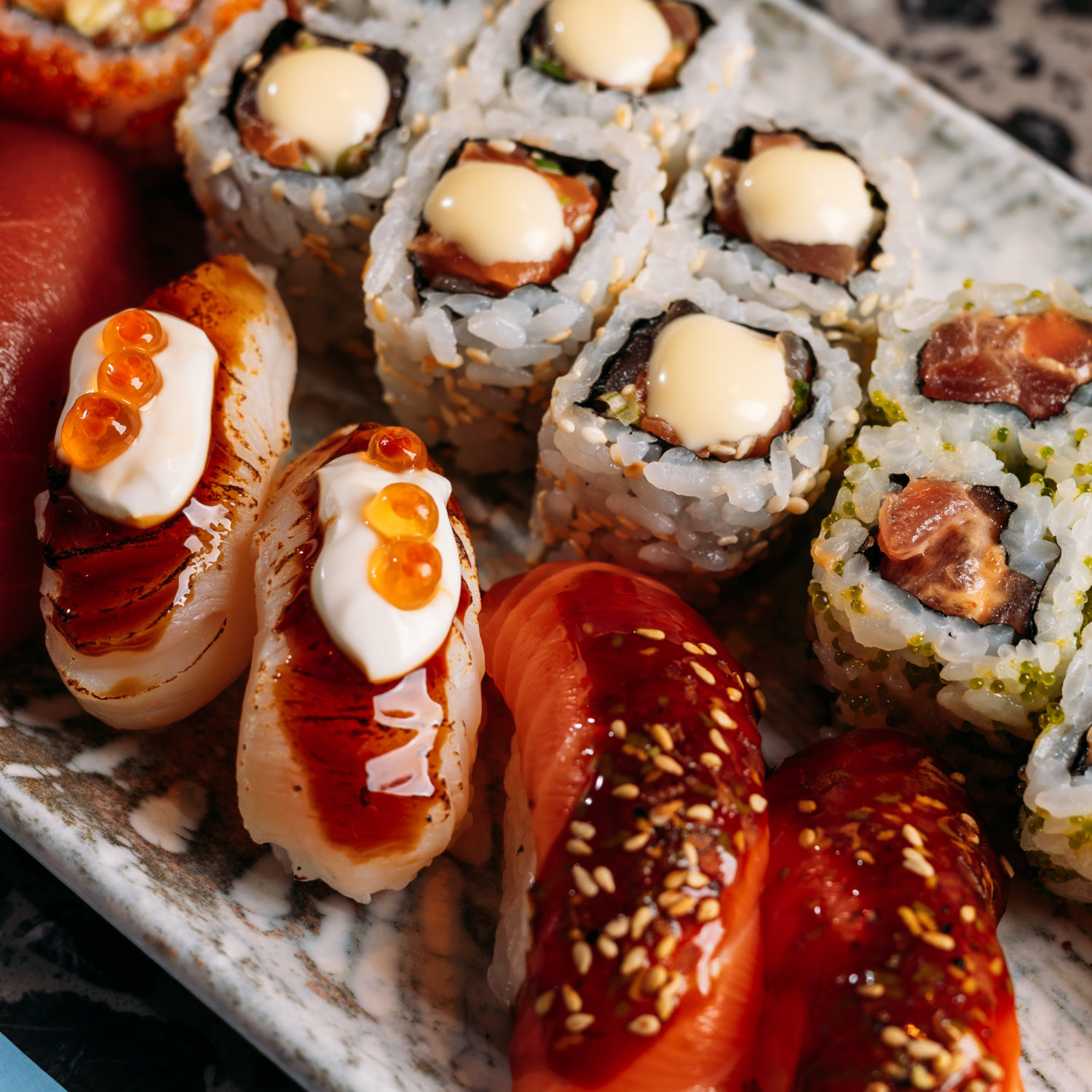 In a gloriously modern fashion, Jiji highlights an eclectic yet ambiguous art style. Instagram-worthy neon lights, beautiful velvet seating, pop art portraits and a stylish branding that's integrated into even the chopsticks. The setting, much like the food, takes the best parts of different cultures and subtly works out how they can best compliment one another. Just as Middle Eastern opulence meets minimalistic Japanese, Israeli Barbeque meets Robatayaki Grill.
Letting ourselves be directed by the friendly and attentive staff, we opted for a surprise selection to cover as many bases and favourites as possible. What proceeded to unfold did not disappoint. The starting line up included a selection of elegantly prepared Nagiri and Sushi Rolls. The Middle Eastern influence here is less impactful than the quality of Maguro and Chu-Toro Tuna prepared by hand by the Sushi chefs on show.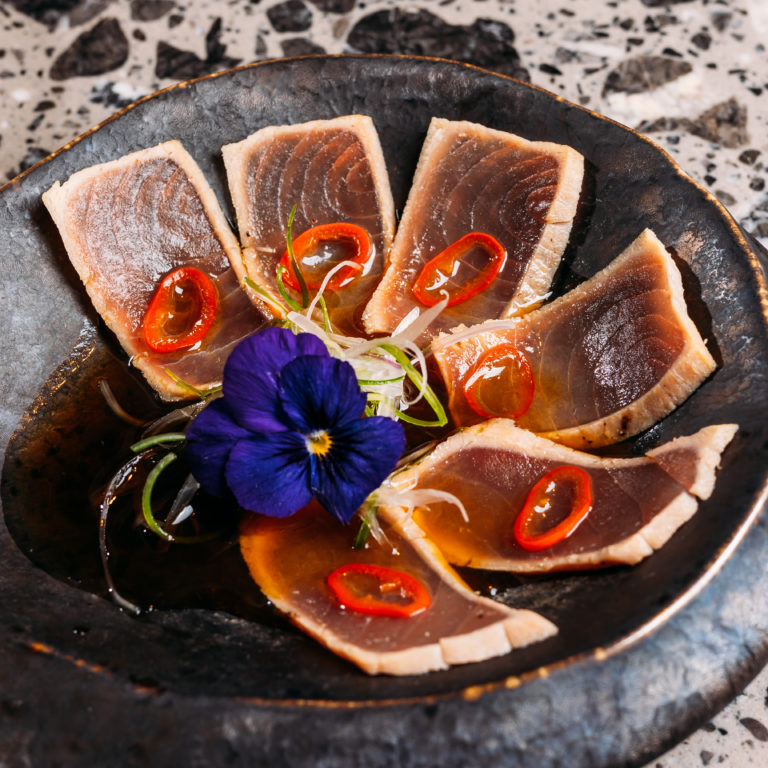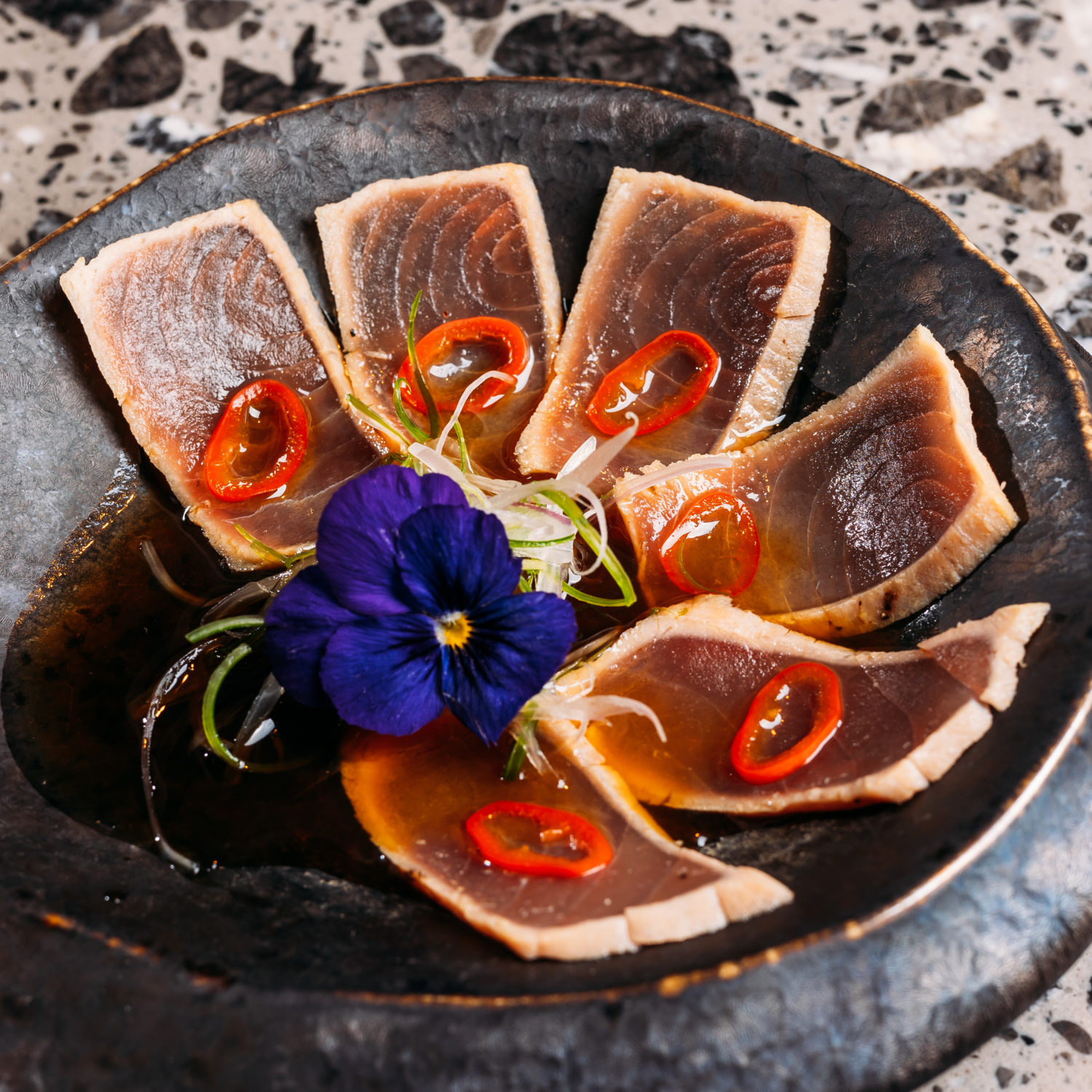 Next, the complimentary ingredients of Israel displayed with the style and approach of Japanese donburi dazzled us with aubergine carpaccio – moorish smashed aubergine with hazelnut, pomegranate and feta, succulent lamb and beef shawarma with tahini and tomato jam and a selection of warm Robata grilled flatbreads with hummus and labneh. Matching East with further East, the stand out 48-hour miso marinated salmon, an injection of Nippon in an otherwise Levantine course – no matter how full, another bite could not be helped.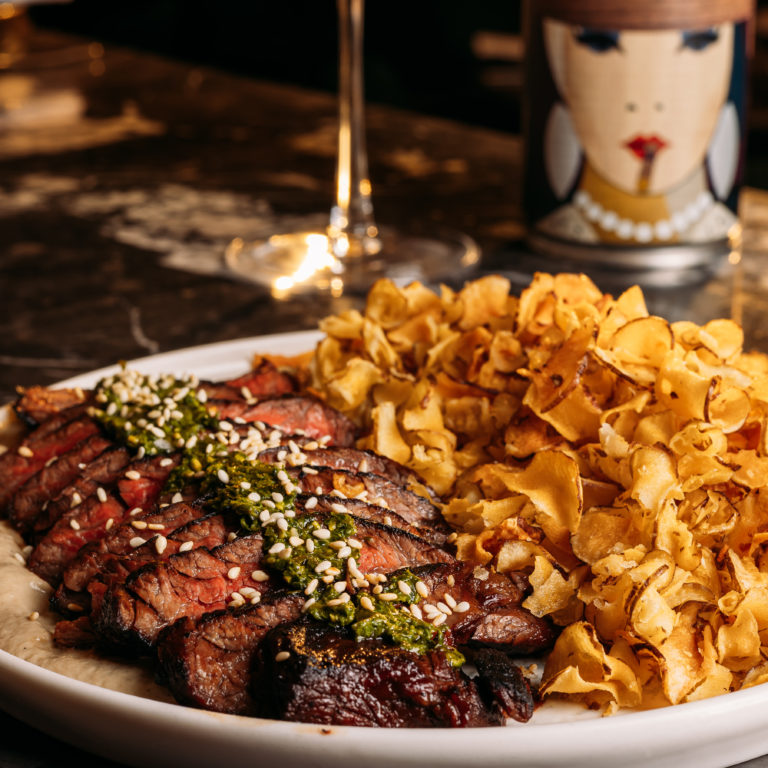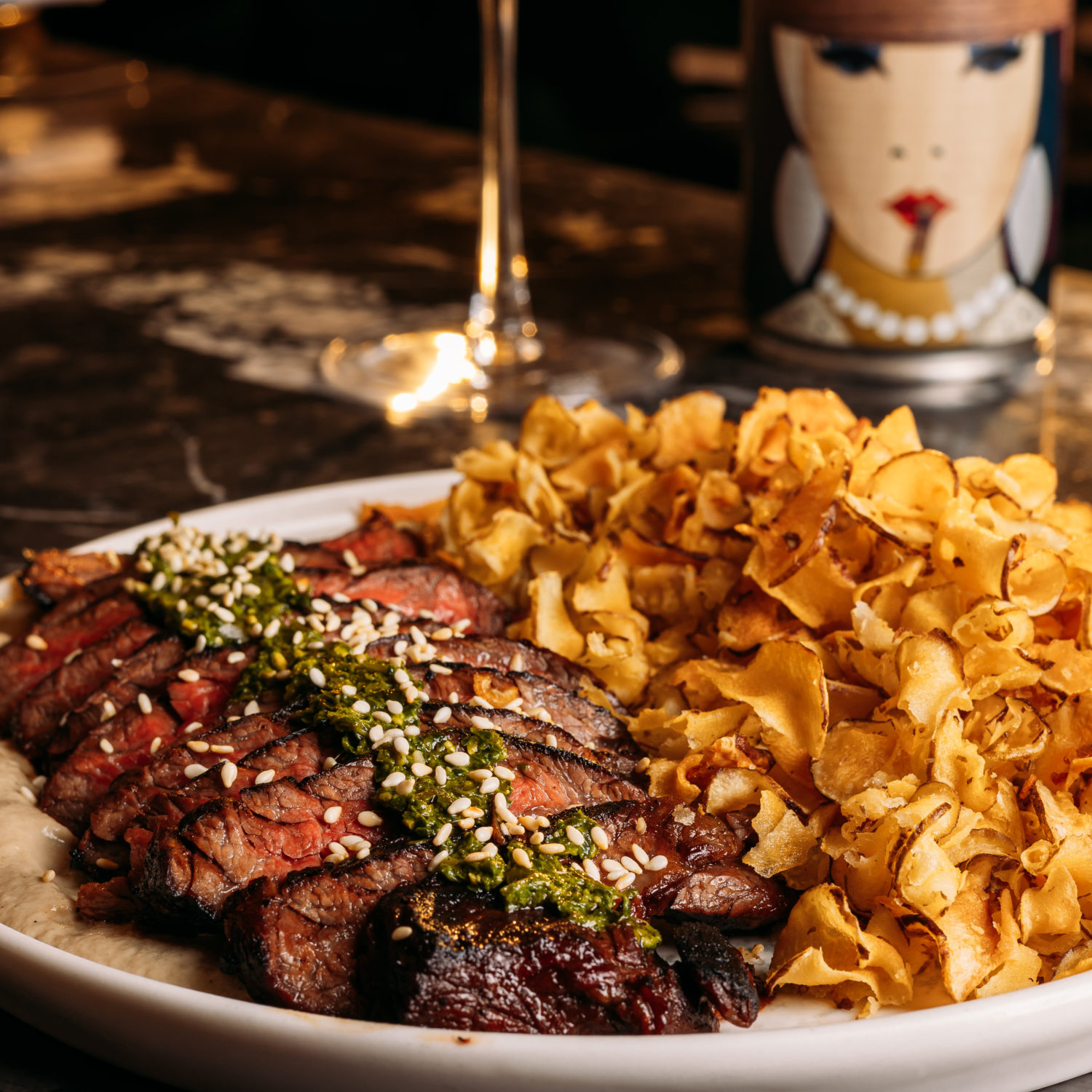 Finishing the evening with hearty portions of dessert (there's always a second stomach), the flavours from around the world were balanced in a collection of seemingly polar opposite dishes to a well rounded meal topped with deliciously bold wines and sweet sakes. Jiji's bravery to form a new approach to cultural dining hits all the right spots in a way that is entirely within your control.
6G Esther Anne Place, 
London, N1 1WL