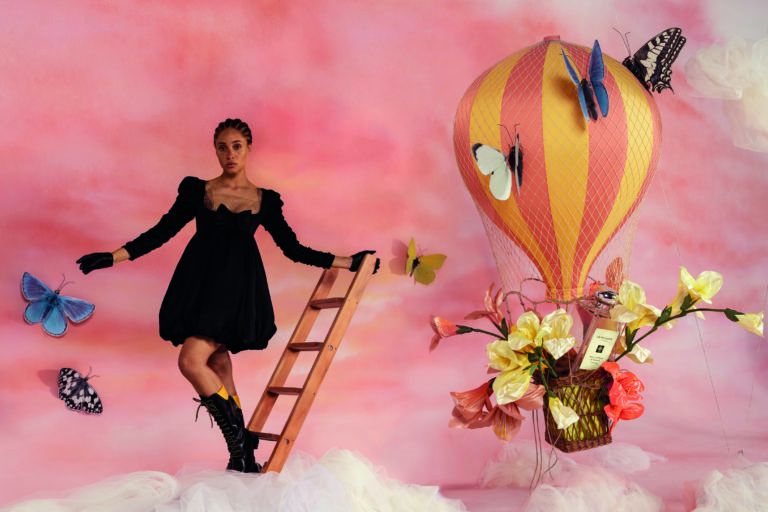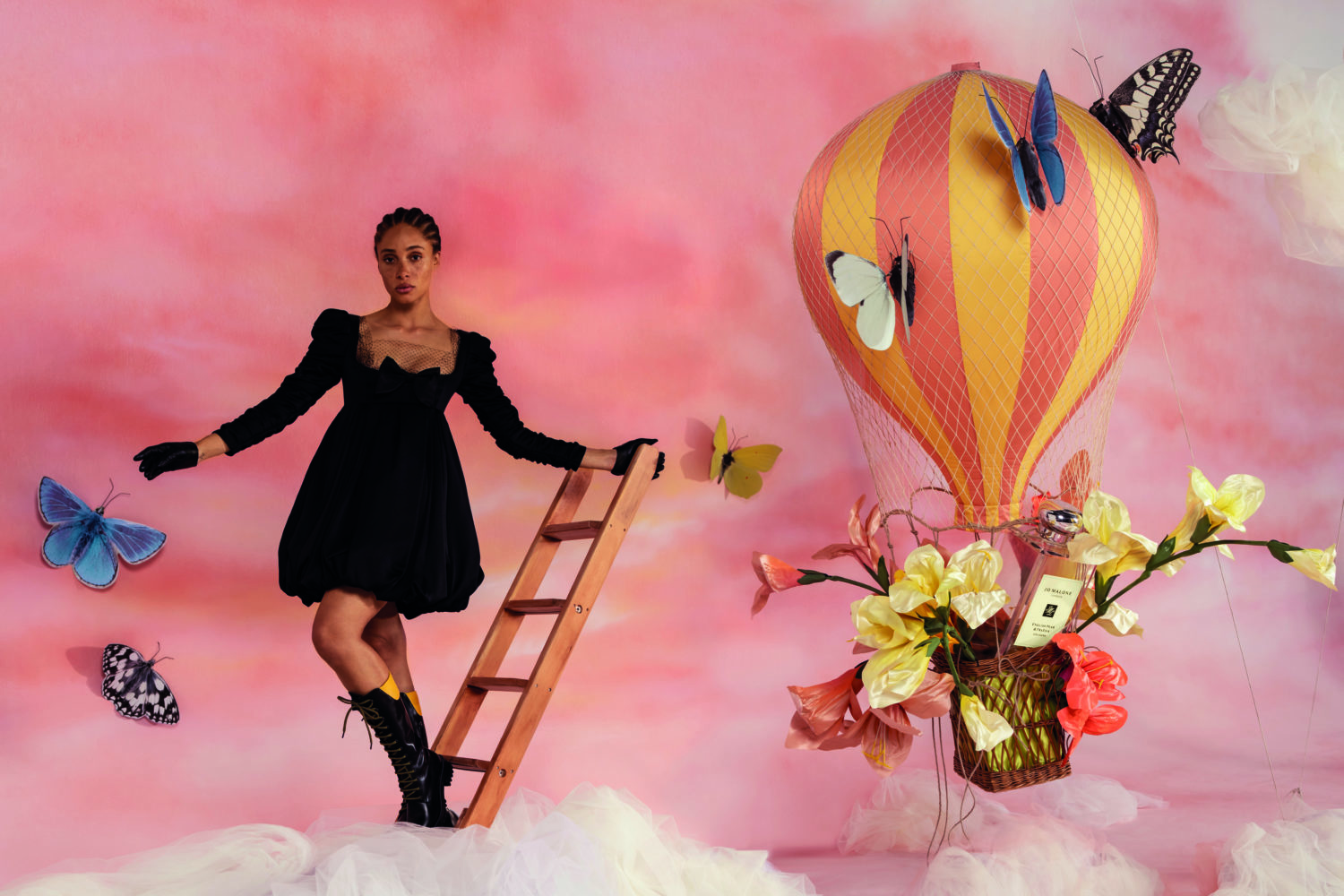 Explore the enchanted world of English Pear & Freesia. A forever favourite inspired by orchards awash with golden sunshine. The sensuous freshness of just-ripe pears wrapped in a bouquet of bright white freesias, their unmistakeable blooms radiating innocence and a delicate, cool touch. Mellowed by amber, patchouli and woods.
'Like many of our fragrances, it's incredibly evocative: when you smell it, you're instantly transported to an orchard where juicy fruit mingles with blooming flowers' Céline Roux, Global Head of Fragrance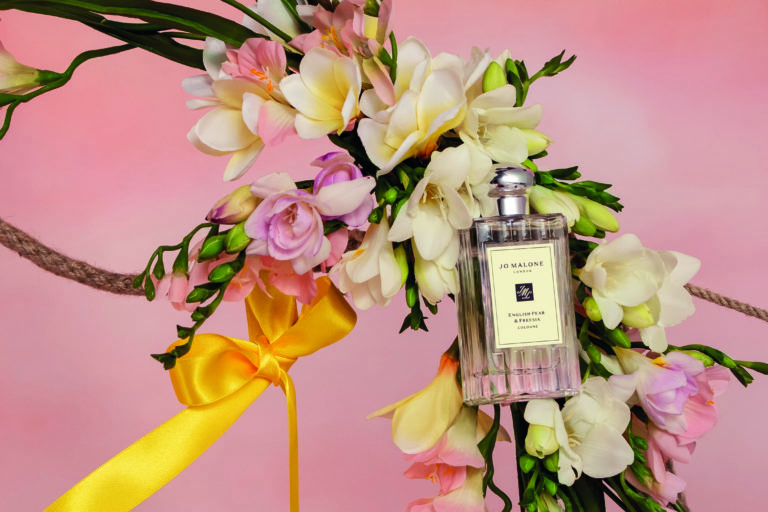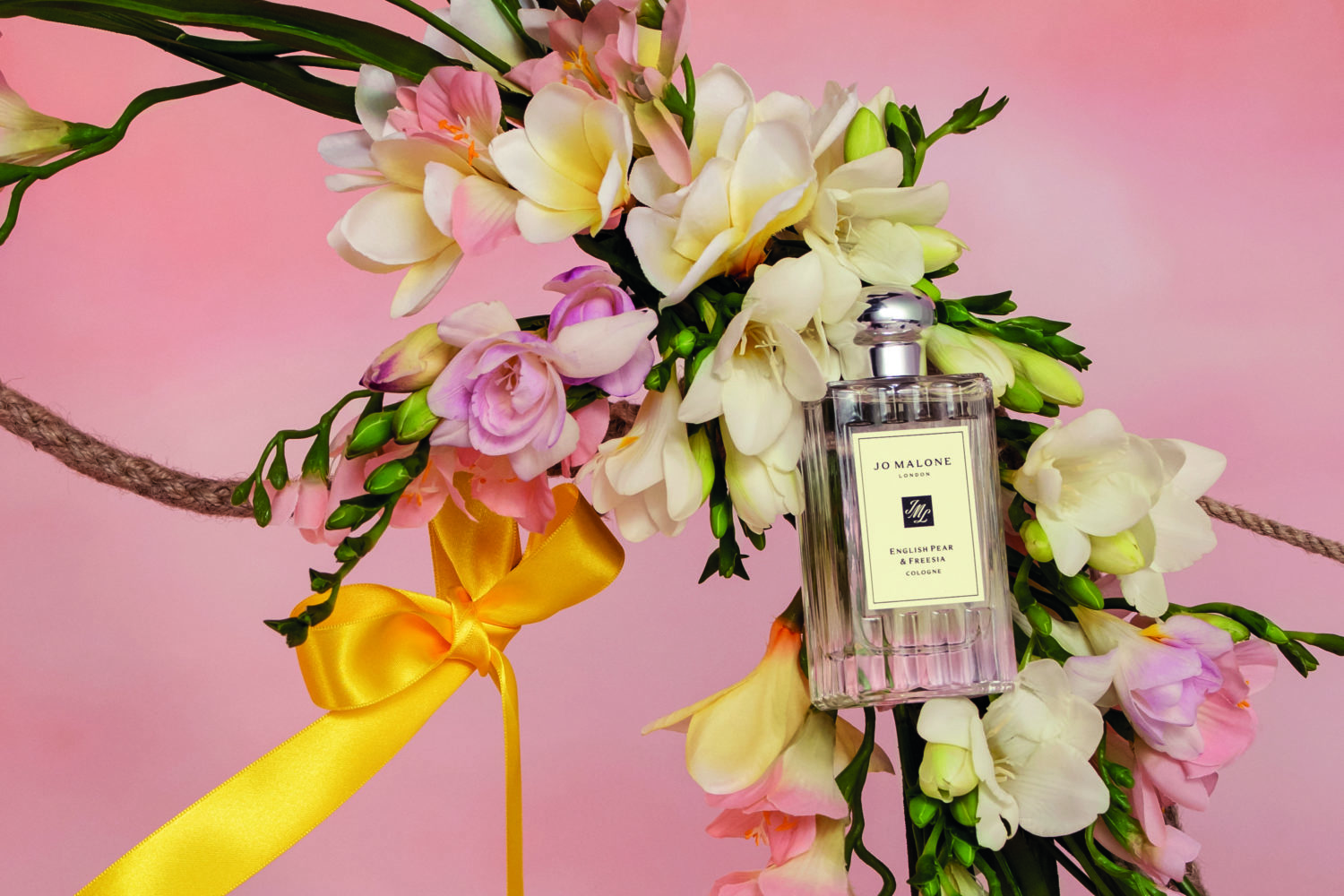 A selection of curated collections completes the line-up. The English Pear & Freesia Travel Collection includes a Cologne (9ml), Body Crème (50ml) and Body & Hand Wash (100ml), packaged inside a canvas pouch. Set the scene with the English Pear & Freesia Home Collection featuring a Diffuser and Home Candle, topped with an exclusive pear-inspired lid.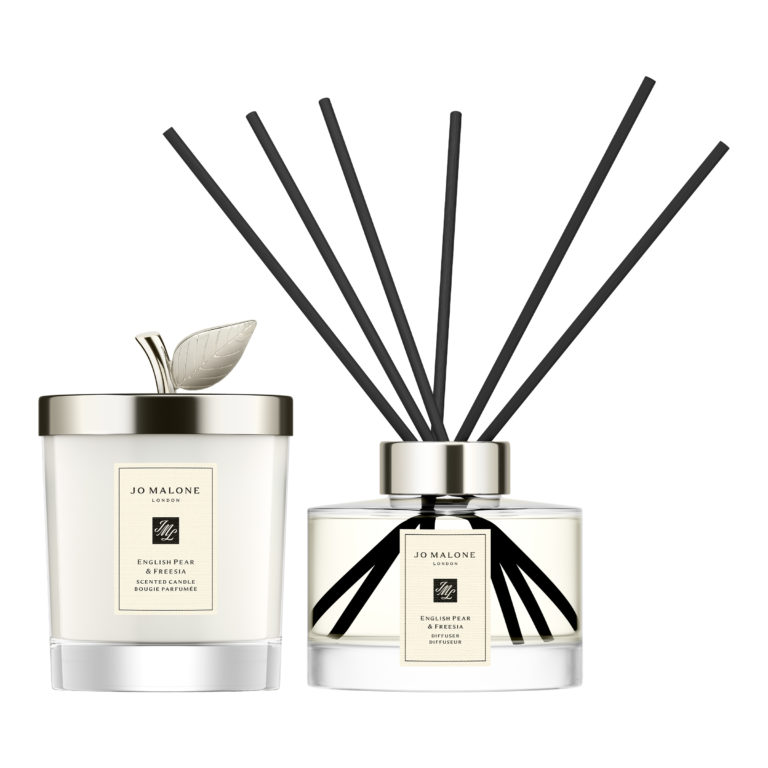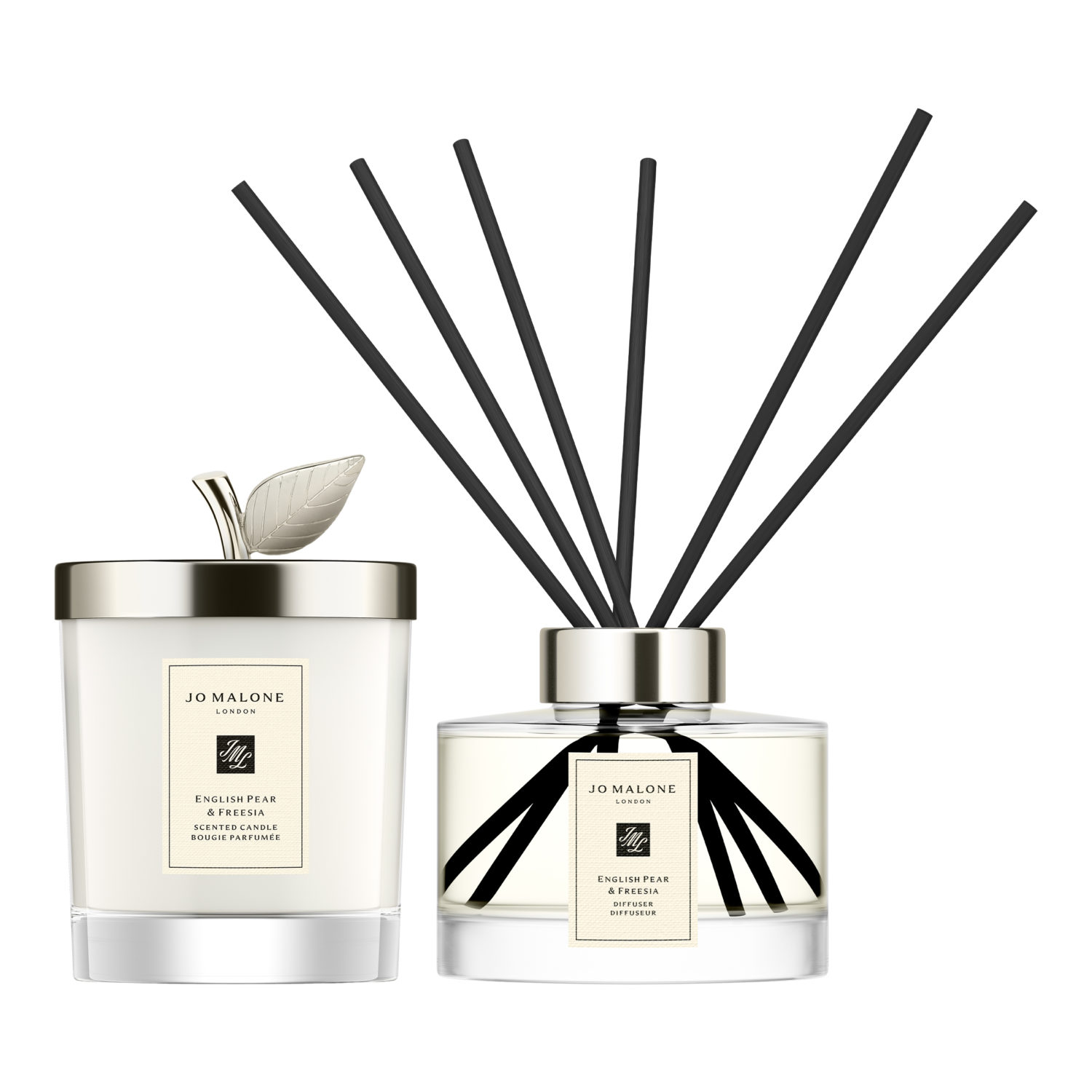 Elevate every day with the English Pear & Freesia Bath & Body Collection comprising a Body & Hand Wash, Body & Hand Lotion and an elegant ceramic display tray, exclusive to the set. Additionally, an English Pear & Freesia Hand Cream Collection containing a duo of Hand Creams is also available.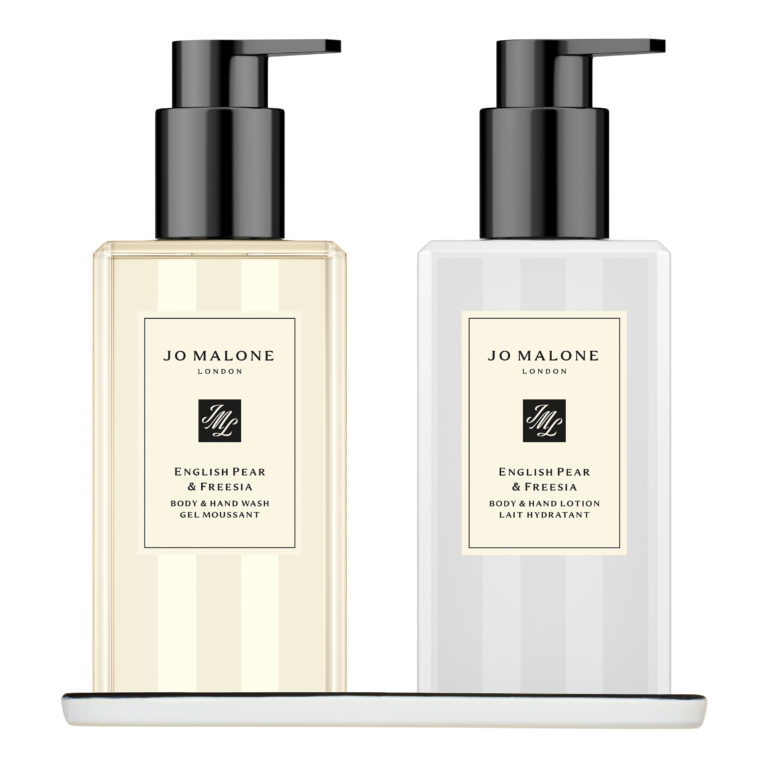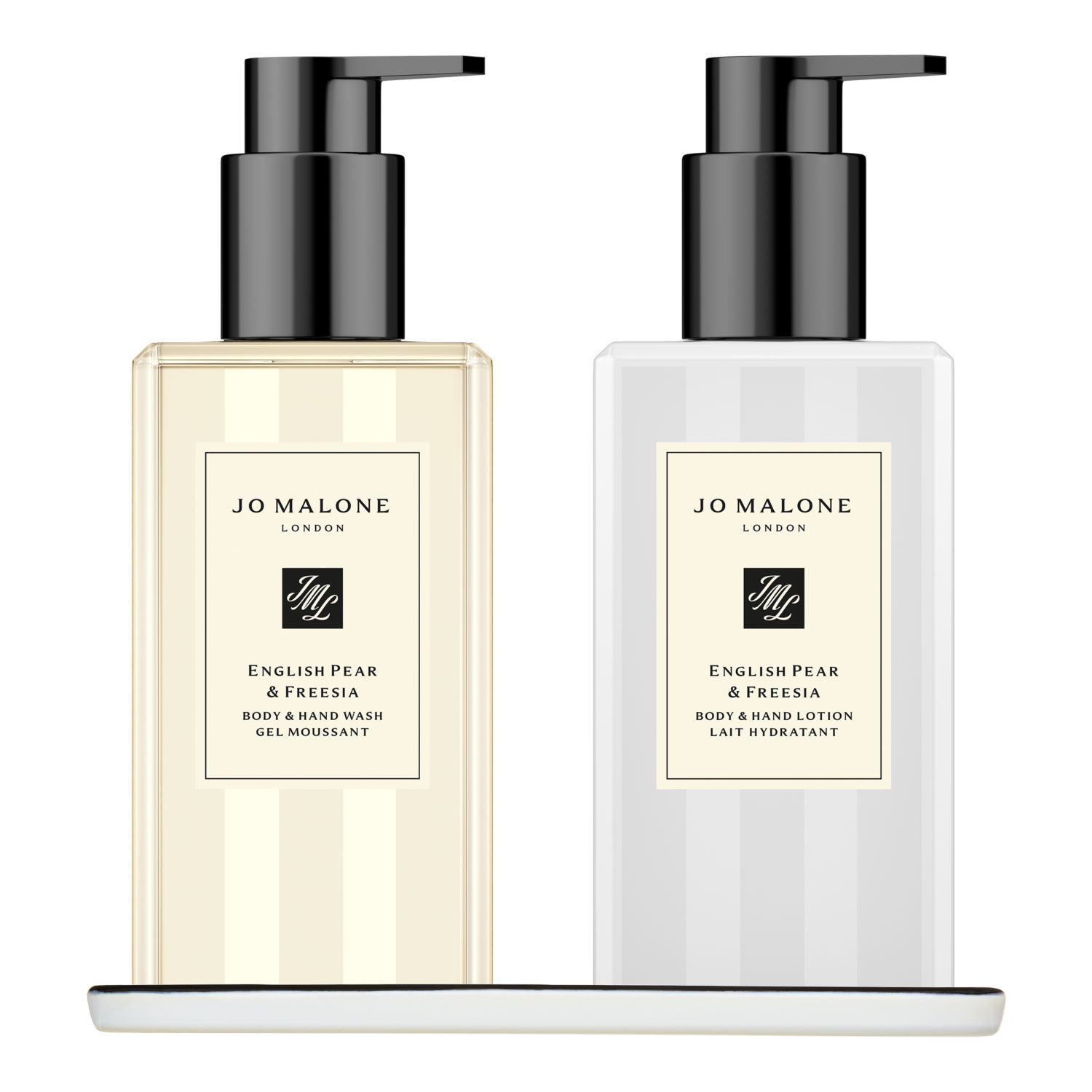 Rediscover English Pear & Freesia in a special-edition cologne with a fluted bottle design. Mellow the mood with a new Luxury Candle, generously sized to make a statement in any space.
The English Pear & Freesia special editions are available at Jomalone.co.uk