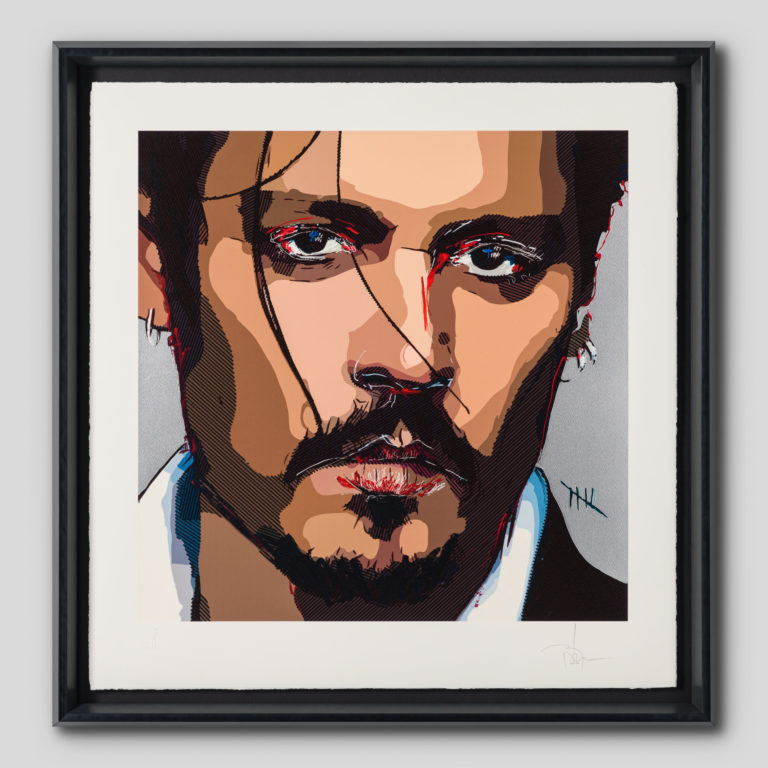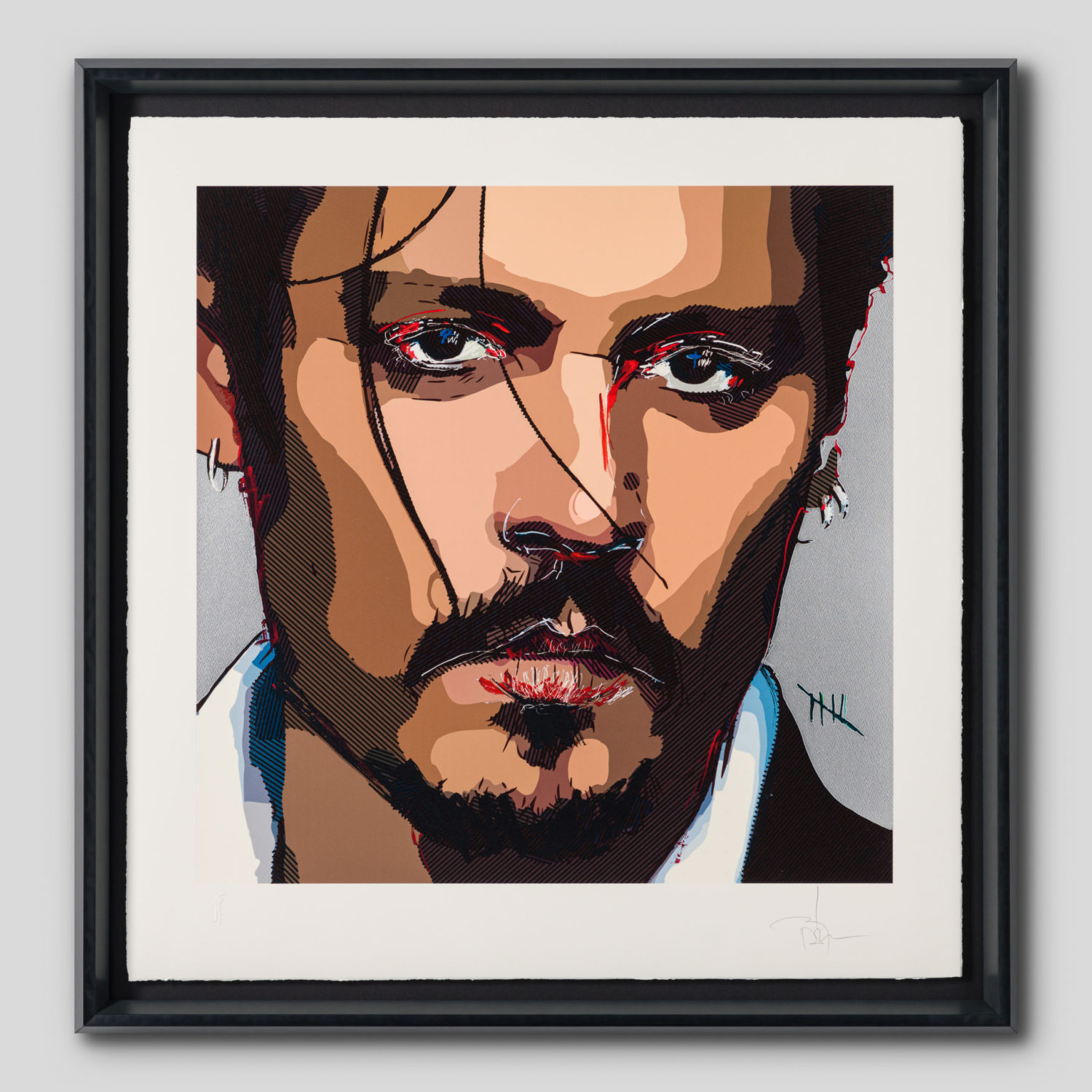 Acclaimed actor, musician and artist Johnny Depp unveils 'Five', his debut self-portrait to be sold as a time-limited edition on 20 July at 5PM BST. On sale for 13 days only (a number significant to the artist) and priced from £1,950/$1,950/€2500, the artwork is available to buy online and in nationwide UK galleries at Castle Fine Art.
Johnny initially conceived 'Five' in the studio of his close friend Ralph Steadman in 2021 as he entered the fifth year of a challenging period in his life. He immersed himself in creating the work as a means of creative healing.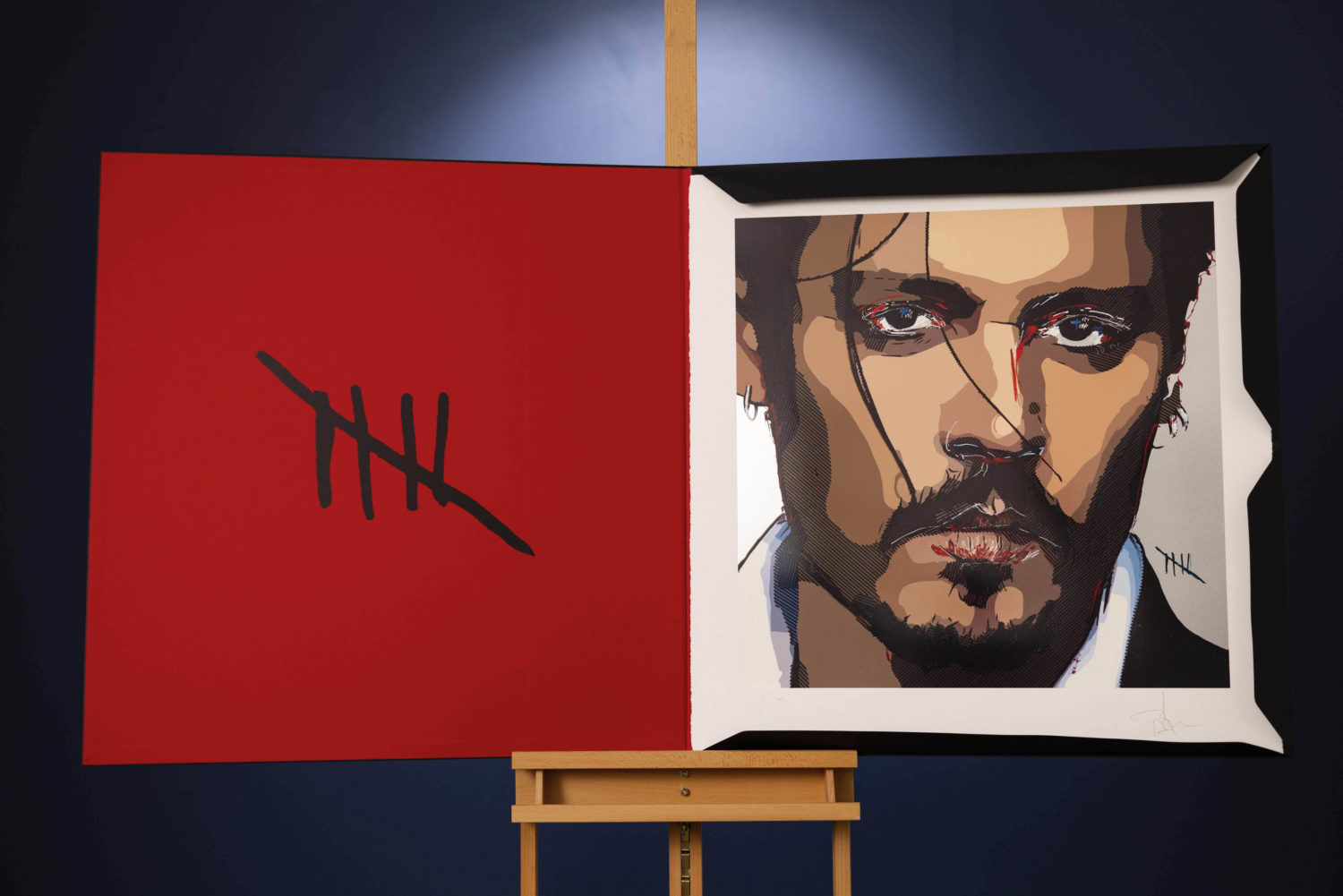 In 2023 Johnny revisited 'Five', where he reflected on the original composition and made additional embellishments. Having previously kept this physical artwork private, Johnny felt he was now ready to share it with the world.
On overcoming his initial reluctance to release the painting, Johnny explains, "It's not the most comfortable thing doing a self-portrait". A self-portrait acts as a mirror and a window to give thought to our own mental health and the health of those around us. Johnny hopes the piece may inspire others, stating, "If the piece resonates with even just one person, this art has purpose".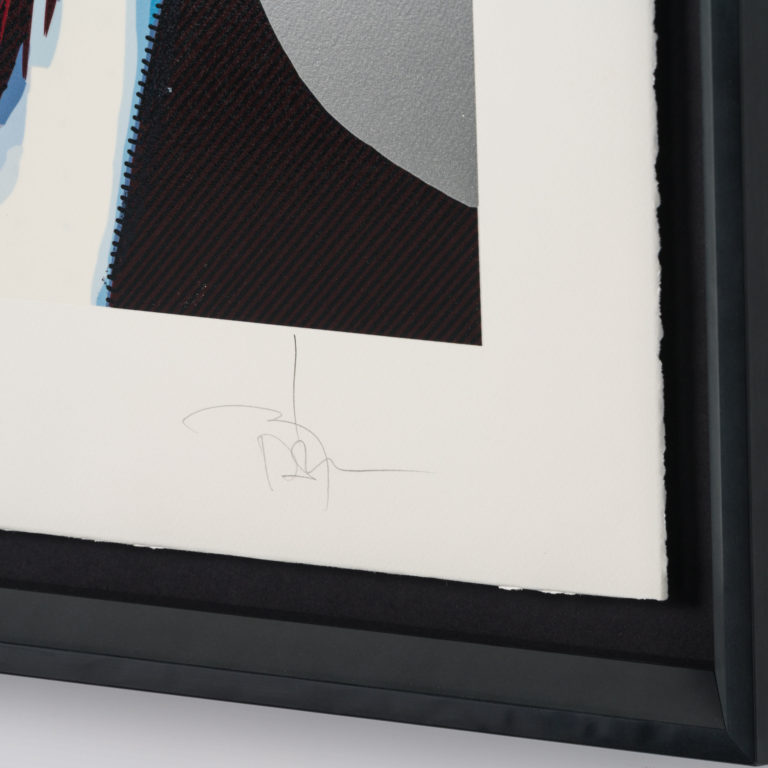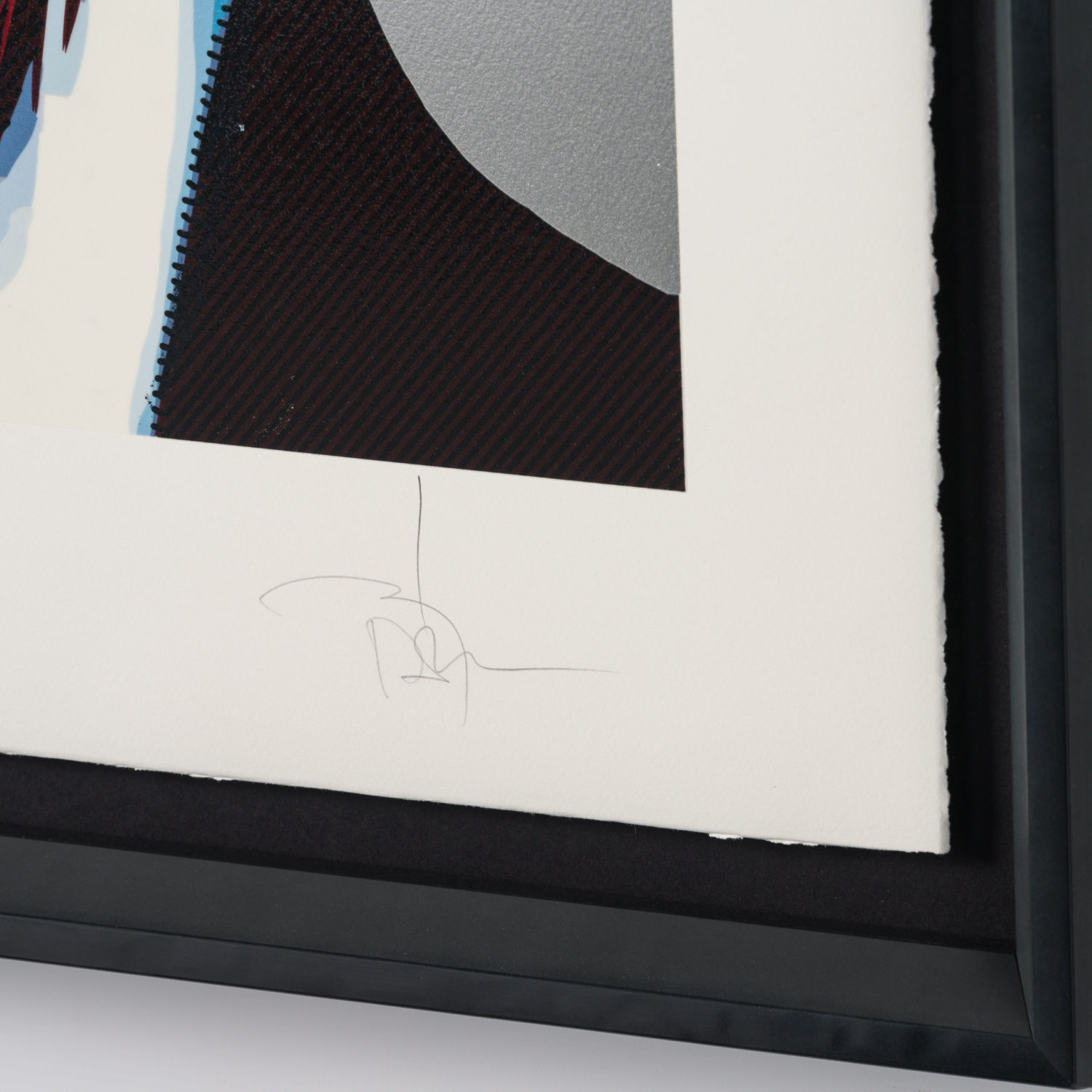 As a result, 'Five' offers a uniquely personal insight into Johnny's innermost feelings and emotions. The piece is deliberately intimate, expressing the subject's character and emotional state at the time. In turn, for every print sold, $200 will go directly to Mental Health America, a leading community-based non-profit charity dedicated to the promotion of mental health, well-being and illness prevention, and an organisation which Johnny described as "a wonderful facility and an extremely deserving cause; they do a lot of great work there."
The reference artwork inspiring 'Five' pays homage to a photograph taken for Christian Dior Parfums in 2015. The photograph was used to announce Depp as the face of Dior Sauvage in a shoot led by French creative director Jean-Baptiste Mondino. Johnny chose this particular image in honour of Dior and the loyalty they've always shown him.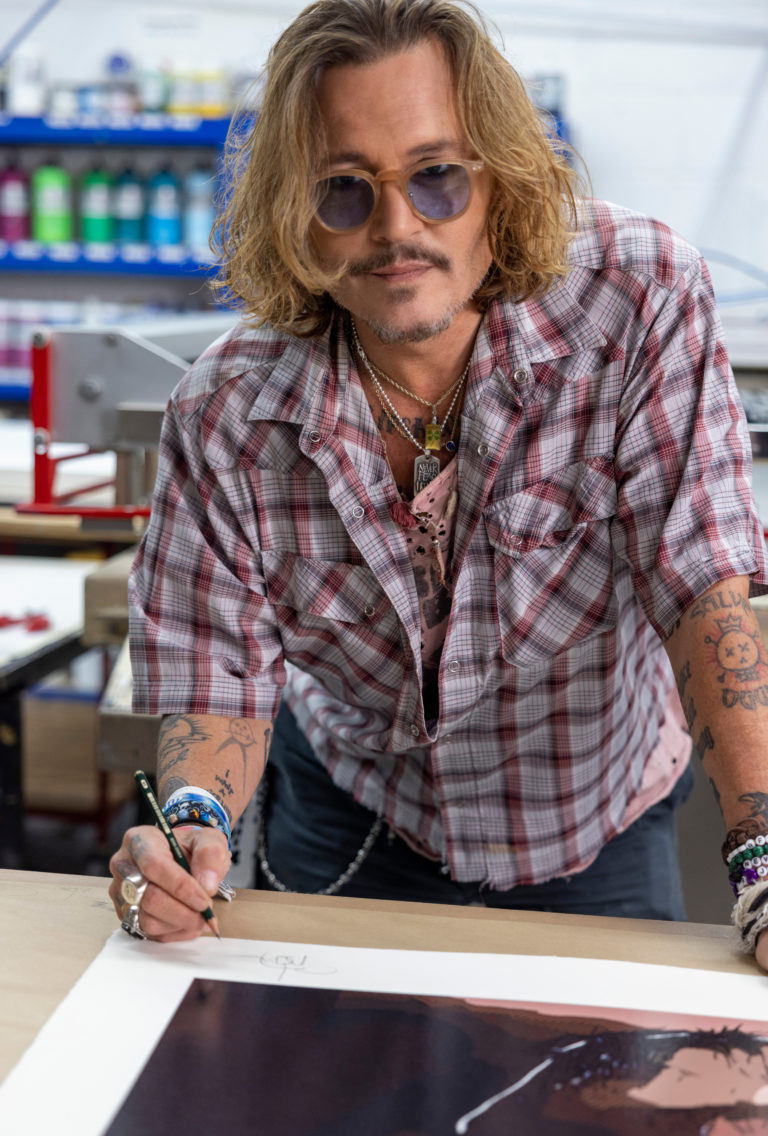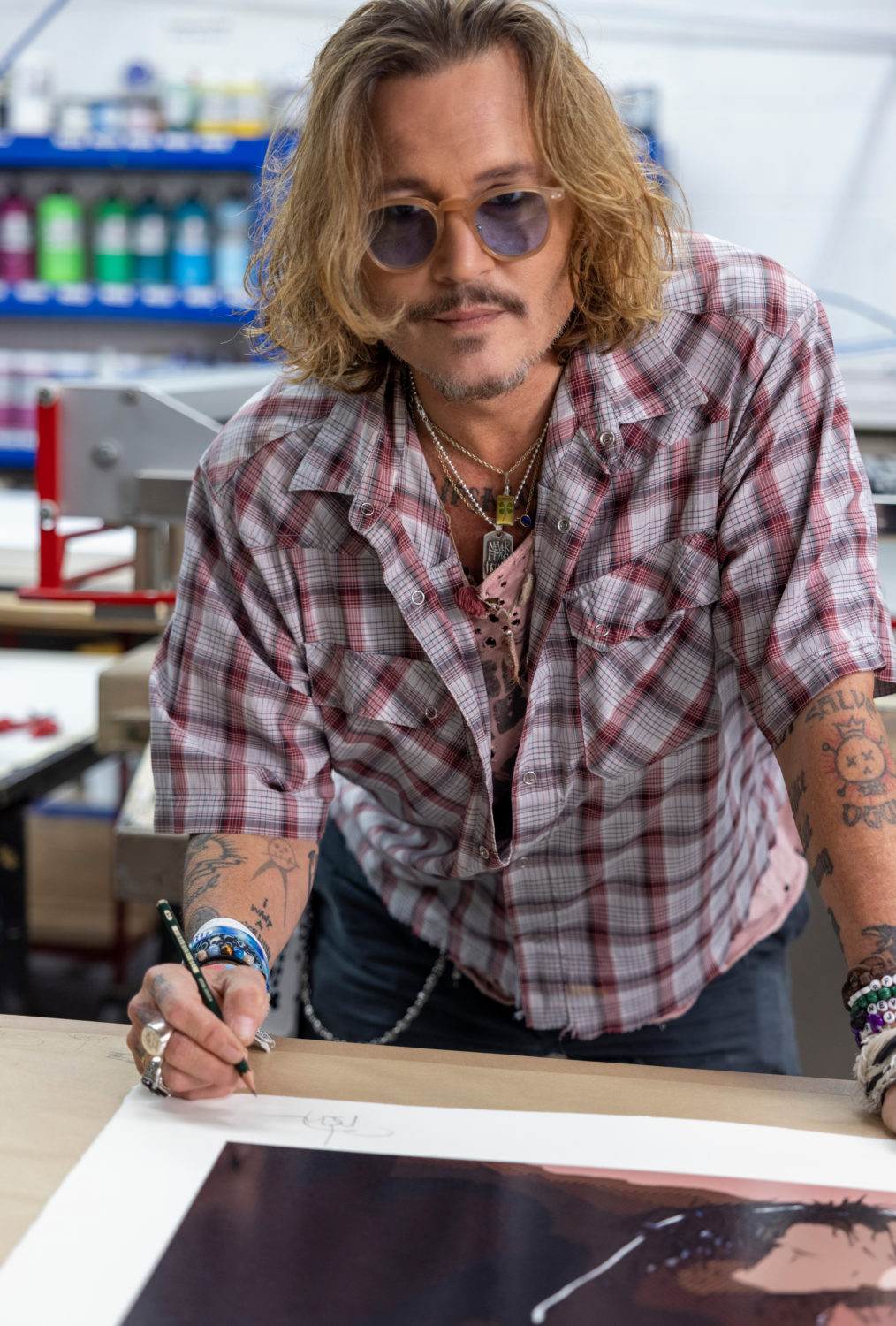 Johnny comments, "He's got a great eye. The great thing about shooting with Jean-Baptiste Mondino is he will never look at any of his photographs or any of his work where the subject's eyes aren't somewhere else, or you see something behind the eyes, and Mondino is kind of a master of that kind of thing." 
Sale opens Thursday 20 July, 5PM BST / 4PM GMT – Tuesday 1 August 2023 exclusively from Castle Fine Art nationwide UK galleries and worldwide, www.castlefineart.com.