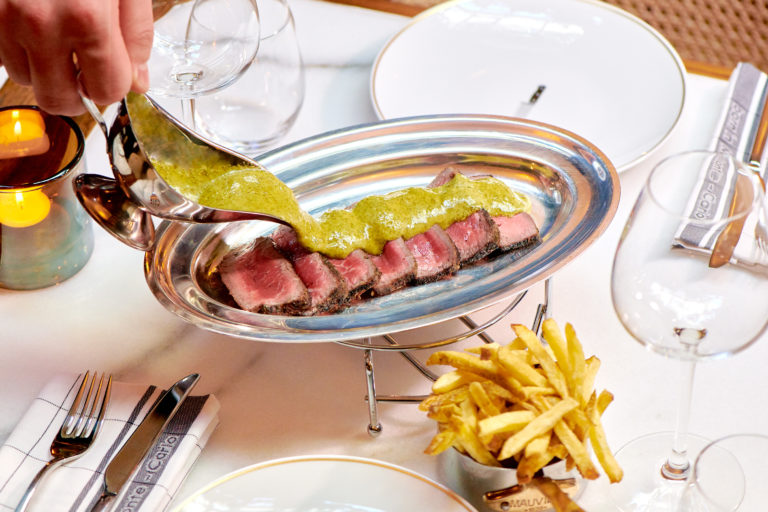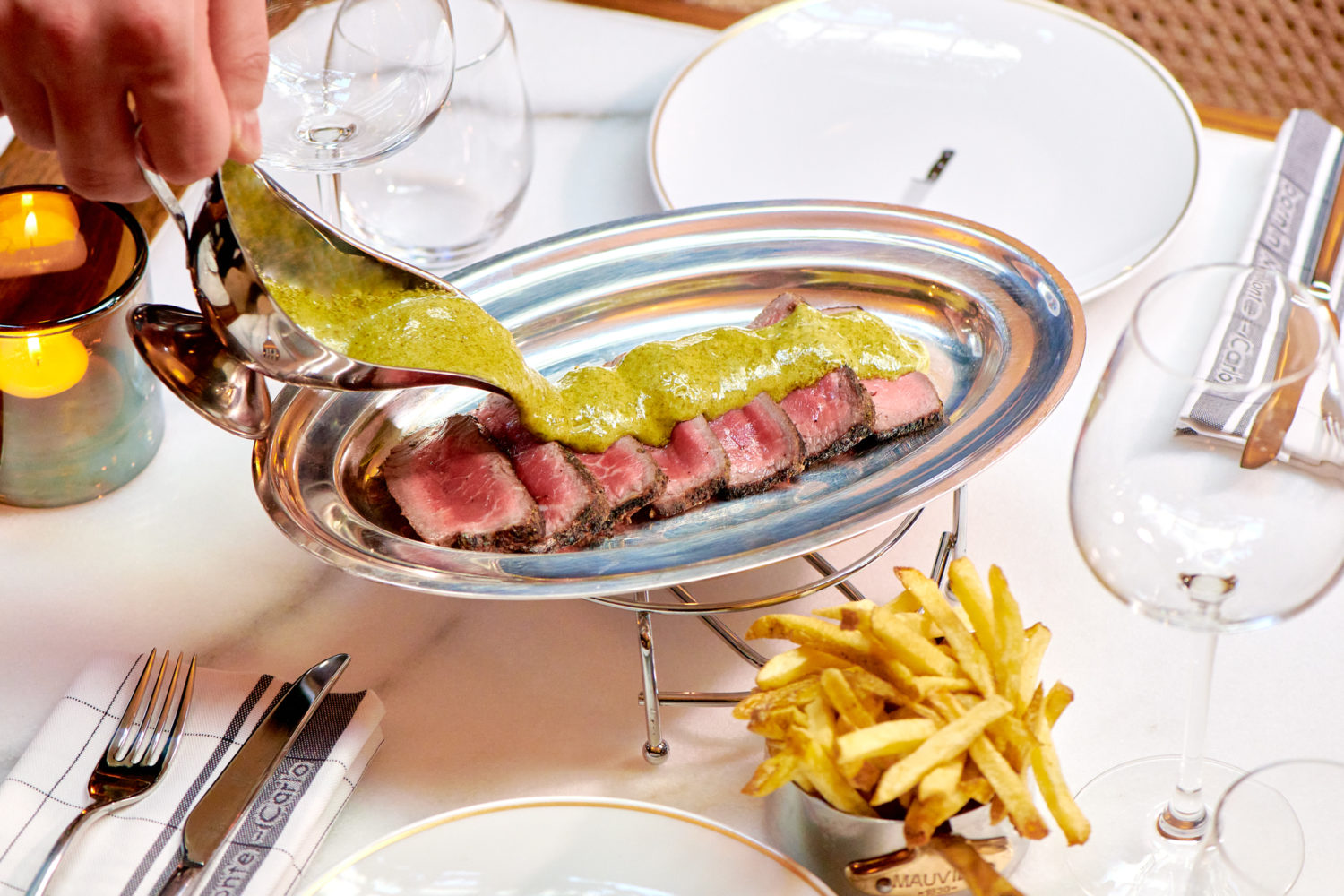 "I love to explore and create new concepts" – says Riccardo Giraudi – a prolific restaurateur and true visionary who has now bought his renowned global beef bar, to London.
Situated in the quiet and affluent suburb of Chelsea on Cale Street, Le Petit Beefbar is a restaurant you should not deny your taste buds from. Simple dishes rooted in exquisite taste with varied cuts of beef curate the iconic menu. As you step inside, the curtain hung before you, increases your curiosity as to what may lay behind, whisked open and a warm greeting you are ushered into the petit yet chic dining quarters.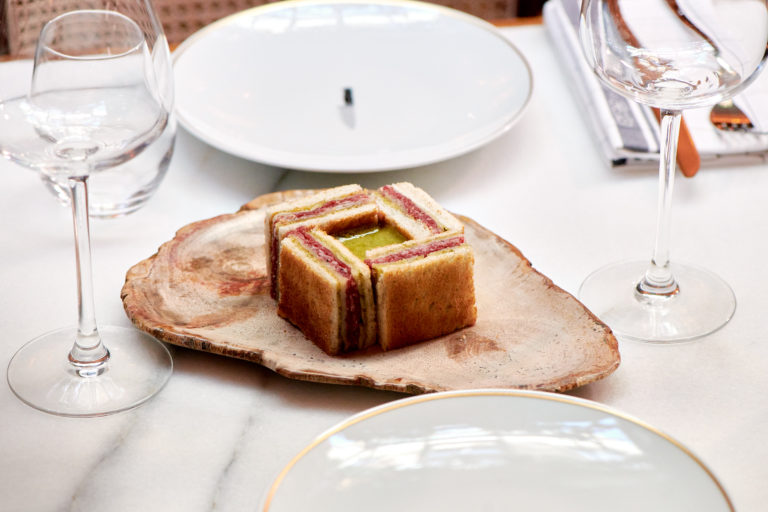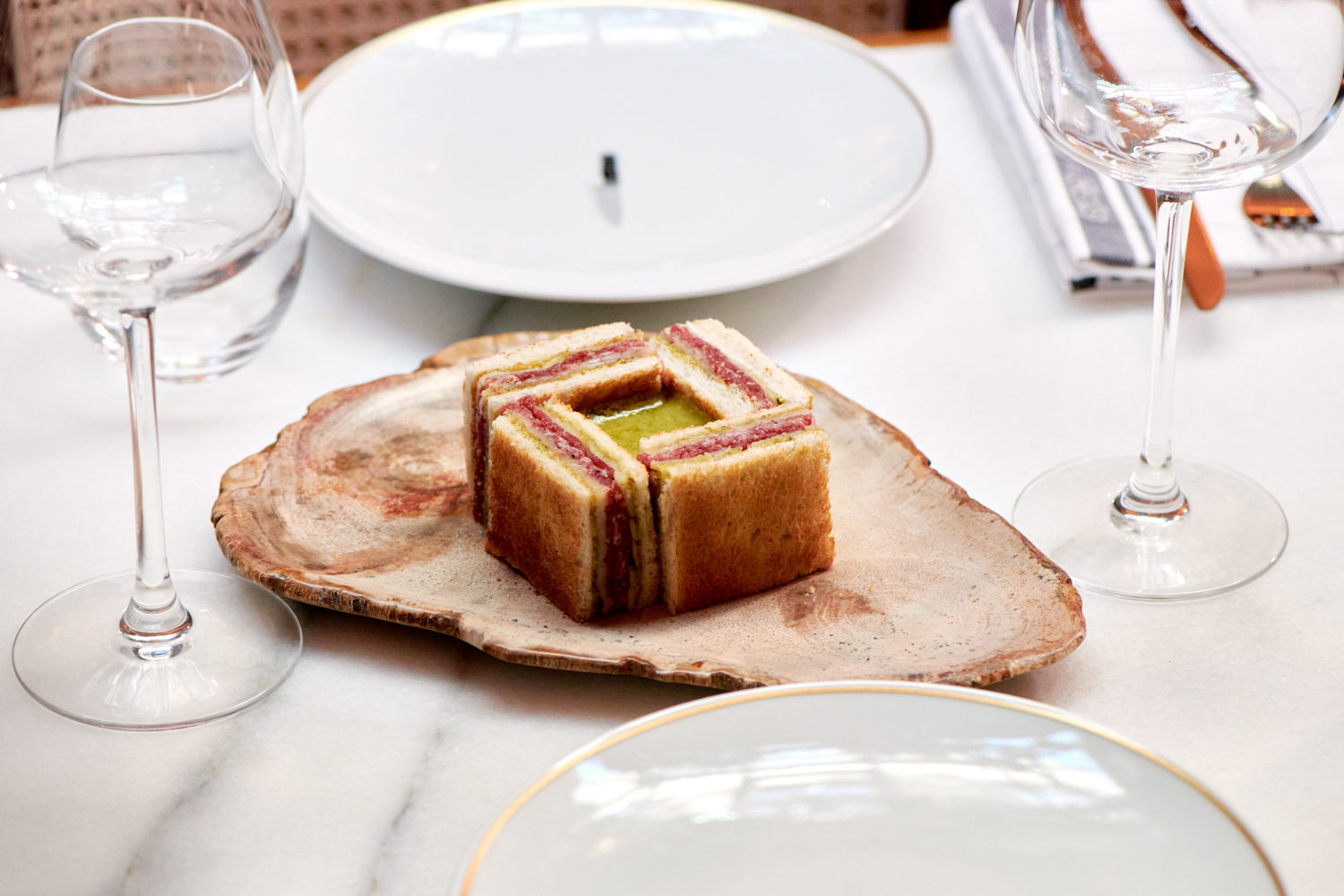 On the menu, you can expect street food-inspired sharing plates, including the Le Petit Kebabs, mini cuts of black Angus beef with freshly made tahini cream. With various starting options, the beef bar also caters to vegan diners, with their vegan gyoza with yuzu ponzu dressing and more.
Alluringly distracting with its halo light, so tempting that in no time you will reside by 'Le Bar'. The Le Bar menu offers quaint signature cocktails, my choice of the 'Cukoo Clock' made with Monkey 47, sugar syrup, grapefruit zest and Italicus – is the kick you need mid-week or the wind-down you might prefer. With no stopping, the menu also offers two drinks titled, 'Signature Ely X Beef Boy' which are tea-infused cocktails, consisting of Jasmine Pearl or Black Tea. Unique touches are consistent throughout the beef bar even down to the jungle-esc design of the menu.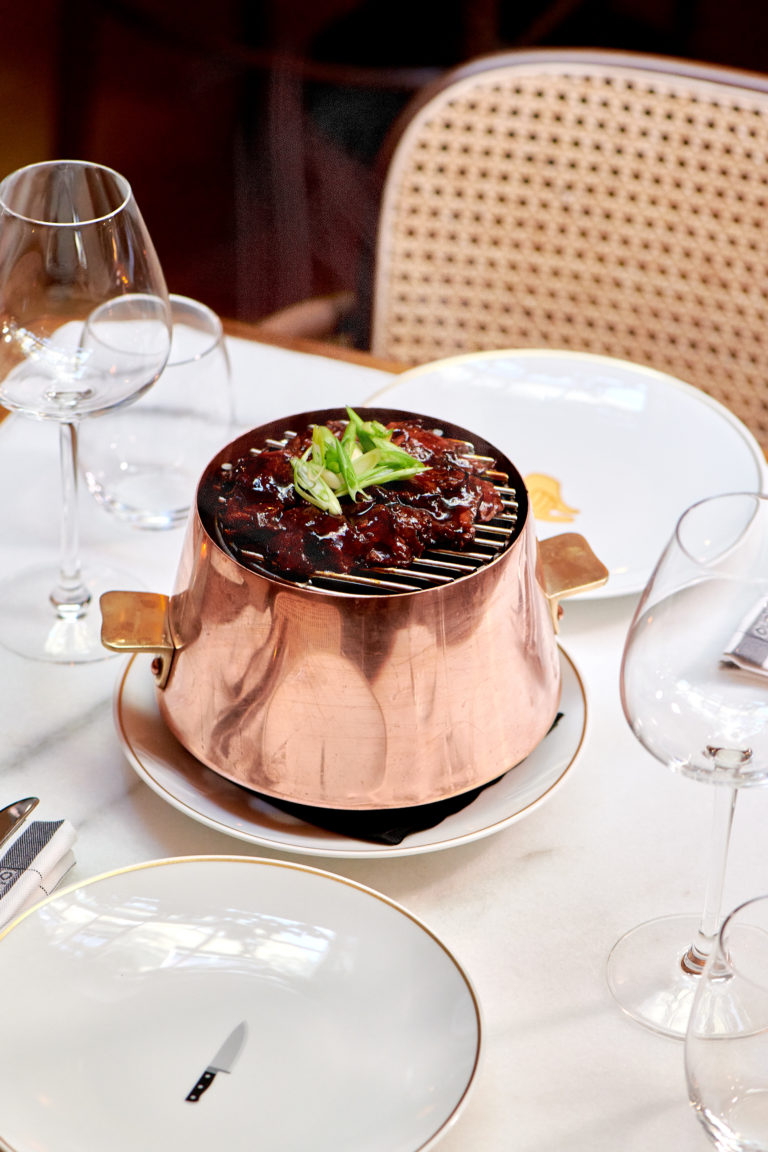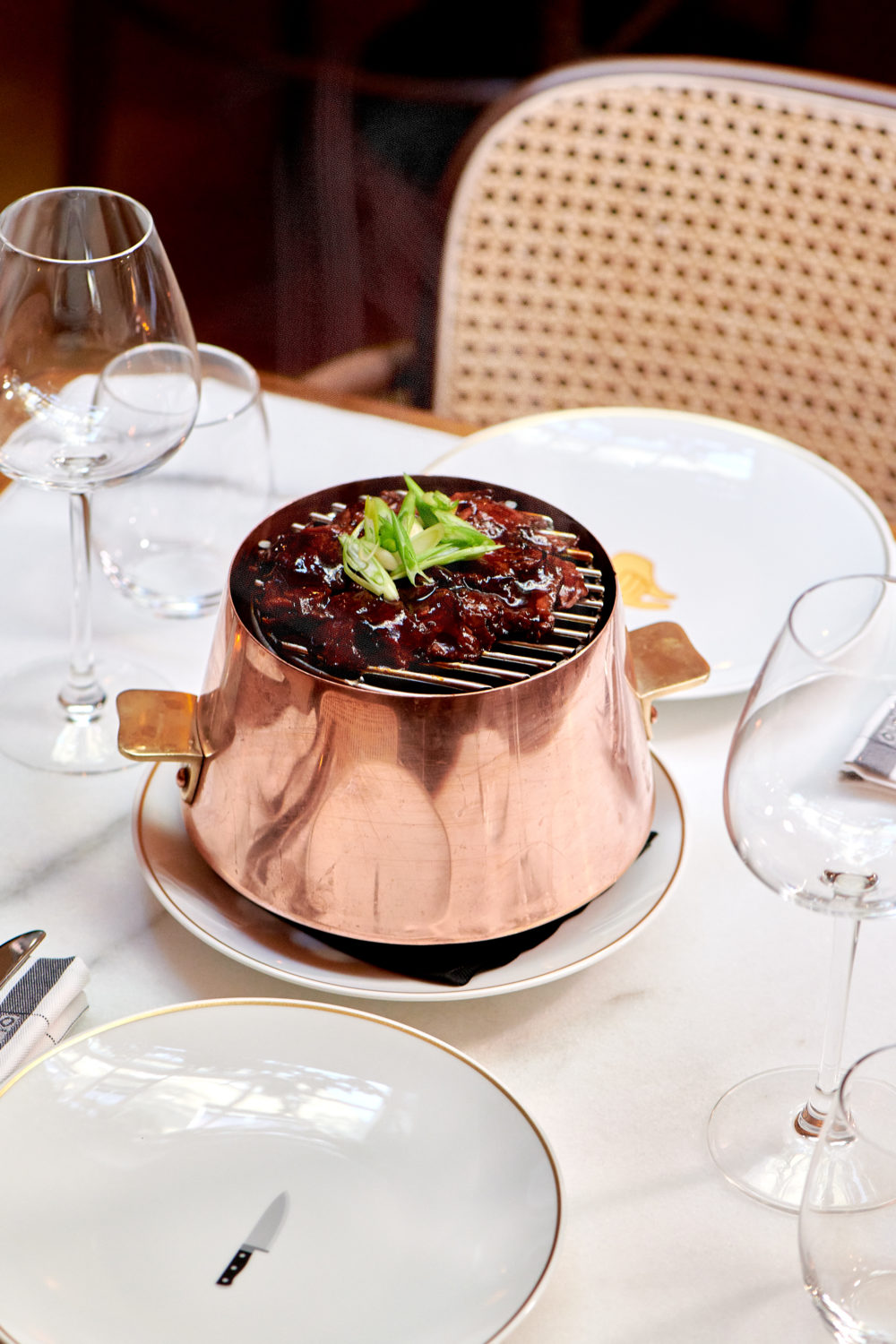 Like its namesake, the options of beef are endless and a bonus as all dishes are accompanied by a side of fries. From the Chimi Cheeseburger made from natural grass-fed beef to the famous wagyu ribeye originating from the Snake River farm in the United States.
A menu easy to navigate, details all information of the food's origins and its feedings – knowing where your food comes from, and its preparation adds to the fine dining experience. More choices of delectable sides are the signature mash dishes – a favourite amongst them are the jalapeno mash and the prominent 'Le Sauce Beefbar' made with butter, herbs, truffle, and the extract of the 'Sauce Originale Relais de Paris' not to mention choices of green sides too – the warm seasonal vegetables are a recommended pick.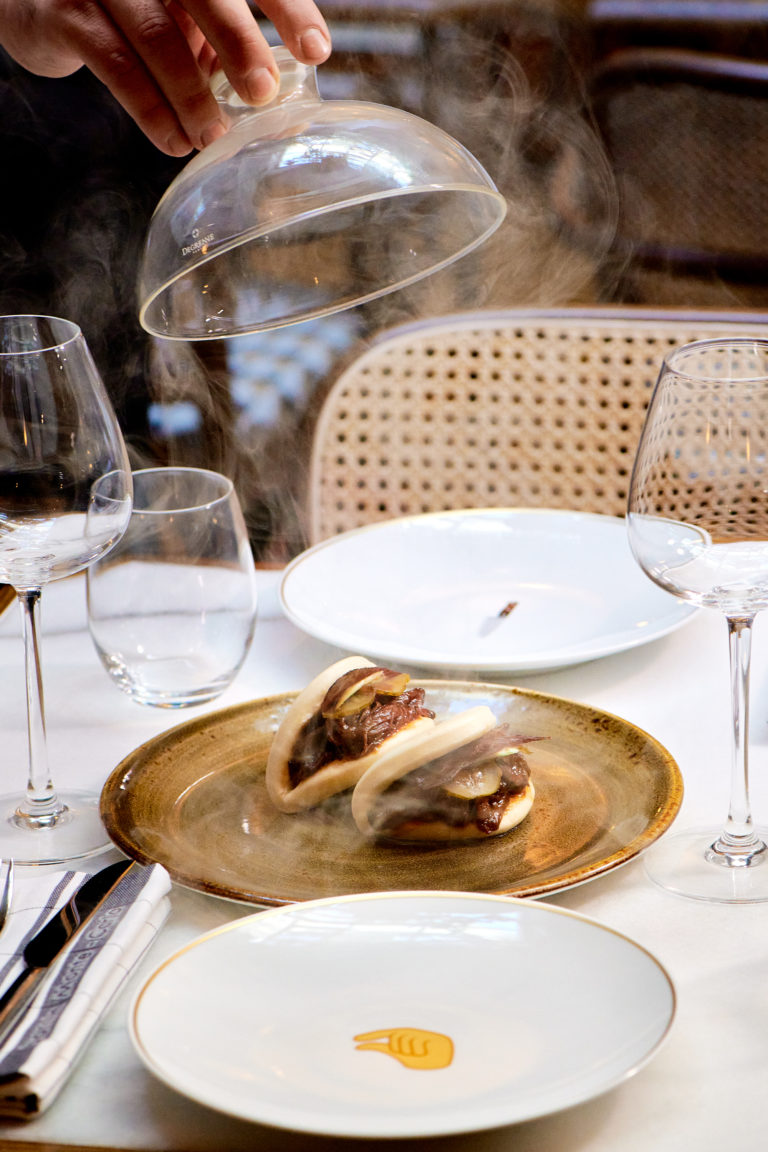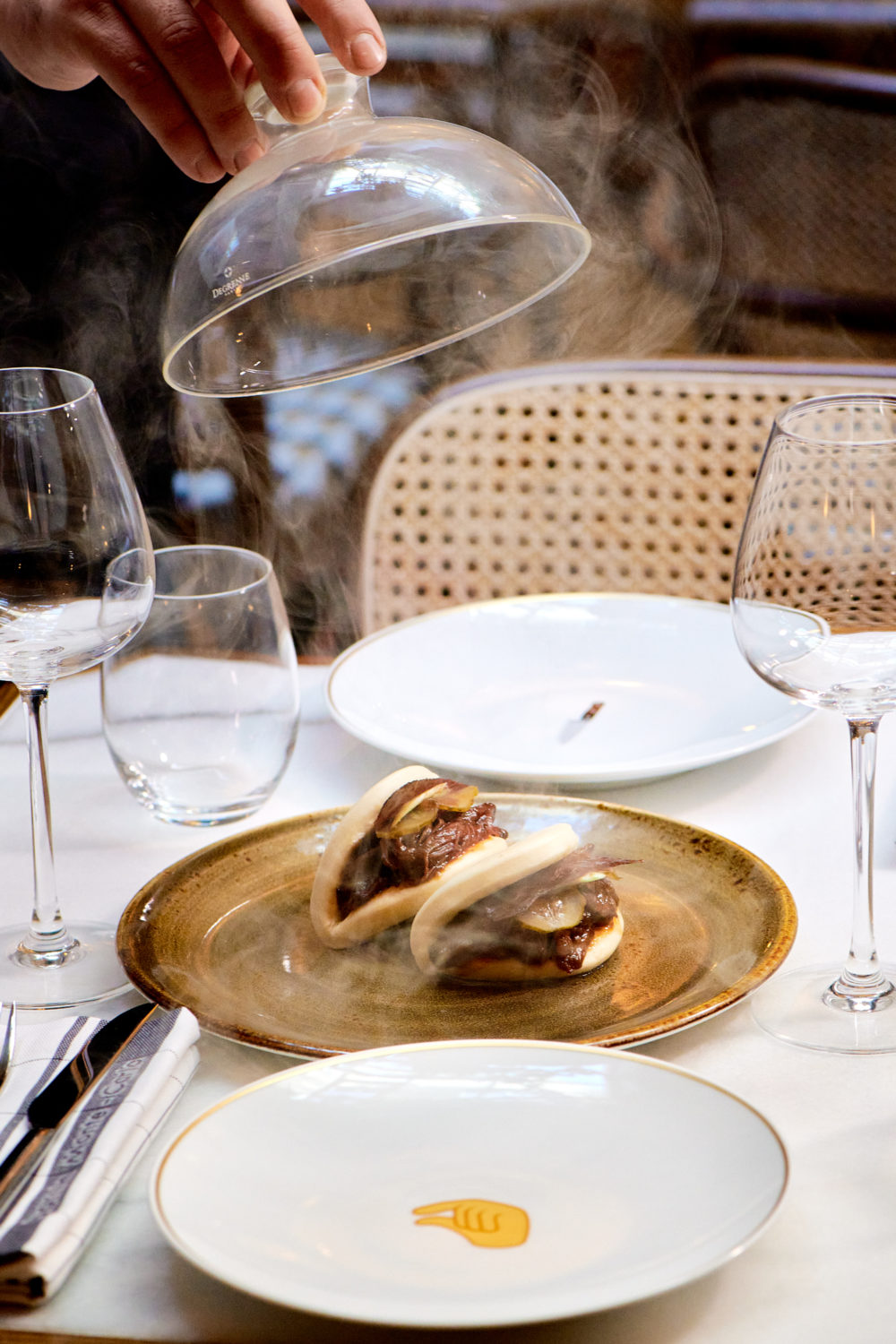 If you often call for dessert and have a sweet tooth like me Le Petit Beefbar desserts encourage your dining experience to finish on a high. Dessert wines, warm French toast, or the Gelato Mantecato. A dessert like no other the Fior Di Latte is plain gelato that comes with three warm dressing sauces and toppings of fresh berries and caramelised pecans. A fusion from cuisines around the world – run, do not walk to Le Petit Beefbar on Cale Street.
27 Cale St, London SW3 3QP