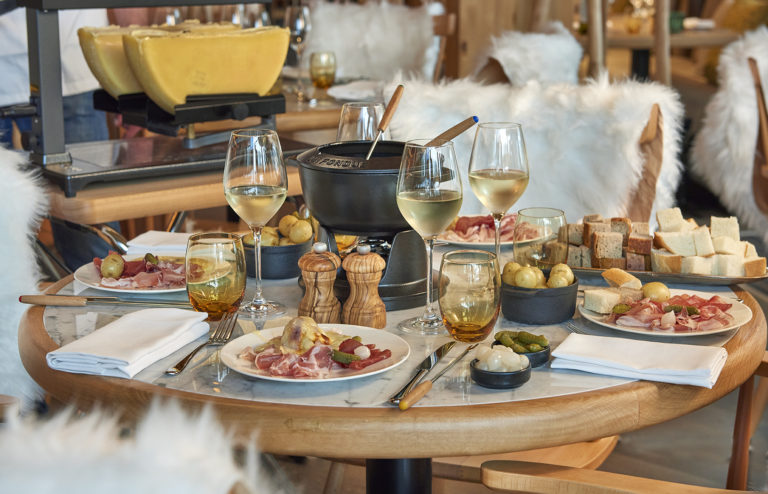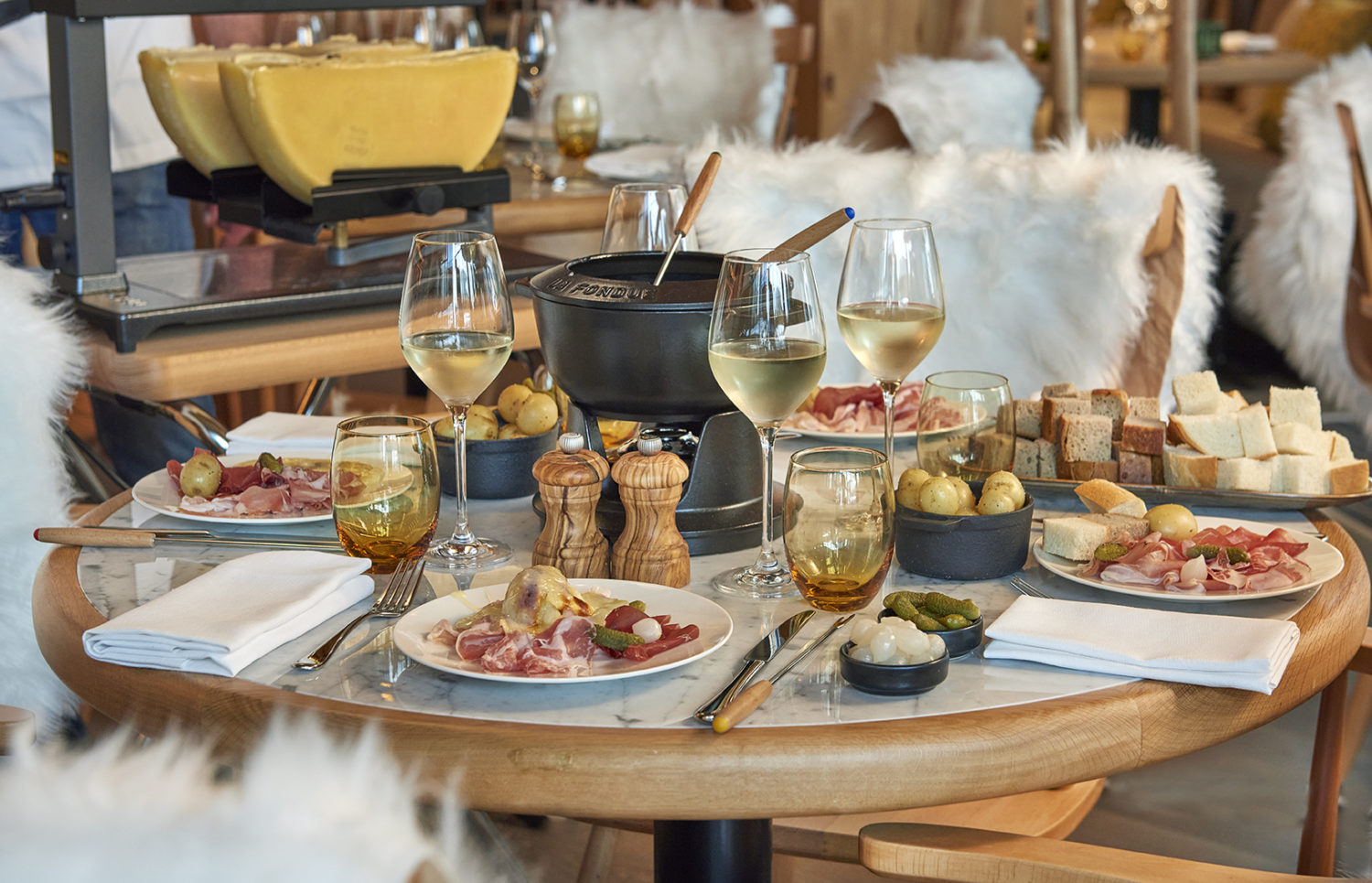 Fancy starting a Saturday morning getting cosy with a fondue brunch in a beautiful alpine restaurant? Look no further than the delightful Haugen, a picturesque cafe, restaurant-rooftop bar overlooking the Olympic Park in Stratford. Set in the Pavillion, the restaurant is a Bauhaus inspired glass and wooden building, serving cosy vibes all round.
Haugen takes inspiration from Alpine dining and features delicious modern takes on classic alpine dishes in the exciting location of Stratford, London. Haugen has a mouth watering selection of fondue, decadent breakfasts and a newly launched fondue brunch menu.
The glassy exterior is perfect for allowing the late morning sun to wake you up over cheesy sourdoughs and warming schnapps. The fondue brunch is the perfect way to settle into the changing seasons.
The fondue menu is ideal for sharing. Choose from delights on the set menu such as the tasty breakfast starters of roast tomato & avocado toast, sourdough bread, balsamic glaze or eggs arlington smoked salmon, poached egg, hollandaise, potato rösti.
A charmingly sweet option to begin the day with is the French Toast served with smoked crispy bacon and butter maple sauce. Pickled white crab on toast with avocado cream, green apple and lemon creme fraîche is another deliciously delivered starter from Haugen.
Once the starters have aptly warmed the palette, the fondue takes centre stage. Guests can choose between classic fondue, wild mushroom & truffle or roast pumpkin (vegan). The fondue comprises of melted swiss cheese, white wine and garlic, served with sourdough, new potatoes, pickles and tirolean smoked speck & coppa ham.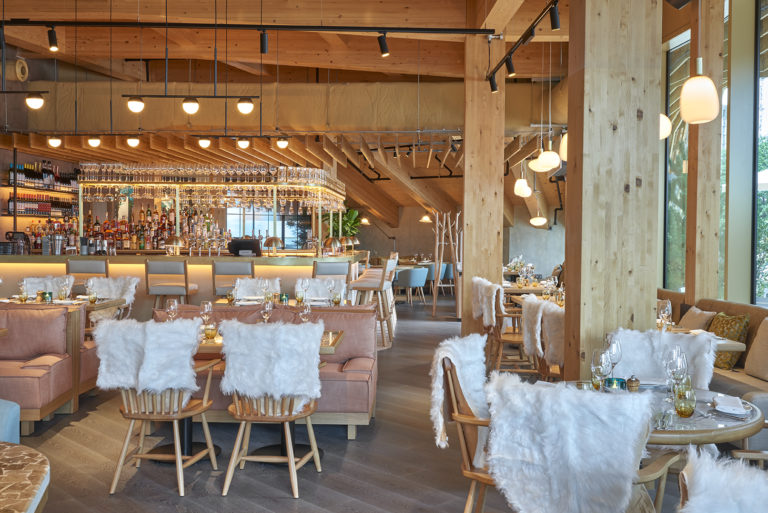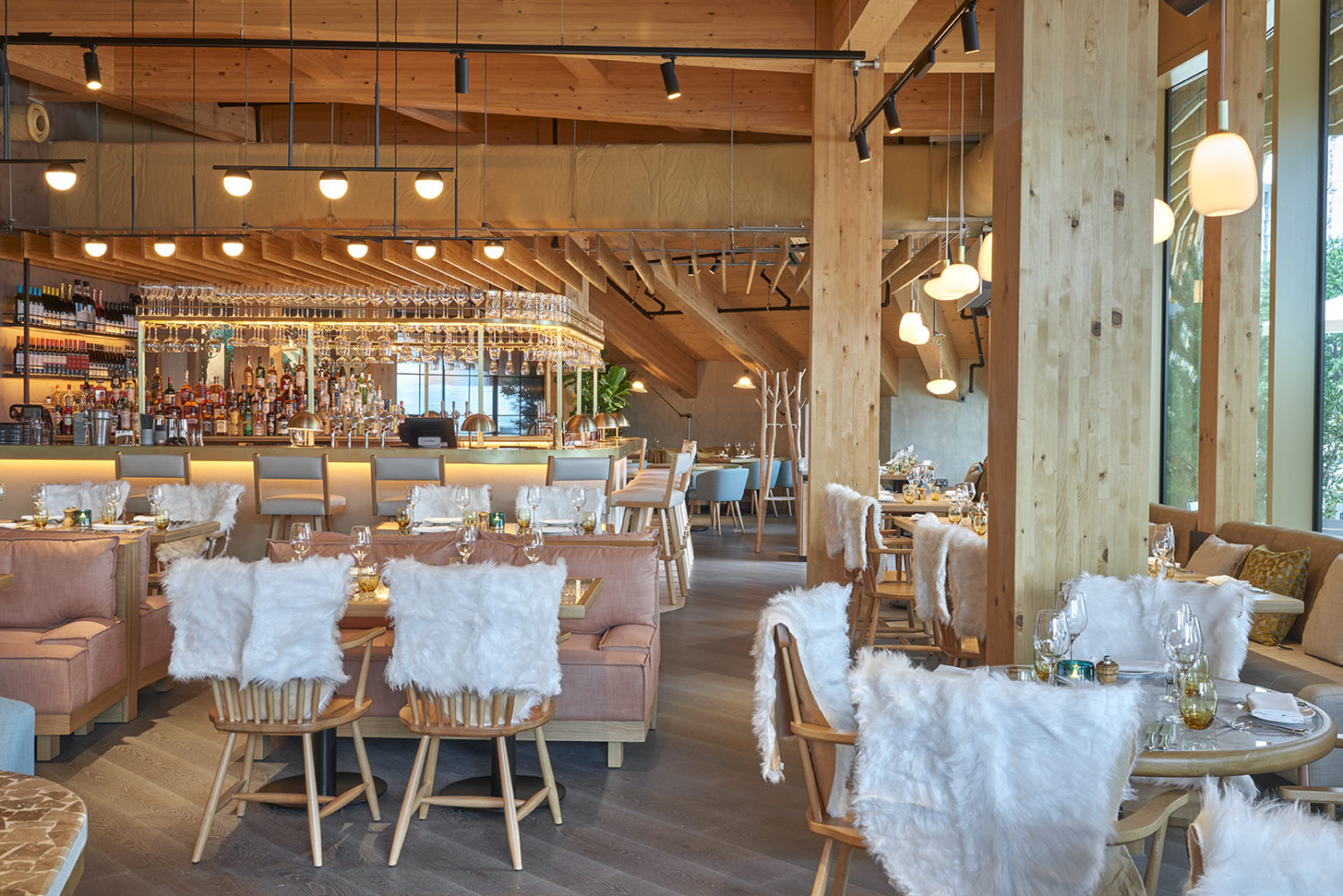 The fondue is served with a glass of Marder Schnapps, an alpine tradition. The mountain myth says that if your bread drops into the fondue you must buy a round of schnapps for the table, some people may drop their bread cubes into the fondue on purpose, the menu warns.
The desserts promise to be just as delightful as the rest of the courses. Choose from warm cinnamon topped apple strudel, beautifully complimented with raisins and vanilla sauce.
Twice baked cheesecake with berry compote is another fantastic celebration of cheese. `
The Millefeuille for 2 continues the sharing atmosphere, with puff pastry, vanilla cream and griotte cherries for two people to enjoy together.
The 3 course set menu is £49 per person and includes a bottle of bubbles.
9 Endeavour Square, London E20 1JN