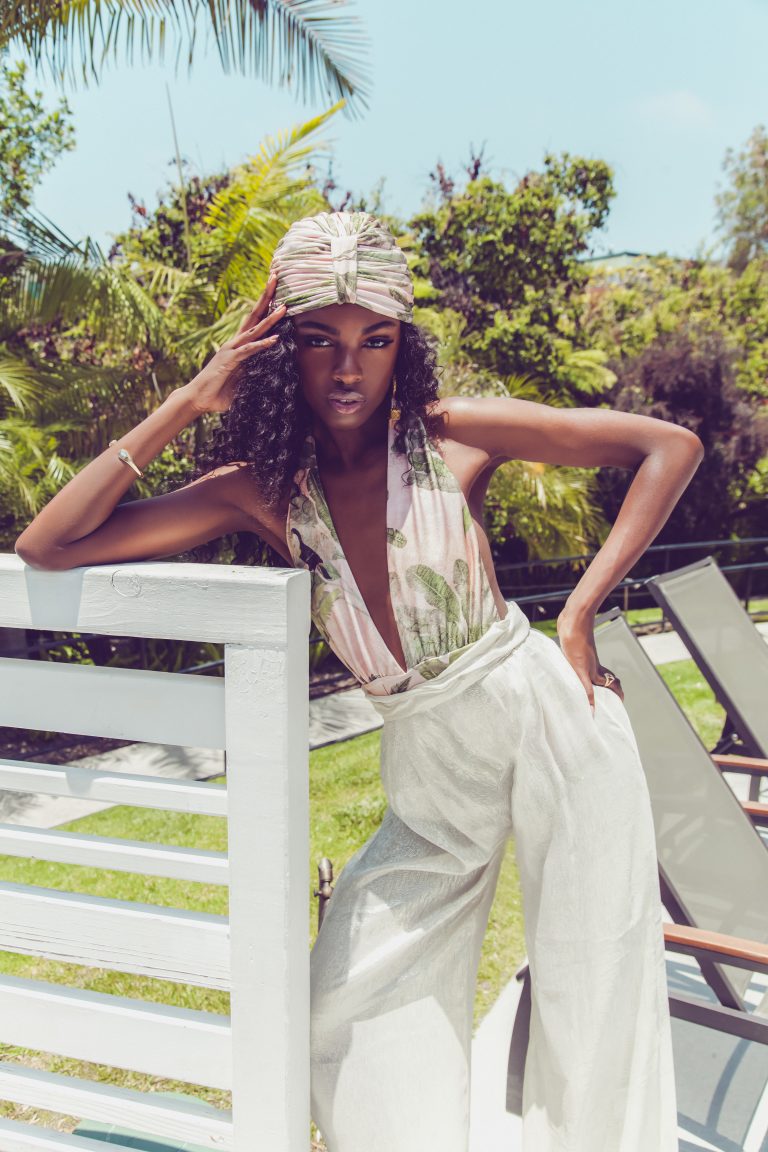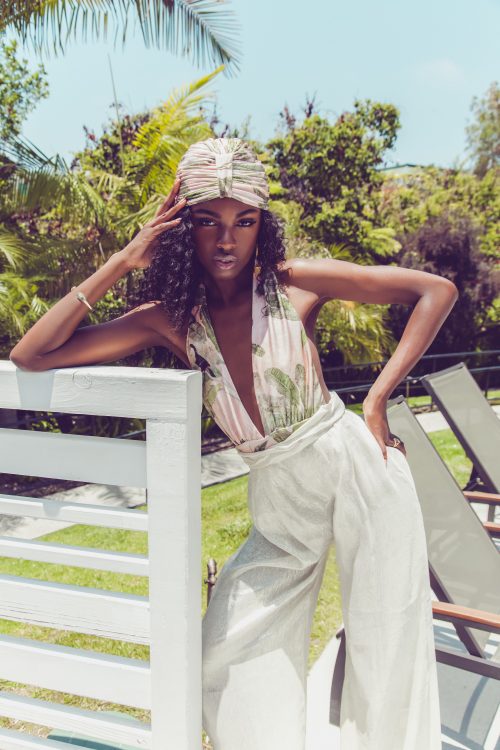 Determined not to be perceived as just a pretty face, supermodel, entrepreneur and activist Leomie Anderson has established herself as a real force to be reckoned with in the fashion industry. When she is not being invited to speak at the prestigious Oxford Guild about diversity, she is walking in the Victoria's Secret show for the third year in a row, modelling for Kanye West's Yeezy brand and being hand-picked by Rihanna as a face for Fenty Beauty.
Leomie Anderson is a powerhouse; this is perfectly clear from the minute she walked into the meeting room of her modelling agency on a scorchingly hot summer's day in London. Leomie has one of the most delicate faces I have ever seen, just like a china doll but don't let her angelic looks fool you. She gave me one of the firmest handshakes I ever experienced, with direct eye contact and a dazzling smile.
She was dressed like Trinity from the Matrix in head-to-toe black leather, the only source of colour was a skin-tight psychedelic neon green polo-neck. This extraordinary outfit could only work on someone with Leomie's impenetrable confidence. As bold as she is beautiful, she looked like an Andy Warhol painting come to life.
The South-London native has been hailed as one of the breakout stars in a new wave of supermodels, with the kind of magnetism that we haven't seen since the infamous Supermodel era of the 90s, when Kate Moss, Naomi Campbell and Christy Turlington owned the catwalk.
The Victoria's Secret Show is the Holy Grail for the modelling industry, it attracts a global audience of over 500 million people in 185 countries and it's live viewing figures are only conquered by the Super Bowl. Leomie has walked in the Victoria's Secret show, three years running.
Senior Creative at Victoria's Secret, Ed Razek famously said, "There have been, all in, about 200 models who have walked that runway. The girls who walk in the shows are rarer than superstar athletes. There are 1,765 guys playing in the NFL – in the course of its history, there have been 20,000."
Leomie laughed deeply, then said, "I'll never forget my first show, I was trying to smile so hard that my cheeks were actually shaking. I felt honoured to be part of the Victoria's Secret family, you feel as though there is a real legacy on your shoulders."
Leomie graced the Victoria's Secret catwalk for the first time in New York in 2015, however she had previously auditioned twice and been rejected twice.
She confessed, "It was definitely a nerve-wracking process because there are so many beautiful girls with great bodies. In a room filled with perfectly tanned and toned women, you've got to bring your personality to the table, it's the only way to stand out from the crowd."
Leomie recalled the moment she received the news that she would be walking in her first Victoria's Secret show.
She laughed long and hard, then said "I called my mum but she was on a yoga retreat and didn't answer for 6 hours! When I finally got through to her, she was like 'What's that again?'. I told her and she said, 'Wait, which one is that?'. I was just like 'Seriously mum, just forget it'."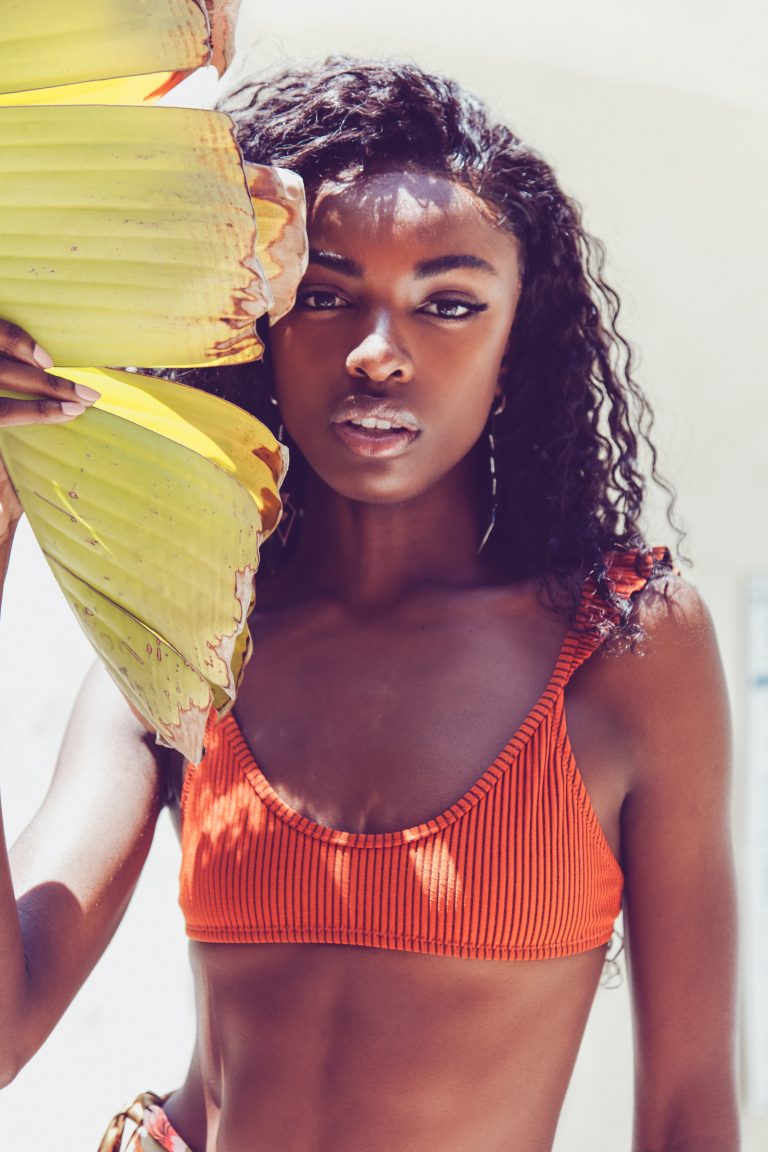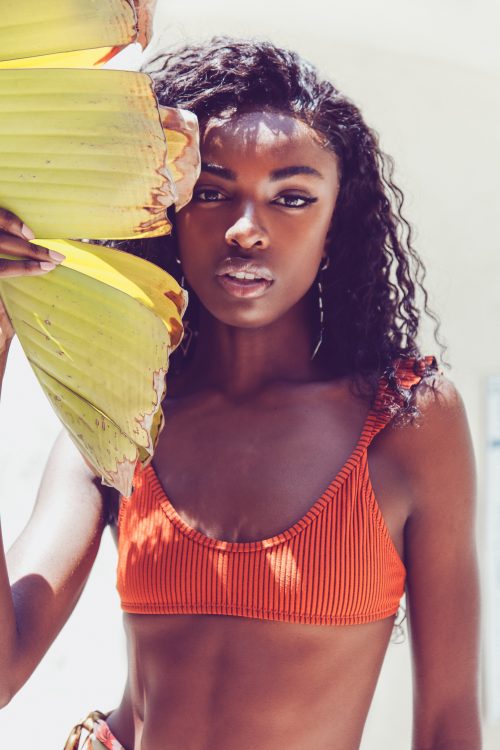 Despite her first successful Victoria's Secret Show for the brand's 20th anniversary in New York, Leomie had to audition again the following year for the 2016 show in Paris.
She revealed, "One of the many things I respect most about Victoria's Secret is that there is no favouritism. Most girls still cast for it every year, I remember attending the casting and seeing the supermodel Joan Smalls."
She added, "Paris was my favourite show. I was given two looks and I got my wings for the first time. I felt so proud to have been able to take it up a level. The third show in Shanghai last year was epic because I was able to say, third time's the charm but also very hectic. There wasn't really an opportunity to switch off as it felt like there were eyes on us at all times."
She continued, "I remember being in the lift at our hotel with Bella (Hadid) and these fans rushed in the lift and just started snapping pictures of us. It was intense, people need to understand that models are still human beings, we can't always be switched on."
It has been widely documented that models step up their fitness and beauty routines in preparation for the runway show. It has been said that Adriana Lima works out twice per day and avoids solid food for nine days before the show.
However, if you are hiring Leomie Anderson, you need to accept her just as she is because she doesn't intend on changing for anyone.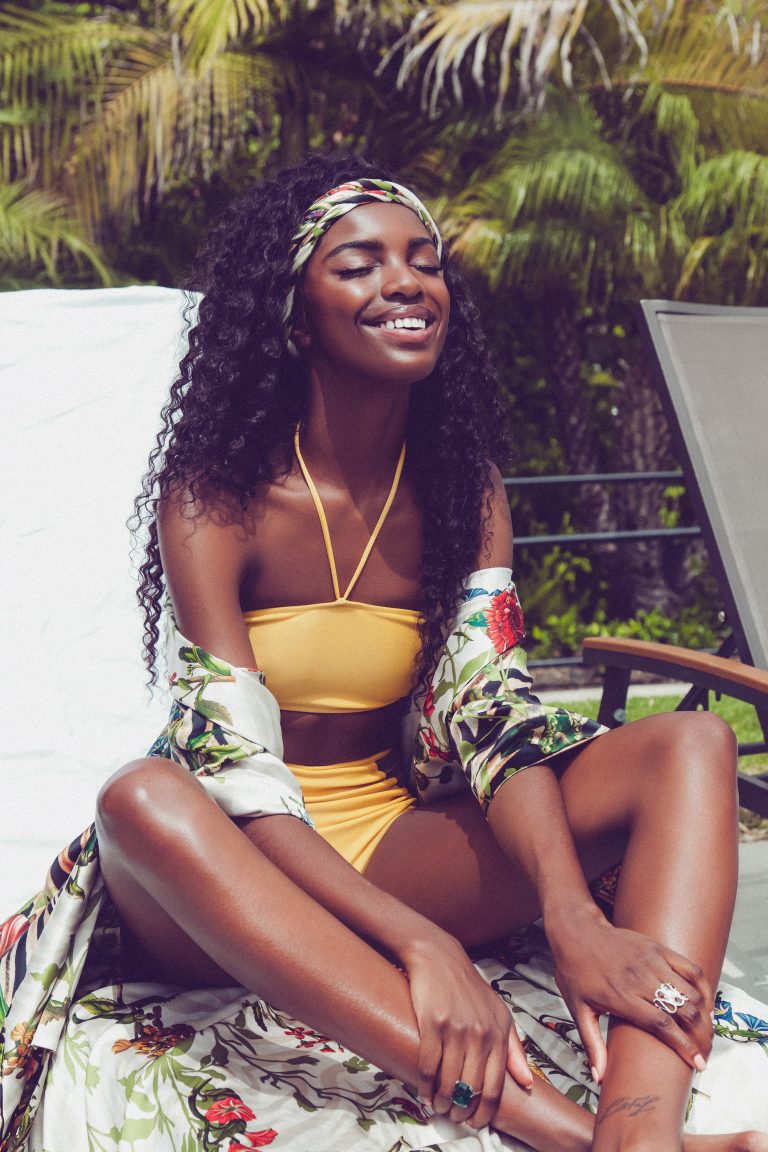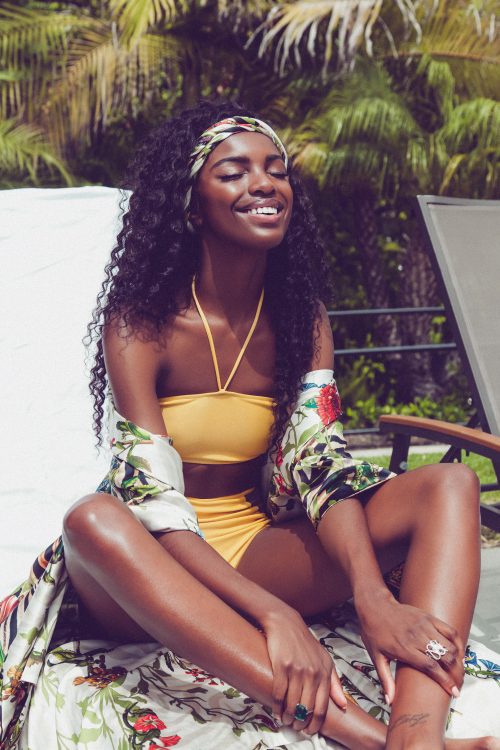 She said directly, "Every girl is very different, but for me personally I don't put so much pressure on myself. I like to go with the flow, my preparation is mainly mental. It's about being positive, there are other girls who are just as 'Victoria's Secret' as you but the one thing they don't have and can never have is your personality. There is so much power in just being yourself."
September 2016 saw one of the most successful launches the beauty industry had ever seen, when Rihanna unveiled Fenty Beauty, created for women of all shades, cultures and races. In its first month alone it raked in over $72 million and TIME hailed it as one of the best inventions in 2017, alongside the Tesla Model 3, iPhone X and Nike Pro Hijab.
Leomie was chosen by Rihanna as one of the faces of the brand, with Rihanna applying Leomie's makeup herself. The campaign was shot in December 2016 and Leomie was tasked with keeping it a secret until it launched late the following year.
She shook her head and laughed knowingly, then said, "I knew about it for a really long time and it was hard to keep my mouth shut but obviously I did. I still wanted to be part of the campaign so much, there was no way I was going to mess it up."
She continued, her face gleaming with pride, "It is definitely one of the most iconic things I have ever been apart of, solely because of the impact it has had on the industry. To see that a brand can be so inclusive without it looking like a gimmick. It was such an honour."
Leomie is used to working alongside some of the fashion and music industries leading powerhouses. She was also selected by Kanye West to star in season one and two of the Yeezy show.
Leomie shrugged nonchalantly, she said "Surprisingly, Yeezy was just a very normal job. I went to the casting during New York Fashion Week, was chosen and we rehearsed for the show. Season 1 was quite a static show, but it still took a lot of pre-planning because it was half art installation and half fashion show."
She continued, "It was fascinating to see Kanye and Pat McGrath in their own environment. I was involved in the hair and makeup tests with Pat, it was so interesting to see their creative process."
Leomie's most memorable job is one that most people never even knew about. She smiled brightly, illuminating her face as she explained, "I worked with Philip Treacy as the fit model for his first show in a decade. Phillip borrowed over 200 pieces from Michael Jackson's wardrobe from an exhibition and I tried them all on."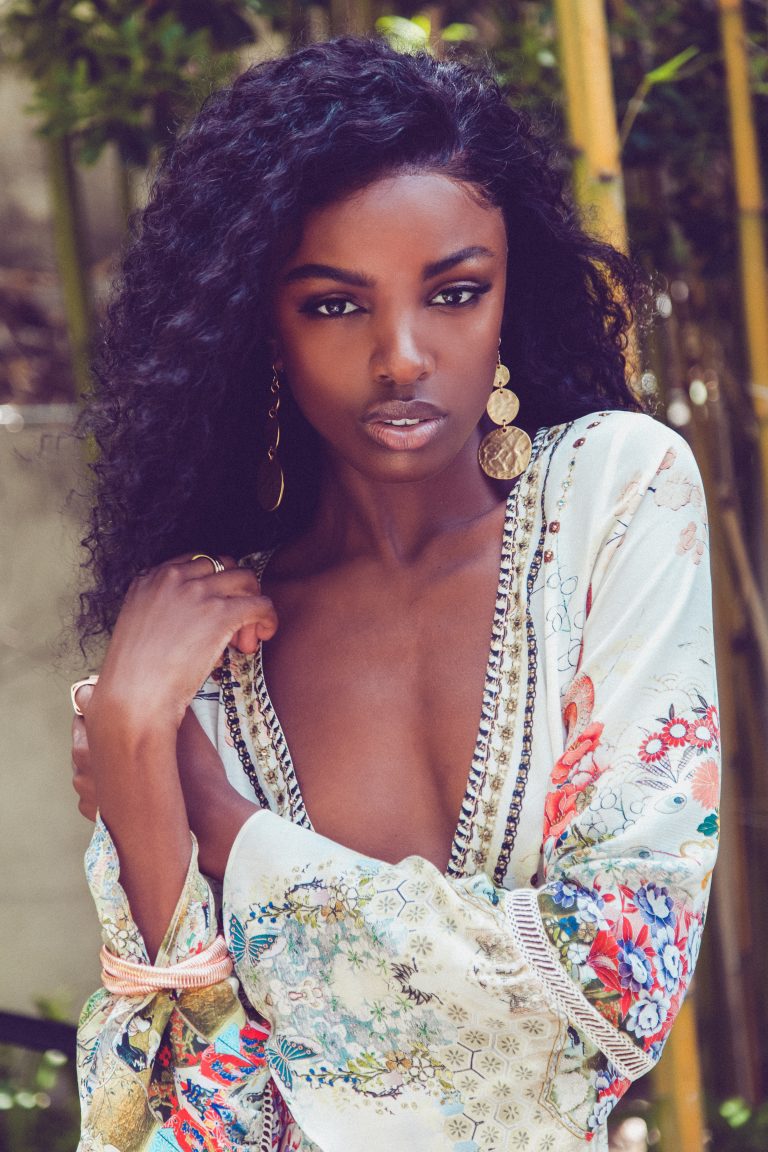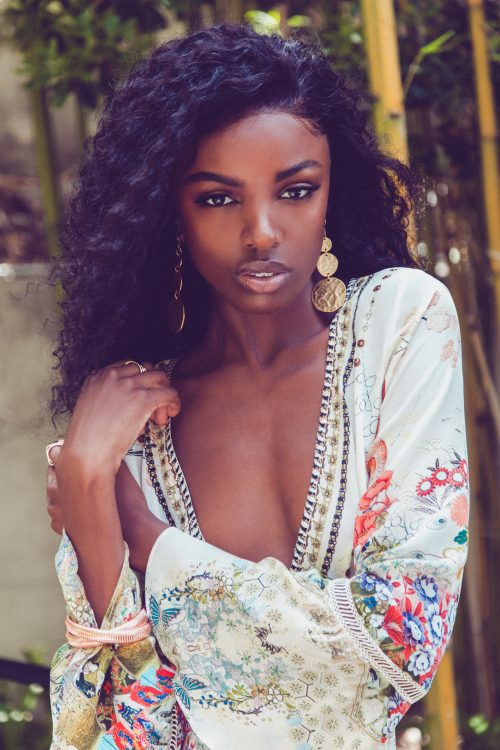 She exclaimed excitedly, "I've worn Michael Jackson's diamond glove and his jacket from Thriller. Nobody else in the world can say they've done that."
In 2016, Leomie launched Lapp, a clothing brand and online platform with the ethos of championing women's issues through fashion. It was Lapp's evocative 'My P***y Grabs Back' collection which hit headlines, especially when Rihanna wore a baby pink Lapp hoodie with the phrase emblazoned on the front to the Women's March in New York. Whilst the 400,000 strong march chanted "Hey, hey, ho, ho, Donald Trump has got to go", Rihanna can be seen marching alongside them letting her hoodie spread her message.
On the editorial side of the Lapp platform, there is open discussion of politics, sex, health and fashion. However, what is most enthralling is that although content is ranged from an insight into being an a-sexual lingerie model to removing patriarchy from the conventional form of marriage, the message is never sensationalised for views. Each issue is beautifully normalised to promote inclusion for all and to highlight issues that affect women on a daily basis.
As I told Leomie my thoughts on Lapp, she nodded in silence, drinking in every word. She said thoughtfully, "There are so many people who are experiencing things that the general public don't even know exist. I love that I'm able to give a platform to women to be able to share because I don't know what you've been through and you don't know what I've been through. If we're going to do this whole feminist movement, we actually need to listen to one another and empathise with each other's experiences."
Leomie has shown unshakable fearlessness that the fashion industry has not seen for a very long time. Whether it is about race or sex, there is no topic that Leomie will shy away from.
Leomie sighed and pointed at my loose curls, she said "I'm thankful to see a lot more women of colour on the runway and I'm really happy about the natural hair movement. I remember when I first started modelling it was normal for women with your texture hair to be told that wearing your hair curly was unprofessional. I'm thankful and relieved that these days, people are allowed to actually be themselves."
She continued, "Fashion has always championed a natural look, but when it came to women of colour it didn't really apply. There are many amazing changes happening in the fashion industry, but of course there is a lot more to be done but we are getting there."
One of the changes that Leomie would like to see implemented is when businesses take inspiration from ethnic culture, they pay more homage to it and give credit where credit is due.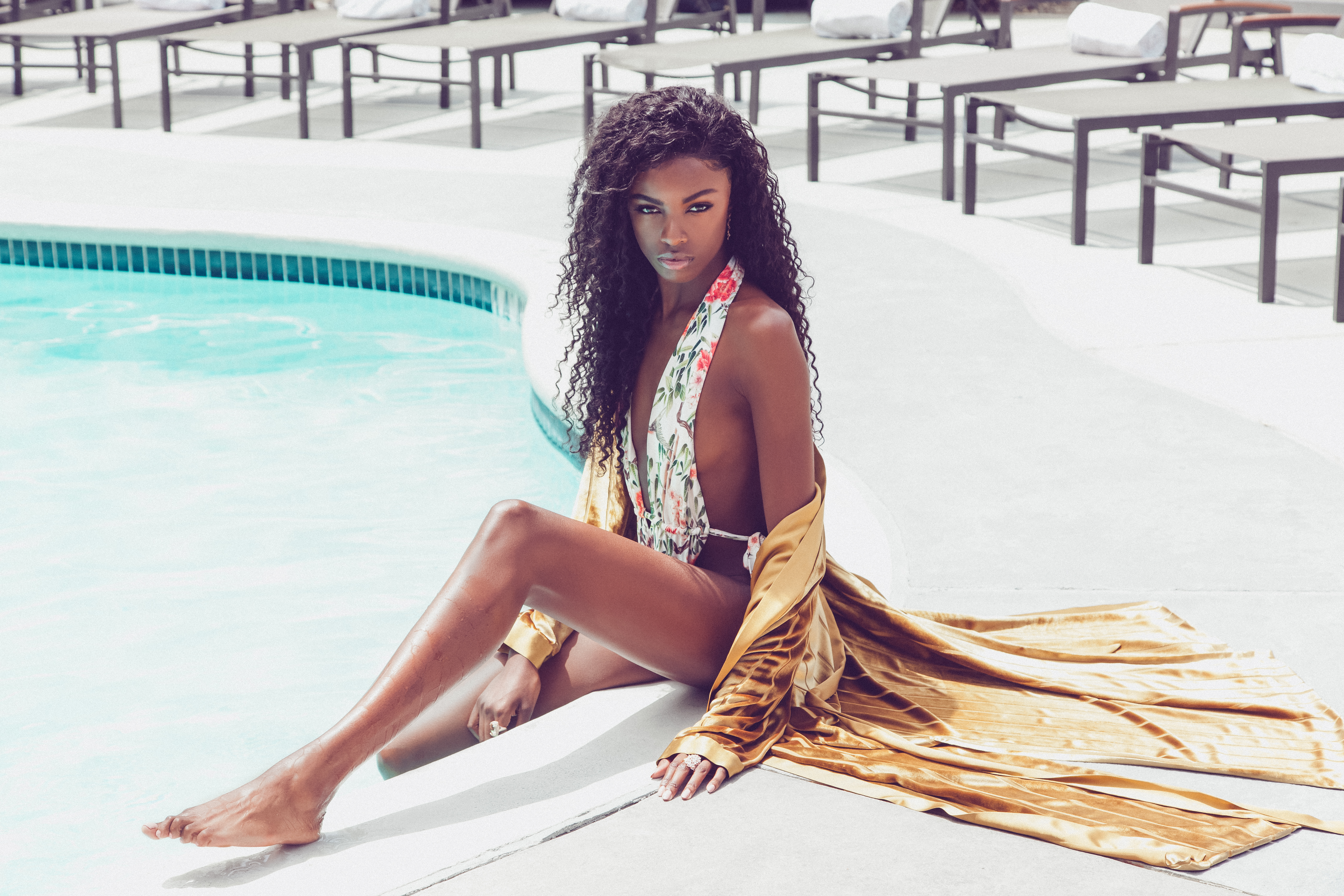 Leomie said passionately, "I wish that they did more collaborative projects with people of colour. Every season you see so many brands being inspired by different cultures but they never really want to pay homage or educate those who are viewing the collection on the inspiration behind it. You have Virgil (Abloh) as the Head of Louis Vuitton, which is incredible since it's a streetwear collection and it is now being designed by someone who is from the culture where streetwear is derived."
Last year, Leomie was invited to speak as part of the prestigious The Oxford Guild's Infinity Speakers Series. She was in good company as some of the most world's most influential people have been invited to speak, such as Anna Wintour, Morgan Freeman and Stephen Fry.
She shook her head in disbelief as she recalled, "I was so taken aback when I was asked because so many amazing people have spoken there before me. I could not believe that people at Oxford wanted to hear what I had to say."
She laughed knowingly, then continued, "I really focused on articulating myself well, let them know that yes, I am from south London, but I can slow down my speech a little. I made sure to slow down because when I get excited I can speak really fast."
She added, "I spoke of some of the situations I've been in, involving race and gender, the audience were genuinely shocked and surprised that it's still happening. Everybody is in their own bubble, their own community, so it's easy for them to not be aware."
With a heart as beautiful as her face, Leomie has filled a gaping void in the fashion industry. The way she challenges the status quo and never backs down from her principles solidifies her as the perfect model needed for a new generation.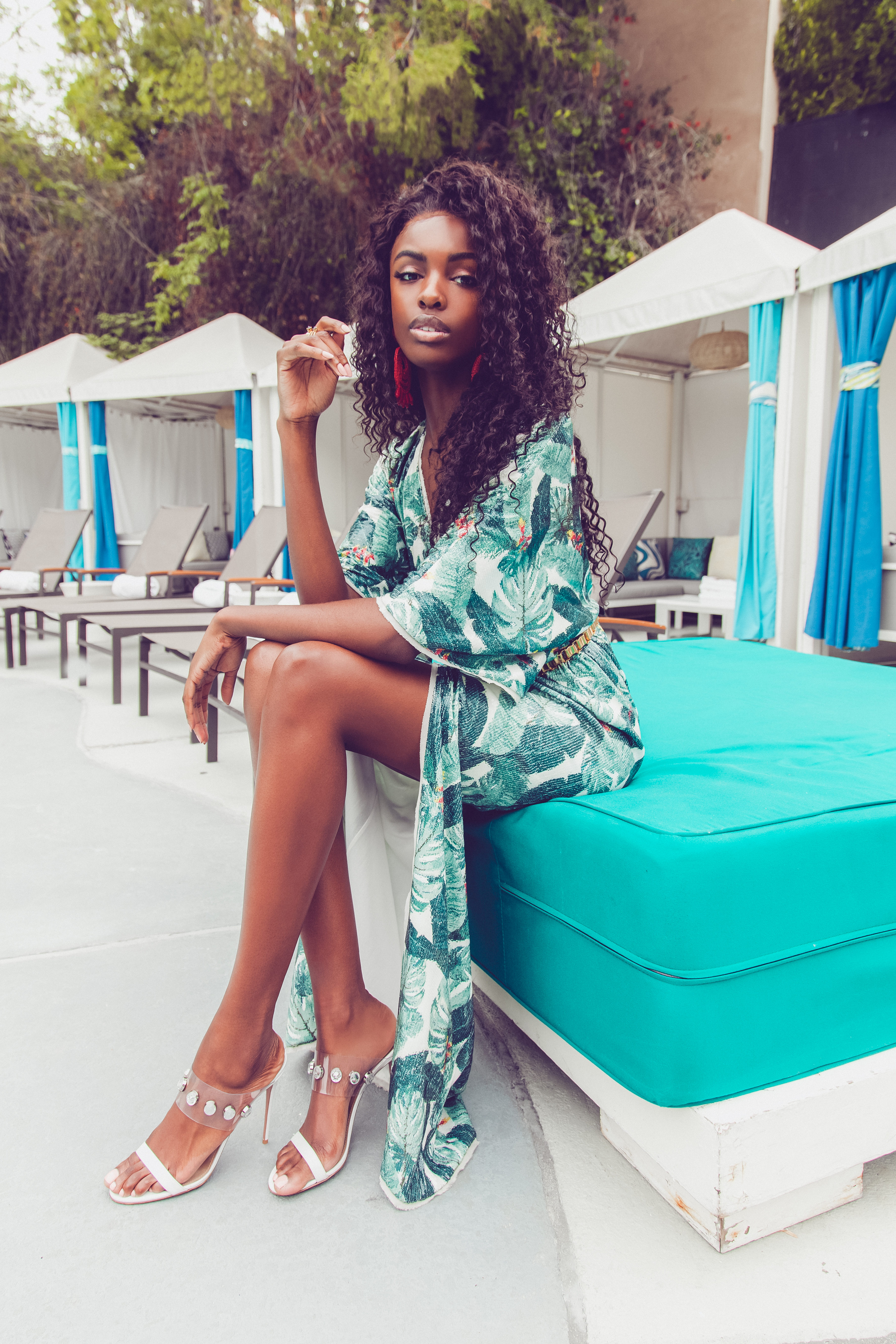 However, Leomie revealed that she wasn't always so outspoken.
She confessed, "I was booked on this job really early in my career and I sat and watched whilst they destroyed my hair. They dyed my hair three times in two days and then cut it off and sewed in a weave without even asking me. I was too young, inexperienced and too nervous to challenge them."
She added, "When you're in a situation where you want to be deemed as professional, you don't know when to stand up for yourself but I would tell my younger self that your voice matters and your opinion is valid. Just because you're the model on set, it doesn't mean that you have to bend to the will of everybody."
She said poignantly, "Generally speaking, people tend to have a real misconception about models. I wish I could show them that just because you see a model on the runway or in magazines, it doesn't mean that they are rich or that they don't have anxiety, or that they are not shy or that they don't have insecurities within themselves."
She added, "Social media makes it difficult because people take what they see as the whole picture when it isn't. Just because people aren't posting about depression or unhappiness, doesn't mean it isn't there."
She concluded, "It's not down to us to show you every single aspect of our lives. I wish people could understand that there is a person behind that Instagram picture, it is not just about scrolling, liking it and moving on."
@leomieanderson
Lappthebrand.com
Photographer
Liza Boone

Stylist
Jennifer Michalski-Bray

Make Up Artist
Tami Shirey using Marc Jacobs Beauty

Hair Stylist
Travisean Haynes using Bumble and Bumble

Stylist Assistant
Kayleigh Dennis

Location
W Los Angeles -West Beverly Hills
930 Hilgard Ave, Los Angeles, CA 90024, USA.