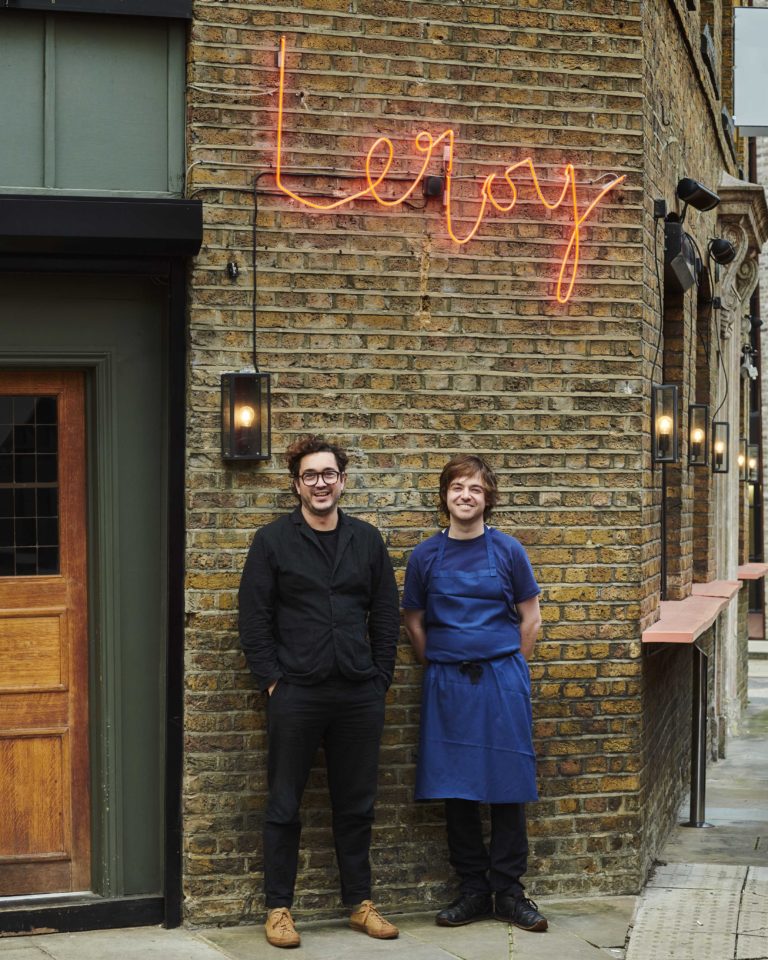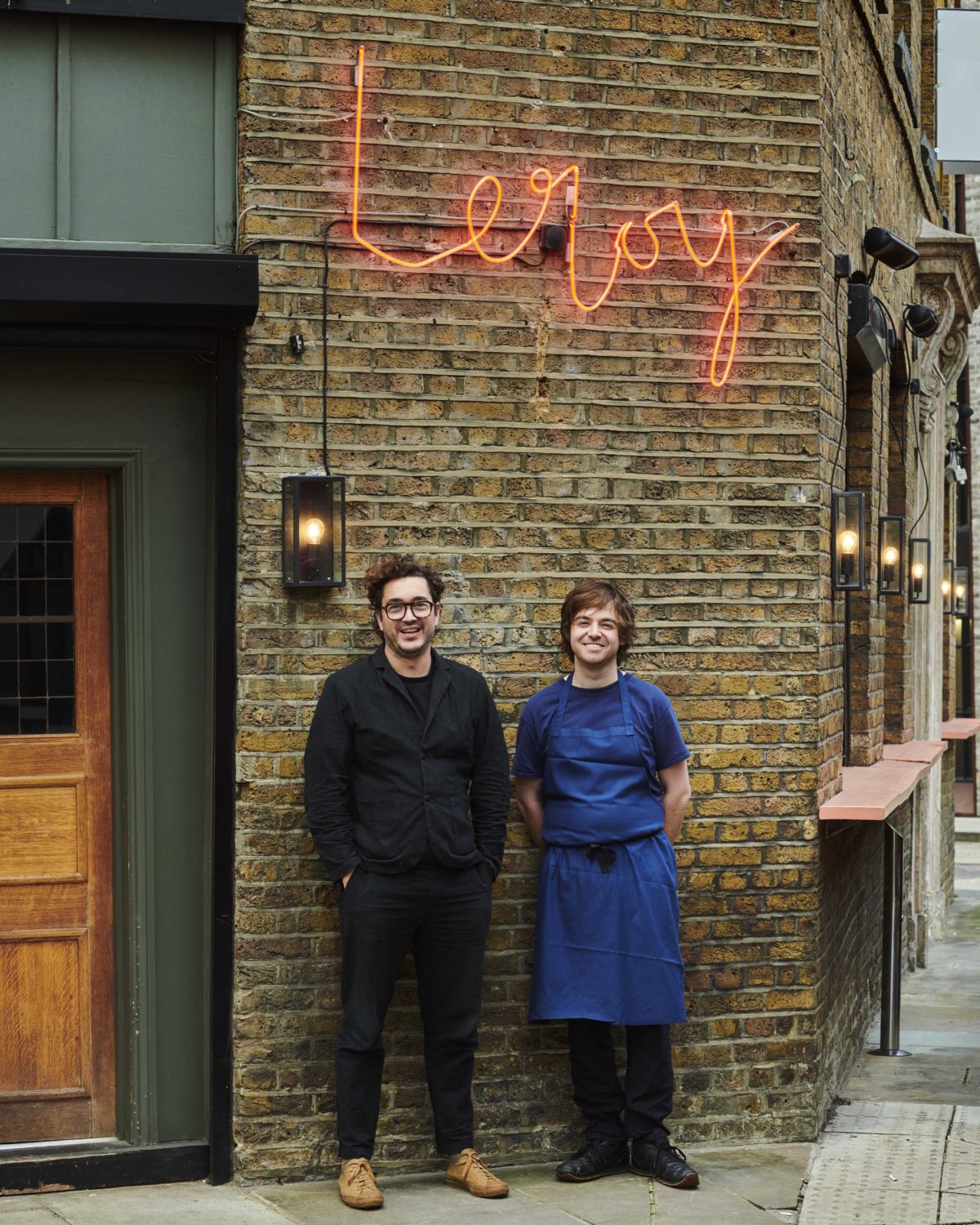 Shoreditch is a funny kind of place. Once upon a time London's black cabbies wouldn't even go there to drop off a paying punter, now it's a much desired kaleidoscopic mish-mash. It's both strategically graffiti stricken and very purposefully dishevelled whilst simultaneously being really cool entirely by accident. London's East end was torn to shreds during the horrific Blitz years meaning that the whole of that region is wildly varied – extraordinary 18th Century churches are flanked by brutalist, post-war office blocks. Overall, this is a borough which feels a bit confused. There is one Shoreditch venue, however, that does know exactly 'who it is' and 'what it's doing', and that is Leroy.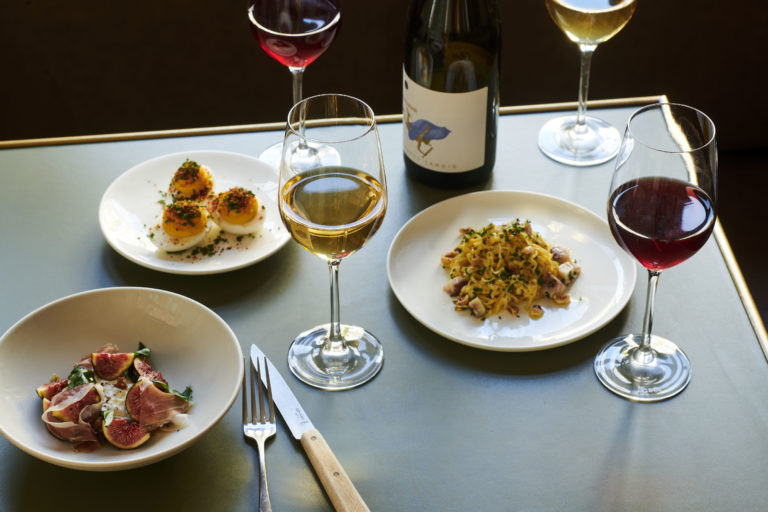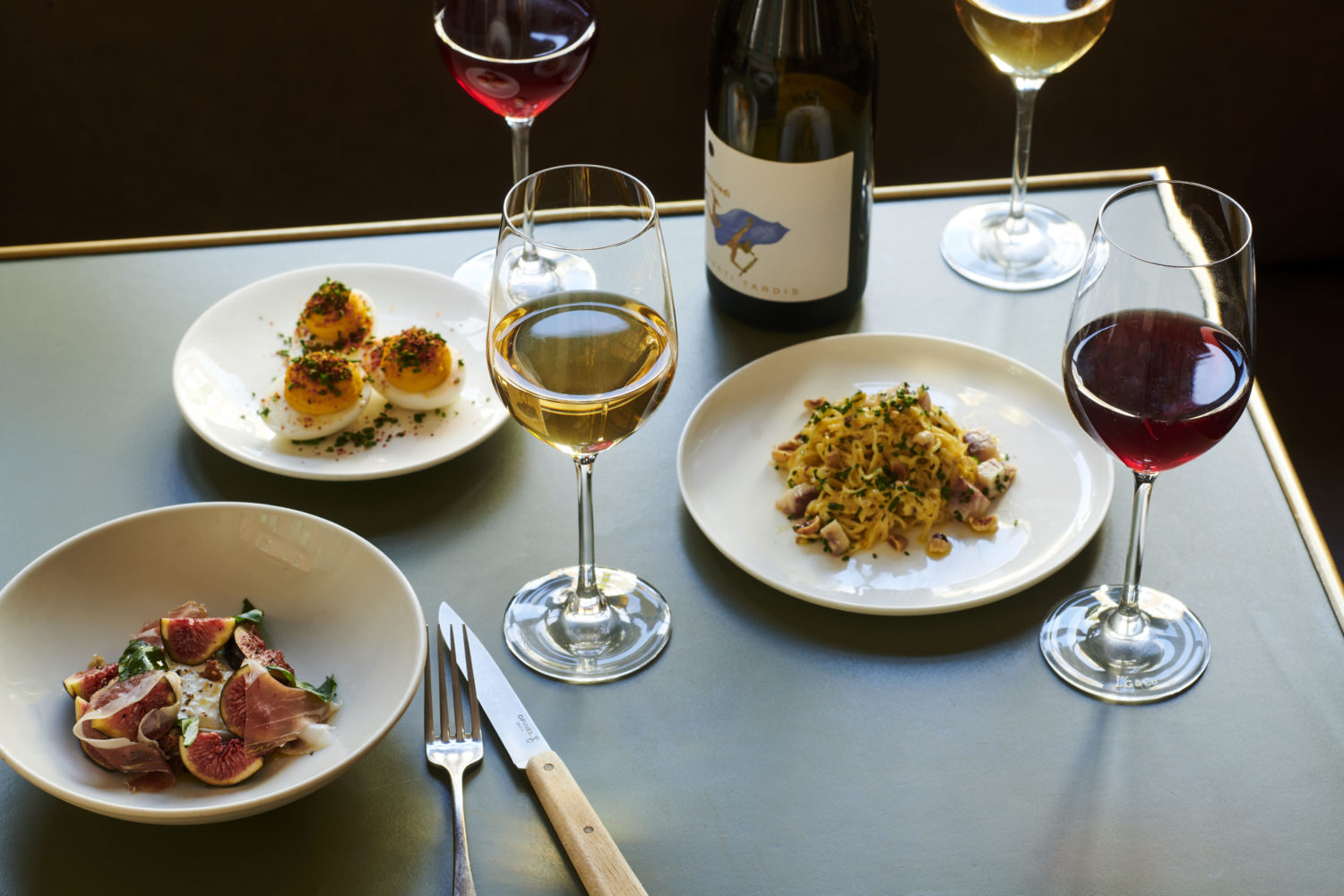 Leroy, owned by Ed Thaw, captured that universally coveted accolade, the Michelin star, some while ago. However, as I chatted to the utterly delightful Head Chef, Simon Shand, I could clearly see that there is so, so much more to this restaurant than obsessive star hunting.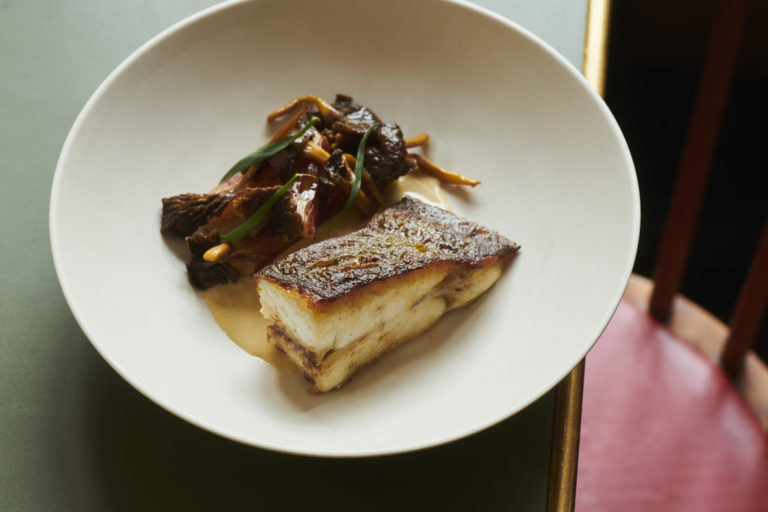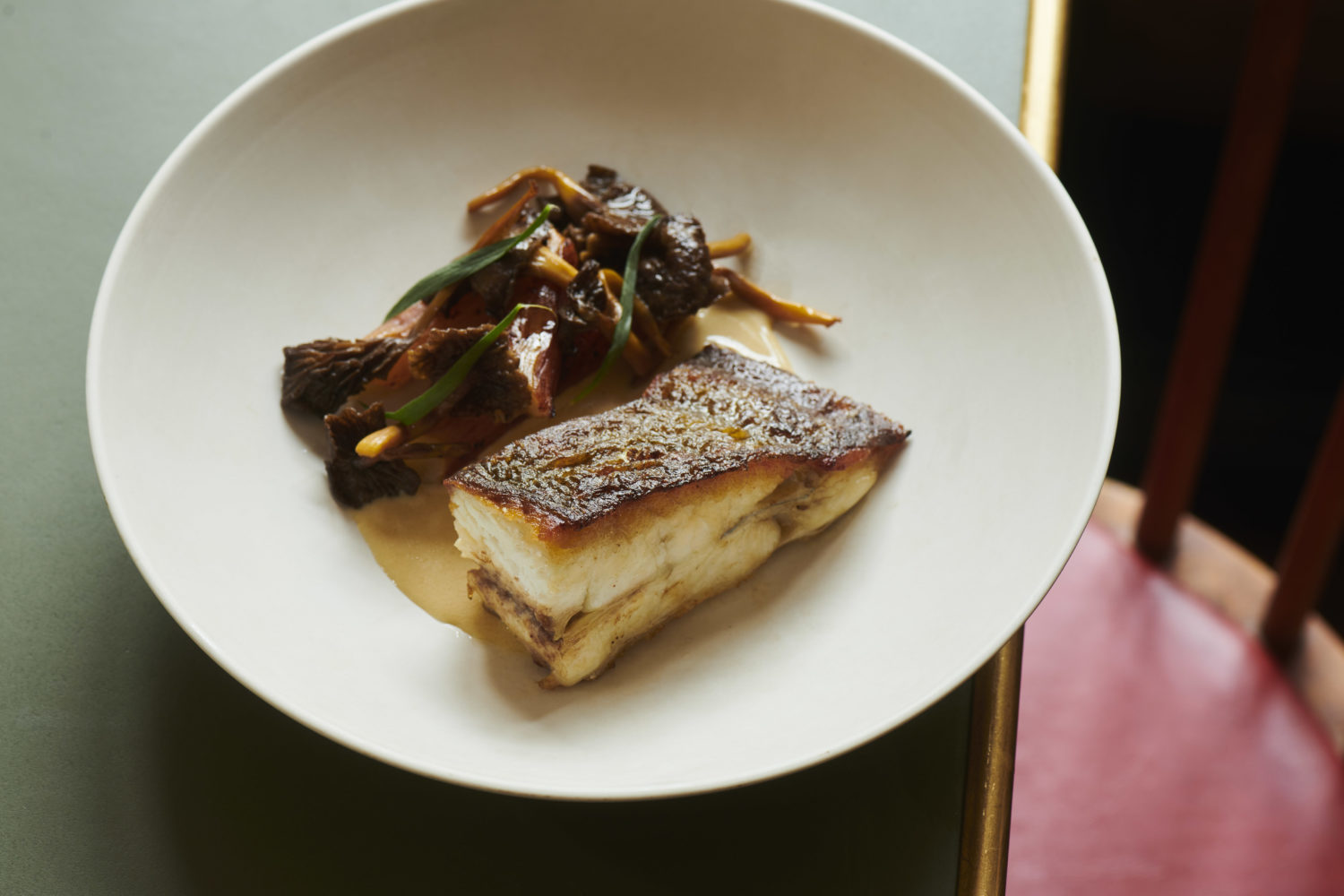 Leroy's style is disarmingly relaxed. It is the opposite of super stiff, cutlery-clanking-on-crockery, Parisian style fine dining. Rather, it oozes unassuming cool. This is not a place where whispered, reverent tones are welcome, or even possible. The restaurant reverberates with life, zeal and youth. Leroy's décor is effortlessly elegant in its neutrality, in that trendy contemporary way that only the best venues really master. Wood, sandy colours and a sexy scattering of modern art predominate in this chic little gastronomic beehive.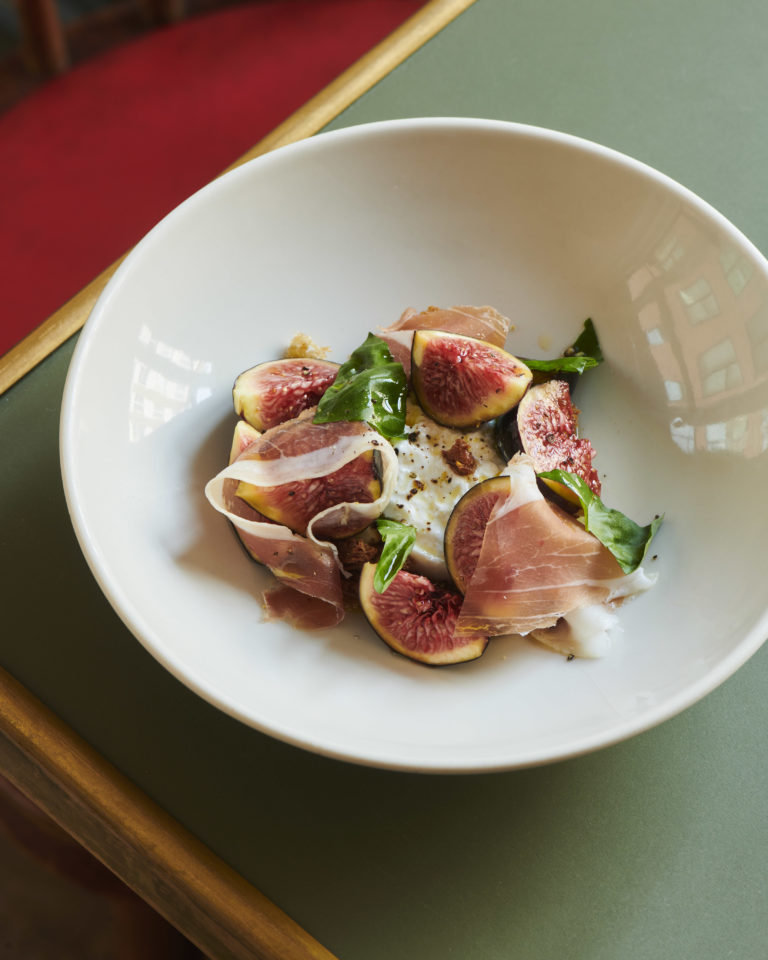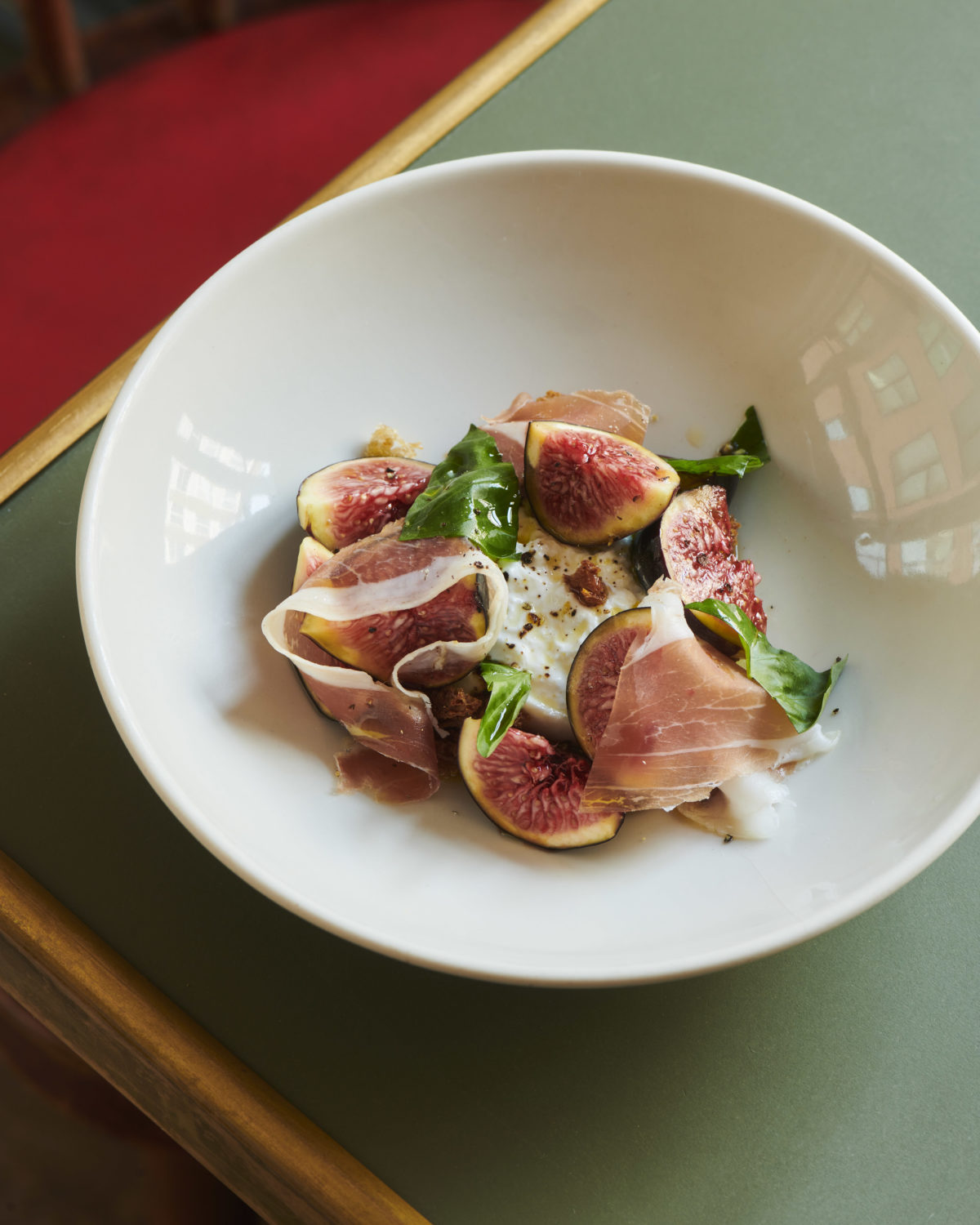 Shand's own path to culinary stardom, I would come to learn, was as wonderfully 'real' as Leroy feels. "I dropped out of college and was watching TV with my mum one day when a celebrity cooking show came on and I thought, 'that looks fun'. So, the next day I went to meet a friend of mine who worked at a restaurant in town and asked if I could have a job. It was just washing up, but unlike a lot of my other hobbies that proved to be short-lived fads, this one really grabbed me. When I was younger I had about 55 hobbies that I would have quit by the next day but this was different. I instantly loved it, and after having washed up for a few days I got a chance to actually help out in the kitchen. They wanted me to do front of house more than cooking because I was… rubbish at cooking! I'm quite clumsy to be honest."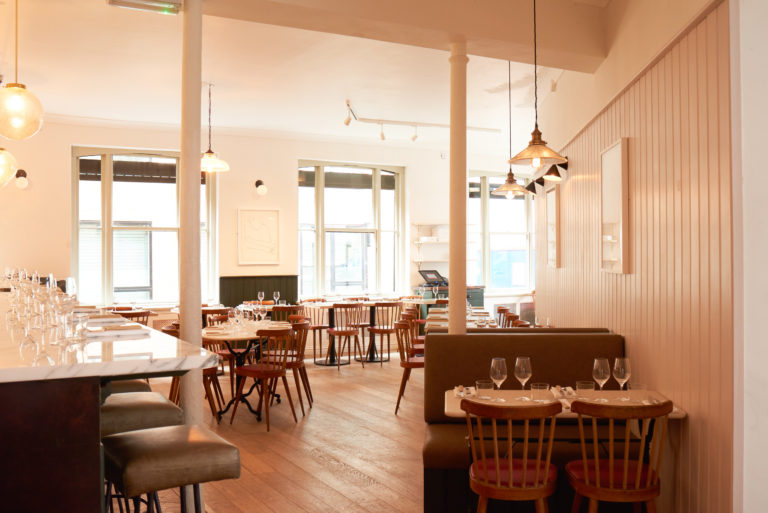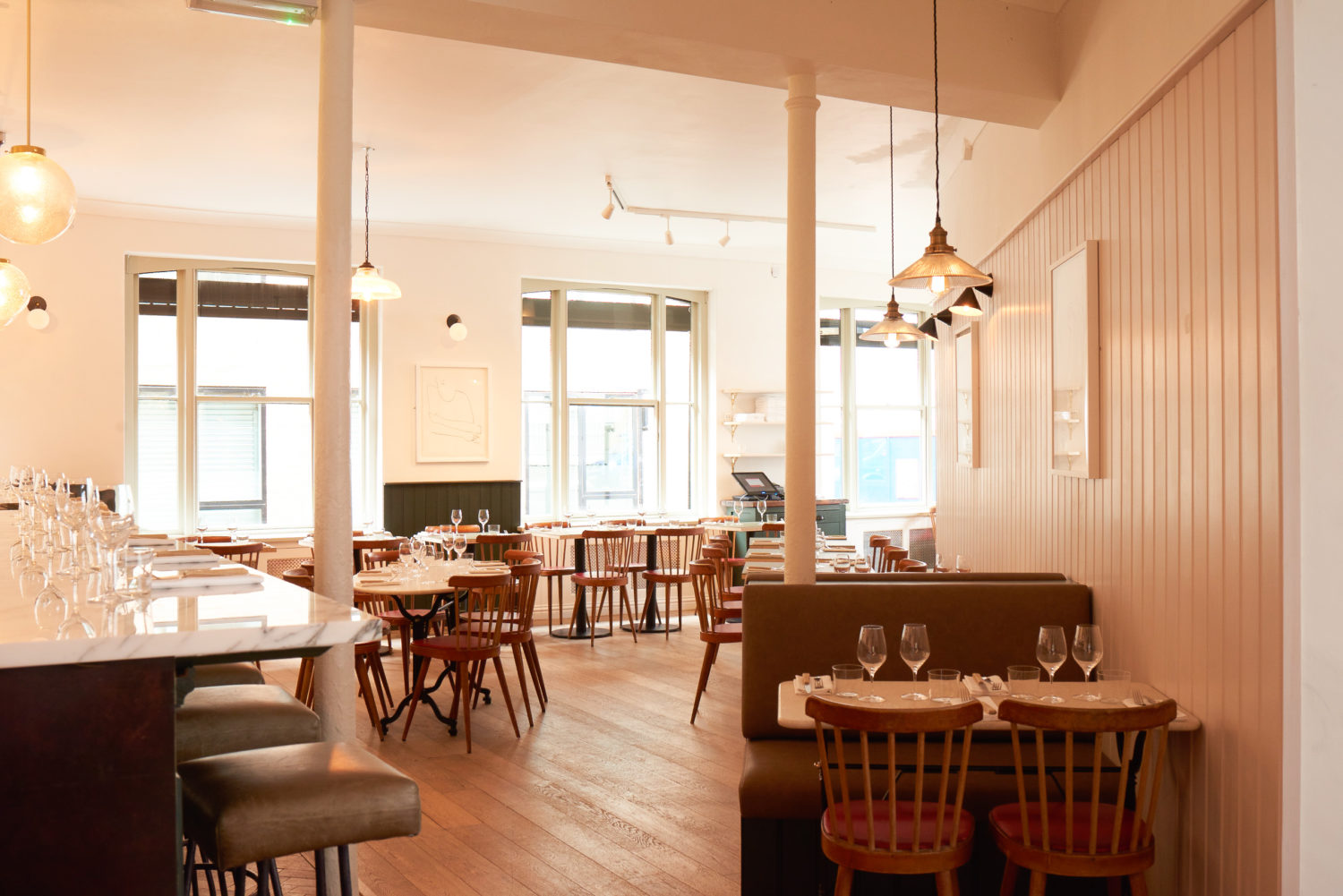 "I ended up doing two days a week in the kitchen and then four days as front of house, got made a manager in about three months and suddenly I had skin in the game – I knew then, I wanted to work in restaurants."
Simon and I discussed the twists and turns in his fascinating career and it became clear to me that whilst technical complexity and "having fifty things on a plate" had appealed to Simon in the early stages of his own journey of gastronomic learning, it was pretty much the exact opposite of what appeals to him now. Moreover, the ability to be creative and embrace innovation is what had motivated Shand to press ahead to pursue newer and giddier career heights.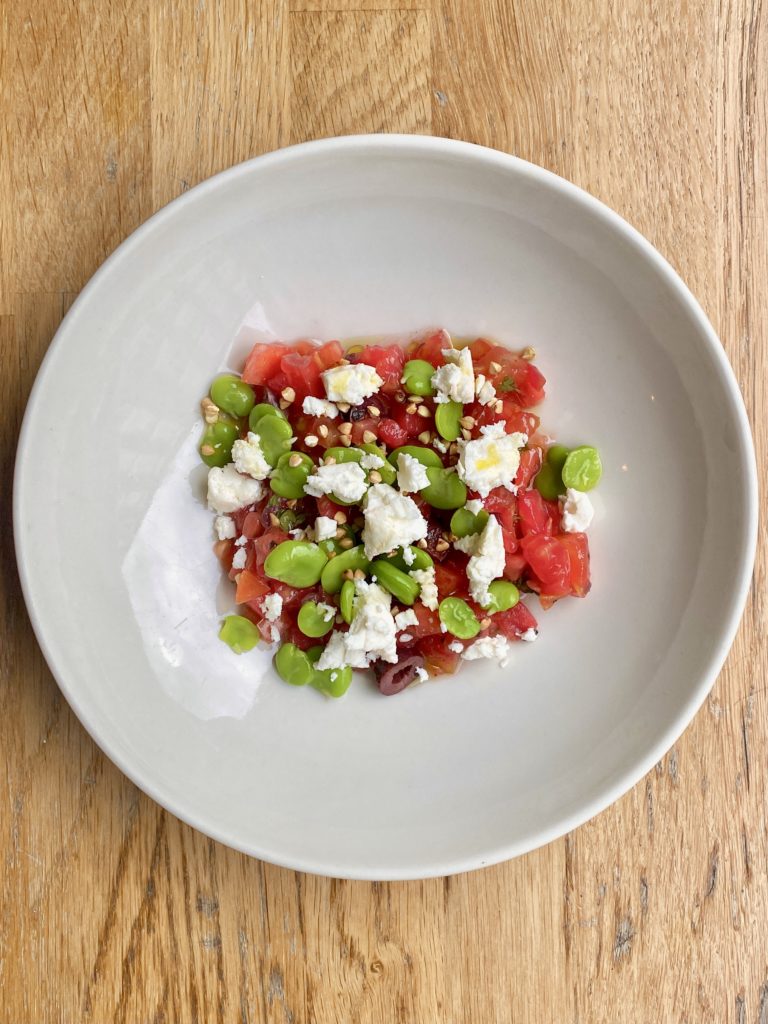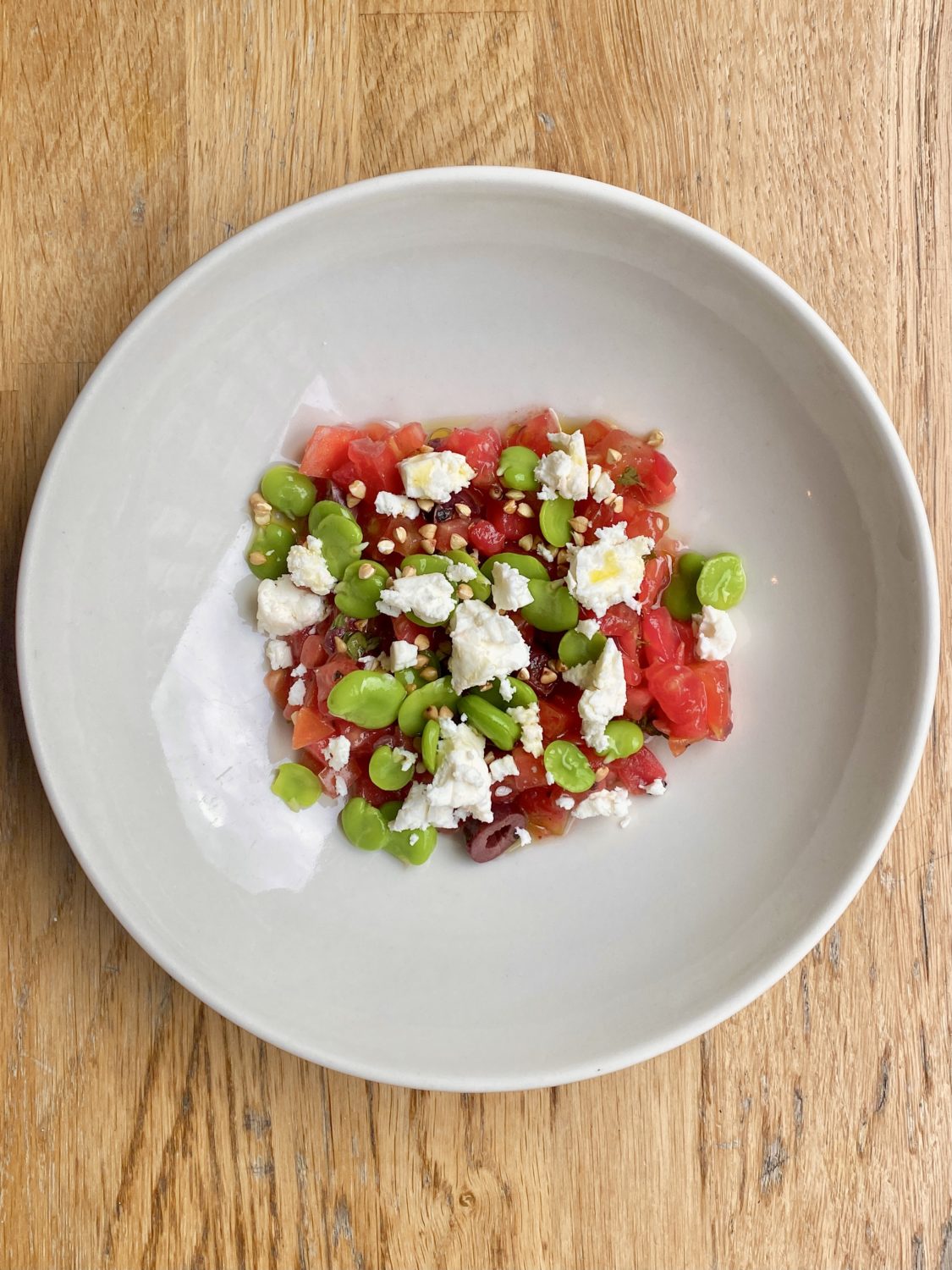 "Eventually a friend of a friend of mine told me that Leroy was looking for a Head Chef and he said I should contact them because he thought I'd be a really good fit. The brief, that we all agreed on, was to continue what Sam Kamienko, my predecessor, had started. He had laid the greatest foundations a restaurant could hope for. His style of cooking is just so cool, so simple, so paired back – he's just unbelievably confident in his technique. I think they wanted someone who had a similar style, possibly someone who would use a more French kind of technique but ultimately they were really chilled about letting me do what I wanted. There were some core beliefs about what the food should be like, but beyond that, it was up to me." Shand and Kamienko started their official handover in a café in Shoreditch, "it was about three hours before we event started talking about Leroy, the time just flew by, so I was already confident that this was going to be a the perfect fit!"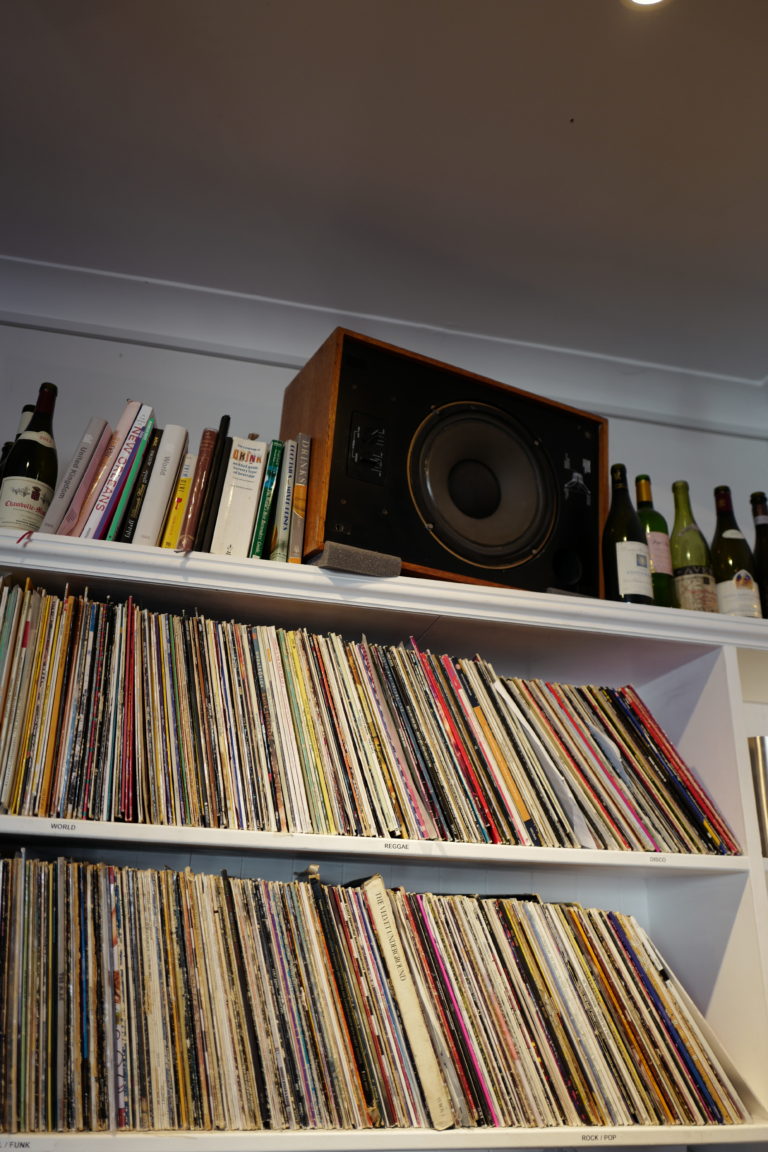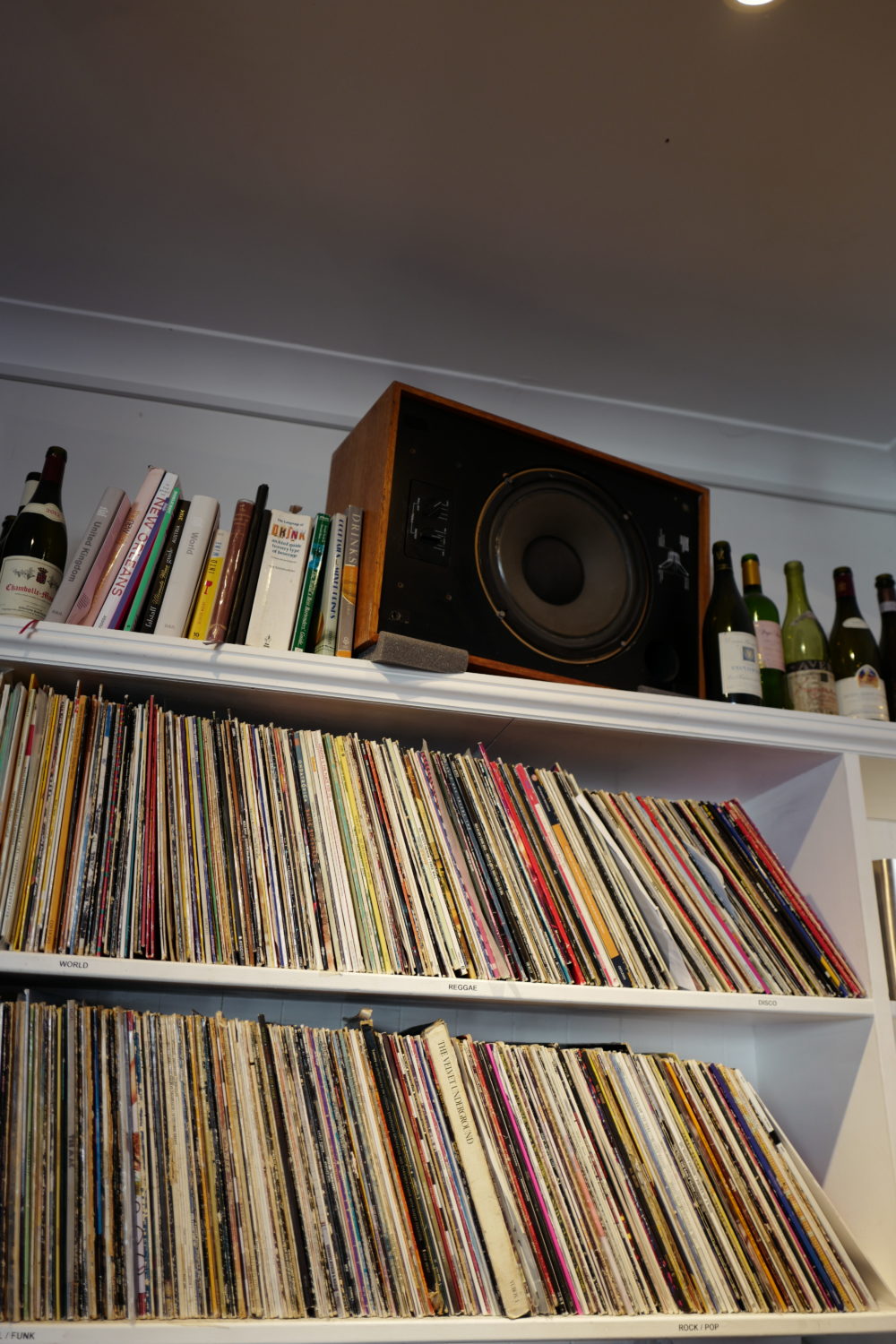 Simon Shand went on to make his own mark on this truly special restaurant, and so the baton had been passed and the legacy of extraordinary but perfectly unpretentious food lives on.
When I asked him to describe his own style of cooking he chuckled, replying "God, I really should have a better answer for this one because I do get asked it quite bit! I fell out of love with tasting menus a long time ago – I love making small plates for sharing. A la carte, where you're just getting one starter, one main and one dessert just doesn't seem right, I like to try a bit of everything! I like something that's in the middle where there's some freedom. I think the easiest way to describe my actual cooking technique is probably somewhere between French and Italian but a bit more modernised." The Leroy menu includes some eye wateringly irresistible sharing dishes, the trout, crispy oyster with warm tartare sauce and the vesuvio tomato with feta and black olives are not to be missed. For those with a sweet tooth, the same may be said of the exquisite strawberry and apricot pavlova.
18 Phipp St, London EC2A 4NU