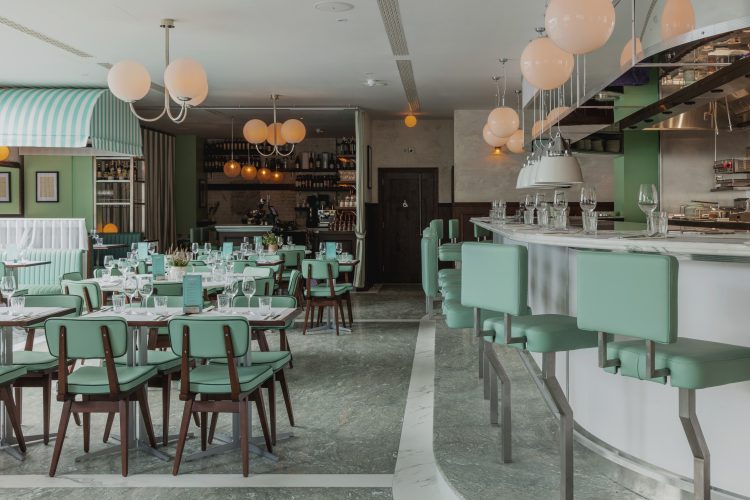 There's a buzz as soon as you step into Lina Stores, Kings Cross. The hum of laughter and chatter fills the air, friendly waiters work their way around the room and to the side of the room, chefs are busily creating dishes in an open-plan kitchen. 
75 years after their first delicatessen opened in Soho, the new Kings Cross base is the latest in the Lina Stores family, with another restaurant and a deli in Soho.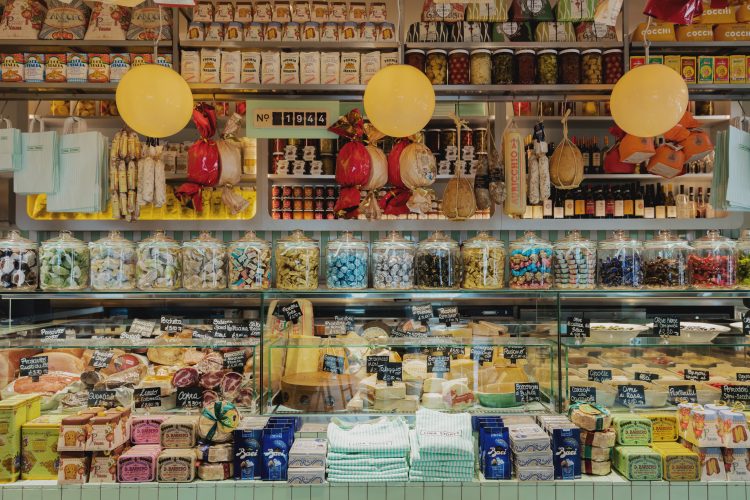 Set within a Victorian transit shed behind Granary Square, the 100-seater Italian restaurant also features a deli offering everything from delicious sauces and fresh pasta to cheeses, meats and sweet treats to take home, or freshly made-to-order sandwiches. It's an absolute treat for the eyes.
The decor in the restaurant is beautiful – a Wes Anderson film meets glamorous ice-cream parlour, with retro furnishings throughout in mint-green. The room is softly lit with sociable round tables in the middle and a couple of booths under striped canopies on one side. Running along the other of the space is an impressive sit-up pasta bar where you can sit and enjoy your pappardelle while watching the buzzing kitchen.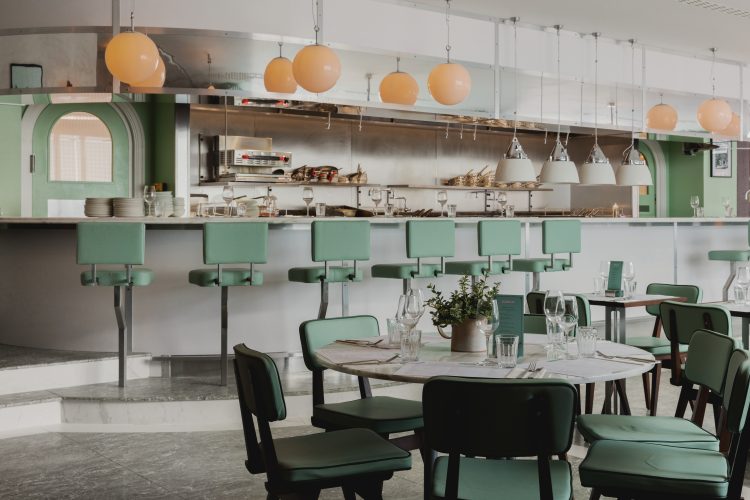 The simple and traditional menu focuses on fresh pasta and some signature dishes from Greek Street. My guest and I browsed the menu while enjoying a Bread Basket of Apulian Bread, Rosemary Focaccia and Ciabattina and Olive Bread, crusty on the outside and soft inside, accompanied with salted butter and delicious olive oil.
There's an impressive drinks list featuring Italian wines and cocktails. The Amaro Sour is a must, with Amaro CioCiaro, Vodka, Lemon, Egg White and Morello Cherry, it's the perfect marriage of sweet and sour that complements the dishes.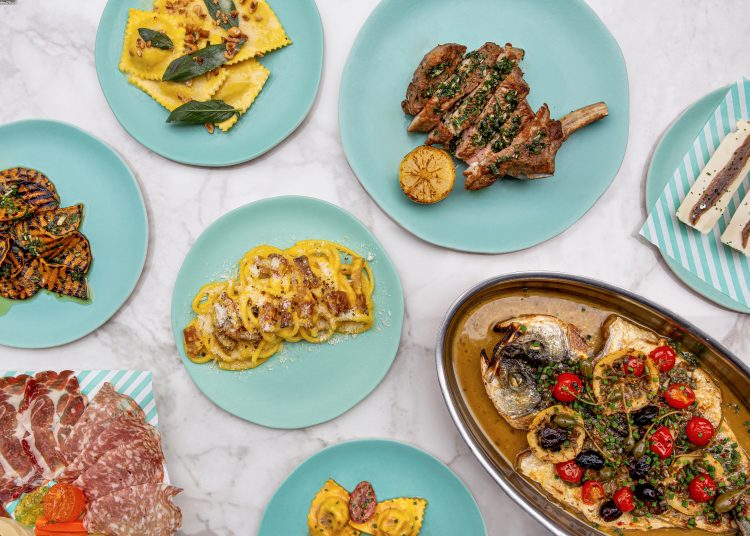 The charming Tosi, one of the restaurant's managers, was serving us for the evening and guided us through the menu, recommending dishes.
To start, my guest and I shared plates of creamy Buffalo Stracciatella with Burnt Tomatoes – with colourful Charred Heirloom Tomatoes and Wild Oregano, and the fried Polenta with Roasted Mushrooms and Parmesan which was so flavoursome and moreish. 
Next, struggling to decide between pasta dishes, we opted to share three: Pici Alla Norcina – Pici pasta, Porcini Mushrooms and flavoursome Umbrian Sausage, Green Agnolotti stuffed with Ricotta and mouth-watering shavings of Black Truffle, and the real-showstopper, Tagliolini with 30 Egg Yolks – as impressive as it sounds, with 30 eggs used, Brown Cows Parmesan, Butter and Black Truffle.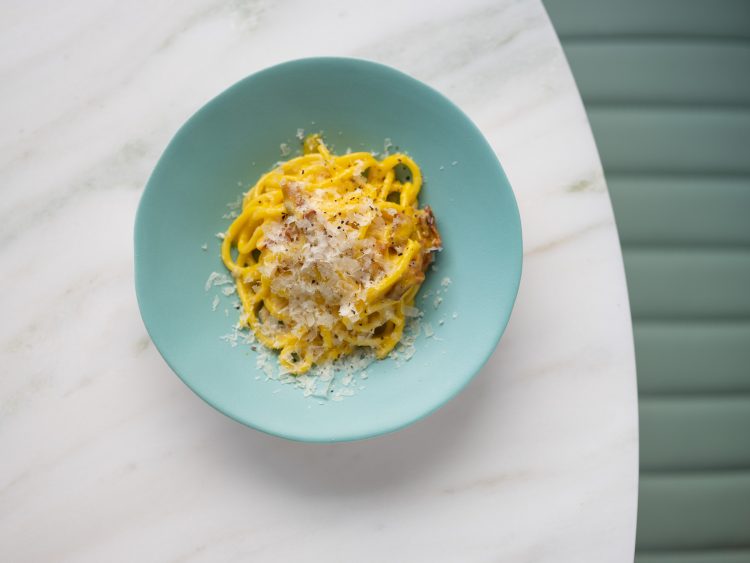 All three were delicious, with fresh handmade pasta cooked to perfection with a slight bite, but if we had to pick a favourite we both loved the Tagliolini.
The dessert list is full of Italian classics, from a refreshing selection of sorbets and Lemon Tart to Chocolate Cake, Profiteroles, Tiramisu and Cannolo.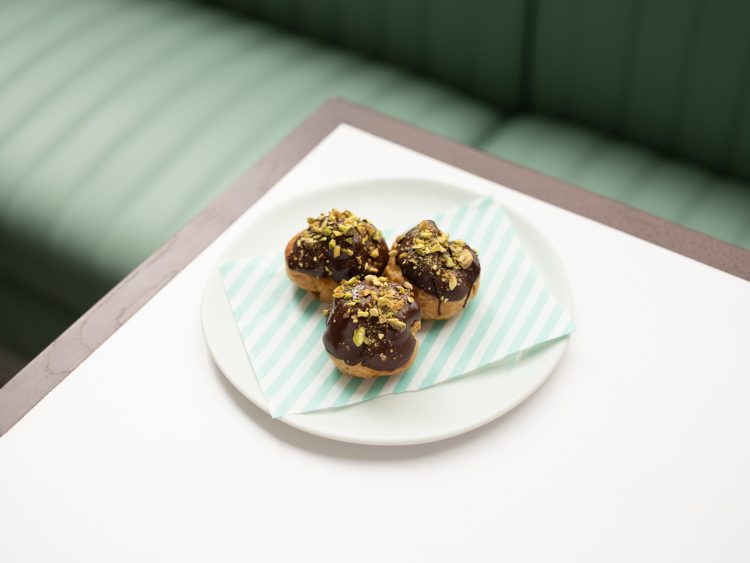 Although more than satisfied after our mains, we found room for the Lemon Tart, the perfect mix of tartness and sweetness to finish off the night. We also sampled Lina Stores' fun take on Tiramisu – an ice-cream sandwich, a great example of how the restaurant mixes classic favourites with a fun twist for a culinary adventure in a cool, laid-back setting.
Lina Stores
20 – 21 Stable Street, Kings Cross
@Linastores