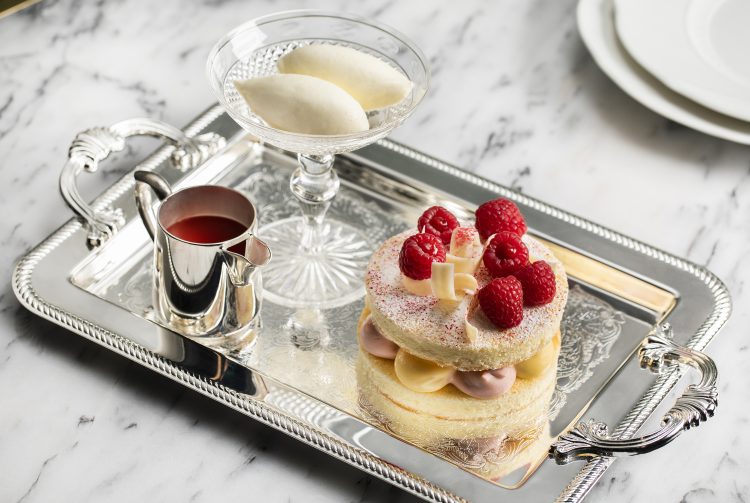 As soon as I heard Jason Atherton was the chef behind the restaurant at London's latest hotel The Biltmore, I knew I had to make a reservation. The latest feather in restauranteur's cap, The Betterment is the newest endeavour from Atherton in London.
The Pine Bar offers a variety of signature cocktails, with the bartenders recommending something light as an aperitif before dinner. Recommended the Perfect Hive; a delicate and refreshing blend of Patron tequila, bee pollen, mead and lavender, it was a light start to the evening, the sweetness coming through from the honey, finishing with a kick from the tequila.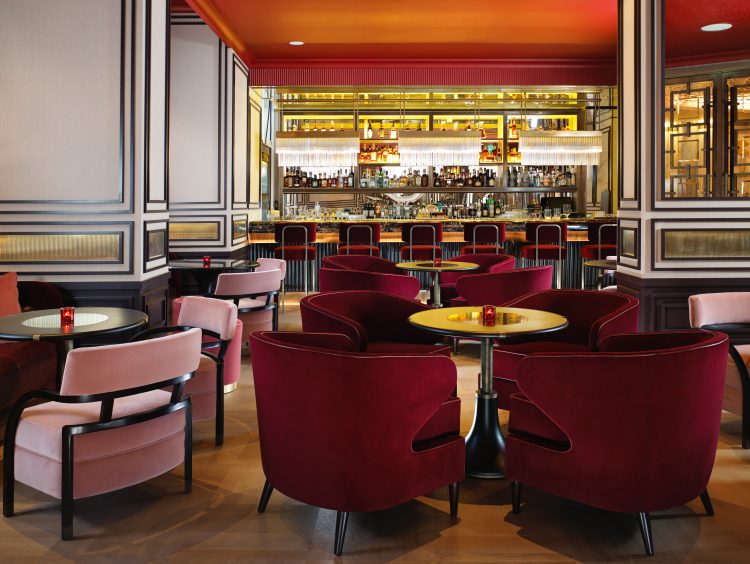 The atmosphere is quiet – it's only been open for a few months – and given the winter time, we are seated inside. Although I'm sure the restaurant is well equipped with heaters, I cannot wait for the warmer months to come, as the lit-up terrace appeals to me a great deal.
Scouring the wine list – which is extensive – I am pleased to see The Betterment offers half bottles of wine, as well as glasses and regular bottles. It means that I can order both red and white (to try and to complement all kinds of dishes) – it's a mid-week and two bottles of wine will not be good news for me at work the following day.
I don't need much time to look through the main menu as I'm one of those people (choose whether insufferable or prepared comes to mind) who becomes well-versed with a menu before dining at the restaurant. It's not about rushing; it's to ensure dishes do eventually get ordered; I'm the most indecisive person, particularly when the dishes all sound great.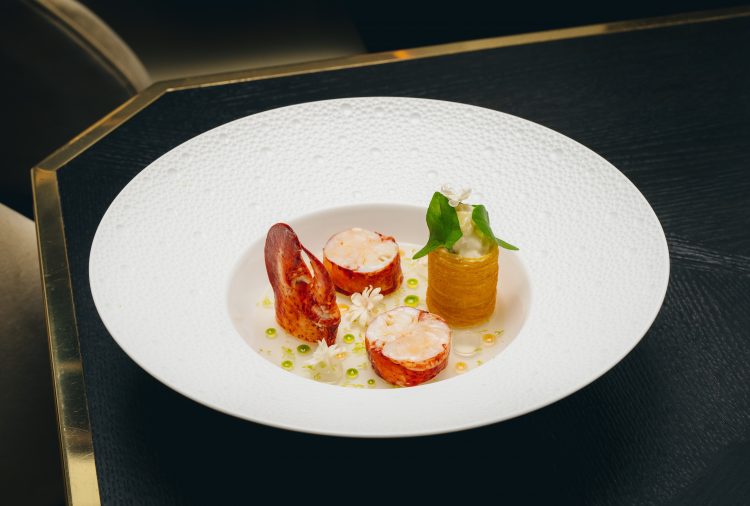 Opting for a few starters to share; we chose the foie gras with strawberries and raspberries. I'd have preferred the brioche to be toasted and I much preferred the bread served to the table just before, as it offered a crunch that contrasted wonderfully with the foie gras.
Next up: native lobster on a bed of aloe vera 'jelly', served with a crispy potato and horseradish salad. Divine. The perfect dish, with no flavour overcoming another thanks to the aloe vera jelly. A great palate cleanser, too, prepping me well for the next starter.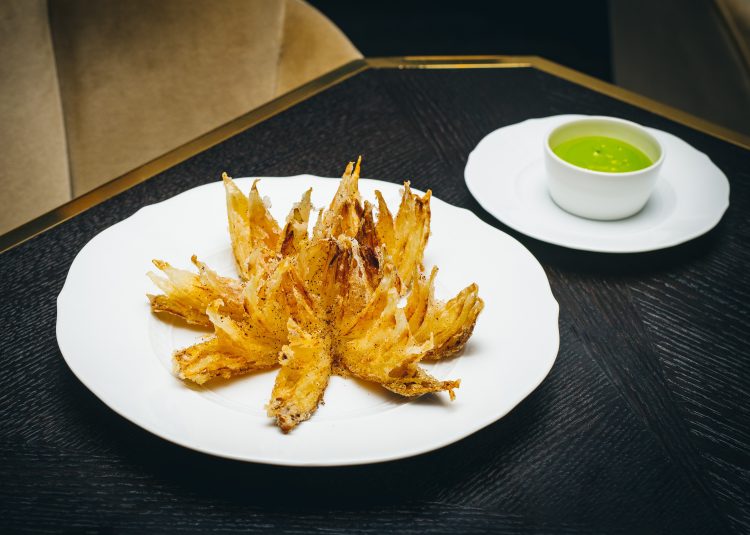 I welcome quail whenever I see it on a menu; it's a dish I always like to try, if given the chance – like someone else's beef tartare. Served with mushroom, barley, peas and black garlic, I devoured this dish and my only complaint is that it was in starter form and not on the mains list.
I'm not too sorry though as I had enough difficulty selecting my main dish. The ox cheek tortellini,; Highland venison with quince and cabbage and the short rib all stood out but eventually the ember-roasted dishes won. My guest and I chose to share the fillet steak in a bone marrow and red wine jus and halibut t-bone (see where the half bottles of wine are coming in handy, now?).
Both dishes were cooked to perfection and immensely enjoyed. However it was the side dish that really stole the show. In addition to beef dripping chips, we were recommended the onion flower. A crispy, fried onion (a flower-shaped onion ring, if you will) arrived and it was delicious. Almost like a fancy fast food that perfectly complemented the simple dishes of steak and fish. The final side dish was the New Forest mushrooms with smoked egg yolk: beautiful and interesting but best enjoyed after the mains, so as not to take away from their flavours.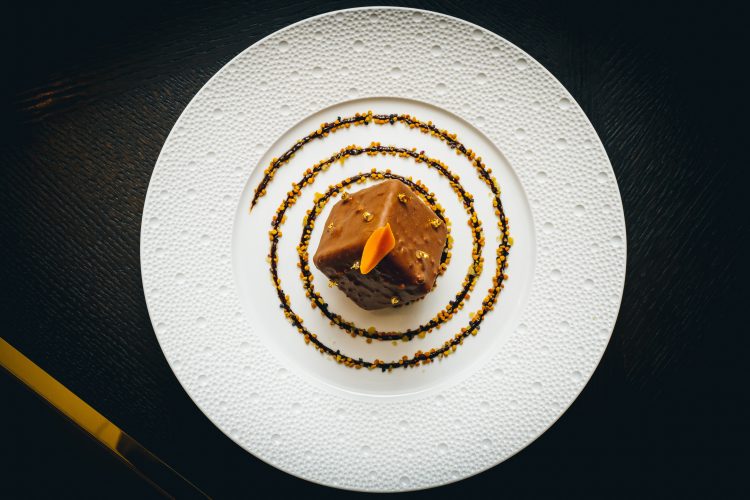 Don't worry, I always leave room for dessert. The chocolate tart was rich and luxurious and the vanilla pebbles were delicious, drizzled with clementine syrup. However what you should absolutely not even think about leaving without trying is the black tea mousse. Shaped like a chocolate dice, it is so worthy of the flakes of gold that cover it. Served with blood orange marmalade and and prune – I'll be back for this and the onion flower, please.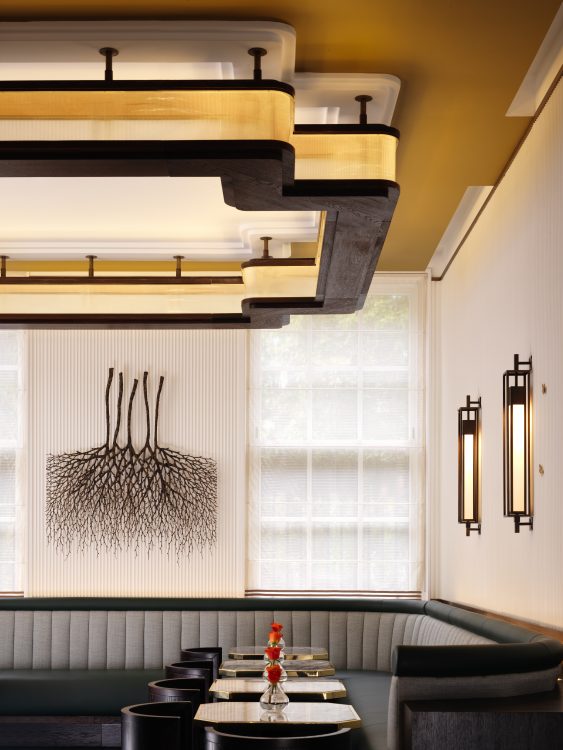 It's quite normal to order a fresh mint tea at the end of a meal, particularly if you've consumed as much as I just wrote about. But at The Betterment, fresh mint tea has a whole new meaning; a cart is wheeled over to your table and your waiter actually cuts fresh mint off the leaf and brews it in hot water for you.
A simple detail that goes a long way and that is probably how I would describe the majority of the meal.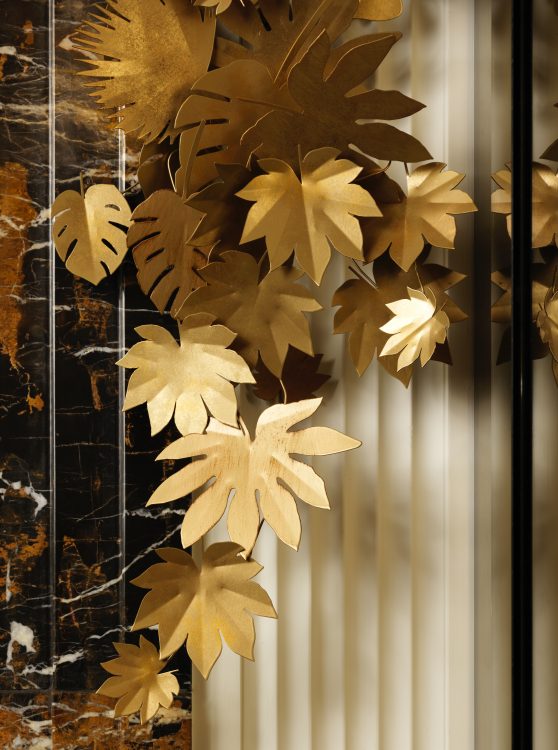 The Betterment
44 Grosvenor Square, Mayfair, London W1K 2HP