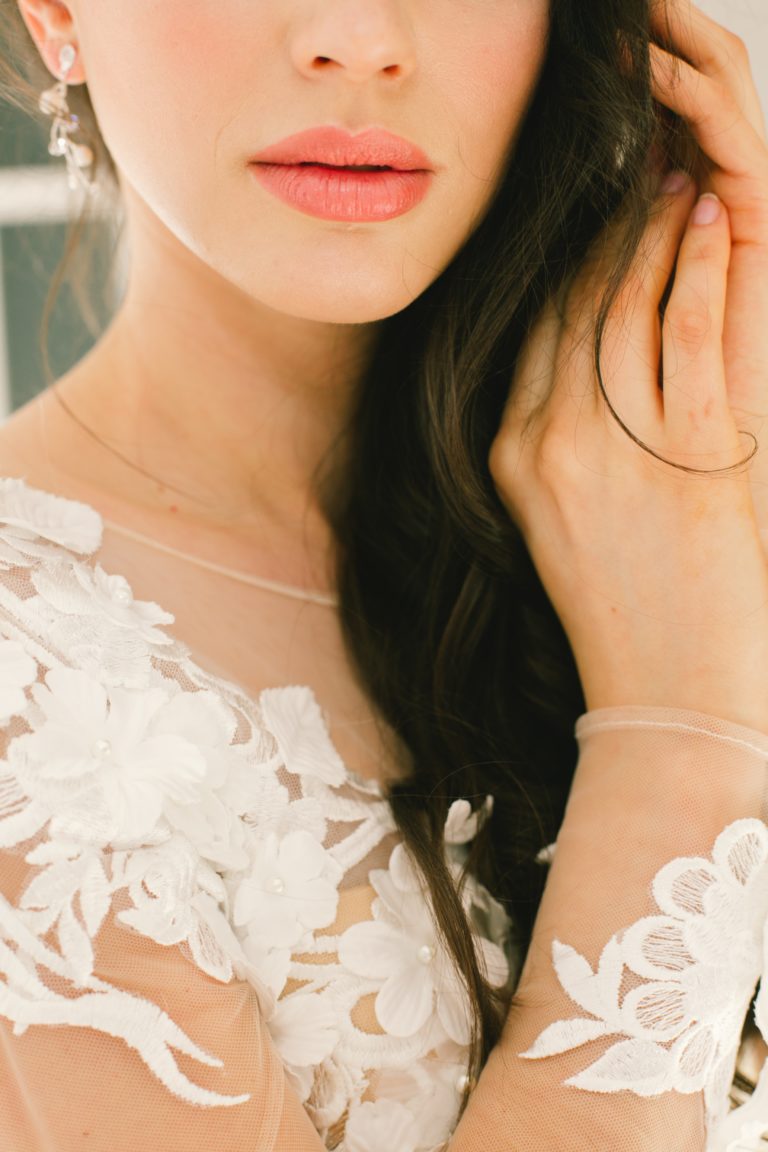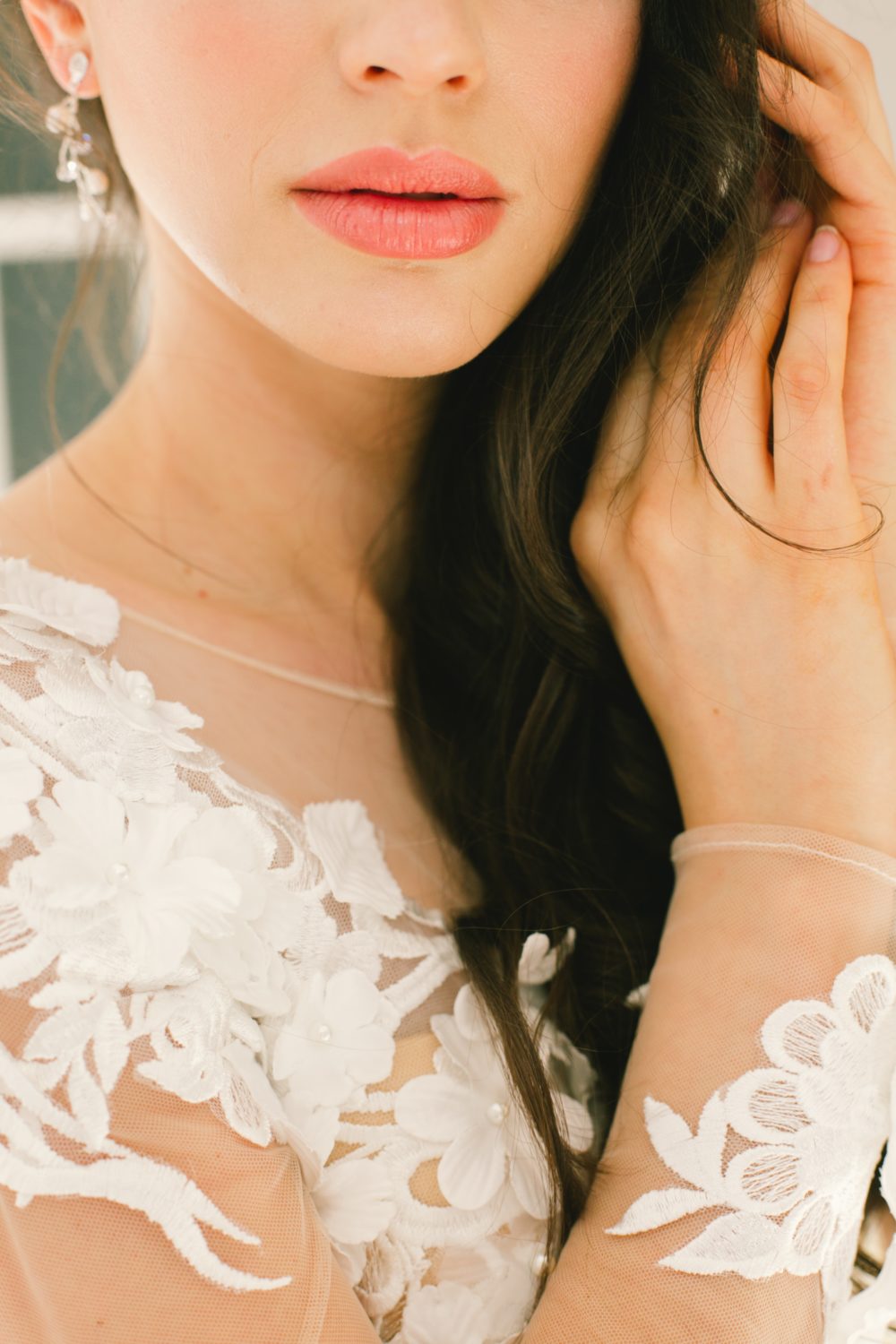 New York Bridal Fashion Week, one of the hottest events in bridal fashion worldwide, presented some of the hottest trends to watch out for in Spring 2022—a season that will see a "boom" in wedding events, many of which were canceled in 2020 and 2021. Romantic ruffles, practical mini dresses, pant dresses, and stunning lace designs are holding sway and of course, hair and makeup must follow suit. Read on to discover the most coveted looks in makeup for the upcoming season of flowers.
Light Smokey Eyes
The arrival of pant suits, jumpsuits, and separates by designers like Jesus Peiro, Alexandra Grecco, and Nouvelle Amsale have revealed a new demand for practical yet ultra-chic ensembles that can easily be worn to chic cocktail and gala events. The simplicity of the lines and the plain, smooth nature of the fabric in many of these designs beg for a dramatic complement, and this can be found in the eyes. Bridal makeup, in general, tends to veer towards the natural but with this type of outfit, it's all about creating a very subtle, light grey/taupe/brown smokey eye, with pronounced liner on the lower lid. Pair it with a bronzed complexion and nude lips to keep it sophisticated and elegant.
A Natural Glow
Natural beauty for weddings never goes out of style and this season is no different, with many stylists opting for bare, nude looks characterized by light (or no) eyeliner on the lower lid, subtle eyebrows, and barely perceptible blush and contouring. It's all about the glow with this look. A touch of highlighter above the cheekbones lends luminosity to the face and combines well with luminizing foundation and plum-hued, matte lipstick. This look is all about the months leading up to the wedding. Full eyebrows and ultra-smooth, flawless skin take months of following a healthy diet, feeding the skin with top-of-the-range skincare, and opting for laser treatments to rid the skin of scarring, pigmentation, and other issues that interfere with luminosity.
Copper, Pink, Orange, Grey, and Nude: The Colors of the Season
Celebrants wishing to sport a little color on their lids can dabble in hues like burnt orange, copper, nude, and even pink on the lids. The key, once again, is to apply color subtly, pairing these colors with similar shades on the lips. If you opt for taupe or gray, pair it with nude lips. The golden rule is that if you're going to emphasize one part of the face—either eyes or lips, keep the rest of the face subtle. This also applies to the cheeks and brows. For the latter, busy, natural brows are in, so invest in good products to grow them to their full splendor. Those whose eyebrows are naturally thin can opt for either drawn-in brows or a natural microbladed look.Makeup looks usually embrace the beauty of simplicity and neutrality. However, you can still play around with your makeup looks on the day of your Spring 2022 wedding, by going for a gentle smokey eye, a stunning glow, or a pop of color on the lid and lips.