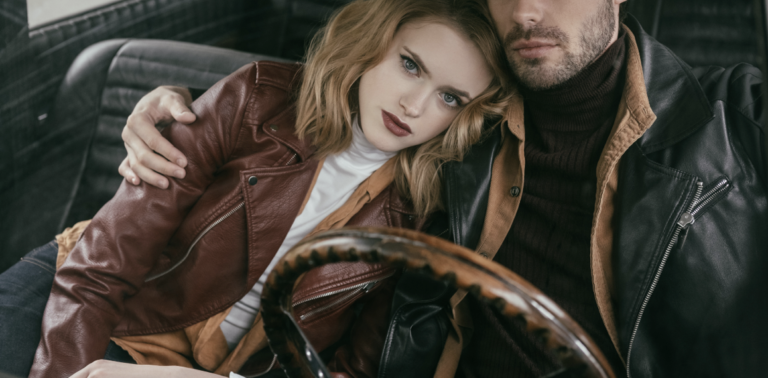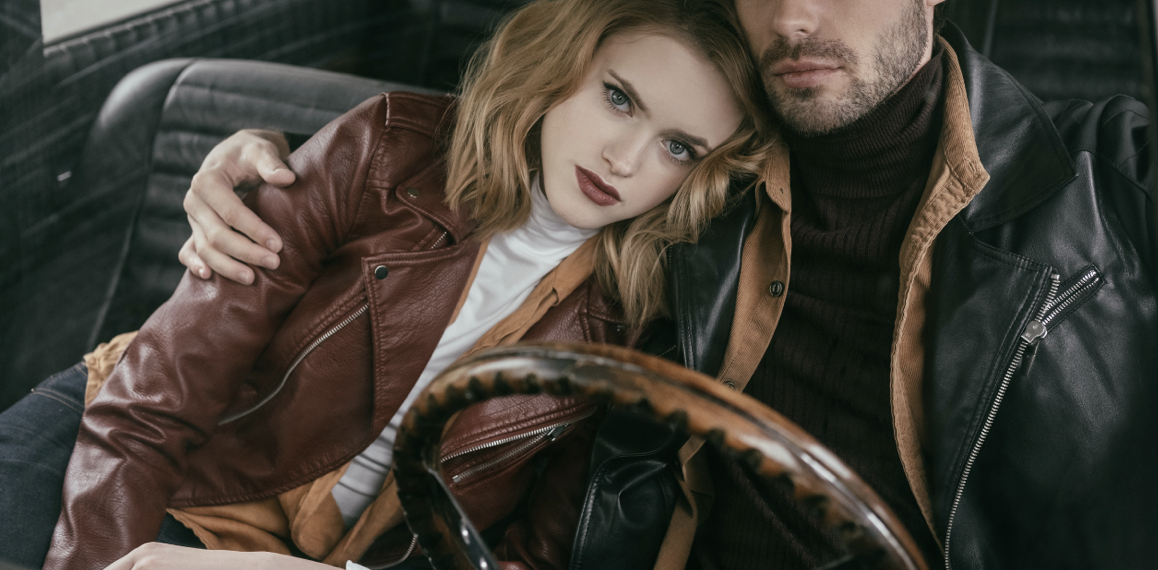 This review focuses on Lusso Leather's outstanding women's leather jackets, which have cemented Lusso Leather's reputation as a distinguished brand. Our focus will be on its quality, craftsmanship, style, and versatility. Furthermore, we will discuss Lusso Leather's jackets and customer feedback, as well as sustainability efforts and custom options so you can make an informed decision regarding Lusso Leather.
Craftsmanship and Quality
It is the mission of Lusso Leather to provide high-quality leather jackets that will last for years to come. As an alternative to a traditional leather jacket, the brand offers a variety of leather types to meet the needs of different styles. Assuring that its jackets are crafted with precision, Lusso Leather ensures that their jackets retain their classic elegance with genuine leather and rugged charm with top-grain leather, making them premium leather jackets. Every piece is meticulously stitched, seams, and hardware, which ensures durability and style.
Style and Versatility
It is Lusso Leather's trademark that their women's leather jacket collection, as highlighted in this Lusso Leather review, is diverse in style, offering stylish and durable jackets that can be effortlessly elevated to complement different outfits and suit a variety of occasions. For instance, the Women's Stylish English Tan Leather Jacket with Quilted Patches exemplifies sophistication and uniqueness; the Hailey Biker Jacket with Double Lapels conveys an edgy and chic style. Every style preference is catered to by the brand's range.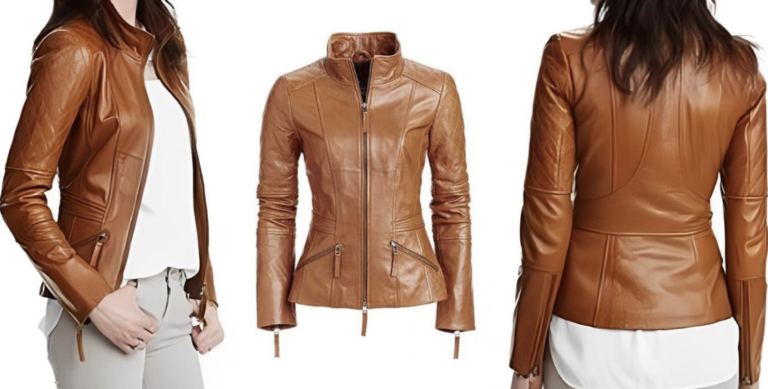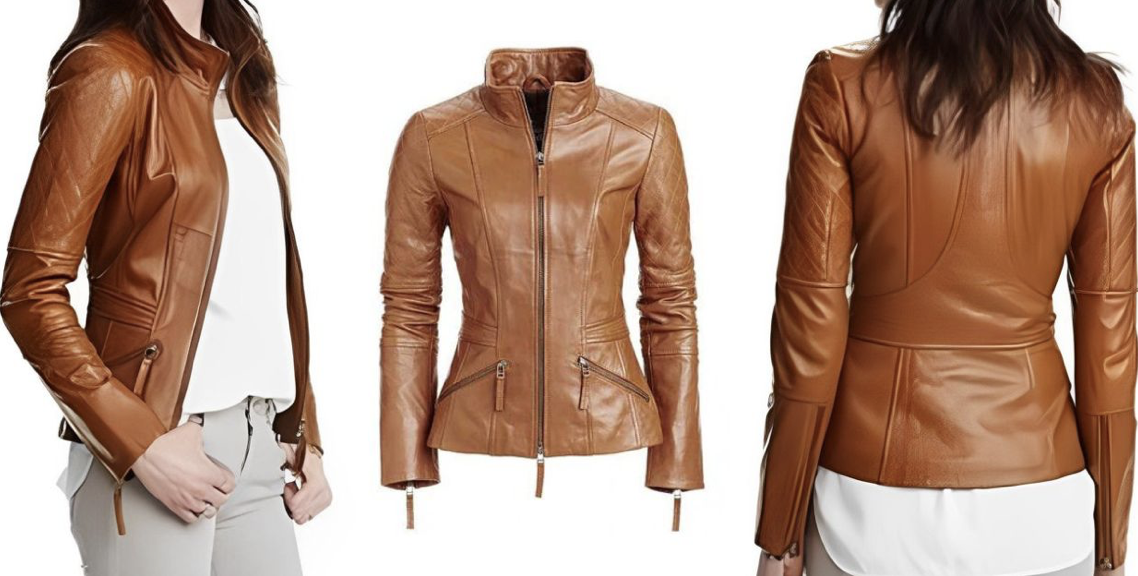 Women's Stylish English Tan Leather Jacket with Quilted Patches
Design and Aesthetics: With its striking design and quilted patches, the English Tan leather jacket adds a touch of elegance to any outfit.
Quality and Craftsmanship: This jacket is crafted with the highest quality leather, ensuring both a luxurious feel and a long-lasting quality.
Comfort and Fit: Lusso Leather never compromises on comfort, so this jacket fits snugly but remains comfortable throughout.
Longevity and Maintenance: As a reliable companion, an English Tan jacket continues to be quality and charming as time goes on.

Hailey Biker Jacket with Double Lapels
Distinctive Design Elements: Featuring double lapels for a unique look, the Hailey Biker Jacket is unlike the typical biker jacket.
Craftsmanship and Material Quality: The stitching, zippers, and hardware of this jacket are of the highest quality, ensuring its longevity.
Practicality and Style: Double lapels aren't solely an aesthetic feature; they also enhance the functionality of a jacket.
Versatile Wardrobe Piece: Thanks to its numerous outfit combinations and styling options, this jacket is a versatile wardrobe piece.
Customer Feedback and Satisfaction
You don't have to take our word for it; Lusso Leather reviews and customer testimonials speak for themselves. Lusso Leather's jackets have won over a large number of customers who are satisfied with their quality, fit, and style. These testimonials collectively demonstrate the brand's dedication to creating exceptional products.


Sustainability and Ethical Practices
As a company that prioritizes quality and style, Lusso Leather is also committed to sustainable practices and ethical sourcing. An environmentally conscious and ethically labored brand, they are committed to responsible manufacturing and sourcing of materials.
Take Your Wardrobe to the Next Level with Lusso Leather
You can discover the perfect leather jacket that suits your individual preferences and style by exploring Lusso Leather's collection of women's leather jackets that excel in quality, style, comfort, and customer satisfaction.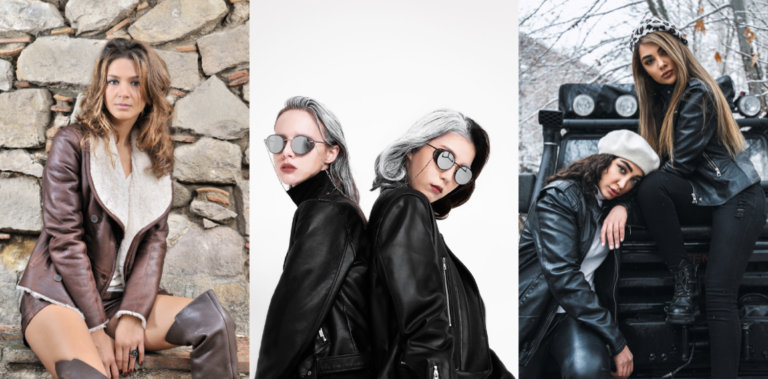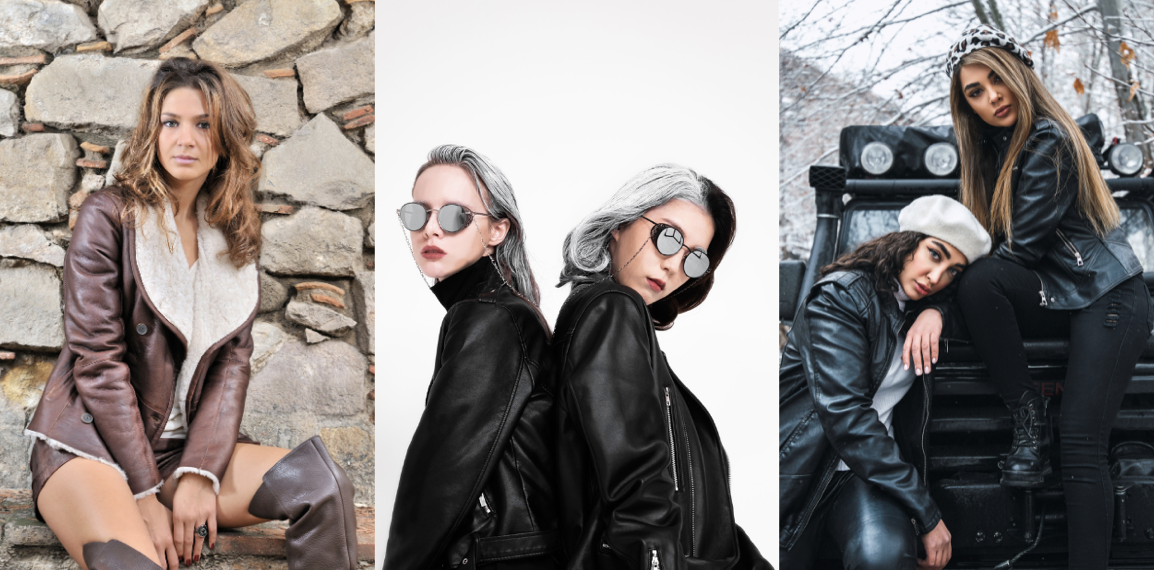 Lusso Leather Custom Leather Jackets
Custom leather jackets are often crafted using high-quality materials, in addition to Lusso Leather's ready-made collection. The brand's attention to detail extends to its intricate stitch patterns, hardware, and finishing touches that make their custom jackets truly stand out, including their softness, thickness, and texture.
FAQs: Lusso Leather Review
Are Lusso leather jackets worth the money?
Yes, Lusso Leather jackets are an excellent investment for those seeking timeless style and quality.
How long will a Lusso leather jacket last?
It is possible to keep your Lusso Leather jackets in your wardrobe for many years with proper care.
Where is Lusso Leather located?
As a Canadian company, Lusso Leather offers worldwide shipping, ensuring that its exquisite jackets reach customers all over the world
Final Thoughts
With a commitment to craftsmanship, quality, style, and versatility, Lusso Leather has earned a well-deserved reputation for providing timeless, fashionable leather jackets. No matter what style you're looking for, Lusso Leather, as evident in numerous Lusso Leather reviews on Reddit, has a jacket that will effortlessly transform your wardrobe. This is whether you're looking for a classic, sophisticated look or an edgy statement.
If you are looking to enhance your style and embrace the enduring elegance of high-quality leather, as affirmed by numerous Leather jacket reviews, we encourage you to choose a Lusso Leather jacket. You are not just buying outerwear when you purchase a Lusso Leather jacket; you are purchasing a piece of fashion that will stand the test of time and accompany you on endless stylish adventures for years to come. Take the lead with Lusso Leather today.