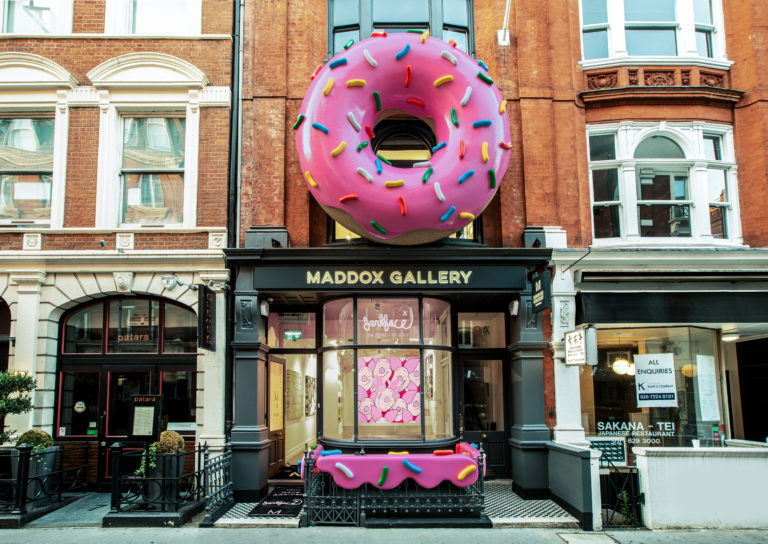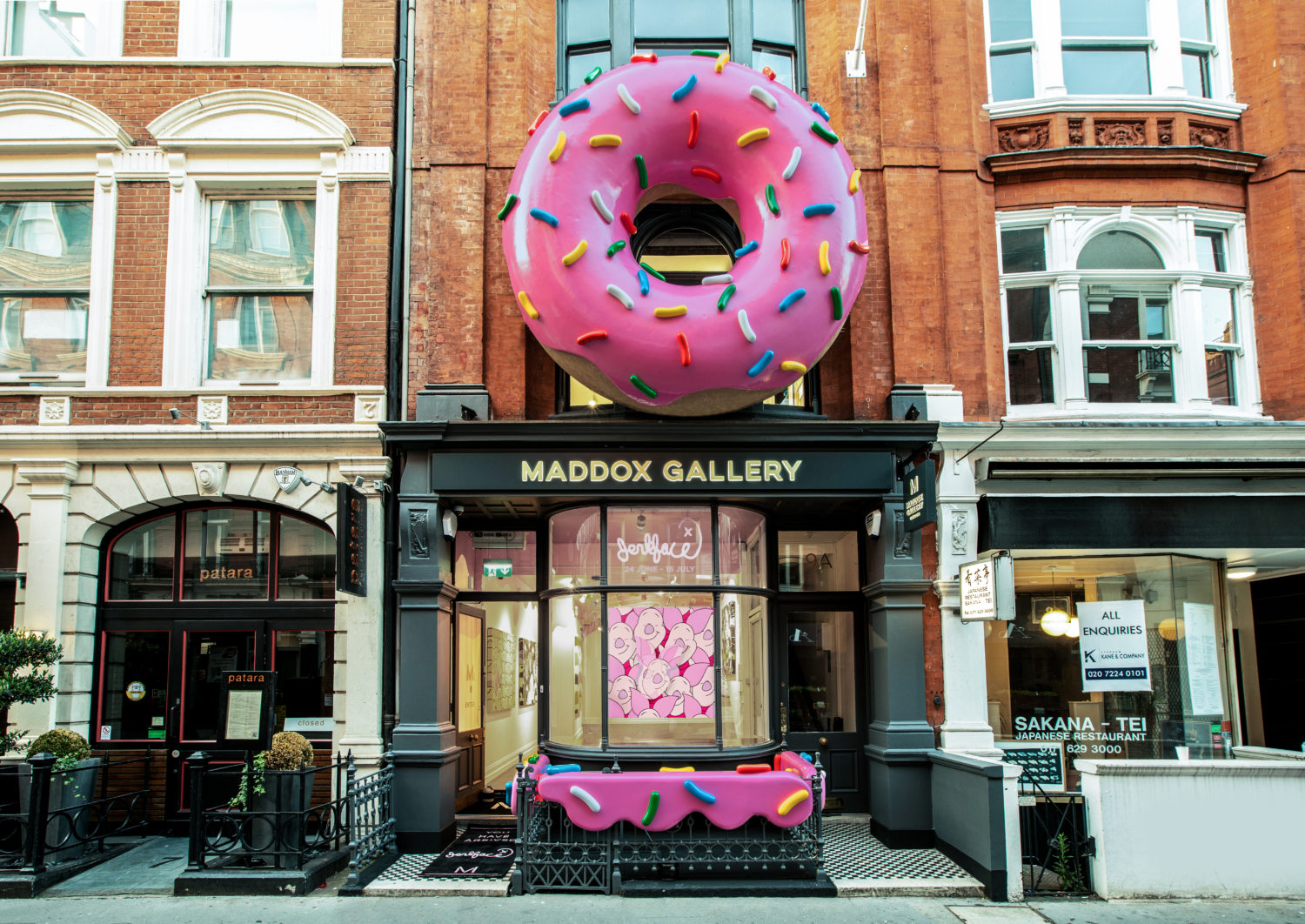 Maddox Gallery is proud to present Villainy, a solo exhibition by New York based street artist, Jerkface.
Operating anonymously under a moniker that is as witty as it is elusive, the artist's latest body of work presents onlookers with an array of characters that are at once both familiar and estranged. Channelling composition, arrangement and nostalgia, Villainy reimagines iconic cartoons from throughout the ages, conflating shapes, characters and cinematic universes in an act that has established him as the ultimate 'cartoon villain'.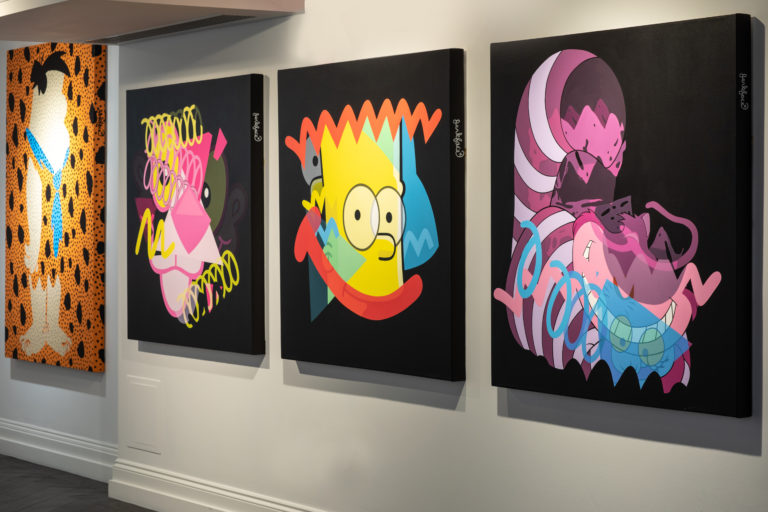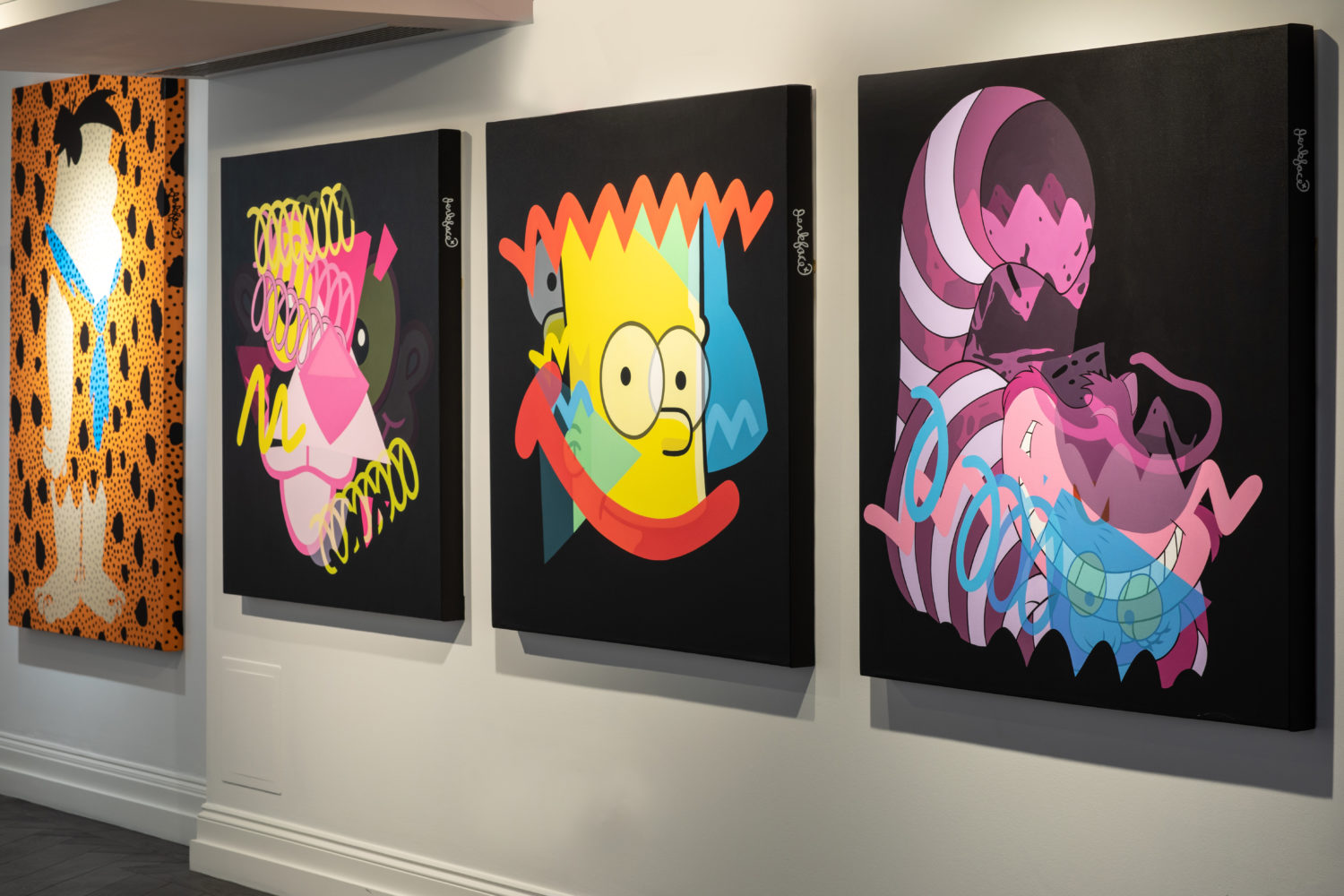 From adopting the imagery of icons such as Mickey Mouse and Winnie the Pooh, to characters from The Simpsons and The Flintstones, Jerkface takes inspiration from the vivid palette and bold design of 'Memphis' style, marrying the unbridled dynamism of youth with the clean and contemporary aesthetic of geometric abstraction.
Marking the artist's first solo show in the United Kingdom, Villainy is an immersive experience like no other with the artist taking over both the interior and exterior of the gallery with his signature motif: the D'ohnut from The Simpsons.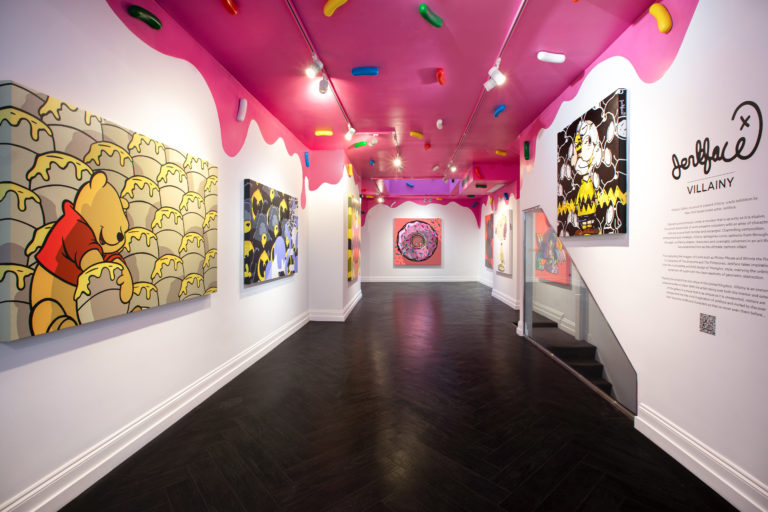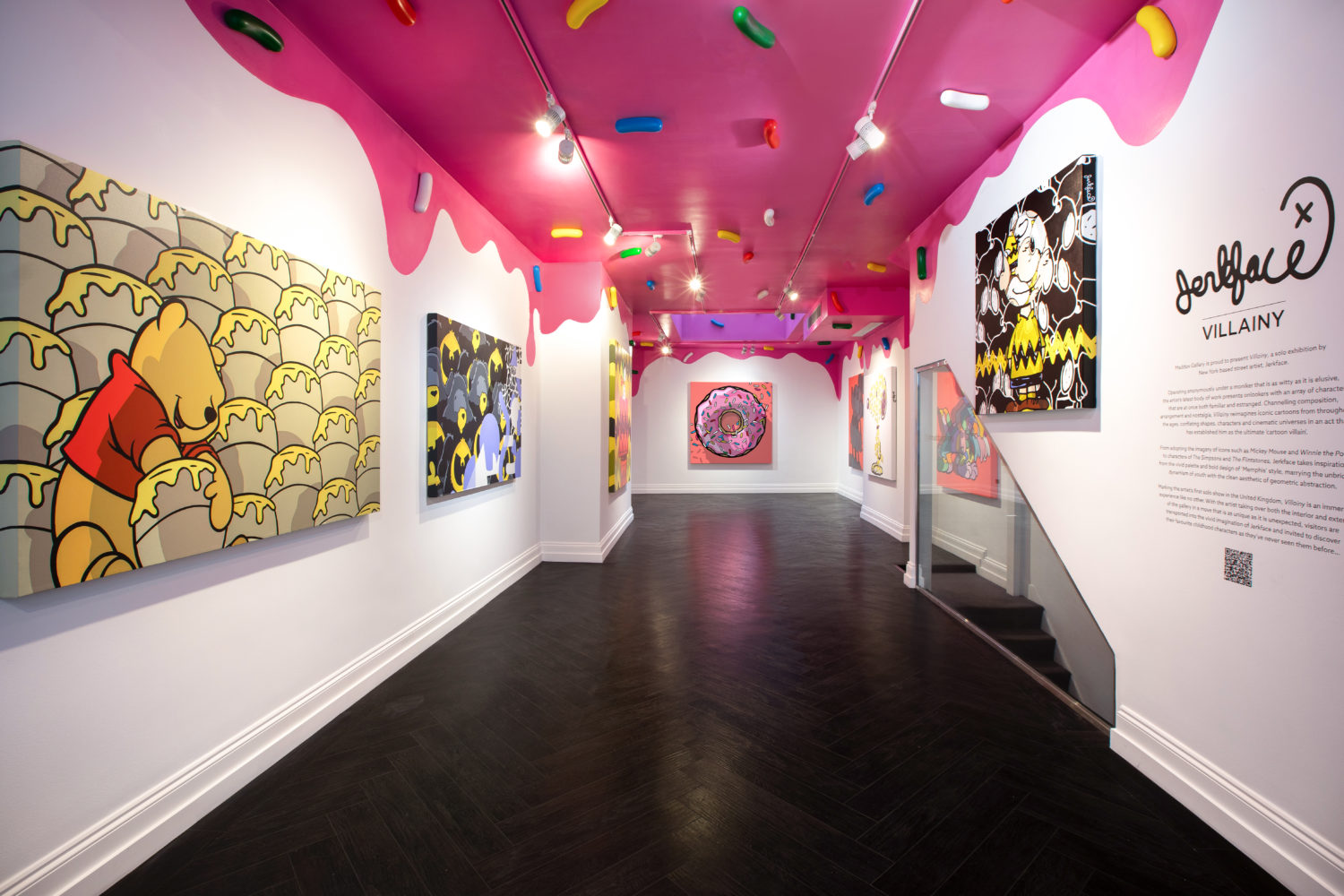 Now signed exclusively to Maddox Gallery, Jerkface explains his decision to show for the first time in the UK, commenting "my work is universal in many regards and seems to strike a chord throughout the world, but London, like New York, has always been at the top of my list to leave my mark on. I've had a following in London from the beginning, so I'm very excited to be bringing my work overseas".
 Showing for three weeks at the flagship gallery of the international group, Maddox Gallery CEO, John Russo, comments "the evolution and popularity of the work by Jerkface is phenomenal. He has become one of the most sought after artists of our generation due to his commitment to iconography, and his reinvention of characters that inspire us to feel whimsical and nostalgic. By recreating pop culture icons and childhood favourites, he presents images that are both familiar and relevant to all, which has resulted in unprecedented demand".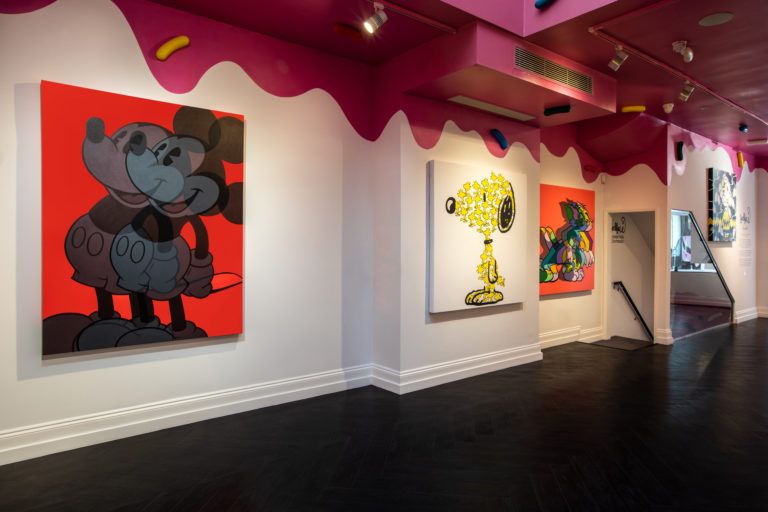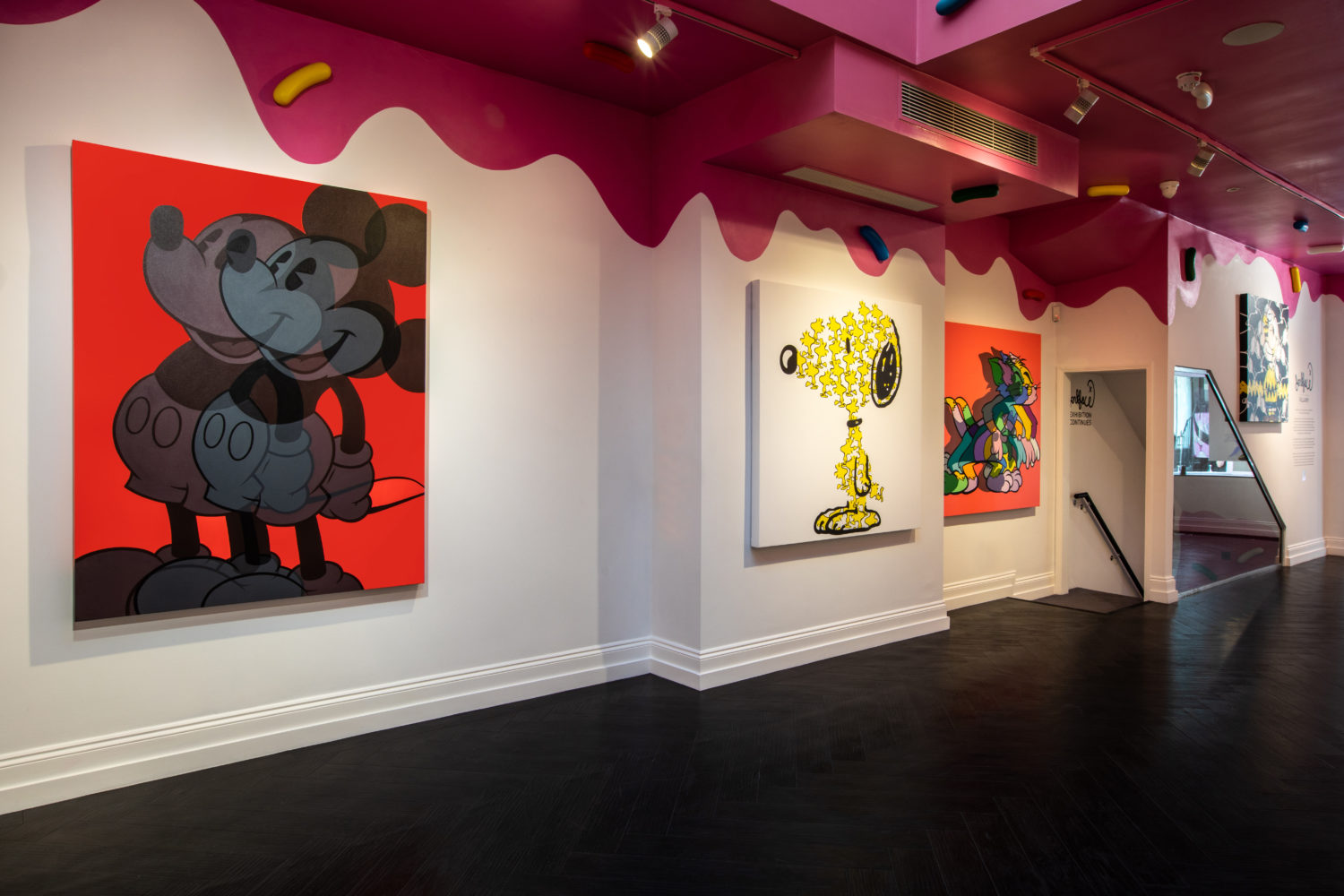 Villainy will be available to view from the 24th June to the 15th July at Maddox Gallery, 9 Maddox St, London, W1S 2QE and online at maddoxgallery.com.