Whilst her acclaimed duvet diaries kept us all entertained amidst the first lockdown – radio host, presenter and new-wave style inspiration – Cheyenne Davide better known as 'Snoochie Shy' candidly spoke about her propelling career, music favourites and what it's like being a fledgling female in the creative scene.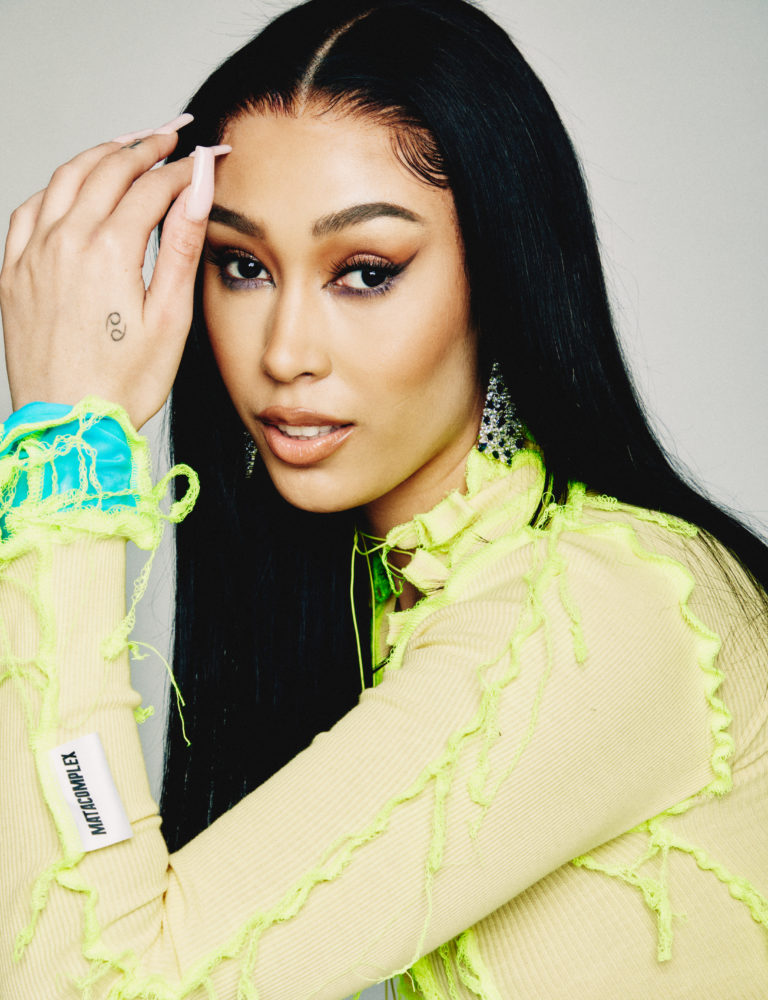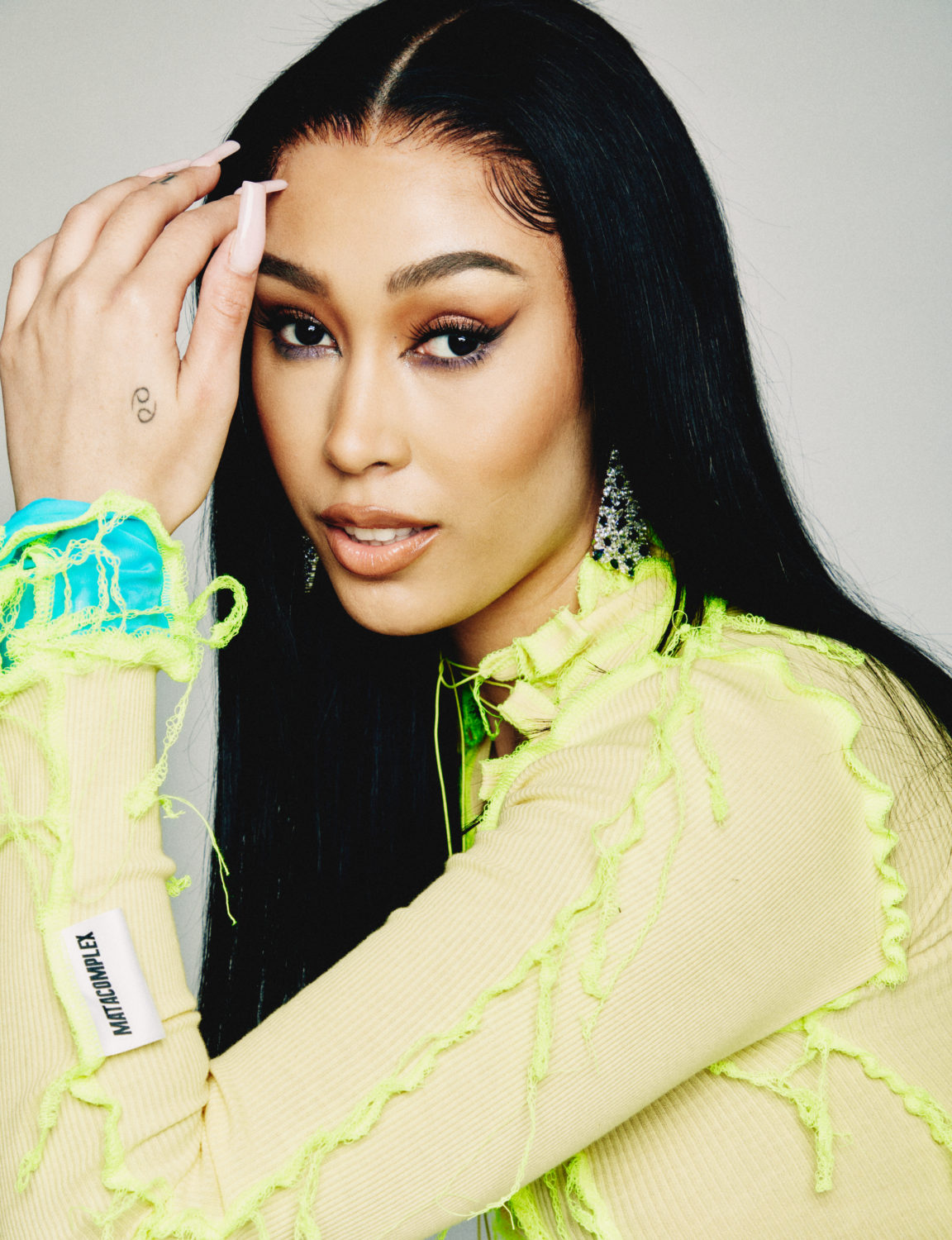 Remember Rewind Magazine? The favoured early 2000's print publication that featured the coolest, most cutting-edge urban music, style and cultural figures, well – that's exactly where Snoochie started, as a fashion assistant – laughing she said, 'I realised I can only dress people how I dress and not everyone wants to dress like me…so then I realised that's not for me'. Shy but true to her work ethic and love for UK rap, she became part of a YouTube channel commentating on the latest streetwear trends and later created her own segment on current news in the UK grime and rap scene.
From finding herself at the centre of a legendary publication, Snoochie navigated and networked her way to and through each space from her early days of blogging, to collaborating with Adidas for fashion-week, to working with MTV and BBC Radio 1Xtra.
Slowly but surely Snoochie carved out her own lane in the presenting world amongst the music scene and what a great job she did. Devising the Giggs report, spoofing her all-time favourite rapper Giggs, lightly laughing she said, 'I used to re-enact his music videos to try and look like I was stalking him basically… and people told him there was a crazy girl trying to find him and then we did a spoof from there…it was one of the first spoofs he has done'.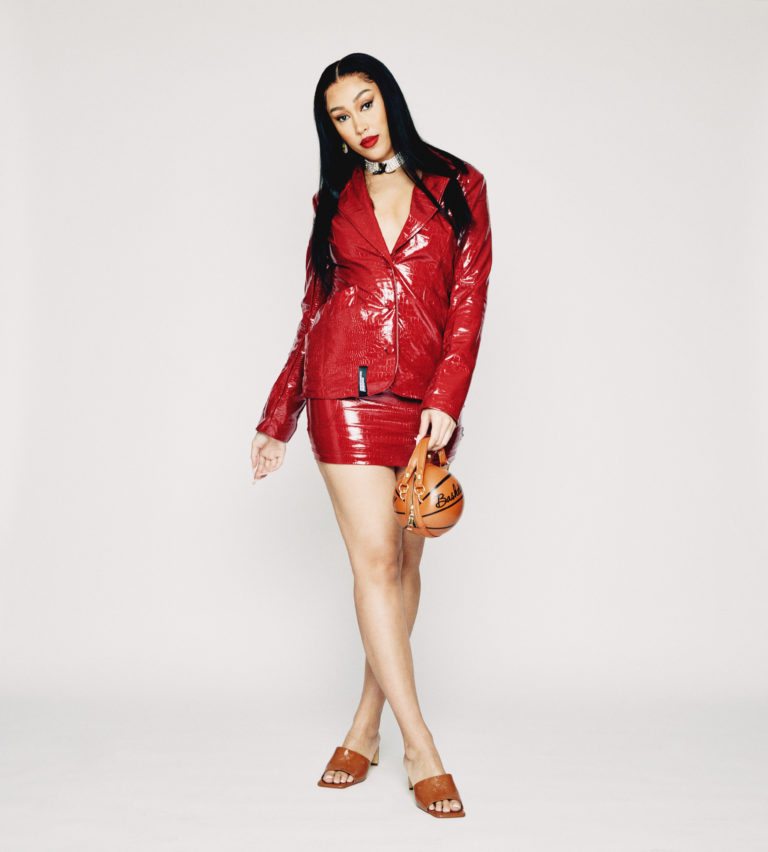 From this everything followed, working with legendary figures like Ms Banks, Headie One and many more in the music game. Snoochie started to build up her showreel whilst finding her talent as a DJ – something which she did not initially see herself being, as she recalled, 'there was a party I had when I was 14 and I remember my neighbour came over and he was DJ-ing at the party, and he played stand up tall by Dizzie Rascal and mum was like you'll be a sick DJ…and I was like no way I'm 14 I don't want to be DJ, then I ended up DJ-ing two years after presenting'.
An eclectic style, varying in mood – that burgeons from the crowd, Snoochie looks to her mum for all her style inspiration, she said 'When I first started getting into fashion, I was rummaging around my mum's wardrobe and taking all her clothes from back in the day because she used to be a dancer and she used to do all the adidas fashion shows'. With vintage fashion being in high demand you can imagine the gems that Snoochie found and has from her mother. Taking a quick glimpse at Snoochie's Instagram – gorgeous looks to remember, from pink fluffy hats, to simple but sleek sportswear tracksuits. Vibing with all different colours, her style is playful yet effortless. Laughing under her breath she said, 'all my leather jackets are from my mum, I just nick them…she will be like I want them back but I'm like no, I've got them now!'.
With women setting the precedent of being bosses in the industry, particularly the creative sector, and Snoochie being one of them, I wondered what the pros and cons of being female and carving out your lane comes with? Starting with the positives Snoochie contently said, 'When I first started there wasn't as many girls…now I feel like there are so many girls killing it…there are a lot of girls at the top that are inspiring for the next generation'. Snoochie continued to proudly name great ladies doing amazing things in the industry.
However, as women continue to smash through the glass ceilings with grace, the negatives sadly are a part of the game. Snoochie said, 'especially when working in rap music…when I first started, I had pink hair I was just coming in and I think people didn't think I would know about rap music, so you have to prove yourself a bit more'. Focusing on the positives and confidently shrugging off the negatives Snoochie reiterated that trolls and negative perceptions is what she cares least about and rightly so.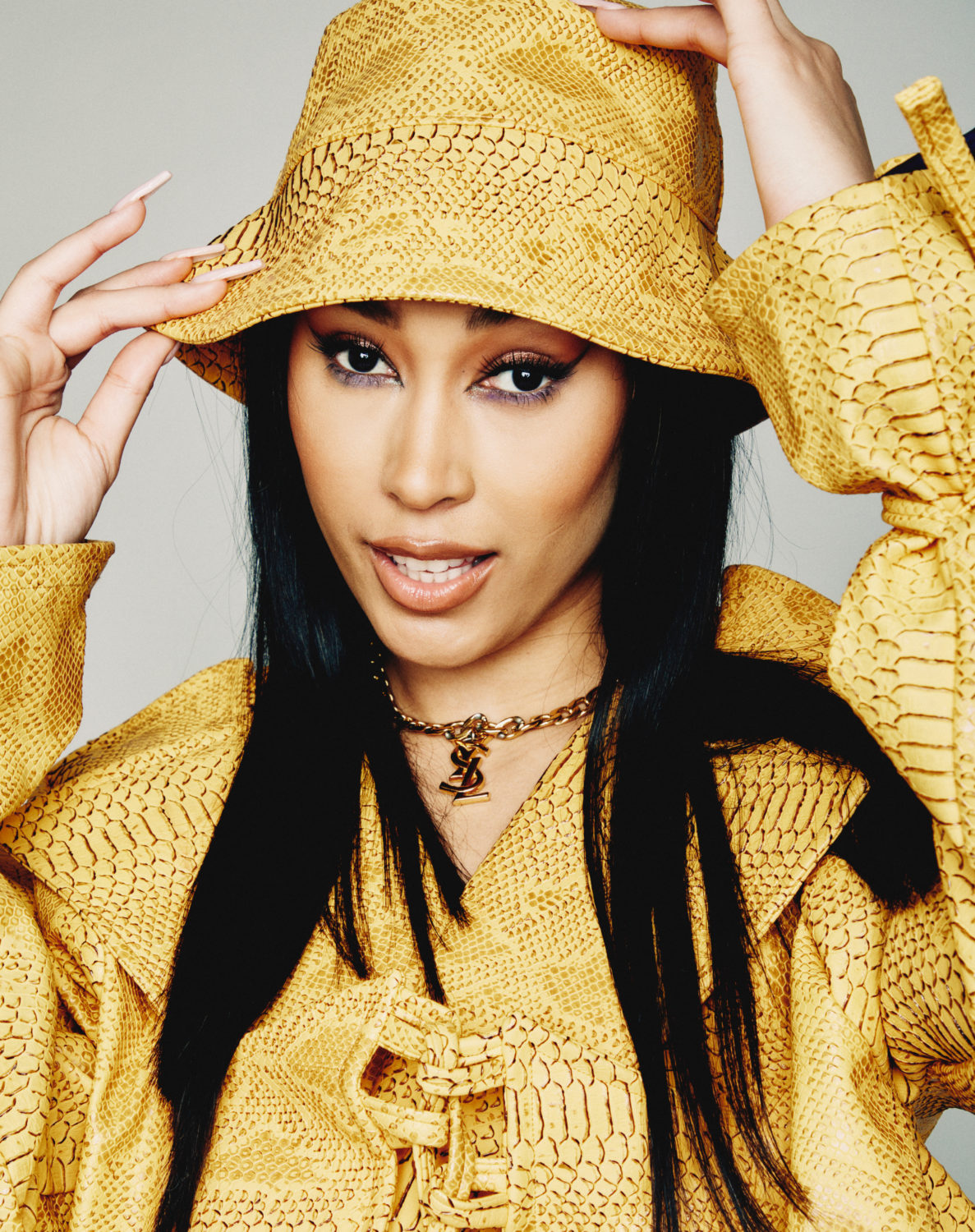 Always working, whether that be online or on our radio, what was down time down like for Snoochie and what did that entail in order to keep her creative juices flowing? After a quick internal thought she replied, 'to be fair I'm actually very chilled, if I'm not working, I'll be chilling in my yard with my cat Magnum, making a couple cocktails…to just zen out.' With music never far away, Snoochie will still chill out and wind down from a heavy day by putting on a tune or two.
Continuing to fly the flag as a presenter effectuating her own path, Snoochie champions all women in the industry to go for their dreams. As our conversation came to a close I wanted to know if she had any words of advice for females who aspired to be in the creative space, on radio or infact, just to have their voices heard, she candidly replied 'I always say don't give a shit about what people think about you… when I first started I was quite shy and not confident in myself…I wasted a lot of time worried about other people's perceptions of me and not believing in myself…so that's the main thing I would say… always believe in yourself and let them know, 365 your lit!' With great energy and even better lasting advice, Snoochie Shy everyone.
@snoochieshy
Photographer : Ryan Saradjola
Stylist: Ellis Ranson
Make-Up Artist: Julia Edwards using Marc Jacobs Beauty
Hair Stylist: Yeama Saphrare at The Trap House Salon