Poppy is a triple-threat, a supermodel, Hollywood actress and entrepreneur. She has been a muse to Marc Jacobs, who made her the face of Louis Vuttion and has embarked on a career as a Hollywood actress with roles in Kingsman: The Golden Circle, King Arthur and Sky's opulent hit Riviera. Alongside her sisters, supermodel Cara and Chloe Delevingne, the Delevingne dynasty are spreading their wings with their new venture into luxury prosecco with Della Vite.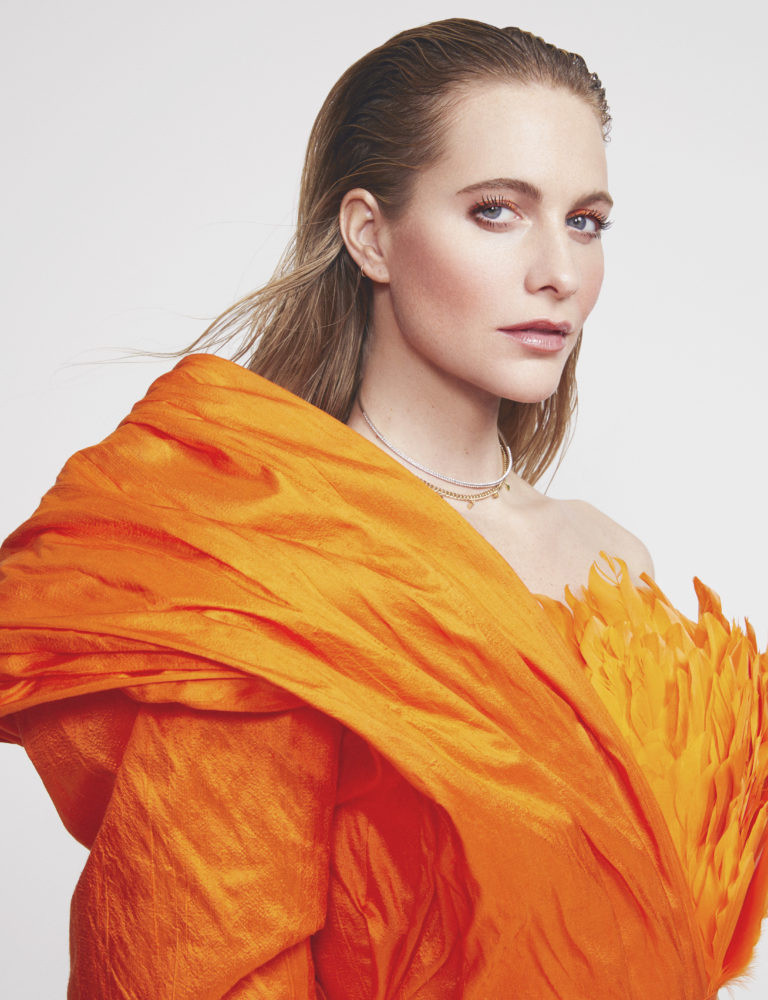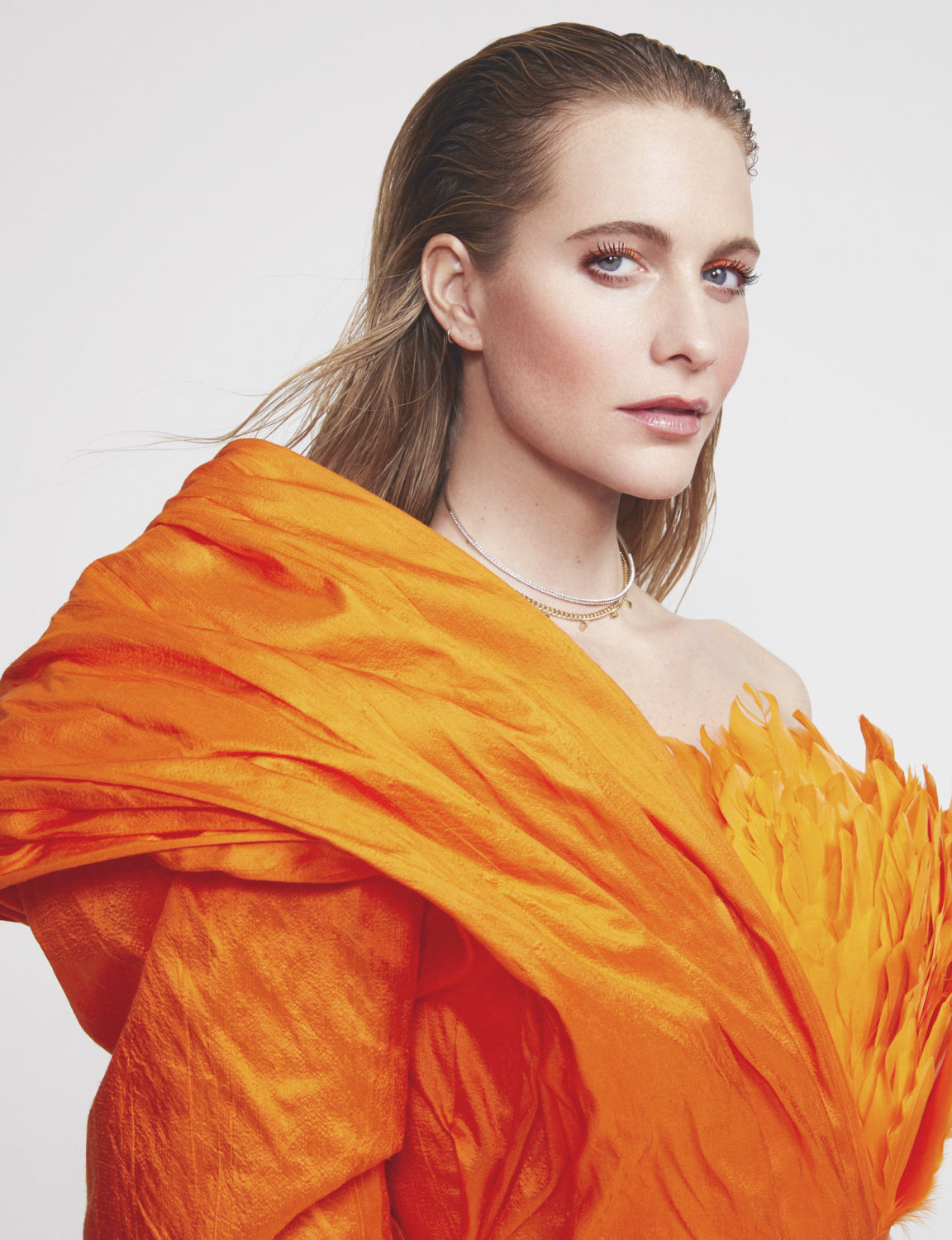 Poppy Delevingne may have the best laugh I have ever heard. It is rather extraordinary, a really filthy intoxicating laugh. She tilts her head back and lets that raucous laugh rip often, a rather endearing sight from such a serene almost swan-like beauty.
It was her delicate beauty that caught the eye of legendary scout Sarah Doukas when Poppy was 14-years-old. Sarah Doukas is the founder of Storm Model Management and is famous for making supermodels out of schoolgirls, from Kate Moss to Jourdan Dunn. She has been making household names out of bright young things for three decades.
Poppy was at Battersea Park in London, watching her little sister Cara Delevingne's sports day when she caught Sarah's eye.
Poppy smiled nostalgically, she recalled, "I was watching Cara run the egg and spoon race, Sarah Doukas came over and asked if I'd ever thought about modelling. Honestly, it was the funniest thing because I was about 5 foot 10 which for a 14-year-old was quite extreme and didn't have much confidence"
She laughed, then added, "I was completely out of control of my limbs with mad, white fuzzy hair and I just thought 'how? what? why?' this is too bizarre. I told my parents and we agreed that I wouldn't do anything until I had left school. I was intent on finishing school."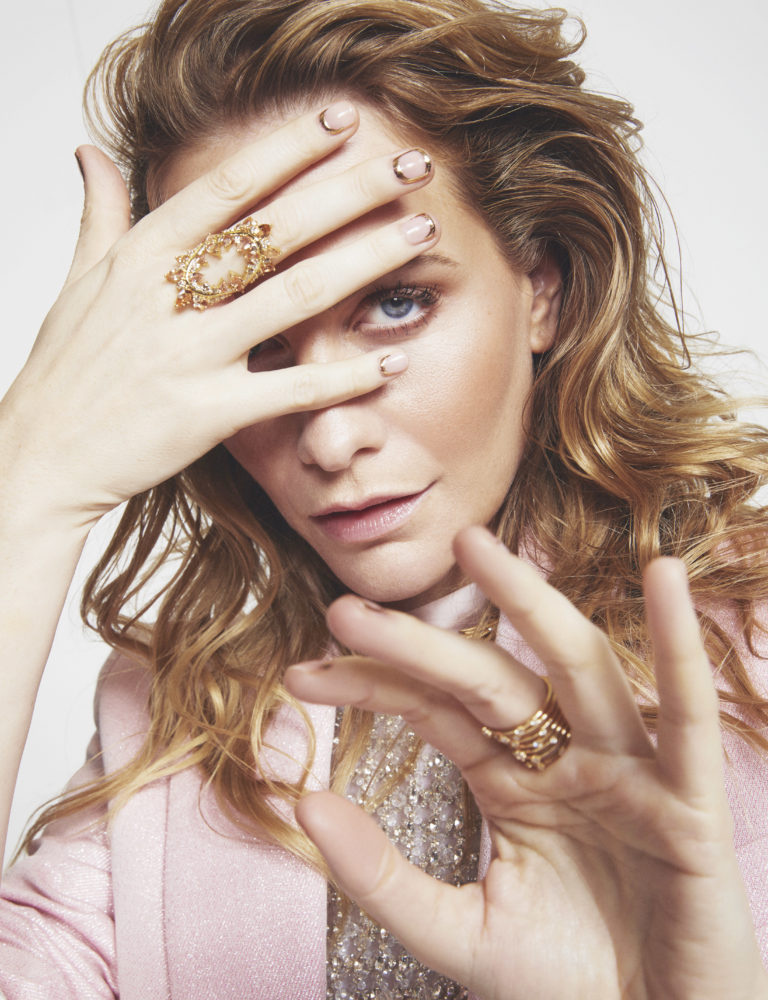 Poppy left school at 18-years-old and jumped headfirst into the tumultuous world of the fashion industry.
She revealed, "It took around 7 months before I booked my first job. It was an adjustment, being in this world where you are judged solely on what you look like. People would talk about you in front of your face like 'oh no, her nose is too big' as if you didn't exist. It was strange, I am human with a heart that beats but I had to learn to grow a thicker skin quickly."
She has had a stellar modelling career, Marc Jacobs made her the face of Louis Vuitton but she has also modelled for Calvin Klein, L'Oreal and Chophard, not to mention gracing the pages of every international Vogue you can imagine.
As well as being a fixture on the catwalk, Poppy gained a reputation as a style icon, appearing on Vanity Fair's coveted Best Dressed List and has been regularly spotted on the front row at Burberry, Chanel and Miu Miu.
Far from jaded despite her phenomenal success, Poppy revealed a moment with the late Karl Lagerfeld which still makes her shudder in disbelief to this day.
Her doll-like features came to life as she recalled, "I was working with Karl for Chanel. He turned to me suddenly and asked if it was true that I did ballet as a kid. He asked if I could do some on set, the next minute I was half-pirouetting very badly in front of 50 people in my underwear and I thought, 'how did I get here?'."
Poppy transitioned seemingly effortlessly onto the silver screen with a role in Kingsman: The Golden Circle alongside the legendary Colin Firth, Halle Berry and Julianne Moore. She also had a role in Guy Ritchie's King Arthur: Legend of the Sword alongside Jude Law, Charlie Hunnam and Djimon Hounsou.
She revealed. "When I was at school I did every play, I lived and breathed acting. So, it was always in my heart, but when I was in my late 20s it was still niggling at me. I took acting classes because I was aware that I would be going up against people who'd been to drama school, who'd really honed their craft and I didn't know anything!"
She added, "You should never stop learning. Throughout lockdown I did a lot of online training because I still feel I have a lot to learn. I learned so much from Riviera, because I got to work with Julia Stiles, Juliet Stevenson and Rupert Gray. Watching them is a masterclass."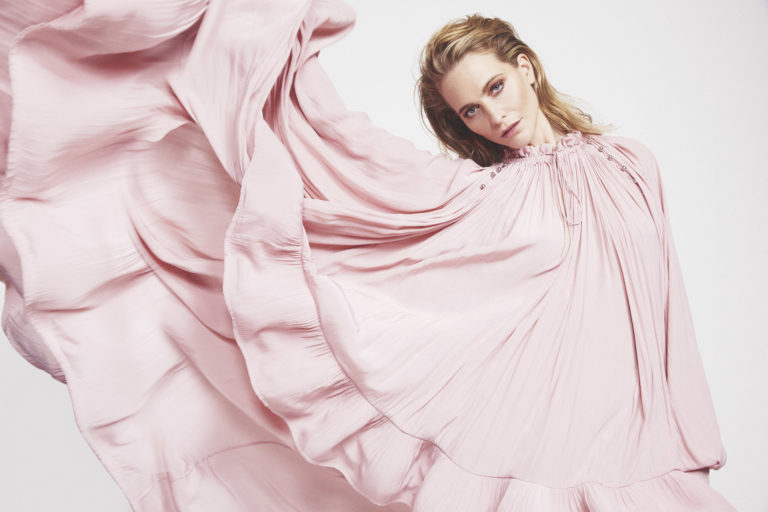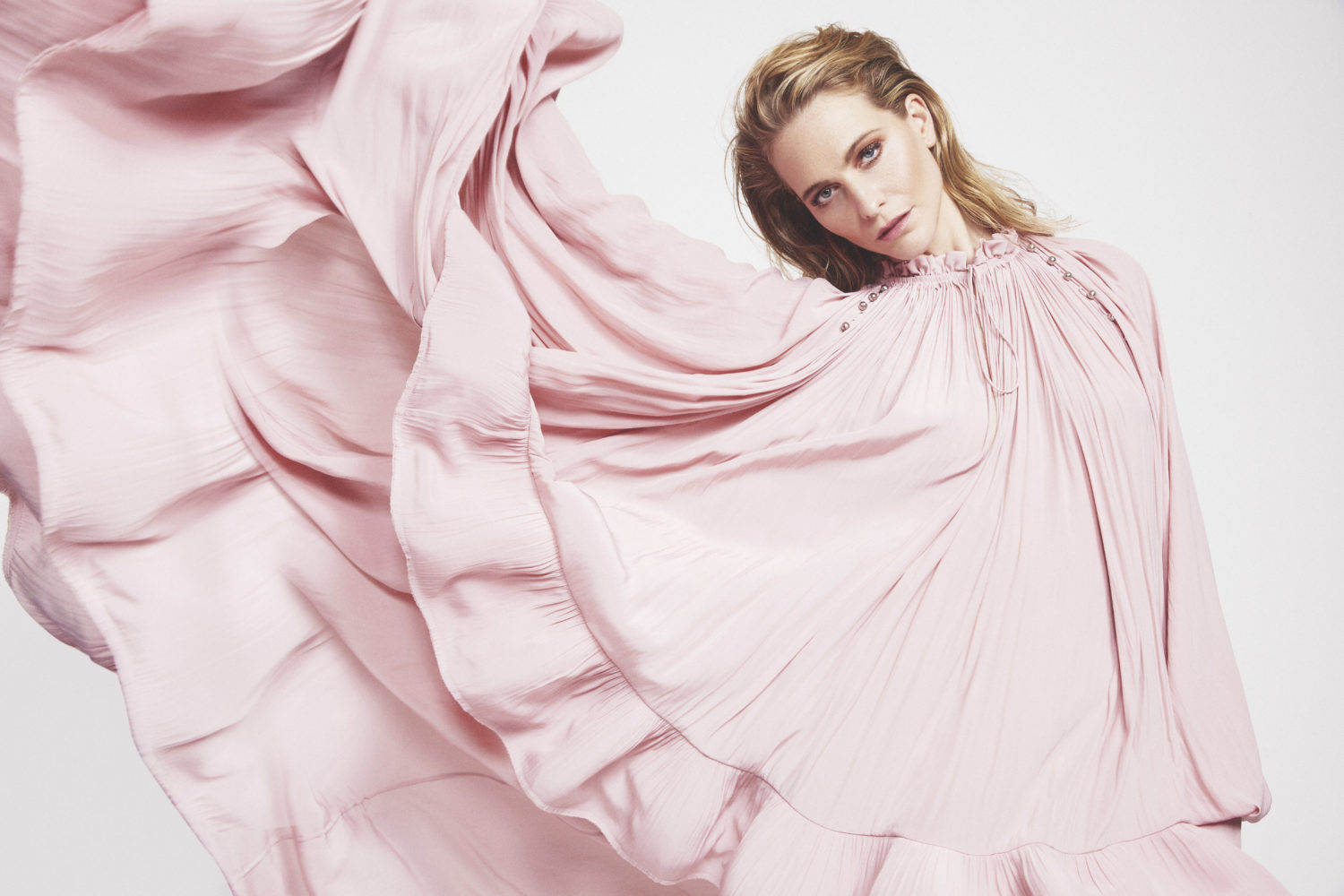 Filming Riviera was an adventure on and off screen, Poppy spent six months in Nice living in hotels overlooking the ocean and filming in majestic châteaux's. Then season three of Riviera whisked her away to Argentina and St. Tropez.
She recalled, "Going to Buenos Aires was a dream come true. You are in beautiful costumes filming in all of these amazing locations around the world and yet the whole premise of the show is based on vile corruption and deceit."
In Riviera Poppy plays Daphne Eltham, a sophisticated and achingly glamorous borderline sociopath and viewers are given a front row seat to her catastrophic demise.
Poppy revealed, "Everything on Riviera was so changeable, you can't trust anybody! When you get the scripts a couple of weeks in advance you're like 'I did what?!"
She continued, "In season two, Daphne was effortlessly charming and everything was always 'darling, darling, darling', but preparing for season three took a lot of research. I read this book 'The Diary of a Sociopath' which was really interesting. There is a Harley Quinn element to her, where she's all smiles but you don't know what she's just done."
When Poppy is not gracing international magazine covers or lighting up the big or little screens she is working alongside her sisters Cara and Chloe Delevingne on Della Vite, their luxury Prosecco venture.
The Delevingne sisters travelled to just beneath the Dolomite mountains, where the hills of Valdobbiadene are alive with a devotion to Prosecco. It is the heart of artisanal wine culture, much of the area is a UNESCO World Heritage Site, conserved for its great cultural and environmental significance. This region of quaint valleys and dramatic skylines is home to the Glera grapes that are used in Della Vite and have been grown there since the Roman times.
Della Vite is made in a sustainable winery using 100% vegan processes and is made with love. It is truly a family affair with the Delevingne sisters working closely with another family, the Biasiottos who are third generation winemakers. The two families came together, carefully developing the venture for over two years.
Poppy revealed. "It has been a real adventure. As three sisters we've always wanted to do something together and we sat down and brainstormed about what we love and care about. We realised that prosecco is something that's been woven into the fabric of our lives, for example our family holidays, some prosecco was always there through the good times, the bad times."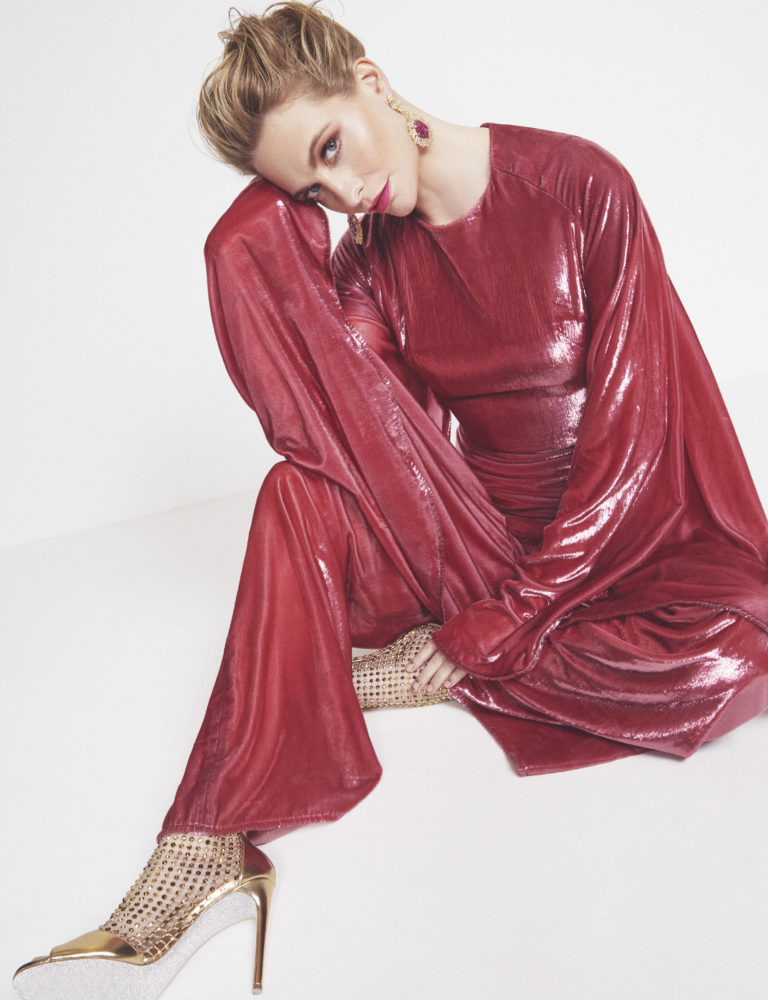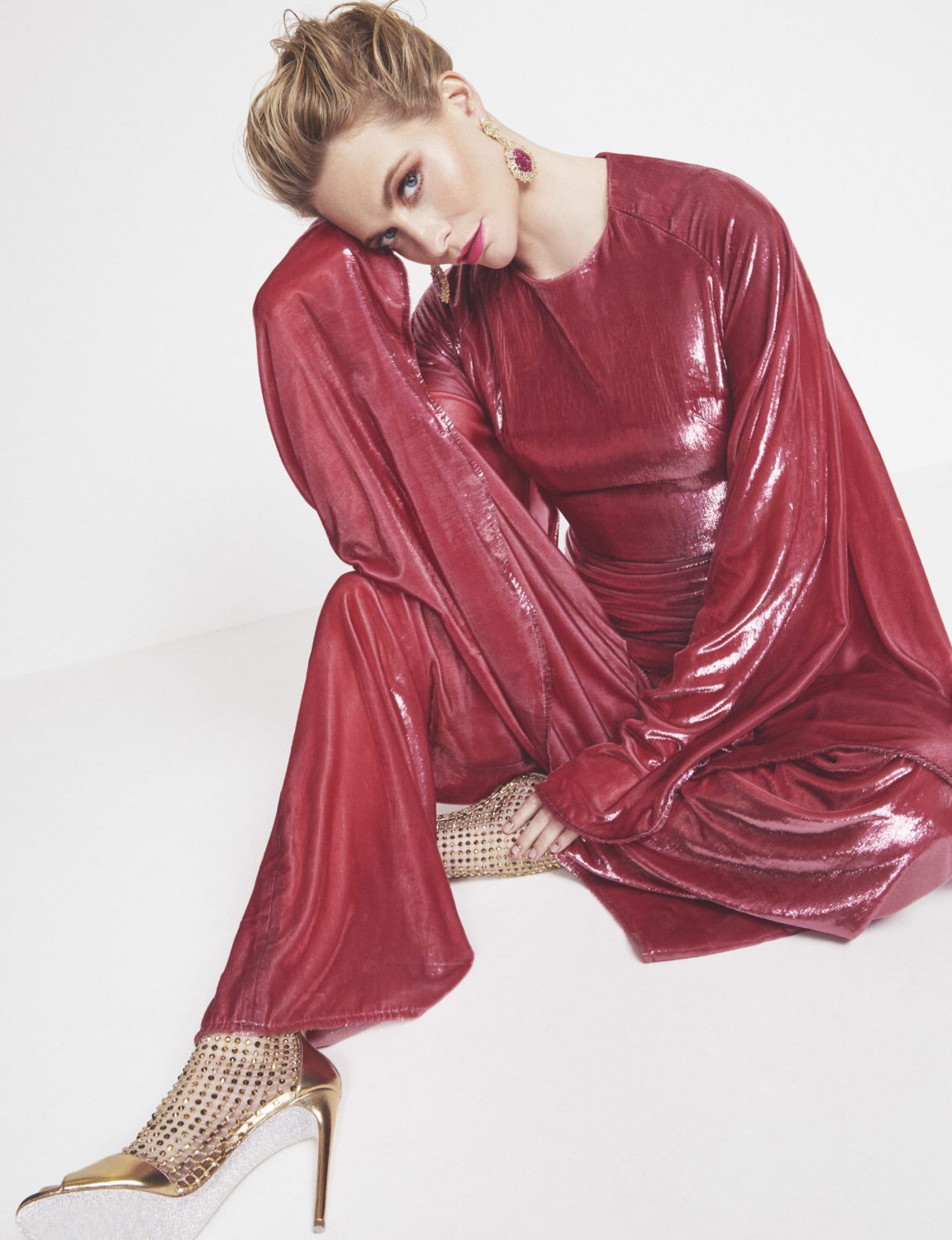 The Delevingne sisters visited a number of wineries before they found the one, when they did it was almost as though it was written in the stars.
Poppy recalled, "When we got to this particularly winery, funnily enough, on a nearby rock there was the word 'Delavite' carved in. We looked it up and it means 'of the vine' in Italian, our surname Delevingne means 'of the vine' in French, what a sign!"
She let out her signature raucous laugh, then said, "We were very involved in every aspect of the process. The bottle actually features my handwriting. I've always taken handwriting seriously, I failed exams because I cared more about my handwriting."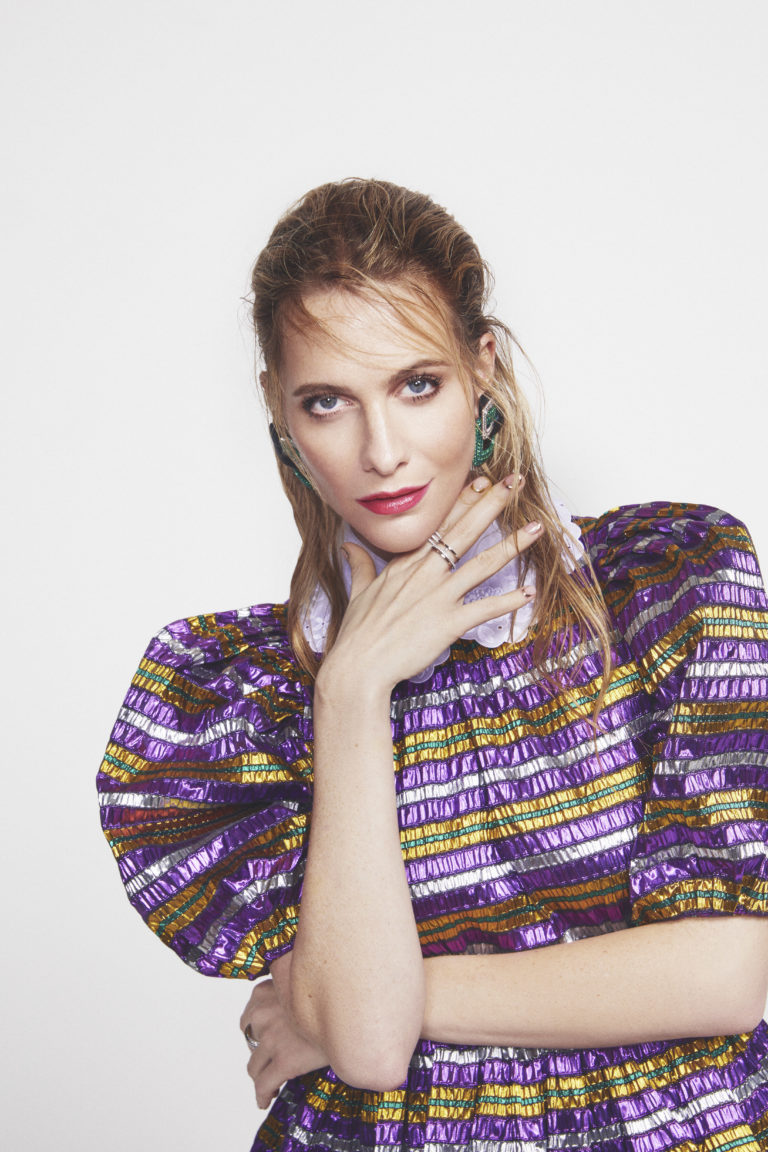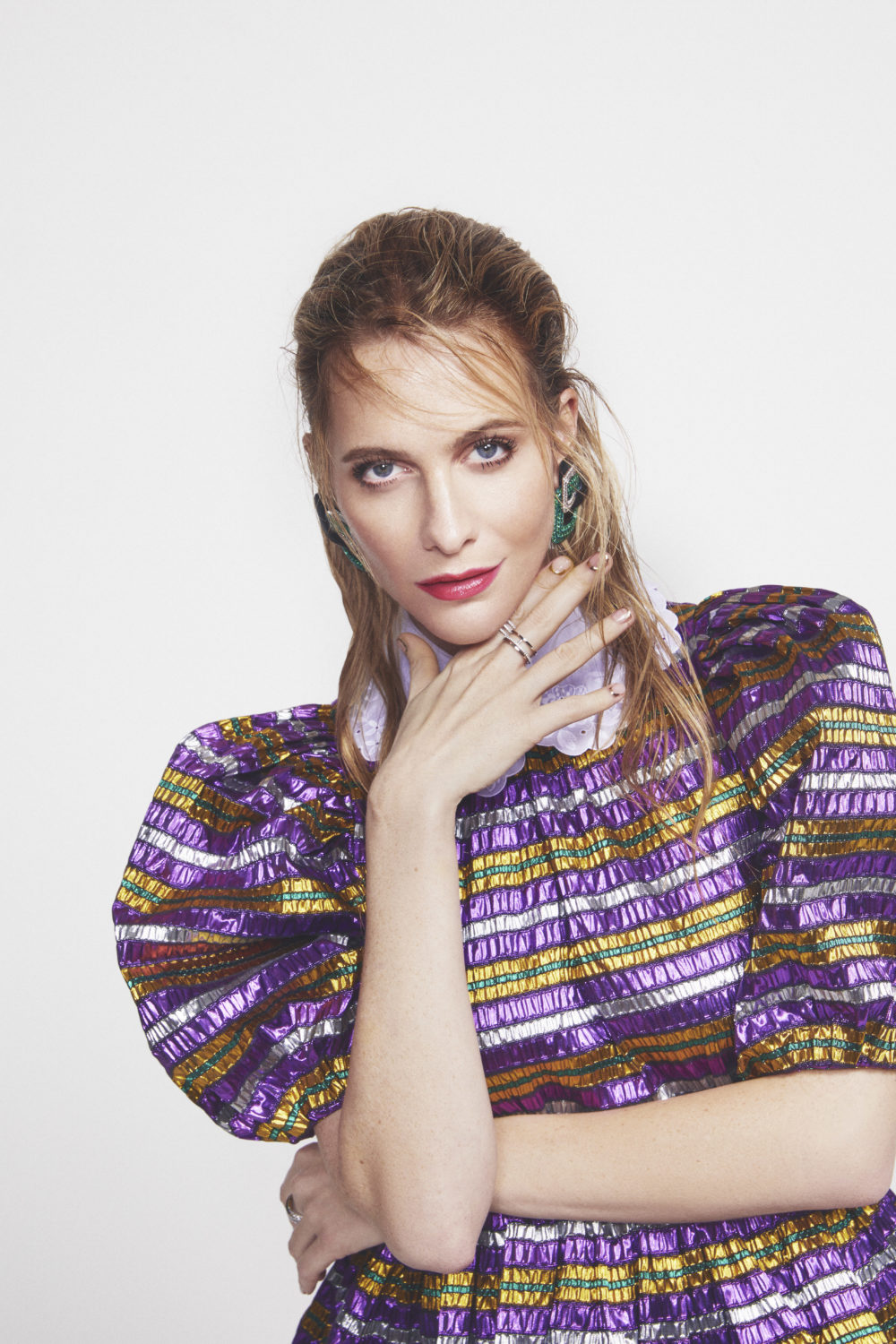 At just 34-years-old Poppy Delevingne has already had the kind of stratospheric success that is just a pipedream for many. Whether it is modelling, acting or entrepreneurship whatever Poppy Delevingne touches turns to gold.
She smiled knowingly, then said, "Time flies so quickly, I just wish I had taken the time to enjoy the ride more. I am grateful for everything that I've done, for all those that helped me along the way and whom I got to experience this mad world with."
She added, "I wasted too much time and energy worrying. Enjoy your life, enjoy every minute of it because it is gone too fast. Breathe deeply and savour it all."
@poppydelevingne
Dellavite.com
Photographer : Mark Cant
Stylist: Jennifer Michalski-Bray
Stylists Assistant: Kayleigh Dennis
Make-Up Artist : Lisa Potter-Dixon
Hair Stylist: Narad Kutowaroo
Nail Artist: Yasmine Elwakil