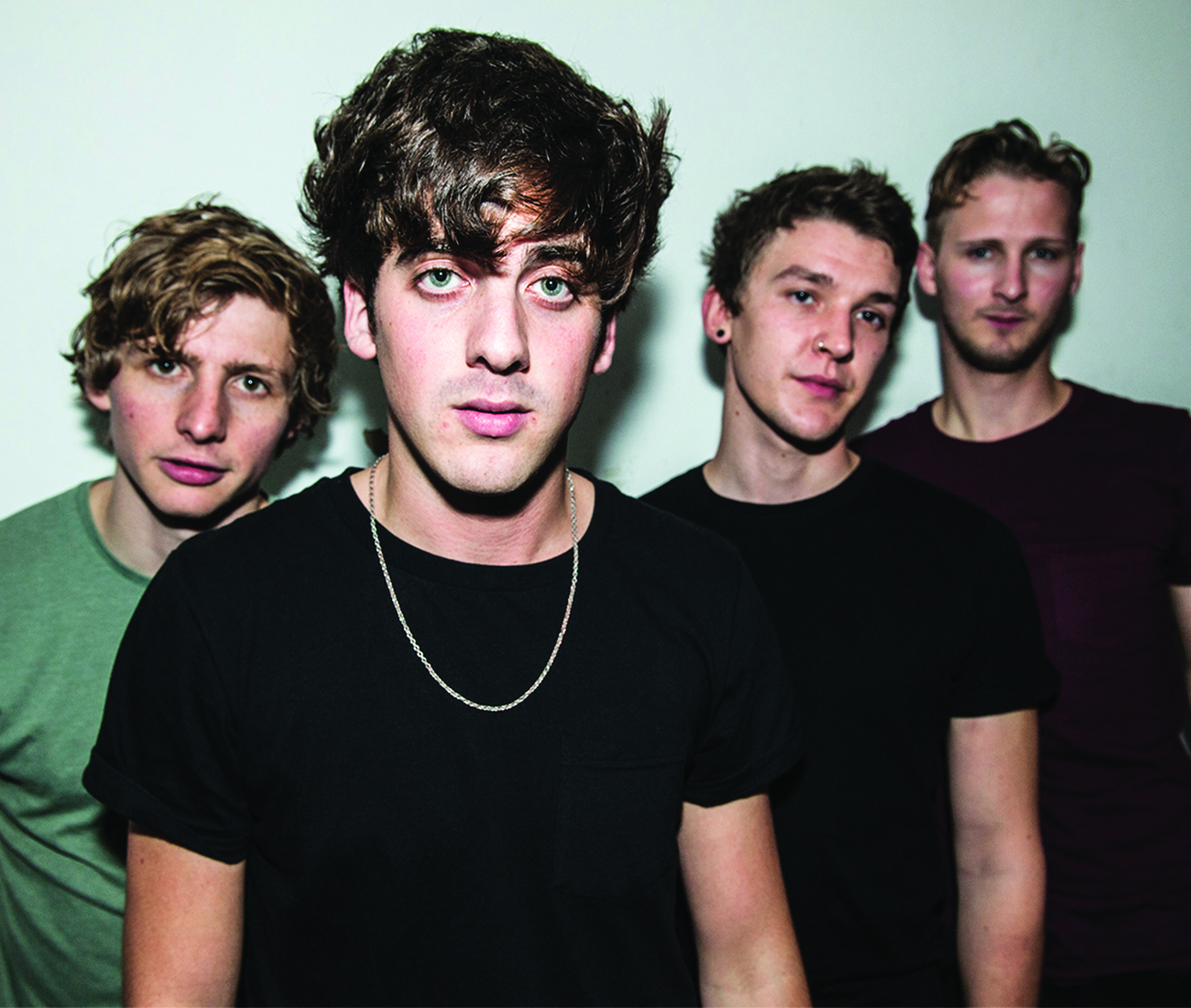 This article was written by Monicha Tully and originally featured in Issue 01 of Arcadia magazine. Buy the magazine here.
The first time I saw Circa Waves perform live is imprinted so vividly in my mind that it could've been yesterday. The 1975 were headlining their largest show to date at Alexandra Palace and Circa Waves were the support act. Alexandra Palace has a standing capacity of 10,000 and the gig was completely sold-out.
Suddenly, the room was plunged into darkness. Strobes of white light illuminated the figures of Circa Waves as they took to the stage. They were magnetic, bright and constant with a natural energy that demanded attention.
I was transfixed; behind the veils of my eyelids, there were fireworks that rivalled the explosions in my ears.
A year after that gig and frontman Kieran Shudall is reliving the most extraordinary year of his life with me.
The last three days have been a whirlwind. Circa Waves have performed four shows and the hectic last few days has finally caught up with them.
Kieran's lilting Liverpudlian accent was gravelly and laced with exhaustion, he said: "I'm really ill. I've been throwing up constantly. It's all good to be honest though; if you're not vomiting when you get home from tour, you haven't worked hard enough."
He added: "When you're on tour you have adrenaline constantly pumping through your veins. When you come home, it stops and you are left feeling really run down."
Kieran laughed long and hard, then said: "It's expected though, just a part of the job. We usually ride it out on the road, but I've got three random days off, so it's hit me. I'll be alright; I'm on the chicken soup."
It is the morning after the night before. Circa Waves performed twice on the same day at Glastonbury, the Holy Grail for all musicians.
For a brief moment, I found myself living vicariously through Kieran, as he revealed one of the biggest highlights of his career.
He said excitedly: "We played Glastonbury last year, but to a much smaller crowd. This was our first experience of the proper legendary Glastonbury crowd. To give energy to thousands of people who are giving it straight back to you is a beautiful thing."
He added: "It was incredible. We used to watch Glastonbury at home on TV, playing it was our wildest dream. Then we get booked for it and it is completely overwhelming. It is everything I've ever wanted."
I told Kieran about the night I first saw the band perform live and how I had been blown away by their magnetic energy.
He took a sharp intake of breath, then exclaimed: "Wow, really? That means a lot; we pride ourselves on putting everything into our live performances. We want the kind of energy that runs through the crowd like electricity."
Since Circa Waves formed in 2013, they have achieved success of stratospheric proportions. Their debut album 'Young Chasers' was released earlier this year to critical-acclaim.
Kieran confessed that the bands success certainly didn't come as easily as it appears.
He laughed then said: "We've all been in bands for about a decade, none of us had much success before Circa Waves. The struggle completely wears you down as an individual and a musician. You almost lose all self-belief."
Luckily, success was just around the corner for the band in the form of Zane Lowe, former BBC Radio 1 legend and current star of Apple Music's Beats 1 station.
Zane Lowe's golden stamp of approval can make a band famous overnight. This was certainly the case with Circa Waves.
Kieran was at work when he got a call that would ultimately change his life.
He laughed in disbelief at the memory, then revealed: "It was ridiculous. I got a text saying 'fuck, you're being played on Radio 1'. I was like 'fuck off, there's absolutely no way'. Then I got another text saying Zane had played it again."
He added: "It blew my mind. Next thing I know my phones going nuts with industry people trying to find out if we are signed. That seal of approval was the foundation of what came next."
Kieran confessed that he is utterly flummoxed by his success.
He laughed heartily, then said: "Fuck knows what the secret is. I'm in my late twenties now and I've been doing the same shit since I was 18-years-old. I have no idea why people are interested in it now."
He added: "They say that you have to do something for 10,000 hours before you master it. I think I may have just passed the 10,000 mark."
Lucrative offers began to flood in and Kieran admitted that he initially struggled with the band's success.
He exhaled deeply then said: "It is such a mind fuck. We worked extremely hard to get here, so we're still coming around to the idea that we're slightly successful now. We are kind of waiting for the bubble to burst and for someone to tell us to fuck off back to our normal life."
He elaborated: "We take everything with a pinch of salt because we know that this life doesn't come for free."
Circa Waves fulfilled a teenage dream when they were given the opportunity to support The Libertines, one of the most hedonistic indie bands in the industry.
Speaking of the opportunity, Kieran said in awe: "It was such an honour, because I used to listen to them for hours on end. I was sick with excitement; it was magic just to see them together again, let alone to be chosen to open for them."
He added: "We got to hang out and watch them perform a lot; it was like watching a masterclass for musicians. The Libertines are as good as it gets."
Kieran revealed that in his opinion, there is a lack of iconic musicians in the industry at the moment. We discussed at length whether there are any musicians with the potential to achieve that status.
Kieran thought for a moment. Eventually he said: "I can see Alex Turner from The Arctic Monkeys becoming truly iconic. He has always been and continues to be in a world of his own."
He added: "Pete Doherty is iconic; he should last forever. Maybe someone else in the new class will surprise me, but we'll have to see."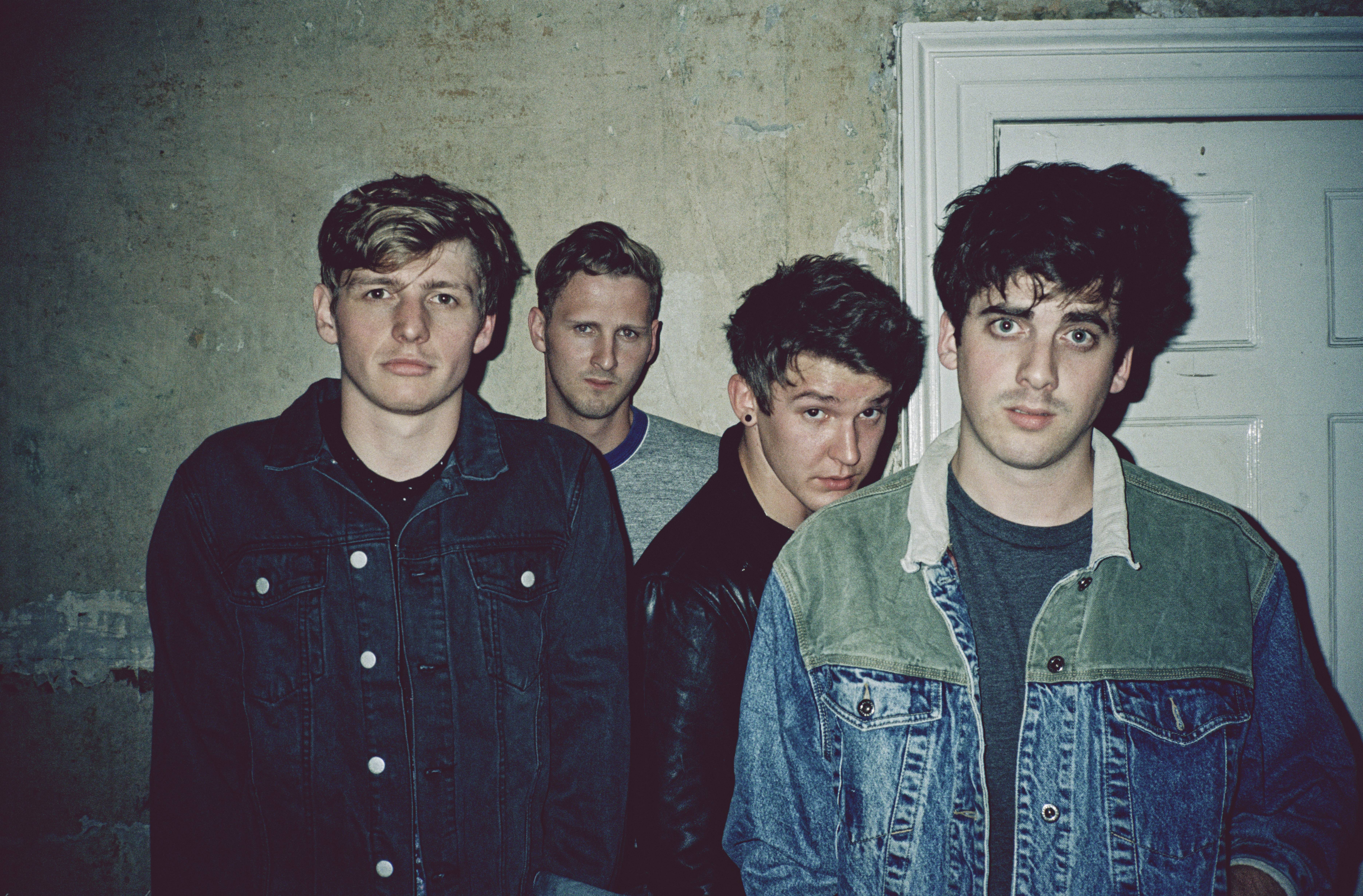 Circa Waves debut album 'Young Chasers' was released in March of this year. It is an infectious and delicate soundtrack of an 18-year-old on the cusp of adulthood. It touches upon the ruthless enthusiasm, fear and doubt of adolescence.
Kieran revealed that releasing the album was euphoric. He said passionately: "The entire process was incredible. Every intricate part was so interesting. It's a magical feeling to make something that will be around long after you've gone."
He said frankly: "It was a stamp of where we were at, at a very specific time in our lives. We poured our soul into that album and it is something we are very proud of."
Kieran confessed that he wished every teenager knew the power of self-confidence.
He laughed then said: "It is pretty fucking amazing how far confidence can get you. Never underestimate that because people thrive off of that shit."
Circa Waves are on the cusp of something truly great. They have been hailed as one of the most exciting indie bands to emerge in recent years although Kieran refuses to take such accolades seriously.
He said nonchalantly: "We take the music very seriously but we don't take ourselves seriously. There are bands I loved when I was 18-years-old that seemed like the greatest bands in the world, but they got cocky and lazy and now they've disappeared. You've got to really want it, there's no such thing as working too hard."
Following their recent sold-out headline tour, the band will be embarking on their biggest tour to date across America in September followed by the UK in October.
Kieran said: "I'm really looking forward to getting back on tour already. We aren't going to take this for granted, not even for a moment. We aim to be the greatest live band in Britain, this isn't our right, we will fight to make it a reality."
NME described Circa Waves as 'a band who knows their time has come'. I couldn't agree more, but Kieran insisted that there is always room for improvement.
Kieran said passionately: "We have a gang mentality. All four of us are a showman in our own right, but if we want to be the best we have to work hard to be better than we were yesterday."
He added: "I'm taking everything head on. I'll put my heart into every minute until I have nothing left to give. I promise."
It is a rarity for a band to sonically and aesthetically kick into my bloodstream so quickly. Circa Waves are not famous enough to have been spoilt by the media and expectation, for that I am grateful. However, within moments of hearing them, they immediately became famous in my head. They champion the passion of the past with the electrifying energy of the present. Spread the word Circa Waves are the future.
Follow Circa Waves on Twitter: @CircaWaves
Follow Circa Waves on Instagram: @CircaWaves