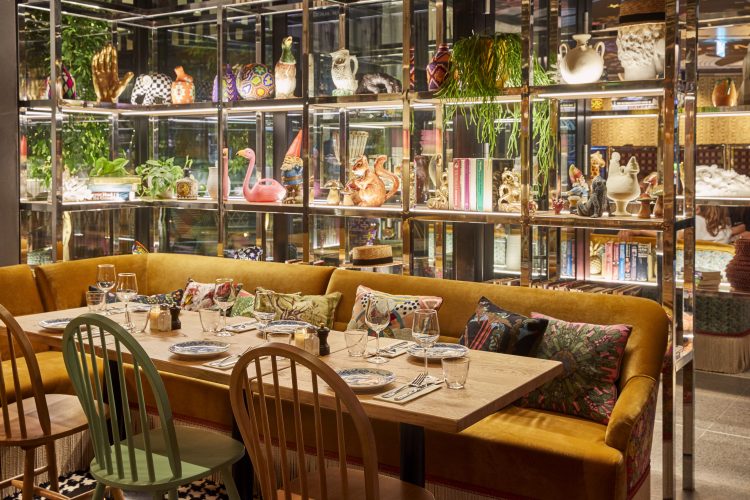 With world-renowned designer, Philippe Starck as one of the owners of the Mama Shelter Group, you would expect nothing less than out-of-this-world decor at their latest opening, Mama London on Hackney Road. As you enter the hotel, the reception area-cum-restaurant is a visual feast for the senses.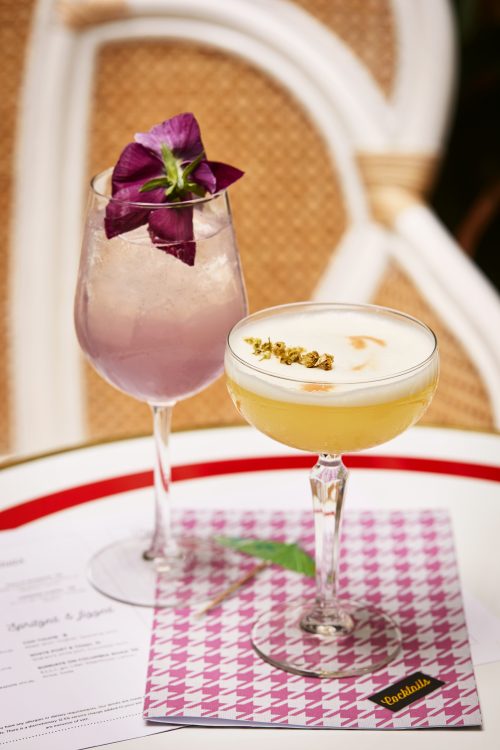 What attracted my attention first is the spectacular chalkboard ceiling with graffiti from the famous French Artist, Beniloys. There are quirky vintage lampshades, mismatching multi-coloured cushions, table football, and a massive in-built Twister board; you know this will be a dining experience befitting the hotel's hip, trendy East London location.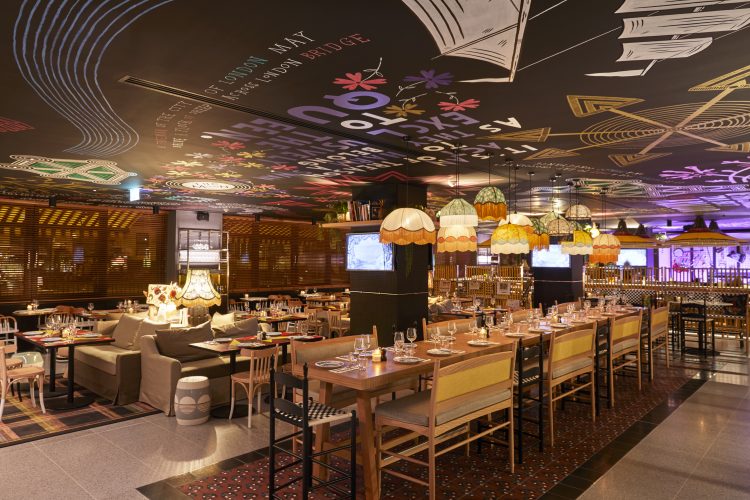 I must admit a cursory initial inspection of the menu didn't cause excitable heart palpitations: there were the sections with pizzas and another section with kebabs. It seemed like a menu that was geared to pleasing the varied audience of hotel guests that stay there.
However, on detailed inspection, you will find some nods to the East London location such as the pie, mash, and liquor with braised lamb shoulder and smoked eel sauce. There are tongue-in-cheek cocktails like the Hackney Riviera with E.L.L.C Rum, pineapple shrub, and ginger ale.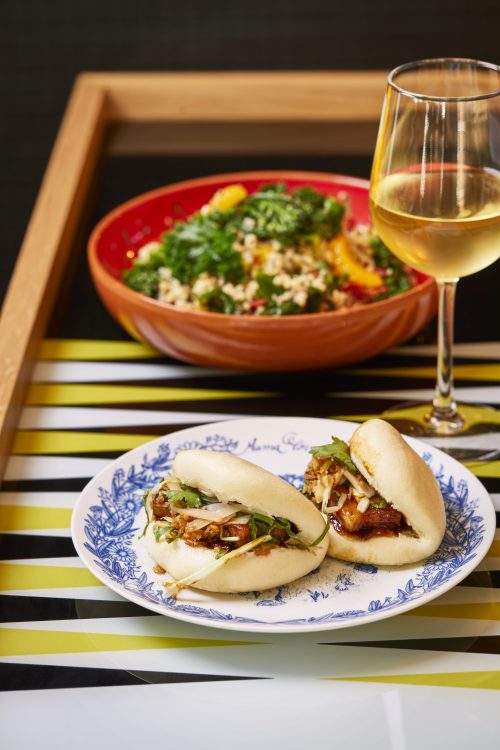 There is a strong Asian slant on the menu: pork belly baos were surprisingly fluffy and the texture was like clouds of marshmallows. They were filled with umami richness from the pork belly and char siu sauce and a sweet, vinegary finish due to the hajikami ginger. The exotic flavours continued with the tuna crudo which was undoubtedly fresh and also incredibly appetising with a calamansi dressing that added a slightly sweeter lime taste to the dish. The dish was completed with ponzu and kohlrabi.
Whilst my guest went for the signature East London pie and mash for the main course, I continued along the Asian theme with a healthy dose of tonkatsu tuna. What was unusual about this dish was normally tonkatsu is pork coated in breadcrumbs and deep-fried but here we have tuna instead. The rest of the ingredients makes the dish look like a poke bowl with edamame, crisp lotus root along with sushi rice; so you would normally expect to receive raw tuna, but it is cooked tuna here. This unusual combo still works a treat with a fine mixture of comfort and diet-conscious eating.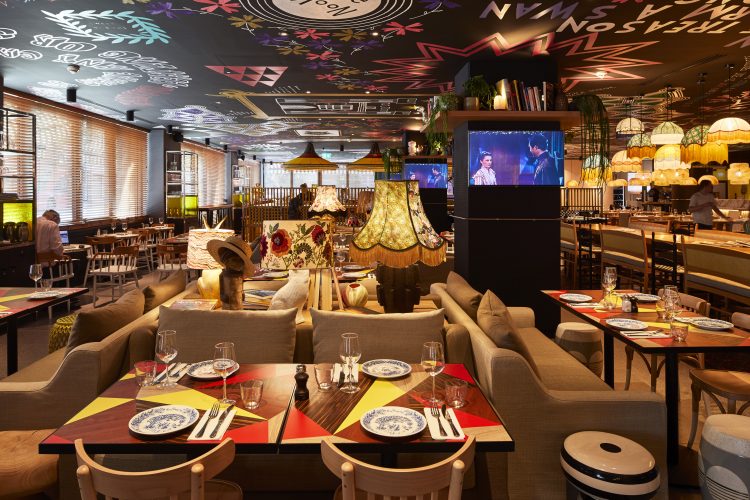 The dessert list here is longer than at similar institutions, who often consider this course as an afterthought. The standout option is the sharing Paris Brest with 6 well-portioned pieces of choux pastry filled with irresistible praline flavoured cream. This is one dessert that is liable to cause an addiction amongst the sweet-tooth inclined diners, so approach with caution.
Mama London restaurant might not be the most centrally located restaurant in town, but for sheer audacious decor and quirky food options, this is one place you must check out.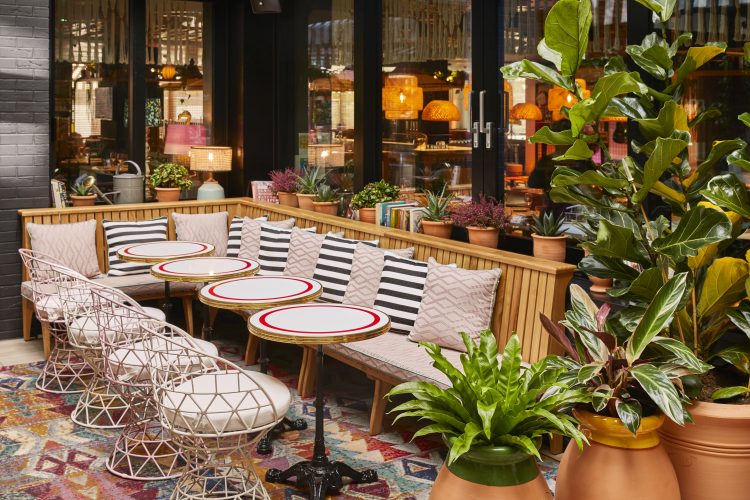 437 Hackney Rd, London E2 8PP
020 7613 6500