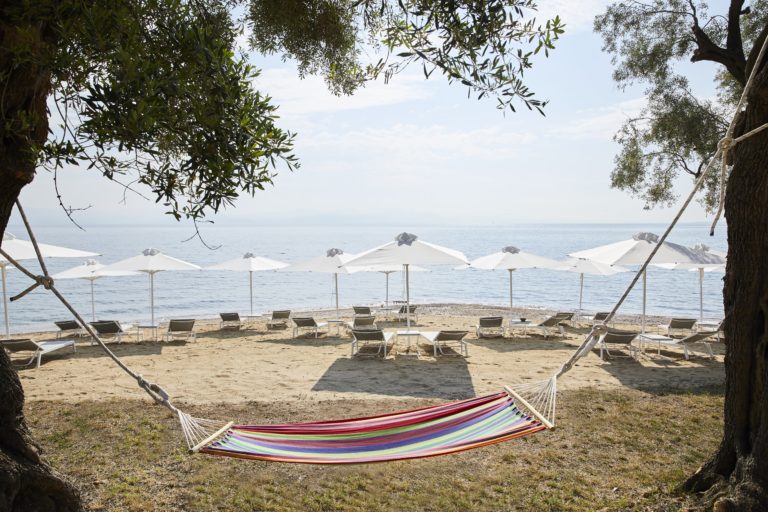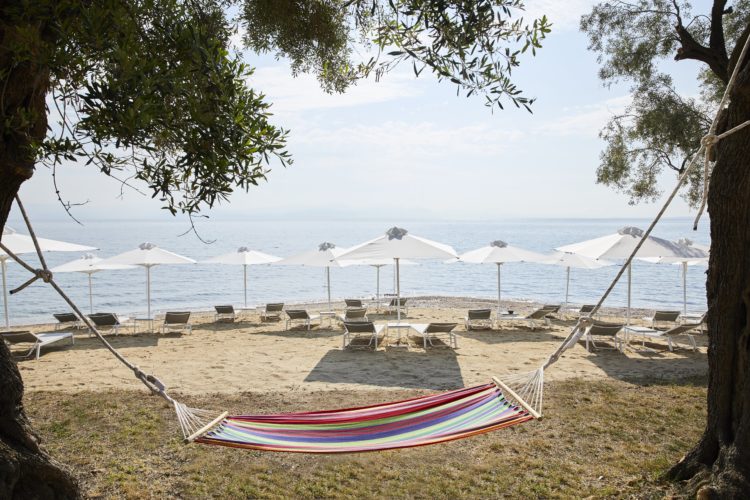 MarBella Nido is situated in the idyllic corner of Corfu island in the South-East. Nestled in the luscious green hillside, this 5-star self-contained hotel offers its adult-only guests sanctuary and most importantly, privacy. Opened in May 2018, MarBella Nido is also part of Small Luxury Hotels of the World.
The MarBella Collection currently boasts two unique properties in their portfolio, the iconic family friendly 5* resort, MarBella Corfu Hotel located in Agios Ioannis Peristeron and its adjacent sister, adult-only suite hotel MarBella Nido Suite Hotel & Villas which opened in May 2018.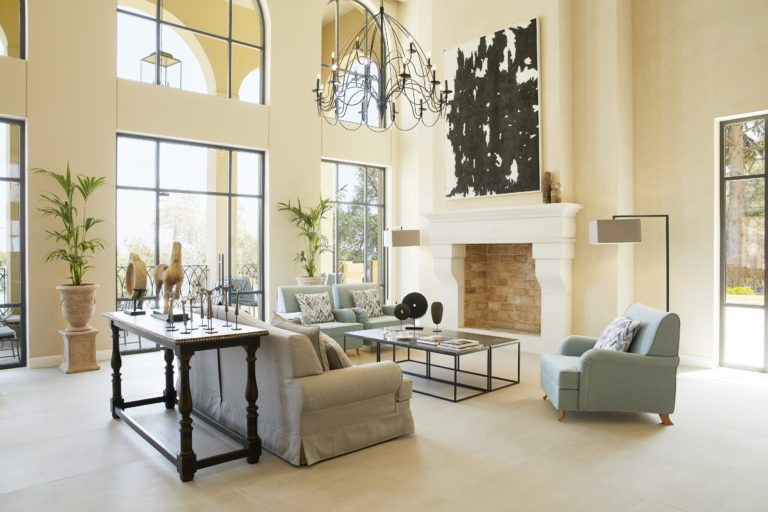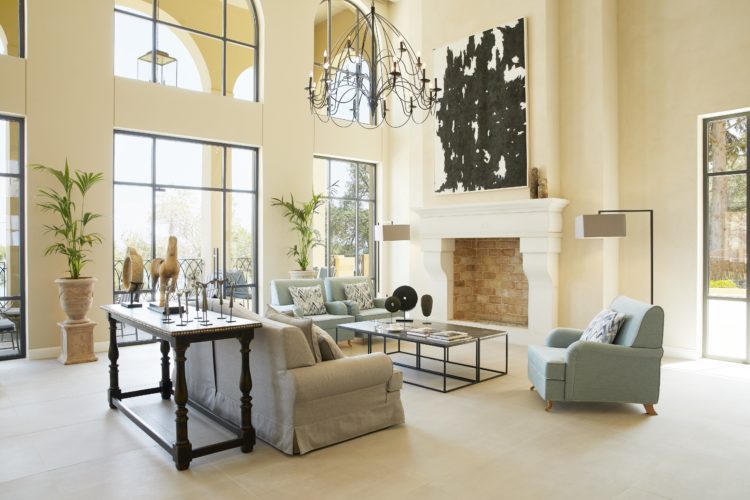 It is distinctly peaceful across the resort and it's adults-only grounds make for an ideal stay for couples. Tucked into the hillside and situated 25 minutes from Corfu's airport, there is very little to disturb your feeling of relaxation.
Staff are notably friendly and their attention to detail is unsurpassed, from greeting you by your name upon arrival, to knowing exactly when to offer you a lift from the restaurant to your room; a very clever idea after a large meal and a sampling of some of Corfu's best wines.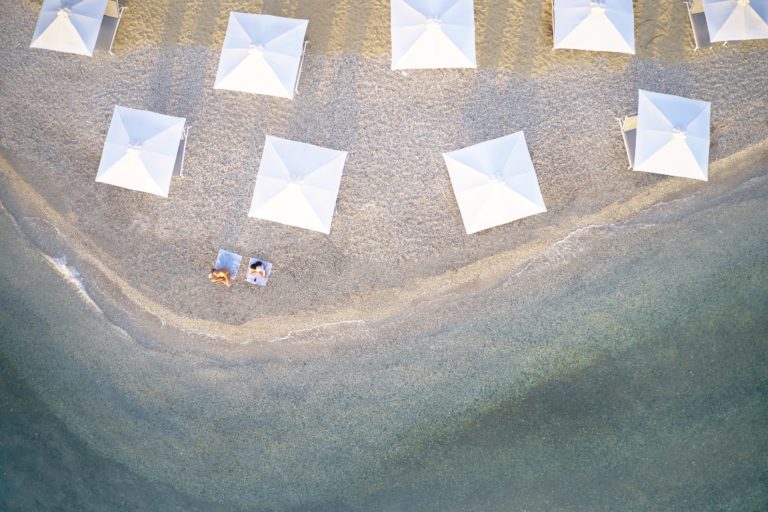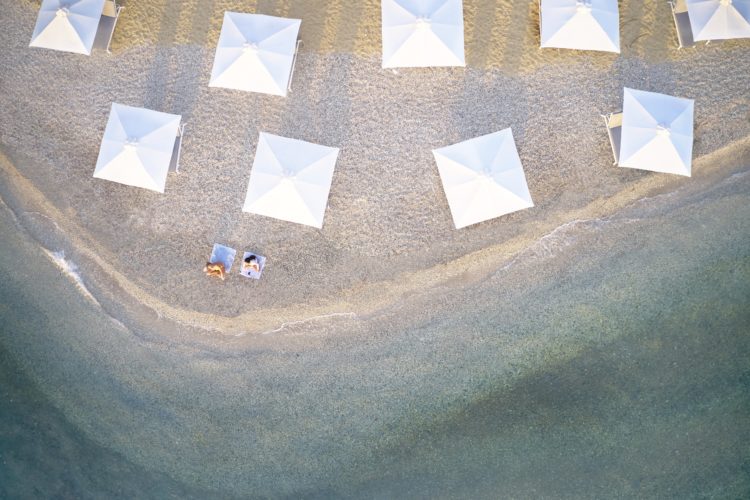 MarBella Nido Suite Hotel & Villas not only offers a cosy and intimate atmosphere that combines both hotel and private accommodation feel, it also blends Corfiot heritage and stylish modern comfort, ensuring guests are fully satisfied during their stay. Inspired by the natural environment, each of the 70 rooms are complemented by sleek design, and modern amenities.
Choose between junior suites, deluxe suites or a private villa. The rooms have been carefully designed to accommodate the breath-taking scenery and sea views at every turn. Seclusion is this hotel's priority as every room from the junior suites up to the luxury villas that include a private pool. The Deluxe suites feel roomy and enable you to soak up the sun right until sunset. Not to mention many of the suites come equipped with a private terrace whirlpool as well as stylish sunbeds.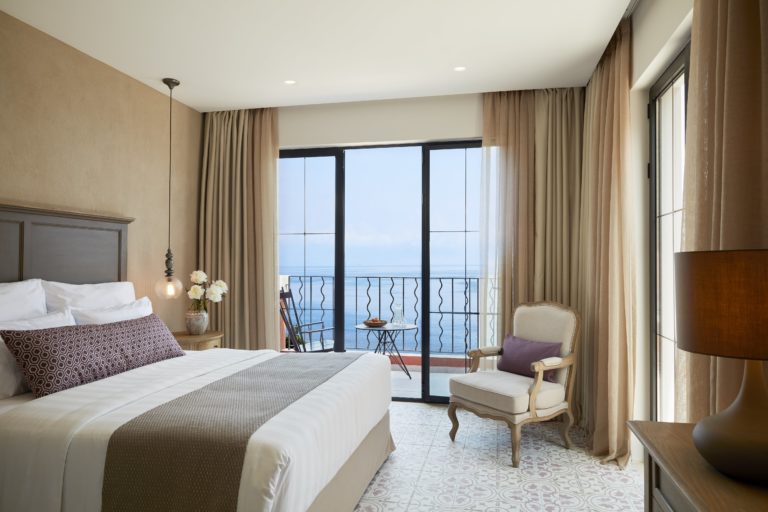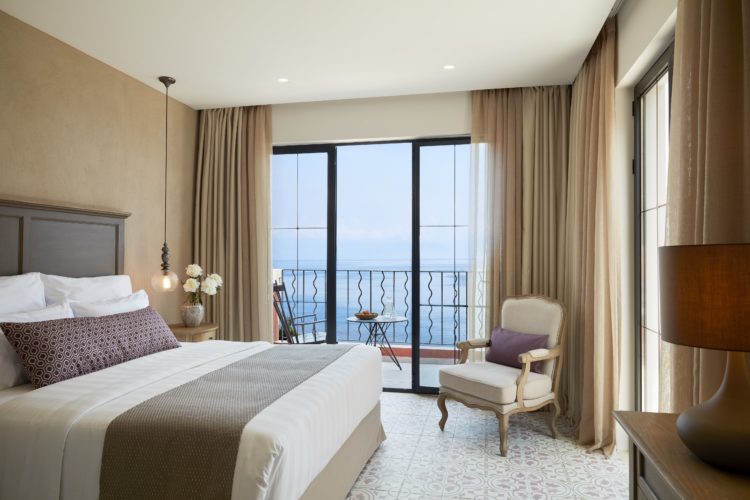 Sitting down for dinner is by far the most favoured meal of the day and is served buffet style at the hotel's restaurant. San Giovanni's enables you to feast on the best of Greek food in a relaxed setting. A favourite choice is the made-to-order pasta dishes that are cooked in front of you. Guests can also dine this way at breakfast and lunch, although it is recommended that you book Appagio in the evening for an alfresco and more private dining experience. Appagio offers an exclusive Italian meets Greek inspired menu, overlooking more intimate views of the coastline. The ideal dinner setting for couples and honeymooners.
Those with children can benefit from the MarBella Corfu Hotel and the latest property to the portfolio, MarBella Elix which is now set to open in 2021. This exciting new partnership is set to transform the way children explore the natural beauty of Greece. The adventure club will be themed on the heroic tales of Greek deities along with an abundance of outdoor activities including orienteering, horse riding, treasure hunts and water park excursions.
Lending themselves perfectly to adventure and expeditions, MarBella Elix will encompass all things adventurous during your holiday. With access to unique experiences that truly highlight the magic of Greece, the MarBella Collection utilises the hotel's unique and diverse location to its full advantage.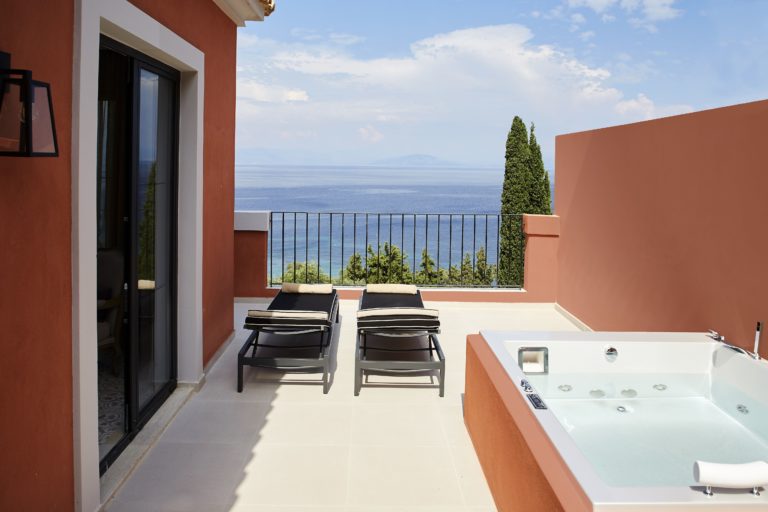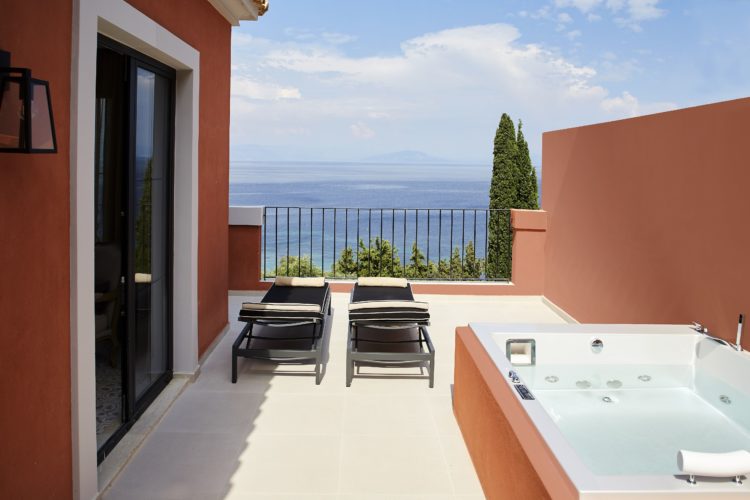 As the third hotel to join the MarBella Collection portfolio and the brand's first property outside of the island of Corfu, MarBella Elix will be perched above the beautiful Karavostasi Beach in the Parga region, looking west towards Corfu and Paxos. Guests can expect beautiful sea views, 146 spacious and contemporary guest rooms and suites, a beautiful stretch of golden coastline with clear waters and exceptional facilities.
This new hotel will mark a poignant step for the brand outside of Corfu in the Parga Village. Located within the region of Thesprotia in mainland Greece, this new and exciting hotel lies opposite Corfu and is set to be a family-orientated property, designed for families who love the outdoors and incorporate it into their holiday.
Marbella Collection has created three unique properties tailored towards the varied demographics of those travelling to Corfu; an adults-only hotel, a family-oriented property and one for those with a more adventurous and inquisitive mind. All the hotels share in the common values of superb service, sensational dining experiences and outstanding attention to detail, each property aligns perfectly to the different lifestyles and stages of each guest's journey.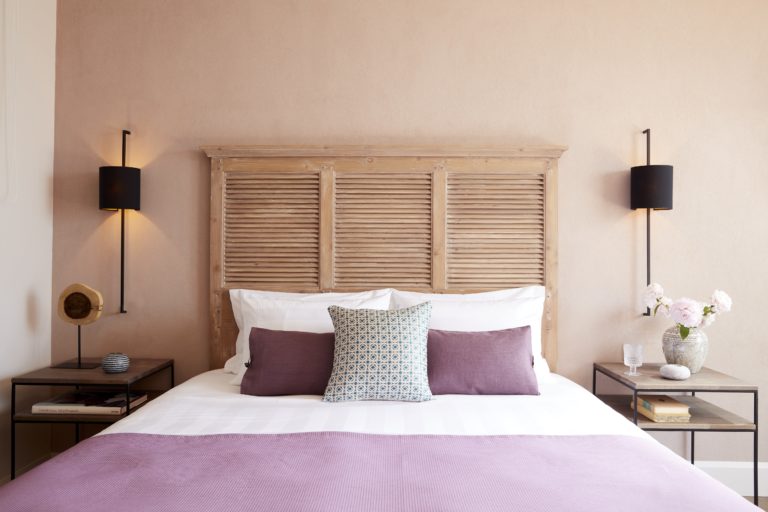 The resort prides itself in being an inspirational group of properties that showcase previously undiscovered areas of Greece. As the third hotel to join the MarBella Collection portfolio and the brand's first property outside of the island of Corfu, MarBella Elix will be perched above the beautiful Karavostasi Beach, looking west towards Corfu and Paxos. Surrounded by astounding natural beauty, and a mountainous landscape, the luxurious MarBella Elix sits in unspoilt surroundings where hillsides meet the Ionian Sea.
For those staying at MarBella Nido, venture 34 minutes from the resort to the Old Town and people watch at a sun-sheltered street cafe or soak up all that Corfu has to offer from stretches of remote beach to idyllic ancient ruins situated near the town.
It is easy to miss a place such as MarBella Nido Suite Hotel & Villas simply because it echoes Corfu's natural hospitable charm, making you feel right at home during the entirety of your stay.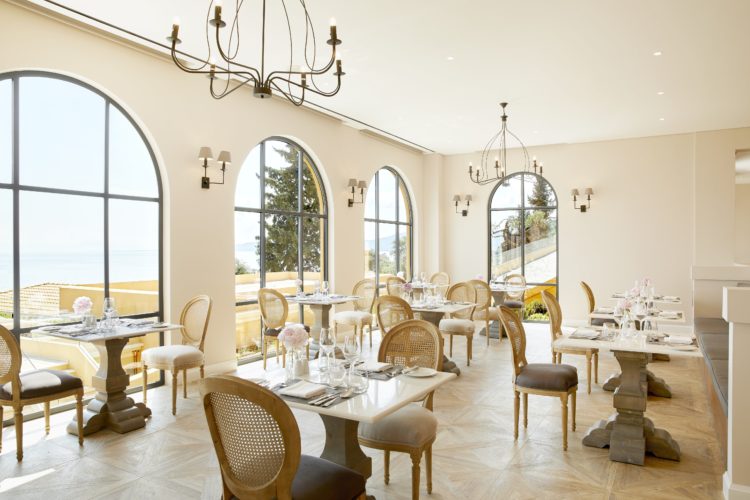 +302661071123
Rooms from £135/€153 per night on a B&B basis (based on two people sharing).