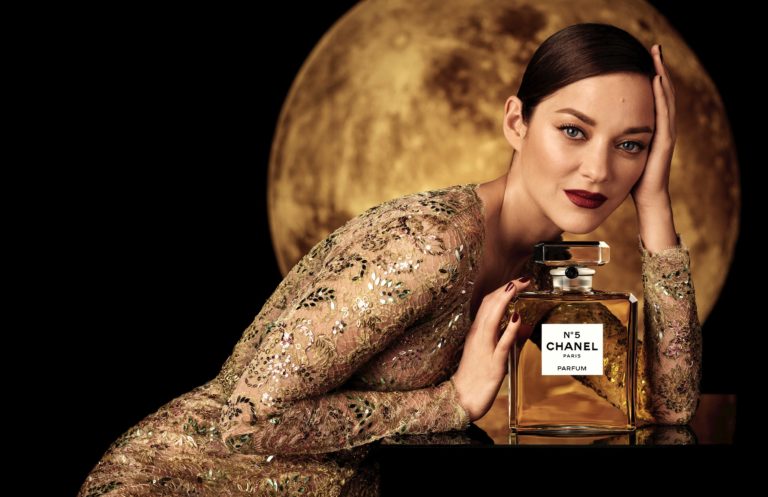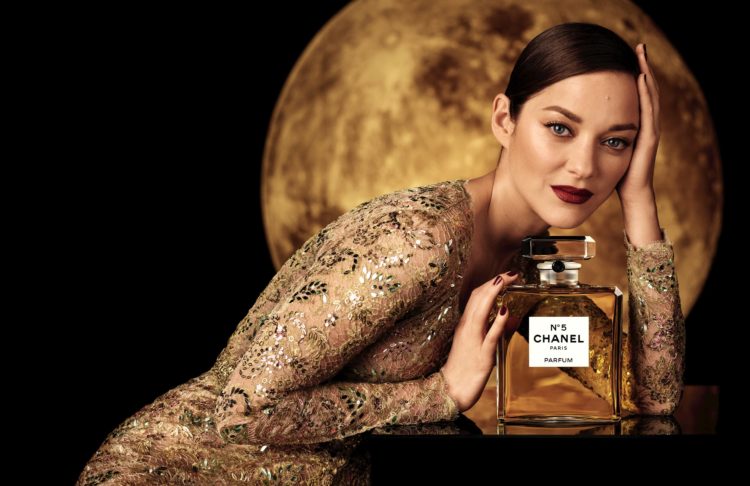 CHANEL is writing a new chapter in the story of its legendary perfume, N°5. Managed by Thomas du Pré de Saint Maur — CHANEL Head of Global Creative Resources Fragrance and Beauty, it portrays a woman of her time, whose radiant energy responds to the force of lunar attraction. Thomas du Pré de Saint Maur chose acclaimed actress Marion Cotillard to embody this woman, and talented film director Johan Renck to tell this story.
"Marion was the obvious choice," explains Thomas du Pré de Saint Maur. "Returning to a French actress meant returning to a subconscious image of French femininity dear to the spirit of the House."
Marion Cotillard's relationship with the CHANEL House is organic and dates back to the beginning of her career. But this is the first time that the Oscar-winning actress will be the face of a fragrance. "I felt an instant connection with N°5 which, more than a fragrance, is a work of art. Something I always dreamed of," the actress confides.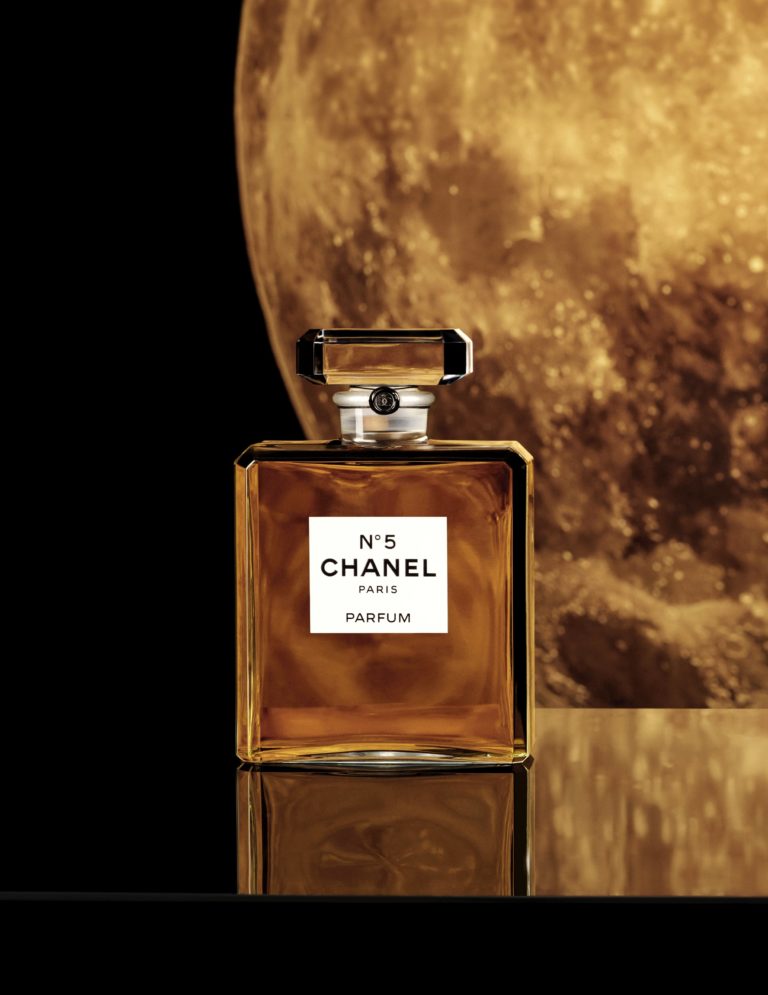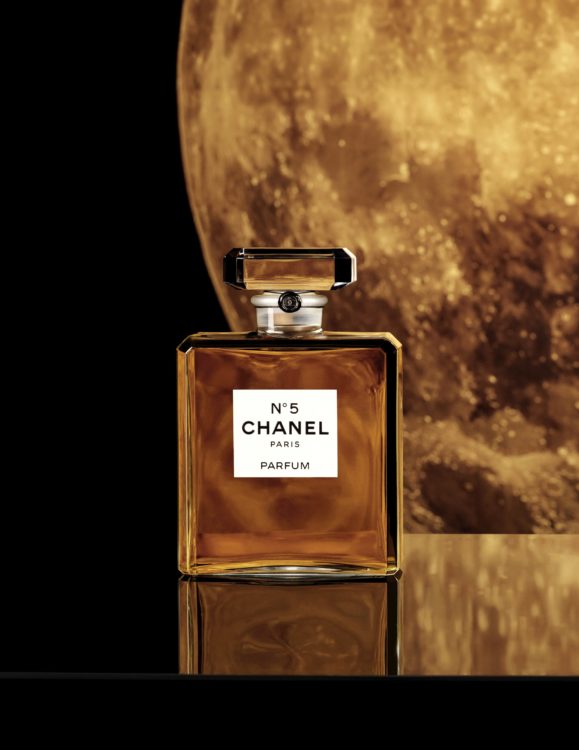 Marion Cotillard gracefully continues the lineage of feminine icons who have been the face of this olfactory revolution; by Marilyn Monroe, who in 1954 dared to talk about nudity dressed in N°5, followed by Catherine Deneuve, Carole Bouquet and Nicole Kidman.
"What I like about Marion Cotillard is that when she acts, she has this sort of reserve that is simultaneously ultra-powerful," adds Thomas du Pré de Saint Maur. "She seems to know what is right and lively, she is fully committed. Like the CHANEL woman, who doesn't escape herself, but faces herself." Beyond her beauty and her free spirit, the actress embodies the indefinable je ne sais quoi of French elegance.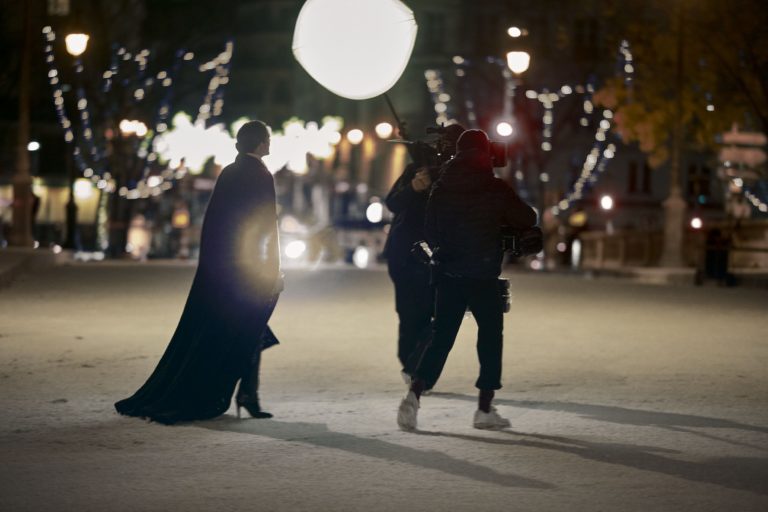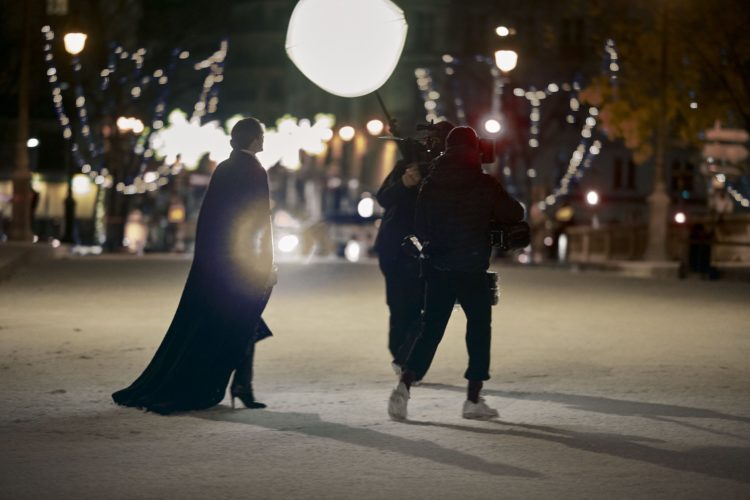 It was the intrepid director Johan Renck who decided to take N°5 over the moon. This Swedish versatile director is as well known for his music videos as he is for his advertisements campaigns, photography, and television shows… The most recent one, Chernobyl, is a multi-award-winning series. Following two previous collaborations with the CHANEL House, where he captured the beauty of Keira Knightley for COCO MADEMOISELLE and Lily-Rose Depp for N°5 L'EAU, it is only natural to entrust Johan Renck with the mission of directing the new campaign for the N°5 legend.
More than a piece of decor, the moon is a character in its own right in this new N°5 chapter. Associated with femininity, the celestial body that is and symbolizes renewal. The holiday season around which this campaign was designed, offers an invitation for reverie, an imaginary in tune with the main idea of N°5 communication.
A mysterious woman draped in a black cape walks on a Parisian bridge, covered by snow, a night of a full moon. Anything can happen. Suddenly, the woman's face is illuminated by the hypnotic reflection of the enormous celestial body that she is gazing at intensely. And here she is on the moon, dressed in a magnificent dress, facing a man who is waiting for her.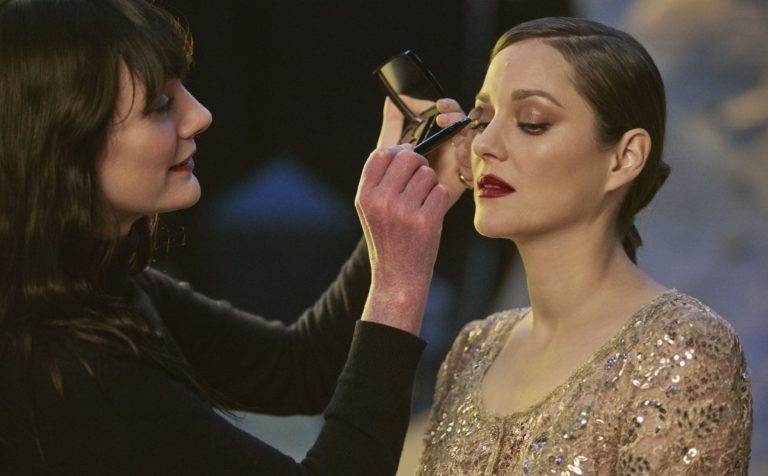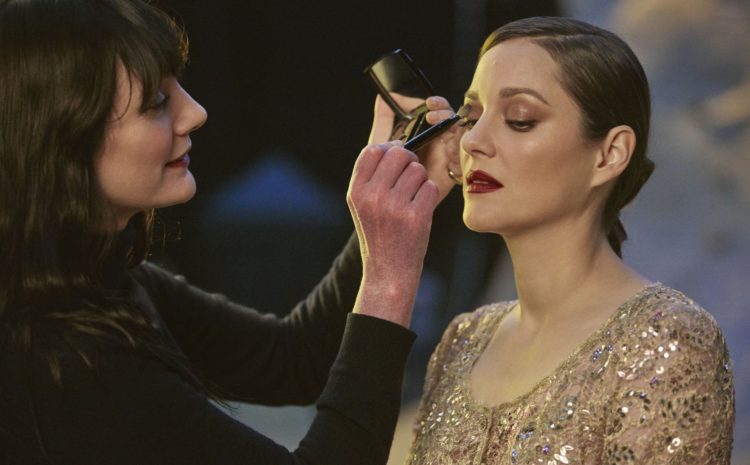 The two lovers begin an intoxicating dance full of seduction and mischief. Their bodies, electrified by this lunar dance floor, abandon themselves to one another, until the grand finale when they fly away together. In one breath, the woman is back on the bridge, turns around and discovers the man by her side. They smile at each other, accomplices and happy. The dream has come true.
The inspiration for this new campaign was a strong woman in love, whose seductiveness unfolds into joy. The song Team by Lorde, recorded by Flavien Berger and covered by Marion Cotillard, is an ode to modern love, where two beings speak as equals. "The choice of this title with its lyrics: We are on each other's team, is not insignificant. It really resonates with the times!" emphasizes Thomas du Pré de Saint Maur.
The dance, like the moon, is "the third actor in this story," explains Thomas du Pré de Saint Maur. It is the creation of choreographer Ryan Heffington, known for his collaborations with the most prestigious artists of our time. He invented this unique dance, uniting the intimacy of romantic feelings and the magnitude of desire.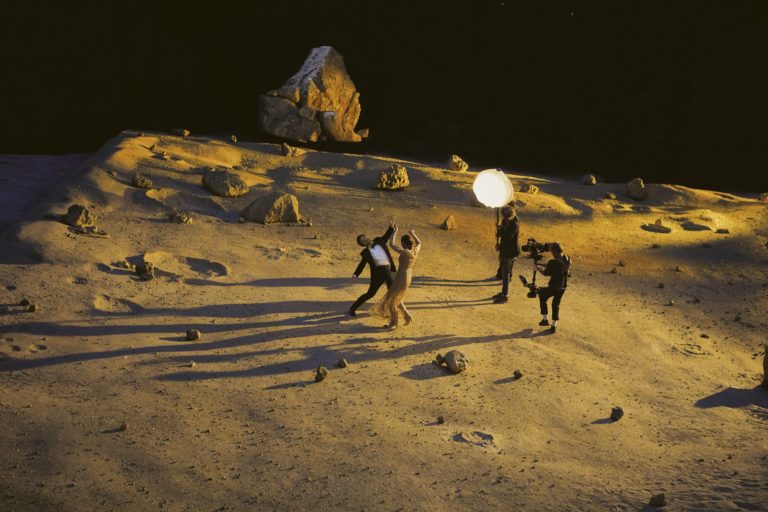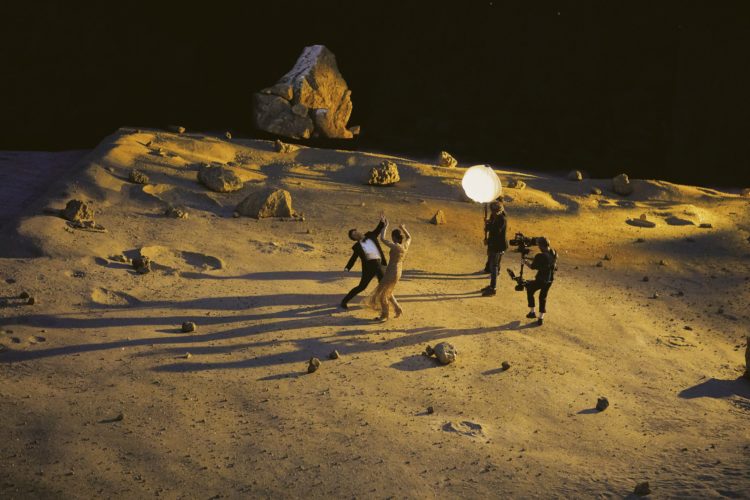 The performance was tailored for Marion Cotillard and her partner the Étoile dancer Jérémie Bélingard. The actor completed a five-day training session in order to make the choreography her own and become more natural in her movements. The lovers spin around giddily in a modern and joyful saraband, which "suggests a genuine complicity between men and women, that is a very present theme throughout the film," adds Thomas du Pré de Saint Maur.
Chosen by Virginie Viard, Artistic Director of CHANEL Fashion collections the gold embroidered lace dress accompanies each movement of the actress in her choreography like a luxurious second skin.
"I wanted Marion to perform in a dress that was completely CHANEL, past, present and future. Iconic. We started from the dress worn by Mademoiselle Chanel, immortalized by Cecil Beaton in 1937 which Karl Lagerfeld particularly liked… We adjusted it so that Marion could make it her own, dance in it; we wanted the dress to serve her and not the other way around." explains Virginie Viard.
The flowers and foliage pattern embroidery was entrusted to the virtuosity of sixteen Lesage embroiderers. Full of lightness, the dress allows the body to move freely. It required more than 900 hours of work in the CHANEL and Lesage workshops.
This new campaign pays tribute to the history of N°5, all while making the unique and radical choice to consider beauty as a bet of joy and equality. The woman and man guide and support each other, seducing each other in an elegant and fantasist ballet. More than a dreamlike digression, the union of the lovers after their celestial dance is a dream turned reality: one of a woman who strives to accomplish her dreams. That is the power of this fragrance.