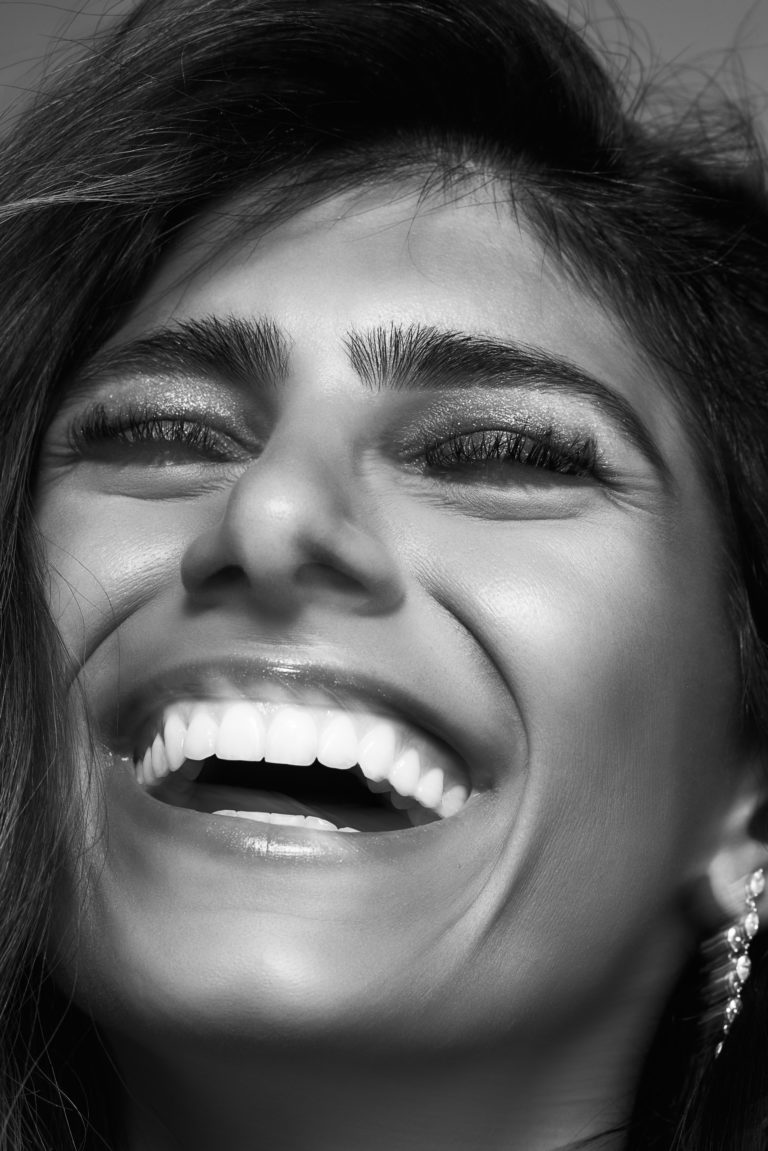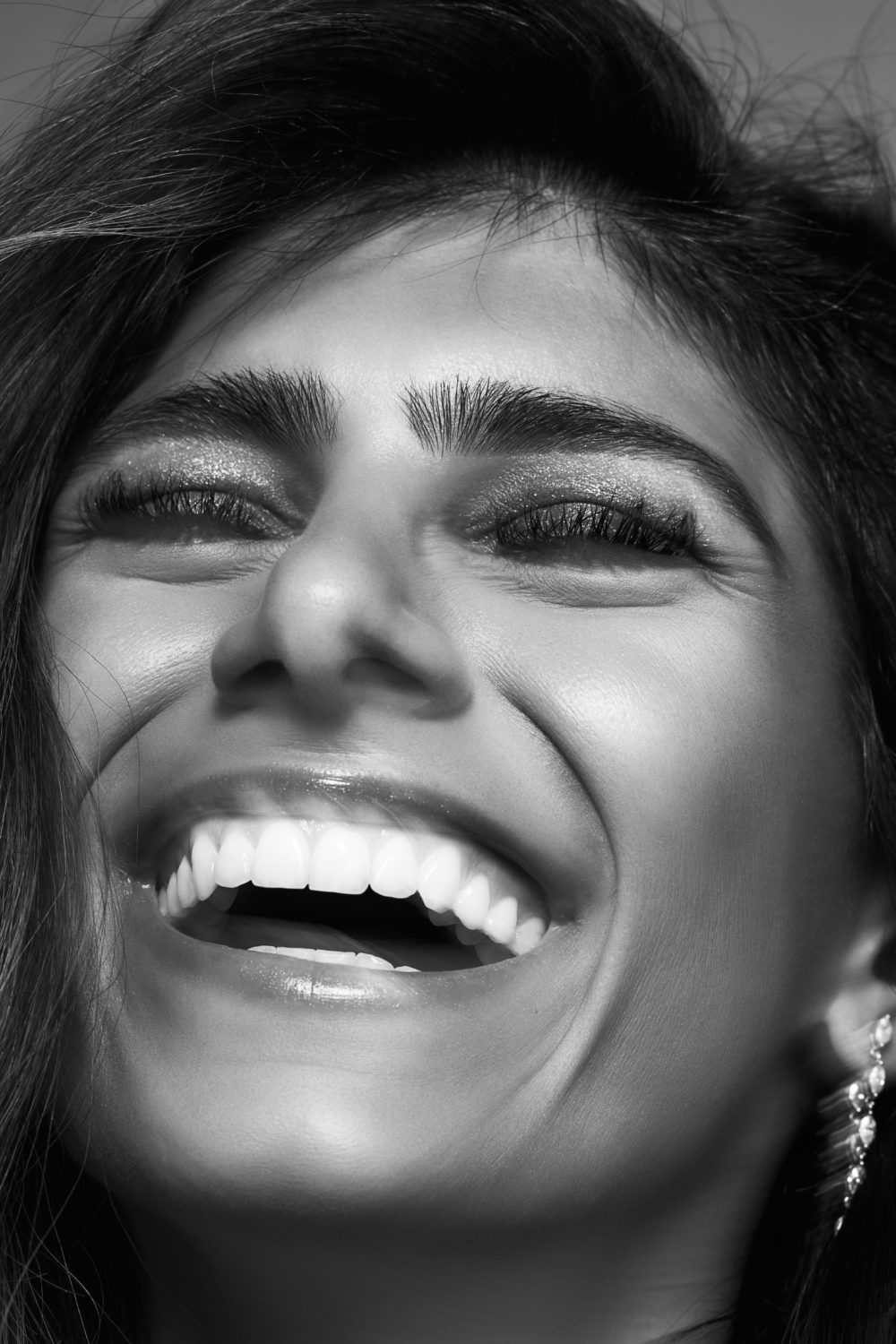 Mia's stratospheric ascent to being a household name is eye-watering. She made her name at just 21-years-old when she became an overnight celebrity after a short three-month stint in the adult film industry lead to her being the biggest pornstar in the world.
It seems as though Mia has the Midas touch, everything turns to gold. She is now more popular than ever before and has a no-nudity 'safe for work' policy across all of her platforms including on OnlyFans where she is one of the top 10 celebrity earners on the platform.
The power of Mia Khalifa is so impressive that at the 2023 Spring/Summer Paris Fashion Week media outlet and fashion analysis platform Lefty revealed she was the 7th most impactful influencer. She sailed past Vogue, Zendaya and J-Hope from BTS.
She may have amassed 1.3 billion views on the world's biggest adult site but her TikTok blows that out of the water. She is in the top 45 creators in the world on TikTok alone with over 4.6 billion views. She may have been the most famous pornstar on the planet but you'll soon discover that that is the least interesting thing about her.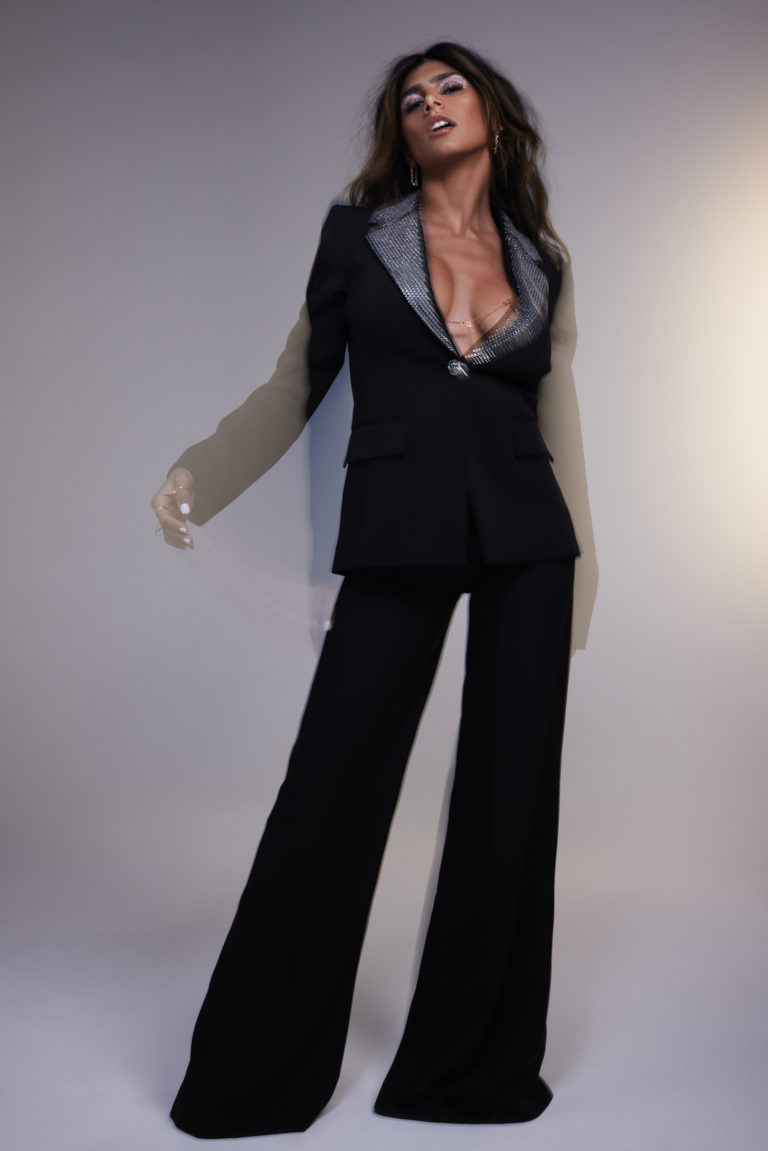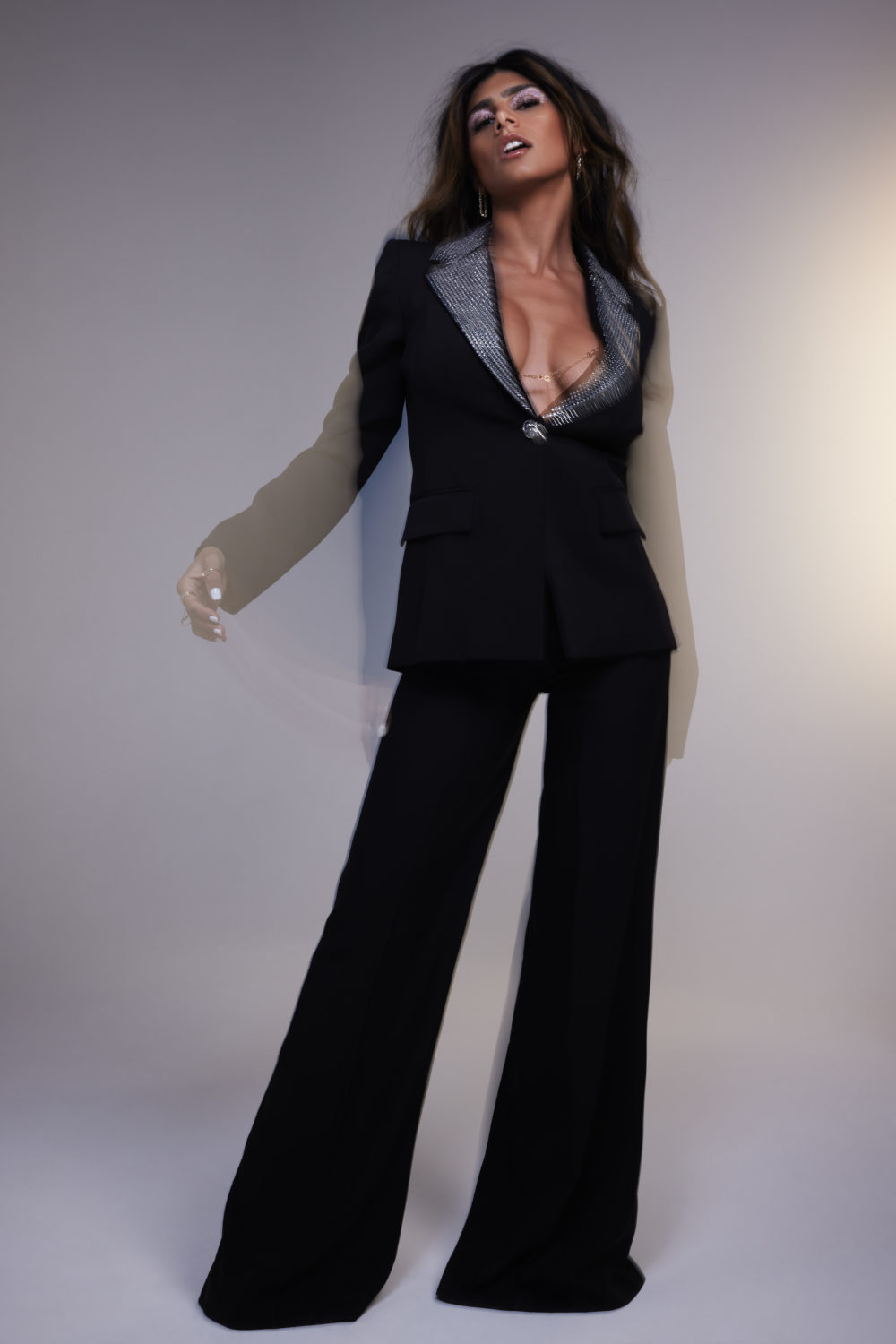 In person, Mia's heart-shaped face is cut like a marquise diamond and framed by flowing honey-brown hair. Her skin is perfect, as though she has been meticulously airbrushed in real life. However, it is her sleepy Monroe eyes that really mesmerize. 'The eyes, Chico, they never lie'. Throughout our time together her eyes say it all, when they widen with child-like wonder or glitter mischievously when she tells a naughty joke, which is often.
Mia has gained millions of female fans in recent years as she uses her platform to promote and educate people on women's rights to body confidence and politics to war. She has become a big sister to millions on the internet, so much so that her fans refer to her as 'Mama Mia'. Her social media platforms have become a safe and open space where Mia talks about important issues that young girls and women need to hear.
Mia confessed, "I feel like I have a responsibility, the things that I post about give me a visceral reaction in my gut. If I have an opinion, I'm going to talk about it, for better or worse."
This new generation of fans are devoted to Mia and willing to fight fire with fire to protect her. In June 2020, Mia tweeted in frustration to one of the world's biggest adult content companies…
'Stop actively putting me in harm's way by promoting my six-year-old videos like they're new, making millions of ppl think I'm still active. The death threats are emotionally crippling, I haven't felt safe even going to the grocery store alone in years'.
She tweeted again, 'The hourly dissociative attack from remembering hundreds of millions of people's only impression of you is solely based on the lowest, most toxic, most uncharacteristic three months of your life when you were 21'.
The response to the tweet was incredible, with over 1.8 million people signing an online petition campaigning for the videos to be taken down and fairly discussed in court. Mia was moved to tears from the support after an exhausting fight where she had provided countless financial offers to the owners of the videos but to no avail.
Mia confessed, "It doesn't matter if you have 5000 followers or 50 million followers, it is terrifying to get hate messages because all it takes is one unhinged person."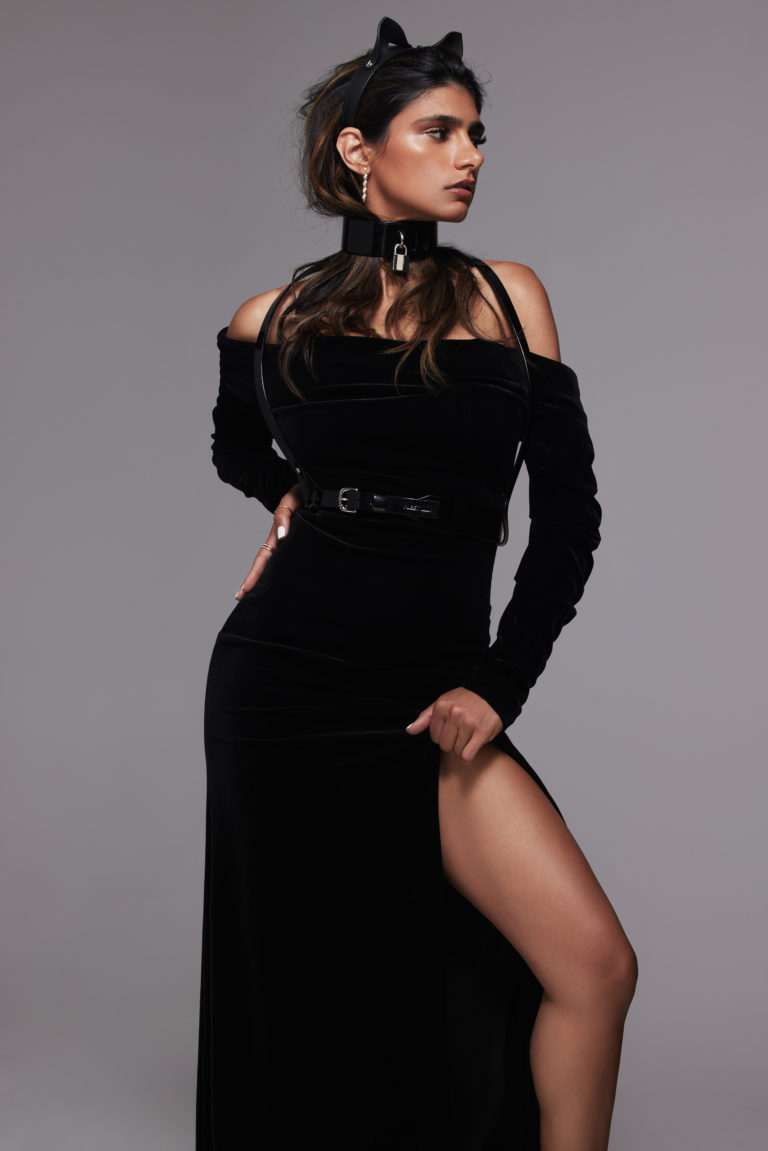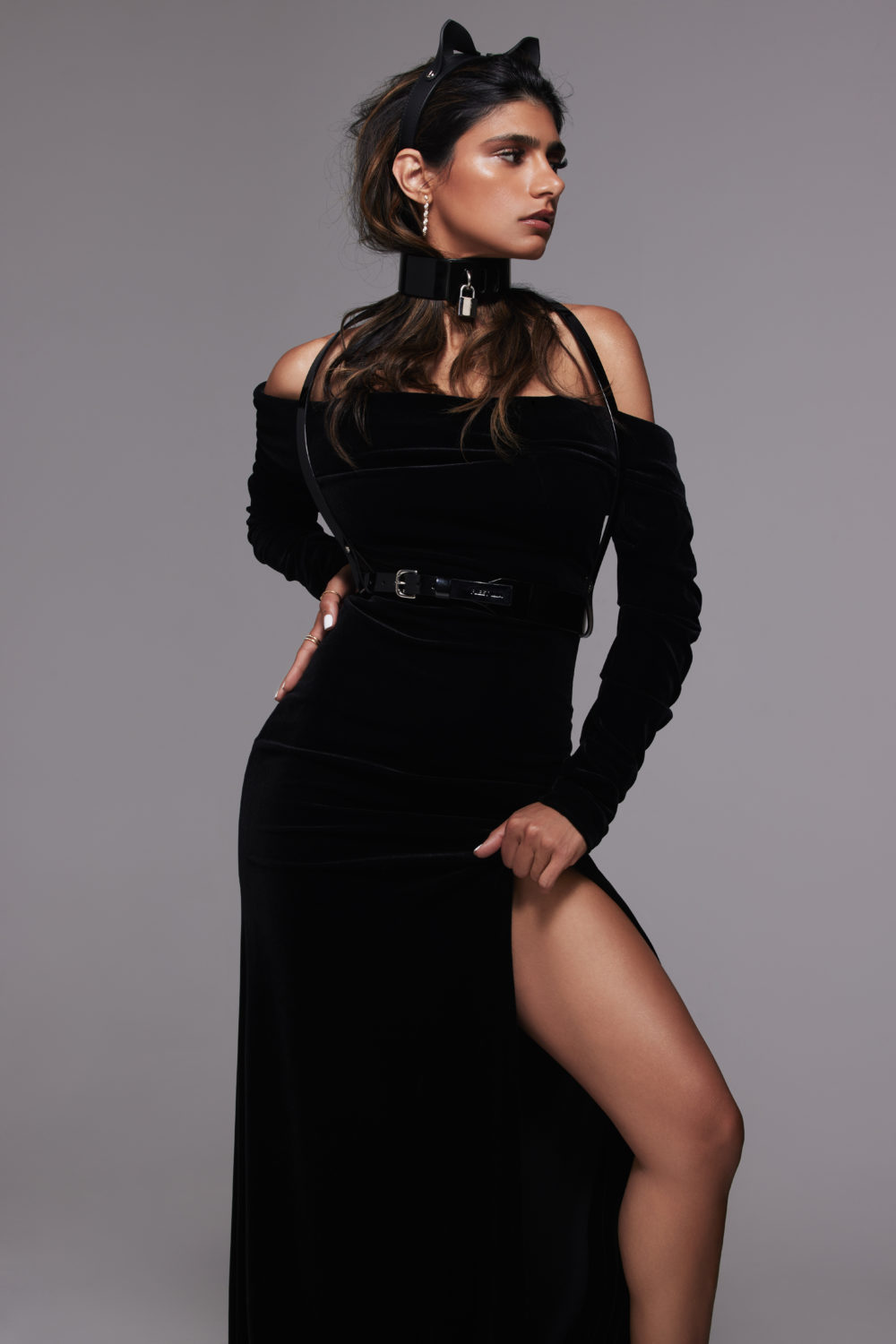 In person Mia is so eloquent, gracious and kind, it feels incomprehensible that she was a poster child for controversy and banned from her home country of Lebanon and the Middle East due to her brief stint in the adult industry nearly a decade ago.
Mia said, "I was banned from the Middle-East, which is crazy because they are the ones that watch my videos the most. Men who are yelling at me are the same men clicking on me."
She added, "I'm not even Muslim, I'm Catholic, and I am the poster child for haram Muslims. What?!"
Despite being shunned by a country Mia once called home, Mia still makes tens of thousands of dollars in donations to the Lebanese Red Cross and has been publicly thanked by the organization for her continuous support. That's just the kind of woman Mia is.
It is bizarre that porn is still deemed a controversial topic that is shrouded in shame when it is a billion-dollar business.
Current revenue estimates for the United States alone are up to $97bn per year, making it bigger than Netflix and the whole of Hollywood. The top three porn sites in the world attract a combined 5.81 billion website visits per month, that is 134,491 visits per minute. As a society, we are consuming it yet there is still so much judgment.
Mia said thoughtfully, "People who shame you for consuming porn, are the ones who hate themselves and maybe consume porn that they should be ashamed of, so they project that onto other people. If you're consuming ethical porn that's not going to be detrimental to your mental health, and to the way you perceive sex, love and intimacy, then there is no shame in it."
She smiled mischievously, then added, "I've never had an original thought in my entire life in bed, anything that I've wanted to try, I've seen in porn."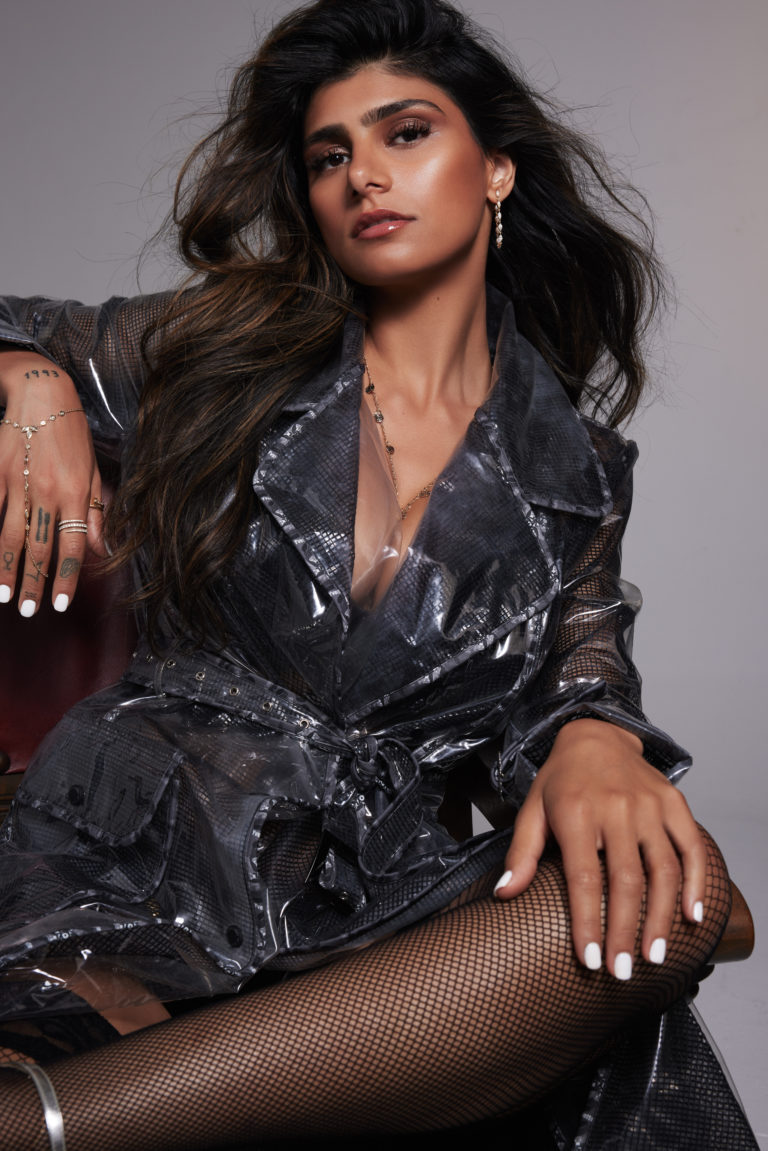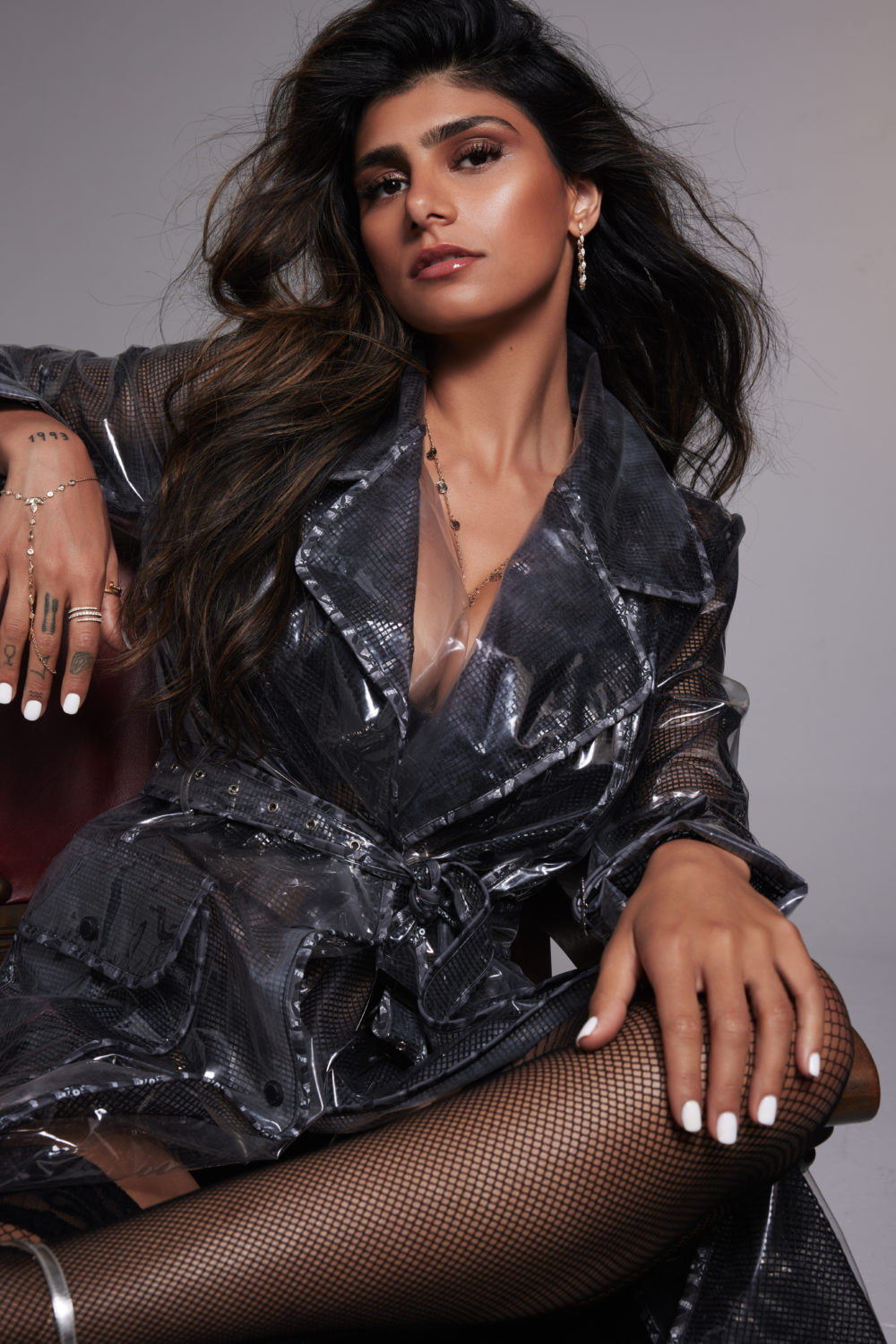 One way to truly get under Mia's skin is when people from the adult industry tell her that she is their inspiration.
She revealed, "Please do not come up to me and tell me that, even if it is true, please keep it to yourself. You just bought my therapist's third child braces. My guilty conscience doesn't need to hear that."
She explained, "It is not because of me that you joined the industry. It's probably things that have stemmed from your childhood and you need to delve deep into them."
She sighed, then said frankly, "People who don't know anything about me just think that I'm this raging, horny porn star. People who do know about me… know the things that I've been through, how I feel about the industry, the person who I've grown into, the lessons I've learned along the way. So when someone comes up to me and says 'Oh god, you're my favourite porn star', it's not a compliment, I don't take it well and that can surprise them."
Mia has spoken candidly about her growing pains during her 20s, particularly not having the tools to identify when she was being taken advantage of. We've all felt young, inexperienced and completely out of our depth and unfortunately some people pray on naivety.
Mia revealed, "I've learned that you don't have to placate anyone who gives you a compliment just because you're afraid you're never gonna get another one again. That stems from low self esteem and self hatred and all of these really, really harmful things for young women."
She continued, "No one called me pretty until I lost 60 lbs and got fake knockers. So anytime someone would show me even a shred of attention, I felt like I had to grasp onto it."
She added, "I did not want to lose that feeling that made me feel special. I didn't feel that way growing up, and I felt very, very ugly growing up. Oh my God the things I would do for the male gaze…, but that was my internalized misogyny."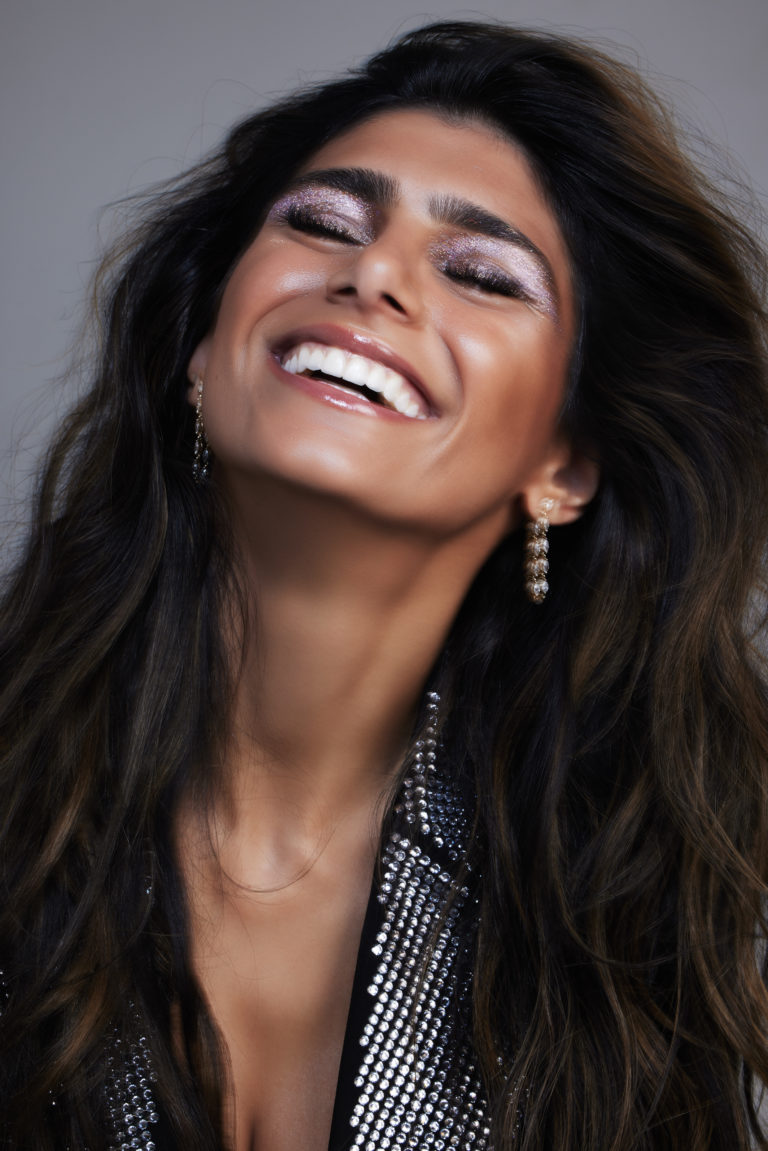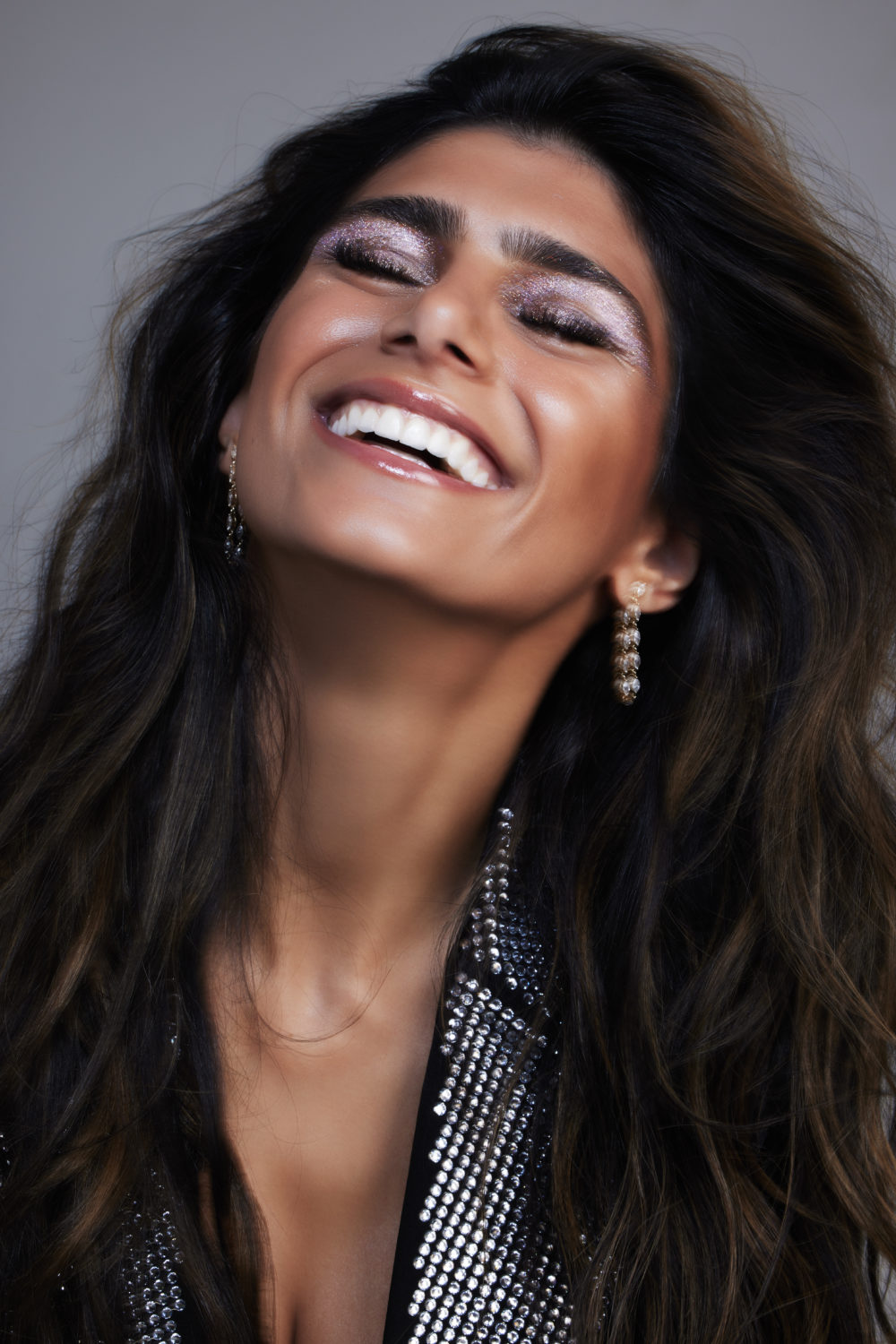 Mia has been busy working on a project close to her heart, the launch of her brand Sheytan. Her fans will be delighted when Mia rolls out her enchanting body jewellery line. She has been working closely with a dream team including Creative Director Sarah Burn who has worked with Alexander McQueen and Agent Provocateur.
Mia said excitedly, "Sarah Burn is a genius, she is one of the most talented people I've ever met and I'm just so fucking lucky she wants to work with me. We are starting it from scratch together, this is the most excited I have been in my life."
She revealed, "I've been approached about many things, loungewear and skincare but it is all so readily available. I'm really hands-on, even in the factory in Florence I know exactly what I want. I am following my intuition and it just feels so fucking good."
She added, "I'm financing this entire business by myself. People threw money at me, like eight figures but they also wanted an opinion. I would rather sacrifice and launch this myself, maintain that equity and not have to explain myself to a man."
Mia proudly showed off some prototypes and believe the hype. The collection is a masterpiece, delicate demi-fine pieces that are heat and water-resistant. You'll never have to take them off and you'll never want to.
She said excitedly, "I'm so excited to be making something that's authentically Middle Eastern. I cannot believe that my visions are coming true."
The future is bright for Mia Khalifa. A beautiful person inside and out, it is her accountability, transparency and vulnerability which has built her a devoted following who are more interested in her mind than her body.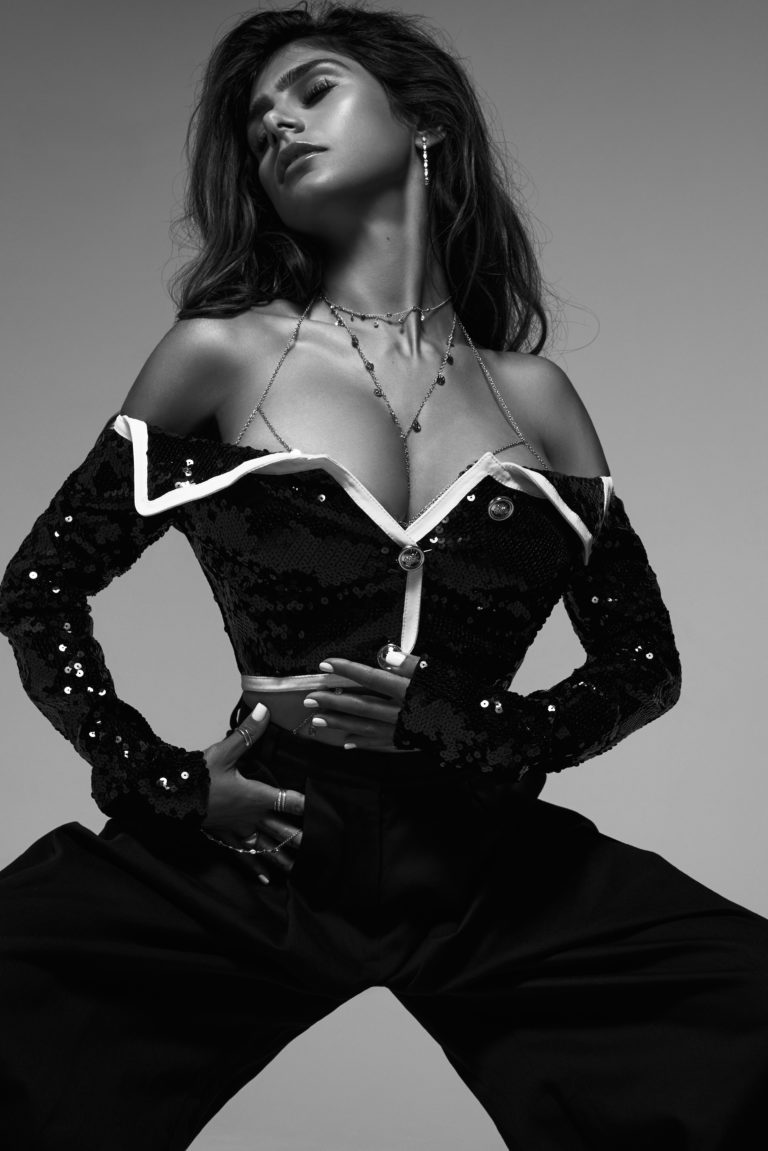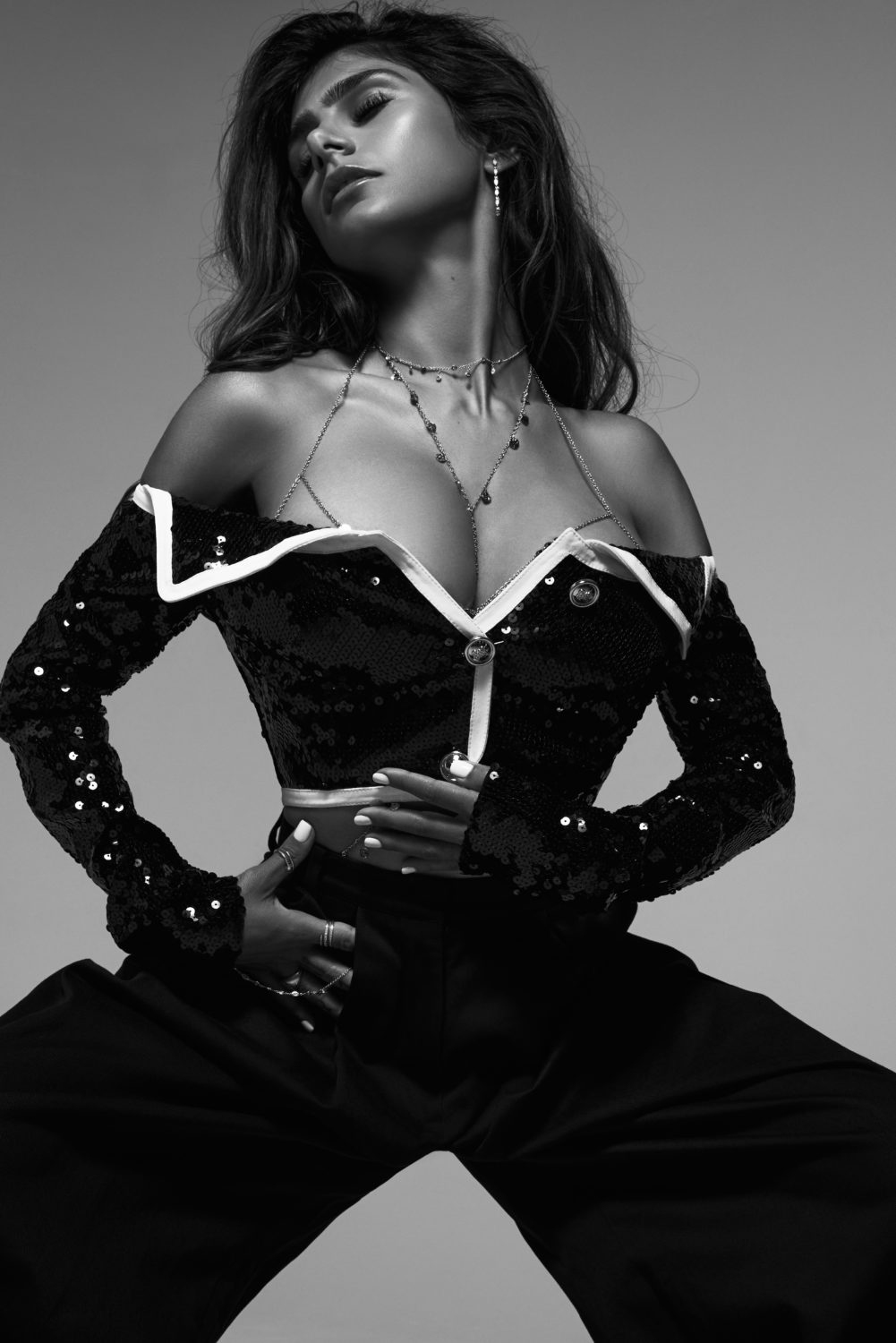 Creative Direction
Jay Best
Photographer
Catherine Harbour
Stylist
Jennifer Michalski-Bray
Make-Up Artist
Lisa Potter Dixon using NARS Cosmetics
Hair Stylist
Narad Kutowaroo using Unite Hair and GHD Pro Tools
Video
Rodney Ricco