Naomi J. Ogawa and Nevermore Academy… what do we know?
She wears a simple grey crew neck jumper with a silver necklace, her hair slicked back, makeup neatly done. Naomi J. Ogawa radiates that clean girl aesthetic.
She's a 26-year-old rising actress, talking to me about everything from being one of the "cool kids" at Nevermore Academy, navigating her way through the film industry, to the far-from-shabby life of her French bulldog, Pugsley. Previously seen as Kate in Lionsgate's feature film Skylines, Ogawa debuted as a great recurring role in the second season of Avenue 5 for HBO.
Now she's playing the character of Yoko Tanaka in Tim Burton's much anticipated new live action series, Wednesday. Due to be released late November, the renowned gothic director has created a spin-off of the iconic film 'The Addams family', focused on the mysterious life of daughter, Wednesday.
What's Yoko like? "She's cool. She's unbothered. She's just doing her own thing. In that world, you have all these characters, and they're judged by the outside, but in their little, fantastical world they can freely be themselves and not feel judged, they're just accepted." Ogawa adds, "She's just so unapologetically herself. I think that's what really drew me to her. As Naomi, I would love to just have a bit of that."
Giving ultimate girl boss vibes, Yoko is a vampire with Harajuku-inspired goth style who has an undeniable badass attitude. Contrarily, Ogawa says, "I'm quite girly — my nature, the way I dress and mannerisms, everything."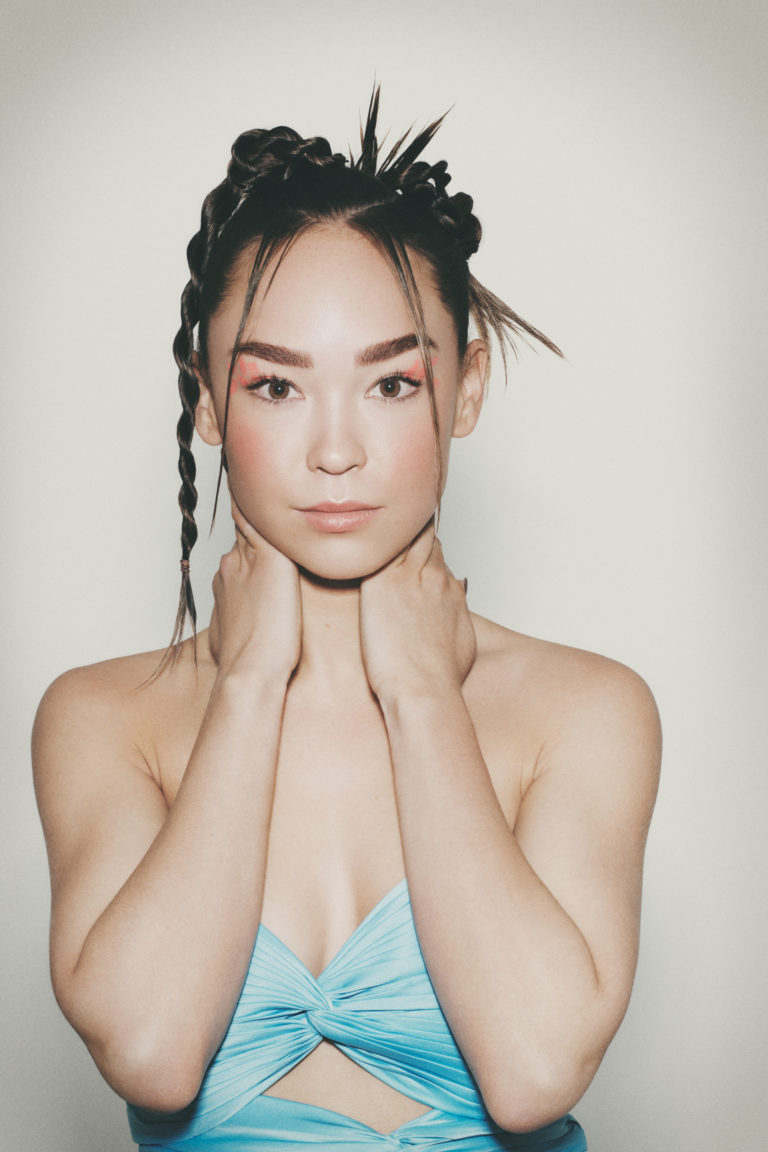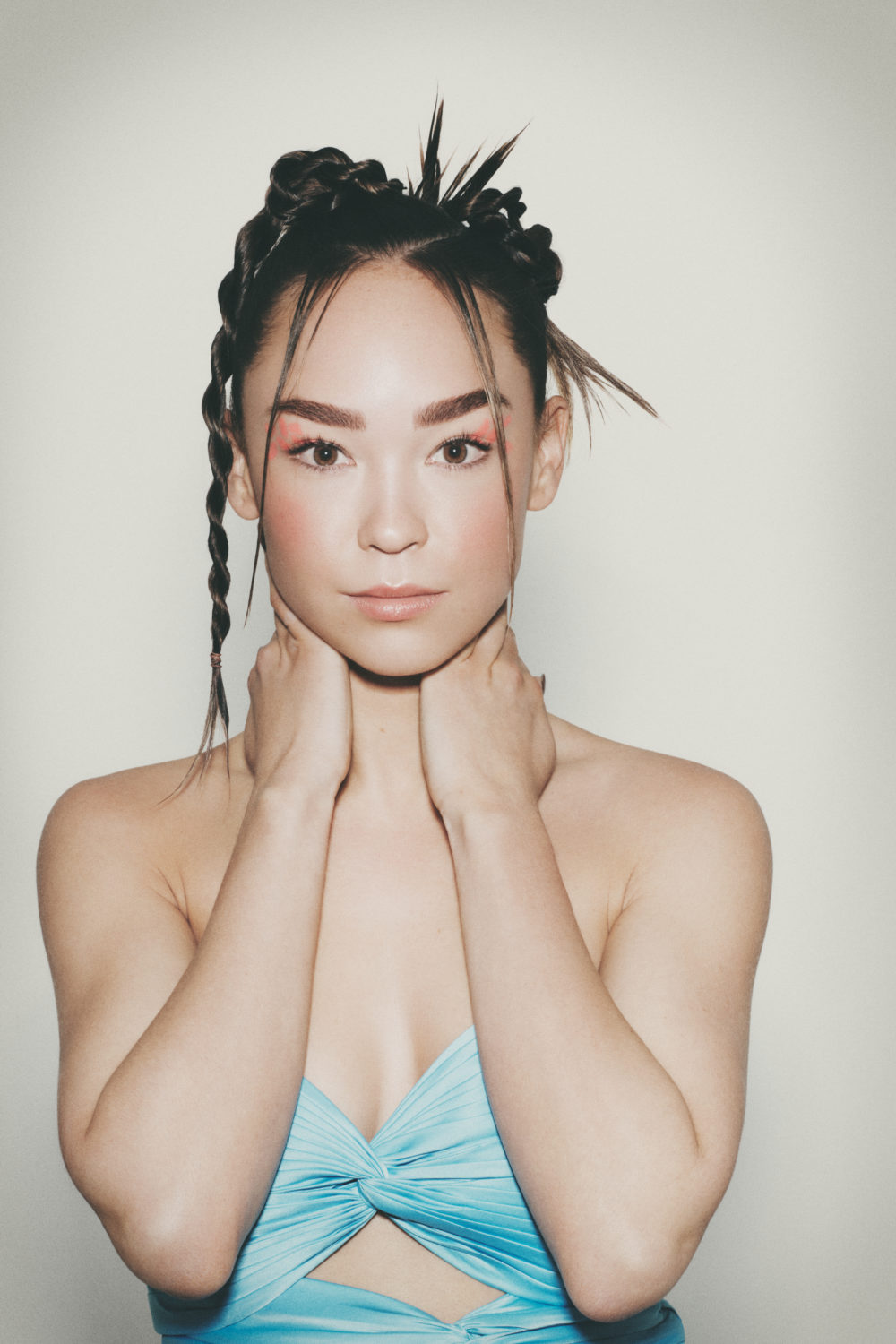 Ogawa has found plenty of surprises in her career development. "A lot of the things I've been put up for, I wouldn't have put myself up for and it's interesting," she says. The actress grew up "painfully shy" and "it came as a surprise to everyone," that she had taken up acting. "The first time I stepped on stage, people were quite shocked, because they just weren't expecting that from me — being such an awkward, weird kid."
Speaking on the moments that followed her first lead role performance, aged 16, in her school musical, Ogawa describes that it felt very "invigorating" for her to play a different person. "It was a nice little escape. I found comfort knowing that I could be someone different and I'm not being judged for who I am." From that moment on, she understood that this is what she really wanted to do. With support from her high school drama teacher, Ogawa managed to overcome her shyness by starting acting classes. Little did she know, at the time, that this small step would be life changing.
Thankful for the initiative she took over a decade ago, Ogawa urges 16-year-olds today to trust their gut instinct. She empathises with "feeling a tremendous amount of pressure to be something, finding the way and trying to find a place in the world". She discusses once feeling "very lost and very unsure" as to what she wanted to do. "It's always right," she swears. "So, if you really believe in yourself and you have a dream, definitely go after it no matter what people say," says Ogawa. "Acting was very much looked down upon. My mum was very supportive, but people around me were like `you're not going to make any money or you're not going to do anything with that.'"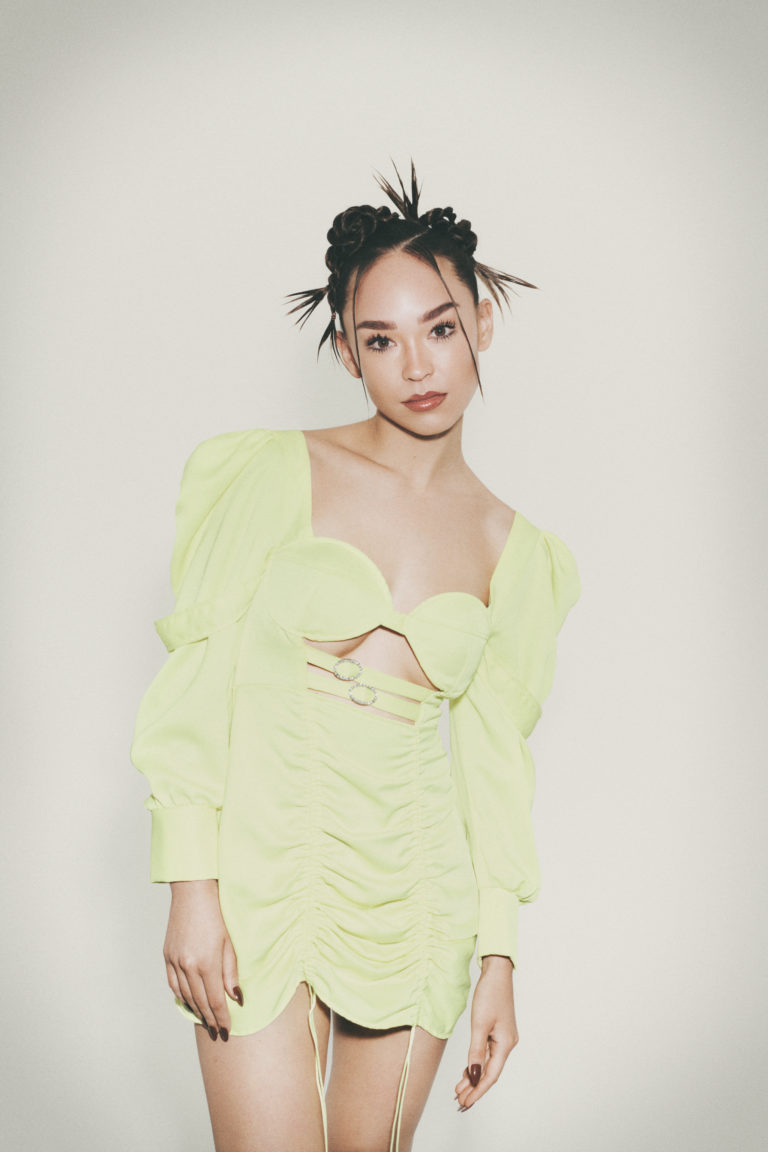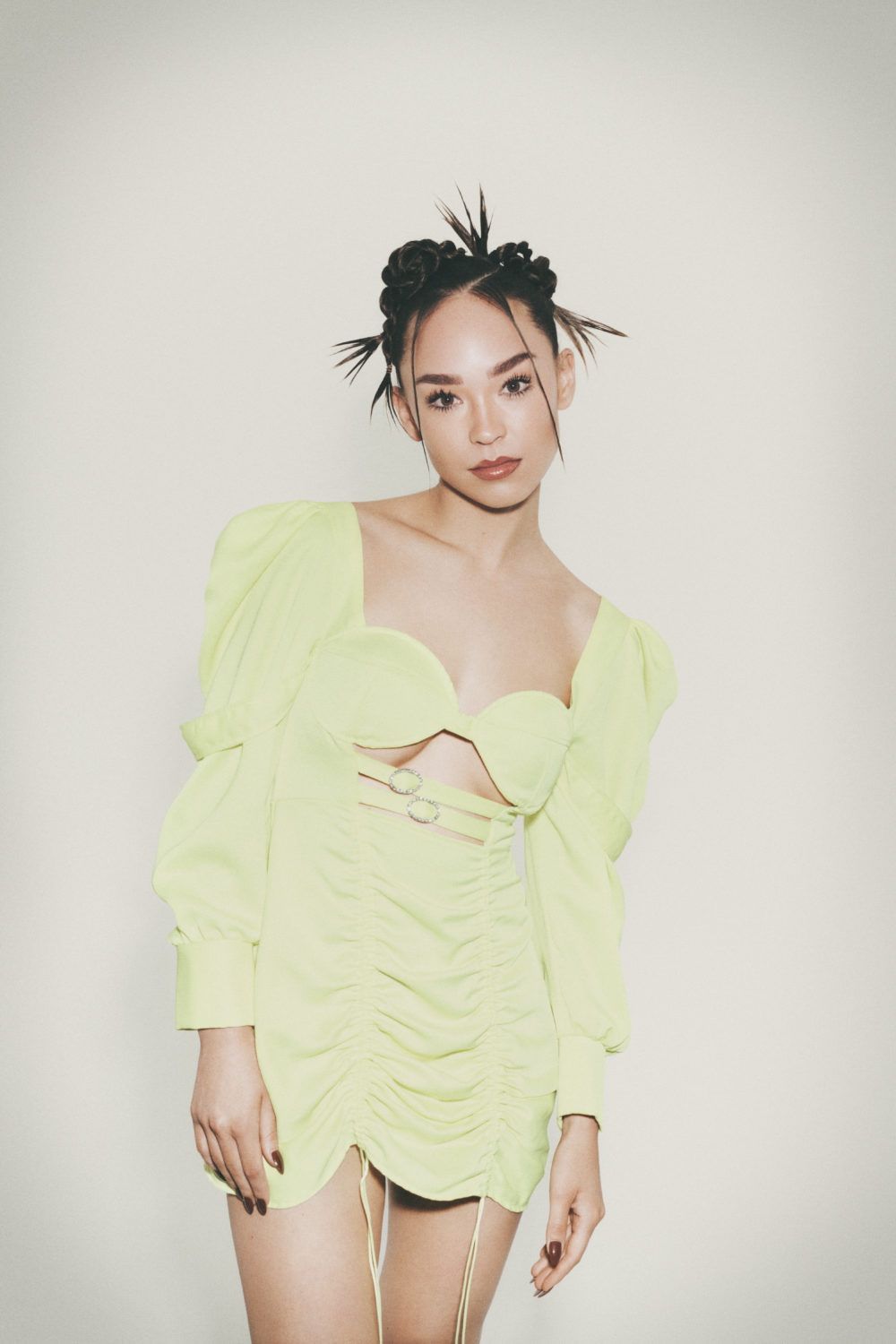 Discovering the power of self-belief and having ignored all the people who told her to "do something else," Ogawa realised that "when people try to put you down for going after what you want, it's usually stemming from their own insecurities."
If you're looking to go down the acting route, Ogawa advises "to have a strong passion for it and really love it." Describing it to be "heart wrenching", "difficult", and certainly "not for the faint of heart." She says, "You're going to get rejection; you're not going to always get the part and you're going to go through huge obstacles. But I think once you accept the fact that that's going to happen, and you're still willing to go through all of that, then you know it's the path that you're supposed to go down."
However, no matter how strong you are, support is always a must and for Ogawa, there's always going to be her mum, the biggest role model and what she describes to be as her lifeline. "She raised me as a single mother, and I've grown up with so much respect for her because she has had to play every role; mother, father, brother, sister, everything — the whole family, pretty much. The epitome of a strong woman."
A solid force in her career, Ogawa's mother had to call in reinforcements when she left home to go and film in Romania. "We drove two and a half hours just to see a French Bulldog in the next village and this one just popped up and sat in front of me and I was like, that is Pugsley," explains Ogawa. Named after Addams' family son, she describes her previously adopted dog to be charming and chaotic. "She was so cute and so full of love. I think she was like everyone's therapy dog. We were quite far away from home. For some people it was their first time being abroad for so long." Her first time being a dog mum, Ogawa explains their strong bond, "she was the most amazing dog for the whole seven months I was in Romania. She was my buddy. She was with me all the time."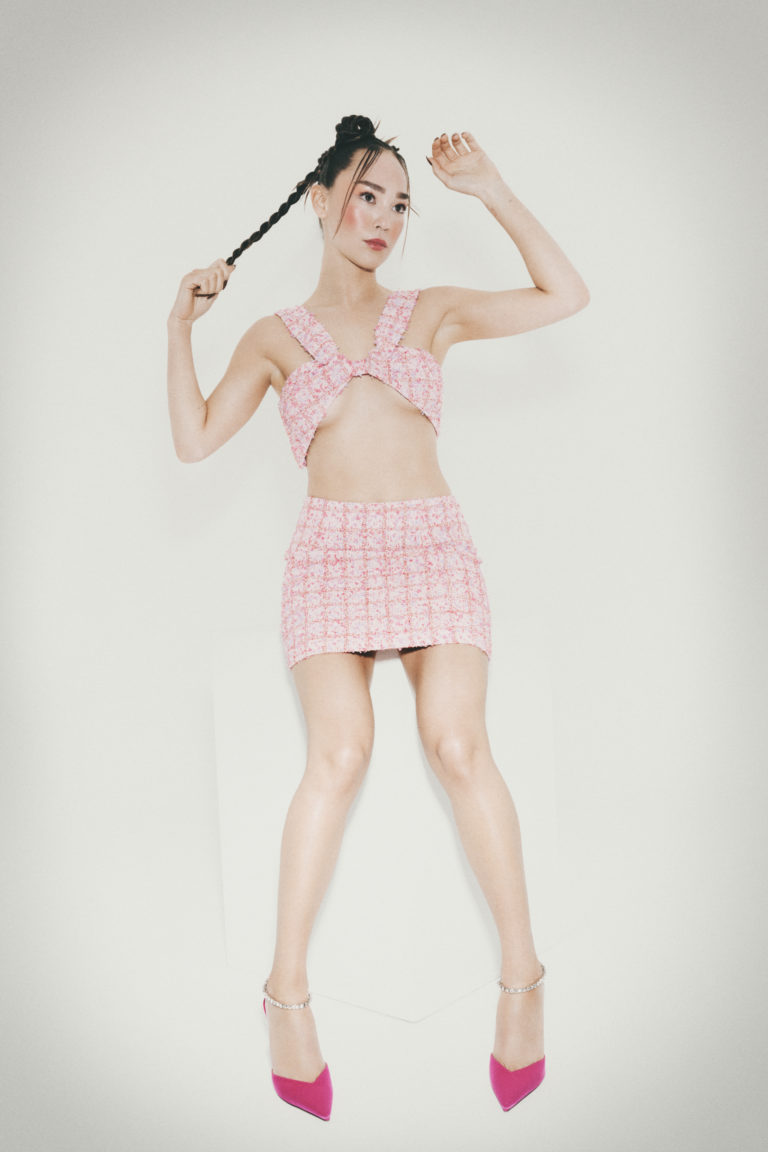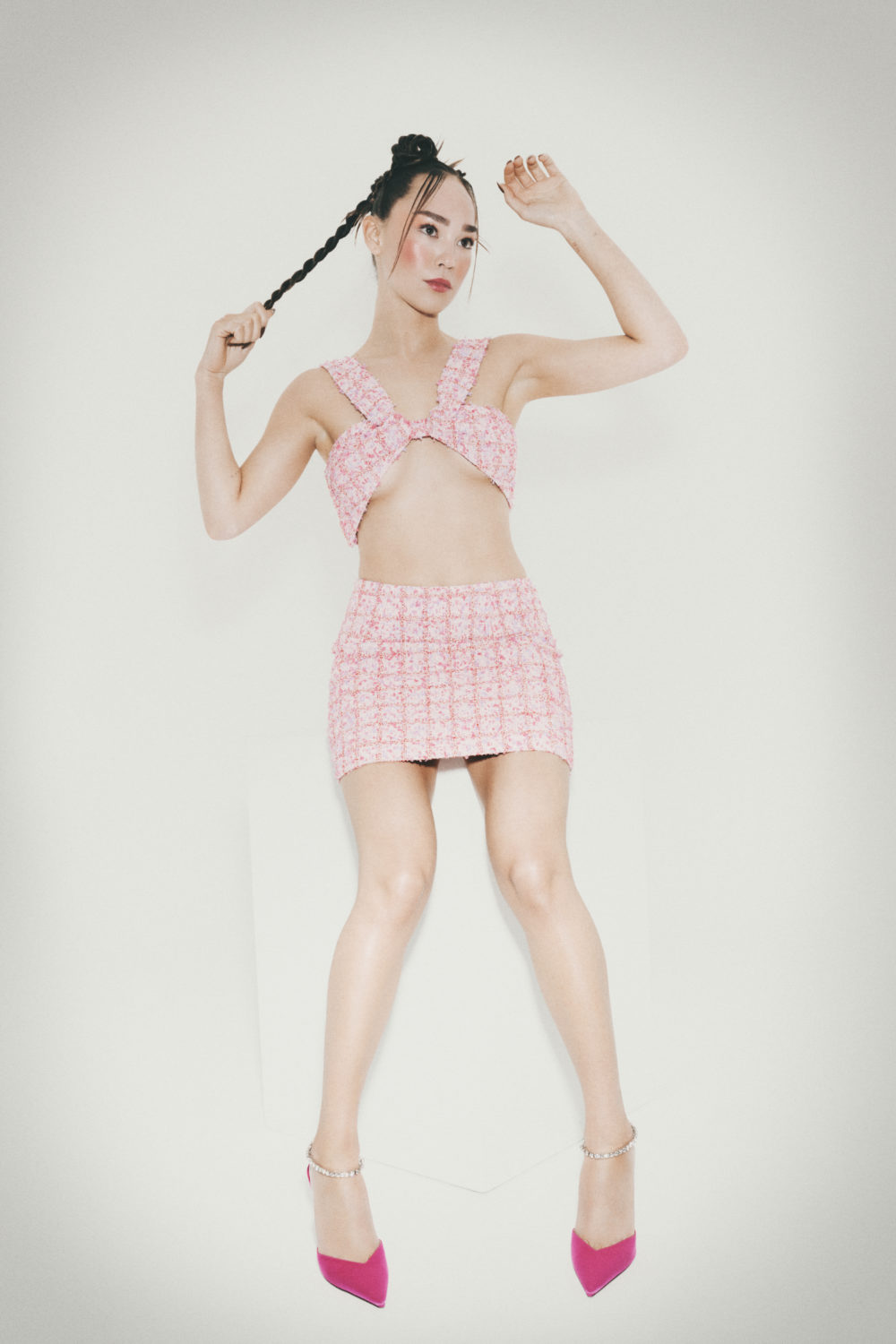 As for how she found the filming experience, Ogawa describes it to be "surreal." She continued to say how the experience was such "a crazy journey — in the best way possible."
"Tim is an iconic director," Ogawa says. "He was so lovely to work with. What I loved the most about him was his patience with the actors. To get what you want out of a performer, you must have patience with them. You're not going to get anything out of a nervous actor."
Speaking highly of his nature and praising his directing methods, she explains that what she loved was the "tremendous amount of freedom" that he gave to be "creative and imaginative. He would give notes, but he also allowed the actor to explore the character" to further extend the depth of the role in a personal way. Ogawa explains his standpoint as "being oneself and expressing one's own uniqueness. That's what made working with him so enjoyable," says Ogawa.
As for the drama backstage, unfortunately there's no tea to spill…
"We all got on," says Ogawa. "We all laughed on set; we just had the best time together. I think what really surprised people was how much we gelled together so well. It really felt like a nice little family. We'd go out for meals, whenever we were exhausted on set, we would act very silly and just try and find ways to make each other laugh. I loved that we were all very supportive of each other because it was a very difficult environment with you know, with COVID. I think the fact that we were all just there for each other was amazing."
What can we learn from Naomi's experience? "Always go after what you want and don't give up. I think it's so easy to get disheartened in this industry. The main thing is to just keep going, keep trying to find ways to stand out and work on your craft."
Growing up, Ogawa adored watching Meryl Streep. "Obviously she's the greatest of all time, but I [particularly] loved how versatile she was as an actress, like a chameleon." Inspired by the Devil Wear's Prada star and having first discovered her inner strength in playing characters far removed from her nature, Ogawa says that "in the future, I would love to continue just being thrown characters who are completely different from me." Finding it "interesting to explore individuals," she wants to play roles that will allow her to master versatility.
As for Pugsley, she's rehoused with friends in the South of France, frolicking in fields.
Photographer
Arved-Colvin Smith
Stylist
Emily Evans at The Only Agency
Make-Up Artist
Lisa Potter-Dixon using Giorgio Armani Cosmetics and Skincare
Hair Stylist
Brady Lea at Premier Hair and Make-up using Hair by Sam McKnight
Retoucher
Suzanne Tak
Photography Assistant
Pablo Gallegos