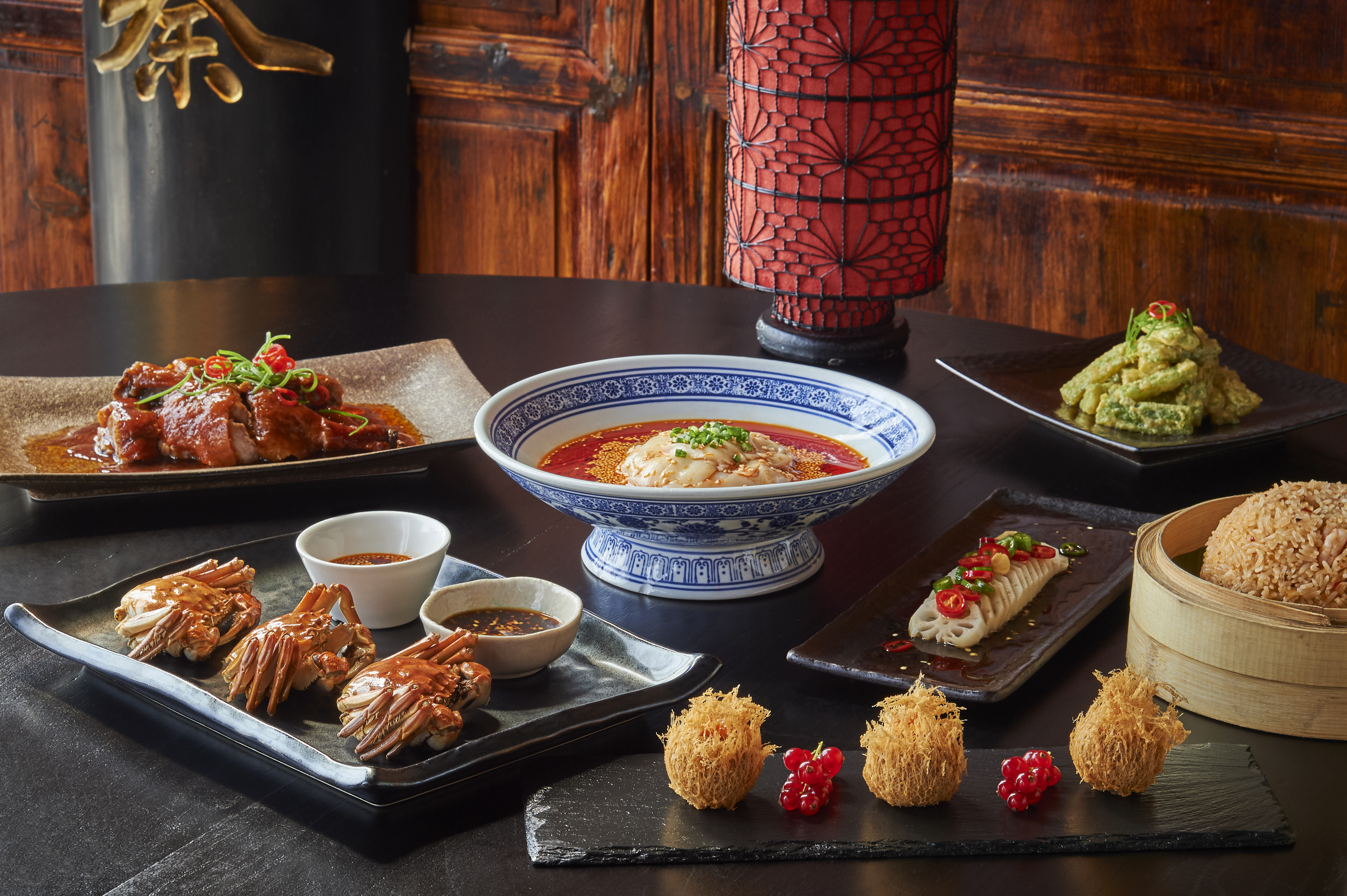 The Mid-Autumn Festival is regarded as one of China's leading cultural celebrations, falling on the fifteenth day of the eighth month of the Chinese lunar calendar, and is a time for gathering, thanksgiving and praying.
As an ode to the festival, decadent Northern Chinese restaurant Hutong has curated an incredible menu to celebrate the very best of Sichuan cooking. The menu is diverse, designed to educate and enthral, it is for the most adventurous of diners, with explosions of flavour and colours, this is an enticing gastronomical journey through the Sichuan Province.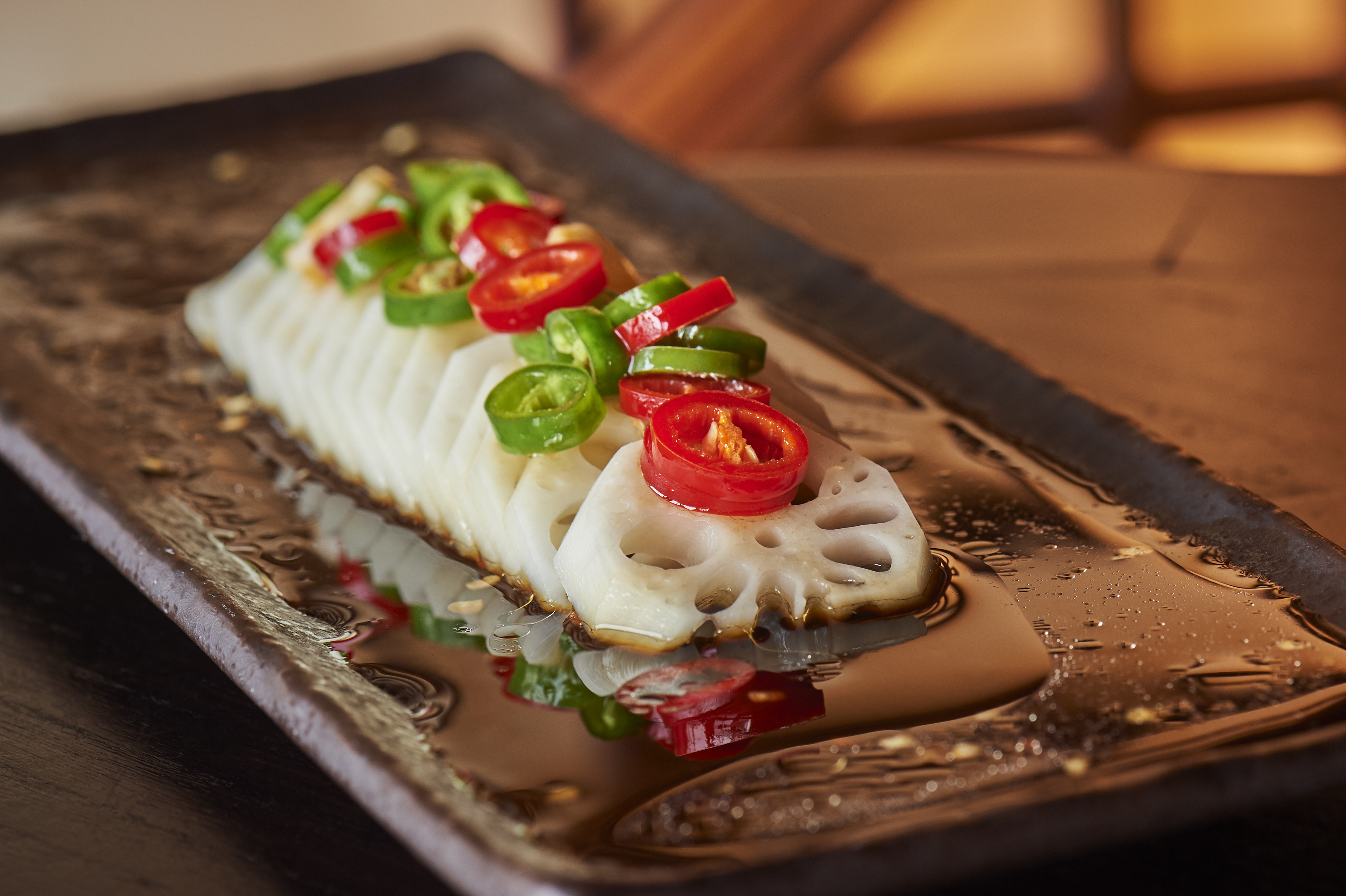 Fei Wang is Hutong's talented Head Chef (or Sifu, meaning 'master') and Sichuan specialist. In traditional Chinese culture, the term 'Sifu' is given to those who have earned a wealth of experience in a skilled trade. Fei's dedication to mastering the complex flavours and techniques of Sichuan province has led to the creation of an enticing and fiery menu, which will showcase his personal interpretations of traditional dishes served at the Mid-Autumn celebrations in China.
Hutong is situated on the 32nd floor of The Shard, a 95-story skyscaper and an icon on London's skyline. The restaurant offers mesmerising panoramic views of the glittering lights of London and monuments such as St. Paul's Cathedral, The London Eye and the River Thames.
Start, with a glass of wine or a cocktail, we recommend one of Hutong's signature 5th birthday celebration offerings. We loved the refreshing Chinese Lantern, made with Aperol, mandarin, passion fruit and champagne and the Make a Wish, an intoxicating concoction of Tanqueray, pomelo, vanilla, lime and accompanied by an edible rice paper wishing card.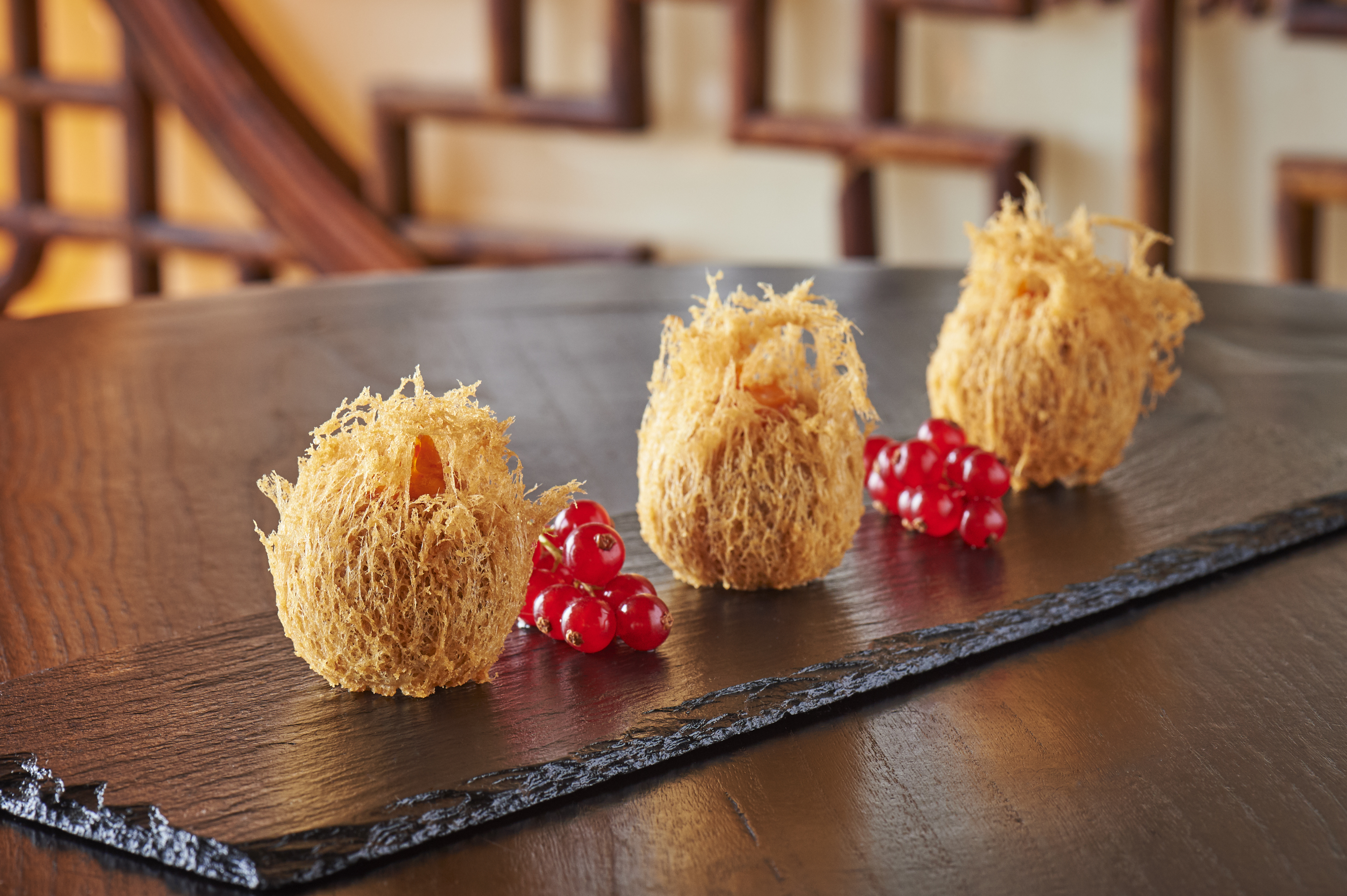 The bold and beautiful food menu is generous to stay the least. Start with Lotus Root swimming in a spicy soy dressing, a sweet vegetable with sesame oil, soy and red and green peppers. Follow with warm crispy bronzed Yam & Pork Belly Dumplings, sweet, savoury and bursting with flavour. Next try the fresh Cuttlefish, served in a firey aromatic Sichuan chilli broth, made from a delicate balance of more than 10 traditional Chinese spices.
Crab is a signature ingredient at the Mid-Autumn Festival in China, it is said to bring good luck in the local culture. At Hutong, crab is the star of the show, a hollowed shell is filled with a mountain of spicy, Sichuan-style deep fried crab balls with a peanut and sesame sauce and dotted with red and green chilli's.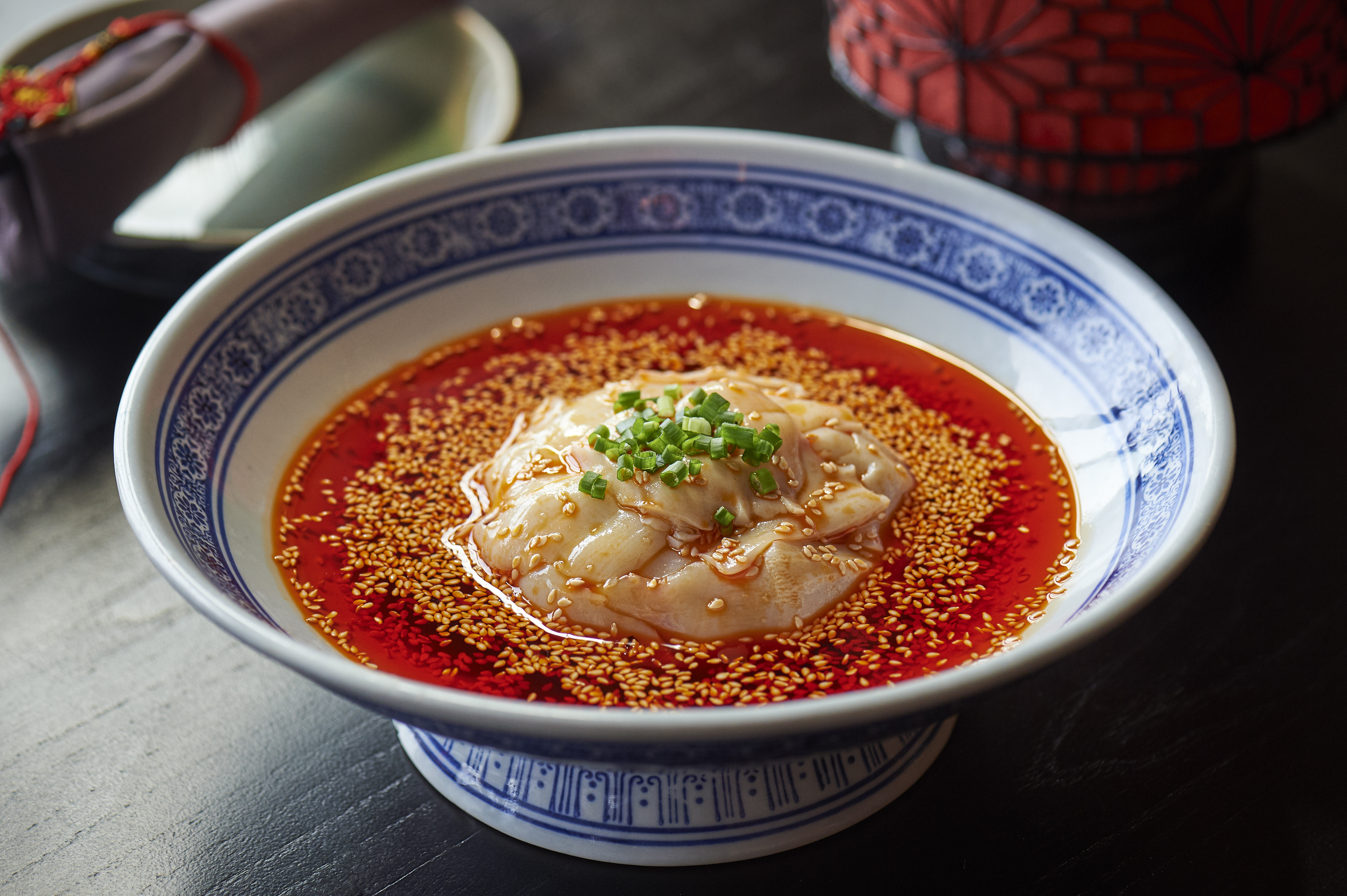 Next is the tender Duck in a Yellow Bean Sauce served with mounds of Hutong fried rice, the sliced duck breast is cooked and later served in a homemade sweet yet salty yellow bean sauce, brought to life with the vibrancy of Sichuan pepper. There is also traditional Bitter Melon, another staple dish at the festival in China, the tropical fruit is incredibly bitter and coated in salted egg yolk.
Last but certainly not least, finish with a warm rich chocolate tart, decorated with redcurrants and a bright lemon sorbet or a traditional mooncake, a traditional beautiful pastry, designed to be shared among friends during the festival as a symbol of unity.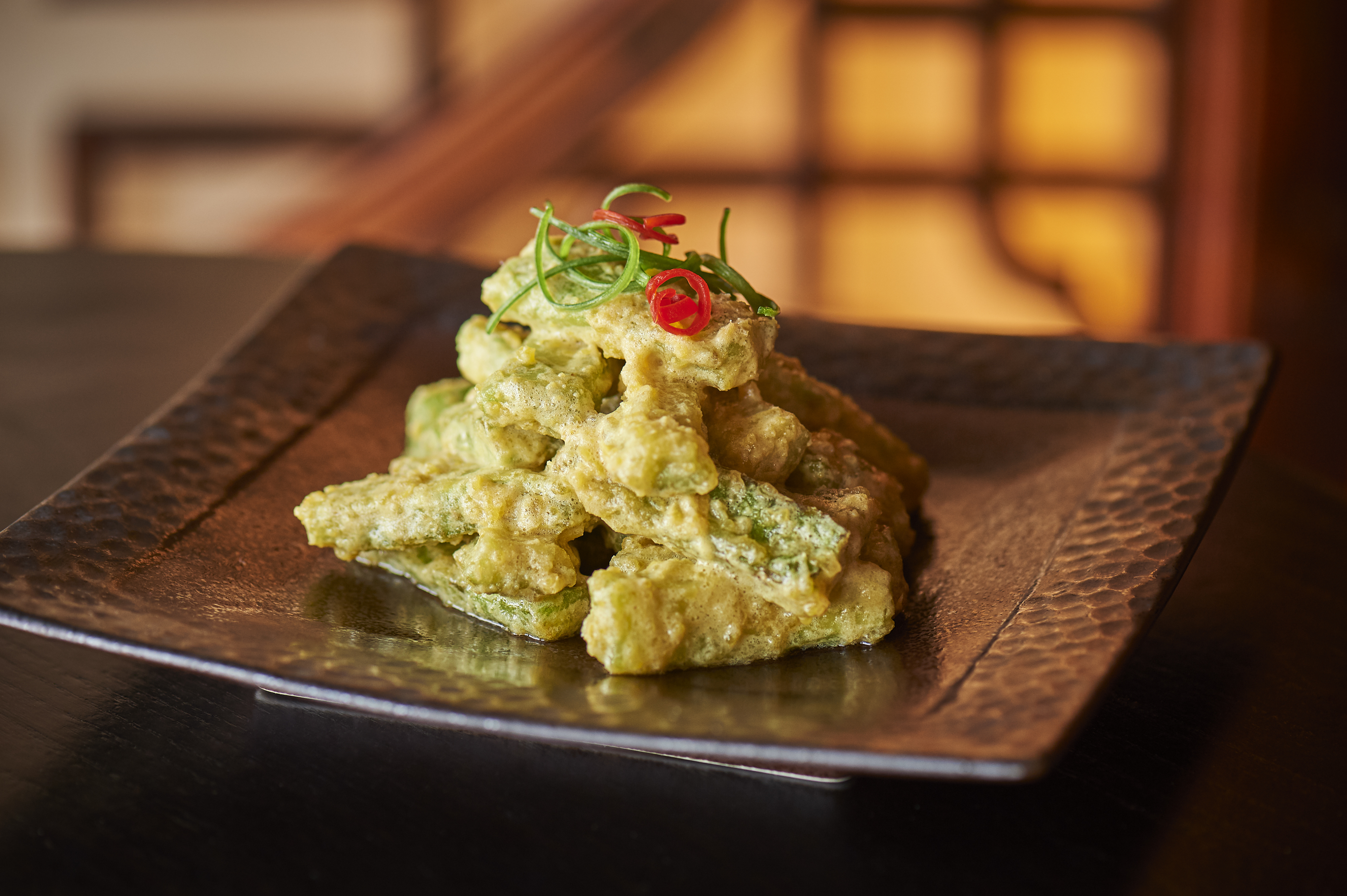 Hutong's homage to the Mid-Autumn Festival is as bold as it is beautiful, expect fire, flavour and an authentic experience of the Far East in the heart of London. There is nowhere better to celebrate the festival in style.
The Mid-Autumn Festival will fall on Monday 24th September this year. Soon after the event, from 2nd October, China marks the arrival of National Golden Week – a national holiday when Chinese people enjoy public celebrations and often go travelling.
This year, Hutong's menu will be available throughout National Golden Week too, and run from 17th September – 14th October, for £88 per person.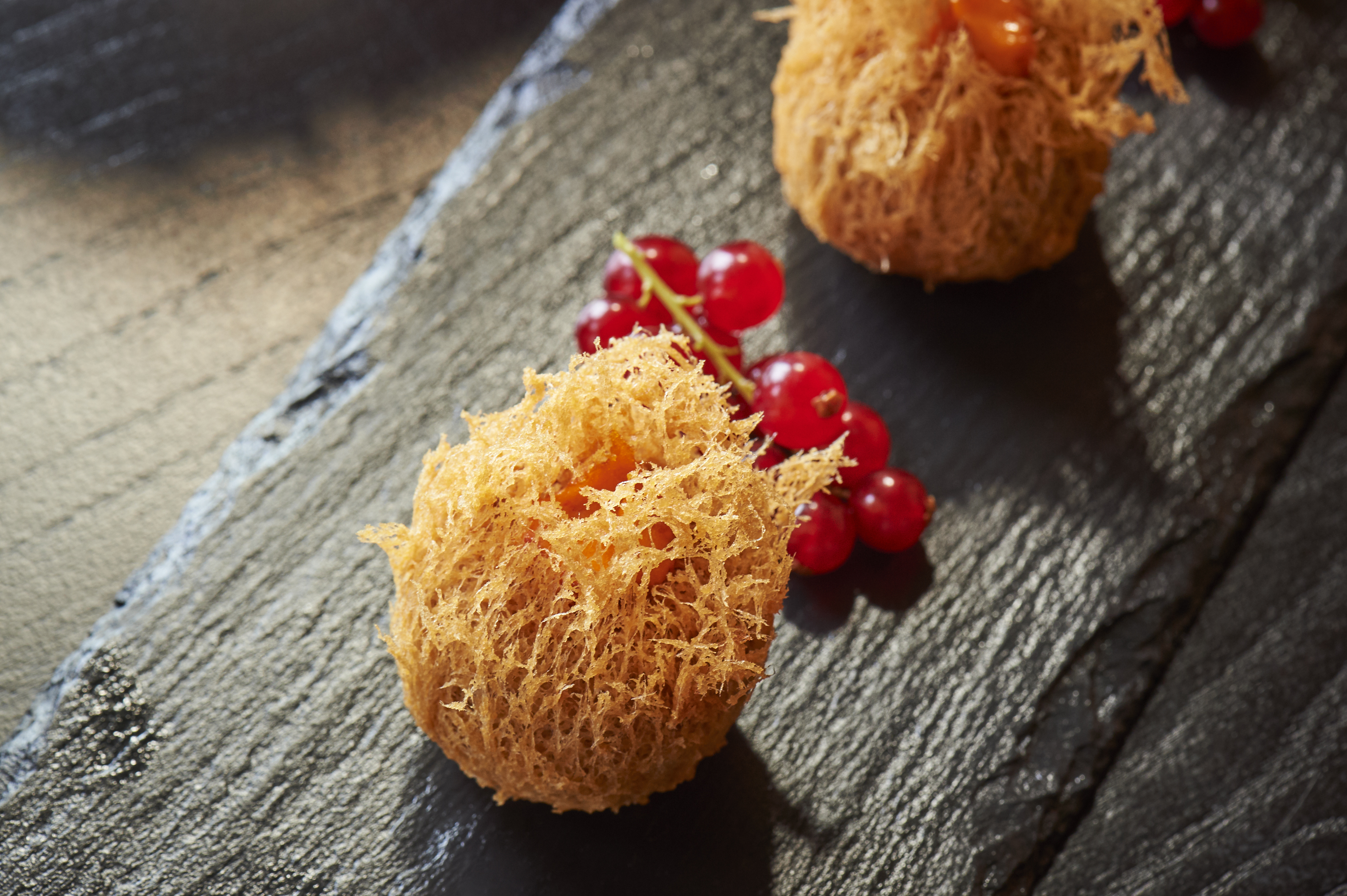 Hutong
33, The Shard, 31 St Thomas St, London SE1 9RY