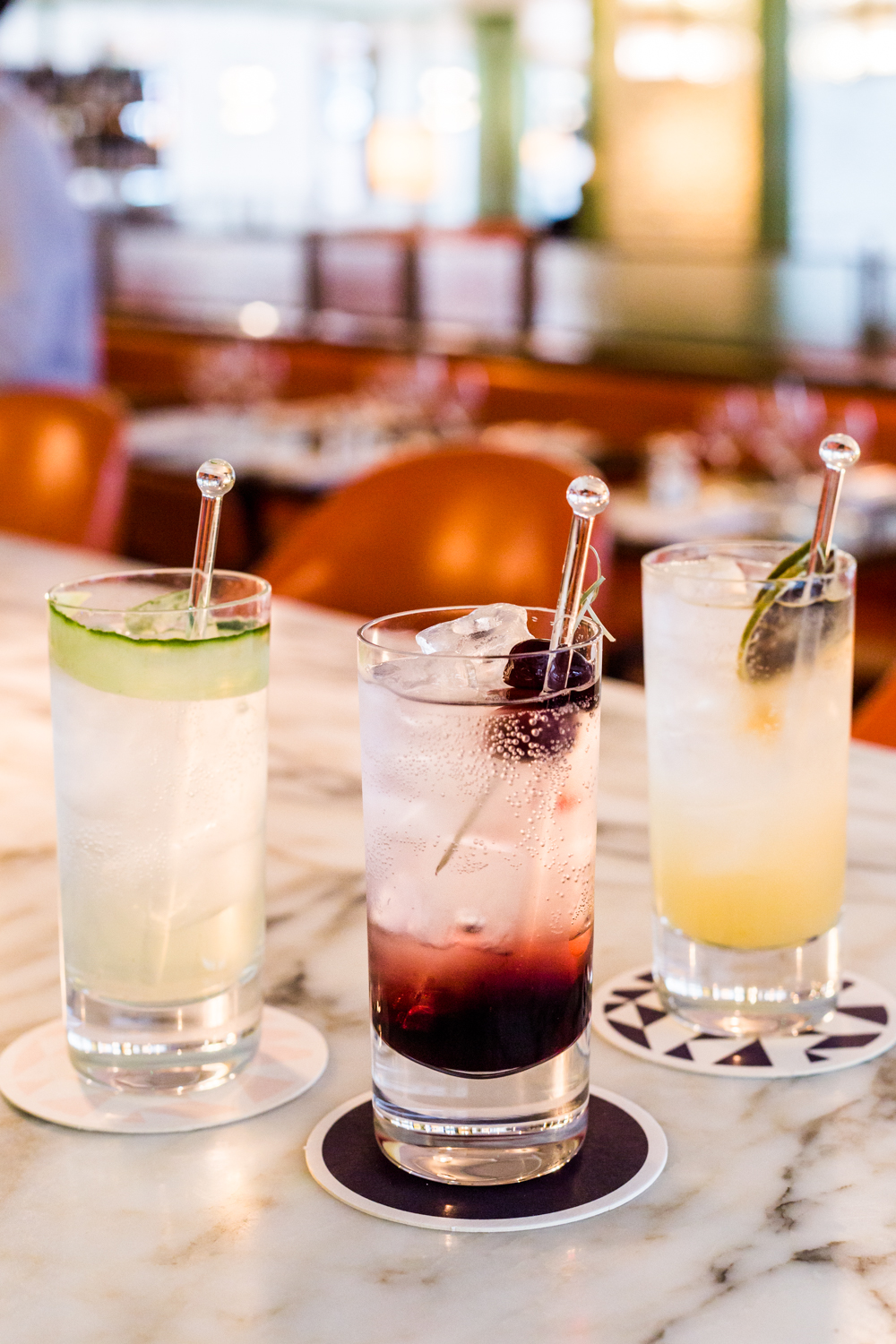 Situated on Jermyn St. in the heart of St. James', next door to the iconic department store Fortnum & Mason, 45 Jermyn St. is an institution for a new generation.
This quintessentially British street harks of olde England with it's treasure-trove of traditional shops, exclusive members clubs and gentlemen's shirt makers, elegantly tucked away from the glare of the bright lights of Piccadilly Circus.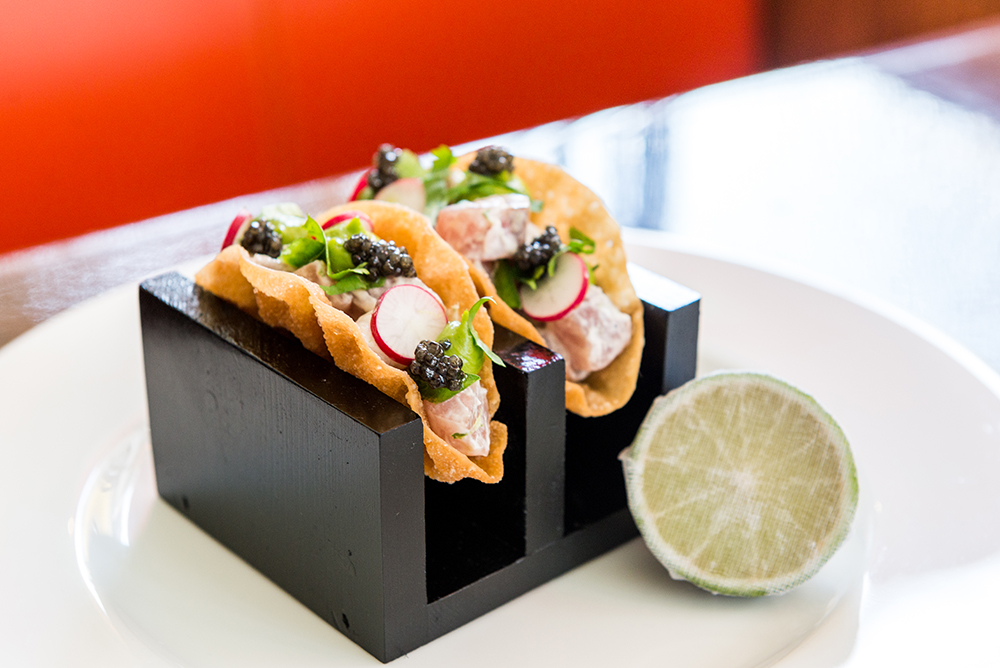 The restaurant and bar is the epitome of old-school glamour and decadence, with rich terracotta leather booths, pistachio woodwork and herringbone parquet floors. It is bathed in a mysterious and romantic rose-hued lighting, as though diners are quite literally wearing rose-tinted glasses.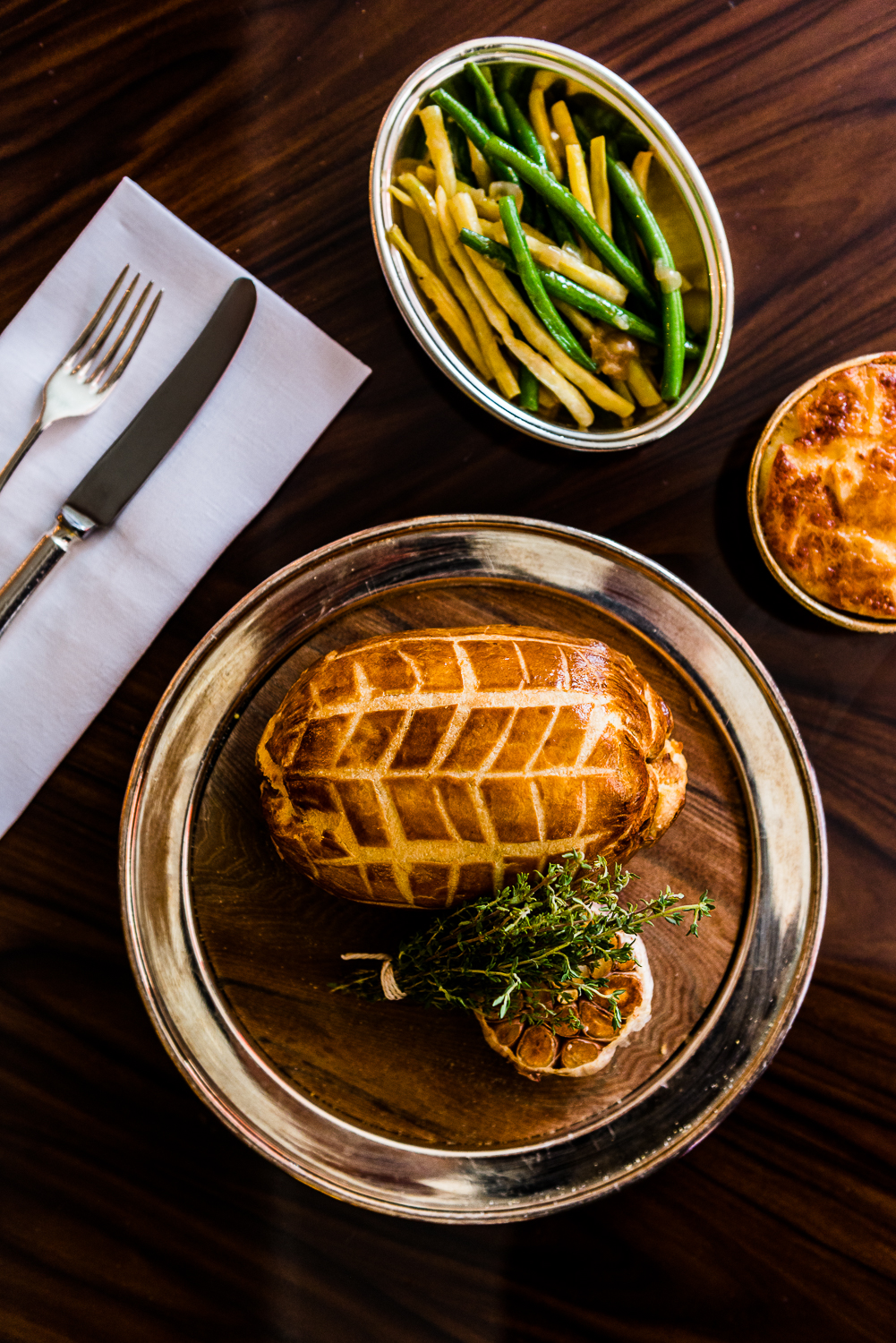 It even has whimsical traditions that are an ode to the golden age of decadence, the waiter glides towards you like Fred Astaire with a caviar trolley in tow loaded with Iranian Beluga and served with Blinis, fresh sour cream, baked new potatoes and creamy scrambled eggs made table-side.
The table-side treats don't end there, you cannot visit 45 Jermyn St and not order the marvellous and extremely generous Beef Wellington served with golden dauphinoise potatoes, green beans and a Peppercorn Sauce which is flambé at the table. Expect lot's of curious stares as dinners crook their necks to get a peek at this masterpiece.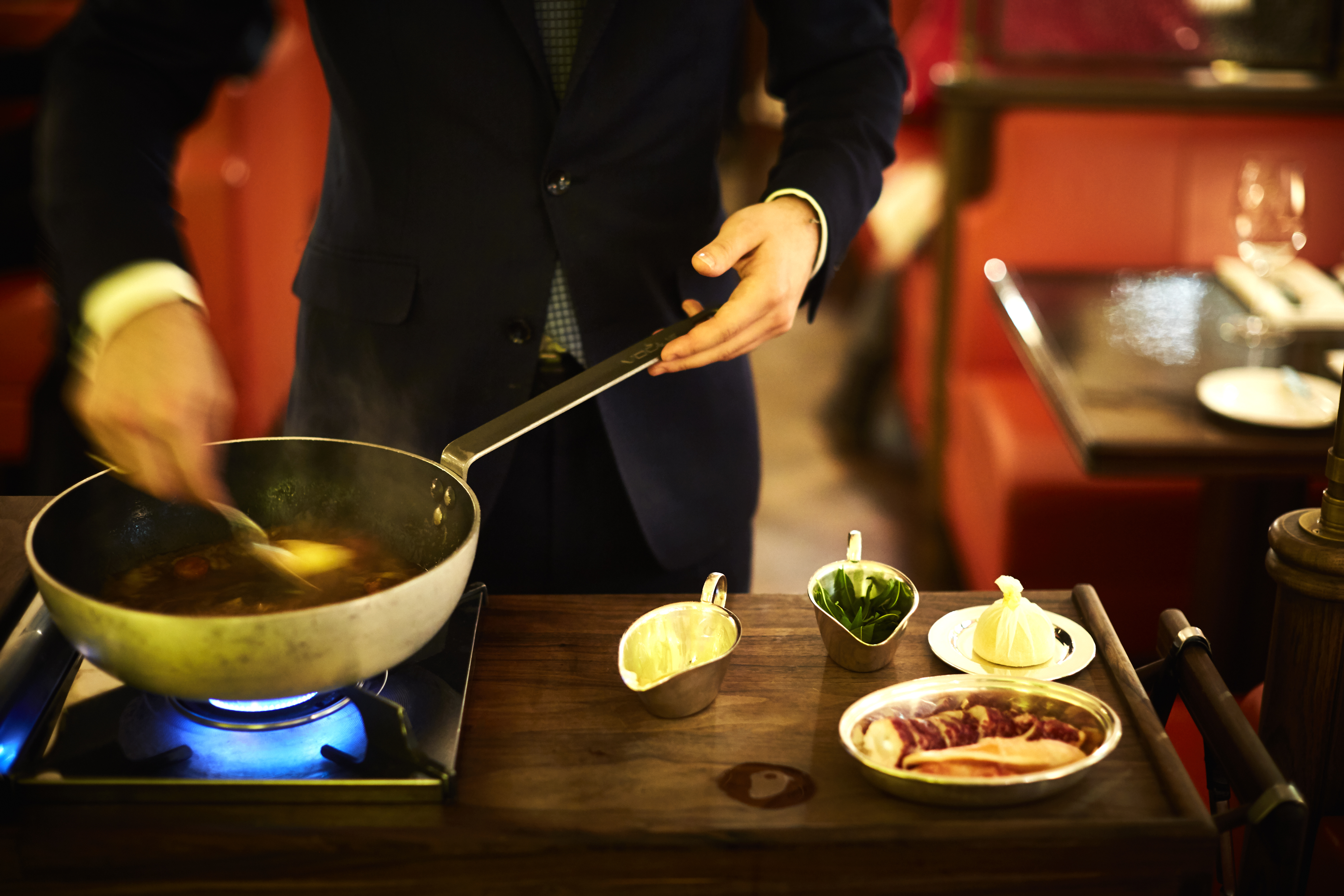 However, let's not get carried away, starters are also memorable. Opt for the Glenarm Estate Beef Steak Tartare or the fresh and creamy Burrata with heritage beetroots, figs and pine nuts. For the main course, if you are especially hungry order buttered heritage carrots and tenderstem broccoli dressed in chilli and garlic for sides.
45 Jermyn St has a diverse vegetarian and vegan menu, which came as a pleasant surprise. Choose from Spinach and Tofu Dumplings in Shiitake Bouillon, Spinach and Tofu Dumplings in Shiitake Bouillon or Artichoke Barigoule, Wild Mushrooms and Fried Polenta to name a few.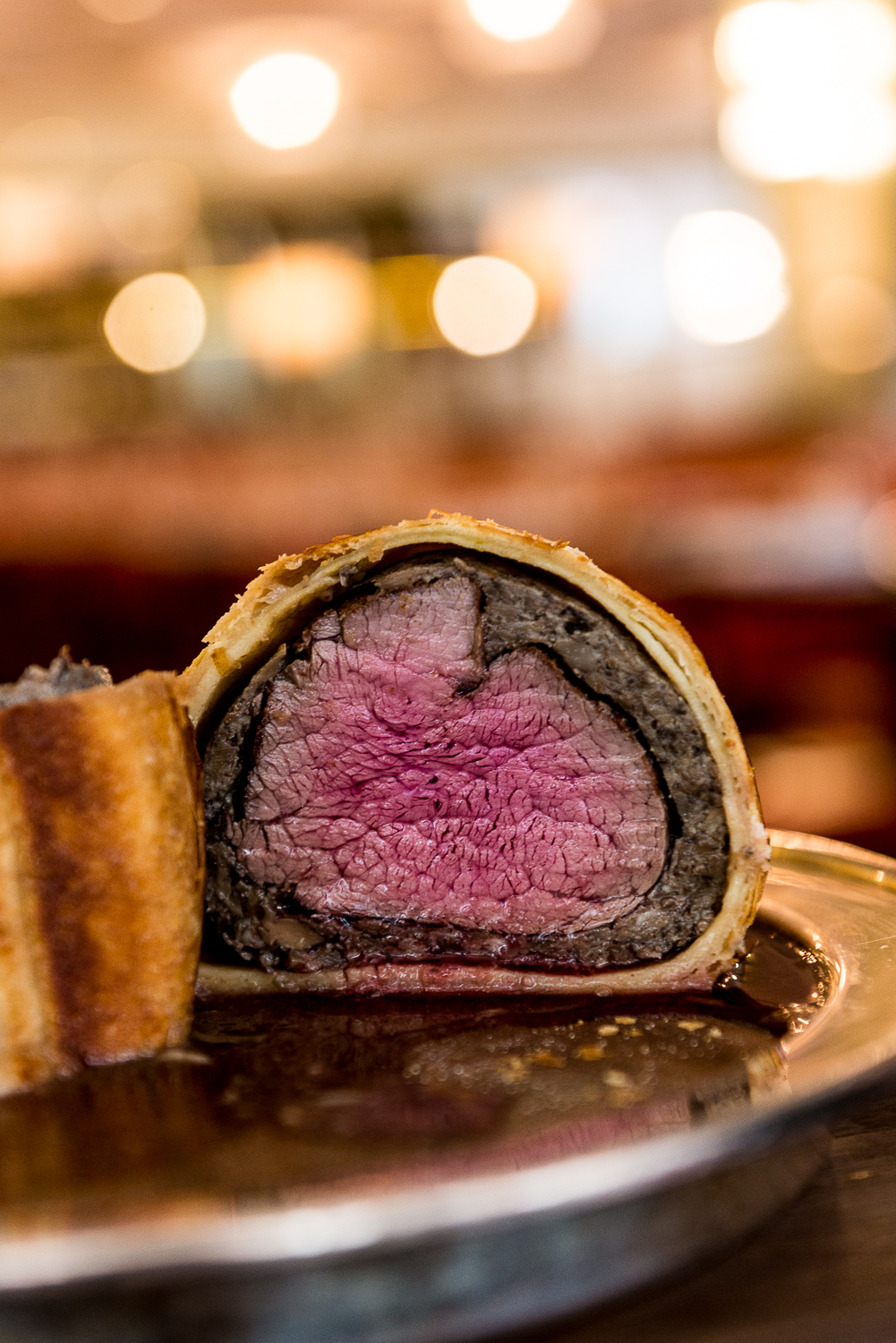 Other than mesmerising and theatrical table-side flambé, if 45 Jermyn St. had a signature, it would be their famous desserts. From the Chocolate Sphere with coffee crémeux, Amaretto ice cream and drizzled in hot chocolate sauce to the Blackberry and Limed Baked Alaska – flambé at the table of course.
However, it is their iconic Floats that have gained somewhat of a cult following on the gastronomy scene. Opt for the Champagne Oleo Saccharum with sweet 12.50 vermouth Mondino Amaro, soda and a vibrant Blood Orange Sorbet or the decadent Brown Butter Syrup with Four Roses Bourbon, 12.50 soda and Cornflake ice cream. All of the floats can be made without alcohol.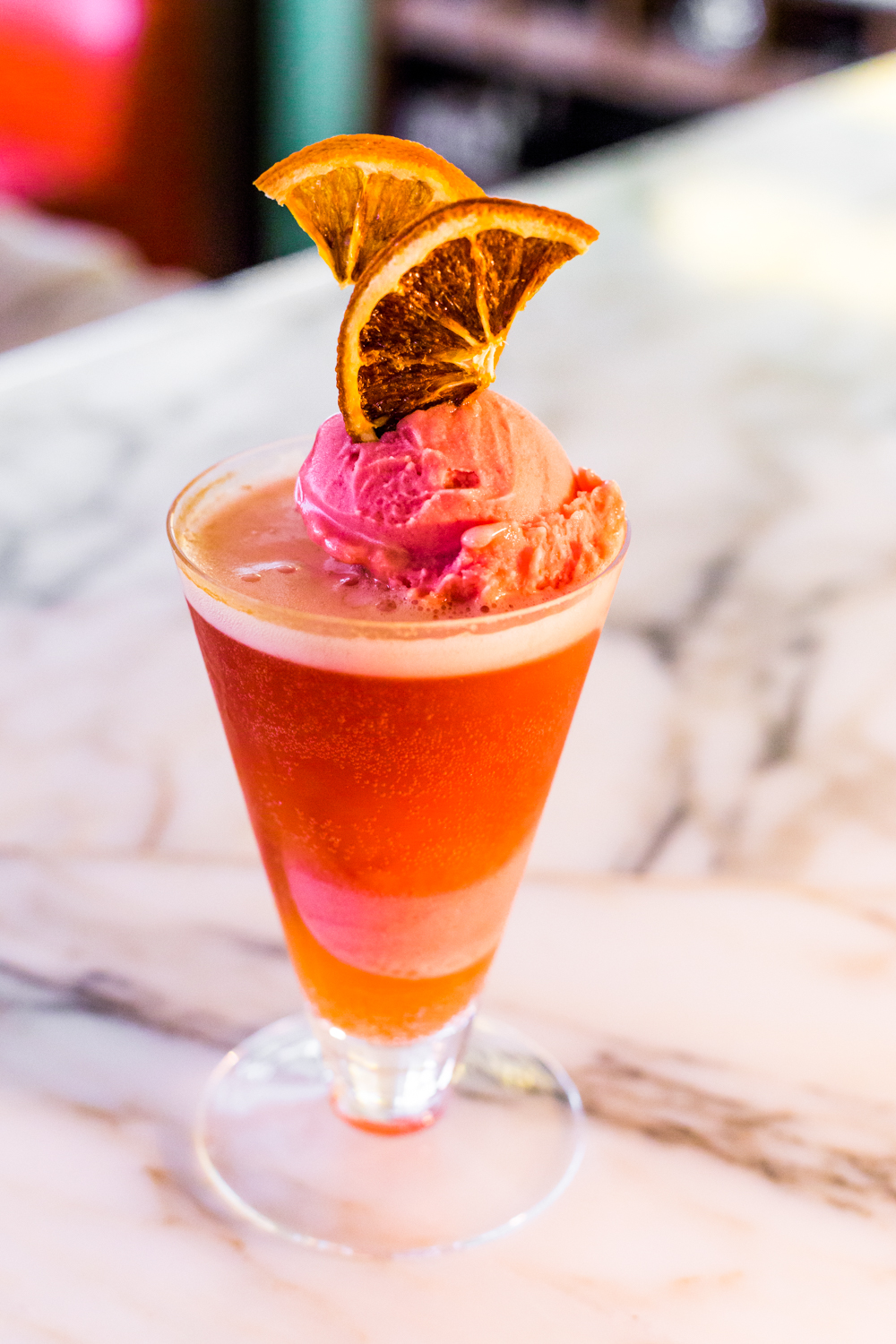 45 Jermyn St is a celebration of a whimsical world from a time gone by re-invented for a whole new crowd. One of my new favourite London haunts, see you there.
45 Jermyn St.
45 Jermyn St, St. James's, London SW1Y 6JD, UK
+44 207 205 4545