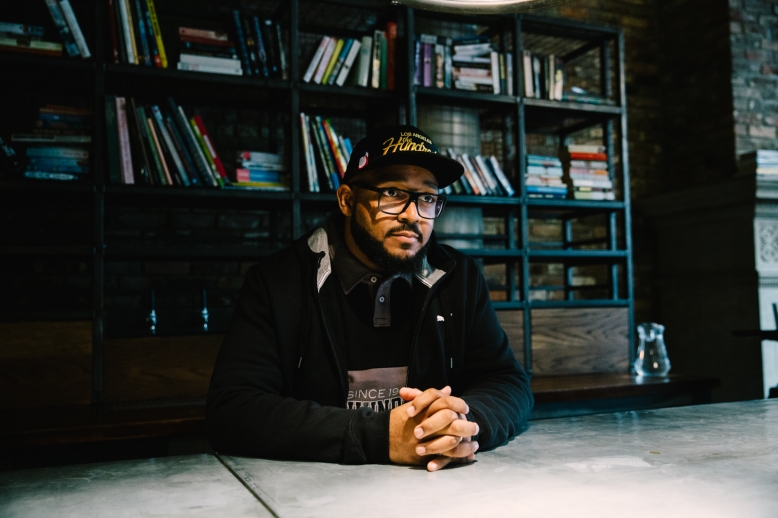 Jumper: Puma   Top: The Hundreds  Hat: The Hundreds
It was a Friday afternoon and the lobby of The Hoxton was bustling with creatives and city workers alike. The lobby had impossibly high ceilings, from which a vast glittering chandelier hung proudly, it casted a golden glow on the guests below.
The walls were adorned with bare bricks, which gave the space an industrial feel.
Situated around a roaring fireplace was a man in a perfectly tailored suit, he spoke in hushed tones into a discreet Bluetooth headset. Opposite him sat a girl with lilac hair, bent over in her armchair, she sighed loudly as she struggled to take an adequate photograph of her cappuccino.
Just beyond this, in the Hoxton Grill, sat MistaJam in a red leather booth. As I sidled in opposite him, he looked up at me and a large smile lit up his face. It was the kind of smile that meets the eyes, I couldn't help but immediately return it.
MistaJam has pretty much been the soundtrack to my life; whether I was driving around in cars with inappropriate boys during my teenage years or when it was so late that it was almost morning, I would be driving home from a party, everyone in the car would be asleep and I would only have MistaJam's voice for company.
No matter where I was, or who I was with, MistaJam was always there. After so many years of knowing MistaJam's voice almost as well as my own, my expectations of meeting the man himself were sky-high.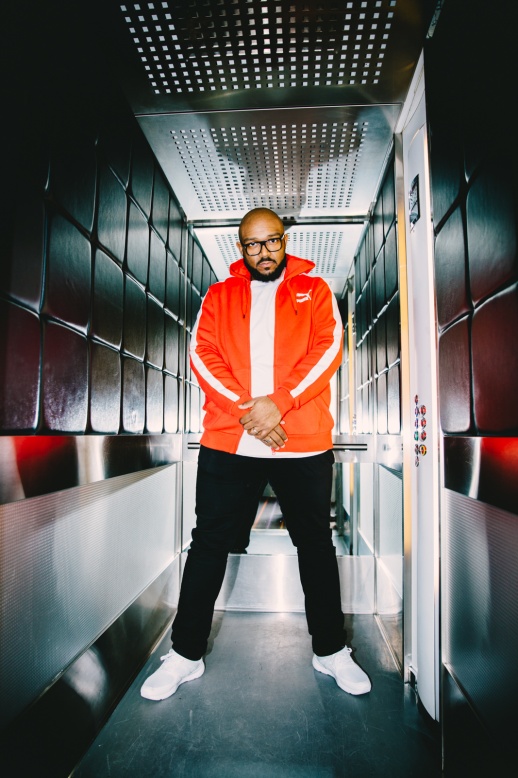 Jacket:Puma   Tee: The Hundreds x Death Row   Hat: The Hundreds   Trainers:Puma
We were due to shoot MistaJam upstairs in The Hoxton later that afternoon and the schedule was mercilessly tight. We ordered a round of drinks and immediately got down to business.
A crashing wave of nostalgia washed over us both as we discussed what we had wanted to be when we were children. MistaJam revealed that his mum had recently shown him a photograph of him pretending to DJ at just two-years-old.
A small smile played on his lips, he said: "I had this Fisher Price record player and I would spend hours making up my own radio shows, pretending that I was a real DJ."
MistaJam has come a long way since then. He has been described as the 'golden boy of Radio 1' and now hosts shows on BBC Radio 1 and 1Xtra.
MistaJam laughed out loud as he recalled the moment when he was offered his weekday show on 1Xtra.
He elaborated: "At the time I was doing overnights on a Thursday playing hip-hop, then Friday nights playing multi-genre. Lorna Clarke was Head of Programmes at the time and she offered me the opportunity to host a brand new multi-genre weekday show across 1Xtra."
He added: "It was a massive deal for me. I was still working at a credit card company prior to that, doing telesales in the morning and radio in the evenings. After I got that opportunity, I was able to quit my day job and pursue radio full-time, it was a game changer."
MistaJam gave me an insight into how chaotic his life was during this time. I felt my eyebrow involuntarily shoot up in surprise.
He explained: "I was commuting to London from Nottingham at the time. So, I'd do a day's work at the credit card company, pop home to get my stuff together and drive to the Radio 1 studios in London."
He added: "I would arrive at midnight, jump on air from 2-6am, then drive straight back to Nottingham for another full day at the credit card company. Then after I did another day's work, I would drive back down to London again for the Friday night show."
My eyes widened in disbelief, I asked MistaJam when he had found time to sleep.
He laughed then shrugged nonchalantly, he said: "I was getting about 90 minutes sleep per night and I did that for almost three years. However, when I got the weekday show, I convinced my wife to move to Northampton to make the commute shorter. That's the furthest South I could convince her to move!"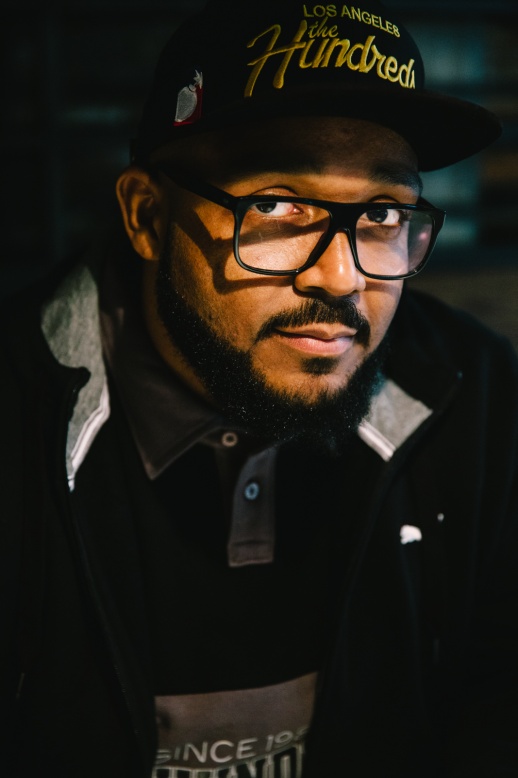 Suddenly, MistaJam laughed out loud again, as he did so his signature black glasses slid slightly down his nose. I was keen to discover what was behind it. As he recalled the moment he handed his notice in at his day job, I soon found myself in fits of laughter too.
He wiped his eyes, then said: "I remember walking into the credit card company and telling them that 'unfortunately' I would have to hand my notice in as I had been offered another job on BBC Radio 1Xtra. They referred to it as 'DJ-thing paying off'. It was as though I was a school disco DJ for a hobby. Now I am on one of the biggest radio stations in the world, I still have to pinch myself."
He added: "There was no time to celebrate, I just took it in my stride. I worked my notice at the credit card company and on my last day I remember being very grateful that I didn't have to sell bloody credit cards anymore."
MistaJam shook his head slowly, and said frankly: "Sometimes I moan about being tired or the amount of music I've got to go through. You will never hear me really complain though. I can never complain because I literally have one of the best jobs in the world, without a doubt."
The notoriously hectic life of a DJ can take its toll on most but MistaJam also has a wife and two small children waiting at home for him. He revealed that this has completely changed his outlook on life.
He said: "It can be tricky as I want to be at home with them as much as I possibly can. I have to step back and pinch myself sometimes that I can say that this is what I do to pay my bills. It's a great life."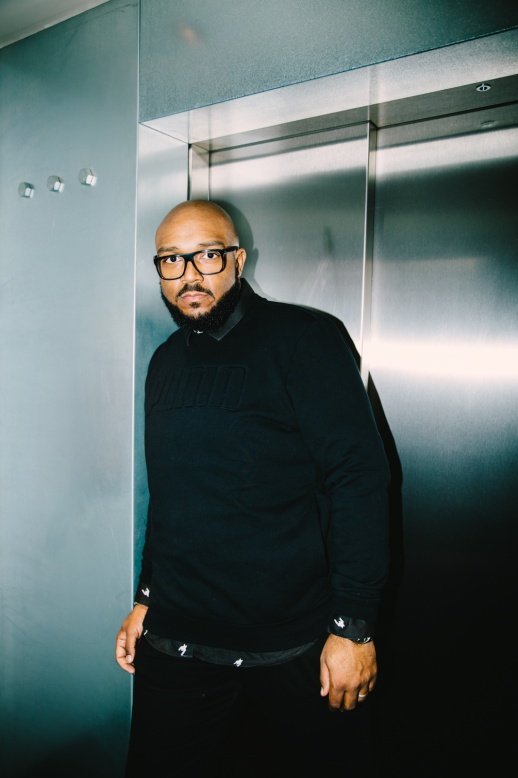 Shirt: ASOS   Trainers: Nike   Jumper: Puma
Aside from being known as one of the most electrifying DJ's in the world, MistaJam is also a renowned tastemaker and pioneer of new music. He has been instrumental to the careers of some of the biggest artists in the world, such as Ed Sheeran and Sam Smith.
MistaJam smiled softly, then said: "I tend to meet people at the start of their careers because my focus is always on new music. The first time Sam Smith's debut solo record ever got radio play was on my show. Now look at him, he's always been really super lovely, I'm so happy for him and his success."
He added: "Same with Ed Sheeran, he's incredible. I was the first to play Ed Sheeran on Radio 1. I still talk to Ed all the time. I texted him to say congratulations at the BRITS and asked him to say hello to Taylor Swift for me."
MistaJam looked solemn for a moment, he sighed deeply. He said: "Major success with artists is always slightly tinged with sadness because there's always a few that forget about the people who believed in them when no one else did."
MistaJam has had some of the music industries' most exciting and established artists on his show, from Tinie Tempah to Plan B. He has even supported Jay Z and toured with Snoop Dogg, but one of the highlights of his career is without doubt interviewing Beyoncé.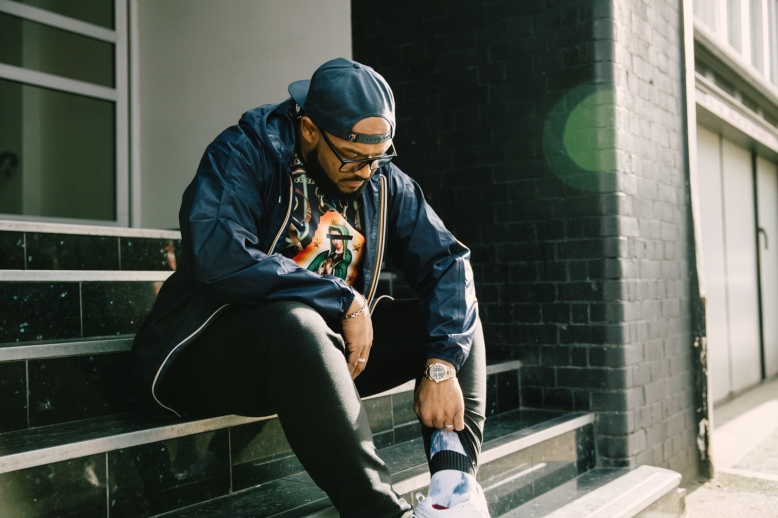 Tee : Crooks and Castles   Jacket: Kway   Trainers: Puma  Hat: Hundreds  Socks:Stance
As an almost life-long Beyoncé worshipper, I playfully chastised MistaJam for taking so long to divulge this information. He laughed long and hard then shrugged his shoulders.
He revealed: "I was down at Maida Vale with Sara Cox and we watched Beyoncé record this absolutely flawless session. She sung 'If I Were A Boy' and it was note perfect but at the end she wasn't happy and wanted to do it again. I had never heard anything so perfect, Sara and I were completely blown away."
After the session, MistaJam sat down to interview Beyoncé, a very rare opportunity indeed.
He smiled warmly as he recalled: "She literally floated in like a cloud. She greeted me by name and asked how I was. In reality, she is perfectly media-trained; she is briefed and told who she is about to talk to and what it will be about. However, she didn't have to remember my name or greet me as warmly as she did."
He added: "Beyoncé is everything you would imagine and so much more. She is lovely, gracious, glowing, sweet and smells really nice. She answered all of my questions and laughed politely at my rubbish jokes. She has grafted her whole life, I really respect her for it."
He joked: "I like to think that she listens to my show all the time and loves me."
Suddenly, a mischievous look appeared on MistaJam's face, he said: "In all honesty, Jay Z has actually listened to the show. I genuinely know this because he and Kanye sampled Flux Pavilion's 'I Can't Stop' for Watch the Throne because they heard it on my show."
He added: "It's crazy! Jay Z and Kanye were in Devon recording Watch The Throne and they put Radio 1 on, heard me play the record and the rest is history."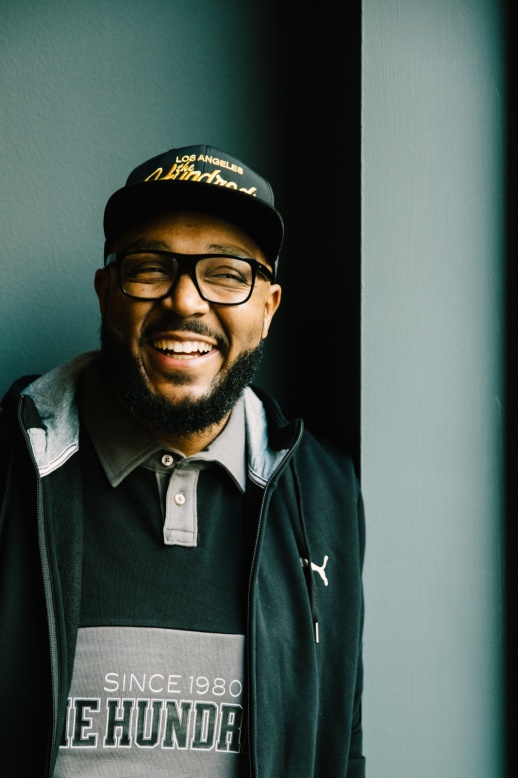 MistaJam has played a fundamental role in the music industry for many years. He has had a profound impact on breaking new music from a variety of genres to a global audience. He has had the kind of career that millions dream of, I was keen to know what advice he would give to aspiring DJ's and musicians.
He sat lost in thought for a moment, then said seriously: "Don't be afraid of hard work because trust me it is really hard work. I'm in a very blessed position but that is down to the many sacrifices I have made."
He added: "I have met a lot of up and coming DJ's who want help and that's important because I definitely believe in helping the next generation. However, it is also equally important to show what you can do for others rather than what they can do for you."
MistaJam laughed long and hard, then continued: "I've made tea, I've put the work in. Just never forget to be humble when you make it. No one in the world is big enough to let his or her ego take over."
He added: "There are pioneers like Trevor Nelson, who I look up to. They are people in the industry who want to create opportunities for people, but they will only give those opportunities to people with the right work ethic and attitudes."
MistaJam exceeded my expectations in every way. He has made great sacrifices for his success and still makes that infamous commute from Northampton to London for work. He is a father, husband, presenter, creative director, tastemaker, an inspiration, a visionary and of course, a DJ. Despite all of this he is an incredibly warm and humble person and the perfect example that hard work does indeed pay off.
Speaking of his extraordinary career, MistaJam said: "There are so many things that I am very proud of. I'm a very lucky man to still have my passion. I still get excited to perform for a crowd after all these years, whether it's to 50 people at Shoreditch House or hundreds of thousands at Glastonbury, I still get the same undeniable buzz."
He smiled warmly and added: "Radio 1 and 1xtra have given me the opportunity to play the music I want to the nation. I am a very lucky man. I honestly hope that I am doing this forever, they'll have to wheel me out of Radio 1 in a coffin."
Listen to MistaJam on BBC Radio 1 Saturday's from 7pm – 9 pm, and on 1Xtra, Monday to Thursday between 7pm-10pm.
Follow MistaJam on Twitter: @MistaJam
Follow MistaJam on Instagram: @MistaJam
Shot on location at The Hoxton
81 Great Eastern St, London, EC2A 3HU
Credits
Photographer
Gobinder Jhitta
Stylist
Kitty Cowell
Stylist Asistant 
Jessica Gavigan
Editorial Asistant
Emma Stevens