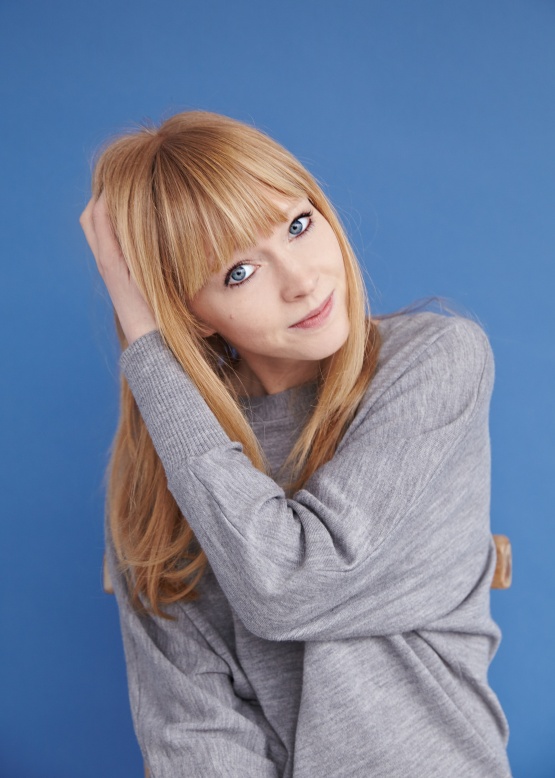 It was a beautifully calm, unexpectedly warm day when I strolled down to Concorde 2 in Brighton. I had visited the venue various times before, however never during the day. Situated not ten steps away from the beach; it holds a unique charm that attracts some of the biggest names in the music industry.
As I got nearer I could hear the faint sounds of a guitar playing and the unmistakable voice of Lucy Rose. I was led in to where Lucy and her band were carrying out sound-checks in preparation for the gig that evening. The room was flooded with a kaleidoscope of colour. The sunlight streamed in through the stained glass windows, contrasting the strobes of neon light that flashed around the room.
Brighton was the seventh city out of eighteen that Lucy would visit on her tour. I couldn't help but admire her un-wavering determination to make sure that every verse of every song was set up to sound and look its very best.
As I waited patiently in an adjoining room, I could hear the band leaving the stage. Suddenly Lucy entered the room and greeted me warmly.
I guess you could say I was a late-comer to Lucy's music. I first heard early last year and fell head over heels for the poignant honesty of 'Shiver'. That song had me hooked and I have immensely enjoyed exploring her other music.
I knew that Lucy had a tight schedule and so I was very grateful that she had taken time to talk to me. Although this was the case, there was no sign of rush; the atmosphere was perfectly relaxed – exactly what you wouldn't expect four hours before a gig, but a quality that depicted Lucy perfectly.
I wanted to start at the very beginning of it all, as I was curious to know whether being a singer/songwriter was what Lucy had always envisioned for herself. She shook her head, "I don't think I knew at a young age I wanted to do music. I didn't think I was good enough to do it. It was just that I played a lot of music at school and in different things and enjoyed it."
She elaborated: "When I got my first guitar and when I started actually writing music I think that's when I felt like I should go into it, because I didn't feel like I had a particularly strong voice or anything else, but I felt like if I could write my own music then maybe it was possible."
The alternate option to music was to study something quite different: "I had a place at UCL to study geography." Judging by Lucy's extraordinary career, I playfully asked whether that place had been difficult to turn down. Lucy laughed and shook her head; music was clearly the only direction she wanted to go in.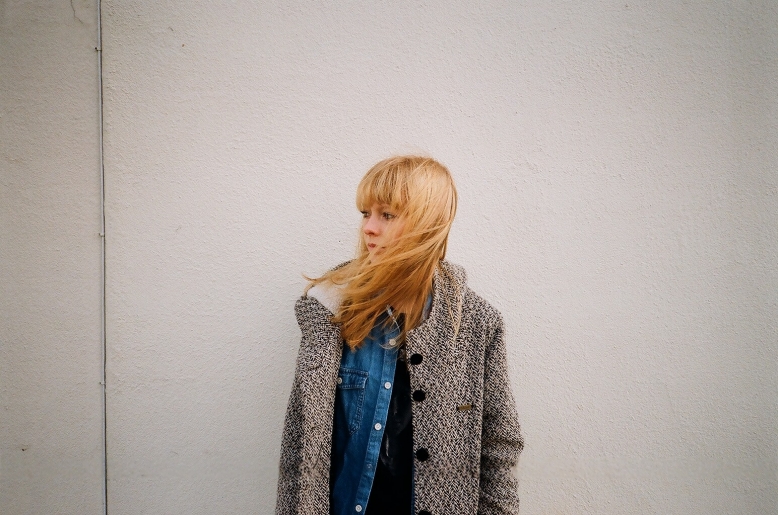 Lucy revealed that her musical career has been influenced by many artists: "I went through that whole stage when I was first starting out where I went into the back catalogues and listened to every Joni Mitchell album and every Neil Young album, and they're those things that I'll always go back to consistently."
As well as revealing who influenced her early on, Lucy also gave me an insight into what she listens to now, saying: "There's loads of stuff I really like, War on Drugs new album and The Nationals new album. I love War Paint as well, and there are so many good bands at the moment."
It's clear to see these influences when you listen to Lucy's music, with her delicate and powerful vocals and emotive lyrics, something that fans have picked up on and part of the reason they hold so much affection for her.
She said: "Even on this tour when I met people afterwards, some of them would come up to me with a picture of something. Like a girl's come up to me with a picture of herself walking down the aisle and she's there with her husband and she's like 'I walked down the aisle to one of your songs!"
We both smiled and I expressed my amazement at having such an impact on someone. She continued, "And when you know that your music's played that kind of important role in someone's life, like walking down the aisle to be married. And that was only in Cardiff like five days ago. So this is recent stuff. I feel like at nearly every gig I'll meet somebody who has a story or something where we've connected to each other musically. That literally makes me want to cry. In a good way!"
I could relate to that kind of response, as a few of her songs, especially the hauntingly beautiful 'Shiver', had such a phenomenal impact on me. Lucy has an incredible talent of being able to evoke raw emotion through her songs and connect with you in such a personal way.
Her new album 'Work It Out', which is to be released in July of this year, comes three years after her debut album 'Like I Used To'. When I asked what she'd learnt since making the first album, she paused in thought and said: "I think I'm just still learning. It feels bizarre because 'Shiver' came out three years ago and I wrote that so long ago and then I spent three years trying to get this album out and get people to know it, and as soon as I've stopped working on that album and I'm just starting a new chapter, everyone seems to be talking about 'Shiver' again so it's kind of weird how that happens."
She added: "It's like all that touring every day around the world, and then actually something like girls can have such a huge impact in spreading that song. It's like my favourite song from the first record and it means a lot to me, so it's kind of mad that I'm starting this new period – but I am fine with the fact that people are still talking about 'Shiver' because that's really what I want."
It's credit to the hard work put into those three years between albums, when she could have easily just moved straight on to the next one, that people are still talking about the first record. I agree with the logic that if you put that much effort and love into an album, you should definitely spend the time getting it out there and talked about.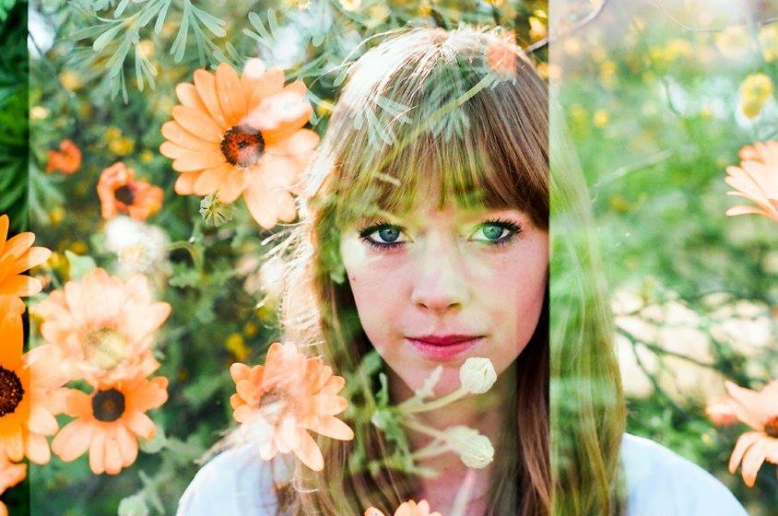 Lucy posted a link to the official video for 'Our Eyes' the day before our interview. The video is quite different to any of her others and features Lucy covered in various foods in order tp attract particular animals. A particular highlight is when Lucy wears a suit made entirely of sausages and dog biscuits in order to entice two large Alsatians. In another she wears a suit made of chips to attract a large group of seagulls.
It is an absolutely hilarious video and looked so much fun to make. I was very surprised to hear that the animals were actually more frightened of Lucy. She said: "We were trying to get the dogs to attack me and they were absolutely terrified!"
We both started laughing at the thought of her wearing a suit of sausages and dog biscuits trying to coax dogs to run after her.
She laughed hard and said: "I was like 'Come on, attack me for the video! This needs to look great!' And these dogs were whimpering and running away from me, and their owners were like 'It's your plastic sausages clanging together, they're scared of the noise!' I was like, 'I'm covered in dog biscuits! Why are you not coming for me?' So yeah, it was more like trying to get them close to me was harder than stopping me being attacked."
The great thing about Lucy's videos is that they're not overworked; the innocence and playfulness of them really comes through, contrasting many music videos made by big-name artists nowadays. She puts it down to a great rapport between her and the director.
She said: "I think when you're looking at who you're going to work with, you find someone who has a similar ethos and mindset, and they know who you are."
She added: "Anna (Ginsburg), who did this one, I've been friends with her for a while through Bombay Bicycle Club, and she's done theirs. She's really similar to me and she knows that as girls, it's not about being sexy or anything like that or trying to make a pretentious arsey video. It was just like trying to do something which represents me, but is also really fun."
The music industry is particularly cutthroat, singers are catapult to success from nowhere, only to be forgotten after their next record. In this industry flashy gimmicks and publicity stunts are used to disguise a lack of aptitude. This is quite the opposite for Lucy Rose, her raw and unadulterated talent shines through like the sun through clouds.
Her music is extraordinary, it's frankness is a real breath of fresh air. I have no doubt that Lucy will continue to achieve phenomenal success, she is the gold glitter in a sea of grey.
Lucy continues her UK tour until 30th March.
Lucy's new album 'Work It Out' is to be released on 13th July.
Pre-order the new single 'Our Eyes' from iTunes – officially released 26th April.
Follow Lucy Rose on Twitter: @lucyrosemusic
Follow Lucy Rose on Instagram: @lucyroseparton