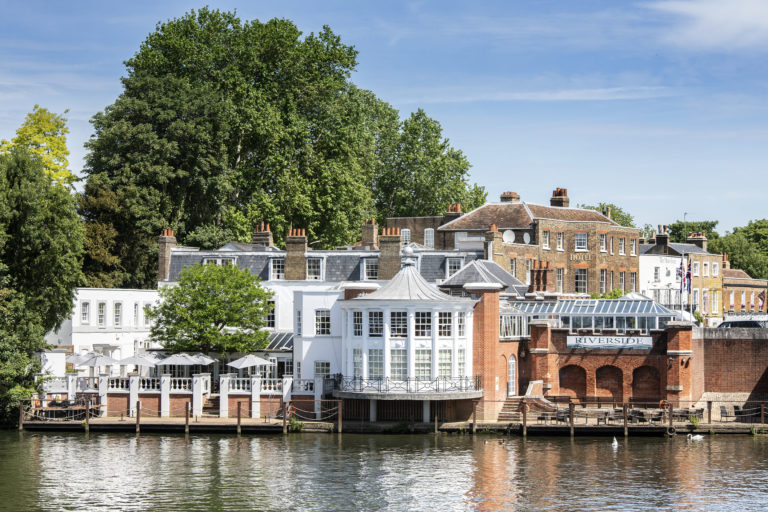 The Mitre is a quintessentially British boutique hotel situated on the banks of the River Thames, opposite the majestic Hampton Court Palace. It has a rich history and its origins date back to the reign of Henry VIII. The building has been reconstructed since 1665 and is Grade II Listed as a mid-18th century edifice by Historic England.
It has recently undergone a careful and loving transformation into a luxurious intimate hotel with a sun-soaked romantic Orangery for private events and a riverside terrace which boasts the world's first Whispering Angel Bar. It also has its own vintage food truck, private boat launch and 36 individually-designed bedrooms and suites. Food is at the heart of The Mitre and it is served at its two restaurants and bars, the vibrant yet relaxed Coppernose and The 1665 Riverside Brasserie which boasts a majestic centrepiece bar, wine room, open kitchen and alfresco terrace that overlooks the Thames.
The Mitre is an extraordinary place that serves unforgettable food in a beautiful setting with sweeping views of the river. Prepare to fall head-over-heels for this quaint but captivating hotel, which is run with love and where guests are welcomed like family.
@mitrehamptoncourt
Hampton Ct Rd, Molesey, East Molesey KT8 9BN