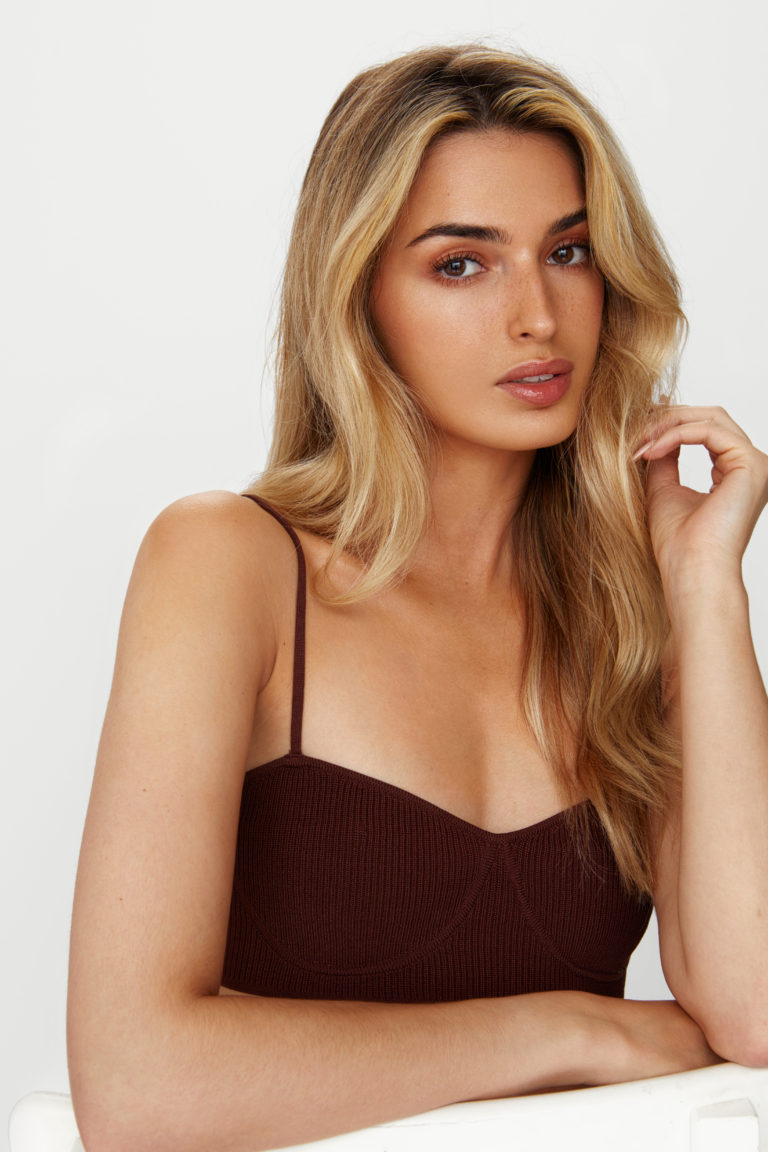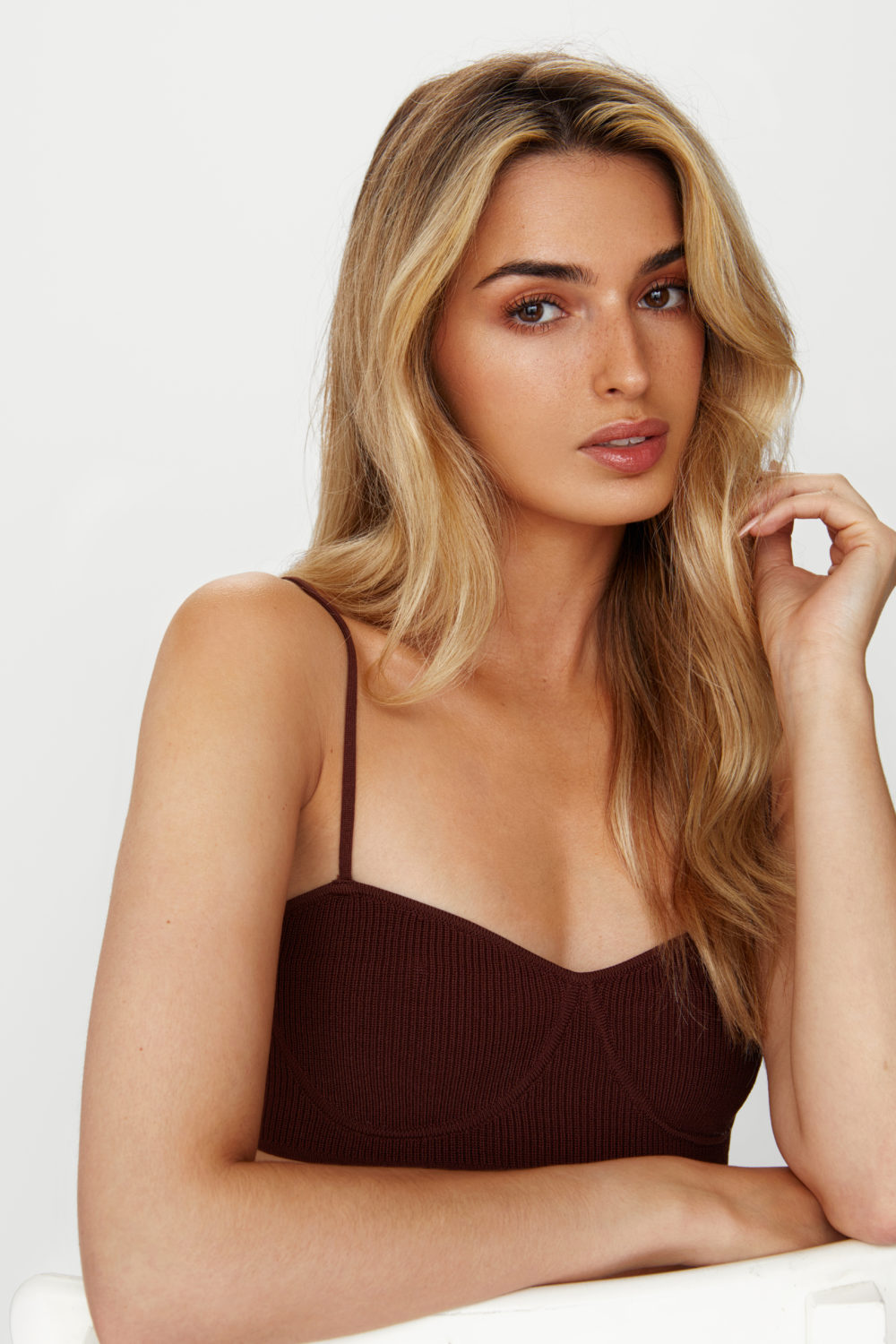 Sasha Attwood is a British model and influencer. She has collaborated with an array of high-profile brands and has a popular YouTube channel where she uploads weekly videos of beauty, fashion and lifestyle content.
Sasha spills her beauty secrets…
What is your morning skincare routine like?
So for my morning skincare routine I start by washing my face with a hot flannel and PIXI Glow tonic cleansing gel. I use Rodial Vitamin C Brightening cleansing pads, just one pad across the face.
I then use Charlotte Tilbury Magic Cream to moisturise, Denis Gross Ferulic Retinol Eye Cream and then finish with La Roche-Posay SPF50. Twice a week in the mornings I will use my Gua sha with Kiehls Daily Reviving oil.
Do you remember your first fragrance and why you chose it?
I think my first ever fragrance was DKNY Women, my mom has always worn that and I remember loving it growing up so she bought me one for Christmas! Another one of my first fragrances was Paco Rabanne XS, I remember being with my dad at the airport and we were trying loads of perfume on and I fell in love with it.
What is your signature fragrance now?
Now my go to fragrance is Baccarat Rouge 540, I absolutely love it and it stays on me all day. I always get so many people asking what perfume I'm wearing when I have it on. Another favourite is Chloè for Her, it's so delicate.
What was your first experience with makeup?
I've modelled since the age of 12, so from such a young age I was having my makeup done on shoots by talented makeup artists. I was so fascinated and would ask so many questions, I would always go home with a list of products I would want to buy!
What or who makes you feel beautiful?
I think it's important we don't rely on someone or something to make us feel good about ourselves. Self-love is so important and it's something that we all really neglect! Of course I love getting glammed up and wearing a beautiful dress but day to day I think it's so important that we learn to love ourselves more.
Do you have any beauty regrets?
I don't actually, I'm so glad I never plucked my eyebrows really thin when it was a trend- I wasn't allowed because of my modelling! I just wish I had started a proper skincare routine earlier.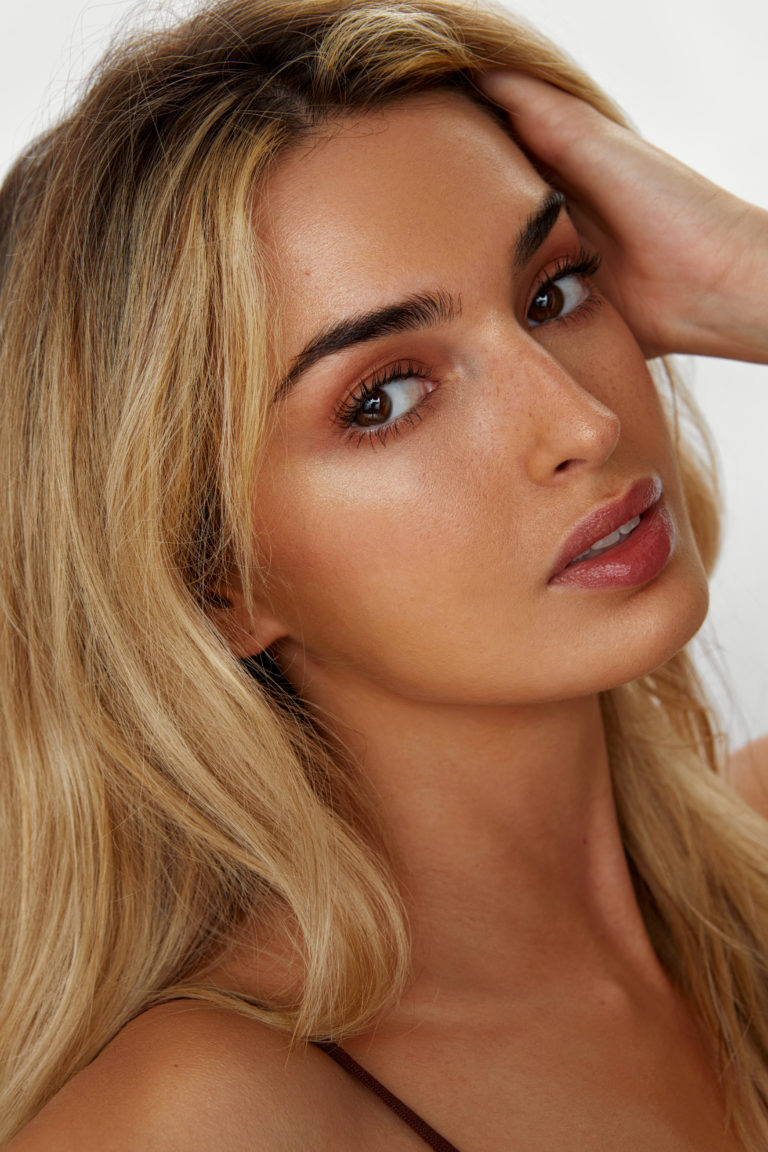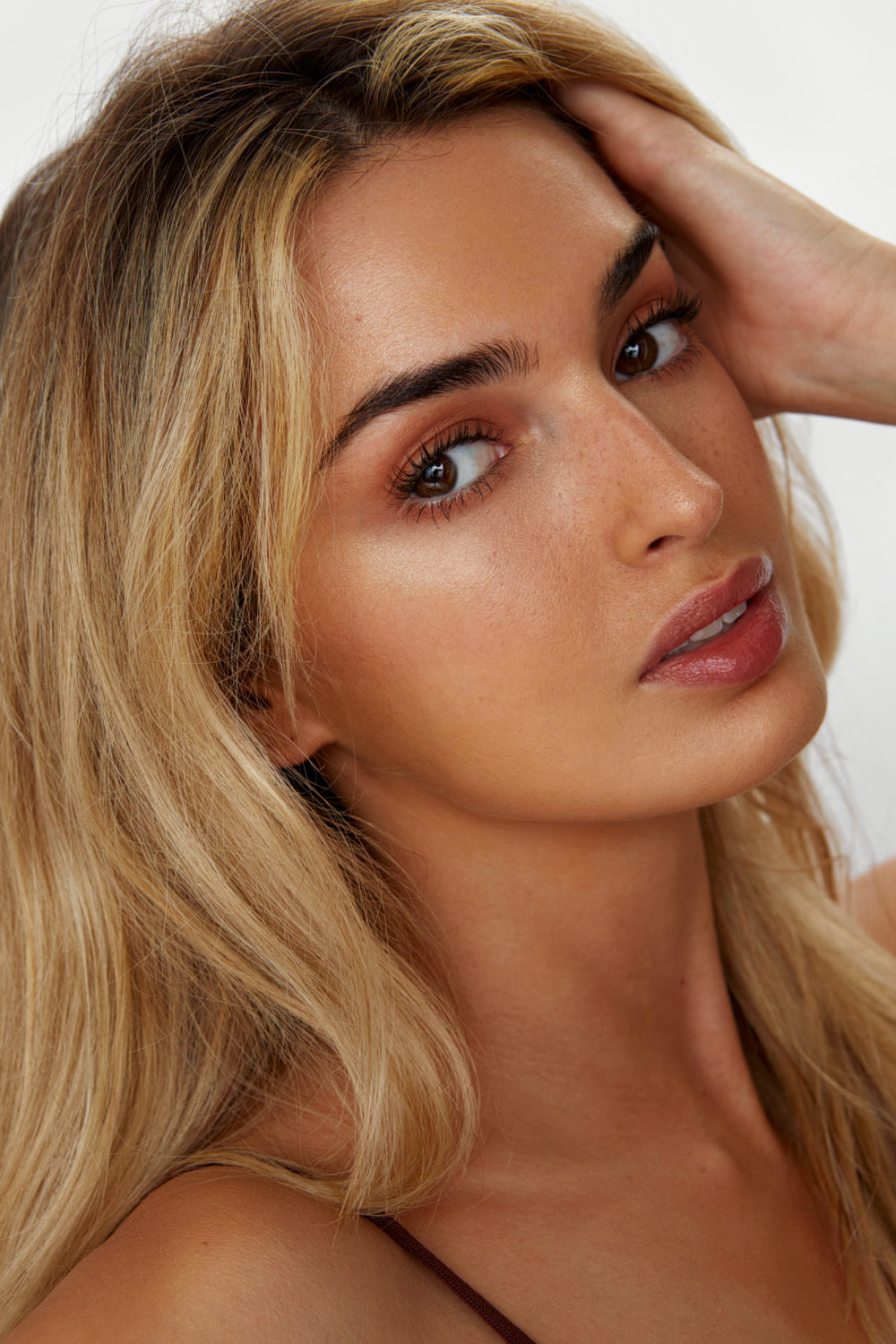 What beauty products can you not live without?
Hands down Carmex, I have about 100 of them scattered everywhere and in every bag! I use it all throughout the day, every day. I also love brow gel, Refy is one of my favourites.
What is your evening skincare routine like?
I do a double cleanse with Elemis Pro Cleansing Balm and PIXI Glow Tonic Cleanser. I then use Dr. Denis Gross Alpha Beta Daily Peel Pads, followed by either Medik8 Retinol Serum or Victoria Beckham Rejuvenating Serum – I alternate these every night. Then lastly for moisturiser I use Kate Somerville Retinol Vitamin C.
What is one piece of beauty advice that you would pass down to the next generation?
To wear SPF50 every day, I wish I did this sooner! I wear it now every morning even if it's raining, it's so important to protect your skin from a young age.
How do you think social media has changed attitudes to beauty?
I think like anything it has positive and negative affects on people especially young girls. There is this unrealistic beauty standard that people think they need to achieve.
Surgery is widely documented on social media and a lot of young people feel pressured to have it to live up to this beauty standard. However it also gives people a platform to express themselves and their talent, people are much more daring with makeup and beauty trends.
You have access to so many talented people who share their tips and tricks so it gives people more of an insight into the beauty world. I think people are less afraid to express themselves now.
Photographer