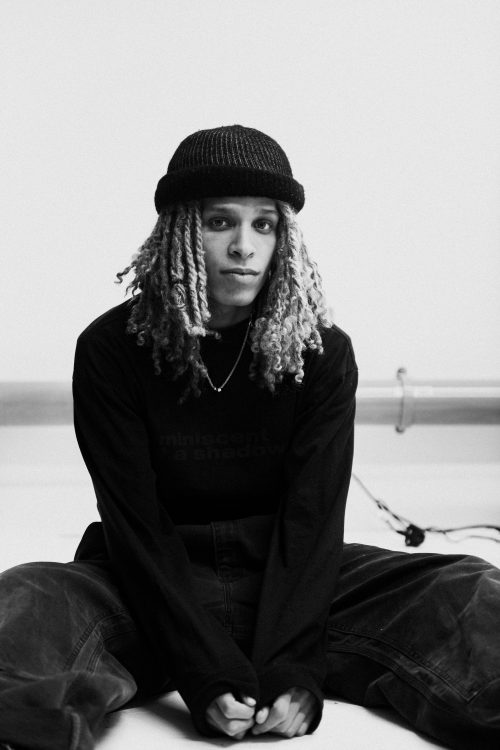 Chuck Achike is a contemporary artist and inventor. We caught up with the visionary to find out about his life in isolation…
Where do you live? What does isolation look like for you there? How has your local community been affected? 
April 2020, West London. Vacant, in what feels like an apocalyptic stand still, a subdued tranquility blankets the streets. Be it a self-induced purge or mother natures calling.
Spring still blooms as summer simmers. Merely shaking hands, jamming into a cramped central line train or participating in a two toke pass, it all seems like a distant memory. Makes me wonder if society will ever function the same, which isn't necessarily bad, if there's ever been time for a revolution, it's now, a positive change in our societal system, at all levels.
The community has been severely impacted but it didn't just start now, it's the end in some circumstances. For example, 3 or 4 months ago, a Co-Op opened up next to the off licence downstairs, When speaking to the boss man he explained that business has gotten slower and slower as he couldn't keep up with the neighbouring competitive prices.
For the first couple of weeks of the national lockdown, clinging onto optimism, he remained open, loyal to serving the community. This morning, the windows boarded up & the door locked. Forced to close his pride and joy.
Can you talk us through your daily routine in isolation?
My aim to NOT do the same things everyday. The cycle begins at around 6am and ends at around 10pm, Spectrum ranges from online design courses to living out the master chef final in the kitchen every afternoon.
As long as there's a smile on my sons face, our family is healthy and happy and i've worked on the things I love to practise. Grateful. 
How has your life changed since being in isolation?
Opposed to throwing paint around from dusk till dawn. Navigating this (temporary) terrain has forced me to proactively translate my physical work into a digestible syllabus, that can interact virtually instead of solely in person.
Day 30 something, after hours inside my sketchbook etching out blueprints, I've finally transferred isolation to the studio, it's a beautiful feeling being re-acquainted with my atelier.  I feel mentally freer than before.
What has been the biggest lesson you've learnt during this time?
"Dreamers often lie in bed awake, while they do dreams true."
What are your self-care tips at home?
Rekindle the connection with your imagination. It's a great time to author your reality, before being unleashed to go star in what's just been thought.
What advice would you give to others that may be struggling?
Moods, we have the ability to ignite joy from within, we have the ability to observe and decide what and how we want to feel.  Control our mood, we control our happiness. 
Other information you would like included:
Quarantine. Watching the landscape change from the 5th floor of the the estate window with my son in my hands feels surreal, I wonder what kind of biological, artificial master-race will thrive in the future utopian metropolis we now inhabit. I believe good will overcome bad.