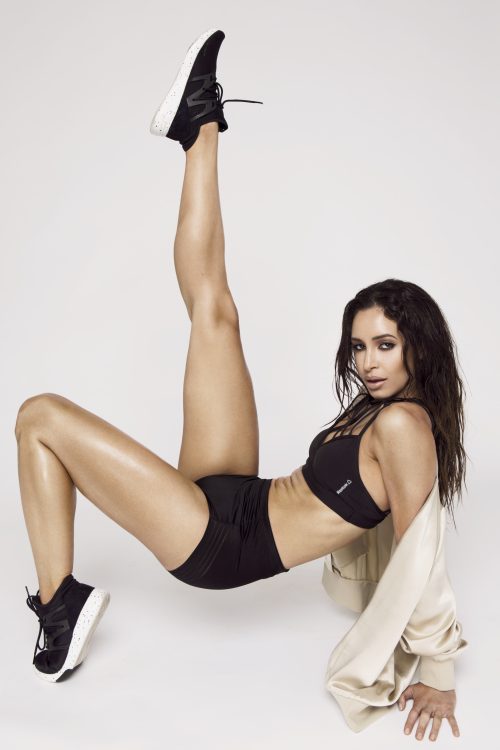 Danielle Peazer is a dancer, influencer and entrepreneur. Through her digital fitness platform, Danielle Peazer Method, she provides a variety of workouts She is offering daily workouts that are available Monday – Friday at 11am (GMT) on Instagram @daniellepeazermethod.
We caught up with Danielle to find out about her life in isolation…
Where do you live? What does isolation look like for you there? How has your local community been affected?
I live by myself in North London, I'm really happy in my flat and have found a routine here which I love. There are a lot of independent coffee shops and restaurants near my home which have obviously been affected, it's sad to see but hopefully they'll be back on their feet once this has passed.
Can you talk us through your daily routine in isolation?
I've been doing daily live workouts on @daniellepeazermethod which has given me the best routine, a purpose to get up and motivation to get things done once I'm finished.
How has your life changed since being in isolation?
Other than the usual of not being able to see my friends or family as much as I'd like to I'm grateful that I can still do some of my work from home. It's better to focus on the positives than negatives in a situation like this.

What has been the biggest lesson you've learnt during this time?
That I am fully capable of doing things I need to, I just need to prioritise my time a little better.
What are your self-care tips at home?
I'm doing weekly face masks, hair treatments and allowing myself to binge on Netflix in the evening if I want to.
What advice would you give to others that may be struggling?
Remind yourself that this time will pass and use it to try and learn something. And that there is always someone you can talk to, don't be afraid to pick up the phone and call a friend.